Side hustles are a productive way to while away extra time, especially if you're looking to make extra money to complement your main job. Here at Financial Wolves, we believe in the accumulated power of racking up numerous side hustles; diversifying your sources of income can protect your wealth by helping you pay off bills or debt, save up for a vacation, or buy that gadget you've been raring for.
What are Side Hustles?
When signing up for side hustles, it's important to know what they are – just side hustles and nothing more. These short and easy gigs probably won't help you earn as much as your primary job, and it may take you longer to earn something remotely substantial.
If you give your side hustles a chance, stick to them, and incorporate them into your daily routine, you can make an ample amount of cash you otherwise wouldn't have with your free time.
We scoured the web for some of the best and legitimate websites and money-making apps to help you get started in your money-making journey.
Making this list wasn't easy: we invested a considerable amount of effort in weeding out the scams from honest businesses (trust us when we say it's harder than it looks – it's easier to get fooled now more than ever).
While other websites will provide you with exaggerated earnings, we made sure our calculations aren't overblown – just pure, honest, reporting.
Join the gig economy and check out our picks for the 20 best side hustles for everyone!
21 Best Side Hustles to Make Extra Money
1. Start a niche blog with Bluehost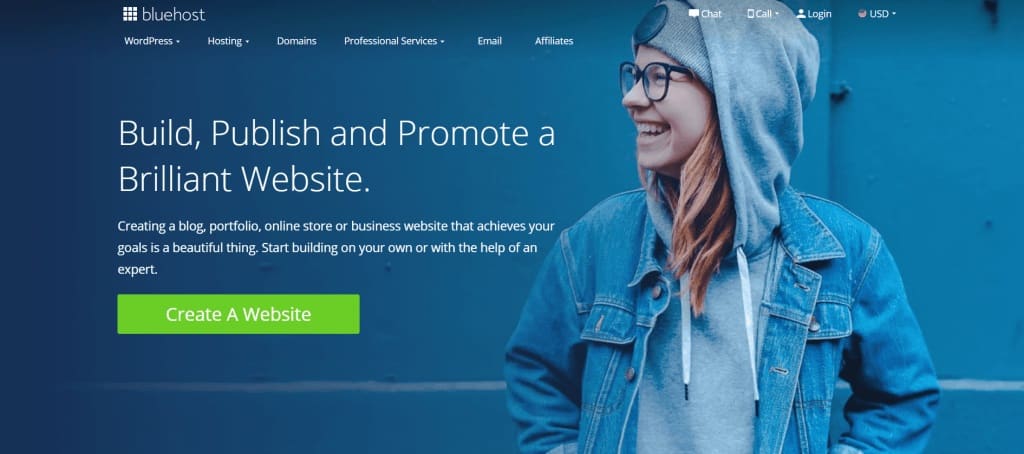 The website: Bluehost is a leading web hosting provider that hosts over 2 million domains.
The payout: Wide varied. Depends on how you choose to make money off the website.
Great web hosting packages, speedy web hosting servers, and good customer support make Bluehost one of the best web hosting services available, so if you're aiming to make money off developing content, show off your blogging prowess here.
There are dozens of ways to make money out of blogging: you can sell products with an e-commerce website, build a portfolio site to show off your creative skills to potential clients, offer memberships and subscriptions to top-notch content, or even host content from others.
If you've got a laptop and expertise, blogging is an excellent way to make passive income.
The good bits: Cheap web hosting frees and a variety of free features.
The bad bits: If you have no experience with SEO, you may have a hard time attracting traffic. Before joining, carve out time to learn SEO tactics so you can better direct readers to your website.
2. Invest in real estate with Fundrise.

The website: An online real estate company that offers investors access to private real estate deals.
The payout: 8.7 – 12.4% annual returns
Fundrise offers anyone with $500 a chance to invest in real estate, and it doesn't matter what type of investor you are. Fundrise is an investment platform for average investors who want to buy into private residential or commercial properties by fundraising or pooling their assets through an investment platform.
Set goals and invest your money in a diverse portfolio of real estate projects, with each tailored to help you grow your net worth.
A tip: you need to do your own due diligence when investing in Fundrise, so if you're not familiar with real estate investing, you must proceed with caution.
The good bits: Fundrise is open to all types of investors with a low minimum investment.
The bad bits: Fees can be very difficult to understand, and complex investments require thorough due diligence.
3. Earn money through online tasks with InboxDollars.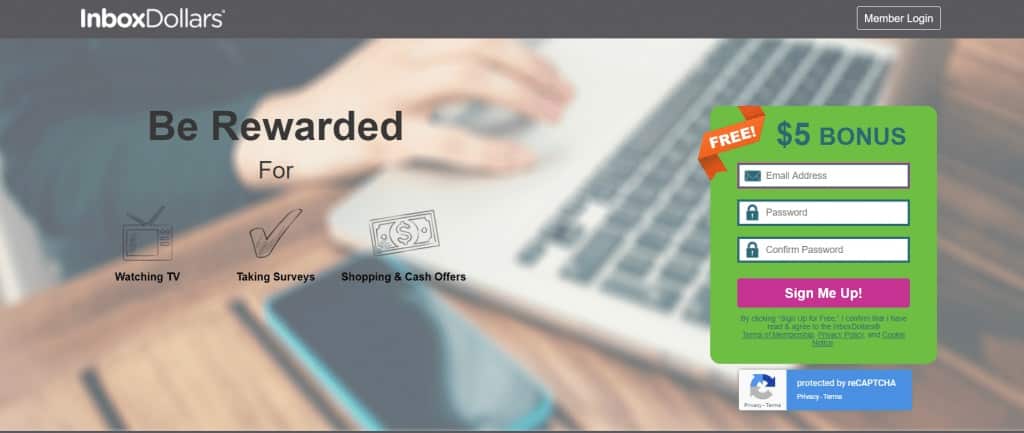 The website: An online rewards club that pays users real cash for various mobile and online activities.
The payout: Around 0.50 an hour by answering surveys (even more if you accept special offers), plus a $5 sign up bonus.
Established in 2000, InboxDollars is a website that pays you for completing an array of online activities that include watching videos, answering surveys, playing games, or reading promotional emails.
Expect to earn at least 0.50 an hour for answering surveys, $0.01 for watching videos, and 0.02 for reading emails. The website also offers cash rewards for users who sign up for a free trial of a service or product.
Do note that InboxDollars is a cash-only system, so you can forego the trouble of converting points to cash or gift cards. Read more about the site in our InboxDollars review.
The good bits: Varied ways to earn money.
The bad bits: It may be hard to qualify for surveys. One user mentioned that out of the 38 surveys he answered, he only qualified for 7.
4. Deliver takeout with DoorDash.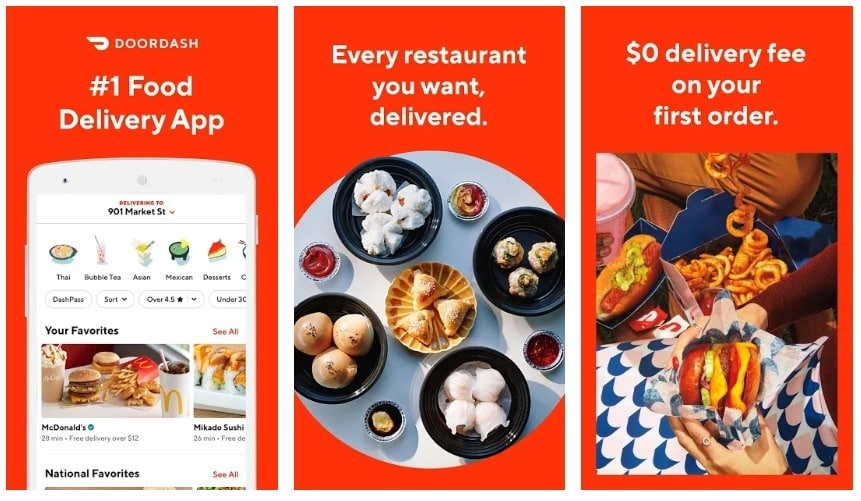 The website: The #1 food delivery app out there
The payout: $10 – $14 per hour plus 100% of all tips
There is a reason why DoorDash was our top delivery app out there. DoorDash treats drivers extraordinarily well. In certain cities, you can deliver food on foot or by bike. You get to keep 100% of your tips and dress casually during your driving routes.
Since it's a simple driver delivery app, you can choose your own hours and work where you want as long as you have your method for delivery. You get to keep 100% of your tips so there's an upside to your earnings potential.
| Hourly Pay | Tip % | Delivery Volume | Next Steps | |
| --- | --- | --- | --- | --- |
| $10-$14/hour | 100% | Excellent | SIGN UP | Read Review |
The good bits: You can make decent money along the way. Work where you want and when you want. Just turn on the app and go. It's a proven side hustle.
The bad bits: Can be a pain running around town delivery food.
5. Answer paid surveys in Survey Junkie.

The website: A paid survey site with over 10 million members.
The payout: Around $1 – $10 for each survey, which takes around 5-25 minutes to complete.
Websites like Survey Junkie capitalize on a company's need for market research by building a community of survey-takers. If you have time to spare, Survey Junkie is a great way to make extra change.
Survey Junkie offers points in exchange for survey completed, and racking up 100 points earns you $1. You may opt to join focus groups to get paid even more.
Upon signing up, you will need to answer a list of questions to let the system learn more about you.
Earn Per Activity
Payment Method
Min To
Cash Out
Next Steps
$1 - $50
PayPal & Gift Cards
$10
SIGN UP
Read Full Review
Read more about the platform in our Survey Junkie review.
The good bits: It's upfront and honest. Other survey sites will reel you in with promises of massive payouts, but Survey Junkie is open and transparent: you will make money, but not all that much.
The bad bits: Surveys come with prequalifying questions to determine your eligibility. For example, if you aren't eligible for a survey, a notification pops up mid-survey saying you can no longer continue; this is time disappointingly wasted. You'll get 3 points for surveys you aren't eligible for.
6. Switch to Swagbucks as your default search engine.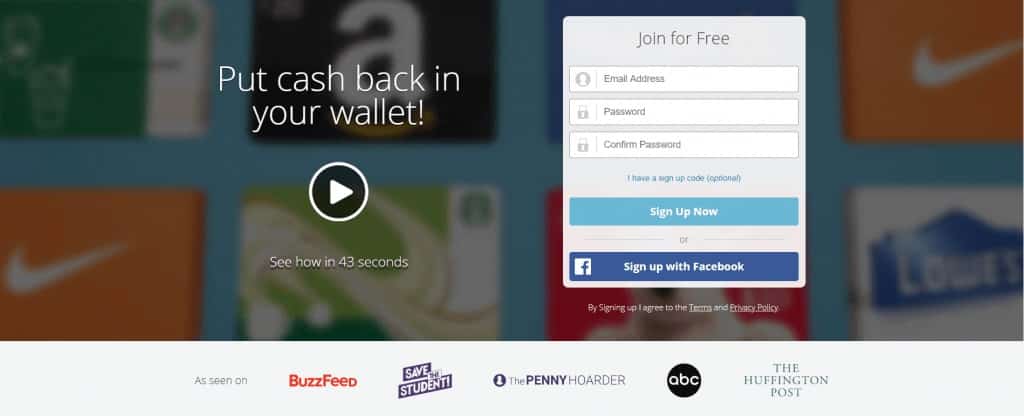 The website: An American rewards and loyalty program
The payout: $5 – $9 per activity for regular users, plus a $10 sign up bonus.
Making Swagbucks your default search engine instead of Google or Bing is an easy way to make a little passive income. After signing up on the Swagbucks website, you can download the Swagbucks browser, surf the web like you normally do, and start earning. New users instantly receive a $10 sign up bonus.
A forewarning: you can't fool the system by making random searches (they have algorithms set up to prevent this). The pay isn't much, but if you're using the web to surf anyway, why not earn from it too?
Searching earns you Swagbucks, which you may redeem for cash via Paypal (100 Swagbucks = roughly $1). Read more about the site in our Swagbucks review.
The good bits: There are other ways to earn money in Swagbucks, including watching promotional videos, playing games, answering surveys, or scanning grocery store receipts with the Swagbucks Answer app.
The bad bits: Requires a lot of work to earn points.
7. Earn cashback with Rakuten.

What it is: An electronic commerce and online retailing company.
The payout: Varies widely. Receive $25 for each person referred, and you get a $10 sign-up bonus. With regular use, users can earn hundreds each year through cashback.
Rakuten allows you to earn cashback to around 2,500 stores including Walmart, Target, Amazon, and Kohl's. After logging in, simply find the store you want to shop in on the website, select 'Double Cash-Back Stores', and shop away.
The company even offers cashback on numerous travel sites, so you can earn from your next vacation!
If you prefer to get cash-back for your in-store purchases, add a credit card to your account via the Rakuten website. You'll see all of the available in-store cashback offers on the website, and simply use your linked card to make a purchase from the store (in-store cashback offers are only available in the US).
The pros: It's absolutely free. You'll get paid via check or Paypal every three months.
The cons: There will be no cash back for online purchases that are returned.
8. Become a Postmates courier.

The website: One of the largest on-demand delivery and pick up platforms in the United States.
The payout: Depends on where you live and how many deliveries you make. Most insiders claim to have made around $10-$15 an hour + tips. New riders get a sign-up bonus of $1,000 (if they meet the minimum required number of deliveries on their first 30 days).
Postmates couriers are tasked with delivering groceries, food, or even booze. You can use a bike for deliveries if you don't have a car. Postmates doesn't require startup fees or time commitments so you can work on your own time.
The good bits: Job flexibility. A great choice for young people who intend to make more than the average entry-level minimum wage job.
The bad bits: Though work hours are flexible, it's wise to work around busy hours to really earn. Also, you can't expect to earn tips from every delivery.
9. Grow your online leads with Constant Contact.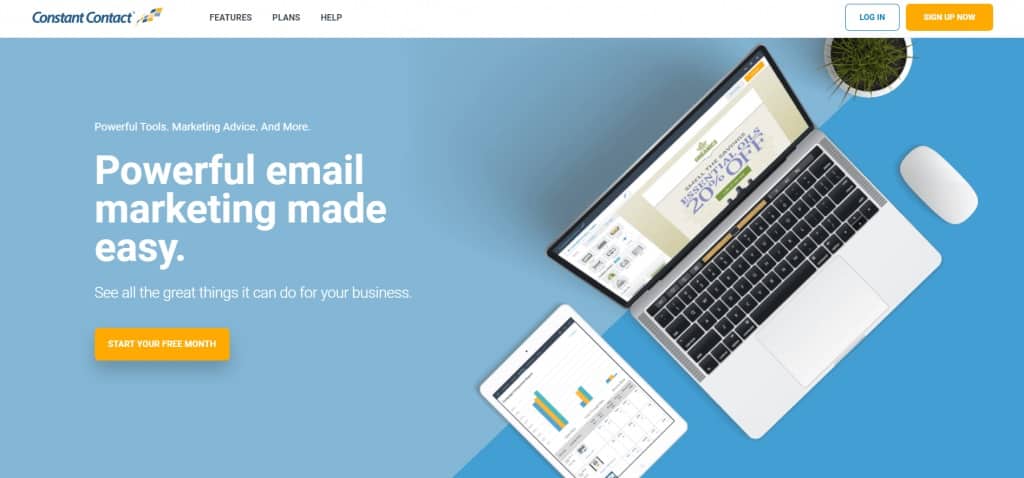 What is it: An online marketing tool that allows users to create email marketing campaigns.
The payout: Widely varied. Depends on how much you sell with email marketing.
While not exactly a side hustle, Constant Contact can help you grow your online business and help you earn more from it. Constant contact is not the most feature-packed among email marketing services, but its idiot-friendly interface makes it a great marketing tool for beginners. It doesn't matter if you have zero email marketing software experience.
Here, you can create email campaigns and sign up forms, manage your subscribers, view analytics reports, and create an image library.
If you have a blog, online store, or a business, email marketing can be a powerful tool to help you generate more leads, and more leads = more customers, and more earnings! Rates begin at $20 a month for a basic email marketing plan.
Want to learn more? Read more about the site in our Constant Contact review.
The good bits: High deliverability rates and handy niche features like events management which may come in handy for certain businesses.
The bad bits: Its marketing automation tool lacks features.
10. Deliver groceries with Instacart.

What it is: A same-day grocery delivery and pick-up service.
The payout: The website claims that shoppers can make up to $25 an hour, but our research says most shoppers get 20$/hour on good days and around $10/hour on bad days + tips.
Instacart is a convenient grocery delivery app that pairs personal shoppers with customers. After signing up as a shopper on their website, you'll receive notifications of order requests from nearby shoppers.
The goal is to fulfill these requests by picking out goods and delivering them to the customer's door. Shoppers are compensated via a formula that considers the number of orders per shift along with the number of items per order + tips.
During busy shifts, you can make up to $20 an hour, but during downtimes, you'll make around $10. Do note that you'd have to shoulder your own gas and travel expenses.
Hourly Pay
Tip %
Delivery Volume
Next Steps
$10-$14/hour
100% (Check Policy)
Decent
BECOME A SHOPPER
The good bits: Flexible working hours. You can set up your available hours on the app or you can just log in anytime you want to fulfill an order.
The bad bits: High expenses. Expect to pay for gas, vehicle wear and tear, as well as parking tickets if you're delivering downtown.
See Related: Tips for Starting a Side Hustle
11. Find a freelance job on Fiverr.

The website: An online marketplace for freelance services.
The payout: Widely varies depending on your skillset. From $5 an hour to earning six figures a year (like these people did).
Fiverr's name was derived from the $5 asking price attributed to all tasks when the company was established in 2010. Today, you'll find more freelancers who charge more, but you'll still be able to find others who are willing to work for just $5. No matter your asking price, if you're a freelancer looking for a side hustle, this website's for you.
If you have expertise in graphics and design, business, digital marketing, lifestyle, writing, video and animation, music and audio, or programming and tech, then someone in Fiverr is looking for you.
The good bits: Fiverr doesn't let you bid for projects like Upwork or Guru. Here, buyers will come to you. All you have to do is sit back and wait for project invitations via email.
The bad bits: Fiver takes a 20% commission out of each transaction and as opposed to other freelance websites, you'll be paid less (it's called Fiverr for a reason). In a nutshell, Fiverr is for penny-pinching clients who want to get the most bang for their buck.
12. Share your browsing history with Nielsen.

The website: A global measurement and data analytics company.
The payout: $50 annually, as long as you have the Nielsen app installed in your device. Desktop and laptop users can enter the $10,000 monthly sweepstakes.
You probably know them as the company that tracks TV ratings, but Nielsen also measures the popularity of online videos and websites. To do this, Neilsen rewards anyone to let it anonymously collect information from their web-surfing device; you'll earn $50 a year just for normally browsing the web.
To begin, just sign up for the Nielsen Computer & Mobile Panel on the company's website, download the company's software on your laptop or mobile phone, and you're all set.
The good bits: The software won't hamper the speed of your computer.
The bad bits: While Nielsen promises to safeguard your privacy and data, some people may not feel comfortable having an app go through their browsing history.
13. Dog sit with Rover.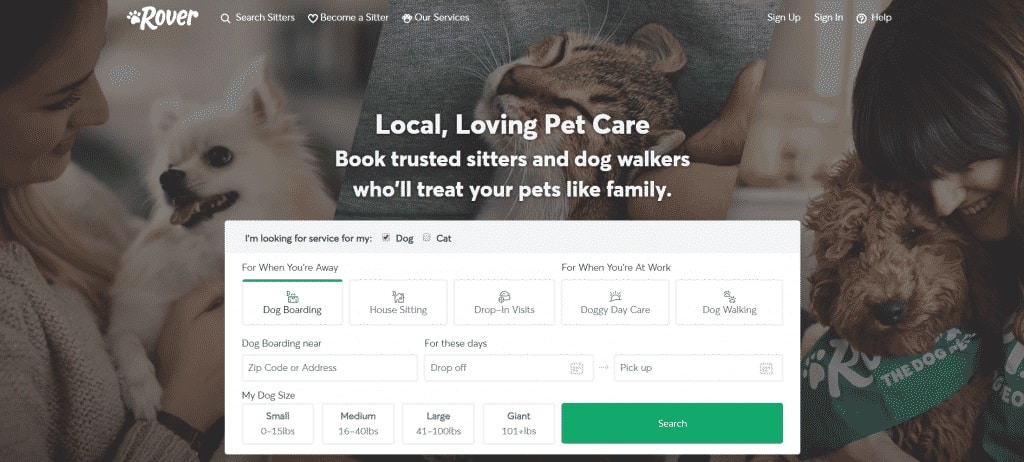 What it is: An online marketplace for buying and selling pet services.
The payout: Between $20-$30 as a pet walker, or $20-$40 per night as a pet sitter.
Rover makes pet sitting an even more lucrative side hustle. If you're looking to make a buck by dog walking or pet sitting, Rover can match you up with pet owners in your neighborhood.
Pet lovers can diversify their services for even more earnings. They can host dogs in their home while walking others in their lunch break and stopping over houses on their way home to feed pets a few times a week.
This way, they can really make the most of the service. Check out these other epic gig apps to find work.
The good bits: An insurance called Rover Guarantee covers accidents should things go awry. This includes vet care, damage to the pet owner's personal property, and liability for third-party injuries caused by the pet.
The bad bits: Additional expenses. All walkers and pet sitters need to go through a background check with Checker, which costs around $10-$35.
You may also need typical pet supplies such as toys, a crate, extra leashes, and poop bags.
14. Lose weight with HealthyWage.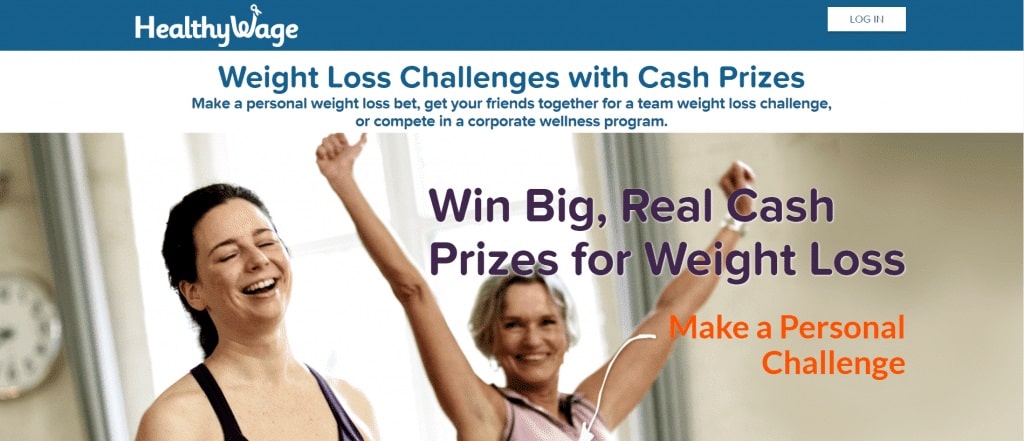 What it is: An online community that offers rewards to winners of weight loss challenges.
The payout: Up to $10,000 in winnings + $40 for every friend you refer to the program.
When it comes to weight loss, money can be a powerful motivation. HealthyWage utilizes the power of rewards to help aspiring weight losers stick to their goals. Here, you can bet on your weight loss and then compete against others, either as a part of a team or individually.
To join, you'll need to use the HealthyWage calculator to calculate your bet and your winnings. Sign up, place your bet, and verify your weight at your gym, a Weight Watchers meeting, your doctor, or a HealthyWage representative.
If you reach your weight loss goal, you'll get paid in cash. If not, the company takes your monthly contributions. This is an easy way to earn money if you're determined to lose weight. Here are some other ways to get paid to lose weight.
The good bits: A program that not only helps you earn but motivates you to lose weight.
The bad bits: Overbet or set unrealistic expectations and you'll end up losing money.
15. Rent out your car through Turo.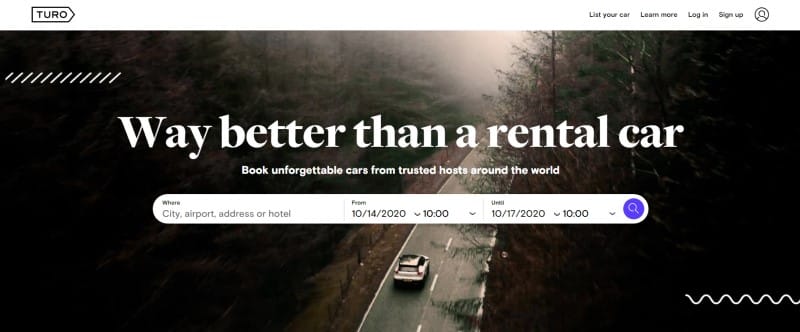 The website: A peer-to-peer carsharing company that allows private car owners to rent out their vehicles using an app.
The payout: U.S. hosts make an average of $545 a month.
If your car's collecting cobwebs in your garage, why not just rent it out and make some extra money?
Often described as the Airbnb of cars, Turo can help you offset the cost of your car payments or help you generate passive income.
To sign up, just create a free account and list your car, post descriptions and high-quality photos, and set the rental rate (or let the website's pricing formula suggest a rental rate for you). You'll receive a notification when someone's interested to rent it out.
If you agree to the customer's request, you'll meet with the renter, check their license, make a note of your mileage and fuel, and hand over the keys. Once the trip is over, you'll meet your guest and get paid.
The good bits: Owners can choose to include Turo's $1M vehicle protection insurance to cover each trip.
The bad bits: You probably won't be able to avoid damages caused by careless drivers.
16. Get paid for your opinions with Vindale Research.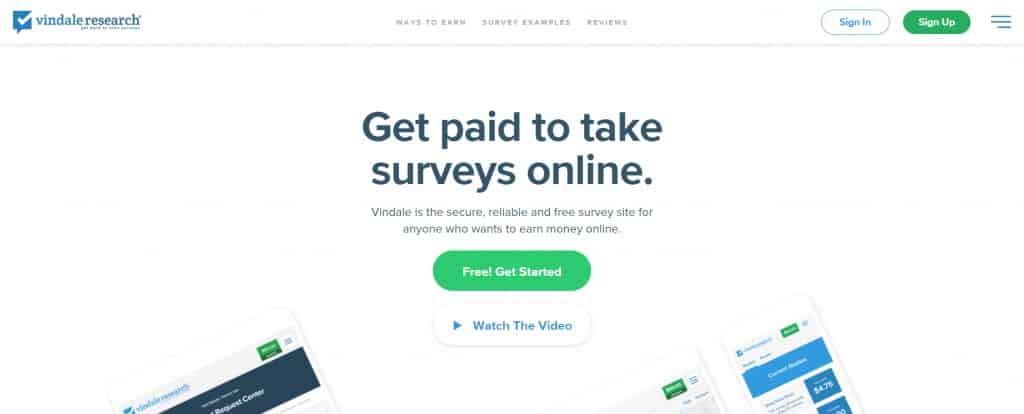 What it is: A market research company and paid survey community in the UK, US, Australia, and Canada.
The payout: Around $0.5 to $2 per survey, plus a $1 sign up bonus and a $5 referral bonus for each friend or family you refer to the site.
Here's another entry to the paid survey category: Vindale Research is a market research company that pays users for participating in surveys, watching videos, and reading promotional emails. Unlike Swagbucks, Vindale Research directly rewards with money and not points.
Vindale Research has an A- rating on BBB and a 4 out of 5 rating on Trustpilot so it's 100% legitimate.
The good bits: Direct cash rewards and various ways to earn money.
The bad bits: You can only cash out once you've reached $50, and it may take you a couple of months to reach this goal.
17. Easily trade stocks with Robinhood.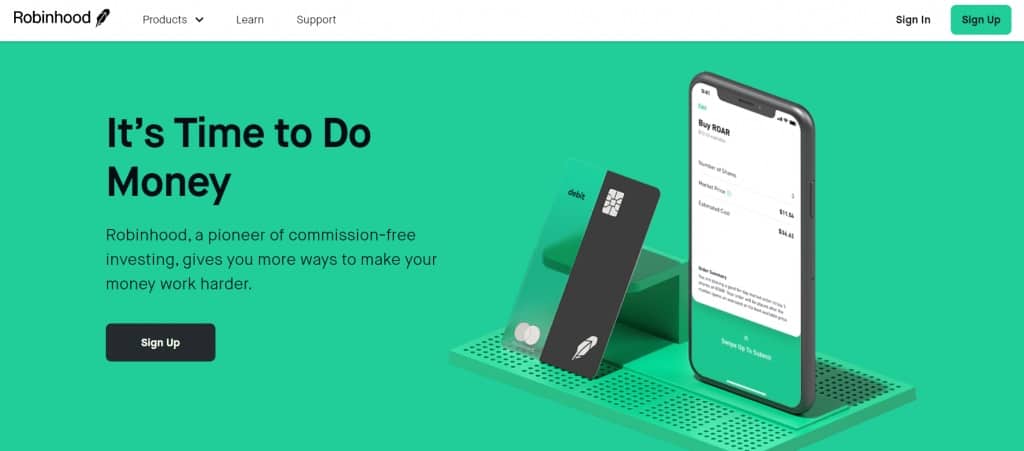 What is it: A millennial-friendly mobile online stock trading platform.
The payout: Widely varies depending on how you invest. This user got an 8.6% return on his investment.
Thinking about stocks for your side hustle? Robinhood is a free-trading app that allows investors to trade options, stocks, cryptocurrency, and exchange-traded funds without the need to pay fees or commissions.
To this day, Robinhood is one of the very few brokers that allow trading cryptocurrency. There is no account minimum, so you can get started right away if you have enough to purchase an investment. You'll get a share of free stock simply by signing up. Here are several other apps that give free stocks for joining.
The good bits: A streamlined mobile interface, and no account minimum. Robinhood shines for users interested in cryptocurrency trading.
The bad bits: No bonds or mutual funds and limited customer support.
18. Play video games with MyPoints.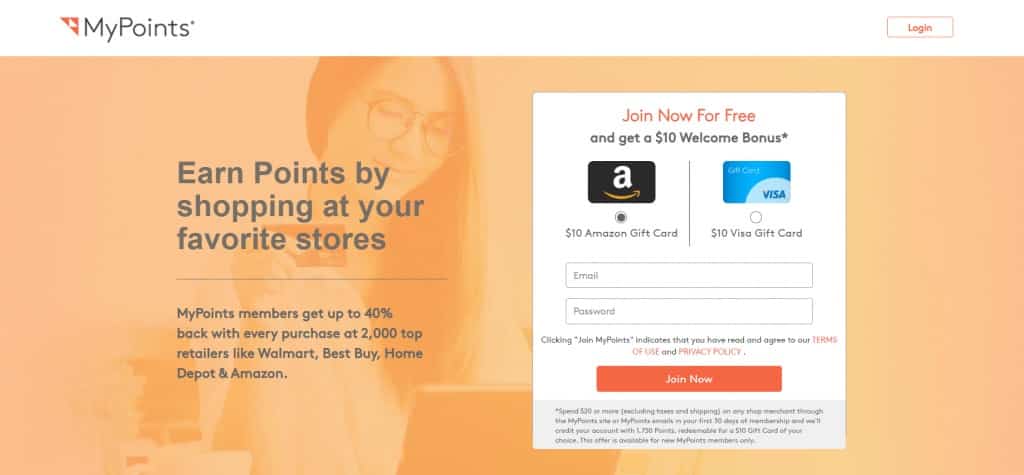 What is it: A rewards program website.
The payout: Widely varies. You'll get a $10 Amazon gift card just by signing up.
MyPoints rewards users when they perform various tasks on a daily basis. You can earn 10 points just for playing games, 500 points for watching videos, or 5 points when visiting an online partner.
Rack up 1,750 points and you can get $10, which you can use for travel miles, gift cards, or Paypal cash.
The good bits: Only available for residents of Canada and the US.
The bad bits: Surveys have disappointing qualification rates. You can answer 70 surveys and only qualify for around 7.
19. Deliver food with Uber Eats.

What is it: An online food ordering and delivery platform.
The payout: Around $10 – $15 an hour.
If you have a car, a bike, or a scooter, you can make money with Uber Eats. Deliver food in your spare time and unlike a pizza-delivery job, you have the entire neighborhood as your clientele.
With Uber Eats, you can set your own hours and cash out your earnings on the same day – this gives you the flexibility of working only when you want, making it a great side hustle for those who already have primary jobs.
The good bits: Working during "boost" hours can double your earnings per hour. A variety of "challenges" or "quests" can also boost your earning potential by taking more orders during a certain time window.
The bad bits: Uber Eats slashes around 35% off your earnings as commission.
20. Turn clicks into customers with Leadpages.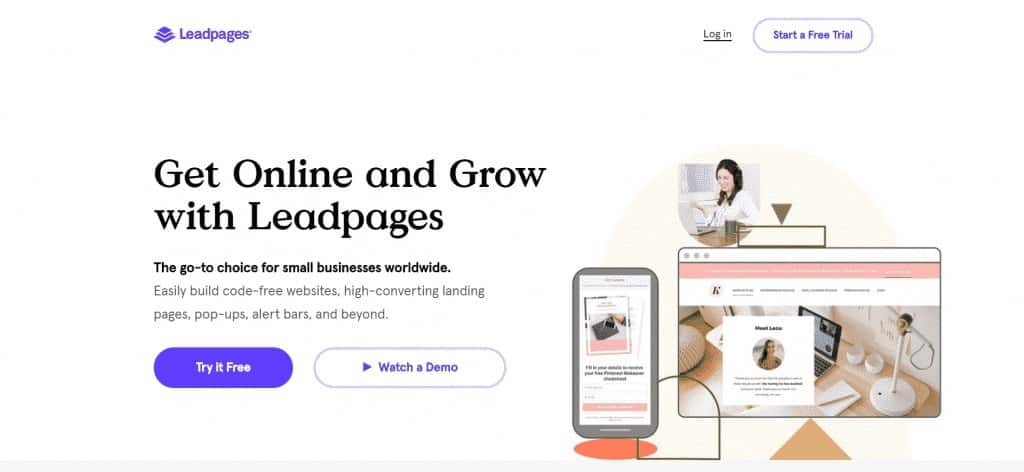 What is it: An online tool that helps you gather email subscribers and create drag and drop websites.
The payout: Like Constant Contact, your earnings depend on home much leads you make with your website.
If you're looking to sell your skills online, you need a strong online presence. Leadpages helps you create beautiful high-converting webpages with an easy drag-and-drop system.
Once you've created a website that perfectly represents your brand, a number of tools to help you capture leads are in your disposal: create a sign-up page for an event, a thank you page for a sign-up or a freebie, pop-up boxes or sign-up pages for opt-ins, or sales pages for products and services.
If you've always had difficulty attracting paying customers to your website, Leadpages can help you make it happen. Want to learn more? Read more in our full Leadpages review.
The good bits: Incredibly user friendly.
The bad bits: Templates are very flexible, so if you're looking to make significant changes, you might be better off looking for other website builders.
21. Earn from your extra space with Airbnb

The website: An online marketplace for offering or arranging lodging for homestays or tourism experiences.
The payout: Depends on a variety of cases. Hosts make $924 a month on average, while Superhosts can bring in as much as six figures annually.
Have an extra room to spare? Airbnb can help you make passive income out of it. The process is simple: check out how much your space is worth, list your room or your entire house on the Airbnb app, screen your potential guests, and then get paid.
To sign up, create a listing for your accommodation, post images of your space, input your price, and set the availability date. You can also draft house rules to make sure everyone respects your space.
The good bits: The company offers up to $1M worth of insurance to cover your home if something goes awry.
The bad bits: Depending on where you are located, hosts may be subject to rental income taxes.
What are your favorite side hustles?
Frequently Asked Questions
What is a side hustle?
A side hustle is a gig, job, or business outside of your full-time job. It an opportunity to make additional money outside of routine work. A side hustle can be an effective way to repay debt, save or invest more money.
What are the best side hustles?
The best side hustles are ones that offer the most flexibility and autonomy. Since a side hustle is incremental to your full-time job, you'll need the ability to work and earn on your own terms.
How to find side hustles?
In today's age, there are plenty of mobile apps, websites and e-commerce opportunities that allow you to connect, interact and find work as a side hustle. Another means to finding a side hustle is by word of mouth or referrals from friends and family.
Related Resources