With the explosion of technological innovations, learning how to become a virtual assistant is vital. That's because there is high demand for online workers as digital opportunities keep emerging. Times have changed, and working from home or a remote location is gaining momentum. As a result, many are learning how to make money online, as different remote jobs are available.
One of them is becoming a virtual assistant. Virtual assistants are now in demand more than ever in this era of working from home.
Virtual assistants can work from anywhere with a good internet connection. This frees them from the monotony of working from a physical office.
Virtual assistants have different roles and responsibilities. And this depends on their skills, experience, and the requirements of a potential employer. In this article, you get to learn how to become a virtual assistant and where to find jobs.
But first;
What is a Virtual Assistant?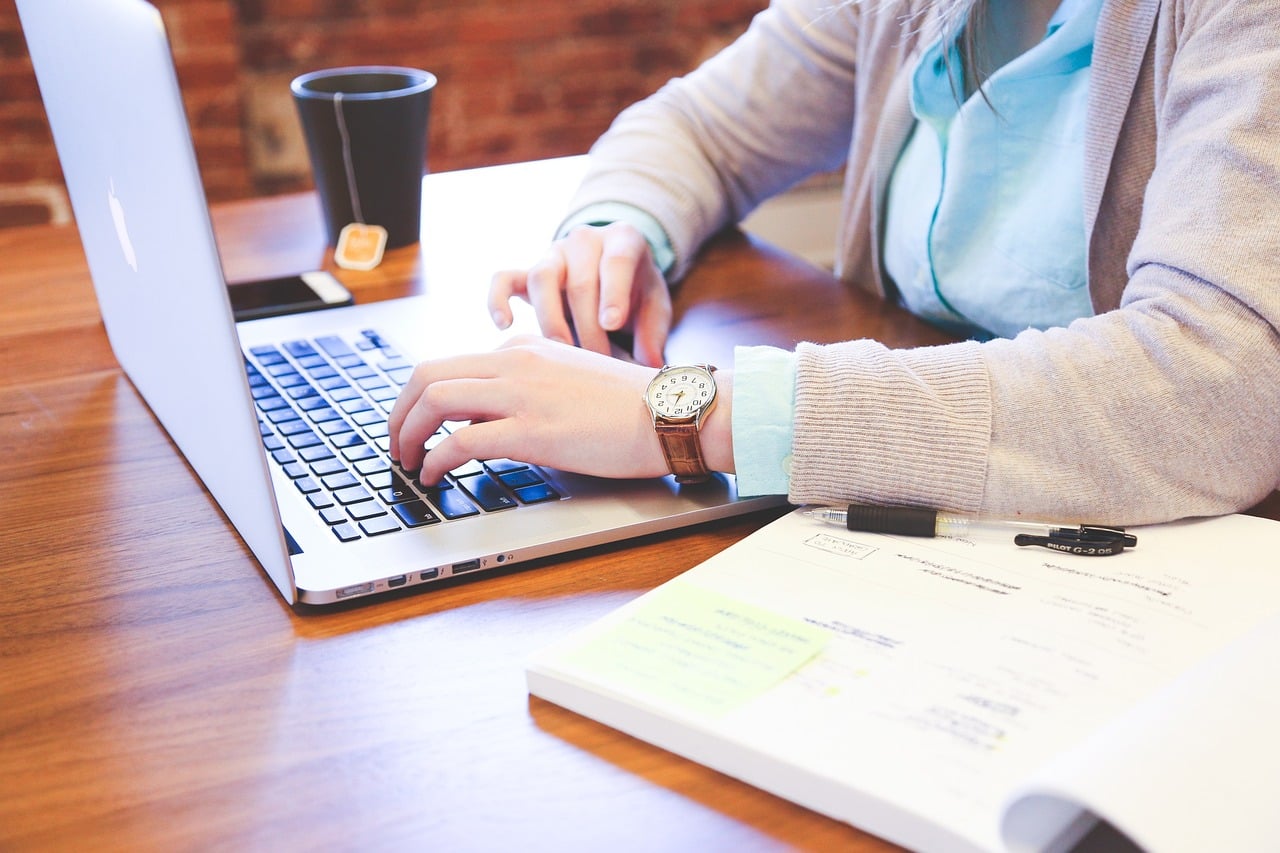 A virtual assistant is someone that can offer support. However, they won't be based in your physical office.
Virtual assistants work remotely and need a proper internet connection to deliver their best. That way, they can share necessary data and do conference calls when they want to delegate tasks.
Today, there's an increasing demand for virtual assistants as most people start online businesses. Even physical enterprises still employ virtual assistants, especially entrepreneurs setting up startups. A virtual assistant can handle all tasks employers can delegate, freeing up their time to tackle other issues.
Once an employer has tasks that they can outsource, this saves them time and energy. For instance, a virtual assistant is the best person for the job if you have data entry jobs or want to reply to emails. This is an excellent position for folks who want to work from home and make money online.
See Related: Types of Freelance Jobs to Know About
What are the Roles and Responsibilities of a Virtual Assistant?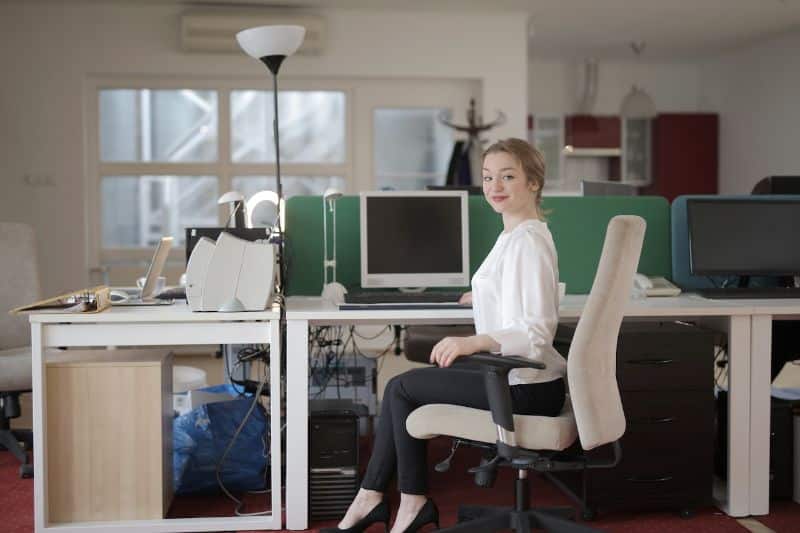 So, what work do virtual assistants do? What are their roles and responsibilities?
Whether you are starting your own virtual assistant business or working for a virtual assistant company, it's paramount to understand your scope of work.
Below are the different tasks that virtual assistants handle: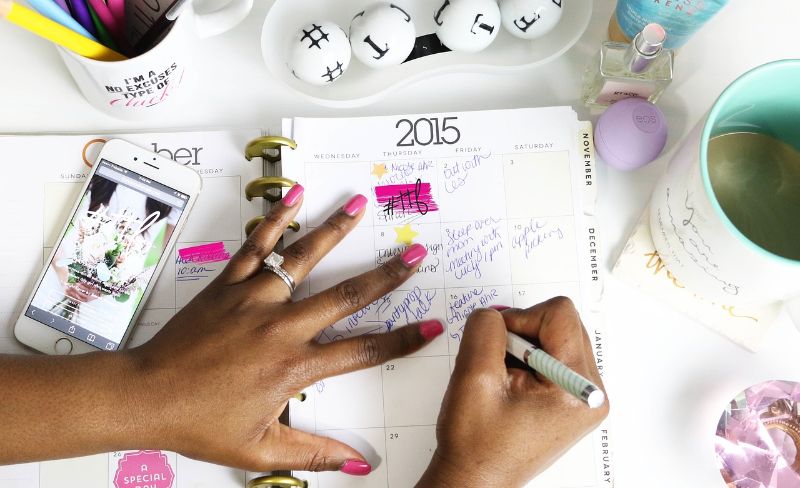 Many companies looking to hire virtual assistants want someone who can book and plan necessary appointments for their employers. That way, they won't miss out and can arrive on time.
Make, Direct, and Answer Phone Calls
Making, directing, and answering phone calls is essential to any business. But, this is a task that an employer can delegate to a virtual assistant. Then the VA gives their employer feedback after each call.
Organize Documents and Files
A company generates lots of information that comes in document form. Since this is crucial data, it's essential to organize the documents and files. This is another excellent role for a virtual assistant. And it will be crucial to be organized even if you are operating your own business.
Respond, Check, and Organize Emails
A business owner who receives tens or hundreds of emails can have difficulty sorting through them and responding accordingly. This is made easier by hiring a virtual assistant to respond, check and organize the emails.
Organize and Manage Spreadsheets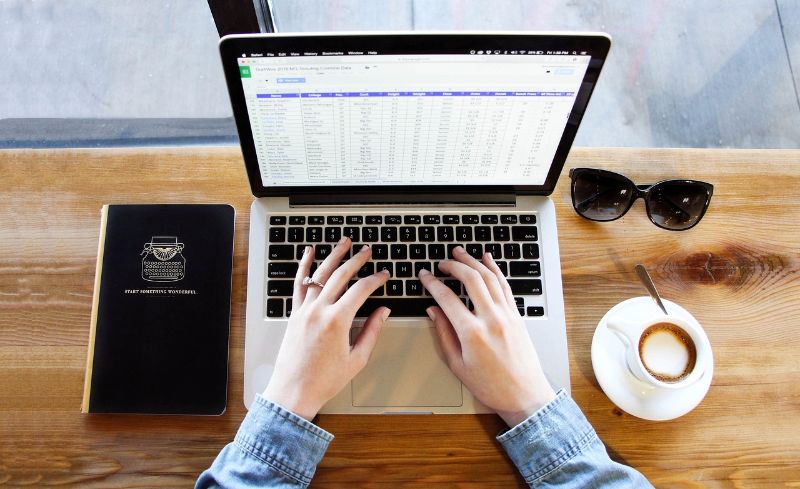 Spreadsheets on sales, supplies, employees and other crucial data are vital to a company. A virtual assistant with spreadsheet management experience can learn to be the organizer, update and maintain this essential information.
Offer Transcription Services
An employer can leave important information in audio form for the virtual assistant to transcribe. This ensures documents are available for meetings, sharing with others, and record keeping.
Offer Customer Support by Responding to Questions and Managing Orders
As a company grows and there are more customers, it's crucial to have better customer support. An employer can hire a virtual assistant to answer customer questions and plan for order processing.
Prepare Statements, Reports, and Letters
Tasks like preparing statements and reports often happen in every business. Another regular job is writing letters addressing different issues. These tasks can be part of the roles and responsibilities of a virtual assistant.
A company that frequently generates data requires it to be included in spreadsheets. Later, the data will come in handy when producing company reports. Data entry takes time, which can be part of the tasks for a virtual assistant.
Conduct Community Outreach
A virtual assistant can develop strategies for community outreach. This is important for a business that wants to reach a specific group of people for different roles and to market products.
Book and Confirm Travel Dates and Plans
A busy business owner can have different plans to travel and be in numerous places each year. Thankfully, having a virtual assistant makes booking travel dates and hotels easier. They can also plan different activities in these locations for their bosses.
Write, Proofread and Edit Important Documents
Writing, proofreading, and editing essential documents are the primary jobs of a virtual assistant. This requires knowing how to manage specific software and communicate with your employer. Your boss is free to handle other matters as you write up and ensure the documents are in the best state.
Plan and Coordinate Calendars and Schedules
Meetings are important. A busy employer can hire a virtual assistant to help plan and coordinate calendars and schedules. Planning and managing calendars ensure bosses don't miss any important meetings or plans impacting the business.
Bookkeeping, Accounting, and Billing
A virtual assistant with basic bookkeeping and accounting skills can be pretty helpful. This makes it easier for an employer to keep track of bills and expenses the small company incurs each year. The role also requires invoicing customers and assisting them in processing payments.
A virtual assistant can place orders for supplies the boss requires. Your job will require contacting supply companies, scheduling delivery, checking contracts, and communicating this to your employer.
Email marketing is an essential tool for any business. You will email potential customers and note responses as a virtual assistant. Some employers require VAs to create and reply to emails as per given guidelines.
Check for New Projects and Clients
A qualified virtual assistant can create and run a project for their employer. You can hold meetings, run a team, and generate progress reports if this is your role. It's your responsibility to ensure the project is on time and within budget from start to finish.
Conduct Basic Social Media Management
Social media presence is essential for a business that wants to reach and interact with a specific audience. As a virtual assistant, you can also run social media accounts for your boss or company. This entails posting new content, tracking traffic to the pages, and replying to comments and messages.
Assist in Decision-Making
A virtual assistant needs to have excellent decision-making skills. Since this job is remote, you must know when to make specific decisions that will benefit your employer. That way, you can also represent them and answer questions on their behalf when they aren't present.
Cloud-based Apps Know-how
Working remotely will entail using many cloud-based apps that make sharing work and data easier. For instance, it's essential to grasp Google docs, a critical program in many businesses. Always stay in the know about cloud-based apps to sharpen your skills.
Creativity and Reliability
Can you create and convey content easily without much supervision? Being creative is vital as a virtual assistant, mainly when you handle your employer's social media platforms. Also, ensure you're reliable in terms of productivity and service delivery.
See Related: How to Make Money on Instagram: Surefire Ways
How to Become a Virtual Assistant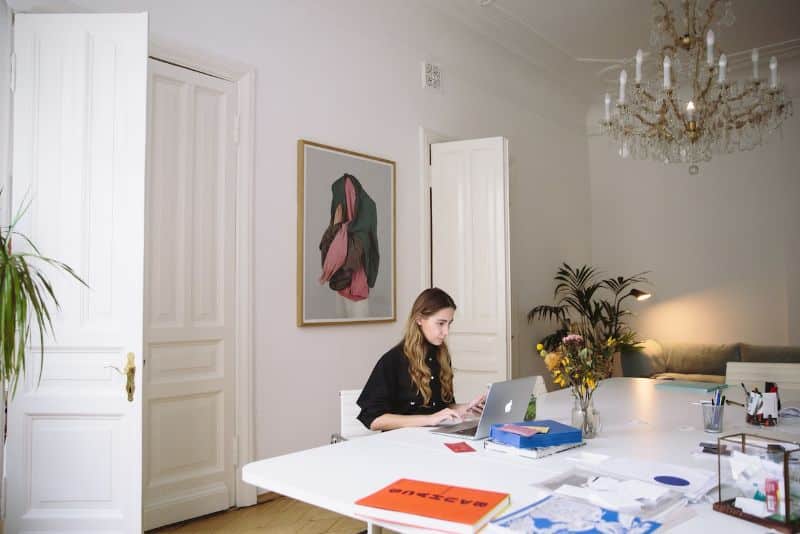 A career as a virtual assistant can be pretty exciting. This gives you a chance to work remotely and plan your work schedule. If you want to work as a virtual assistant, below are several steps to consider.
1. Note your Skills and Qualifications
Do you have any unique skills and qualifications that can suit being a virtual assistant? Having specific skills can put you miles ahead of the pack. So, start by analyzing your skills and qualifications and be ready to present them to would-be employers.
This is the best time to develop a resume indicating the skills and roles you've played. Having a resume, even one with a year's experience or less, is good.
Some of the top skills potential employers seek in a virtual assistant include:
Being a virtual assistant means working remotely using a PC or a laptop. Therefore, one of the primary skills to have is computer literacy. Having ample knowledge of computer programs will make it easier for potential employers to assign you tasks.
If you don't have computer training, start by learning how to operate basic programs. Also, you can train how to use the internet to manage emails, reports, and spreadsheets. Essential admin work is the most in-demand by potential employers and requires knowing how to use a computer.
Verbal and Written Communication Skills
On top of knowing how to use a computer, you must learn how to communicate. Being proficient in verbal and written communication is essential.
That way, you can write and reply to emails or do tasks such as transcription. You can contact potential customers and run projects for your employer as a virtual assistant.
Time Management and Organization Skills
Planning and time management are crucial.
Picture yourself as an admin assistant in an office. Your employer requires you to help plan their calendar and be on time for meetings. This is the same expectation they have for a virtual assistant.
Being organized will make it easier to plan your boss's calendar and ensure they meet all set timelines for different projects.
At the same time, you must have time management and organization skills for your benefit. No one will be there to make sure you meet your goals and complete tasks on time. It's up to you to plan and organize your work.
Are you good at writing and ensuring your work is free of mistakes? Issues like typos and grammatical errors can make work harder for your employer. This is why you must learn and master how to edit your work. This skill also comes in handy when editing someone else's work before submitting it.
See Related: Top High-Income Skills that will Make You More Money
2. Pick Preferred Tasks
Knowing your skills is essential before looking for work as a virtual assistant. Knowing the best jobs to pick and apply for makes it easier.
While you can choose preferred tasks, trying new ones is also good. As a newbie, you might not have the chance to pick the jobs you do.
So, keeping an open mind can help you start your virtual assistant career.
3. Purchase the Right Equipment
Any virtual assistant needs a workstation. This comprises a PC or laptop where you communicate with potential employers.
Also, you need a good internet connection and a good phone. Both can be great ways to communicate with your employer, team members, and customers.
Some places offer workstations at a fee and are kitted out with everything you need. They charge a small fee, and you can work from the station when necessary. This is a great place to start before you purchase the equipment required to work from home.
In addition, get a headset and office equipment. These items include a printer, copier, scanner, and photocopier.
4. Market your Skills
Once you have a workstation or the right virtual assistant equipment, market your skills. Remember, the only way anyone will know you are available to work is by advertising what you can do. Therefore, you can create a creative post to add to your social media pages.
Another step can be marketing on job boards. Some job boards allow you to post your skills and have potential employers get in touch.
In the beginning, it's better to go with simple jobs that come your way. This grows your skills and lets people know you can work as a virtual assistant.
5. Think About Service Charges
As you market your skills, you must know how much to charge. Do you want to charge potential employers per hour? How much do you want to charge them for the services you offer?
There are set amounts that virtual assistants earn per hour. However, this depends on the skills and qualifications you present to potential employers.
6. Apply for Virtual Assistant Jobs
Job boards are great places to market your skills. However, these are also the best when looking for potential virtual assistant jobs.
Employers post they're looking for a VA and the roles and responsibilities of the job. Also, you can find identical posts on social media where you can apply.
7. Specialize
The more experience you get working as a virtual assistant, the better. As you build your portfolio, you can choose to specialize. For instance, are you good at sales and marketing or doing regular admin work?
Soon, you can start specifying the potential job opportunities you want for potential employers. This is why taking on multiple jobs at the beginning is crucial so you can learn which role is the best.
See Related: Best Same-Day Pay Jobs You Should Try Today
What are the Most In-demand Virtual Assistant Services?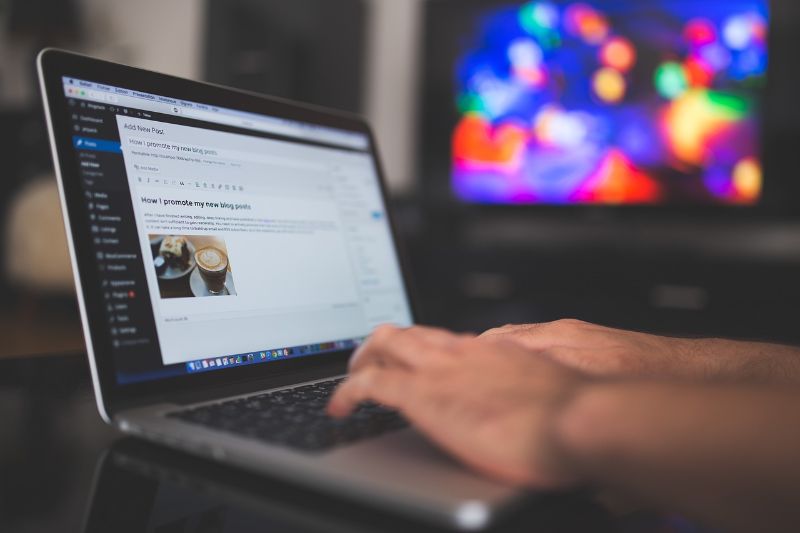 Identifying the most in-demand tasks can be a great guide when pursuing a virtual assistant course. Then getting the right qualifications puts you ahead, and you have a better chance of landing a job.
Here are the most-in-demand virtual assistants:
1. Filing Systems Management
Filing system management is one of the most in-demand jobs for virtual assistants. This means you are in charge of creating and maintaining a sound filing system. That way, everyone looking for crucial data can find it with ease.
This goes hand in hand with record keeping for employers. It might take time to understand the needs of a new employer, but many are open to better filing systems. This makes work easier for everyone, a plus for the business.
As mentioned earlier, good organizational skills are essential- because many employers want easier access to data, and thus filing is crucial. If you have file management skills, then ensure you indicate that when marketing yourself or applying for jobs.
2. Cold Calling
Do you have any experience with cold calling, or are you willing to learn? Cold calling is another in-demand skill for virtual assistants. This is the same as telemarketing, where you help your employer find new customers.
The goal is to call new people in the hopes they will become customers.
Many employers have a sales script available and a minimum daily target for calls. They may require or deliver to you headsets and a landline for making cold calls.
Always check the contract and requirements before you accept a cold-calling job for the best results.
3. Customer Care
An employer running a growing company will have feedback from their customers. The more customers they have, the more customer support they require. Customer care ranks among the most in-demand skills for a virtual assistant.
Your work will be to speak with customers who want to give feedback on products and services. Also, you can offer customer support and address grievances accordingly.
Customer care requires training in customer support and communication skills.
See Related: Best Paying Jobs in Consumer Services Sector
4. LinkedIn Lead Generation
Employers whose company requires leads from other businesses will benefit from LinkedIn lead generation. This is a specialized skill and will require knowledge of how LinkedIn works.
When you master it, you can identify potential customers on LinkedIn, pitch, and hopefully get solid leads. This calls for business acumen and good marketing skills to attain set targets.
See Related: Fantastic Jobs for 11-year-olds
How Much Does a Virtual Assistant Earn?
While figuring out how to become a virtual assistant, knowing how much you expect to get paid is reasonable. Typically, a virtual assistant can charge $15.87 per hour.
However, the average salary for virtual assistants ranges from $7.25 to $37.50 per hour, depending on experience. The salary gets better with experience and specialization in specific skills and tasks.
Can I Become a Virtual Assistant with No Experience?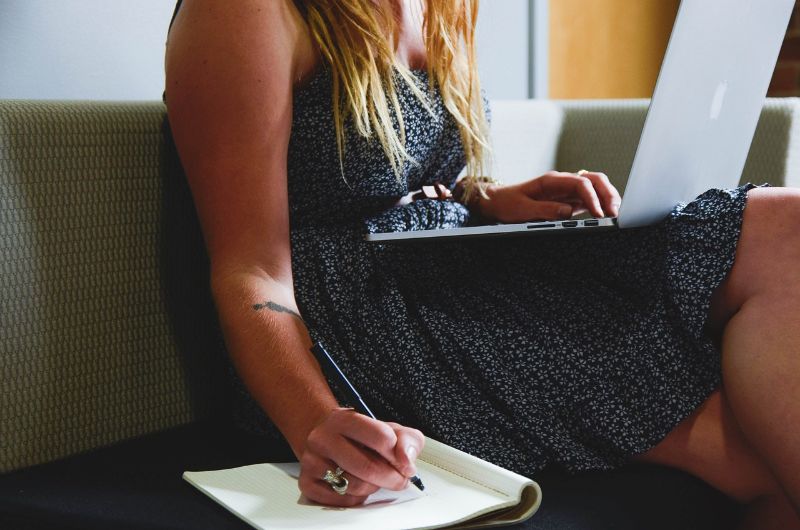 Yes, you can become a virtual assistant with no experience. All you need is the eagerness to learn.
The good news is employers are seeking a VA for simple admin jobs. All you need is computer literacy and communication skills to start.
You can do basic jobs and continue learning as a beginner in virtual assistance. Many employers are willing to give eager people a chance.
But, you must ensure you are honest about your skill level. It's better to explain you have no experience and are willing to learn. That gives your employer a chance to offer you training and know how to help you become more experienced.
Virtual assistance can lead to specialization. But it's important to understand your strengths and capitalize on them. For instance, if you are good at marketing, you can target jobs like telemarketing.
How to Find Virtual Assistant Jobs
Many platforms list virtual assistant jobs. These platforms include:
This is perhaps one of the world's biggest platforms for remote jobs. Upwork is where you want to go to find virtual assistant jobs. You can also market your skills to potential clients and wait for them to reach out.
The more work you do on Upwork, the better. Also, requesting an employer to leave a positive review after you complete assigned tasks is crucial.
See Related: Upwork Alternatives for freelancers and Businesses
Check out Indeed for virtual assistant jobs. This platform features remote work from around the world, meaning that getting a job that suits you here is pretty straightforward.
There's even a chance for beginners who want to do virtual assistant training through simple tasks such as book entry and other simple administrative tasks.
LinkedIn is one of the best platforms for job seekers to search for potential employers. While it's always focused on traditional jobs, employers are advertising remote positions nowadays. Also, you can create a profile and market yourself on this platform.
Fancy hands is a unique platform that focuses on small tasks that don't take too long to complete. You can be done within half an hour of being assigned a new job. This is an excellent place to start as a beginner and sharpen your virtual assistant skills.
Belay is a professional virtual assistant company and is better if you have 5-years-experience or more. In addition, the company requires remote work experience and a minimum of a bachelor's degree. You can now work as a professional virtual assistant from a remote location when you meet the criteria.
ZipRecruiter is one of the best platforms for matching employers with potential remote employees. So, this is another excellent place to check for virtual assistant positions.
They will require you to create a profile and waste no time matching you with potential employers. This is based on your skills and experience working as a virtual assistant.
Other Freelance Marketplaces to get virtual assistant jobs are:
FAQ
Is it hard to become a virtual assistant?
Yes! Like any other job, it can be difficult to become a virtual assistant. However, with the right tools and resources, you can make the process as easy as possible. Be ready to learn, put in the effort, and don't give up.
What exactly does a virtual assistant job entail?
Virtual assistants play many roles. They handle all the tasks that an executive assistant would handle, like offering administrative support for you and your business, scheduling appointments, arranging travel, making phone calls, and organizing emails.
How many hours do virtual assistants work?
The hours that virtual assistants work varies. But typically, they work between 5 and 12 hours daily, Monday through Friday. This may increase during busy times or holidays, but it is not uncommon for virtual assistants to work up to 18 hours per day in some cases.
What is the average virtual assistant salary?
Glassdoor says the average salary for a virtual assistant is around $41,542 annually. However, another annual additional pay of $2,310 scales the total pay to $43,853 per year.
Related Resources