Do you have an idea of how to make money on Instagram? If not, this is the right place for you. Read on to see how easy it is to make money on this platform.
Millions of people use Instagram every day. And many of them are looking for ways to make money on the platform. In fact, Instagram is just one of the many social media platforms that are helping brands and content creators make good money.
But how do you navigate this ever-changing social media arena to make a kill on Instagram? What does it take to say you are making good money on Instagram? Well, reading this post is your first step.
We will outline everything there's to know about Instagram, including how it works and the best money-making options you can get here. So, are you ready to learn how to make money on Instagram? Let's dive right in!
Is it Possible to Make Money on Instagram?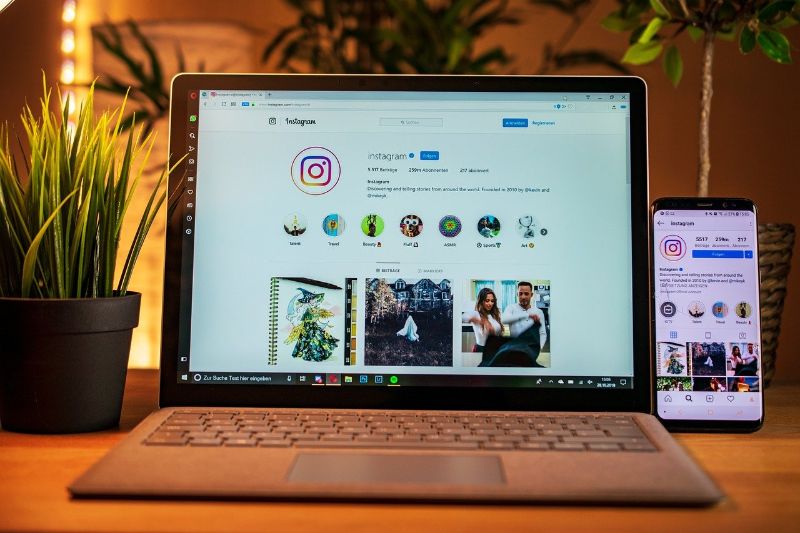 The simple answer to this question is a big yes! It's absolutely possible to make money on Instagram. And there are numerous options for you when it comes to making money here.
According to Mark Zuckerberg, Meta CEO, the company's goal is to become the best platform for helping creators make a living. So, whether you are a content creator or a brand, there are several ways to make good money on the platform.
This comes at a time when competition from other platforms like Youtube, Snapchat, and TikTok is quite intense. And since the internet has become the new order of the day, both for individuals and companies, each platform is doing its best to attract more users.
Consequently, to show you just how possible it is to make money on the platform, check out these incredible statistics:
These facts clearly indicate the great potential the platform offers for those looking to make money online. As we all know, a massive user base can easily turn into customers.
How Does Instagram Work?
Before we get into how to make money on Instagram, let's first understand how it works. Simply put, Instagram is a social media platform that allows users to share photos and videos with their followers.
The app also has powerful editing features that allow its users to enhance their photos and videos before sharing them with their followers. As such, Instagram has become one of the most popular social media platforms today, with over one billion active monthly users.
The app is available in over 40 languages and can be accessed from anywhere worldwide, as long as you have an internet connection.
How Much Money Can you Make on Instagram?
The truth is, it's not easy to clearly state exactly how much money you can make on Instagram. This is because your earning potential will depend on several factors, such as:
The number of followers you have
The type of content you create
How often you post
How engaged your followers are
And the list goes on!
However, we can give you a few examples of people making good money from Instagram.
For instance, Kylie Jenner is reported to be making $1.2 million per post, while Cristiano Ronaldo makes $975,000 per post, according to a report by BBC. And these are just a few examples. There are many other content creators and brands making good money from the platform.
Also, we can try to figure out how much you can make on Instagram by looking at various studies. For instance:
According to Business Insider, an Instagram influencer boasting 1,000 to 10,000 followers earns an average of $901.
According to Bullish Studio CEO Brian Hanly, a creator can easily pocket between $100 to $1,500 for a single swipe-up ad on their Instagram stories.
A survey conducted by Hype Auditor, in 2021, on over two thousand influencers, showed that influencers on Instagram, on average, earn around $2,970 per month.
These statistics show that people are making awesome cash on this platform. Therefore, if you were wondering whether making money on Instagram is real or just another social media frenzy, this gives you the answer.
How Many Instagram Followers Do you Need to Make Money on Instagram?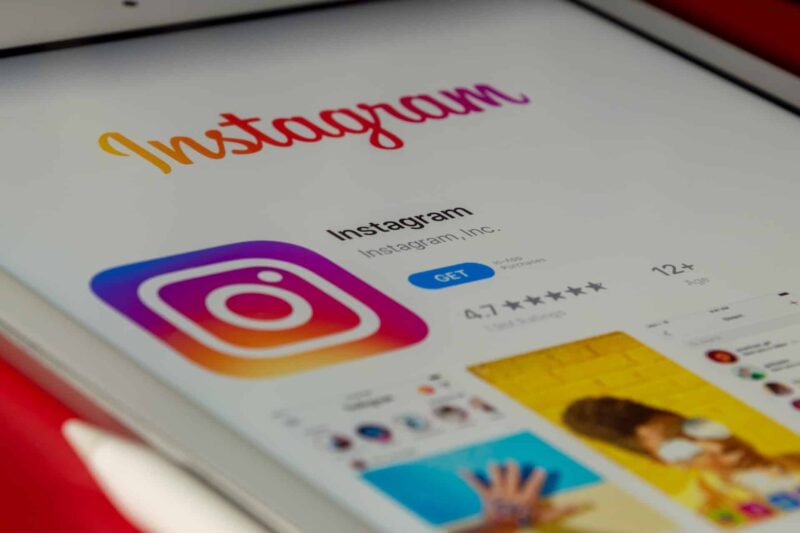 This is a common question people ask when it comes to making money on Instagram. How many followers do I need? And it's quite crucial to understand this as the number of followers you have will determine how much money you make on the platform.
The more followers you have, the higher your earning potential will be. However, this doesn't mean you can't make any money if you don't have a lot of followers. You can still make some good cash even with a small following.
For instance, if you are an influencer with around 10,000 to 50,000 followers and post sponsored content, you could easily earn $100-$500 per post. And if you're lucky enough to get into partnerships or collaborate with more prominent brands, your earnings will increase.
Instagram earnings based on the number of followers can be classified as follows:
1,000 to 10,000 followers (Nano-influencer): $10 to $100 per post
10,000 to 50,000 followers (Micro-influencer): $100 to $500 per post
50,000 to 500,000 followers (Mid-tier influencer): $500 to $5,000 per post
500,000 to 1 million followers (Macro-influencer): $5,000 to $10,000 per post
1 million+ followers (Mega-influencer: ): $10,000 to $1 million+ per post
This means that even with as little as 1000 followers, you can make some money on the platform.
Best Options How to Make Money on Instagram
Now that we know it is possible to make money on Instagram, let's look at some of the best ways you can make money from the platform.
Here are some great options:
1. Dropshipping or Selling Physical Products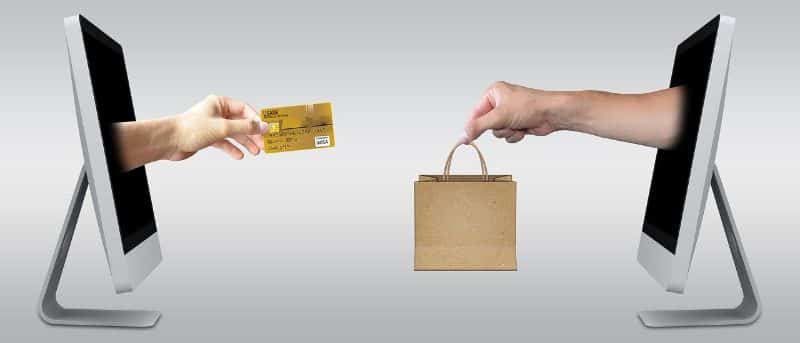 This is one of the most common ways people make money on Instagram. If you have a product to sell, whether it's a piece of clothing, jewelry, art, or any other physical product, you can start selling it on Instagram.
But, to do this, you will need to set up an account with a shopping platform like Shopify or Etsy. Then, link your online shop account to your Instagram page. This way, your followers will be able to see your products and purchase them directly from your page.
The great thing with the dropshipping business model is that you don't need to own the products. All you need is to post pictures of these products on your online store, and when a customer orders, you request the manufacturer or company to ship the product.
If you do this right, you can make a lot of money from selling physical products on the platform.
See related: How to Make a Group Chat on Snapchat: Easy Steps
2. Sell Digital Products
Suppose you don't have any physical products to sell. No problem! You can also make money by selling digital products on Instagram. This could be anything from e-books and online courses to graphics and templates.
Luckily, when it comes to selling digital products, there are no inventory or shipping costs. Once you create your product, you can sell it multiple times without incurring any additional costs.
And, if you have many Instagram followers, you could potentially make a lot of sales and generate a significant income.
3. Partnering with Brands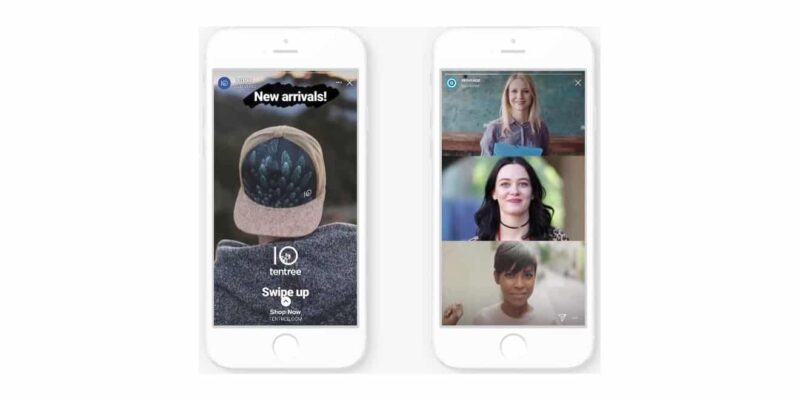 Influencer marketing might be the most popular and lucrative way to make money for Instagram users. Once you have an Instagram account with enough followers, you'll undoubtedly get several offers from brands and companies that want to advertise with you. But, as you've noted, a large following is a pre-requisite here.
Also, as you start, ensure that your brands of choice align with your values. That is, don't promote products or brands that contradict what your niche is all about – this might damage your personal brand or image in the long run.
Brand partnerships can come in various ways. For starters, you might be required to create Instagram posts promoting a specific brand or product. You might also receive offers to exchange your content for free products or services from specific companies. But whichever the case, you'll get paid when people benefit from your huge following.
However, you should note that having a large following doesn't automatically fetch you more clients. In most cases, you must look or reach out for brands you want to work with. And to do this, you need examples of what you do.
Therefore, you might want to start creating Instagram stories that feature your favorite products or services, such as restaurants, beauty products, etc. These will at first be for free, and you can use them as a reference.
Also, note that as you do your sponsored posts or paid partnership deals, ensure you are transparent and follow Instagram's branded content guidelines. For example, always mark your post as sponsored, use hashtags, and indicate partnerships in your captions.
4. Affiliate Programs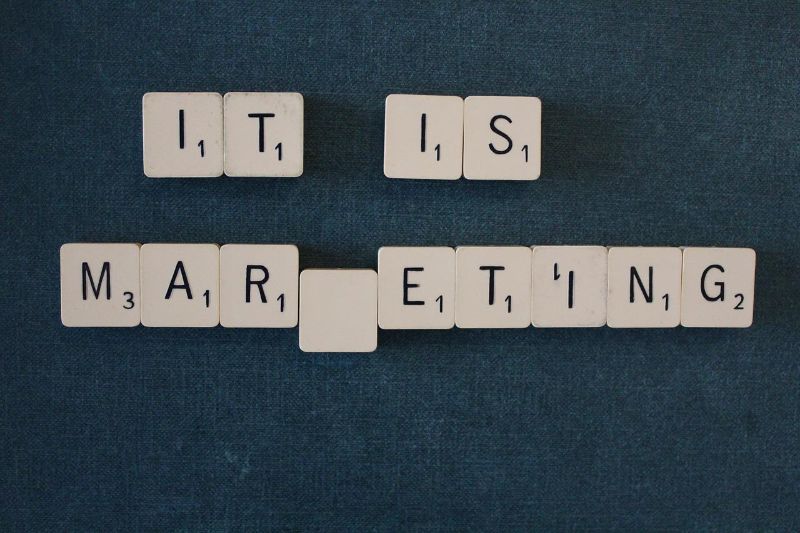 Instagram affiliate programs are in many ways similar or connected to brand partnerships. This is because it's the companies that you promote that pay you for helping them reach more customers.
The difference here is that, unlike sponsored posts, you promote affiliate links to products and services. This way, once a customer follows that link and makes a purchase, you get a commission. But, always ensure you promote products or services that align with your values.
Generally, this might be an easier way to make money on Instagram, as brands pay you for what is sold through your link. This way, more companies are willing to use this route, unlike a sponsored post that doesn't guarantee conversion.
All you need here is to choose products or services that can sell easily and grow the number of your Instagram users. That way, you ensure that more people get to see the affiliate links, which probably translates to more sales.
5. Open an Instagram Shop
Opening an Instagram shop is similar to having any other online store. The only difference is that you'll be doing everything on Instagram. For instance, instead of having a link that redirects customers to your Shopify online store, customers can buy items without exiting the Instagram app.
Instagram's online shop is easy to open and operate. In fact, its slogan, "post, tag, sell," depicts the entire process. All you need to do is to create your shop and upload clear product images, including product descriptions and the correct prices.
From here, your Instagram followers can see these products or even purchase some without exiting the app. Now, that's convenient!
Even more interesting, anyone can set up an Instagram shop. Whether you are an individual or a company, Instagram can be a great avenue for making money.
But how do you set up an Instagram shop?
Well, you first need to convert your personal Instagram account into an Instagram business account. Once that's done, link this account to your Facebook page, then create and upload your product catalog.
The next step would be to complete the account review and, lastly, ensure you turn on the shopping mode. It's as easy as that!
6. Send More Traffic to Your Website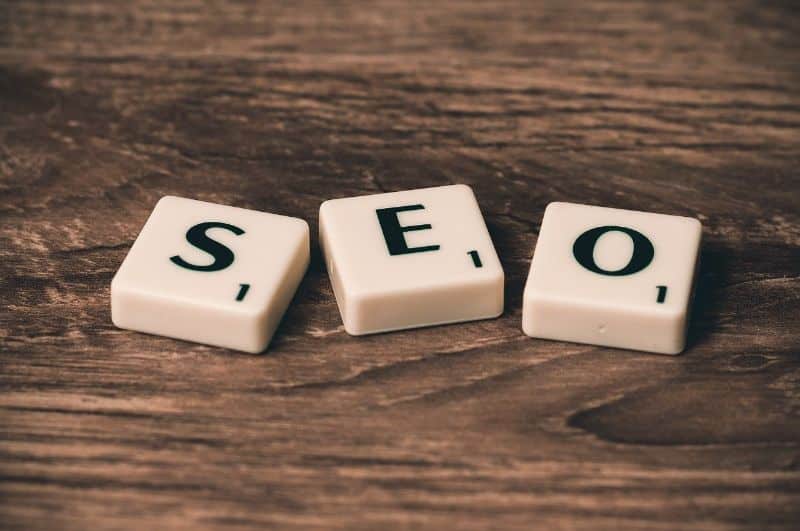 Almost every business nowadays operates online. This means they sell their products and services through their websites. And this is where Instagram can help.
With a large Instagram following, you can easily convert these followers to customers on your website. For instance, if you promote your product on Instagram, you can direct people to visit your website and make a purchase. In other words, you are converting the Instagram following to drive more traffic to your website.
According to research, around 80% of brands use Instagram to increase traffic flow to their websites and make more sales. This way, while you are not directly selling from your Instagram account, the platform helps you make more sales as people visit your website.
See related: How to Make 500 Dollars Fast: Fantastic Ways
7. Live Badges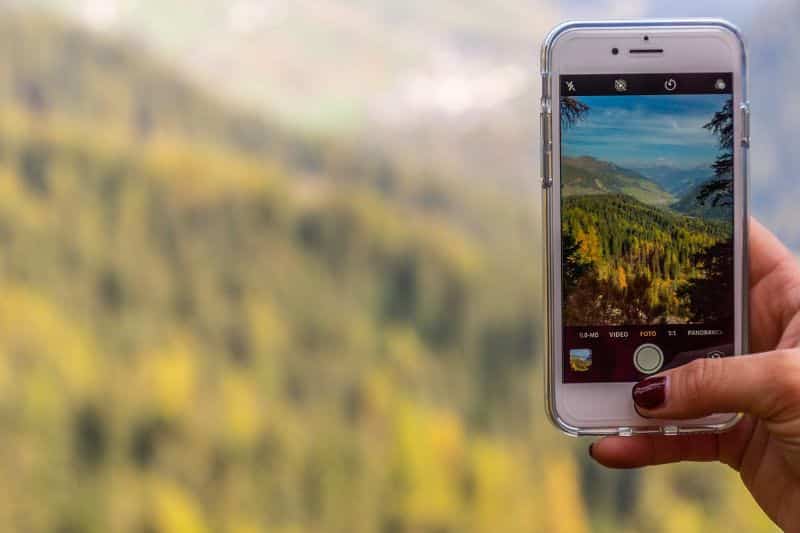 As stated earlier, Instagram has more than enough ways to make money online. And live badges are another great option.
With live badges, your followers can support you by buying badges that appear next to your name during a live broadcast. These badges cost around $0.99 to $4.99 and last up to 24 hours.
So, if you have a large following, you could potentially make a lot of money from this option. Even better, all you have to do is turn on the "Live Badges" option during your live broadcasts.
It's a way for Instagram users to support their favorite Instagram influencers and for content creators to make money.
But how do you enable this option? Pretty easy!
Simply visit your 'Profile,' tap on 'Professional Dashboard,' and enable monetization. Once the application is approved, a 'Set-Up Badges' button appears. Now, all you need is to tap on it, and you are ready to start making money through live broadcasts.
8. Try Instagram Marketing
Besides sponsored posts, affiliate programs, and selling products, you can also sell your services and make money on Instagram. And no, it's not complicated.
Generally, the world is going online at an unimaginable rate. Thus, demand for online gigs is also growing at almost the same rate.
If you have certain skills like Instagram marketing, content creation, caption writing, etc., getting individuals and brands that need these services on Instagram is pretty easy.
For instance, many people are looking for ways to improve or grow their Instagram accounts. If you have the right skills for this, companies, brands, and individuals will hire you to assist them in implementing the right marketing techniques on Instagram for a fee. For this, you can make easy money between $20 and $50 an hour.
Does it sound like something you might do? Why not try and see if you can make good money! You might also be able to make even more, up to $100, for easy tasks like writing captions.
Remember, the more customers you serve, and serve them well, the more referrals you'll get, and the more money will trickle into your account. With such skills, you can even try to get customers from other platforms like Fiverr or Upwork. These are among the most popular online job marketplaces in the market.
10. Promote your Blog or Vlog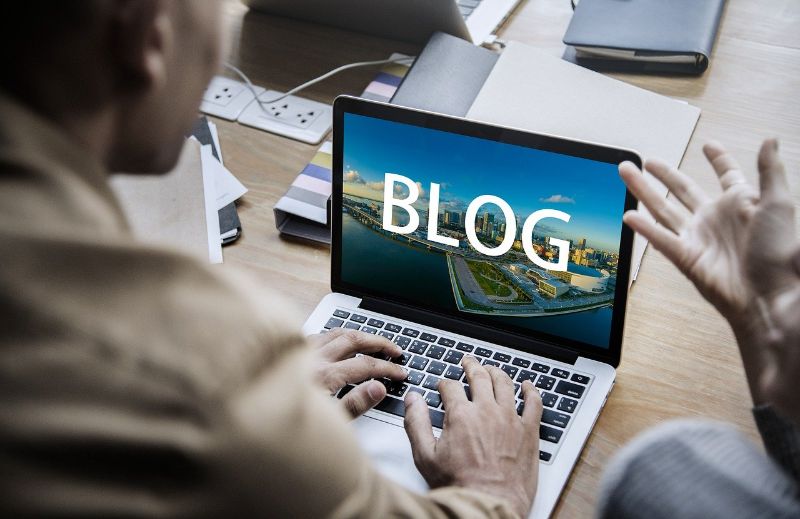 The same way you can use Instagram to drive traffic to your website, it's the same way you can promote your blog or vlog and make money.
If you have a blog or vlog, you can use Instagram to promote your content and drive traffic to your site. And, if you can get enough traffic, you could potentially generate some ad revenue from your blog or channel.
Usually, blogs and vlogs help content creators to make money via affiliate links, display ads, or selling products and services. And, if you can get enough traffic, you have a higher chance of getting those clicks on affiliate links and ads and making money.
In other words, the higher your traffic, the more money you are likely to make on that blog or vlog. Your followers will be able to follow you on YouTube or see what you offer on your blog. For example, if you post Instagram stories about food or beauty products, and you have a blog or YouTube channel of the same, your Instagram followers can get access to these products or information.
So, make good use of your Instagram bio, as that's the only place on the platform that allows you to put external links to your site or products.
See related: Top Video Monetization Platforms: Best YouTube Alternatives
11. Offer Online Courses
People are always looking for information. And that's why platforms like Udemy or Coursera have grown that much in just a short time.
In this light, if you are good in a certain subject or field, you can create a course and sell it to your audience. Luckily, it doesn't have to be a physical course. It can be an e-book, video course, or audio course.
You can also make a mini-course and post it on Instagram for free. The aim is to get enough people interested in your course so you can sell it later for a higher price.
Online courses will cost differently depending on the length or the type of the course. And you can earn from course registration or downloadable e-books, guides, or whitepapers.
The advantage of this method is that you don't need to have a lot of followers to make it work. Even with just a few hundred or thousand followers, you can still make money – especially if you target the right niche or audience.
12. Sell Photos through Instagram Feature Account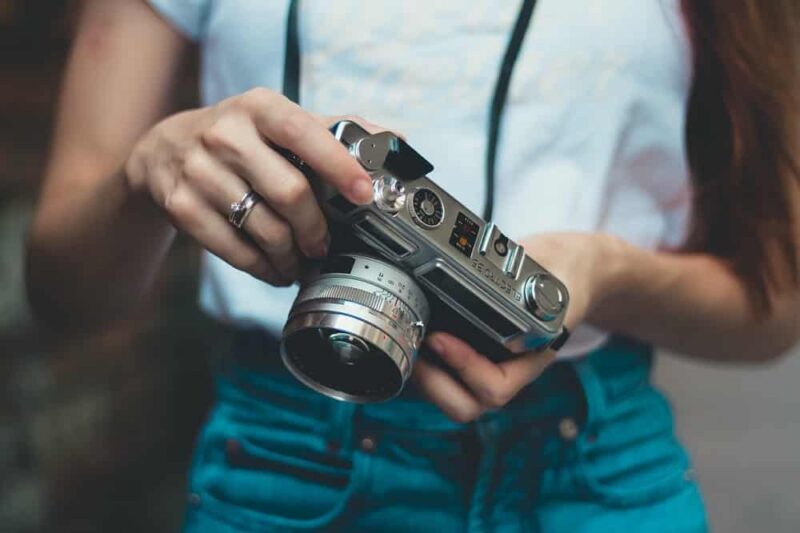 Generally, Instagram is a photo-sharing app. And the Instagram Feature Account is usually like a hub where different creators from various niches can showcase their photos.
For example, there are Feature Accounts for travel, food, fashion, etc. Any creator in that particular niche can submit their photos to be featured on the account.
Now, if you're good at taking pictures and you know which niches perform well on Instagram, you can create an account and post your photos. Once your account grows to have a large following, you can offer paid spots for interested Instagram users.
Usually, with this type of account, you can fetch up to $30 per post, which is not a bad amount at all. The more spots you sell, the more money you will earn.
Still, there are other Instagram hubs that manage follower lops, or 'like for like,' engagement groups, offering VIP memberships for up to $30 a month. So, when you are thinking of how to make money on Instagram, these hubs offer some of the most lucrative options.
13. Bonuses
Who doesn't like free money? That's what Instagram bonuses feel like. It's like you are being given a reward you didn't expect.
It's true that many people work hard to get that big following on Instagram. But, having already been paid for your effort through other money-making options, a bonus becomes so sweet.
Instagram offers creators bonuses when they hit certain milestones. For example, if you reach a certain number of live broadcasts or create a certain number of Instagram Reels, you qualify for some bonuses.
The only disadvantage with Instagram bonuses is that they are invite-only as of now. So, you have to keep your eyes open for such opportunities.
See related: How to Get Free Money Now: Best Ways
14. Monetizing your Content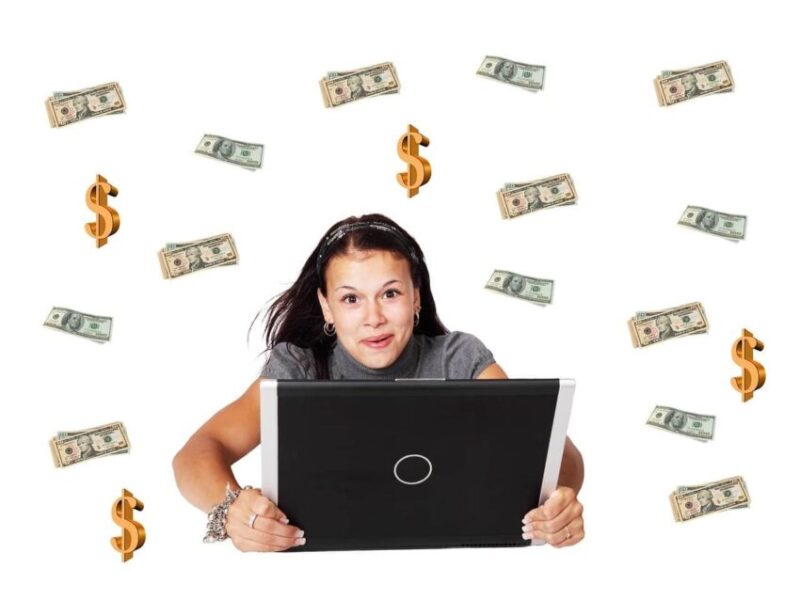 Besides sponsored posts, another excellent way of making money through your Instagram posts is in-stream video ads. Through this method, brands get a chance to promote their products or services within your video posts. They place ads about themselves within the post, and you get paid for it.
Influencers with a large following get a larger slice of this cake. This is because you are paid based on the number of people your post reaches. These views are referred to as "Monetizeable Plays" on Instagram.
Typically, you'll receive 55% of the revenue that each ad generates from views. This will be paid monthly through your bank account.
To earn through in-stream video ads, simply follow these simple steps:
Tap the "Creator" option on your account settings, then In-Stream Video Ads.
From here, tap the "Get Started" option after you've read and agreed to the platform's terms and conditions.
Finally, "Allow Monetization" on your videos and tap "Continue."
Now, you are all set to make those bucks on Instagram.
A few tips to note here include:
No plagiarised content: You must be the original creator.
You must own the rights to all the music played in your video
Videos should be at least two minutes to monetize
Polls, images, looping videos, or slideshows don't qualify for this option.
Using this method, every Instagram post you make becomes another way to make some good money on ads.
FAQ
What is the best way to make money on Instagram?
The best way to make money on Instagram depends on your niche, content, and audience.
That said, some of the most popular methods include selling products or services, becoming an affiliate, promoting sponsored posts, or creating paid partnerships with brands.
Can I really make money on Instagram?
Yes, you can make money on Instagram. There are many people who are doing it successfully.
The key is to find the right method that works for you and your audience. Once you do that, you will be on your way to earning some extra cash from your Instagram account.
How much money can I make on Instagram?
People are making good money on Instagram. But the amount depends on many factors such as your niche, content, audience, and the method you use to make money.
So, while Kylie Jenner makes $1.2 million per post, another influencer earns just a few dollars.
Related Resources