Having a YouTube channel isn't the only way to make money through video content creation. Here are other video monetization platforms that you can give a try.
Best YouTube Alternatives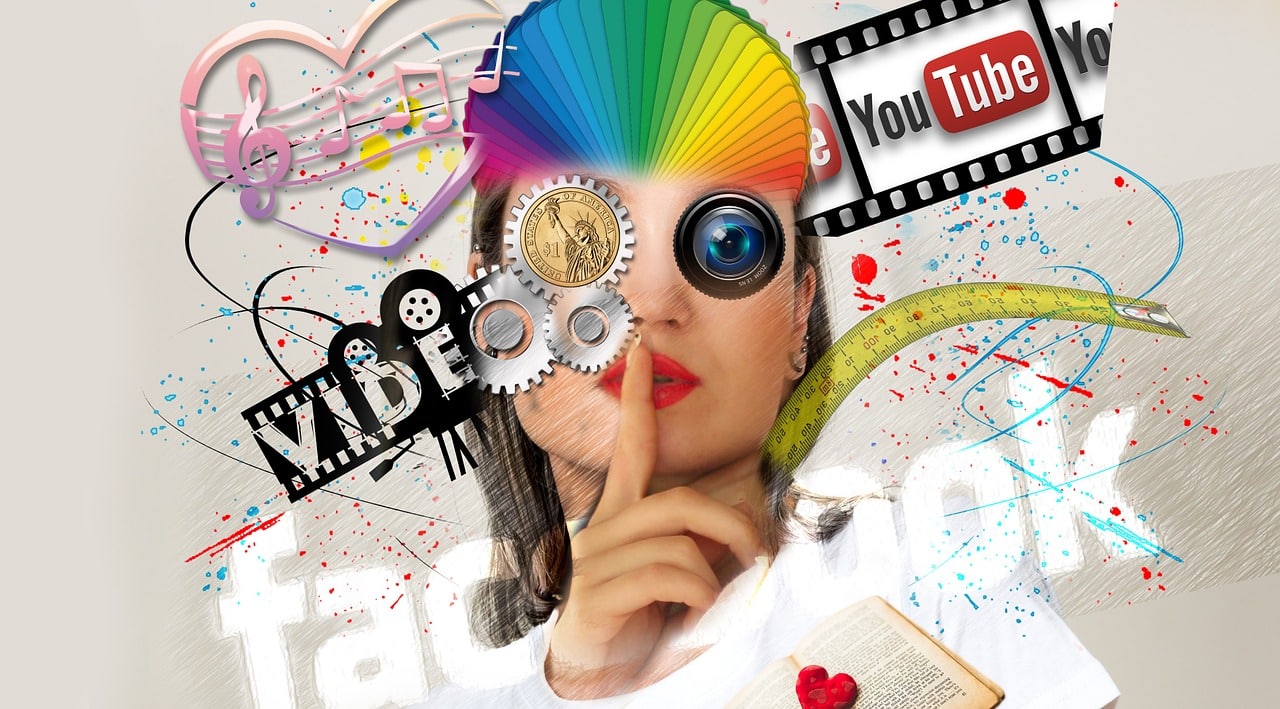 The online video industry is booming. Today, at least 86% of businesses use video to market their products and services. That means that the video business is a big thing.
In 2022, monetizing videos with only YouTube will keep you on the losing end.
We can't deny that YouTube is a great video content monetization platform. However, there are other platforms where you can make as much or more money than YouTube.
Furthermore, since YouTube is a big platform, small creators struggle to make it on the platform. YouTube has strict regulations and guidelines that make it difficult for already established creators and even new ones every year.
So if you don't want to put all your eggs in one basket, it is time to explore other YouTube alternatives to help you increase your online revenue.
In this article, I have listed some of the best YouTube monetization alternatives, how they work, and their pros and cons to help you decide on the best platform. But first, here is why you should consider other alternatives to YouTube.
See also: Youtube Automation: Best Tools
Reasons to Consider YouTube Alternatives
If you can produce videos of high quality, you should consider uploading them on another online video platform besides YouTube. Some of the reasons are to:
Diversify your Income
Video creators earn money from YouTube in various ways. However, the money isn't always sufficient, especially for those struggling to grow their YouTube audience.
Therefore, the best way to increase revenue streams is to move to Youtube alternatives. I'm not saying you quit Youtube. You can continue creating content on YouTube. But diversify your income through other platforms like Patreon or Vimeo to make additional money.
Grow Fast as a Video Creator
YouTube might not be the right platform if you want to grow fast as a content creator.
Here is why. The platform has millions of creators, and it might take a long time before you get subscribers. Their algorithm is also not friendly to new creators, which might hinder your growth.
Therefore, the best way to grow fast as a content creator is to look for other platforms that are easy to join.
For instance, you can grow pretty fast on TikTok if you create trendy videos. Going viral once can increase your follower count on Tiktok more than you can imagine.
Create Specialized Content
YouTube only allows you to create specific types of content. Since short videos do not do well on YouTube, you need to consider other platforms like TikTok. Getting a platform with all the necessary features for the type of content you want to create is essential.
YouTube Regulations
YouTube is a pioneer in video creation. Unfortunately, they have stringent regulations, and the worst thing is they keep making them stricter by day.
It is now difficult to monetize your YouTube videos if you don't meet specific rules. A slight mistake can be detrimental to your channel and can even lead to the closure of your account permanently.
If you feel that the YouTube regulations do not favour you, you should start looking for alternative ways to monetize your videos. There are numerous platforms that are not as strict as YouTube, and you can upload your videos there.
What is a Video Monetization Platform?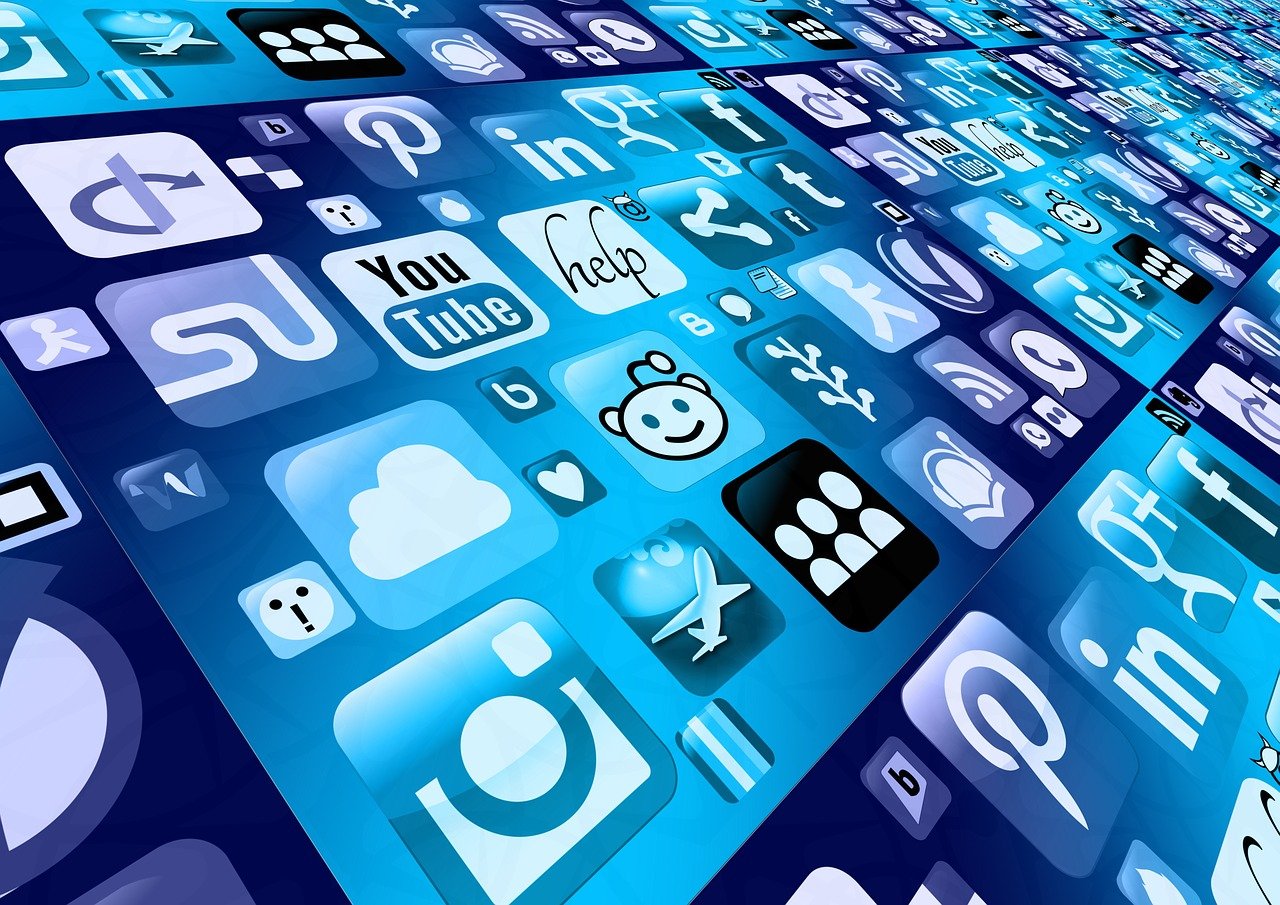 A video monetization platform is a web-based application or system that helps video publishers and content creators to monetize their videos. Using a video monetization platform, content creators can generate revenues from the ads inserted into their videos and others, such as subscription fees, merchandise sales, etc.
Video monetization platforms offer a range of features and tools that make it easy for content creators to get started and achieve their goals.
The three main monetization models include:
Advertising video-on-demand – This is a monetization model that lets video creators sell ads within the videos. Advertisers pay the creator to have their viewers who meet the ideal demographics view strategically timed ads placed within the videos. These ads can play before, in the middle, or at the end of the video.
Transactional video-on-demand – This monetization model lets viewers buy and own access to a particular video either perpetually, pay-per-view, or rent it for a limited period. This is common with platforms that create and sell courses.
Subscription video-on-demand – This model is similar to transactional, but it's a subscription service. That means viewers can subscribe weekly, monthly, quarterly, or annually. Therefore, as long as the viewer subscribes to the service, they get access to the video catalogue.
12 Best Video Monetization Platforms
There are numerous online video hosting platforms with great video monetization models to consider. Here are some of the best free and paid YouTube alternatives: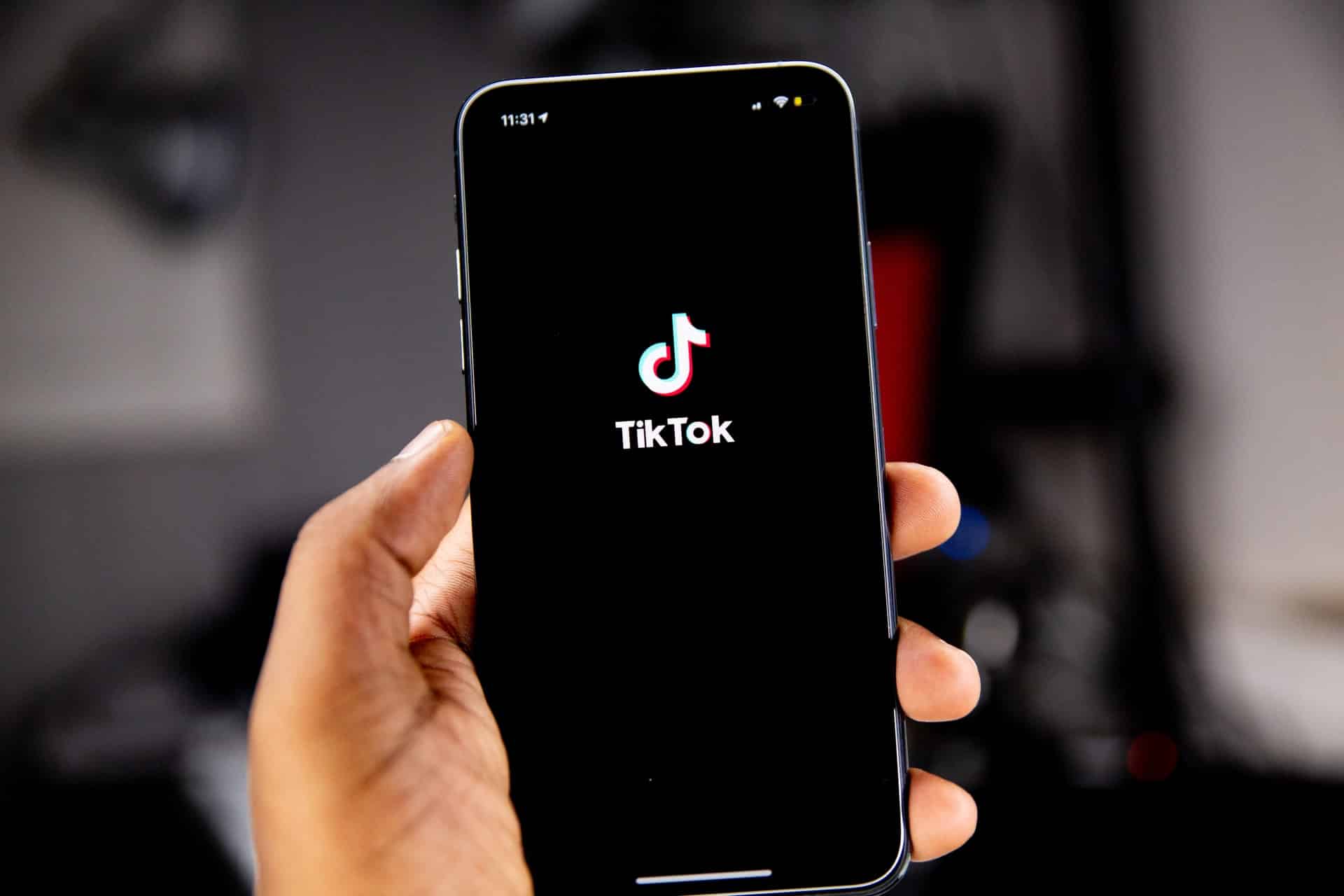 Tiktok is a popular video-sharing platform. In 2020, it launched a video monetization fund called the Tiktok Creator Fund. The fund provides a way for video creators to earn money from their videos.
Unfortunately, the fund is limited to specific countries, including the US, UK, Germany, Spain, and Italy. In addition, before joining the creator fund, you must also be at least 18 years and have 10k followers and 100,000 video views or more.
With TikTok Creator Fund, some sources state that video creators make between $0.02 and $0.04 per 1000 views. The earnings might be on the lower side, but when your follower count grow, so will your views and income.
Tiktok is one of the fastest-growing social media platforms and it keeps attracting new users. So,if you post quality videos online consistently, some are likely to go viral on TikTok compared to youtube.
On Tiktok, you can also make money through live streams. Accounts with over 1000 followers are allowed to go live. This offers Tiktok creators an opportunity to monetize video content through a live stream. For example, followers and TikTok users can send you coins and donations when you go live to support your talent or a cause.
Why Opt for TikTok?
You only need to make short videos
The rules for monetization are not very strict
Trending videos go viral faster if they are on TikTok than on other video platforms.
You can make money from gifts and donations from your followers or fans
Downsides of TikTok monetization
Some countries are still restricted from TikTok video monetization
The rate of $0.02 to $0.04 per 1000 views is low
See also: How Much Money Does Tiktok Pay for 1 Million Views
Twitch was initially known as a platform for gamers where they could make video streams. However, this has changed over the years, and you can find all sorts of videos on Twitch.
Twitch is a video monetization platform where you can earn from video uploads on almost anything you love.
Making money on Twitch requires patience since you first need to grow your audience. Fortunately, you can still make a few bucks while growing your audience.
You can get cash through other means before you start earning from Twitch Partner and Affiliate Programs. For example, it's common to get donations from twitch users. Twitch users are very supportive of video makers, and they give donations when they see your commitment and talent.
Also, you can sell merchandise to your audience to generate revenue. If you run a business, Twitch is a perfect place to promote your products.
After growing your audience, you can then join the twitch affiliate program. You need to have 500 minutes broadcasted, seven broadcast days minimum, 50 followers, and three concurrent viewers or more to join the program. Once you become an affiliate, you can start making money from monthly subscriptions from your audience, video cheers, and game sales.
Apart from the twitch affiliate program, we have the twitch partner program, but you have to apply to join.
Why Use Twitch?
It offers multiple ways to earn money.
Has different monetization levels to grow your income
It has a large community of gamers
Downsides of Twitch
A big community of gamers overshadowing other creators
It takes time to make a decent income
See also: 8 Ways to Get Paid to Play Games
Patreon is a video monetization platform where talented creators can build a community by posting exclusive content. This is an ideal platform for already established YouTube content creators who want to create premium content at a cost.
The platform stands out from the rest as it is a crowd-funding membership platform. If people like your videos, they'll pay to subscribe to your channel.
With Patreon, you have to be passionate about making videos to stand out. Unfortunately, Patreon is still a put-off to some people since asking for money is an act most frown upon.
A fun fact about Patreon is that most creators come from YouTube. For example, artists with great music videos looking for more monetization options can go to Patreon to increase their revenue.
The highest-earning person on Patreon makes around $2 million per month. So, this is one of the highest-earning video platforms.
Most creators who have made it big on the platform already have an audience elsewhere. Therefore, creating a community or an audience on another platform is essential before heading to Patreon.
And since Patreon users pay for premium content, you need to invest time in creating good quality content. Therefore, invest in creating high-quality videos before you can think of Patreon.
Why Choose Patreon?
Get paid for your talent or creativity
Build a supportive community
A perfect alternative to YouTube monetization
Disadvantages of Patreon
It might not be ideal for everyone since it needs a lot of dedication
Some creators are not comfortable asking for money
Dailymotion is one of the best YouTube alternatives and a video monetization platform available in 183 languages.
Unlike other platforms, videos that do well on Dailymotion are the viral ones or the those that encourage users to click on them. Therefore, before you start creating videos for Dailymotion, it is essential to understand psychology and what appeals to people.
If you own a website, you can make money with Dailymotion. All you have to do is embed the video on your website. Then, every time someone visits the website, they can see your video.
Another way to earn through DailyMotion is through advertisement. You can advertise a third party's products and get to earn commissions from it.
Good editing skills are needed to make money on DailyMotion. In the beginning, you can use free editing software to make money from the platform. Then move to the complex tools when you start earning decent income.
It is also advisable to post appropriate content on the platform because inappropriate content is reported and might affect your account's status.
Why Go for DailyMotion?
Has monetization features for bloggers and content owners
Available in over 183 countries
Variety of monetization methods
Cons of DailyMotion
No copyright laws, so someone might steal your videos
It is not a popular monetization platform, so the earnings might not be that high.
See also: 11 Ways to Get Paid to Watch Ads: Legit Options
If you are looking for a YouTube alternative with excellent video monetization features, Vimeo is your most suitable option.
However, unlike YouTube, Vimeo does not have ads. So you have the freedom to upload content without worrying about ad placement.
The big question is, how do Vimeo video creators make money without ad revenue? Creators make money through video-on-demand or sponsorship.
Vimeo is committed to competing with YouTube, so they have been poaching some great YouTube stars in the last few years. This is because they want to make the platform exciting and draw the attention of YouTube users to their platform.
Using video on demand, you can create videos exclusively for Vimeo Pro members. Your videos are only available to members who pay for them.
With this method, you can keep 90% of the earnings after the transaction is done. So if you have a significant and loyal following, it is possible to make a lot of money using this method.
To determine whether you can make money with Vimeo, try offering free content on YouTube. And if you discover that people are interested, you can move to Vimeo.
Once you become famous on Vimeo, you can increase your income streams. You can do sponsored videos for brands or join Patreon and make premium content for existing Vimeo users.
Why Use Vimeo?
Focus on uploading videos without worrying about ads
Make money using multiple methods
Similar features with YouTube
Not hard to gain popularity like YouTube
Downsides of Using Vimeo
You need a loyal fan base to make money since you have no ad revenue.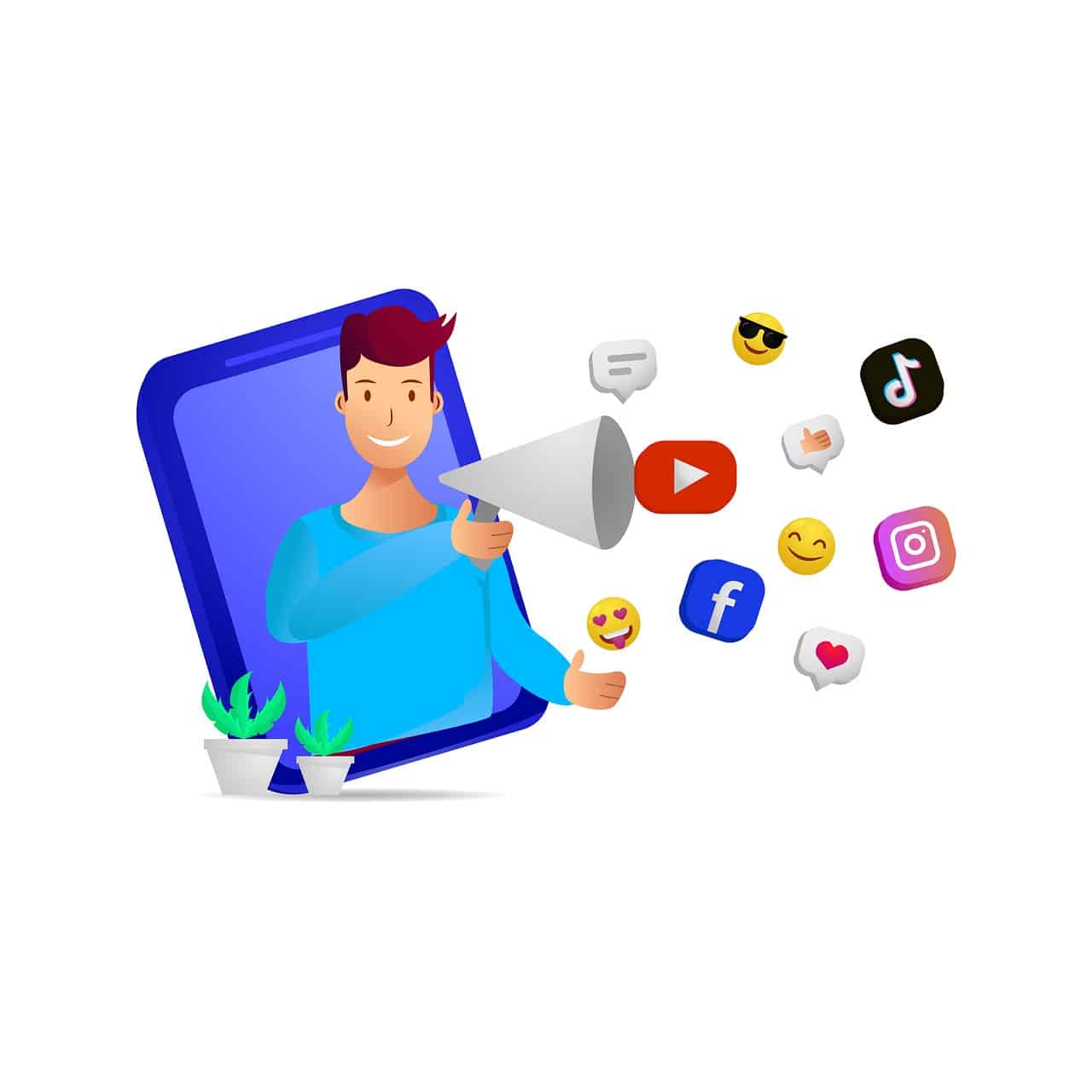 Among the best video monetization platforms is Uscreen, which currently has over 11,000 video creators. The video uploads on this platform are diverse, ranging from yoga to entertainment.
Unlike other platforms, Uscreen is robust and offers TV-grade video quality. The best thing is that you do not even need coding experience to create high-quality content.
There are numerous ways to make money on Uscreen. First, you can make money on Uscreen using a subscription model. This is the best way to get your videos out there and earn from them.
Also, using this video monetization model, you create a membership website. From the website, users can access educational videos, and you get to earn every time they watch videos. It is a great way to get your video content to the right people without worrying about social media algorithms.
The disadvantage of using Uscreen to sell video content is that you will be required to pay a subscription fee. The lowest is $99 while the highest is $ 399. You can do a free trial in case you are not sure about the service.
Why Uscreen? Advantages
Television quality of content
No social media algorithms distracting you
No coding knowledge needed
Earn from your expertise
Disadvantages of Uscreen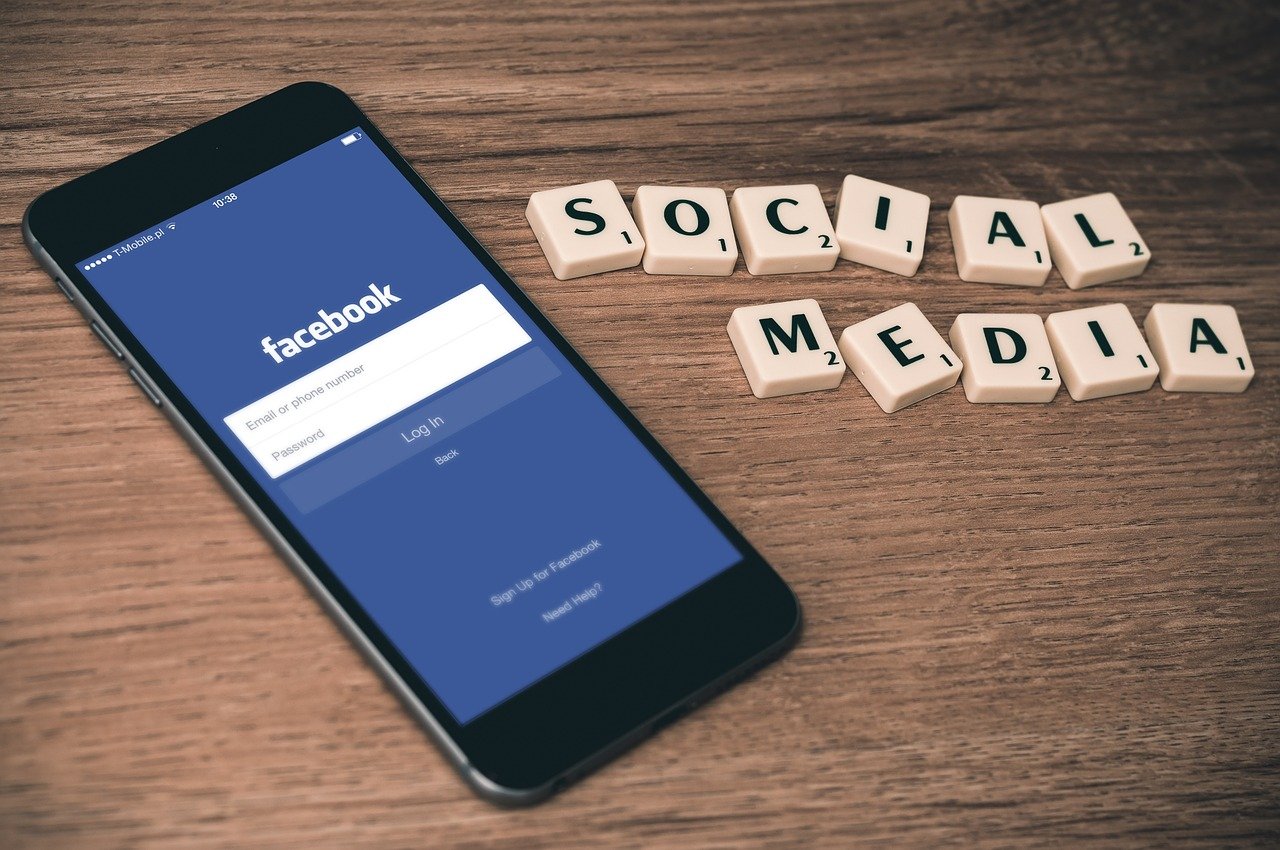 Facebook was not initially known for videos. However, in 2015 they started paying attention and prioritizing video content.
As a result, we now have many video creators uploading videos to Facebook every day. It is one of the largest social media platforms with many users and so videos get a lot of views and engagement.
Video creators make money from ads placed on their videos. Unfortunately, Facebook takes away 45% of the ad revenue. This can be demotivating for small creators. However, large video creators are making a lot of money from the platform due to its size.
Facebook is known for its amazing promotion and marketing tools. Unlike YouTube, where you have to do everything for yourself to get views, Facebook can be great for promotion.
When creating videos for Facebook, you have to make them attractive since most Facebook users are just scrolling and not looking for anything in particular. There are creators who have been very successful with Facebook videos like the Red Table Talk and 5 Minutes Crafts.
Why Use Facebook?
One of the largest social media platforms
Great marketing and promotion of videos
Earn money from ad revenue
Downsides of Facebook videos
You have to create capturing videos
Facebook takes a considerable chunk of ad revenue from your earnings.
Released in 2018, Instagram is a video and photo-based social media platform. You can use the platform to make some money by creating videos. Unlike other video platforms, you do not earn from ads or any partnership platform.
Fortunately, Instagram has different ways for you to monetize your videos. The best thing with IGTV is making long videos and even live streaming services.
With IGTV, you can do almost everything that you can do with YouTube except monetize the videos with ads. This is a good platform for video marketing and affiliate marketing.
You can promote videos and add affiliate links. Every time someone clicks on the link, you get some commission from the affiliate brands.
Also, using IGTV to do sponsored videos is another excellent earning option. For example, you can review their products and services when working with brands. And, if you have a large following, you can do live streaming and interact with your followers.
Why Use IGTV?
Easy to create videos
You can use it for affiliate marketing.
It provides video creators with a way to grow content
Disadvantages of IGTV
No way to monetize the videos using ads
See also: How to Do Instagram Blogging- 9 Tips to Success
Thinkific is one of the video monetization platforms for online education. If you want to produce educative videos and earn money, consider Thinkific.
It is advisable to be an expert in a particular field to create educative videos. The videos can be in courses or just a series of videos.
With Thinkific, you pay a monthly fee to host your videos on the platform. However, once you start making money from the courses, you can keep all the money. And, you don't have to pay a cut of the money to the platform.
Unfortunately, you cannot create a sales funnel with Thinkific. If you want to build your funnel, you'll rely on third-party applications.
Thinkific is an easy-to-use platform. Thus, creating videos and uploading them to the site is easy.
The disadvantage is that it does not have a streaming platform necessary for creators to interact with their audience.
Why Thinkific?
Ideal for online educators
Easy to use even for people with no video making skills
No sharing of revenue after paying the subscription fee
Downsides of Thinkific
No live streaming feature
No way to create a sales funnel.
Just like TikTok, Metacafe is ideal for short videos. It has a time limit of 90 seconds, so you have to be very creative when creating content with this platform.
The video quality is short and crisp so video creators can showcase their best works. Metacafe has videos ranging from reviews to wellness. No matter the type of creator you are, this is a good platform for you.
If you want to make money on this platform, choose a niche. You will need to produce content targeting specific types of users.
The money you earn will depend on how many times your video is played. For example, if your video is played 1000 times, you make £5.
Like any other content platform, you need to work hard and create an audience. Also, you need to produce high-quality content and make sure that you do it consistently.
The payout is done through PayPal once you get to £100, so you must be patient.
Why Metacafe?
Allows you to create short videos
You can create diverse videos
It has a decent payment rate compared to TikTok
Downsides of Metacafe
You have to wait for your earnings to get to £100
It is not yet a popular platform.
BridTV is known for its high-quality video content. If you are looking for a platform that will allow you to post high-quality video content, BridTV is the best.
However, you have to pay a subscription fee to use the platform. They have a free option for video creators, but it has minimal features: so you might not be able to do much with it.
With BridTV, you can upload videos and also do video streaming. And, it is easy to use to manage and monetize all your videos from one platform.
If you are a classy filmmaker looking for a platform that will appreciate your creativity and talent, you need to consider BridTV. You will meet with other professional video creators and also get a chance to learn from their videos.
Why BridTV?
High-quality video content
Ideal for classy filmmakers
Easy to use and monetize videos
Downsides of BridTV
You have to pay a subscription fee to take full advantage of the platform features.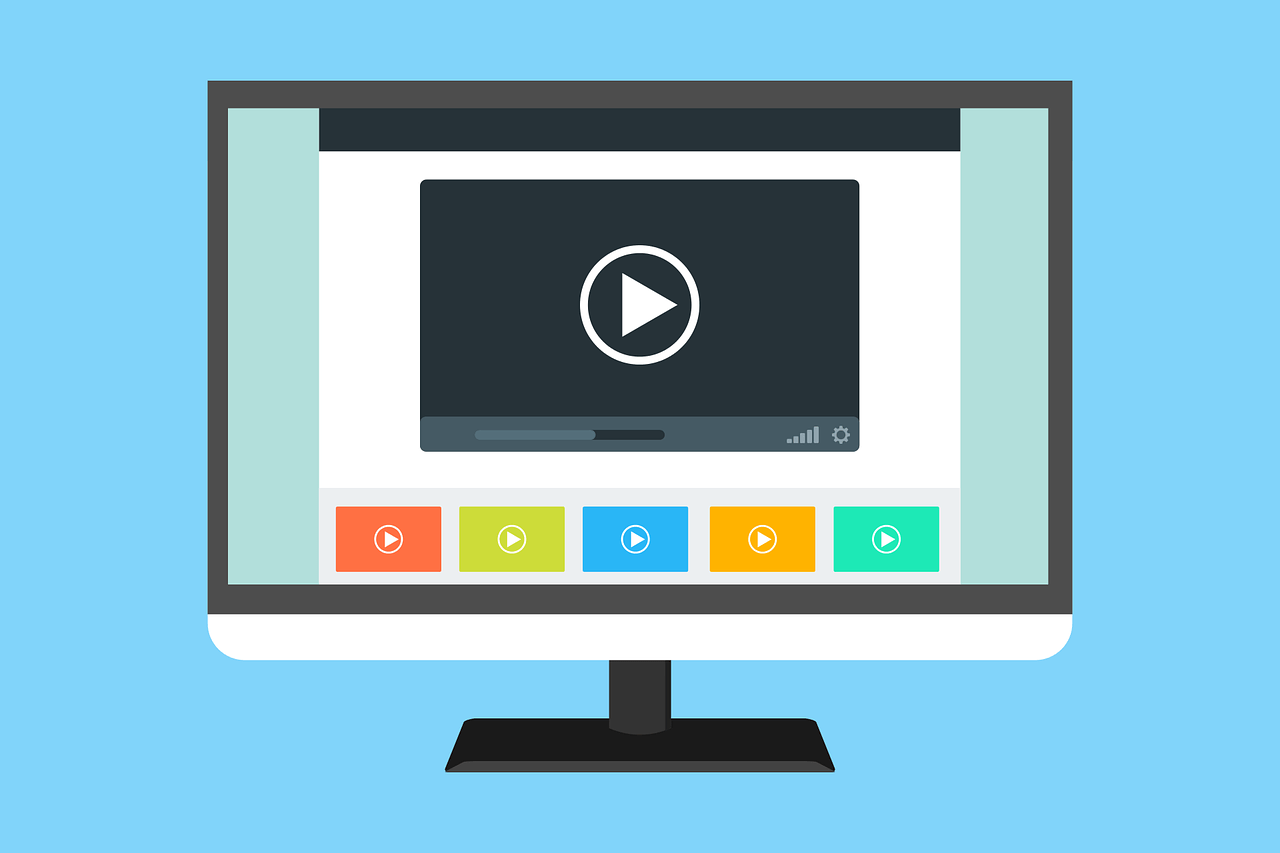 This is another great alternative to YouTube and one of the best video monetization platforms. Wistia, a video-on-demand platform, has a fantastic business model. It provides advertisements, subscriptions, and a one-off monetization model.
Wistia offers a brand experience, while YouTube provides a social experience. Furthermore, with Wistia, you can control the next content your viewers will watch.
Wistia has more advanced data analytics tools compared to YouTube. The tool offers a detailed report of how your audience consumes and interacts with your videos.
The engagement graph feature lets you see your aggregated video performance and heat maps allow you to see how individuals view the video. You can even see the email address of a particular individual and how they interacted with your videos.
Why Wistia?
It comes with a customizable video player.
It offers a page builder to help create a personalized page with the look and feel of your brand.
Provides interactive video tools to create annotation links, email gates, and calls to action.
Has advanced analytics for video performance tracking
It can be integrated with membership tools like MemberMouse
Has tools to help embed video player URLs anywhere
Downsides of Wistia
Not searchable like Youtube
It's costly if you want to create numerous videos or to use many features
Now that you have known ideal video monetization platforms and alternatives to YouTube, it's time to try those options to diversify your video creation income. The trick is to learn how to choose the right platform to upload your videos.
Before selecting a video monetization platform, decide on the type of videos you want to create. If you want to create a short video, you need a platform to support your videos.
Course creators, for example, need a platform that is specific to their course creation. Choosing the right video platform will help you succeed as a content creator and make more money.
You also need to understand that making money with videos takes time. Some successful video content creators have taken years to build their skills and gain success.
So do not give up if you do not get any results in the first few weeks or months. Instead, invest time in developing your editing and creation skills. Then, in a matter of time, you will start earning.
Related Resources
How to Make Money on YouTube: 10 Amazing Strategies
How Much Does Tiktok Pay Per View: Best Earning Options