Can I get paid to watch TikTok videos? I know you've asked yourself this question severely. And I'm here to help make this clear. If you are a TikTok fan, keep reading to see how you can turn your passion into a money-making activity.
Do you enjoy watching TikTok videos? If so, you could be getting paid to do it! There are a number of websites that will pay you to watch these videos. Also, TikTok offers various options for you to get paid to watch videos and make more money.
But how does this happen? Do you get paid to simply watch videos from other TokTokers? We'll find that out in a bit.
Generally, TikTok has become quite popular among the many social media platforms. Creators can create and upload videos on the platform and make money from it.
But now, it seems there is a way of earning money with TikTok, even without being a creator. And, that's what we want to find out how.
So, where do you start? How do you get paid to watch TikTok videos?
Top Ways to Get Paid to Watch TikTok Videos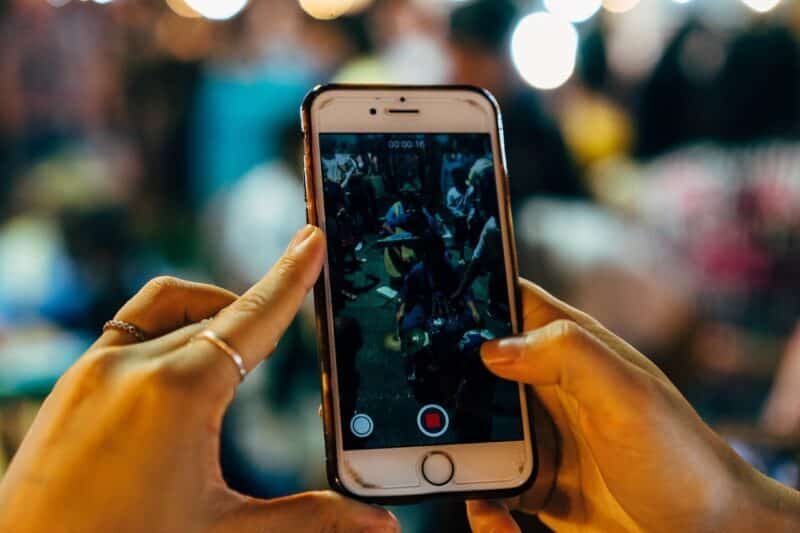 If you enjoy watching videos on TikTok, here are some easy ways to make free money from this:
1. Become a TikTok Manager
The truth is, this isn't a straightforward way of watching videos on TikTok and getting paid. However, it's one of the most lucrative ways to make money from TikTok videos.
But how does it work?
Well, you could become a TikTok Manager. In this case, you would need to find someone looking for a TikTok Manager. And the easiest way to find those interested in TikTok managers is by watching videos on the platform or through job posting sites like Upwork.
For starters, you'll need to learn and understand how the platform works and come up with strategies to help grow your client's following. You will be responsible for executing the TikTok account growth strategies, growing brand awareness, and helping your client meet their goal.
Therefore, while you are not exactly getting paid to sit down and watch TikTok videos, it starts from there.
The amount of money you make here will depend on your agreement with the client.
2. Giveaways and Contests
As you might already know, TikTok offers numerous opportunities for users to make money through contests and giveaways. But how would you know about these great opportunities without watching TikTok videos? It might be impossible.
Therefore, by doing what you love (watching videos on TikTok) and following the right TikTokers, you learn about all these. You even get a chance to join the contests, where you might win incredible gifts and even money.
These contests give away awesome gifts, including gift cards to popular stores and brands, brand products like computers and sneakers, and even Xbox game consoles. The list can go on and on.
The secret here is to watch videos and search for such opportunities through hashtags.
But, don't be naïve when doing this. Remember, the internet is full of cons and scams. You might be lured into a seemingly great deal that might end up costing you your money and time.
Therefore, always be keen to avoid those internet scams.
3. Becoming a TikTok Influencer
For you to become a well-paid influencer on TikTok, you need to have a huge following. And this will start by uploading videos that viewers love and want to keep watching.
Subsequently, you need to watch multiple videos and do thorough research to understand the type of content that's trending. Otherwise, you might keep creating and posting videos that never go viral.
TikTok influencers are earning handsomely through the creator fund and brand promotions and sponsorships. However, to reach there, you need that viral TikTok video that attracts a good following noticeable even by companies.
So, when we say that you can get paid to watch TikTok videos, it's certainly possible. And this option proves just that.
4. Virtual Assistant Job
If you are skilled in research, there are numerous opportunities for you on TikTok. Individuals and companies are looking for people who can conduct conclusive research on various issues.
For example, various TikTokers who haven't been able to make it big on the platform might want to get strategies on how to boost their following. They need research on the type of content to create or the best time to upload videos.
This means that you can easily get a job as a virtual assistant if you keep watching TikTok videos and identifying such opportunities.
More Ways to Earn Money Watching Videos on TikTok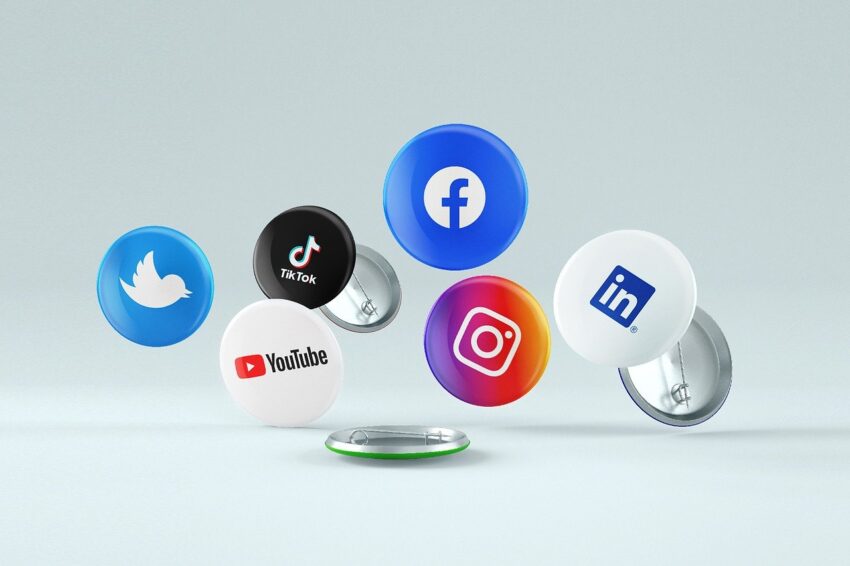 I have realized that some sites and platforms are also claiming to pay you for simply watching videos on TikTok. Now, that's even easier – only if they are legit platforms. Examples of such sites include:
1. Zynn App
Right now, there is this internet frenzy about an app paying TikTokers to watch videos. And while I've not tried it myself, various reviews seem to concur with the claim. Well, if it's a legit one, it might be one of the easiest ways to make money online.
Generally, Zynn is a new app that operates more like get-paid-to apps. For instance, it pays users to watch videos and refer friends. But, it's designed more like TikTok or Instagram.
So, how exactly do you get paid to watch TikTok videos by Zynn?
According to one Zynn user, Zynn is a real and legit app. It allows you to make some cash by creating videos, watching videos, referring friends, and more.
This means that like TikTok, you can upload videos and make money from the platform. But, it goes beyond the uploads to paying you to even watch the videos. Now, that's awesome.
If you don't want the hassle of making videos but still want to make easy money, Zynn seems like an excellent idea.
2. Million Formula
This is another new app that promises money when you watch TikTok videos. And, if you can't spend a day without watching several videos on TikTok, you might as well try to make money while at it.
Million Formula pay TikTok users for every they watch. Seems impossible, right? But it's quite possible.
Therefore, in addition to the money you make through your videos, you can also get paid to watch videos on TikTok. So how does this work? It's pretty simple!
First, Million Formula acts more like a TikTok manager. Its main job is to get more views for interested TikTokers and grow their following. And to do this, they need you to watch videos from these TikTokers.
It all starts with TikTok content creators searching for a way to increase views on their short videos. They pay Million Formula to get this done. And since Million Formula doesn't have automatically generated views, it pays you to watch the videos.
It's that simple and straightforward. In essence, you get paid to have fun and do what you love.
The best thing about this platform is that it doesn't request any money for you to start earning. It's a free app to register, and within no time, you are ready to make some easy money. Although, you'll have to meet their "successful view" criteria.
Simply register an account with Million Formula by filling in your details on the registration page and start earning money.
See related: How to Earn Money on Facebook $500 Every Day: 5 Proven Ways
Main Ways of Making Money On TikTok
For the longest time, TikTokers were not getting paid for their video uploads. Unlike other video platforms like YouTube, which have always paid content creators for each view made on a video, TikTok didn't.
However, all this has changed and people are making millions of dollars uploading videos on TikTok. And, you have several money-making opportunities, including:
1. Being an Influencer
If you can make videos that attract a huge following, then you are certain of making good money on TikTok. Companies and brands are looking for you to make use of your audience.
Generally, a large audience means a possible customer base for companies and brands. And for this reason, they pay you to post their ads during your videos or to promote their brand.
Influencers also have the opportunity of becoming brand ambassadors for various brands, which can be quite lucrative. So, all you need to do is ensure that people love your videos, grow your following, and get ready to make money as an influencer.
2. Make Money through the Creator Fund
This is one of the most common ways to make money from TikTok. The Creator Fund is a system that allows eligible creators to make money from their videos.
To be eligible, you need to have at least 10,000 followers. Also, you need to be 18 years or more to qualify for the fund.
Once you become eligible, you will need to enable monetization on your account. And after that, you will start making money from your videos.
The amount of money you make will depend on a number of factors such as video views, engagement, and the number of followers you have. But, generally, every 1000 views pay around 4 cents.
Payment is through PayPal or a bank account based on your country of residence.
3. Selling Merchandise
With a large following on TikTok, you can sell your own merchandise and make money.
However, you will need to come up with creative ideas for products that your fans would love. Some of the common merch items include T-shirts, mugs, and phone cases, among others. You could also create digital products like eBooks or online courses.
The best way to sell your merch is through a website or an online store like Shopify or other platforms like Etsy.
The amount of money you make will depend on the price of your product and the number of sales you make.
4. Affiliate Marketing
This is one of the most common ways people make money online. And, you can also do it through TikTok.
For affiliate marketing, you first need to find products that you love and believe in. After that, you need to sign up for an affiliate program with the company selling the product.
Once you have signed up, you will be given a special link to promote the given product. When someone clicks on the link and makes a purchase, you receive a certain commission.
The amount of money you make will depend on the product's price and the commission rate.
5. Gifts and Donations
While it's against the platform's policy to ask for gifts from followers, they can still give gifts if they will. This is common, especially in live streaming, where TikTok users gift their favorite influencers with various gifts.
However, the followers must first purchase coins that they can use to buy virtual gifts. The influencer will then receive the coins, which they can convert to cash.
If you have great content, it will be easier for your followers to gift you with such coins, as they enjoy your videos. So, the burden rests on you to make every video you post fun to watch.
Related Resources