In search of something flexible to earn you good money? Here's a list of 18 of the best online jobs to help you earn from home.

With a computer and stable internet connection, making money online is incredibly easy.
Seriously, remote work has never been more accepted by both employers and employees.
And who wouldn't love to have the freedom to work remotely from any location?
Imagine working from the comfort of your favorite seat at home, a home office you got to decorate the way you wanted, or never missing a family engagement again because of your flexible schedule.
It's all possible with the increased use of the internet for money-making opportunities. You can now work easily from any location around the world and make money.
Lots of online sites offer excellent opportunities for you to make money.
But, there are also some scams out there. You've got to be able to identify the legit opportunities and weed out the con.
If you are interested in online jobs, whether part-time or full-time, this article will recommend the right job for you.
And if you're just ready to get started with making more money, just click here for my free 5-day course to teach you how to take everything in the article and apply it for max profit.
What Are Online Jobs?
Online jobs offer you the flexibility of working remotely either from home (or anywhere with a good internet connection, really). With an online job, there's no need to report to an office daily.
Over the last few years, the amount of people and companies that have embraced online jobs has skyrocketed. Being a remote worker and freelancer is just as normal as being a traditional employee nowadays.
Numerous platforms have also sprung up to connect the increasing number of online job seekers with employers.
This provides an easy way for clients to identify job seekers and hire them.
The best thing about online jobs is they come in every shape and size. You can find big and small jobs in just about every field:
Customer service
Computer programming
Writing
Billing
Design
Bookkeeping
Education
Journalism
You. Get. The. Idea…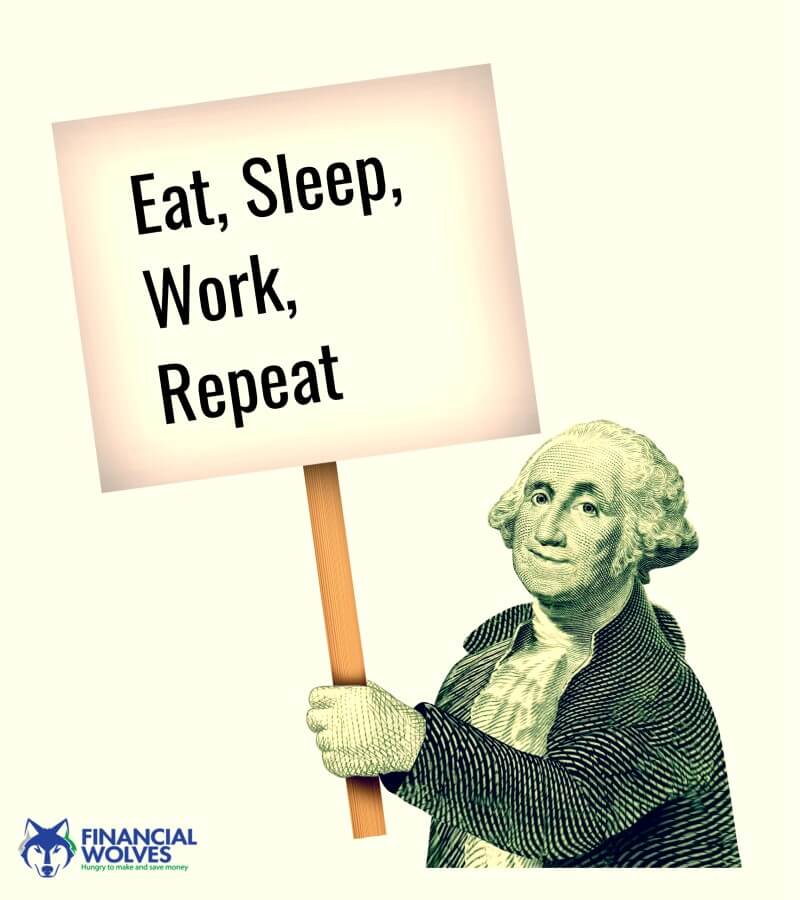 Where to Find Online Jobs
Honestly, the best online jobs are usually the ones you create on your own. You end up owning all of the workflow and income, which is pretty sweet if you ask me.
That said, you can dip your toes into the online job game by using various job boards.
Job boards are widely used and trusted and makes going into remote work pretty simple.
I like to break online job opportunities into a few different buckets:
Working remotely for a company.
Freelancing opportunities like consulting, design work, or being a virtual assistant.
Online ventures that translate into jobs like blogging, building software, running an online eCommerce store.
These are the online job opportunities that you can figure out what's best for you.
Let's get into the more routine route like looking for a specific job posting related to online jobs.
Where to Find Remote Work for a Company
You and I have known that remote work is awesome for a long time. And luckily, more and more companies are realizing that, too. And shifting to a remote-based work environment.
While we get to be completely location independent and enjoy flexibility, companies can reap some serious benefits as well.
It's usually cheaper for a business to go remote and their employees are way more productive.
To find these remote-jobs, just use a platform like Indeed or LinkedIn.
Ensure the job posting says virtual, work from home, or remote based work. Otherwise, you might be in for a surprise of landing a non-online job.
Where to Find Freelance Online Jobs
With the rise of the gig economy, freelancing jobs are in high supply…and high demand.
And if freelancing seems confusing to you, just think of it as selling your skills as a service.
Below, you'll find a list of different platforms that connect you with companies or brands. These websites link you with prospective clients that need your skill and are posting about it as an online job.
You can literally tap into a network of millions of people instantly to start your work online with platforms like:
With these freelancing sites, you'll likely need to create a job posting (example: I want to be hired) on your own or send proposals to current listings.
How to Make Money from Home (Steps to Finding an Online Job)
So, if you wondering how to make money from home, you might be looking for a step-by-step guide. Right now, it is not exactly a secret that many people are going through tough times.
On the other hand, even during uncertain financial times, it is still possible for you to start earning money online thanks to the magic of the internet and its work from home jobs.
At the same time, understand that freelancing online is going to require a significant amount of hard work. Just because you get to work from home doesn't necessarily mean that you get to sit back and relax.
There is no magic bullet if you are looking for a way to make money from home.
If you are ready to work online from home and get paid while generating a second stream of income, take a look at a few of the steps below.
Step 1: Locate Your First Client to Earn Money Online from Home
Even though you are going to use the internet to make money from home, you still need to figure out where your clients are located. This does not necessarily mean that you have to find them geographically.
Instead, you need to define your target market. Some of the questions you need to answer include:
Who is my first client going to be? How old are they, what did they do, and what are they interested in?
If my client is looking for a specific product or service that can help them address their needs, where do they go?
If they are actively looking for solutions to their problems, what sites do they use?
How can I connect with my potential client using these services?
To use classic marketing terms, this is called defining your target market. This is an essential first step that a lot of people overlook if they are wondering how to make money from home.
Once you have to find your target market, it is time to visit those platforms for online opportunities. For example, you might want to take advantage of Yelp to grow your business. You might also want to start a profile on Google My Business.
Remember to take advantage of websites for internet jobs in certain industries.
This might include online job and freelance platforms such as:
Once you have located your first client, you are ready to get started.
Step 2: Make a Pitch To Your Client
Once you have set up your profiles and located your first client, the next step is to make an offer. Remember that your pitch has to be tailored to meet the needs of your client. Therefore, you want to stress the benefits they are going to enjoy if they decide to work with you.
You also do not want to share too much information or the client may feel that he or she can simply do it on his or her own. Some of the information that you will want to include in your pitch include:
Make an introduction that shows that you and the client have some common ground. Let the client know how you found him or her.
Make an offer to your client. What are you going to do for your client? Why are you the right person to meet the needs of your client?
Walk the client through the benefits that he or she will enjoy if he or she works with you. Are you going to generate more revenue for the client? Are you going to take care of a significant problem?
Convince the client to agree to a small agreement so that you can chase a larger agreement later. This might be a trial offer that could balloon into a much larger relationship if the client likes his or her first result.
Provide a call to action. Let the client know exactly what you want him or her to do.
As you generate more clients, you'll get better at providing these pitches.
That way, you can increase your conversion rate as you figure out how to make money from home.
Step 3: Figure Out What To Charge
Finally, you also have to figure out how much you are going to charge. This is a huge issue that a lot of people do not know how to address when they are first getting started.
Ultimately, there is not an exact formula that you need to use if you are trying to figure out how much to charge. Therefore, start by thinking about your pricing model.
Some of the options include:
Charge by the Hour: If you have ever had a job that paid by the hour, you know what this is like. This provides a lot of benefits for the client because they can simply stop paying you if they are unsatisfied with your work. This also benefits you because you can figure out what you should be charging based on what the going rate in the industry is.
Charge by the Project: Or, if the client doesn't want to pay you by the hour, you can also get paid per project. With this format, you and the client will agree to a fee for the entire project upfront. The drawback for you is that if a project ends up taking a long time, you don't end up getting paid more just because you worked more hours.
Once you have a fee agreement in place, you can get started, meet the needs of your client, and grow your business while making money from home through online job opportunities!
Best Online Jobs to Earn Money from Home (Or Anywhere)
Now let's get into the good stuff. Keep scrolling to find the top online jobs you can do from home or anywhere in the world.
These online jobs are great money-making opportunities to help you reach your income goals.
Blogging
Blogging is my absolute favorite way to make money online.
It's one of those online opportunities where your ability to bring in cash is limitless. And that cash can be both passive and active.
You can literally change your financial story with a blog. I know I did!
I've been blogging since 2017 and have made hundreds of thousands of dollars. No joke.
Aside from the money itself, the thing I love about blogging is the multiple ways for you to make the money.
Here are just a few:
I've got to be honest though…blogging isn't for everyone. It is a long-game and you won't necessarily start making money off the bat.
While it can change your life and bring you incredible side hustle money, it equally requires hard work, patience, and input to make it work.
But back to the good stuff…
Blogging doesn't require much startup capital. It's easy to start a blog, and with just $3.95/month using Bluehost, you can have a website up and running.
Yes, you read that right. For less than $4 buck a month, you have a host for your site and a website template.
Psst: Not familiar with blogging? Take a look at my post on the blogging tools I use to increase my website's income to get the best tools for the job.
Before you start blogging, research and identify the best niches. Seriously…do this!
The biggest mistake I see people making with blogging is to name their site something silly and pick a niche that limits their income potential.
Don't be like that.
Use these untapped niches to pick a niche and blog subject that generate significant traffic. Then come up with a blog name and learn how to build your brand.
It's pretty straightforward to start your blog with Bluehost.
Here's a step-by-step tutorial. It shows how easy it is to start. You'll be up and running in less than 15 minutes.
Already have a blog?
Learn how to grow it with my free course where I show you the exact ways I grew my email list by 550% and build an audience that actually wanted to read my blog posts…resulting in more money!
Answer questions for money with online surveys
Now let's talk about something on the other side of the online income spectrum.
While blogging takes a lot of work and can make you even more money… Online surveys offer a pretty easy way to earn some passive income.
If you are just searching for something relatively easy to earn you a bit of extra cash, then online surveys are perfect for you.
Our top pick is Survey Junkie as they are the most credible and offer the most volume of surveys to answer questions.
Here's how it works:
Various online survey sites pay you to participate in multiple surveys and other simple tasks.
For example, some will pay you to undertake simple surveys, while others will pay you to play games or even watch TV.
Some offer cash payouts while many will offer reward points that you can redeem as gift cards or cash.
And although there are fake sites there are also tons of genuine ones.
There are even some awesome sites like InboxDollars and Swagbucks that give you a bonus simply for signing up.
My favorite online survey sites to get paid by answering questions are:
Top Survey Options to Earn
Virtual Assistant
Gone are the days of going into the office as a secretary, answering phones, and making coffee for your boss.
Now you can work much more efficiently as someone's assistant (and get paid more, too) right from home.
Becoming a virtual assistant is an excellent online opportunity to earn good money. And jobs are in high supply!
Seriously, I know lots of people that got their remote work start as a virtual assistant.
With the increasing number of businesses operating online, either fully or partially, virtual assistant opportunities just keep growing.
Companies hire VAs to help handle their administrative tasks and keep the company organized.
As a virtual assistant, you can work remotely from anywhere.
And what's best about this kind of online job is you can take on multiple clients to increase your earnings.
What you should offer as a virtual assistant may differ from industry to industry, but the most common tasks include:
Creating content
Composing or responding to customers' emails
Creating and distributing business documents
Responding to business inquiries and media
If you think that being a virtual assistant is your thing, you can find these online opportunities on platforms such as FlexJobs and SolidGigs.
The pay per hour in this area also varies, with most companies paying an average of $15 to $75 an hour.
This pay will mostly depend on your assigned tasks and experience.
This position is an example of one of those easy online jobs that you can land no matter your skillset.
In addition, a VA position makes for a great side online job as you can pair it with your full-time job.
Translator
Fluent in at least two languages? Then this job is for you!
Based on a report by the BLS (Bureau of Labor Statistics), most people who do translation jobs work remotely in the comfort of their offices or homes.
This type of job has very minimal requirements in comparison to many other online jobs…which means you can easily become a translator and make some money online.
You might need a bachelor's degree, but the essential thing really is more about the command of and fluency in several languages.
Being a translator is one of the best work-from-home jobs you will find online, and you can search for such jobs on platforms like FlexJobs or SolidGigs.
Translation jobs will always be in demand. They are not going anywhere.
They also pay pretty well as knowing multiple languages is a high-income skill that people value.
Freelance Writer
There are endless writing gigs out there for the taking. And if you're decent at writing, freelance writing can be a great gig for you.
All the major platforms will have a crazy amount of writing jobs that will earn you different types of money.
Whether you need a full-time writing job or a part-time one, you're going to find plenty of job opportunities.
Seriously.
With so many blogs and websites constantly looking for new content, writing gigs aren't drying up any time soon. And if you're good at it, you can easily get long term clients.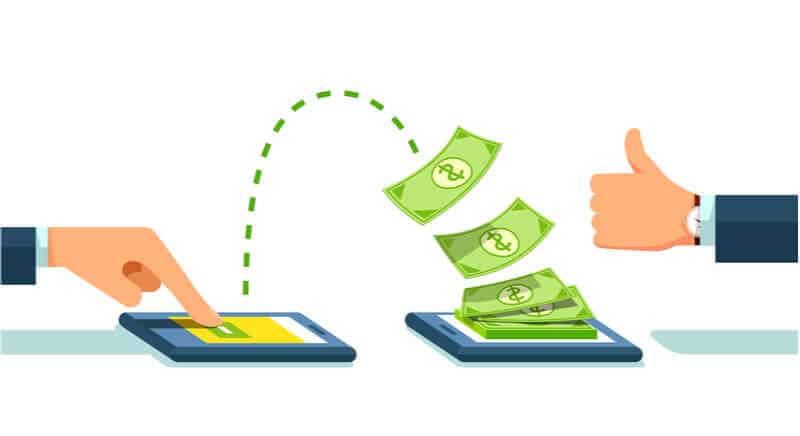 HERE'S YOUR SIGN:
If you've been racking your brain for how the heck to start an online career from home, writing is one of the easiest ways to start.
Just come with your internet connection and begin to enjoy working remotely from anywhere, my friend.
The best aspect of this kind of online jobs is that you don't need much experience to start. There are many entry-level opportunities for newbies.
All you need is to write up a few samples of your work to help you apply for jobs.
And as a freelance writer, you can write about almost any subject. This means that you only need to look for jobs in areas you know well and are interested in.
I love the flexibility of writing as an online job.
Here are a few reasons why:
You can do it as a side hustle.
Your freelance writing career can be paired with a blog.
It's an easy online job that nearly anyone can do.
See Related: 20 Best Gig Apps to Earn
Online Journalist
This is one of those work-at-home jobs that can be fun and rewarding. Blogs, newspapers, and magazines are always on the lookout for good writers.
So if you're a talented writer or journalist, chances are you'll find a job quickly.
The scope of being an online journalist:
Researching for big stories
Contributing written sections to be included in larger pieces
Writing stories
Interviewing people
Online journalism is one of the fastest-paced online gigs economy jobs.
Social Media Manager
Yes, you can actually get paid to be on Facebook and Instagram all day!
Companies, brands, and influencers are all looking for people to manage their social media presence and engage with their audience.
Tasks include the following:
Writing up and publishing posts
Replying to comments and DMs
Tracking engagement
Staying up to date on the latest social media trends and implementing for your client
You might also be required to manage your client's advertising accounts.
(Don't worry: If you don't know anything about social media ads, you can take a course on ads and add it to your resume as a bonus!)
The demand for social media managers keeps growing as more businesses recognize the impact that social media has on the growth of their businesses.
And the best news yet?
PayScale puts the average earnings of social media managers at $49,841 per year. This is a good amount that you can easily earn remotely. And is well-earned money for your time.
See Related: Best Weekend Jobs to Consider
Transcriptionist
If you can listen and type pretty fast, transcription is a great way to make money online.
Various sites, like Gotranscript and Rev.com, are incredible platforms where you can find these opportunities.
Just join one or all of these platforms to start earning.
In most cases, the amount you earn depends on how many audio files you can transcribe. This means that the faster and more accurate you are in transcribing, the more money you'll make.
As a transcriptionist, you also have the freedom to work during the hours that are most convenient for you.
You pick files to transcribe when you have the time for them. This area has numerous job opportunities as you can transcribe virtually anything, including:
Podcasts
Court proceedings
Business meetings
Medical conversations
With transcription, you can earn an average of around $32,803 per year.
Transcription jobs are among the best freelance jobs that require minimum qualifications.
See Related: Best Part-Time Jobs to Consider
Data Entry
Remote data entry can make you some decent money. It's pretty routine, mundane work as a side hustle, but it does the job.
Multiple companies, especially travel-related and insurance firms, hire remote workers to handle their online data entry and customer service.
If you are looking for some work-from-home jobs, then online data entry can be that ideal work for you.
You can find these job opportunities on various companies' websites or platforms like FlexJobs.
Proofreader
Are you one of those people that can't help but notice grammar mistakes and typos? Well, it's finally going to pay off for you!
Make money as a proofreader!
To be great at this, I highly recommend you take a proofreading course.
Proofreading is needed in just about every field:
business-related writing,
health medical information
courtroom transcripts.
The better you get at it, the more money you can make. You can actually earn enough money to quit your regular job!
On average, a proofreader in the US can make around $51,727 annually.
You can also supplement this amount by creating your own proofreading courses and selling them online to make more money.
On platforms like Fiverr, many freelance proofreaders ask for a minimum of $10 per 1000 words, which is also not bad pay.
Consulting
This job fits people with extensive experience and knowledge in a particular field. If you know you are good in a particular area or field, you can decide to share this knowledge online for a specific fee.
For example, you can offer consultancy services to small business owners regarding law or accounting.
If you're a doctor, you can easily earn from giving consultancy services to patients online. Consultancy can be in any field, provided you have in-depth knowledge in that field.
Don't just sit there with that knowledge locked up in your head. Many people require the same information and would compensate very well for the same.
You can also create online courses on your knowledge through platforms like Udemy and make some money.
Consulting is the method I used to earn over $10,000 in freelance income.
Most people believe that consulting needs to be in-person. I disagree.
It makes for a great job you can do online as you can lower the cost (no travel and no office), work at whatever time suits your client best, and screen sharing apps eliminate redundancy.
I talk about it at length in my free side hustle email course. Check it out if you're interested in learning more about consulting.
Amazon Online Jobs
Amazon is more than just delivery drivers and warehouses. This retail giant also offers online jobs through its MTurk (Amazon Mechanical Turk) program.
This is usually a crowdsourcing marketplace where both businesses and individuals can outsource jobs to a giant workforce who complete the tasks remotely.
These tasks include things like:
Conducting research and data validation
Survey participation
Content moderation
The MTurk platform allows companies to make use of the collective intelligence, insights, and skills from an enormous global workforce.
With MTurk, you can make as much as $100 in a day, depending on how many tasks you can handle. See these sites that are similar to Amazon MTurk.
Graphic Designer
The internet is a mostly visual experience. And as businesses realize they can use images to grow their brands and get better engagement, opportunities for graphic designers has increased as well.
If you're good at graphic design, you can make good money from it.
Small and large businesses are in constant search for people to design things like:
Visual ads
Logos
Websites
The average earnings for a graphic designer can range from $45,000 per year going up. To get clients, you can visit sites such as Fiverr or FlexJobs and apply.
You can also build a website (see above!) to showcase your work and talent for clients.
Depending on how much experience you have, you can earn between $25 and $300 per hour on some of these platforms.
You can also charge per project for long-term clients to maximize your ROI.
Testing Websites & Apps
Have you ever been on a website or tried to use an app that was just impossible? Like you just couldn't figure out how the heck to do what you wanted it to do?
Chances are whoever owned that app/website created it without thinking of the "user experience." And chances are if they want to stay in business, they'll need someone to test out their experience and give feedback.
Tons of different companies are looking for genuine feedback about the "user experience" of their apps and websites. And many are willing to pay you for that feedback.
If you have spare time, you can easily make some extra money by testing out websites and apps.
A company like UserFeel will pay you $10 for every test, which will usually take between 15 and 20 minutes.
User Testing, on the other hand, will pay as much as $60 for each test. You can even make money building websites along the way as you learn more for every test.
Create Online Courses
If you've got a good bit of knowledge on a subject, you should consider creating and selling an online course. Even if you don't think you'd be a good teacher, online courses are a great way to make you good money…and a teacher's certificate is not a requirement.
While others learn from your experience, you can earn. (that's supposed to be a clever rhyme, fyi.)
There are plenty of platforms to help make this all simple and possible. Udemy and Coursera allow you to create your online course(s) and earn every time someone purchases the course.
These are also great places to start since they already have traffic to them.
Read: students wanting to learn AND willing to pay are going to those sites! That's why I suggest them.
If you want to start making money from selling a course without spending years building an Instagram following, you've got to check out Udemy and Coursera.
Think about something people are always asking you about.
Are you the IT guy for your family?
Do you like to garden and know how to set it all up from scratch?
Are you really good at creating and sticking to a budget?
All of these can make for great online courses on Udemy or Coursera.
Just click one of the links and start searching for courses you think you might create. This means there is a market for it and you should throw your hat into the ring, too.
See Related: 32 Best Passive Income Ideas
Voiceover Artist
Now this online job is fun and exciting. And I know you can earn some easy money.
If you've ever wanted to try voiceover work, there's never been a better time! (And you'd be really good at it if you love reading and talking…which is a lot of people, no?)
Being a voiceover artist involves reading through a script and giving the script life through your voice.
The demand for voiceover artists is incredibly high in the marketing field. And it's only growing.
You can easily earn as much as $20 per hour for just using your voice to record things like:
Audiobooks
Adverts
Films
Videos
If you want to check out some of these opportunities, you can visit some popular sites like SolidGigs. This is an excellent starting point to help you gain experience.
See Related: Make Money without a Website
Open an eCommerce Store
The internet has made just about everything possible. This includes making you a store owner!
Opening an eCommerce store involves buying and selling items online, which as you can guess can be a great money maker.
Now the best thing about eCommerce (especially vs a traditional storefront) is you don't actually need a physical store…or even the physical products you sell!
You can simply act as a middle man between the manufacturer and the client.
The client pays for the product, and then the manufacturer sends the product to the client. Your job is simply to have an online shop!
And just when you thought it couldn't get any easier…
Use a service like FBA (Fulfillment By Amazon) to help with your storage needs, packaging, as well as shipping.
This service takes the burden off your shoulders and enables you to concentrate on other crucial issues in your business.
See Related: 36 Apps to Make Extra Money
Become a Virtual Recruiter
Speaking of a middle man, a virtual recruiter helps bring together workers and employers.
There is always someone searching for a job, and there is always someone looking to hire someone.
And you can easily bridge the gap between the two… and make money from it.
A virtual recruiter acts as a bridge between employers and employees.
The responsibilities of a virtual recruiter include:
Posting available jobs from different companies
Screening resumes
Conducting interviews
Negotiating salaries
And, if you do it well, you can easily make an average of $50,000 annually. The rate per hour can vary between $20 and $30.
See Related: Ways to Write and Get Paid Instantly
Conclusion on Best Online Jobs from Home
Like I've said a few times in this article…the internet has opened up so many possibilities to make money. If you don't want to, you don't have to report to an office anymore. You can truly work from wherever you are.
I've just listed out 18 online jobs to make money online. They range from blogging to transcription, to everything in between. Scroll back up and take notes of the ones you think will be the best online opportunities for you to make money from home.
Or if you'd rather I just put it all in one place for you, just click here to get a 3-step plan to making money online delivered straight to your inbox.
It's my FREE Increase Your Income course and over 5 days I'll go over how you can maximize your profits online to start thriving in this digital market.
Related Resources
Frequently Asked Questions
What is an online job?
Online jobs are remote work opportunities that can be conducted from home or anywhere in the world. Online jobs are location-flexible opportunities. They are often service-based, like freelancing, teaching or remote work through an employer.
Scroll to the top to check out my favorites.
Where can I find an online job?
It can be hard knowing what jobs are legit and what jobs aren't.
Start your search for an online job with job boards, on freelance websites, and in your own entrepreneurial ideas. Online jobs are available in any circumstance. You simply need to have effective self-discipline to work remotely.
Here are my favorite places to start:
Earn easy money with InboxDollars to get that side hustle ball rollin'.
Can an online job actually make me money?
Oh yeah! I know people who make their entire income online. You'll likely need to find the right opportunity and develop your skillset.
Start small with something that you're already good at, and build from there.
With more experience and enough relationship building, you can transition to working full-time online.
How can I figure out what I should do?
Sign up for my free online course Increase Your Income. This is where I teach you exactly what I did (online!) to make $5k/month. I break it down into 5 days so you can figure out what your options are, what you want to do, and how to start.