Earning online was never this easy as of today, but only if you know and have access to the best short task sites out there? Are you looking for such options? Here is a list to help.
If you're wondering why the gig economy is on the rise, think about it this way: we love our freedom and flexibility, and short gig tasks give us just that.
Whether you're looking to earn passive income online or even generate a living through the gig economy, short task sites are the ultimate way to get started.
Most of these sites allow you to cash your daily screen time by completing some tasks online.
What makes these micro job sites more attractive is that they rarely require any specific skill level. Some of them are open to people all around the world.
Let us guess: you're ready to earn money online by taking up some online task jobs.
Top Short Task Sites to Earn Money from Home
Here's a list of best short task sites to help you get started.
Survey Junkie
Survey-taking is surrounded by a lot of hype created by social media users. But the truth is, you can only earn well if you're a member of a reliable, legit survey site. Survey Junkie is one of the most well-paying and highly acclaimed survey sites.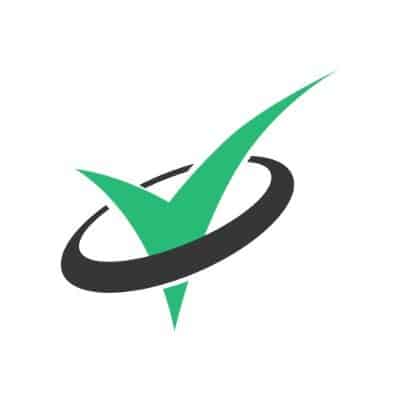 It mainly focuses on surveys and has a lot of reviews available. This means you can put in as much time as you have and get paid online.
Another aspect that sets Survey Junkie apart is that they pay points for qualification questionnaires. You can earn as much as $0.5-$3 for each survey you take.
Survey Junkie will pay you in gift cards or cash through PayPal.
Earn Per Activity
Payment Method
Min To
Cash Out
Next Steps
$1 - $40
PayPal & Gift Cards
$5
SIGN UP
Read Full Review
Swagbucks
You must've heard of Swagbucks if you are familiar with short task jobs. It's easily one of the best quick task sites out there. On Swagbucks, you can take up lots of online micro tasks and get paid in points known as SBs.

These tasks include playing games, watching videos, shopping, and even searching the web. You can redeem your points or SBs in coupons, gift cards, and hard cash.
They offer hassle-free, timely payouts via PayPal. Their gift cards get you amazing discounts at your favorite stores, such as Target and Starbucks. Use these Swagbucks hacks to increase your earnings potential.
InboxDollars
InboxDollars is another popular name on the top short task sites list. Similar to Swagbucks, it includes playing games, shopping, and taking surveys.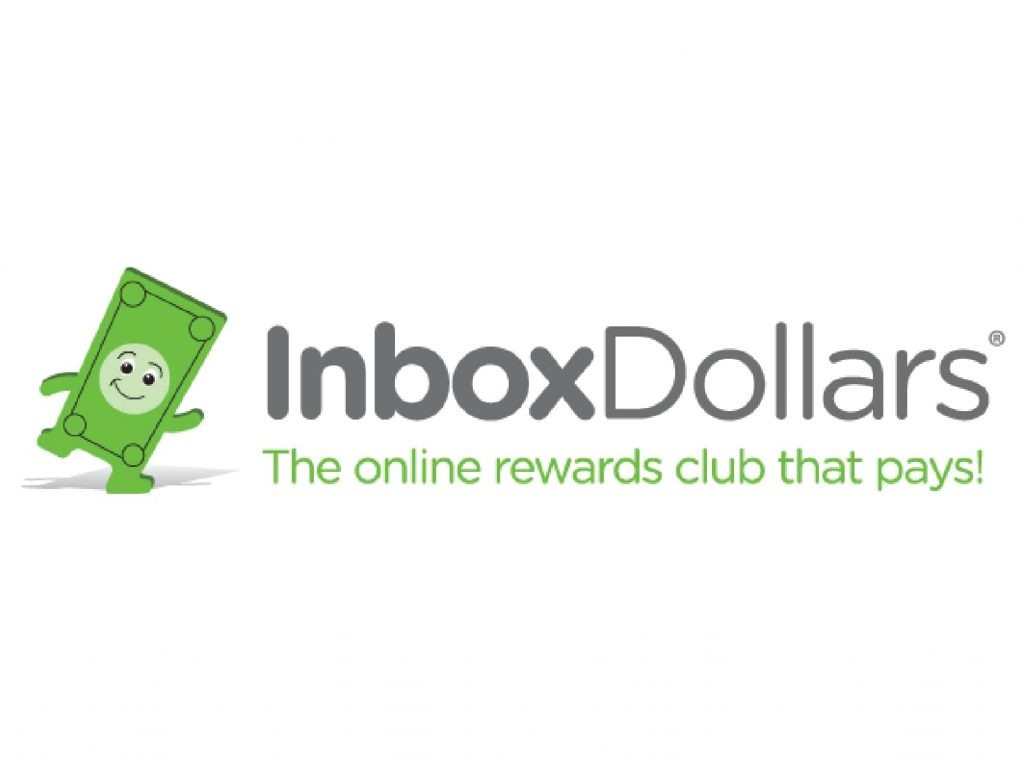 What makes InboxDollars different is that they pay a $5 sign-up bonus to every user. They also pay cash upfront in the form of checks, once you reach the minimum payment limit of $30.
However, you can redeem your earnings through discounts and gift cards from popular stores.
On the downside, IndoxDollars is not available for everyone. It's only accessible for residents of the US, Canada, and the UK.
Lifepoints
Lifepoints is another dedicated survey site. As the name suggests, you earn some points every time you complete a survey on the site. If you get your hands on the high-paying surveys, you can make about $10-$15 per hour.

On this site, you will earn $1 for every 25 points. On average, their surveys pay anywhere from 40 to 300 points. Once you reach their minimum points level, you can redeem your earnings using a gift card from a popular retailer or brand.
Besides surveys, Lifepoints pays you for testing products and giving out paid reviews as well.
Nielsen Computer and Mobile Panel
Nielsen Computer and Mobile Panel is a unique platform that rewards you simply for installing its app or running its website. Short tasks don't get any quicker than this.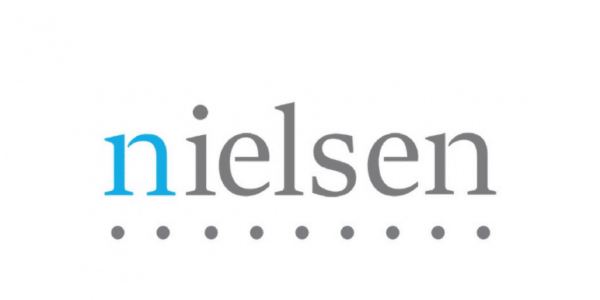 All you have to do is install the app. The platform works by collecting information regarding your daily digital activities. For example, they'll track how many phone calls you make in a day and how many texts you send and receive.
They send the collected data to market research companies who pay well for this information. In turn, they share the payment with their users who download this app.
The site and app use very little memory, so it won't affect your device operations while running in the background. For every device you use the site on, you will get paid about $50 per year.
That's good money considering you have to put in almost zero effort.
DoorDash
If you're out of the house most of the time and can take up some real gigs online, Doordash is the site for you.
Also known as the go-to online food delivery service, DoorDash also offers short tasks to 'Dashers'.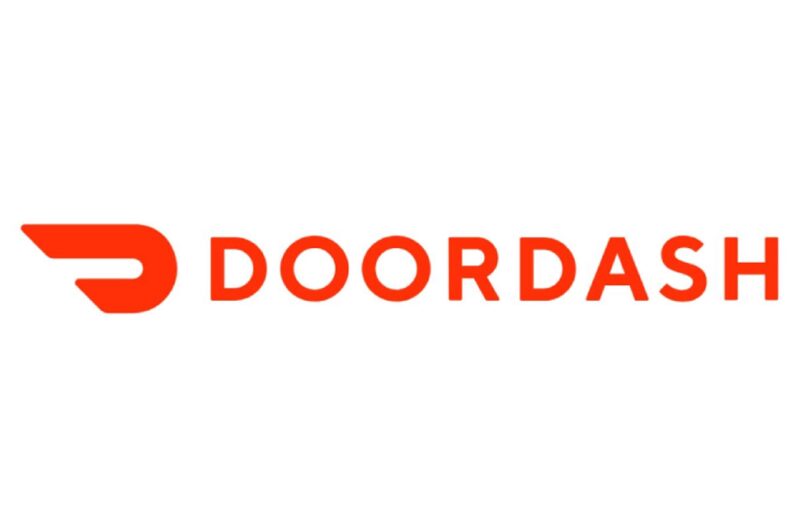 Once you sign-up with their website, you become a Dasher. Now, you will get notified about any order delivery required near you. All you have to do is collect the order from the restaurant and deliver it to their customers.
Dashers can keep the delivery fees and tips given by customers. This way, restaurants get hundreds of freelancers working for them. It's a win-win situation.
| Hourly Pay | Tip % | Delivery Volume | Next Steps | |
| --- | --- | --- | --- | --- |
| $10-$14/hour | 100% | Excellent | SIGN UP | Read Review |
Vindale Research
Vindale Research is an instant-paying survey and short tasks site. They give you a $1 bonus for signing up, and you can earn up to $9-$15 per hour.

If you sign up with Vindale Research, you should stick with taking surveys as that's where the real money is. You know the best part? This site never runs out of surveys; you can find a survey to take every time you open the site.
Also, you can take surveys more than once and keep on earning more. They pay in hard cash, so you can withdraw once you earn at least $50 on the site.
Pinecone Research
Survey-taking is the only short task Pinecone Research offers, including both paid and unpaid surveys. You can use this site to have some fun and earn at the same time.

Most of the surveys on this site are regarding products and their specifics. All the surveys have almost the same questions, only the product is different in each case.
Mainly, the unpaid survey acts as a qualification questionnaire for the paid survey. If you qualify for the paid version, you will be directed automatically once you complete the former.
Ipsos I-Say
Ipsos I-Say is another well-known survey site that pays you instantly. It has a never-ending range of surveys you can take any time you want. For every survey you complete, you will be rewarded with points.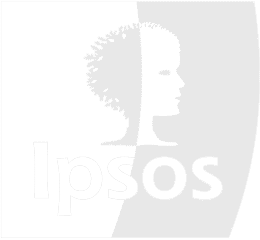 You can later redeem these points as cash from your PayPal account, or get a gift card from your favorite retail store or brand.
The reward for each survey can range up to a few cents to $5 worth of points.
Like what you are hearing? Read more about the site in our Ipsos I-Say review.
Toluna
Toluna is the ultimate website for unlimited surveys and opinion polls. The site is affiliated with marketing agencies, brands, and retail companies.
Through its user surveys, Toluna gives them the information they need about consumer habits and demands.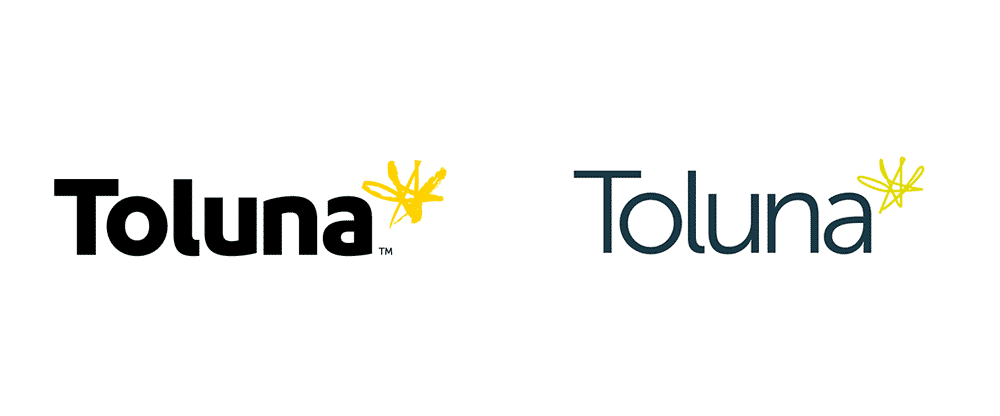 In return for this information, they pay Toluna some commission, which the site shares with you. To keep the users engaged, this app offers many exciting features such as thumb games and reward battles.
Like what you hear? Read our full Toluna review to see if it's right for you.
Survey Club
Like Survey Junkie and Vindale Research, Survey Club is also a dedicated survey site. The site will select surveys according to your location and notify you. These surveys usually include studies conducted within your area.

Furthermore, Survey Club opinion polls will pay you more than other survey websites. To complete specific research surveys on the site, you'll have to go to the actual location before you answer the questions.
This makes the website suitable for people who want to diversify their tasks and attempt physical tasks together with online ones.
Read this Survey Club review to learn more.
Survey Savvy
If you still can't choose the best survey site that fits your needs, we've got more on our list. Survey Savvy is one of the pioneering sites in the short task genre, operating since 1999.

You'll find surveys that target your preferences and opinions about brands, your shopping habits, and your comments on goods and services on this site.
Upon completing the free sign-up process, the site will send you regular emails regarding survey invitations. All you have to do is complete those surveys, and you'll get your rewards in your account.
Later, you can redeem your rewards in the form of products, discounts, and cash.
MyPoints
MyPoints is a popular name when it comes to reliable cashback sites. Such sites reward you for shopping online through their partner brands.

The platform has more than a hundred partners across the web and has links to all of them. This way, you can find cashback offers on almost anything you want to purchase.
If you earn $20 within the first 30 days, the site will give you a registration bonus of $10. Besides that, you can make money by watching videos and playing games.
Like what you hear? Read the full review of MyPoints for more information.
InboxPays
InboxPays is an online rewards site that pays you to complete short jobs. The site has many tasks you can go for, including taking surveys, watching videos, and playing games.
However, the real money is in completing its special offers.

These special offers are what make InboxPays stand out. Here, you have to spend some money first. The offers ask you to sign-up for other sites or purchase some products.
InboxPays will pay you for these paid offers, and you can redeem your funds through gift cards and hard cash.
Prize Rebel
PrizeRebel is a short task site you can use from the comfort of your home. There are no geographical restrictions; anyone can join the site.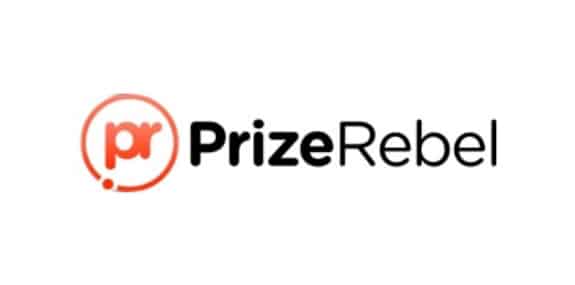 There's no age restriction as well. People as young as 13 years old can become members by stating their guardian's consent. You can play games, take surveys, and watch videos in exchange for points.
Once you reach the 200 points limit, you can redeem them through gift cards from Amazon and PlayStation, or receive cash.
Want to learn more? Read more in this full PrizeRebel review.
Dabbl
Dabbl is an interesting short task site with an engaging UI, making it an excellent choice for beginners. Whether you're a gamer or a binge-watcher, you can find a task for yourself.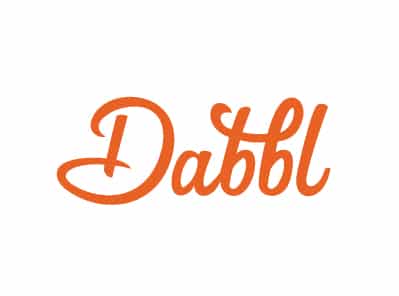 You can answer short trivia quizzes, take opinion polls, or play games in exchange for points. Surveys pay around 50 to 500 points each. You can also earn through their offers in the extra savings section or give out referrals for rewards.
For every 1000 points you earn, you'll get $1.
Like what you are hearing? Read more in this Dabbl app review.
Fiverr
Fiverr is not like your regular short task sites. While other sites let you complete the tasks they advertise, Fiverr allows you to post the jobs you can do.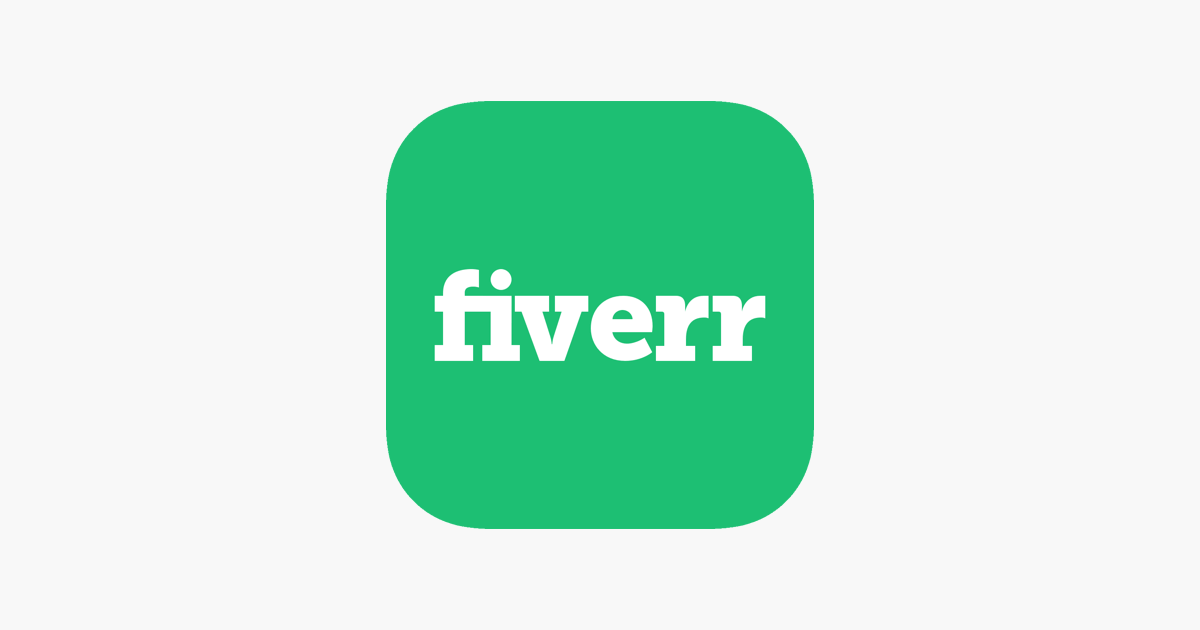 You can create your gig package and set your rates to complete a job you're good at. It can be anything from physical tasks or online tasks such as writing and graphic designing.
Through Fiverr, you can make a living by working from home, which might not be possible on other short task sites.
These are some of the best Fiverr gigs out there.
Kashkick
KashKick is a relatively new short task site, but it's legit and pays well. You can earn by completing surveys, answering polls, watching videos, and going for free trials.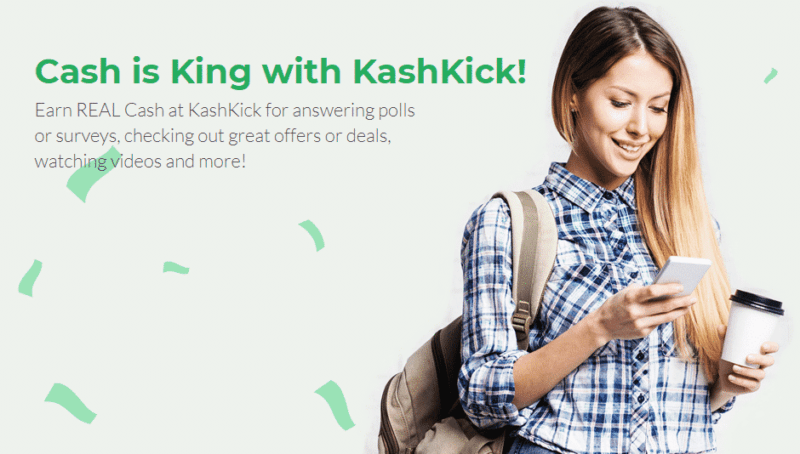 Unfortunately, the platform doesn't have many offers available right now.
If you want to earn lots of cash in your free time, this isn't for you. If you do want to learn more, check out our full Kashkick review.
DailyRewards
DailyRewards pays you for playing games, taking surveys, and completing free trials.

What makes this site a great option is its $5 registration bonus. Also, it has a relatively low minimum cash out limitation, so you can receive your earnings instantly.
TaskRabbit
TaskRabbit is the ultimate gig platform for people who prefer physical jobs. Here, you can find all sorts of tasks such as running errands, assembling furniture, or cleaning.

First of all, you'll have to create an account and define your skill set and location. Once you're a member, you can browse through the site and find jobs in your area.
The payment system is simple; the site keeps 20% of all your earnings. When your earnings reach $25, you can cash them out through PayPal.
See Related: TaskRabbit Alternatives
Shopkick
Just like MyPoints, Shopkick is a cashback site that lets you save money on your shopping sprees and get the best deals available.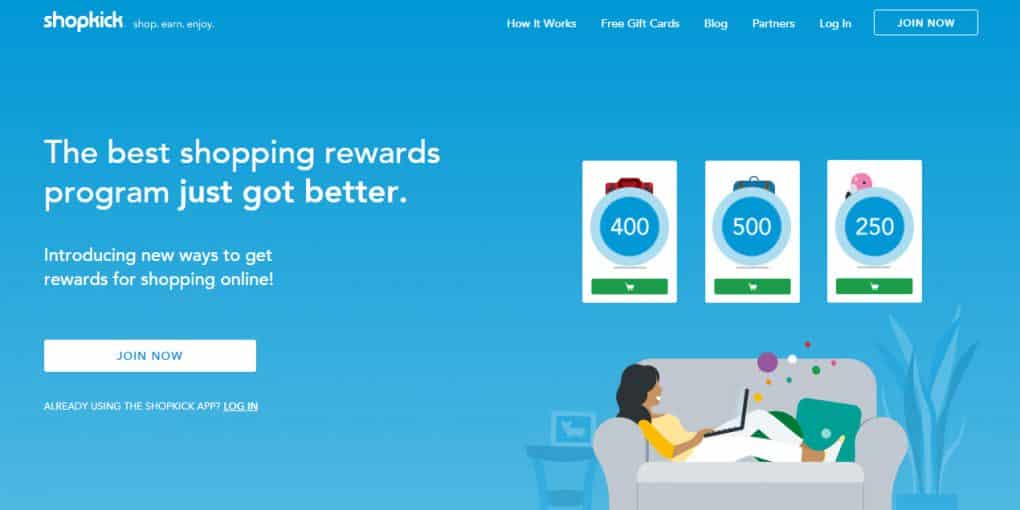 The good news? It's not restricted to online shopping. Once you're a member on the site, you can scan your shopping receipts from anywhere you shop.
The app will give you cash back if your purchase has a discount within a set period.
You can also connect your card details to automatically track and process all your purchases. Moreover, you can earn rewards in the form of 'kicks' by completing in-store and online tasks.
See these other apps like Shopkick if you want to increase your earnings potential.
Easy Shift
EasyShift is another short task site that pays you to become an undercover agent for them. You can take up tasks like taking photos of products, checking prices, and giving out reviews.
When you submit these on the site, you'll get rewarded.

You can earn $50-$100 every month, depending on the frequency of your work. Each shift will take about 30 to 45 minutes to complete, paying you around $10-$20.
The more crowded, urban area you live in, the more work you will get.
GigWalk
GigWalk is a short task site that offers flexibility. You can choose the task according to the price and time available.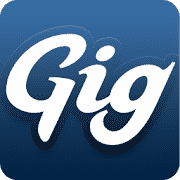 All you need is your smartphone to complete their in-app tasks. You'll find functions like verifying road signs, identifying landmarks, or rating transportation options on their website.
The tasks can take three minutes to an hour to complete. That's why their payments range from $5 to $100. You earn according to the time and effort you put in.
Unfortunately, Gigwalk is only available in a few US cities right now.
ClickWorker
ClickWorker is a popular freelancing site that lets you bid on short tasks you can complete from home. First of all, you'll have to create an account.
After that, you can browse through the jobs available and place your bids.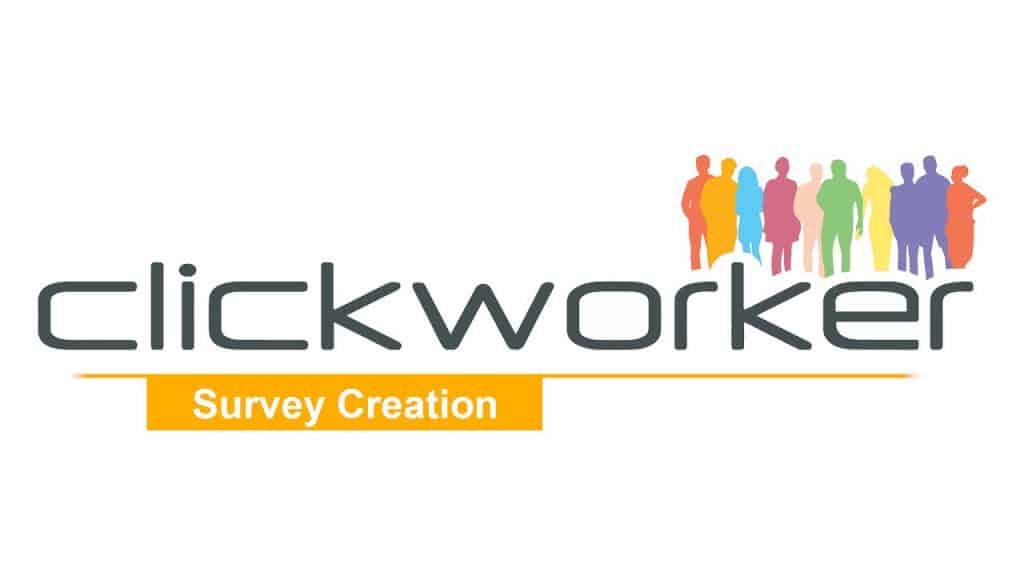 You can choose from writing, translating, designing, and transcription jobs.
Their payments are timely, and you can receive your earnings through PayPal. The minimum cashout limit is 5 Euros.
Some of ClickWorker's celebrated clients include Honda, Tennis Point, and Groupon.
See Related: Top Sites That Give Away Money
Conclusion
That wraps up our list of the best short task sites you can start from home. While the choices are unlimited, you need to identify your needs and preferences when choosing one for yourself.
Think about starting as a part-time gig worker and aim to generate steady passive income.
Once you get accustomed to the working process, you can invest more time and increase your earnings gradually.
Read to choose from one of these short task sites? Get going and good luck!
Related Resources