Credit cards are not the only option for building your credit score. Learn how to build credit without a credit card with these simple steps.
According to Experian, the total American credit card debt for Q3, 2020 stood at $756 billion. This was after an outstanding 9% drop from $829 billion in 2019.
Experian also found out that an average American holds at least four credit cards. These statistics show just how credit cards are a popular means of getting credit.
Generally, people use credit cards to help build their credit score, as it seems like the easiest way. However, this isn't true! These cards attract interest rates that can lead to a downward financial spiral if not used well.
That's why we are giving you an option. We want to show you exactly how to build credit without a credit card. So, if you are tired of unending credit card debts, these tips might be just what you need.
Tips on how to Build Credit without a Credit Card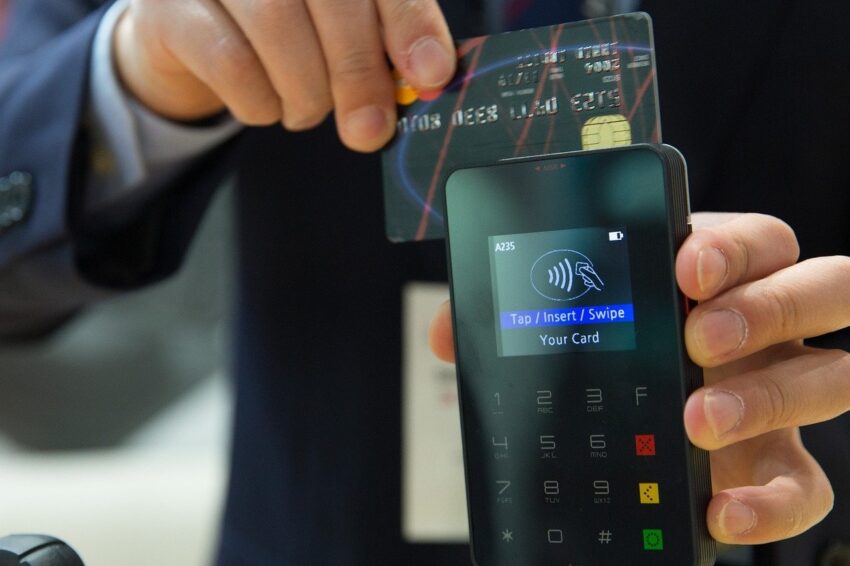 1. Use Experian Boost
While your payment history is a significant factor in determining your credit score, your utility payments are usually not included. However, all this can change with Experian Boost. This free service helps consumers have their utility payments included in their credit score calculations.
With Experian Boost, most of your monthly bill payments, including utility (electricity, gas, and water), cable, internet, cell phone, and even Netflix subscriptions, can help improve your credit score. According to their website, the service is free to join, and an average user can get a boost of at least 10 points to their credit score.
The great thing about the service is that it only reports the positive payments, leaving out late or negative ones. This way, even a late payment doesn't taint your score.
So, instead of amassing credit card debt to build your credit score, your monthly bill payments become your way out.
2. Utilizing a Credit-builder Loan
These are loans designed to help you prove your loan payment ability as you build your credit score. Credit-builder loans work in a reverse mode as traditional loans. Instead of applying for the loan and getting money into your account, this money is locked until you finish paying the installments.
The whole process acts as "training wheels." You can't access the money advanced to you until you prove your repayment capability. It helps create a saving culture as you save in installments to receive a lump sum at the end of the period.
Usually, your bank or financial institution credits a certain amount of money into your savings account (up to $2,000). You then start paying monthly installments until you clear the loan. Once the loan is cleared, the bank unlocks your loan, and you can now access the money.
With credit-builder loans, you'll be building your credit score and learning how to save and commit to specific goals. You can quickly get these loans from banks, community banks, credit unions, etc.
3. Use Your Rent Payments to Build Credit
Like with utility payments, rent payments do not automatically appear on your credit score calculations. This is unlike mortgage payments for homeowners.
However, they can be included at your request. If you want your rent payments to impact your credit score positively, you can request your landlord to submit your rent payment history to the credit agencies.
Numerous platforms can also help you submit your rent payments to the bureaus. Some of the best platforms for submitting your rent payment history include Rental Kharma, RentReporters, RentTrack, or PayYourRent. So, for a renter trying to figure out how to build credit without a credit card, your rent payment is all you need.
However, these third-party platforms will require verification from your landlord, plus a small service fee. For instance, RentReporters requires a one-time account setup fee of $94.95, plus a monthly cost of $9.95. On the other hand, Rental Kharma has an account setup fee of $50 (one-time) and a monthly fee of $8.95.
If your landlord can send the reports directly to the agencies, it would be best! If not possible, the third-party services can serve you well.
4. Become an Authorized User
Becoming an authorized card user is a straightforward way to build your credit score without having a credit card under your name. This option allows you to be included as a user on another person's credit card, primarily a family member.
As an authorized user, you enjoy the positive payment history of the primary user, as it's included in your credit history. However, if the primary user doesn't make prompt payments, your credit score is also dented. Therefore, ensure you choose wisely.
The good thing with this option is that you don't even need to have a physical card yourself. But, your activities on the card also matter. Therefore, ensure you agree with the primary cardholder on using the card, including how to make the payments.
5. Pay Your Loan Installments on Time
You might be wondering how to build your credit score while you already have a loan you are servicing. Ensuring that you make prompt payments on this loan is the first easy way to keep a positive rating and even grow it further.
Whether you are repaying a student loan, an auto loan, or a personal one, prompt repayments will affect your credit score positively. On the other hand, late payments will taint your credit.
Therefore, if you have an existing loan, start with making on-time, full payments every month, and you are on your way to building strong credit.
6. Utilize Federal Student Loans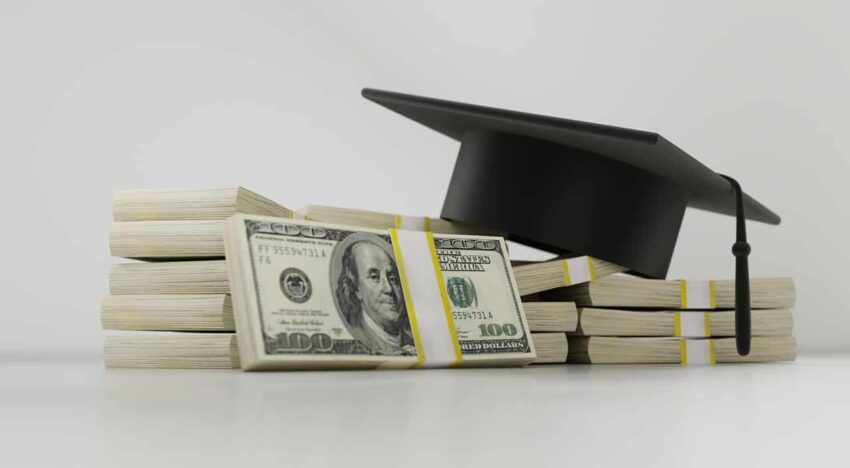 While most students will avoid the burden of taking a student loan, having one might be more of an opportunity than a burden. This is because lenders will report any federal student loan payments to the credit bureaus.
If you are making on-time payments, you are building your credit score. So, by the time you are through with the repayments, your credit rating will be better than a person who never took the loan.
However, it would be best to be careful not to miss repayments. Late payments will hurt your credit score. Therefore, if you want to start building your credit early, you can apply for that student loan and lay a strong foundation for your credit future.
The good thing with these types of loans is that most won't do credit checks. This means they are the best type of loans for first-timers or those starting from scratch.
There are four types of student loans you can qualify for, including Direct Subsidized, Direct Unsubsidized, Direct PLUS, and direct consolidation loans. And the steps to getting the loans are simple.
See related: 12 Reasons Your Debit Card Declined (How to Fix)
7. Seek out Small Personal Loans
Do you want to learn how to build credit at 18 without a credit card? This is the first option!
It might be hard for you to get approved for larger loans at 18 years of age. But, many lenders make exceptions if you've been keen on building good credit and have enough personal income to repay them when it's due.
Start by applying for small loans from such lenders and repay on time. This can also help create a solid credit history.
8. Apply for a Payday Loan
Payday loans are excellent options for people with no credit history. It's also a perfect way for people to rebuild their credit history if bad decisions or unexpected circumstances have caused them to fall behind on payments.
According to the Consumer Federation of Protection Bureau, payday loans are short-term small-dollar loans ranging from $100 to $500. Every US citizen who has attained the legal age of 18 can apply for this loan.
And to apply for a payday loan, you'll need to visit a payday lender or apply online from authorized payday lenders. You will be required to provide your name, contact information, bank account, address, and other documents to prove your age, income source, and US residency.
Once you have completed the application process, the lender will review your information and determine whether you are eligible for a payday loan. If approved, the lender will contact you to set up a payment plan and provide additional details about the loan.
9. Repay an Existing Loan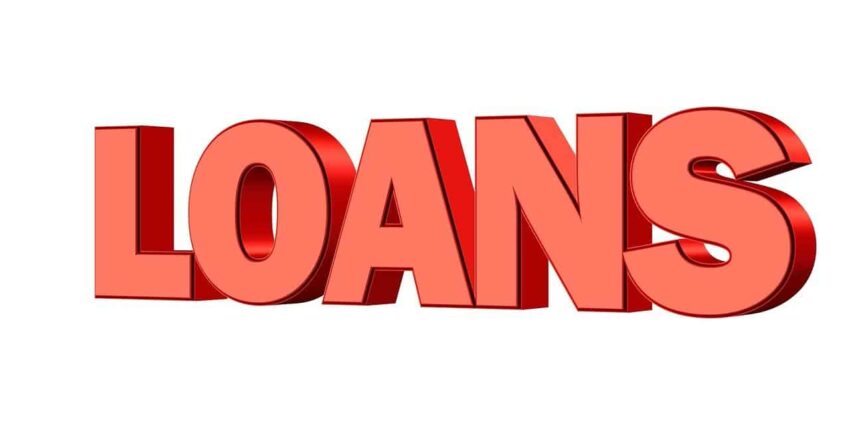 When contemplating how to build credit without a credit card, timely repayment of loans is one effective option. Repaying an existing loan can improve your credit rating. Start making small payments if you have an existing loan, say a federal student loan.
You can also consider loan refinancing for an existing loan. This can reduce monthly payments or reduce personal debt amounts beyond preset limits.
Debt consolidation can also be an excellent way to reduce overall debt if you have more than one loan. The cash flow from your new consolidated loan is used towards paying down individual loans.
This switching to one lender will help build your credit score and change the way lenders look at you. Also, it helps avoid the monthly payment hassle and gives you more flexibility.
10. Consider a Title Loan
Taking out a title loan can also count to improving good credit. Title loans, famous for cash-strapped consumers, don't usually carry out credit checks.
These loans can help build credit, but you must repay the loan in full before your instalment period expires. Therefore, it is essential to have a sound repayment plan before applying for this loan.
See related: Can you Buy Money Order with Credit Card?
11. Manage your Debt-to Credit-Ratio
Your debt to credit ratio is the percentage of your total liabilities in credit. It's the ratio calculated by comparing your current credit balances to outstanding debts.
A debt to credit ratio under 30% or less of total available credit is considered excellent On the other hand, ratios over 30% can indicate a problem. It's essential to manage your debt – for example, pay all your bills on time.
If a monthly payment is not received by the designated due date, this can affect credit utilization or lead to unexpected late fees. Late payments add another negative factor for lenders who maintain scoring models based on these criteria.
12. Get a Secured Credit Card or No-deposit Credit Card
A secured credit card offers some added security for your finances, in a deposit form usually between $200 and $2000 that the lender holds. This can be useful if you cannot get a traditional credit card because of your financial history or current situation.
You'll need to provide proof of income and a valid ID, and the deposit may be returned after you make your first payment on time. Ensure that the products send a report to at least one credit bureau.
You may use a secured credit card like a regular credit card. Ensure that you settle your full balances monthly to establish a strong credit and avoid paying extra interest.
13. Get a Cosigned Loan
If you can't get a loan on your own, consider getting a cosigned loan. This means that another person in your financial situation will also be legally responsible for the debt should you default.
Your co-signer may be your spouse, family member, or trusted friend. The person must have a strong credit score and consistent income.
Getting a co-signer could help boost your credit score if you repay the loan as per the terms and conditions. For someone to agree to cosign your loan, you must be ready to honor your repayments as a default affects both parties' credit reports.
14. Don't Apply for New Accounts Back-to-Back
Having a good mix of credit lines can pay off. It helps sustain a healthy credit score while helping you build more positive attributes like length of history, average age, and so on.
However, be careful not to take out too many new accounts at once. This will start bad borrowing habits that could eventually turn into troubling nightmares for your financial future. And, it sends the wrong signal to lenders who may become unwilling to lend to you.
15. Keep Tabs on your Credit Score
Credit scores are a standard measure of your creditworthiness. Your score will range from 300 to 850, with higher scores indicating better creditworthiness.
Check your credit report every year. You're entitled to free yearly reports from the three major credit reference bureaus, including Transunion, Equifax, and Experian. Make sure the report has no changes that could affect your score.
If you find any errors or irregularities, contact the credit bureau that provided it and ask for the corrections to be made. Disputes are worked out between the reporting agency and the consumer, and if they're resolved in your favor, the errors may be corrected or removed from your credit report.
How Fast Can You Build Credit from Scratch?
Knowing how to build credit without a credit card is excellent. However, this question will also pop up; how long does it take to build credit from scratch?
Well, the truth is this is not a one-day process. Generally, it will take you around six months to establish your first credit score. However, you should also use those six months wisely to ensure you build a strong credit foundation.
Repairing a tainted credit score will be more challenging than establishing a new one. Also, getting a good credit score will take longer than those six months. This means that you have to be quite patient.
But is there a way to attain a good credit score faster? Certainly yes! While the first six months might be constant, displaying behaviors that impress lenders might help shoot up your credit score earlier than you anticipated.
Check out these tips:
Tips on how to Build your Credit Score Faster
On-time bills payment positively impacts your credit score. On the other hand, late payments dent your credit score history. Therefore, always ensure that your payments are never late (past the due date).
Don't go overspending on your credit card. In fact, if you can keep your purchases below 30% of the card's available limit, it will positively boost your credit score.
The closer you get to your maximum spending limit, the more it hurts your credit score. Overspending is also a red flag to the lenders and thus should be avoided.
Keep your Credit Card Accounts Open
Don't keep a credit card you are not using. You should remember that you are striving to build credit.
Therefore, if you open a credit card account, use it, but prudently. Keeping those accounts active has a positive impact on your credit.
Having several loans that you repay on time is the best way of proving your repayment capability to the lenders. Therefore, don't stick to a single loan while you can service a few. Apply for several loans and ensure that instalments are paid on time.
Related Resources
Follow me on Facebook, Pinterest, and Twitter.