We all know that money doesn't grow on trees. But what if I told you that there are ways you can get free money? Here is how to get free money in 40 easy ways.
Earning free money is actually pretty easy these days. You just have to go out and find the ways. Also, stay creative and keep your options open.
While free money sounds like a scam, it's not always the case. There are plenty of apps, games, surveys, data, and so much more that will simply give you money in exchange for a small amount of effort.
I'm a huge fan of making money online to achieve financial freedom.
Like less than 5 seconds type of effort!
We will highlight some of the most effective ways to earn free money, which will tally up to over $2,557 in free money.
Let's first highlight how to get free money.
How to Get Free Money
The best ways to get free money entail a few small tasks in exchange for money via PayPal, gift cards, cold hard cash, and rewards points.
But, for you to get free money through these tasks, you might be required to:
Sign up for something
Opt-in for rewards points
Asking for discounts or bonuses
Giving out your data in exchange for money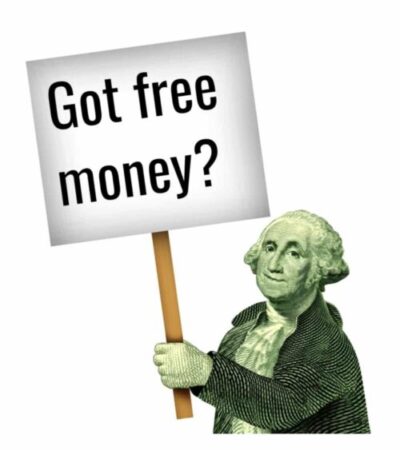 These methods are simple and easy. You'll be putting extra cash in your pocket in no time. I'll highlight the ways to get money for free, both online and offline.
Let's get into the good stuff.
40 Best Ways to Get Free Money Right Now
Alright, we are on to the juicy stuff. Here is a list of the top ways to get free money both online and offline.
1. InboxDollars: Join & Get $5 Instantly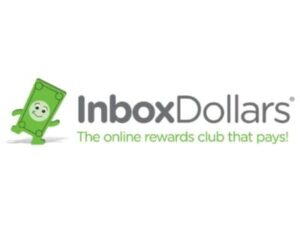 InboxDollars is a proven way to get money for not doing much work at all.
With InboxDollars, they will send you offers directly to your inbox, and you can either shop, complete, or answer questions to start earning money instantly. So, if you want to earn money for almost everything you do online, InboxDollars offers an excellent opportunity.
It's a great way to earn extra money on the go and completely online. In fact, the platform has been featured in several news outlets like Forbes, Bustle, and Mashable as one of the top ways to earn free money online.
Sign up today to get a $5 bonus for little to no work at all.
GET $5 BONUS
2. Survey Junkie: Answer Questions for Money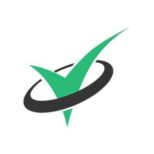 Survey Junkie is one of the oldest and most reliable survey websites.
It's a very similar site to Swagbucks (more on that below) but specializes in just surveys.
All you need to start making free money with Survey Junkie is to create a free account, and you are good to go. By just signing up, you are ready to start earning extra income right away.
As mentioned, surveys are the primary source of making money on Survey Junkie. Therefore, once you sign up for your free account, you need to answer those simple surveys to make money. And, the more surveys you complete, the more money you'll make.
So, if you've been wondering how to make free money, this platform is an excellent choice. It's a pretty sound way to make money online in your spare time. And it offers the fastest and easiest way to sign up to get started.
Read more about the site in our Survey Junkie review.
TRY NOW FOR FREE
3. Swagbucks: Get a $10 Bonus for Signing Up

Swagbucks is one of those survey sites that will provide you with gift cards for answering questions. It's really as simple as that.
But, unlike Survey Junkie, Swagbucks offers more than just surveys as a way of earning more money in your free time. With Swagbucks, you can get free money by shopping online, searching the web, watching exciting videos, or looking for deals that can earn you points.
You can then redeem the points or money you earn on the platform through gift cards (Amazon, Walmart, etc.) or PayPal Cash.
If you use my link, you will get a $10 bonus simply by signing up and joining. No strings attached beyond that.
Want to learn more about how to earn free money on Swagbucks? Read more about the site in our Swagbucks review.
GET $10 BONUS
4. Search for Unclaimed Money
Unclaimed money is out there. You just have to ask and look it up. You can use a tool like the US Unclaimed Money Search.
With these tools, you can do the following:
Find unclaimed money or property in various states you once lived
Consider checking unclaimed funds from bank deposits or failures
Search for unclaimed and undelivered tax refunds
Find unclaimed back wages, pension money, or life insurance funds
Any of the above fits your bill? If so, you might want to look into it. Most people think of unclaimed money as cold hard cash that was found by a police officer.
That's not the case at all. There are plenty of avenues. And, maybe you have unclaimed money somewhere?
5. Trim: Reduce Your Subscription Expenses Instantly
Subscriptions come in a wide range these days. For instance, there is a streaming service for every single network, such as Disney +, HBO Go, Sling, Hulu, Netflix, etc. The list goes on and on!
However, Trim is a great app that will simply run through your expenses and find the subscriptions that are worth being "trimmed" out of your budget. This way, you don't keep paying high bills for subscriptions you don't require.
There's nothing better than saving money to make money.
TRY NOW FOR FREE
6. Drop App: Get $5 Just for Signing Up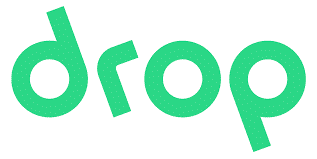 Drop is one of my favorite cashback apps for credit and debit card users. All you need to do is add your card and select your top five favorite vendors. You will automatically earn points whenever you spend money at these vendors.
Then, redeem those points for free gift cards or use them to enter sweepstakes.
Drop users will earn a $5 bonus just for signing up and linking a credit or debit card. This is one of the financial resources I use daily.
7. Ibotta App: Get $10 For Signing Up

Ibotta is a cashback app that takes a bit of a different approach to earning rebates. You simply scan in your receipts from purchases at participating stores and…
BOOM! Cash shows up in your balance that is redeemable via PayPal. Want instant free money online? Ibotta is the way to go.
The app will even give you $10 instantly simply for signing up.
With Ibotta, you get free money for shopping online or in-store. And even with your phone, you can earn money easily while on the go.
8. Rakuten: Get $10 for Signing Up

Rakuten is one of my favorite methods for cashback. They have a nifty plugin that will instantly track your routine spending, and you'll get cashback when you spend your money.
The platform allows you to earn free cash whenever you shop for your favorite brands. And, the offers are available in thousands of stores, meaning you'll certainly get something that fits your shopping trends.
Plus side… You get an instant $10 bonus when you join. However, you'll have to make purchases worth at least $25 in the first 90 days of signup. The purchases must be on eligible products for cashback.
Read more about the site in our Rakuten review.
CLAIM $10 BONUS
9. Join a Micro Investing App to Get Free Money or Stocks
I'm a huge fan of micro-investing. This has opened the door for many people when it comes to investing.
No matter your income, these apps will help you start putting your money to work with no transaction fees.
Micro investing apps offer some differentiating perspectives that help you invest. And these are my personal favorites:
Acorns: Will invest loose change by rounding up your debit and credit card transactions seamlessly.
Robinhood: They will give you a free share of stock when you sign up. No transaction costs to buy stocks. Ever.
Webull: Like Robinhood, they will give you a free share of stock simply by signing up. No transaction fees at all. No strings attached.
Some of these apps will even give you free stock simply for signing up.
Want to find out how to invest? Here is an in-depth guide on how to invest small amounts of money.
Want to Invest Smarter?
M1 Finance: My personal favorite to invest money on auto-pilot. It's completely free to use, it will automatically contribute your investment into allocated pies. Join M1 Finance Now
Robinhood: No transaction fees on any type of trading. No strings attached. You'll even get a free share of stock when you join. Get Free Stock Now
Personal Capital: Track your net worth and retirement accounts for free to ensure proper diversification. I love tracking my accounts with Personal Capital. Join Personal Capital for Free
10. Dosh: Download the App, Get $5 to PayPal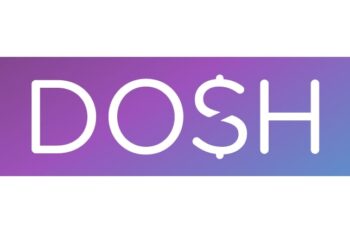 I love Dosh for earning cash directly to my PayPal account completely hassle-free. There are only a few legitimate ways to earn money to your PayPal account for doing next to nothing.
You earn cashback after linking your credit and debit cards, then making purchases at qualified cashback locations.
Dosh is one of those ways that pays you to shop online.
Even better, you get a $5 bonus for simply downloading the app and signing up.
11. Get a New Bank Account
Bank accounts will pay you simply to make the switch. Why? No one likes going through the hassle of changing all your direct depositing, bill payments, and checks over. If you are willing to put in some hard work, you can reap some nice benefits.
There are a handful of bank accounts out there that offer competitive interest rates and awesome upfront bonuses.
Personally, I use CIT Bank for my savings account. It helped me increase my savings rate without doing much work at all.
CIT Bank offers some of the most competitive interest rates out there for savings accounts. So, if you want to open a high yield savings account, CIT might just be what you need. It's a great way to earn that extra money you need.
12. Arcadia Power: Get a $20 Credit and Go Green
Arcadia Power is one of my favorite ways to cut my spending on electricity.
I'm a personal user of Arcadia Power. When you sign up, you automatically go clean, green energy through the purchasing of renewable energy credits.
When you join, they will give you a $20 credit as soon as you link your utility account.
You will continually save on electricity since the rate of power they provide is cheaper than your utility.
Therefore, if you don't know how to get free money while living sustainably, this is a great option. Save the world, and as you save your pocket.
13. Answer Questions for Money with Opinion Outpost

Opinion Outpost is another excellent way of making money with survey sites. They offer some of the best payouts simply for filling out the questions they offer.
Opinion Outpost offers 1,000's of money-making opportunities. Some of the main benefits of making free money on Opinion Outpost include:
It allows you to earn cash and gift cards by sharing your opinion on online surveys.
Opinion Outpost is 100% free to sign up.
Try out Opinion Outpost and start your free money-earning journey now. Find out more about the Opinion Outpost in our comprehensive review.
See Related: Best Survey Sites to Make Money
14. Credible: Refinance Your Student Loans & Save Money ($750 Cash Bonus)
I refinanced my student loans. I couldn't believe how long it took me to refinance them. After I refinanced and started repaying them at a faster rate, my student loans were gone before I knew it. It ended up saving me a ton of money.
By refinancing, you likely find the lowest possible rate on your loans, and once it gets funded, you inherently save money. Refinancing nearly always saves your money in a free manner.
Credible is by far the best way to refinance your student loans. You can save thousands of dollars (like me) along the way.
Get a quote for free and see if you can save $1,000 instantly.
15. Get a Massive Bonus ($200) by Signing Up for a Cashback Credit Card
Cashback credit cards are no-brainers. You can use them to stack on top of the other cashback apps mentioned above. This can result in 10-20% cashback or even over 30% cashback!
That is pretty awesome. Cashback credit cards usually give you a bonus once you meet the given minimum spending requirement.
This is basically free cash because you should be able to meet that spending by making routine purchases you already make.
Here are some of the best bonuses for cashback cards:
Chase Freedom Unlimited Cash Back Credit Card: Spend $500 in the first 3 months and get a $200 bonus
Chase Freedom Cash Back Credit Card: Spend $500 in the first 3 months and get a $200 bonus
Bank of America Cash Rewards: Spending $1,000 in the first 3 months and get a $200 bonus
16. Consider Doing Spending Arbitrage or Manufactured Spending
Spending arbitrage is basically free cash. You don't have to do much work at all, and you'll generate cash flow instantly.
What is it?
Manufactured spending (or spending arbitrage, as I like to call it) is the act of spending with a credit card solely for the purpose of generating rewards. Whatever you spend your money on, you can want to turn that into cash that then repays your credit card spend.
For example, you spend $500 on gift cards at a store that earns 5% cashback.
You then redeem those gift cards to cash to then pay off your balance. Thus, you earned 5% x $500 = $25 of free cash.
See Related: Ways to Refer People and Earn Money
17. Earn Massive Travel Rewards with Credit Cards ($600)
Travel rewards are cash. I don't care what anyone says. Nearly all travel rewards programs can be transferred between different accounts.
You can redeem these rewards for straight cash or use them to book a trip, which is what I prefer.
There are some travel rewards credit cards like the American Express Platinum Card that pay you big money upfront but come with a big fee.
I use the Amex Platinum card to get free lounge access, Uber credits, $300 annual travel credit, and free hotel upgrades. It comes with a $550 annual fee, however.
We want free money, right? So, we need to find credit cards that offer big rewards for a little fee. Plus, these cards should also have an option to redeem in cash.
Here are a few that comes to mind:
Chase Ink Preferred: Spend $5,000 in the first 3 months; you will earn 80,000 Chase Ultimate Rewards points (equivalent to $800)
Chase Sapphire Preferred: Spend $4,000 in the first 3 months; you will earn 60,000 Chase Ultimate Rewards points (equivalent to $600)
18. Rover: Try a New Dogsitter and Get $10

Rover is an app that helps connect people with a dog walker or a dog sitter. If you already use a dog sitter, you can try Rover, and they will give you $10 to try.
That is $10 of instant savings that you would have already spent by booking with your old dog sitter.
Want to get another side hustle? These are the top side hustle ideas to make extra money.
19. Get Paid to Selfie
Did you know that you can make money selling photos of yourself? It seems pretty awkward and strange, but I bet you already have some photos of yourself on your phone.
You can sign up for an app like PayYourSelfie.com, where you can start earning money from your selfie photos.
While pretty new, this app might just be the easiest way to make free money fast with selfies. Every week, the app offer tasks for you to earn money through your selfies. These tasks help you earn between $0.2 and $1 each. And once you've accumulated at least $20, you are ready to redeem and get a check for your earnings.
20. Make Money by Working Out
You can earn extra income for no cost to you by connecting your phone with data-gathering resources like your health. There are plenty of apps that will pay you to work out or lose weight.
HealthyWage: Will pay you simply by winning contests for losing weight.
GymPact: Earn money every time you show up at the gym
Walgreen's Balance Rewards: Earn $10 simply by allowing them to track your steps
StepBet: Reach step goals and get rewards by linking up your steps
If you already work out, you start earning free cash for doing nothing extra at all. Here are some other ways to get paid to walk.
21. Mistplay: Play Video Games and Earn Free Side Hustle Income

Playing video games to earn money? Yes, it's real. You might already play some video games.
Why not get some money for it? Playing games while on the bus, train, or riding in someone's car is a great way to earn money without changing your lifestyle.
With Mistplay, you can start making additional money simply by playing the video games you love.
Note: Mistplay is currently only available for Android.
Like what you are hearing? Read more in this Mistplay review.
See these other awesome ways to get paid to play games.
22. Make Money by Selling Your Computing Power
Leave your computer running and make money? Yes, it's completely possible. You can rent out your computer to mine cryptocurrency or for data purposes.
These are some of our favorite ways to rent computing power for money.
Several companies are ready to pay you hard cash to leave your computer running. So, even when you are out enjoying life's dinner things, you'll still be earning money passively. A good example of this is Honeygain.
Golem Network Token is another option, but you will earn money in Golem Tokens. Golem is a cryptocurrency/altcoin focused on shared cloud computing.
Read more in our full Honeygain review.
23. Use Credible (Again!) to Refinance Your Credit Card Debt
Credible app is also a great option when it comes to credit card refinancing. If you have some pending credit card balances, Credible will certainly help you service and get rid of the debts.
I strongly urge you to refinance those to get out of card debt as soon as possible.
The spreads between credit card interest rates and what people are willing to help you refinance are unbelievable.
You can use Credible to check the interest rates on a refinancing opportunity from multiple willing lenders for no cost at all.
Get a quote in 2 minutes. It's that easy.
More Paid Survey Sites
24. CashCrate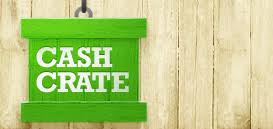 CashCrate is one of the oldest GPT (get-paid-to) sites around. They've been around since 2006 and have paid out over $340 million to their members!
How do they do it? They offer a variety of ways for you to earn money, including taking surveys, watching videos, and even shopping online. And the best part is that they offer a $1 sign-up bonus when you create your account!
However, the platform doesn't offer its own tasks nowadays. While you'll still make free money through the mentioned avenues, the money will come from other platforms and apps. What do I mean?
CashCrate changed its way of operating and now catalogs all the possible ways on the internet that can help you make easy money. For instance, it gives you the best deals in InboxDollars, Swagbucks, and other money-making platforms.
25. Fusion Cash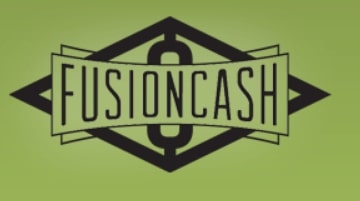 Fusion Cash is another awesome GPT site that will pay you to do various tasks online. They've been around since 2005 and have been consistent in paying their panelists.
How does it work? Like other reward sites, they offer a variety of ways for you to earn money, including taking surveys, watching videos, and even shopping online. Even better, they offer a $5 sign-up bonus when you create your account!
Once you accumulate at least $25, you are free to redeem your reward either as cash or free gift cards.
Fusion Cash has one of the best referral programs. For instance, once someone signs up through your link, you get a dollar for it. You also receive an extra $2 when they complete their first task, and $5 more when they cash out. Now that's an excellent deal.
26. PointClub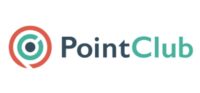 Who wouldn't want some $5 for simply doing nothing? PointClub offers exactly that. Signing up is the beginning of your free money-making opportunities with PointClub.
After you earn the $5 signup bonus, the fun doesn't end there. You can take surveys, watch videos, and more to continue racking in the points which you can redeem for cash and gift cards.
The platform also offers a great referral system. For every person that signs up under your unique link, you will earn 10% of their points once they complete tasks.
If you're looking for free money now, PointClub is a good place to start. With a little bit of effort, you can easily start earning some extra cash each month! So what are you waiting for? Sign up and get started.
27. CreationRewards
The online arena is the best place to make free money. And, CreationRewards is a good proof of this. It allows you to make free money for almost every activity you do online.
Imagine making money for simply relaxing and watching a good video! That's what CreationRewards offers. Even better, your sign up process will be rewarded with a free $5. However, you'll have to achieve 5,000 points within your first 60 days as a member, to be able to claim that reward.
Besides watching videos, CreationRewards also allows you to make more money through;
Taking paid surveys
Completing social offers
Browsing websites
Referring friends
Shopping online
So, as you can see, the platform offers some of the easiest ways around of making extra cash. This way, you don't have to wonder anymore how to make free money now.
28. Cash4Offers
This is one of the fastest platforms when it comes to redeeming your earned money. So, if you need it instantly, try Cash4Offers. You'll get your money the same day you request it. If not, it will certainly not be more than 72 hours.
Even better, you start making money with this platform right from the signup stage. That's right! Here, even before you start taking their simple tasks, you receive a free sign up bonus of $5. Now that's a great start.
When you sign up, your money-making opportunities will include:
Paid surveys
Paid emails
Online games
Referring friends
It's that simple!
So, if you were still wondering how to get free money, you surely should try out this option.
29. Daily Rewards

This rewards platform has partnered with some of the biggest brands in the world, to offer you a variety of tasks that will help you earn money.
From watching videos and taking surveys, to playing games and shopping online, there are endless ways for you to earn with Daily Rewards. The best part is that it's free to join!
And to sweeten the deal even further, Daily Rewards offers a $10 sign-up bonus. Once you reach $30, you can redeem it for a gift card or get paid through PayPal cash.
If you are looking for the best way to take surveys for money, Daily Rewards can be your start point. Combining this with several other platforms as mentioned above will help grow your side hustle income.
30. Vindale Research

First, Vindale Research rewards you with $2 for signing up. After this, it offers numerous online surveys to help you make easy money online.
The platform, which was founded in 2005, is not only among the oldest but also the most popular paid surveys platforms in the market. This is because they're known to offer some of the highest payments per survey.
Vindale's surveys reward around $0.25 to $50 for every successful survey. It's clear then why we say it's among the best paying survey site per survey. Even better, when a brand sends a product for you to review, the pay can go as high as $75.
Easy surveys will pay less while complex ones pay lucratively. For instance, medical surveys are a bit complex, and thus offer higher rewards.
Read more on the same in our comprehensive Vindale Research Review.
31. GrabPoints
If you are looking for free money and gift cards online, you can start off by signing up for GrabPoints. Just like other get-paid-to sites, GrabPoints helps you earn points by carrying out simple tasks such as watching videos, taking surveys, and completing offers.
After you have amassed a certain number of points, you can then exchange them for free gift cards or cash through PayPal. The best part is that it's free to join, and you get $5 worth of points as a sign-up bonus!
The platform enjoys a high rating on TrustPilot, garnering 4.7 stars out of a possible 5. This shows just how confident users are with this platform. And, it means that it pays for activities users complete here.
And to top it all, you can have your reward within 48 hours. That's fast compared to many other paid survey platforms.
32. PineCone Research

Another incredible paid survey site that crossed our radar is PineCone Research. It is one of the most popular Survey sites among stay-at-home moms and college students, and not without a good reason.
For starters, the site is known to offer high-quality paid surveys regularly. And you can also choose to participate in product testing opportunities when they become available.
To sweeten the pot, PineCone Research pays around $3 per survey, although some pay more. That's for a 20 to 30-minute survey. And you can receive your payment via PayPal or check.
Did I say that it takes less than 48 hours for your earnings to reflect after completing tasks? How great is that? This means that you don't have to wait for weeks or months to get paid like on other platforms.
More Cash Back Sites
While there are many ways to get free money, Cashback sites appear among the best options. And while we've mentioned a few earlier, here are even more options.
33. BeFrugal
BeFrugal is a great cashback site that starts you off with $10 for signing up. But, you can lose the bonus if you don't achieve $10 within the first year.
On top of the bonus, it also offers some of the highest rates in the industry. For instance, you can earn as high as 40% cash back at over 5000 stores. How great is that?
Also, when you sign up and shop through BeFrugal, you will get access to exclusive coupons and deals from your favorite stores. And that's not all!
If you refer a friend who makes a qualifying purchase, you will earn a $10 bonus. And your friend will also get $10 just for signing up! Talk about a win-win situation!
However, to receive your referral bonus, the referred friend has to achieve at least $10 cashback.
BeFrugal is an excellent site for saving money on your online and in-store purchases. It's also one of the best when it comes to sharing wealth with its members. And, it's a free app to download.
34. Mr. Rebates
Do you want great cashback? Join Mr. Rebates, and get just that! The platform offers some of the highest cashback rates in the industry. For instance, you can earn up to 40% cashback at over 2000 stores.
The percentage of the cashback depends on the store or the product you are buying. So, don't be amazed when you earn more cashback in some stores or products than in others.
And the cashback is not all that Mr. Rebates has to offer. It also has a fantastic referral program. For every friend that you refer and who signs up, you will earn 20% of their earnings for a lifetime. Now, this is the best source of free passive income.
Read some of the best passive income books to get a better understanding of passive income and how it helps.
To make things even better, Mr. Rebates has a low minimum payout limit. You only need at least $10 to make your withdrawal. This means that you can withdraw your earnings anytime and anywhere using PayPal. That's quite convenient!
35. ShopAtHome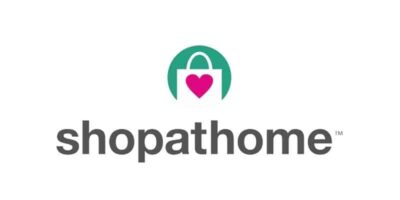 Who doesn't love shopping? What if there is a way to make that moment even more exciting? ShopAtHome removes the pinch in your pockets every time you want to shop.
How? It offers numerous options to save good amounts of money every time you shop. So, whether you are searching for easy ways to make money online or offline, the app gives you that chance.
With ShopAtHome, you can get paid in three ways. First, through cashback when you shop online from over 1700 stores. You will also earn points by taking surveys and watching videos. And, there is a 10% signup bonus waiting just for you.
Once you have collected a certain number of points, you can redeem them for free gift cards or cold hard cash using PayPal.
You can also choose to receive your payment via check if you don't have a PayPal account. There you have it. Register for the ShopAtHome app and make all your shopping activities worth your while.
Get a more comprehensive look at the platform in our ShopAtHome Review.
Government Offered Free Money
The government also provides some money for those in need. Some of the popular options here include:
36. Federal Pell Grants
The Pell grant is available to students who cannot afford their college education. Government offers this grant as a subsidy for needy students in their undergraduate programs. This means that if you are pursuing your bachelor's degree, you qualify to apply for this grant.
To apply, fill out the FAFSA form and submit it before the deadline. You can get up to $6,895 per year, which is a significant amount of money that can help you pay for your tuition fee and other expenses.
37. USDA Single-Family Housing Direct Home Loans
Another great example is the USDA's Single-Family Housing Direct Home Loans. This is available to very low-income individuals and families who want to buy or repair a home in a rural area.
The loan amount varies depending on your need, but it can go as high as $336,500. You can use this money to buy or repair a home, pay for utilities, and even buy a car.
38. SBA Loans
The government also offers free money for business start-ups. If you have a great business idea but lack the funds to get it off the ground, then you should check out the Small Business Association (SBA).
The SBA has numerous programs that can help you get funding for your business venture. One of the most popular programs is the SBA Loan program.
This program offers loans of up to $500,000. You can use this money to buy equipment, property, inventory, or even pay for business expansion.
But, to qualify for an SBA loan, you must first meet the eligibility requirements. Once you have done that, you can fill out the application form and submit it to the SBA.
39. Want Free Cash? Just Ask
Okay, this is one of those ways to get free money that is probably low priority and basically shunned. But when learning how to get free money, we must consider all these ways.
It is possible, and it is a way that is happening every single day around the world. Want free money? Just go up to someone and ask for $5.
There is nothing stopping you… That said. Probably not the most effective way. Let's move on.
See Related: 12+ Best Delivery Apps to Work For
40. Search for Free Money
This is an old-fashioned way to get money for nothing. The only downside? You have to trade your time for finding money or goods that will translate into money.
People scour through beaches, forests, cities, and lakes to find money every single day. You'll likely need to be a treasure hunter to find true success.
It's still a proven strategy that has been going on for centuries. And, it's a great way to spend your free time.
See Related: 14 Apps Like Shopkick
Getting Free Cash Ranked
I've created a nifty ranked system to help put money in your pocket and start building a better financial future.
If you think this is at all confusing, you can use a free tool like Personal Capital to track your cash flow and net worth efficiently.
I came up with these rankings based on the following:
Ease of access to free money
Method of payment (gift card vs cash)
Ongoing automation of the underlying app to make money
Here are my favorite ways to get cash instantly.
Conclusion on Ways to Free Money
Getting free money is not just a pipe dream anymore. It's possible.
You don't need to beg or go searching for free money on beaches. You simply need to download some amazing apps, answer questions or go through small sign-up forms to get paid.
How can you have continued success in earning extra free cash? Here are a few helpful tips to consider along the way:
Prioritize the apps that fit best your spending habits
Consider if you'd like to participate in side hustles like joining survey sites
Join apps that are the most hassle-free, like Drop; you don't want to waste too much time
Always redeem your earnings, so you can start investing faster or paying down debt sooner (make your money work for you!)
Now, go out there and get your free money! I dare you to try all the listed methods.
Frequently Asked Questions (FAQ)
Is Free Money Possible?
Yes, free money is totally possible. You can earn free money in a variety of ways, which include providing your data, signing up for rewards, changing bank accounts, and so much more.
Is There Such a Thing as Free Money?
There is no such thing as a free lunch. You've probably heard that saying. So, it may be hard to simply get free money out of thin air. If you put in a little work, you'll realize that earning is not as hard as you think.
How Can I Get Free Money Right Now?
You can get free money by signing up for rewards, downloading apps, changing bank accounts, providing your data, and so much more.
How Can I Get Free PayPal Money?
There are a handful of proven ways like signing up for an app, participating in cashback rewards, and providing data.
Related Reviews
Related Resources