Blogging is a tough industry. It takes a lot of hard work and passion but can be so rewarding. Here are some of the best blogging tools that I use on a daily basis to increase my reach and audience daily.
Blogging Tools That I Use to Make Money Online
Why do you need to care about blogging tools? If you invest in yourself, you can become more efficient and practical to ensure success in your journey to make money online.
You really do have to spend money to make money.
Why do you need blogging tools?
Blogging is very competitive. You need to keep an edge if you want to be nimble in the latest changes with social media algorithms, search engine rankings, WordPress updates and more.
If you are like me, you probably have multiple streams of income and a number of different online businesses. You'll likely need some tools to help you be more efficient and productive. There's nothing worse than working counter-productive when you could be doing something with ease.
These are some of my favorite tools for success that helped me build a small niche website into a six-figure business.
Tools + Time = Success
With these tools and your hard work, you will be destined for success. You'll need to learn how to use them as I've done already.
I only recommend products that I truly love. I won't recommend products that won't build your bottom line.
It's as simple as that. When I created my first niche six-figure site, I knew that I wanted to work efficiently so I could enjoy the finer things in life. Also, it opens doors for you to grow faster by working on other aspects of your blog.
To make money online, you have to hustle. You need to think about it from a financial perspective, here's an example:
If I opt-in to a tool and it costs $100 per month, I want to know it will generate $150 of new or additional profit.
That equals to $50 of net profit per month.
From a valuation standpoint, investors/buyers usually pay a 30x multiple on net profit per month for websites. This means $1,500 of new value instantly.
Over time, if it is a tool that can continually provide value. This will compound over time.
You need to build an audience fast if you want to achieve success with blogging.
Best Blogging Tools to Help You Succeed
These are some of the best blogging tools to help you build your audience, find the right keywords and create your audience.
Email List Building
Leadpages: An Affordable Audience Building Platform
Leadpages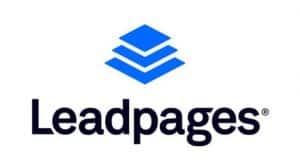 has been an effective tool for me to build my audience at a faster rate while also maintaining quality and simplicity.
Leadpages provides landing pages, lead magnets, auto-responders and more to help other bloggers succeed in building an audience and interacting with them.
With Leadpages, you can basically make money online without even needing to own a physical website. For me, I love using Leadpages in conjunction with my blogs and websites. I've seen unbelievable conversion rates and success as a result.
Read more about the platform in our thorough Leadpages review.
Pros of Leadpages
These are some of my favorite pros of using Leadpages with your blog:
Over 200 landing page templates to use to build your audience
Easy drag and drop feature to create customizable, highly converting landing pages
Simple integration for sending lead magnets
Pre-tested, highly optimized designs
Cons of Leadpages
These are some of my favorite cons of using Leadpages with your blog:
Some limited functionality with creating buttons
Pricing is at a premium relative to alternatives
With the Financial Wolves link below, you can start using Leadpages for free for 14 days. Completely risk-free.
I used this free trial to nearly double my email list during that timeframe and I never looked back from there.
Search Engine Optimization
KeySearch: A Highly Affordable Alternative to Ahrefs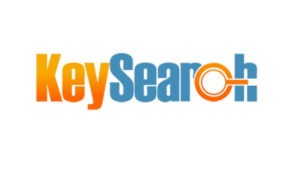 I've been a subscriber to KeySearch for years now. It's simply the best bulk keyword research tool to use for bloggers just getting started in the industry.
You can upload nearly 50-100 keywords at a time to spot difficulty and viability for usage in your blog.
KeySearch is a great tool to start learning the ins and outs of keyword research for both Google and YouTube. The tool won't break the bank and will provide you with everything you need to find success in the blogging world. You can read more about KeySearch in our review of the platform.
Pros of KeySearch
These are some of my favorite pros of using KeySearch with your blog or website:
Extremely affordable at only $17/month
Easy to use bulk keyword difficulty checker
Exportable excel sheets for keyword research
Easy to use list building for keyword groupings
YouTube keyword search difficulty
Cons of KeySearch
These are some of my favorite cons of using KeySearch with your blog or website:
Some limited functionality with tracking keywords
Less in-depth site explorer relative to Ahrefs
Affiliate Marketing
FlexOffers Affiliate Program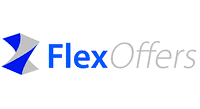 FlexOffers is one of the go-to places for bloggers to get started with affiliate marketing. You can sign your website up immediately and start integrating links.
FlexOffers one of the best-in-breed selections of affiliate partners with a vast network ranging from beauty, personal finance, travel, shopping, technology, gig economy, etc.
The options are endless for you to choose from no matter your niche. They offer straightforward payment plans for when you get paid on affiliate conversions. You will get your income directly deposited into the bank account of your choice.
It's never too early to start monetizing your blog or website with affiliate links. I do recommend you have a thought out plan and strategy to it beforehand. Read more about the platform in our FlexOffers review.
Pros of FlexOffers
These are some of my favorite pros of using FlexOffers with your blog or website:
Endless options of affiliate partners
Real-time reporting for clicks, impressions and earnings
Easy to sign up, no minimums for traffic
Most partners allow affiliate links within emails, social media and more
Cons of FlexOffers
These are some cons of using FlexOffers with your blog or website:
A little clunky of a platform to check and monitor
While it is real-time reporting, it doesn't have immediate results
There have been a few instances of reporting glitches that require fixing
See Related: Best Affiliate Marketing Programs to Make Money