Blogging is a tough industry. It takes a lot of hard work and passion but can be so rewarding. Here are some of the best blogging tools that I use on a daily basis to increase my reach and audience daily.
Why do you need to care about blogging tools? If you invest in yourself, you can become more efficient and practical to ensure success in your journey to make money online.
You really do have to spend money to make money.
Why do you need blogging resources?
Blogging is very competitive. You need to keep an edge if you want to be nimble in the latest changes with social media algorithms, search engine rankings, WordPress updates and more.
If you are like me, you probably have multiple streams of income and a number of different online businesses. You'll likely need some tools to help you be more efficient and productive. There's nothing worse than working counter-productive when you could be doing something with ease.
I'll break down a variety of resources to help you do more in less time.
Here are several categories to consider (just click the link to go to these categories):
These are some of my favorite tools for success that helped me build a small niche website into a six-figure business.
Blogging Resources & Tools + Reduced Time = Success (And Profits)
With these tools and your hard work, you will be destined for success. You'll need to learn how to use them as I've done already.
I only recommend products that I truly love. I won't recommend products that won't build your bottom line.
It's as simple as that. When I created my first niche six-figure site, I knew that I wanted to work efficiently so I could enjoy the finer things in life. Also, it opens doors for you to grow faster by working on other aspects of your blog.
To make money online, you have to hustle.
You need to think about it from a financial perspective, here's an example:
If I opt-in to a tool and it costs $100 per month, I want to know it will generate $150 of new or additional profit.
That equals to $50 of net profit per month.
From a valuation standpoint, investors/buyers usually pay a 30x multiple on net profit per month for websites. This means $1,500 of new value instantly.
Over time, if it is a tool that can continually provide value. This will compound over time.
You need to build an audience fast if you want to achieve success with blogging.
Best Blogging Resources & Tools
These are some of the best blogging resources and tools to help you build your audience, find the right keywords and start on a pathway to making money online.
Hosting & Pagespeed
Anything that contributes to improving your site speed is an instant blogging resource that I want to get behind. If you are like me, chances are you don't know a ton of coding or programming skills.
If you don't know code, you can waste hours and hours studying how to learn code and improve your site speed. Along the way of learning, you can potentially break your site or damage your blog content.
It's a vicious cycle. Alternatively, you can use these resources to improve your site speed and you won't have to sacrifice additional time.
Bluehost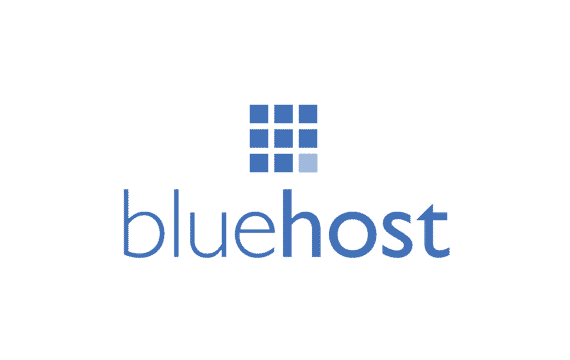 As a blogger, your primary concern after your content should be reliable web hosting. Let's face it, a user who likes your content but has to wait for your website to load for a long time isn't likely to come back.
So, by investing in a good domain hosting plan, you're investing in recurrent traffic on your blog.
Bluehost is one of the best website hosting platforms there is. They offer high-quality services; that's with additional features at reasonable prices.
Their initial plan starts at only $2.75 per month, in which you'll get a free SSL certificate, a free domain name, additional security, and essential backups.
Along with that, you get all the necessary stuff by default, including unmetered bandwidth, email account integration, and 24/7 live chat. This not only makes your website easy to organize and manage for you but accessible to navigate for your users as well.
Most importantly, it offers reliable uptime throughout the year. You don't want to lose valuable clicks and views just because your website is down.
With Bluehost, there's a very little chance you'll face that. The site boasts of providing you about 99% percent uptime per month, that's as good as it gets.
Besides that, the site makes sure your website does not test your visitors patience. Research shows that websites that take long to load seldom rank high on search pages. Bluehost-backed sites have a loading speed of 405ms, which is one of the fastest loading speed rates you'll find.
Another aspect we love about Bluehost is its security features. Unlike the other low-priced hosting options in the market, Bluehost keeps your personal information private. This way, you don't have to worry about hackers finding their way into your site.
Here's a step-by-step tutorial on how to get your blog started with Bluehost.
Also, the platform offers a variety of app integrations you can use to enhance your UI.
And, if you operate multiple blogs and purchase all your domains from them, you can use their domain management feature to keep everything on track.
Stackpath CDN

Founded in 2017 by Lance Crosby, StackPath is one of the newest and most popular content distributions networks. The platform offers flawless, high-performance content delivery worldwide for your blog.
When you get started with your website through StackPath, you'll get the basic features like SSL support, analytics, and WAF functionality by default. This means you have to pay no more than the initial price to get all these essential integrations on your website. Unlike other platforms where these features vary according to the plan your purchase.
So, whether you're a beginner who can't invest much or a seasoned blogger, you can get the security you need from StackPath.
Also, their site mentions that they help you reach more than 50 countries across the globe. While this isn't much compared to CDN giants like Cloudfare, it provides good exposure for bloggers to get regular organic traffic.
What we love about StackPath are the security features it provides for your site. It has a web application firewall system that protects your site against potential online threats. Besides that, their DDoS protection feature makes sure that no excessive traffic is directed towards your website to bring it down.
Additionally, you'll get additional features like site acceleration, real-time reporting, and edge encryption to make your site responsive and readily available for your audience.
Graphic Design
Canva Pro

If you've already done some homework regarding blogging, you probably know that visually enticing content works best for keeping the audience engaged. That's where platforms like Canva Pro come in.
Canva Pro is the advanced version of a well-known drag-and-drop designing site. With the pro version, you'll access unique new features, including images, photos, illustrations, and templates.
The best part, all these features are available for only $1 each. Along with that, you get about 400,000 free photos and templates as well, just by signing up for the pro version.
Furthermore, the site is easy to use. The images and templates are organized category-wise to choose the ones that match your blog genre.
All you have to do is sign up and create the designs you need to make your blog appealing. The site has everything you need from a catchy homepage to social media banners, animated images, and graphic components.
Moreover, the Canva Pro dashboard helps you organize your work on the website. From here, you can access design templates you've used previously, make your brand kit, and set your designs in different folders.
Another useful aspect is its team collaboration feature. Through that, you can share your work, ideas, template settings, and about everything you're doing with your team.
This way, everyone can stay in the loop and work together on the same platform to maintain uniformity and continuity in your blogging website.
Besides that, you can integrate social media networking sites with Canva Pro. Meaning, you can connect it directly to your WordPress site and import your designs.
Also, you can take images you want to include in your content from your Instagram, Facebook. Dropbox, or Giphy account, which is a pretty useful tool for bloggers who operate on multiple platforms.
Content Outsourcing
WriterAccess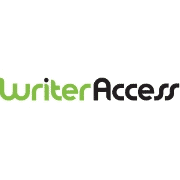 WriterAccess is an excellent service for finding top writers to help you with your content strategy and actual content execution. You should have a blog post planner to organize and deploy your content strategy for your blog.
Yes, the content on your blog should be personalized and unique to you. But that doesn't mean you shouldn't consider getting help to write, formulate strategy and execute that plan.
I've used WriterAccess a ton to build content in a variety of forms. You can use WriterAcess to:
Develop content for your social media accounts.
Write syndicated posts that promote your brand to other media outlets.
Hire a press release writer to announce a brand partnership.
If you aren't a writer by trade, there's likely a ton of things you'll learn about content, tone of voice, copywriting and promotion from other writers along the way.
It's pretty easy to get started and you'll get a free trial along the way by using my link.
Lead Generation & Email Marketing
In this section, we'll provide the best blogger resources to help you build an email list and grow.
Leadpages: An Affordable Audience Building Platform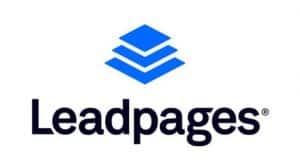 Leadpages has been an effective tool for me to build my audience at a faster rate while also maintaining quality and simplicity.
Leadpages provides landing pages, lead magnets, auto-responders and more to help other bloggers succeed in building an audience and interacting with them.
With Leadpages, you can basically make money online without even needing to own a physical website. For me, I love using Leadpages in conjunction with my blogs and websites. I've seen unbelievable conversion rates and success as a result.
Read more about the platform in our thorough Leadpages review.
Pros of Leadpages
These are some of my favorite pros of using Leadpages with your blog:
Over 200 landing page templates to use to build your audience
Easy drag and drop feature to create customizable, highly converting landing pages
Simple integration for sending lead magnets
Pre-tested, highly optimized designs
Cons of Leadpages
These are some of my favorite cons of using Leadpages with your blog:
Some limited functionality with creating buttons
Pricing is at a premium relative to alternatives
With the Financial Wolves link below, you can start using Leadpages for free for 14 days. Completely risk-free.
I used this free trial to nearly double my email list during that timeframe and I never looked back from there.
ConvertKit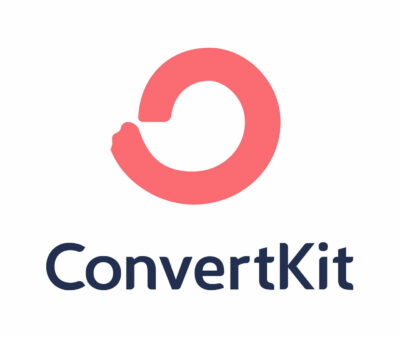 Your next step after generating traffic is to convert this traffic into regular, loyal visitors. For this, you'll need a reliable email marketing service such as ConvertKit.
The platform is created by Nathan Barry, a visionary in need of a reliable marketing tool. He ended up creating one out of his own frustration and made it available for bloggers like him all over the world.
If you've already searched through the internet for email marketing service providers, you must've come across lots of free ones. These might seem like good options initially, but all they'll do is stock up your emails into your client's spam folder.
This means if you're serious about enhancing regular traffic to your blog and providing meaningful updates to your clients, paying a reasonable price is not bad, considering the long term benefits.
With ConvertKit, you can send complex, powerfully automated email updates to your users and create a professional image for your blog. Along with that, you can also send out broadcast emails from the platform.
Their broadcast emails allow you to reach specific audiences rather than send the same emails to everyone. This way, you can send out interest-specific emails to subscribers from different segments of your email list.
ConvertKit lets you tag each subscriber and get informative data on their previous links on your emails so you can find out what they like and don't. This way, you won't turn off a user by bombarding him with irrelevant emails.
Search Engine Optimization
One of my categories of blogging resources is keyword research and search engine optimization tools. You need to be optimizing for search engines when you are first starting your niche blog. This is the most efficient way to start generating cash flow.
Then, you can use that cash flow to grow other channels like social media.
KeySearch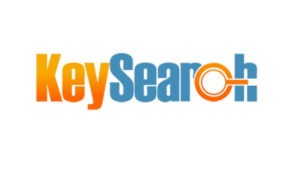 I've been a subscriber to KeySearch for years now. It's simply the best bulk keyword research tool to use for bloggers just getting started in the industry.
You can upload nearly 50-100 keywords at a time to spot difficulty and viability for usage in your blog.
KeySearch is a great tool to start learning the ins and outs of keyword research for both Google and YouTube. The tool won't break the bank and will provide you with everything you need to find success in the blogging world. You can read more about KeySearch in our review of the platform.
Pros of KeySearch
These are some of my favorite pros of using KeySearch with your blog or website:
Extremely affordable at only $17/month
Easy to use bulk keyword difficulty checker
Exportable excel sheets for keyword research
Easy to use list building for keyword groupings
YouTube keyword search difficulty
Cons of KeySearch
These are some of my favorite cons of using KeySearch with your blog or website:
Some limited functionality with tracking keywords
Less in-depth site explorer relative to Ahrefs
Affiliate Marketing Networks
An affiliate marketing network is a great blogging resource. If you ever lose an affiliate that you work directly with, you can cross-check other options through these networks. These networks usually have thousands of brands so you'll always have a backup plan.
FlexOffers Affiliate Network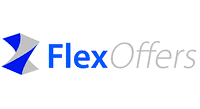 FlexOffers is one of the go-to places for bloggers to get started with affiliate marketing. You can sign your website up immediately and start integrating links.
FlexOffers one of the best-in-breed selections of affiliate partners with a vast network ranging from beauty, personal finance, travel, shopping, technology, gig economy, etc.
The options are endless for you to choose from no matter your niche. They offer straightforward payment plans for when you get paid on affiliate conversions. You will get your income directly deposited into the bank account of your choice.
It's never too early to start monetizing your blog or website with affiliate links. I do recommend you have a thought out plan and strategy to it beforehand.
Read more about the platform in our FlexOffers review.
Pros of FlexOffers
These are some of my favorite pros of using FlexOffers with your blog or website:
Endless options of affiliate partners
Real-time reporting for clicks, impressions and earnings
Easy to sign up, no minimums for traffic
Most partners allow affiliate links within emails, social media, and more
Cons of FlexOffers
These are some cons of using FlexOffers with your blog or website:
A little clunky of a platform to check and monitor
While it is real-time reporting, it doesn't have immediate results
There have been a few instances of reporting glitches that require fixing
MaxBounty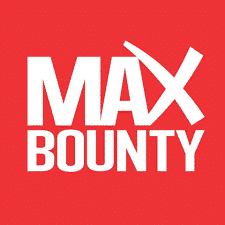 MaxBounty is one of the pioneering platforms in the lead generation market. Founded in 2004, the website helps connect affiliate advertisers with online content publishers so that both parties can benefit from a professional relationship.
The company has lots of listed advertisers that publishers can choose from according to their blog genre. As a blogger, you can maximize your earnings on MaxBounty by signing up for multiple affiliates at once.
Once you choose advertisers on the site, they'll pay you through MaxBounty according to the CPA model. This means the advertisers will pay you for every action a user conducts on their link through your blog. These include clicks, purchases, browsing, etc.
Besides that, MaxBounty is known for prioritizing high-quality ads. This is an important aspect to consider, as low-quality ads can ruin your blog's user experience.
The site also helps you choose relevant ads according to your blog genre. You can display the products and services that interest your users. This not only makes your site more productive and helpful for your users but also helps maximize your earnings.
Another significant aspect of MaxBounty is that it provides weekly payments for its users. That's one of the fastest payouts in the market, and it makes the platform more reliable than its contemporaries.
Moreover, the site has affiliate managers you can consult if you have difficulty choosing your blog advertiser.
See Related: Best Affiliate Marketing Programs to Make Money