Are you running low on cash and need a quick fix to boost your budget? And, did you know you can make instant money online absolutely free? Read on to find out how to make money with zero start-up costs from the internet.
The internet is a goldmine when it comes to making that extra cash you need, at the comfort of your home. I know you may be skeptical about making instant money from the internet because of the numerous online scams.
But, don't be hasty to dismiss every online gig as a scam.
The truth is there are numerous legit online platforms that you can use to make instant money online absolutely free. Even better, there are no limits on how much money you can earn from the various online apps and websites.
This article explains just how easy it is to earn instant cash online and sort your immediate needs.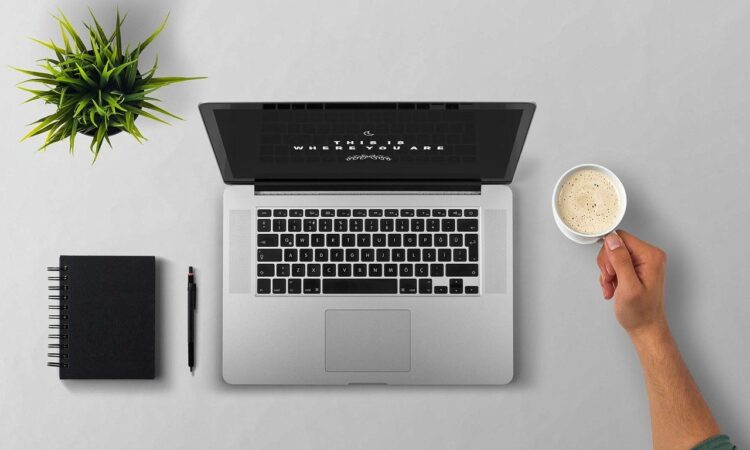 How to Make Instant Money Online Absolutely Free (No Surveys)
Not interested in taking online surveys?
Here are the other viable ways on how to get free money without answering a single survey.
1. Earn Instant Money by Using CashBack Apps
You can make money from the convenience of your smartphone by just installing cashback apps. That's right! if you need quick, legit, hassle-free cash, cashback apps are an excellent option.
These apps give you a chance to get cash rewards and save money on the various purchase you make. Some apps offer better rewards than others, and you can also have several of them.
Here are some incredible apps you should try today.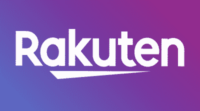 Do you want to get instant money via PayPal for doing your shopping? Rakuten is one popular app that rewards you up to 40% cashback for purchases made even at your local store.
Rakuten provides a referral link, and you earn free and instant money every time you buy using the provided link.
You need to link your debit or credit card to the app to activate the offer and enjoy the special coupons and discounts as you shop.

Imagine earning free money for doing absolutely nothing. You will make $20 instantly for just signing up for Ibotta. In addition, you get quick cash when you buy your groceries and essentials from their partner stores, whether online or in-store.
If you are not a heavy shopper, you can easily make around $150 annually on groceries and online purchases.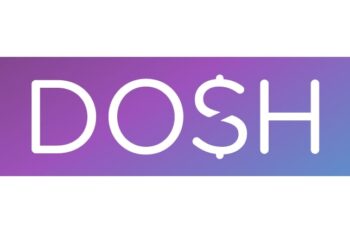 This app pays you instant cash when you dine, shop, or book travel. Once you link your cards to the app, you automatically earn money each time you swipe your card.
You can then transfer your earnings to your PayPal or bank account.
What sets Dosh apart from other apps is that it gives you the option of donating cash to a charity.
2. Make Money by Completing Easy Tasks
You can get quick legit cash by using your skills to complete simple tasks on the internet. And when we say easy, we mean just that! Absolutely easy!
Are you looking for a fun way to make some money? Simply listening to your favorite tracks gets you there? Slicethepie is one app that allows you to make easy money as you listen to music.
The app pays you to review and rate songs by new recording artists.
But, you must listen to a song for at least 90 seconds before leaving a review. The length of your review determines how much you earn.
The longer your review, the more money you earn.
Companies are paying a lot of money to get an objective review of their apps and websites. You will only use 20 minutes to complete a website test and make at least $20 per test.
Interestingly, you don't need specialized skills to carry out the test. You're only required to be internet savvy and be fluent in English.
Earn Free Money by Watching Youtube Videos
Getting paid for watching Youtube videos is another incredible way to make instant money online absolutely free.
Content creators struggle to get views for their platforms and need help promoting their content.
You can get $10 free cash from online platforms such as MyPoints, iRazoo, and Swagbucks to watch Youtube videos.
3. Get Free Cash for Saving Money
Saving money is a brilliant idea. It becomes even better when you receive payment for it. If you want to make free money online, here is how you can do it while saving and investing.
Arcons is a mobile app that helps you to save and invest regularly. Arcons builds investing portfolios that match your goals. For instance, it can help you save for a vacation, retirement, or even emergencies.
You instantly get a free $5 welcome bonus when you sign up.
Arcons is an excellent app that helps you make free money as you grow your wealth. You get free stock whenever you purchase an item using a linked credit or debit card.
Generally, Arcons quickly invest your spare change in exchange trade funds. Your portfolio gets free stock without you putting in any effort.
This app helps you to save money with almost zero effort. You only need to download the app, link your credit or debit card, and start making money.
The app reviews your spending habits and finds where you can save money. When Digit obtains the money, it moves it to a separate savings account.
You can save up to $ 250,000, and even better Digit pays you interest on the savings.
So you can meet your saving goals while also receiving free money.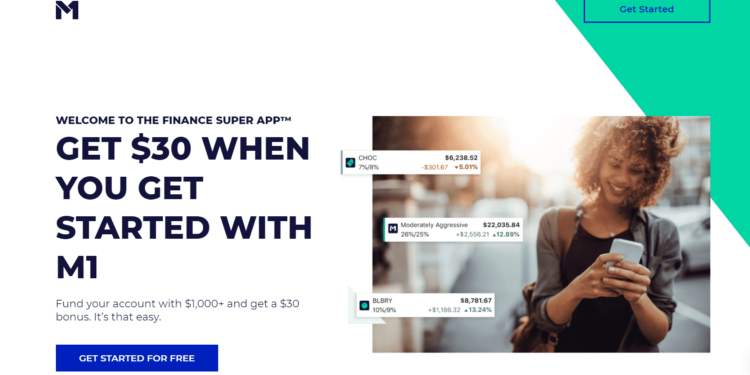 Stock market investing is a common way to make quick money online. If you're new to investing and don't know where to start, M1 Finance comes in handy.
It allows you to invest in EFTs, stocks, securities, and bonds. M1 Finance lets you set your strategy, and it automates it. This way, you earn easy money when your investments pay off.
You get up to $ 30 free money when you sign up and fund your account with $1000. In addition, there's a referral bonus of $10-$50, when you refer someone.
4. The Instant Income Method
You can also make instant money online absolutely free through multilevel financial marketing. The instant income method is a sales channel created by Mack Mills, a famous internet marketer.
This sales funnel promotes MyEcon's credit repair company. You share a sales video of Mack Mills on his bad credit and purchasing items in cash, and how MyEcon assisted him in improving his credit score.
You then join Mack's channel as an affiliate, and you can earn up to $5,000 by sharing the sales video and getting more signups for the program.
5. Get Instant Money Online for Sweating It Out
Did you know you can make instant free money by losing weight and being healthy? Yes, you can!
There are some awesome apps that motivate you to lose weight, as you get paid.
Some of these include:
Imagine getting paid $10,000 for sweating yourself up. The HealthyWage app rewards you with cash prizes of up to $10,000 when you exercise, follow your diet, and achieve your weight loss goals.
This app lets you set your goals, place a bet on yourself, select, and you're ready to go. Placing high bets means pushing through your weight loss goal and earning money from it.
The app also allows you to make challenges or compete for the $10,000 jackpot as a team.
Sweatcoin is another fun way of making money by exercising and losing weight. With Sweatcoin, you only need to install the app and start counting the steps you take and earn.
Sweatcoins are digital cash and are used for holiday vouchers, discounts, and offers.
This app gives you a chance to earn at least $50 for maintaining healthy habits. It lets you bet on exercising in the gym and track your calories.
If you fail to follow through on your habits, you pay $5. But if you're successful, you earn money each week.
The Pact allows you to commit to a healthy habit, take a photo, and earn when the community approves the habit.
See related: How to Make Money as a Teenager: 9 Proven Ways
How to Make Instant Money With Surveys
Online surveys are also an easy way to make instant money absolutely free, and get paid on PayPal? They are some of the simplest ways to get quick cash and instant money in your PayPal.
Here are the best online survey sites you can try out today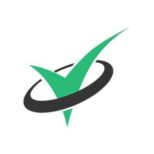 Survey Junkie is a popular survey site that brands pay to get genuine opinions about products and services, from their customers. You earn points by answering online surveys and participating in focus groups.
The points you earn on Survey Junkie can be exchanged for gift cards or cash.

You get free money with Swagbucks, first by signing up and getting a $5 bonus, and then answering surveys.
Once you get the rewards on your dashboard, you can easily convert your coins into gift cards or cash via PayPal.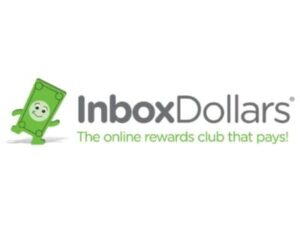 InboxDollars lets you earn cash by watching videos, taking online surveys, reading emails, and playing games. Now, these are pretty simple and somewhat fun tasks to complete.
With InboxDollars, you earn between $0.01 to $20 per task depending on length and complexity.
Start Earning Today
The internet provides legit apps and websites to make money online absolutely free. And, you can earn as much money as you want, depending on the method you choose. Combine a few of these ideas and see how easy it is to make legit money online.
Related Resources