Would you like to know how to make money as a teenager? Do you have several things you want to buy but don't want to ask for money from your parent? This article has the answers you seek.
Whether you want to purchase the latest outfit you've seen with your friend, tickets to attend a concert by your favorite entertainer or even buy a classic electronic gadget, you don't have to rely on your guardian. And while the small savings you make might not be enough, I'm here to show you exactly how to make money as a teenager, both online and offline.
Firstly, there are tons of online platforms that help you learn how to earn money as a teen. Working online is easy and convenient since all you need is a smartphone or laptop with internet connectivity.
Alternatively, you may try fulfilling tasks offline for money. This method is also quick and straightforward as you can find easy jobs to do from friends, neighbors, or family.
Whichever method you choose, you'll be able to make your own money at least. And, you won't have to rely on anyone to buy whatever you want.
Let's dive right in:
How to Make Money as a Teenager
So, how can teens make money if they don't have a job yet? This is a compilation of the 9 best ways to help you start making money online and offline as a teen.
Ways for Teens to Make Money Online
How can teenagers make money online? Here are incredible ways to help you make money online as a teenager:
1. Taking Surveys for Money
Survey Junkie is one of the sites that pay people for completing online surveys. When you join Survey Junkie, you earn rewards to offer your opinion or give a personal experience.
All you need is to build your profile on the platform, and they will match you with the suitable surveys that fit your criteria. Once you complete the surveys, you earn virtual rewards points that can be redeemed as e-gift cards or converted into cash paid through Paypal.
Swagbucks also gives you a chance to make money online by doing surveys. Once you join it, you'll get points for answering simple questions. Swagbucks doesn't only reward you for surveys but also for simple tasks like shopping online, searching the web, and even watching videos.
After your points accumulate, you can redeem them for gift cards at Walmart or Amazon stores. Alternatively, you may convert the points to cashback, which Survey Junkie will send to you via Paypal.
Other legit survey sites that you can join as a teen include, InboxDollars, Opinion Outpost, MyPoints, i-Say, Toluna and OneOpinion and more.
2. Start a Youtube Channel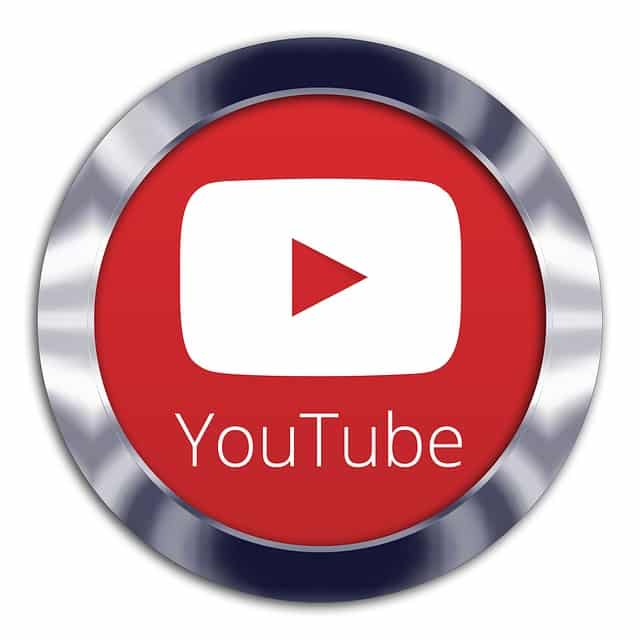 Starting a YouTube channel is yet another excellent option for a teen who wants to earn online. To make money as a Youtuber, find something unique that you can record to attract and retain an audience. Whether it's singing, cooking, applying makeup or playing a musical instrument, you can gradually create a brand and start generating income.
For this option, consistency is vital. Also, be ready to remain in it for the long haul. The good thing about it is that it will be a good passive income source in the long run.
Most YouTubers make less than $100 in their first year. But, the more you create great and unique content, the more your subscriber base and views will grow. Soon, big brands will start contacting you for great deals, and thus you'll begin to generate thousands of dollars.
Want to know how to make money as a teenager without a job? This is a perfect option.
3. Manage Social Media Accounts
Do you spend a lot of hours on social media? Well, you can make social media management your job.
There are hundreds or thousands of businesses without a good social media presence. Why not help these businesses get on social media for money?
Search for local small-business owners willing to establish themselves on social media but has no time for it. Then, let them know that being on social media can give them more leads and will help expand their business. When you show them that it'll significantly impact their business, it might convince them and make them willing to pay you for it.
An average social media manager makes $27.94 per hour or $58,105 per year in the US. You may charge an entry-level pay per hour when starting.
Once you build a track record and get a few excellent reviews as a social media manager, you may increase your prices as you see fit. With time, the clientele base may increase, and you'll start generating vast amounts of money.
Consider doing short courses online on social media management to hone your skills and serve clients better. This way, you'll be able to provide better services. Social media platforms are dynamic as the media often make many updates – so a course will enhance your skills.
4. Try Freelance Writing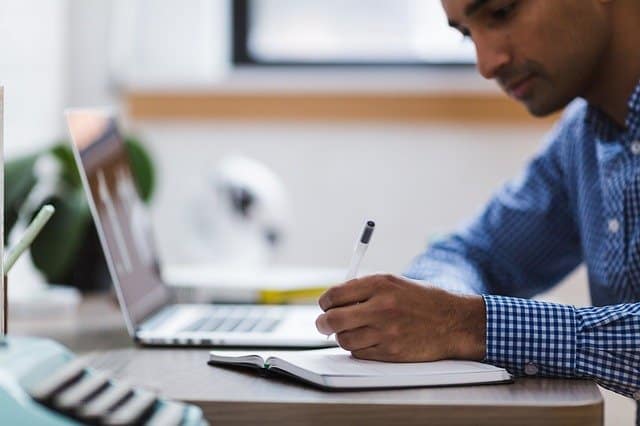 Are you a creative writer, or do you love putting ideas into words? Then you can offer freelance writing services and make some good cash for it. Freelance writing jobs are constantly available, as businesses and blog writers always look for people to ghostwrite for them.
You can use platforms like Fiverr, Upwork or Freelancer to find freelance writing jobs. Alternatively, you can use social media platforms like LinkedIn, Facebook, Instagram to advertise your services. Include your skills and expertise on your profile to attract clients looking for writers.
Note: Delivering outstanding results helps you retain clients and get referrals.
Also, consider writing courses to enhance your skills or add a new pack to your portfolio like SEO. When you offer these extra services, you'll be able to grow your hourly rates and generate even more money.
5. Sell Print on Demand Items
If you can create fantastic designs or have an eye for the hottest dank memes in town, you could make some money selling print-on-demand items on Merch by Amazon.
There are many platforms where you can create your customized items like t-shirts, hoodies, mugs, caps, bags, pillowcases, and even shoes. All you need is to create a cool design and upload it. No need to order inventory or handle shipping as all these processes are taken care of by Amazon.
The good thing is you don't even have to be an expert in graphic design to do this. Simple text-based or memes are among the top strategies that generate tremendous income.
Using Merch Informer will help you come up with cool designs and keywords to help reach clients. Print on Demand is a perfect way to make money online as a teen.
6. Play Games for Money
Do you love playing video games? How would you like to make some money while playing games online?
There are numerous legit game apps that pay to play games, including MistPlay, LongGame, Solitaire cube, etc. While this will not make you a fortune, it will ensure your pockets never run empty.
Most of these apps online require you to have an Android or iPhone and it costs you nothing to play. You can make up to $5 per hour. Well, if you need extra change, consider making some bucks doing what you love.
These platforms can help you make money gaming online:
This is like the modern-day Blackjack, Spiced with some Solitaire. Here, you have a chance to play against several other skilled gamers, for a chance to take home some bucks. 21 Blitz is not only an easy way to make online money but also a quick one.
And, while you can use the free games to hone your gaming skills, depositing some money gives you a chance to win big. The matches here are either head to head or tournaments (small or large).
A game consists of a single card deck, completed in 3-minute increments. And to win, you must finish the game before the set time expires.
With Blackout Bingo, you play games to win Ticketz. These Ticketz can be redeemed to earn you entry to real money competitions.
For example, 20,000 Ticketz, equals $1, and 1,250,000 Ticketz will earn you $100. With this money, you can now enter gaming competitions where you can earn real cash.
And that's not all. Every time you refer a friend who deposits some money for gaming, you receive a $20 bonus.
The platform has over 30 million players globally and has paid over $60 million to players. While it's certainly a form of gambling, it can also be a great source of extra income.
Playing Dominoes Gold gives you a chance to earn real cash prizes when you win.
But how does it work?
Well, first you have to play against the computer. Your opponent also plays an identical game with the computer. The one, who defeats the computer with more points, becomes the winner.
If you trust your gaming skills, this can be a great way to make some extra cash, and have fun while at it. You can join the Skill community to get a chance of competing for real money prizes, in the domino tournaments.
It simple! Compete against the computer, compare your score with that of your opponent, win cash prizes.
The first step here is to download and install Pool Payday app on your Android or Apple iOS device. From here, set up your gaming profile and familiarize yourself with the app, by playing free games.
Once you are good to start making some bucks, you can pay a fee to enter into the various competitions. You'll either be playing 8-Ball or 9-Ball pool games. The more games you can win, the better chances you have of making some good amounts of money.
I know this sounds like gambling but if you've honed your skills, it can certainly make you those extra bucks you are looking for.
See Related: 11 Ways to Get Paid to Watch Ads
Please note: Prize tournaments are not enabled in the following states: AZ, AR, CT, DE, IN, LA, ME, MT, SC, SD, and TN.
How to Earn Money as a Teenager Offline
Here are other easy ways to Make Money as a Teen:
7. Find a Gig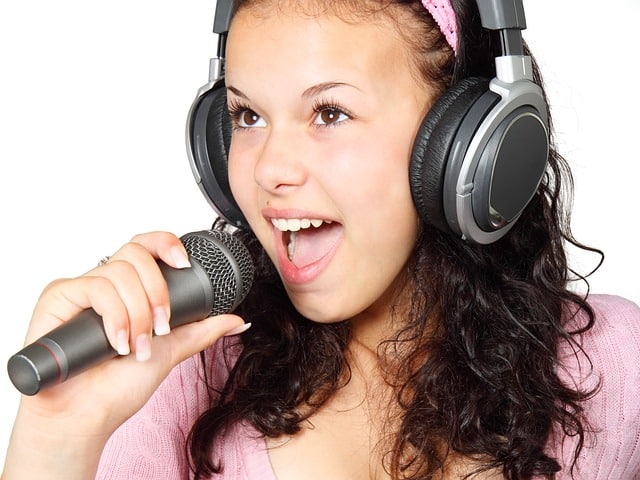 Do you have exceptional talent like singing, acting, modelling, dancing or gymnastics? You can earn some money by showcasing your talent. Many superstars began their careers while still teens.
So how do you go about it? For example, if you're a good singer, you may reach out to restaurants or cafés around. Then, send them your videos or audios recordings. If they like your singing, they might agree to hire you to perform for their customers.
Also, find and attend plenty of auditions. It may take hundreds of auditions and a lot of stamina to get you where you want, but it's all worth it. Most celebrities also endured plenty of "Nos" before they got their 'yeses. '
So, be ready to hear the word "No" as this is very common, especially when starting. However, with determination and patience, you won't lose.
You never know you may be the next Oprah, Taylor Smith or Dwane Johnson.
See related: How To Make Money As A Freelancer
8. Tutor Friends
If you are good at a particular subject like math, you could make some money tutoring juniors for their PSAT. This job can fetch you up to $20 or more an hour, which is good money when it accumulates.
Tutoring a subject you love doesn't even feel like work. And, it will not only help you make money and give you a refresher to help you do better in your current class.
To get some tutor jobs, you can ask parents if they know kids who need help. It's easier to obtain such jobs via parents since often students feel embarrassed to admit their weakness.
9. Pet Sitting or Walking
Another easy job that may bring you quick bucks is pet sitting. If you love being around furry friends like dogs and cats, you can earn money by doing this job. Dog walking and pet sitting can make you up to $25 per session in the US.
With time, you may offer other services such as pet hosting, pet grooming or dog training, which may help you generate even better income. Advertise your services around your neighborhood or use online platforms like Instagram, Facebook or Rover.com to find clients.
Related Resources