This isn't your regular 'make more money' article. I compiled 15 of the most powerful ways to increase income in this definitive list, complete with actionable insights and tips on how to start.
Here at Financial Wolves, I've already listed out hundreds and hundreds of ways to make extra money on our previous blog posts. If you've been following the tips I provided, I hope they've been working well for you the same way they did for me.
As aspiring money-makers in a world that's growing progressively busier every day, most of us don't have the privilege of extra time. We're just too cooped up with working, taking care of the family, and making sure we live a comfortable life.
Thanks to the internet, there are a limitless number of ways to make extra money – and the challenge, as a financial guru, is to cherry-pick the best, most lucrative, and life-changing ones.
So if you only had to try 15 ways to increase income with the little free time you have left, what would they be?
To help you out, I'm sharing this carefully curated list, whittled down to only 15 of the best ways to increase your residual income and help you build long-term prosperity.
These are actionable, real-life insights that you can apply to your workplace, integrate into your lifestyle, or employ during your free time.
I've provided only 15 of the best tips, with options for anyone from all walks of life. It doesn't matter if you lack time or resources – at least one of these tips will apply to you.
Ready to get started? Let's make more money today!
1. Start a blog with Bluehost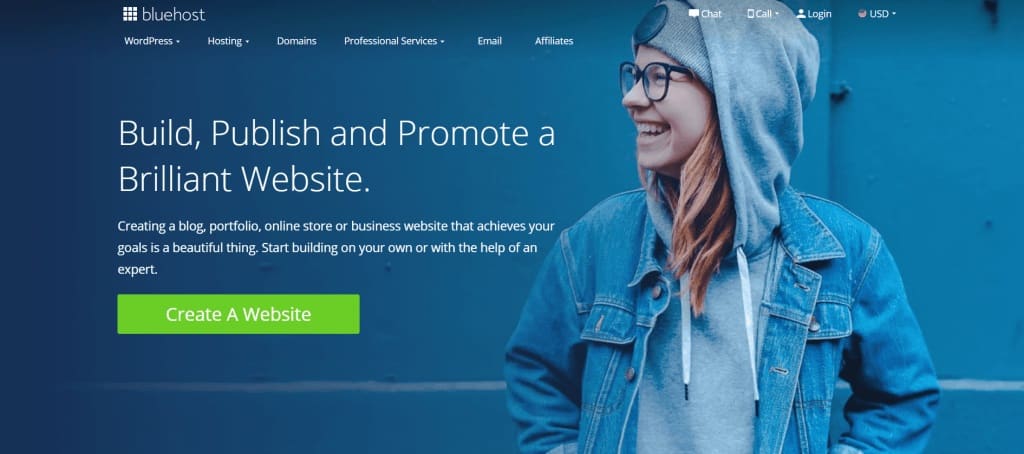 There's no surprise here, as a blogger myself, blogging tops my list of the best ways to increase income. There's limitless earning potential in blogging, but only if you know what you're doing.
Blogs have changed massively over the last decade, and bloggers must know how to apply the latest blogging strategies to turn the practice into a lucrative business. If you're looking to make money online through blogging, here are some of the best ways:
Try affiliate marketing. Affiliate marketing is the process of earning a commission for promoting a company's products or services. Look for brands that you believe in and find out if they have affiliate programs. Each product or service sold to visitors that have been led by your page earns you a certain amount of income.
Try out platforms like FlexOffers or MaxBounty where you can connect with reputable brands that you can become an affiliate for.
Select a dependable host. It's challenging to reach blog success when your web host sucks. Trust me, I know. Bluehost has one of the most impressive uptimes and customer service at an affordable price. Bluehost is also newbie-friendly, so if you're just starting with blogging, this web host is a great choice.
Capitalize on email marketing. Never ignore the power of email marketing when it comes to tapping into your website visitors. The power to upsell products, encourage repeat purchases, or having a cart abandonment plan when you have an e-commerce business can massively enhance your sales.
Check out platforms like Constant Contact or Leadpages if you need help with email marketing.
Want to build an audience to earn passive income? Join my free course to learn exactly how.
See Related: How to Choose the Best Blogging Platform to Make Money
2. Save more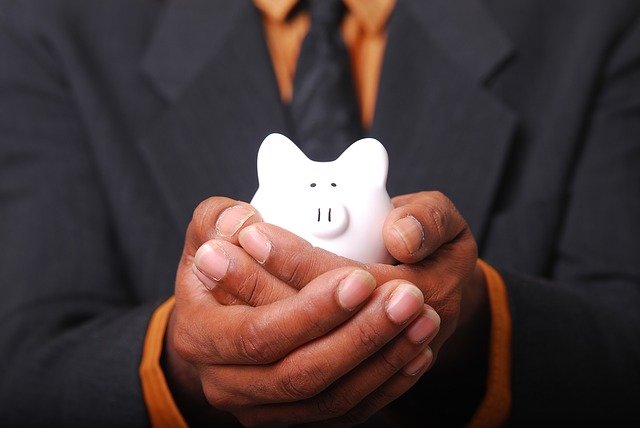 If you're looking for simple ways to increase your disposable income, learn how to save. It doesn't matter how much you earn – the only thing that matters is how you save.
Moneymakers who efficiently cut back on their expenses will, obviously, have more money.
If you're having problems with saving, remember: a little goes a long way.
Eat less outside, scale back on your subscriptions, or use less electricity and water – being creative with ways to cut costs allows you to save without having to make massive lifestyle changes.
3. Invest your savings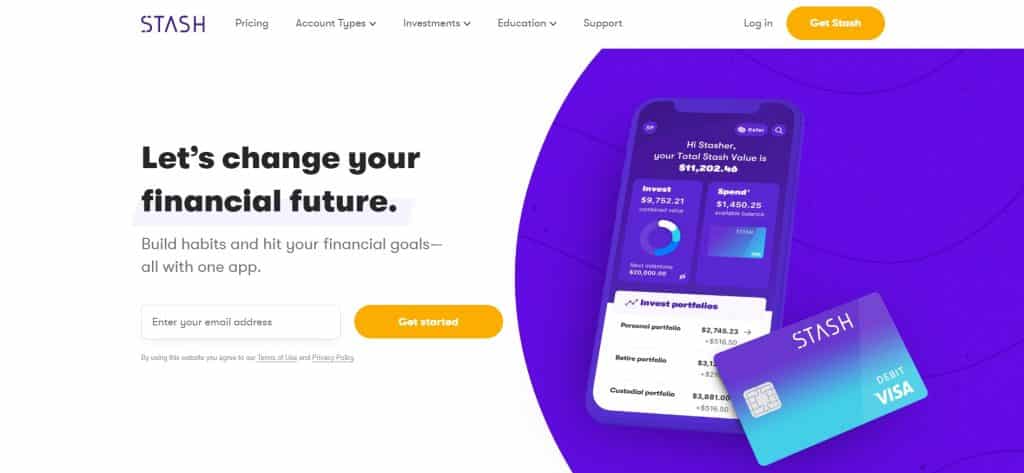 So you've cut back on costs and saved more money, now what do you do with all the money in the bank? One of the best ways to increase income is to invest. Investing allows you to grow your hard-earned money, but of course, not without the natural risks involved.
Before diving into the world of investments, don't forget to study the type of investment you're getting into. You can explore micro-investments or invest in real estate investment trusts or cryptocurrency.
With today's advancements in technology, you can invest through your smartphone for as low as $5 a month.
Want to Invest Smarter?
M1 Finance: My personal favorite to invest money on auto-pilot. It's completely free to use, it will automatically contribute your investment into allocated pies. Join M1 Finance Now
Robinhood: No transaction fees on any type of trading. No strings attached. You'll even get a free share of stock when you join. Get Free Stock Now
Personal Capital: Track your net worth and retirement accounts for free to ensure proper diversification. I love tracking my accounts with Personal Capital. Join Personal Capital for Free
See Related: 10 Sites that Give Free Stocks – Start Investing
4. Ask for a raise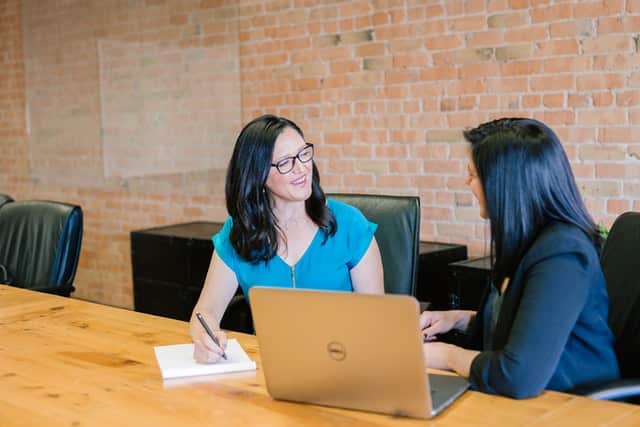 Asking for a raise is one of the easy ways to increase income. If you've been working for a job for some time with exceptional performance, you may be able to negotiate a higher salary with your employer.
Asking for a raise can be a tricky practice, especially if you have doubts if you deserve it or if you aren't prepared with what to say.
Providing evidence of your worth and contributions to the company are essential when asking for a higher salary, but there are more tips you can employ.
5. Learn a new skill

Is your job not high-paying enough? One of the best ways on how to make money is to learn a new skill. Today, with platforms like Udemy or Coursera, you can take online classes on just about anything. The trick is finding classes that you're interested in enough to seriously pursue.
A good idea is to hone yourself in any of today's most lucrative skills (hint: most of them are related to technology).
New knowledge gives you a chance at a better, high-paying job, or you can even use your newfound skills to freelance and earn income on the side.
Another way to make money is to learn a skill you don't already have. An example of that would be to learn coding or a high value skill that is in significant demand.
With CodeAcademy, you can learn from the best and brightest in coding/programming. Get 50% off when you join.
See Related: 15 Top High-Income Skills That Will Make You More Money
6. Benefit from your assets

You can increase the income you earn every year by making the most of the assets you already own. Renting out your vehicle, bicycle, or a space in your house that you aren't using anymore is one of the best ways to earn passive income. Look into the assets you invested in and aren't using and turn into a money-making machine.
List out a spare room in Homestay or Airbnb where you can set your rate and approve your guests. You can even share your entire home in platforms like VRBO if you're heading out for a vacation.
Got a vehicle you aren't using? Rent out your car in platforms like Turo or GetAround where you can earn as much as $720 – $800 a month.
7.  Make the most of your time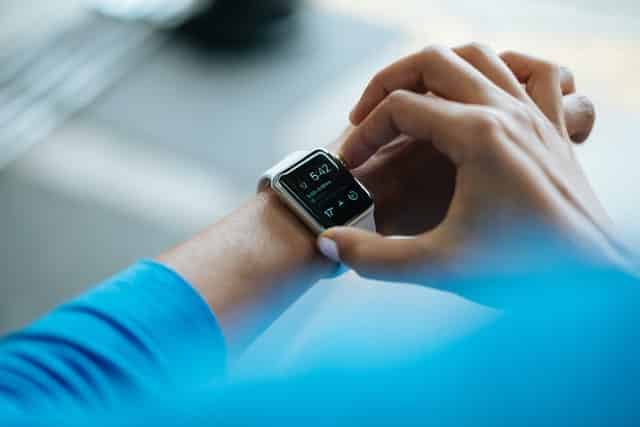 Here's one secret about people who make extra money easily: they crank away at maximum efficiency. One of the best ways to make extra income is to master productivity – highly productive people naturally have more time to generate income while still having enough to relax and enjoy life.
The most efficient people focus on important tasks first, cultivate deep work, keep distractions at bay while breaking tasks into smaller pieces. Having a strong work ethic will greatly affect your income earning capacity. Here are the three things I do to stay productive.
Follow the 80/20 rule. Otherwise known as the Pareto principle, this rule states that you should prioritize the top 20% things first that will produce the most results. This principle suggests two out of ten items on any to-do list will turn out to be worth more than the other eight items put together. Find out what those top two items are and put more focus on them.
Stop multitasking. Research has proven that multitasking leads to poor output. Choose only one task that will move you closer to your goals and focus on it while blocking other distractions. Do so until its time for a break, and then work on your next task.
Do the most challenging tasks first. Your mind is fresh and ready to take on considerable challenges when it hasn't done anything else. Make sure you do the most demanding tasks first when your mind can best handle them before moving on to easier, more trivial ones.
8. Start a side gig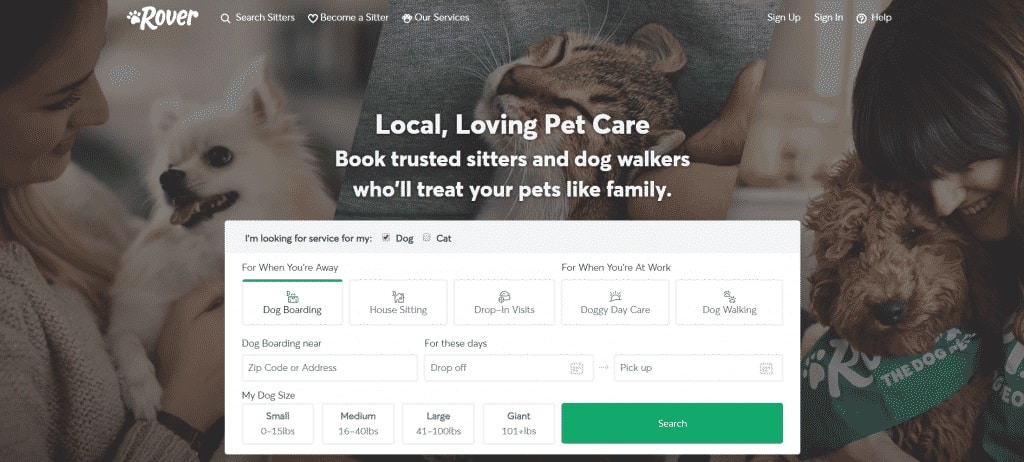 The income-generating power of a solid side-gig cannot be denied. I've written a handful of articles about the best side gigs, just because I know how effective they are in adding to your monthly income.
If you have a few idle hours each day, you can make the most of it by signing up for side hustles.
Whether you're delivering food via DoorDash, answering paid surveys in Survey Junkie, or dog sitting with Rover, you'll find a plethora of side hustles to fit your lifestyle.
You can even increase your income online from the comfort of your own home.
What are some ways to increase your income with side jobs? Here are 21+ Best Side Hustles to Earn Extra Income.
9. Look for better bank accounts

An effortless way to boost your yearly income is to get a better bank account. Savings accounts allow you to earn passive income – it's practically making your money work for you.
Opening a savings bank account in traditional banks may earn you around 0.09% interest.
If you're looking to grow your money, you can start an account in banks like CIT Bank, which offers interest rates of up to 0.95% APY with a minimum balance of $25,000 or $100 monthly deposit.
10. Get cashback from your shopping
If you aren't making the most of cashback apps, you're missing out on some serious savings. Cashback apps allow you to earn points for every purchase you make on partner stores – these points can then be redeemed for gift cards or cashed out through PayPal or Venmo.
Some cashback apps allow you to earn points by making an online purchase through their app, while others will require you to take a photo and upload your grocery store receipt (the points you earn depend on how many items you purchased).
We love cashback apps here at Financial Wolves because they really work, and it's money earned from something you're already doing. Some of our favorites include:
See Related: Why Is It Hard to Save Money?
11. Become a consultant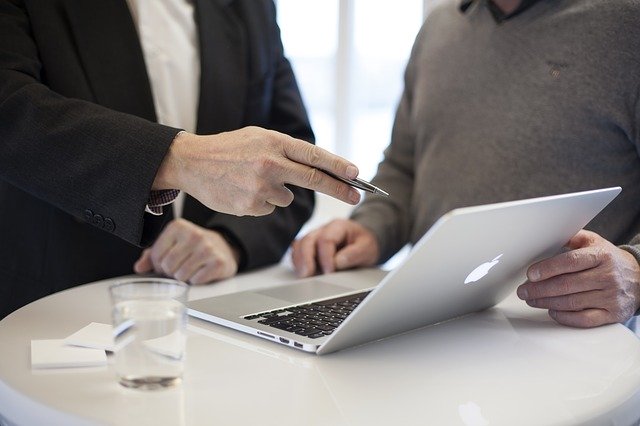 Are you an expert in something? Becoming a consultant is one of the best ways to increase your income for skills you already have. There are several ways to earn money from consultancy, this includes creating training courses, offering business or individual coaching services, or sharing your skills through self-help books (try Udemy if you're looking to build a course to sell).
Among the broad categories of consultant jobs, the most in-demand are financial consulting, operations consulting, strategy consulting, risk and compliance consulting, and human resources.
12. Find a mentor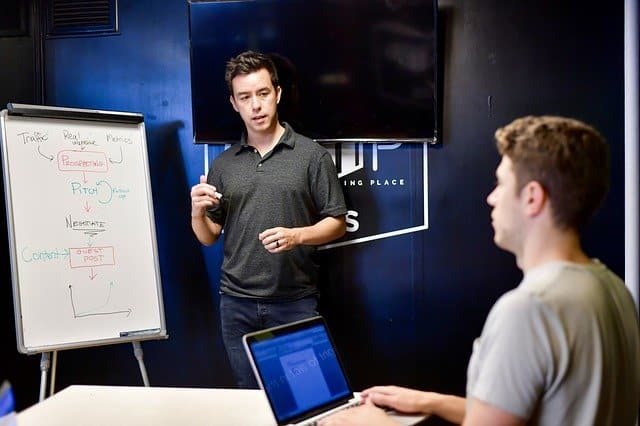 Aspiring moneymakers wondering how to increase income will want to look at how the experts do it. Mentors can inspire, lead us in the right direction, and make sure we don't encounter the same roadblocks they did.
Find mentors in your chosen field and learn from them – if they're a friend who you can consult with all the time, the better.
Looking to learn more ways to increase your income? I earned over $10k from freelancing consulting, successfully built a lucrative rental property portfolio, and built a blog to $10k/month in just a year. There are so many ways to earn money, if only you're willing to listen! Sign up and learn more about me here.
13. Be a top performer at work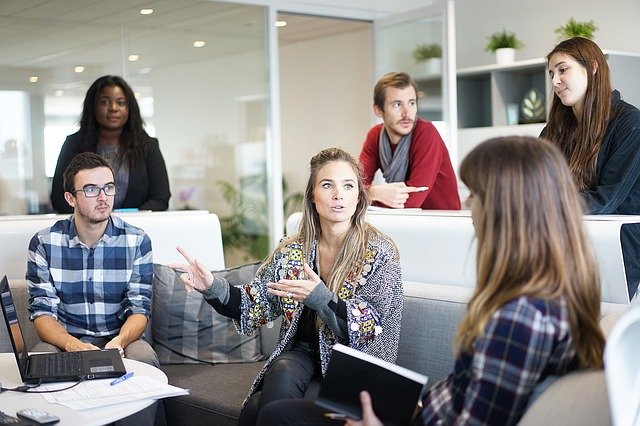 It should go without saying that one of the best ways to increase income is to absolutely rock it at work.
If you're already employed, doing your best paves the way for raises and promotions while providing you with an opportunity to negotiate a raise (if it hasn't been offered yet).
Be proactive. Know your job description from the inside out, and take initiative. If you see something that needs to get done, have a proactive approach – do it even without being told.
Be professional. Having a high emotional quotient is one of the most important things as a worker, especially in today's age where there's more value in mental health. Everyone has bad days – perhaps you didn't have enough sleep or fought with your spouse. Those with a high emotional quotient know how to handle their feelings without them getting in the way of work.
Keep learning. Industries are constantly changing, and you should never stop learning. If you want to be a valuable asset at work, always be informed of these changes. Whether you're a rank and file worker or a manager, learning about your industry allows you to employ new and effective ways of doing things while being able to suggest better strategies.
14. Sell used items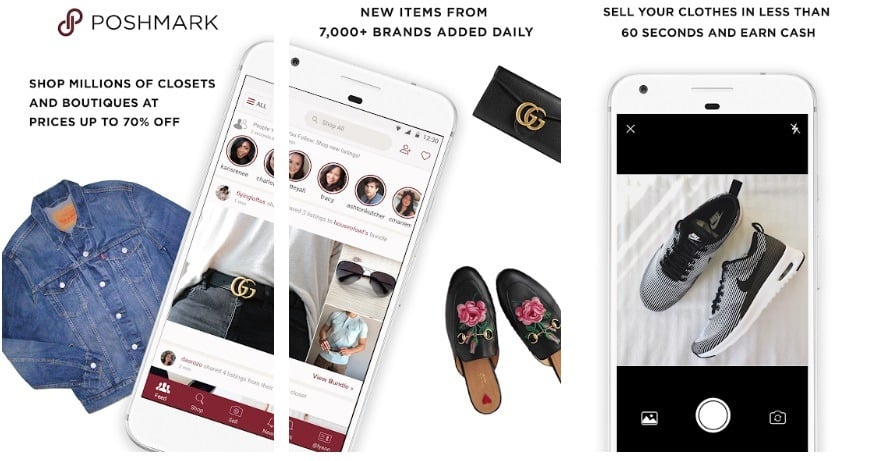 Money making ideas don't have to be complicated. If you're looking for ways to increase income, turn to the stuff lying around your house. Instead of hoarding used items, why not make money off of them by selling them?
You can have a traditional garage sale, but it's easier to sell your stuff online. Turn to Poshmark if you're selling clothes, BookScouter to let go of old books, or DeCluttr to sell used gadgets.
See Related: 10 Easiest Items to Flip for Profit (Including Ways to Resell)
15. Surround yourself with the right people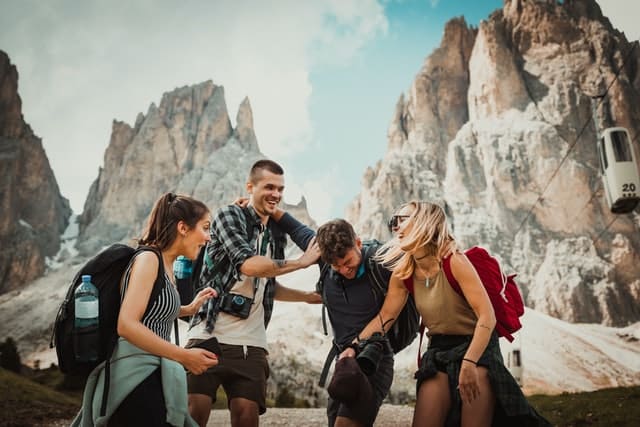 Did you know that your friends can influence your financial achievements and career performance? It may seem farfetched, but one of the best ways to increase income is to surround yourself with the right squad who will encourage you to do better.
The right friends motivate you. Whether you're aiming for a promotion or looking to make more money, hanging out with people with the same goals as you will inspire you to work harder. While it's okay to hang out with underachievers, make wise decisions in selecting your closest circle of friends. Slumping and lazing around without any direction in life can be infections.
The right friends improve your self-control. Studies by Duke University revealed that people who have low self-control better resist temptations when surrounded by strong-willed friends. Thinking of skipping out on a side hustle today? Itching to skip work? Looking to splurge on shopping? Your friends can help curb bad habits and encourage you to keep going when the going gets tough.
Looking for more ways to earn extra money? This comprehensive email course will walk you through everything you need to know about increasing your income online!
Related Resources
Follow me on Facebook, Pinterest, YouTube, and Twitter.