How do influencers make money? The age of the Internet and social media has changed how we do things. This article shows the different ways influencers can make money online.
How Do Influencers Make Money?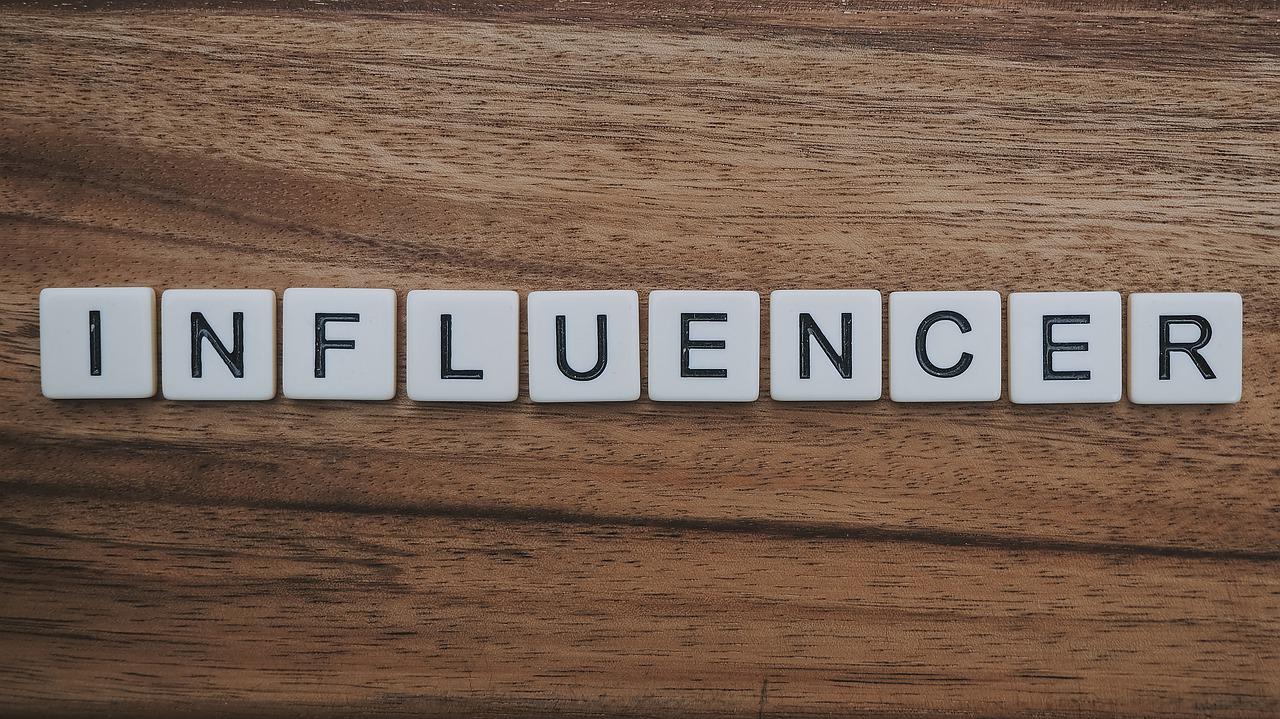 The online landscape is pretty lucrative nowadays for influencers. As online retail grows, so does the demand for content from bloggers and vloggers who can help promote products and brands. Therefore, many are joining the influencer space to make some money as micro-influencers, nano influencers, and social media influencers.
Posts by influencers are generally seen as more reliable and trustworthy, and they carry more weight than those posted by non-influencers. In fact, a study by the brand elevation agency Matter Communications found that 61% of consumers trust influencers more than brands when it comes to product recommendations. These influencers have a large following and are passionate about the topic they promote.
Whether you're passionate about fashion, beauty, lifestyle, or some other topic, this might be the right time to leap into influencer marketing and make big money. So, how do influencers make money?
This comprehensive piece outlines some incredible ways influencers make money. But first, what is an influencer?
Influencer Definition
There is no general consensus in regards to what an influencer is. Some define influencers as people with tens of thousands of followers on social media platforms such as Instagram, Tiktok, Snapchat, YouTube, and Facebook.
Another group of thought argues that an influencer doesn't necessarily need to have a million followers on any social media platform. If you have a purported level of expertise or knowledge in a particular field, you're an influencer.
According to Wired, an influencer is someone or something with an ability to change the purchasing decision, buying habits, or quantifiable actions of other people by endorsing something (someone) or uploading certain content on social media channels.
Influencers can change or affect the behavior of other people across various verticals. They do this by using their voice, presence, and reach to promote a product or service. With good social engagement, influencers may be young or old, male or female.
Since people are increasingly turning to influencers for advice on fashion, beauty, food, and lifestyle, influencers can benefit financially from this type of marketing.
Why Influencer Marketing?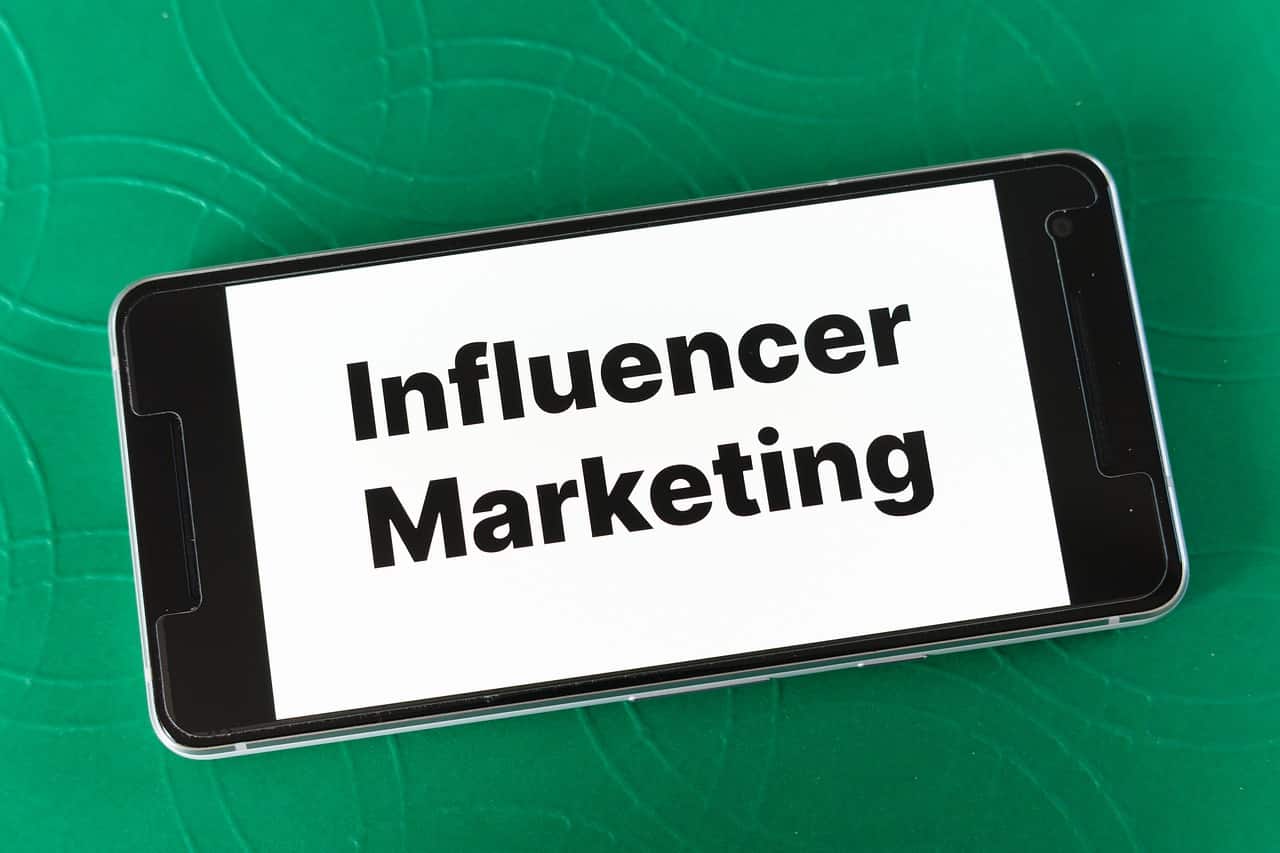 This kind of marketing has become one of the most popular and effective ways to reach out to a big audience and sell products/services. Brands are launching influencer marketing campaigns that involve working with an influential person or a celebrity who is well-known and trusted by their target audience.
These campaigns aim to generate awareness and interest for their product or service by getting the influencer to endorse it publicly. And that leads to increased sales, as the influencer's audience will likely be interested in what they have to say.
Influencers earn good money through website advertising and sponsored content, like creating a podcast or Facebook post, etc. They do this for big brands through influencer marketing agencies.
Influencer agencies facilitate the partnership between brands and influential bloggers, vloggers, social media stars, and other influencers. They help identify the right influencers, build content and campaigns that appeal to their target audience and measure the results.
In return for their efforts, these influencer marketing platforms often receive a commission or a percentage of the sales generated by the campaign. To measure the influencer marketing ROI (Return On Influence), you need to understand how it works and how influencers earn money.
So how do influencers make money?
10 Legit Ways to Make Money Online as an Influencer
Here are different ways influencers can make money:
Sponsored Content
Brands find influencers to endorse products, services, and brands on social media platforms. The influencers create a paid post about a particular brand or the items they offer. For every sponsored content they make simply promoting the brand, their product or service, influencers earn.
In some cases, influencers may also receive bonuses or payments based on their sponsored content's number of followers or "likes." Influencers must make high-quality sponsored posts and videos to reach a targeted audience and generate enough traffic to any website or business.
See also: 9 Ways to Get Paid to PostAds: Make Money with Marketing
Affiliate Marketing
Influencers have been around for a while now, and they play an essential role in the marketing world. Affiliate marketing is one of the most popular ways for influencers to make money.
With this kind of marketing, influencers promote specific products or services by sharing their own honest and unbiased reviews of the product and giving a link to the products. They earn a commission (or percentage of the sale) if their followers use their link to buy the product or service.
This is a great way to earn a little extra money on the side, but it can also help major brands spread the word about their products.
See also: 20 Best Affiliate Programs to Earn Extra Income
Webinars on Social Media Platforms
Most influencers make money by hosting webinars on social media platforms. These webinars are typically hour-long, and they allow influencers to share their expertise and knowledge with their followers.
In addition to this, most brands offer influencers a commission for any sales made as a result of their webinars. Webinars are a great way to attract new followers and customers and can be very profitable. You create a presentation, upload it to your platform, and promote it online.
Once your webinar is live, you will receive inquiries from interested participants. Make sure to reply to all questions and book the necessary appointments accordingly.
Digital Products
Influencers can sell digital products to their followers and make cash. They may either promote products they have created or endorse another person's creative work.
When they promote someone else's products, influencers may receive a commission (or a percentage of the sale) if their followers purchase the product.
So, if you're an influencer looking to make some extra money, start selling digital products, including courses, plugins, websites, themes, and ebooks. Alternatively, ask people to subscribe to a particular service on your platform of choice and earn.
Promote Own Merchandise
Influencers are an essential part of the marketing ecosystem, as they can help amplify the reach and impact of a brand's products. Influencers are popular for a reason – they know how to captivate an audience and turn them into advocates for their products.
Influencers are people with the ability to change the buying habits of people. And thus, they can use this power to promote and sell their own products and services. That way, they grow their business reach and clientele base.
Display Advertising
Influencers may be a new breed of marketing professionals, but their influence is immense. They can connect with their target audience personally and drive them to take action through their recommendations. This is why influencers are such valuable assets for brands.
According to Marketing Charts, in 2020, online advertising spending totaled $168.4 billion in the US and was expected to increase by 17.8% in 2021. Significant spending goes towards display advertising and influencers which makes sense given that they have a deep understanding of their target audience and can create ads specifically tailored to their audience.
Brands can pay influencers to post positive reviews of their products on their behalf. And they can also receive commissions when their followers buy the products they've recommended.
Co-Create Product Lines
Influencers can work with a brand to create product lines for the brand and then promote the products to their followers. Then receive a commission for each purchase made through their channel.
By working together with brands, influencers can help create a product line that is truly unique and tailored to the needs of their audience.
For products in high demand, such as fashion, cosmetics, and food, influencers can earn a significant income by creating a product line. This is a lucrative venture for online influencers.
Tips, Donations, and Subscriptions
Influencers make money by various other means such as donations, tips, and subscriptions.
Donations come in various forms, such as free products, discounts, and free shipping.
Tips are given in the form of cash or products.
Subscriptions are a popular way for influencers to make money. They charge a set fee for monthly or yearly access to their content.
In the past year, donations made by influencers on platforms like Patreon and Paypal have surged. As of February 2022, Paypal has processed $27 billion worth of transactions.
So, if you're looking to make some extra cash from your social media presence, becoming an influencer may be a suitable business model for you.
Vlogs, Blogs, and Podcasts Content
In the internet age, it's hard to imagine a time when content wasn't king. Whether you're an entrepreneur thinking of starting your blog or an aspiring YouTuber or blogger looking to make a career out of it, creating engaging and shareable content is essential.
But how do you go about it? The good news is that many platforms and channels are available to you, all of which offer different benefits and compensation packages.
An influencer helps promote a product or service by creating and sharing content. This can be in terms of blog posts, videos, or podcasts. Influencers can then make money from various sources, including advertising revenue, sponsorship deals, and product sales.
By creating quality content relevant to their audience, influencers can reach many people and build a strong relationship. This helps them generate loyal followers who are likely to buy their products or services.
Brand Ambassadors
Most influencers are well-known and have large social media followings, and can be hired to promote a product or service. They may work with a brand to create content, give away products, or combine both.
By promoting a brand and helping it to reach a wider audience, a brand ambassador can earn money in several ways. One of the most common ways is through advertising revenue, which is generated when a brand puts ads on an influencer's page or posts them on their social media account.
They may also make money by charging for access to their audience (for example, through a subscription service) or product reviews.
Since influencers are passionate about a product or service, they use their social media platforms to promote it to their followers. They work with brands to endorse their products, promote them on their channels, drive traffic to their websites, and even develop content for them.
In return, the brands provide the Influencers with compensation in commission, fees, and paid brand partnership deals. This is an excellent way for them to make money and help promote a product or service that they believe in.
How Much Do Influencers Make Per Post?
Influencer rates depend on a few factors, such as the size of the account, influencer marketing budget, the reach of the account, and the type of content being produced.
Some influencers charge a commission per post on sales generated through their content. This commission can be set up as an hourly rate, a monthly rate, or a flat rate. Other influencers may be entitled to royalties for any intellectual property they generate.
Generally, an influencer's cut varies depending on the platform, how many followers the influencer has, and post type. For example, the higher the post's engagement rate, the higher the amount an influencer will make.
Micro-influencers are one of the highest-earning people. A micro-influencer earns between $40k and $100k per year.
Here is what an influencer can make per post:
Price per Blog Post
One of the most common ways for influencers to make money is by charging for creating high-quality content to post on their blogs. Here, influencers with a high-traffic blog charge for sponsored posts.
A single sponsored post can cost up to $1000 or more. For example, an influencer and a fashion blogger for a clothing brand might be paid to post content about another clothing blog.
See also: How to Quickly Make Money as a Blogger
Price per Instagram Post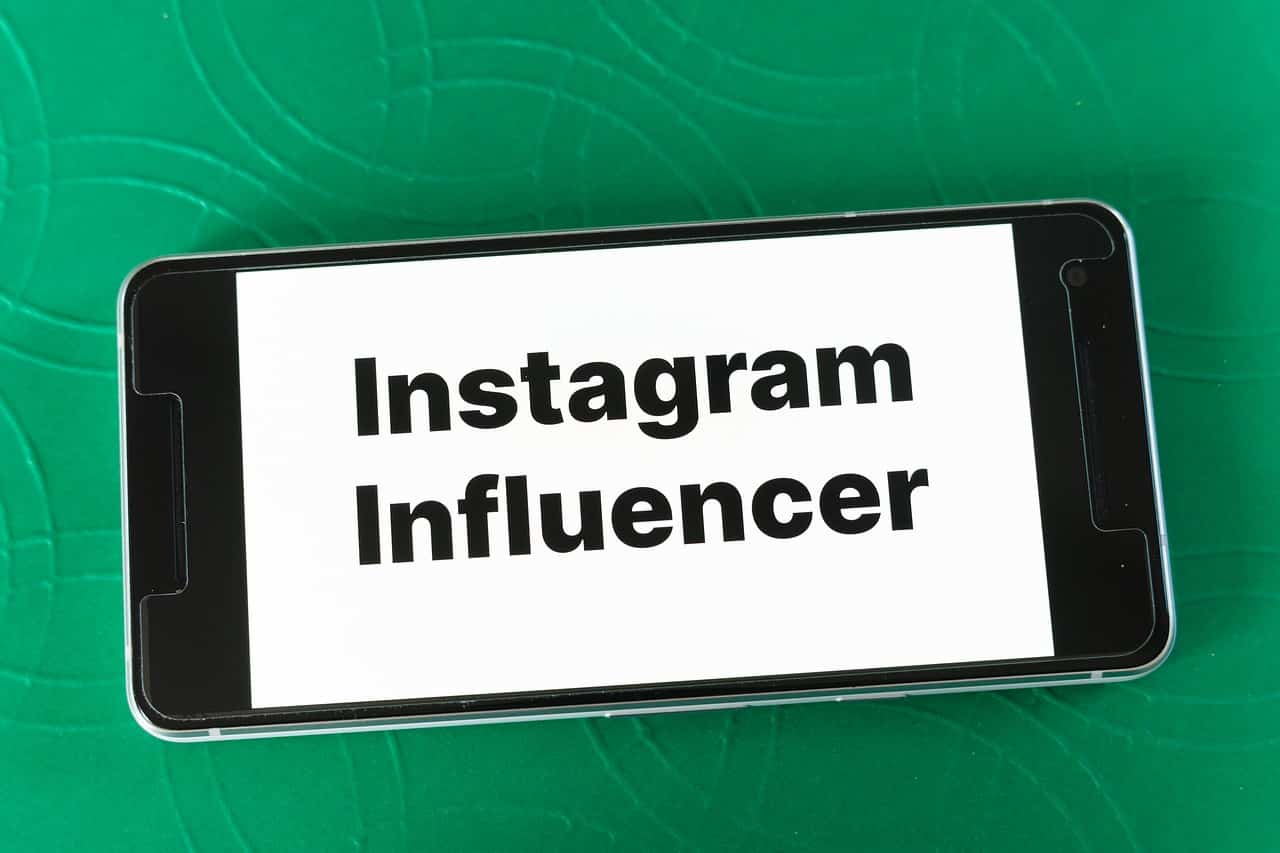 Instagram is one of the most popular social media platforms globally, used by millions of people to share their everyday lives with their followers. And while the platform has become extremely popular among millennials and Generation Z alike, it's also been popular with advertisers and businesses looking to tap into the growing influencer market.
Statista shows that as of early 2022, Instagram had over two billion active users and an estimated $100 billion in annual revenue. That's a lot of money to go around.
Instagram Influencers have large followings on Instagram and are often paid to post about a product or service. Most influencers earn through endorsing and promoting products to their followers on Instagram. They often receive a commission when a sale is made as a result of their post.
Instagram influencer salary depends on how the influencer makes money which can either through posting about a brand as;
Instagram posts,
Instagram video or reel.
Reports show that Instagram influencers are some of the highest-earning individuals. Generally, an Instagram influencer is paid based on the number of followers they have, the quality of their posts, and the time spent on each post.
The more followers you have as an Instagram influencer, the more money you make. Kylie Jenner is one of the top influencers on Instagram, with over a million followers, and she reportedly earns over $1 million per Instagram post.
See also: How to Do Instagram Blogging – 9 Tips for Success
Price per YouTube Video
It is crucial to understand how much an average Youtube video post earns an influencer to make money as an influencer. An influencer makes anywhere between $200 and $5,000 per video post, depending on their follower count and the quality of their content.
The main driver of this income is YouTube's Preferred Ads product. Preferred Ads allows brands to pay for ads that appear before, during, and after videos on the platform. Since Preferred Ads is a premium product, it will enable influencers to make more money from their sponsorships.
Influencers make money by sharing their views and opinions on popular topics on YouTube. They do this by creating and posting videos about a given topic and then earning money from the ads displayed before, during, and after their videos.
See also: How to Make Money on Youtube Without Making Videos
Price per TikTok Video
Influencers make money by charging for their services, either through a subscription model or through a commission for each product or service sold as a result of their endorsement. The average influencer's rate on Tiktok is anywhere from $200 to $2,500 per Tiktok sponsored post. And the top earners can pull in up to $100,000 per video.
Tiktokers also earn from views. The pay from Tiktok Creator Fund ranges between $20 and $40 per million views. So if you have a million followers on Tiktok, you will generate a good income from your video content.
With so much money on the line, it's no wonder that so many influencers are looking for new and innovative ways to generate revenue. Social media influencers' popularity has gone through the roof in the last few years. That shows that a person can make influencer marketing their full-time career and earn a decent living.
Related Resources
How to Earn Money on Facebook $500 Everyday: 5 Proven Ways
How to Make Money on Tiktok: Can You Earn Legit Money
How to Make Money on Youtube: 10 Amazing Strategies