Do you know how to make a group chat on Snapchat? Not to worry! This guide offers the best ways to make that group chat.
Thanks to technology, we can stay connected with our friends and family through smartphones. For instance, it has made communication incredibly easier through group chats, chat screens, and video chats.
In fact, I am sure most of us get really excited with the idea of just the chat icon, in front of us, don't we? And, we tend to get even more excited if the platform is Snapchat.
We can get more friends to chat with us on Snapchat as there are group options available now, and you just have to tap "chat" which lets you chat with your friends and family. While individual chatting with friends can be fun, the fun gets amplified when it comes to a bunch, as almost everyone has something funny to share.
In this article, we are going to take you through the process of creating a group chat, and we will try to give you a download of how to make a group chat on Snapchat, how to reach out to friends, and a lot more.
A group chat, helps you to connect with a lot of friends, family, and close ones and create some awesome memories together.
Best Tips on How to Make a Group Chat on Snapchat
If you wish to make a group chat on Snapchat, you just need to follow the following simple steps:
How to Get Started With Group Chat
Group chat sessions are meant for fun and frolic, basically, a new group is mostly created to have informal conversations, like catching up on a movie or making weekend plans. No matter what the case, a new group is always good to have.
So, how do you create one? Here are the steps to follow –
Open the Snapchat app on your Android or iPhone. Now, quickly move over to the "chat" option at the bottom right corner. After that, you must tap the "chat" option again that appears at the bottom right-hand corner. Then, click on the "New group" option to start a new group. Sharing some screenshots to help you.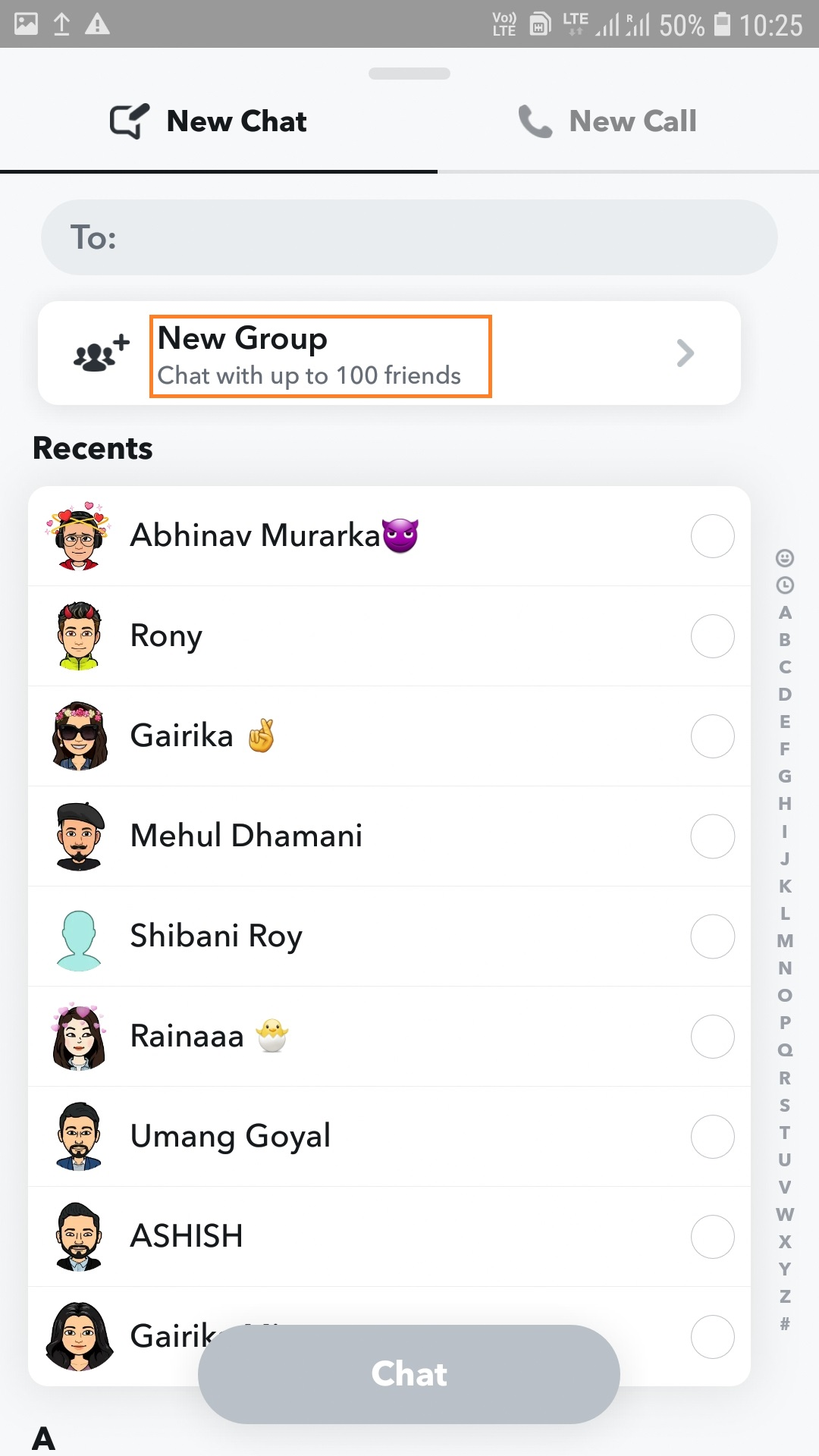 As a next step, you would now need to choose your friends from your contacts with whom you would want to establish a group for your upcoming group chats.
Now, in order to make your group chat more personal, you can add a name to your Snapchat group chat. This can be done by simply clicking on the "New group" option that comes with a pencil icon at the top right corner of the screen.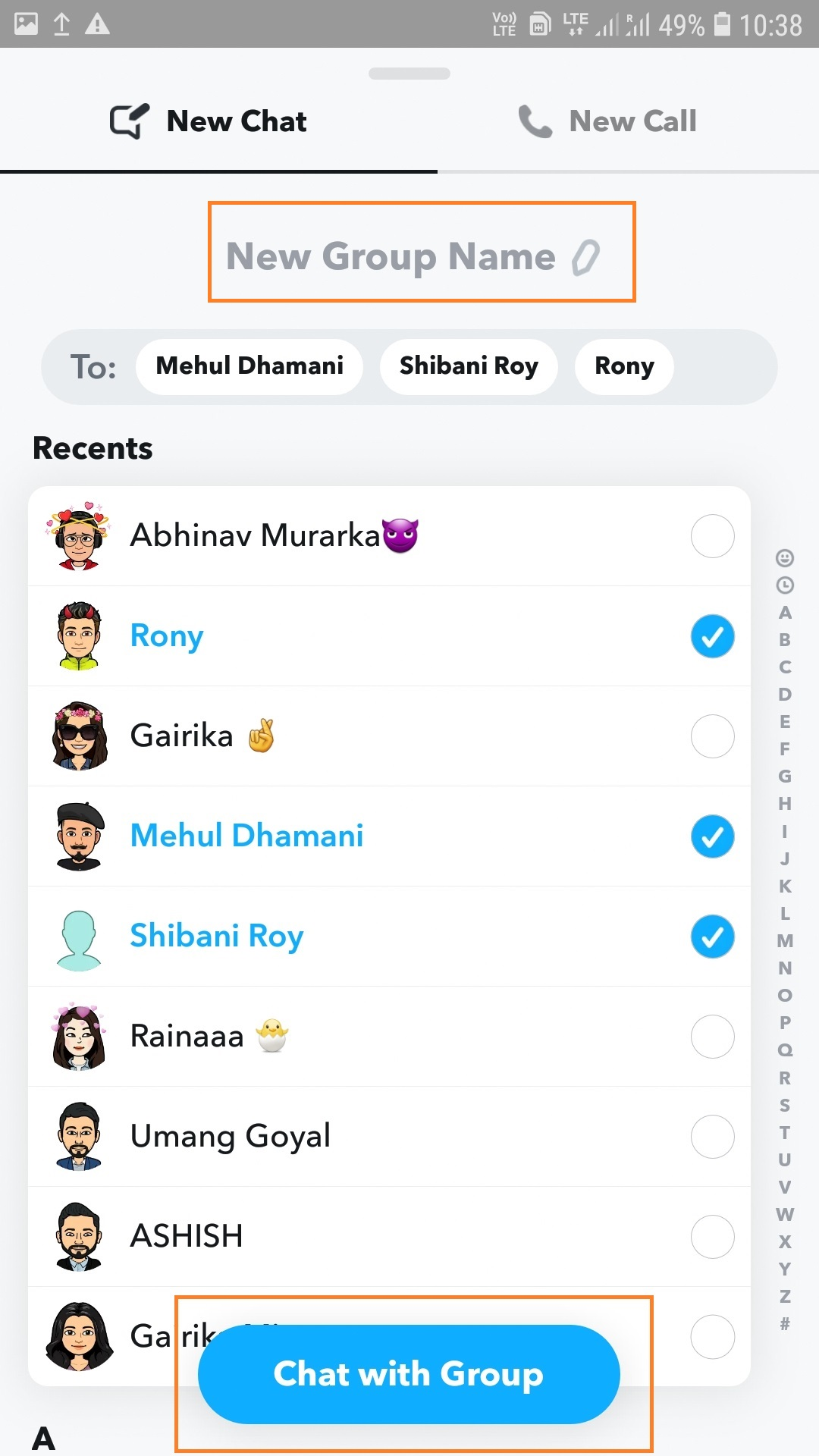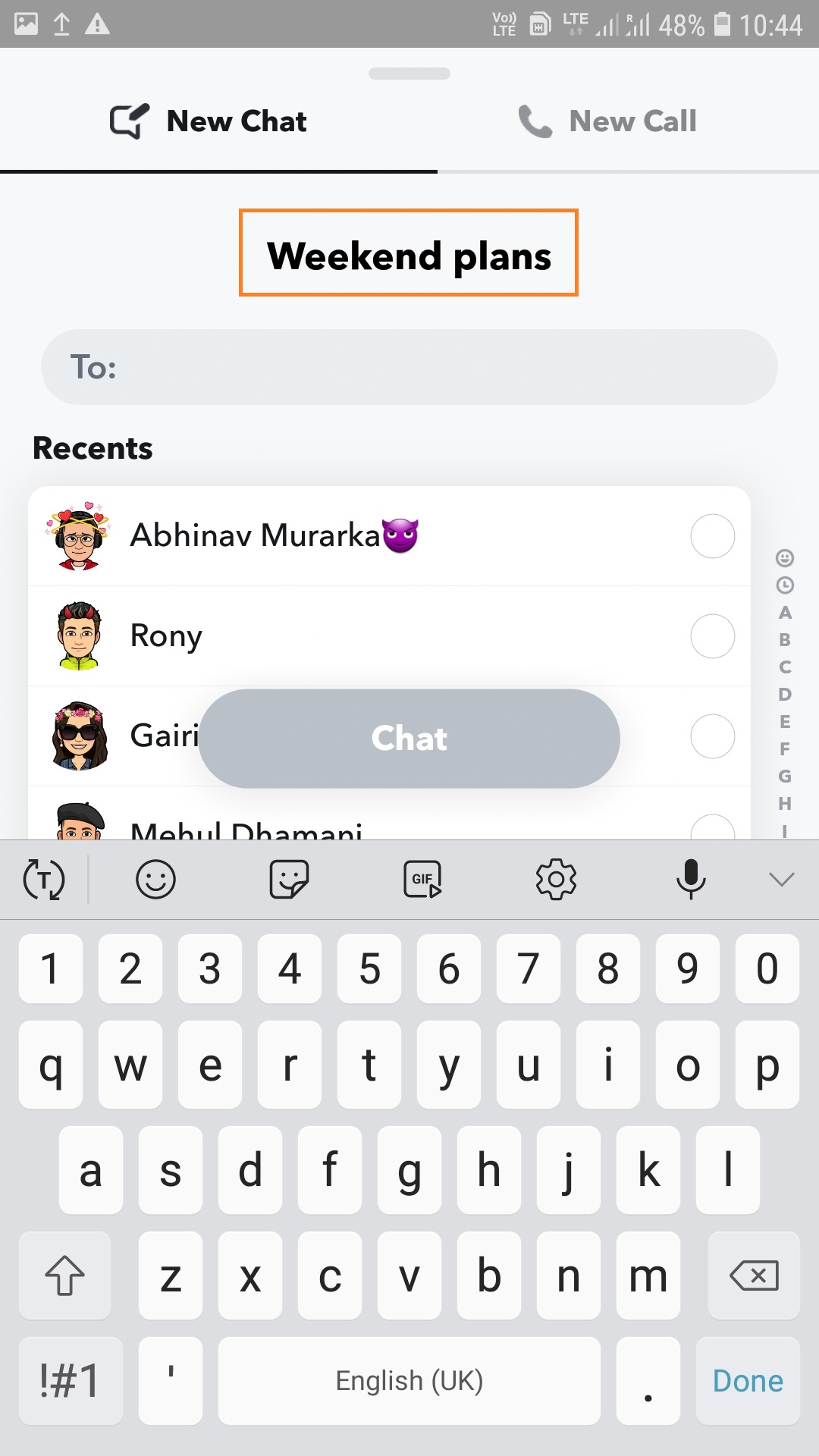 And, you are all set. This is your Snapchat group that you managed to create successfully. Now you can reach out to your friends and make amazing weekend plans, engage in unique chat features, and explore more.
See related: Best Time to Post on Tiktok: 5 Incredible Tips
Managing Your Snapchat group
When you are the creator of your group chat, you can try managing it from within the group chat itself. You just have to tap the "menu icon" that appears on the top left corner of your screen.
This will lead you to a list of your friends, and you will also find others options that you could explore. They will let you do the following:
Edit the name of your group
Add more friends to the group
Share your location with the group
Turn on the "Do not disturb" setting
Autosave your stories
Leave the group
How do You Find Your Group You Just Created?
The recent versions of Snapchat are quite advanced, in some of the earlier versions, a Group tab used to be displayed on the Friends tab. If you are too engaged in group chat, then you can find this particular group appears in the most recent conversations on your Friends tab, just like you have conversations with your other friends as an existing chat. And, group chats are just not meant for conversations, you can send photos and fun videos too.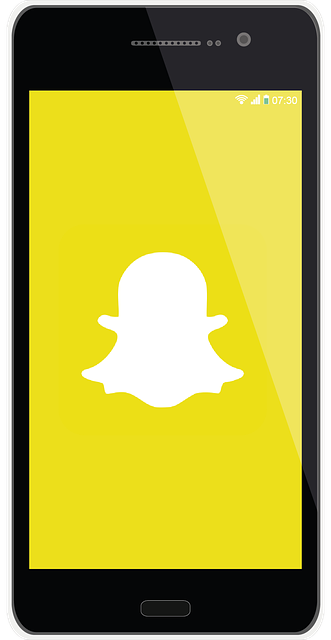 If you want to open your group chat, you simply have to tap on the group chat name that you just created. And, in case you aren't that interactive with a particular group for a while, then you can try searching for the group, just by tapping on the search icon that appears at the top of the screen.
Add Snapchat Group Members
Snapchat allows you to add up to 100 people. When you add a friend to Snapchat, you can select your group and then from there hit chat with the group. If there is someone who is not friends with you on Snapchat yet, he can get added using a SnapCode.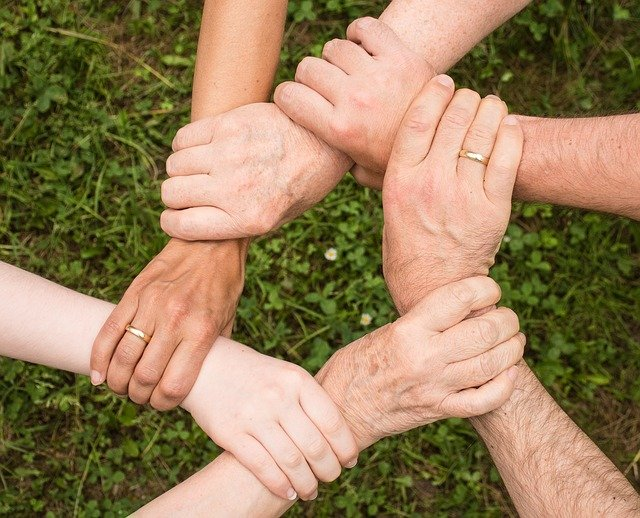 How Can You Use Your Snapchat Group Effectively?
A Group Chat on Snapchat is a great way to communicate with your friends and family, and groups often act as support systems, especially during times when you cannot move out, like during the pandemic.
Here are some ways that can help you interact better with your Snapchat group.
– Chatting
This is the most common and basic feature of a group. All you have to do is just click on chat and now you have multiple options to send photos, snaps from earlier days, bitmoji stickers, and lots more.
So, if your friend shared a memory, make sure to save it on your phone, as chats sent in groups get automatically deleted after a day.
– Sharing Snaps
Snaps allow you to take a photo or a video using your camera icon, then you can just select the name of the group from your list of friends and share it with everyone in your group.
– Video Chat
Snapchat groups also allow you to chat on video with up to 15 friends in a group from a particular group chat.
Can You Leave a Group on Snapchat?
In case you feel unwelcome in a particular group on Snapchat, you can of course choose to leave it anytime you want. For this, you have to click on the three dots menu icon and from there choose "Leave group", and then you can exit the group.
All the snaps and chats that were sent in the group will be automatically cleared once you leave the group.
See related: How to Become a Content Creator [Step-by-Step Guide]
Can You Remove Someone From a Snapchat Group?
Snapchat doesn't really allow one to remove members from the group, not even if you have created the group. But, if you are hell-bent on removing someone from the group, then you can either ask the person to leave the group or can create a separate group without that person.
Also, you cannot delete a group directly. But, if you are bored with a group then you can choose to leave it (we have listed the instructions for leaving a group above). However, that being said, it's always better to have more and more friends in your groups as that can help in creating happy memories together.
If you are just getting started with Snapchat, we hope this article could help you gain some light on how Snapchat works. And, if you are already aware of Snapchat, then we hope you could relate to the article.
FAQ
Is it Mandatory to Create a Group on Snapchat?
Well, it's not mandatory for you to have a group on Snapchat, but as we mentioned in the article, having a group helps you connect with your friends and you can share a lot of memories and snaps together.
How can you use a Snapchat Group Effectively?
One of the most effective ways to be in a Snapchat group is to share memories from before. We are humans and we all love a touch of the past. You can add something like "Miss those days" or "Throwback."
Related Resources