Ever thought about making money from your beautiful shots? Well, now is the time! This article will show you how to make money selling photos of yourself. And as you'll see, selling photos is a lucrative source of income.
With so many people turning to online platforms to showcase their lives and images, there's no telling where this trend will lead. If you've been just capturing and editing photos for years, now it's time to monetize them.
Self-photos have become a popular way to showcase many peoples' personalities and career achievements. Subsequently, there's no reason you can't turn this into a profitable business. As I said, there's a big market for selling photos of yourself, and it's growing by the day.
Whether you're looking to make some extra cash on the side, or you want to get into photography as a full-time career, selling photos is a high-paying venture. That is if it's done well.
While many people find this idea intriguing and want to know how to turn their photos into Money, most don't know where to start. Luckily, there are several ways to make money from photos, and this article will teach you all about it.
How to Make Money Selling Photos of Yourself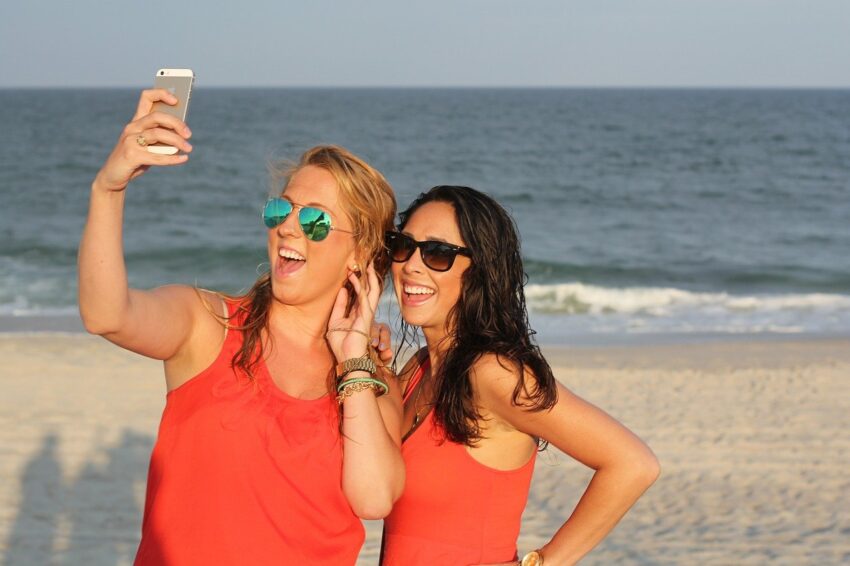 The options are many! But, here are the most common ones;
1. Sell Selfies: How to Make Money Selling Selfies
Selfies have taken over as the latest craze in social media, and with good reason. They are fun, easy to take, and can be used to capture a moment that you want to remember and share with the world.
However, selling your selfies online can also be a money-generating business. There are many different ways to go about this. And the best way to find out is to try out a few different platforms, such as Pay Your Selfie, Stylinity, or Scoopshot.
Many services are available that will help you market and sell your selfies. So be sure to explore all available options before deciding the one to follow.
2. Sell your Photos as a Model
Selling photographs of yourself as a model is a great way to generate extra income. You will be able to make a bit of money from the photos. Still, you can also get your name out there and attract attention from casting agencies and other modeling opportunities.
If you're comfortable posing for pictures and have a good sense of fashion, modeling could be the perfect career. With the recent surge in popularity of social media, more and more people are starting to upload their photos for the world to see.
If you have a decent portfolio of photos that showcase your artistic abilities, you could easily find buyers interested in hiring you to model for their projects. Not only will you make some money from this venture, but you could also enjoy the prestige and exposure that comes with being a successful model.
Sell Stock Images:
How to Make Money Selling Stock Images
With the right camera and a little creativity, you can turn your photo-taking hobby into a flourishing business. By starting with a low price point, you can attract a large audience of potential customers.
Plus, if you create high-quality images that capture your personality and unique style, your customers will love them and are more likely to buy them again and again.
Selling stock photos is a great way to make money, and there are plenty of platforms to choose from. You can sell your images to various customers, including online galleries, social media sites, and e-commerce stores.
Best Sites to Sell Photos of Yourself
It's essential to choose the right platform to sell your photos and to set realistic prices. You also need to invest time in marketing your pictures to reach a broad audience.
The best way to choose the right platform is to assess your specific needs and requirements. Most platforms allow you to set the price and choose the payment method.
Also, most platforms offer an easy process for uploading photos, setting a price, and marketing photos online. Plus, they offer a variety of additional features and services that could help you increase your profits and commission rates.
Here are the seven best sites to sell photos of yourself:
1. Shutterstock

Headquartered in New York City, Shutterstock is an online platform that allows you to sell photos, footage clips, vectors, and illustrations. Not only is this a top-rated platform with a large user base, but it offers you a chance to make some bucks selling high-quality photos.
Shutterstock contributor earnings are based on levels. For example, level one, which consists of up to 100 photos sold, earns 15%. On the other hand, level two, consisting of individuals with between 101 and 250 photos sold, makes 20%.
Selling photos is not the only way to earn on Shutterstock. Referring friends also make you additional cash. And if anyone you refer purchases photos from the platform, you get an extra 20% of their purchase paid via Paypal.
Since Shutterstock is an established platform, you can be sure that your photos will be received well by buyers. So if you're looking for a way to make some extra cash, selling your images on Shutterstock is a great option.
2. Printyfy
Printyfy is the perfect print-on-demand platform for selling your selfies and making extra cash. You need to upload your photos and set a price, and Printyfy will take care of the rest. When you upload your design and a buyer purchase it, Printify makes and ships the product to the customer.
Printify allows you to sell anything and not just photos. All you need is to take pictures or selfies using the products you want to sell, including hoodies, mugs, shoes, hats, shirts. Thus, this platform is perfect if you're starting and growing a product line.
3. Fiverr
Fiverr is a freelancer marketplace and another great place to sell high-resolution photos as an extra service. With millions of users, Fiverr has a large pool of potential clients who are always in need of unique and high-quality images.
All you need to get started is to set up a profile for free, create a gig, and put your stock photos as an additional offer. If the customer buys the gig plus the stock image, you earn 25%. The buyer will then select the image from the gallery and download it.
Each high-resolution stock image earns you 25% of the total price of the photo (Extra). This stock image feature is only available in specific categories in partnership with Getty Images.
4. SmugMug
SmugMug is one of the most popular photo-sharing platforms on the internet. And, it offers users a wide variety of payment options, including PayPal and ACH direct deposit your U.S dollars account.
This online photo service lets you create a personalized website to sell photos, videos, and graphics to the general public. You can sell your images in various categories, such as travel, lifestyle, and family.
With SmugMug, you can set your prices and choose the formats in which you can sell your photos. SmugMug offers a great user experience with easy navigation and a wide range of image and video options.
When you sign-up, you get a 14-day trial. If you like the experience, you can then pay for premium service starting from $9 a month for the basic plan and $42 a month for the pro plan.
The power plan lets you sell photo gifts and prints, get templates, create private galleries, customize your photos using HTML and CSS and get a domain name.
See related: How to Make Money as a Teenager: 9 Proven Ways
5. PicFair
Founded in 2013, PicFair is an eCommerce platform that allows you to sell your photos globally with headquarters in London. The platform enables users to create personal online stores to sell images. Whether an amateur or a professional photographer, PicFair is ideal for anyone.
To start selling on the platform, you first need to sign up as a photographer. Then PicFair helps you select the most profitable pricing model. You can set your pricing and keep 100% of all your earnings.
Unlike most photo selling platforms that charge sellers commission, PicFair charges buyers 20% commission and an extra payment processing fee. So, if you're looking for an easy way to make some extra money, selling photos on PicFair is a great option to explore.
6. Foap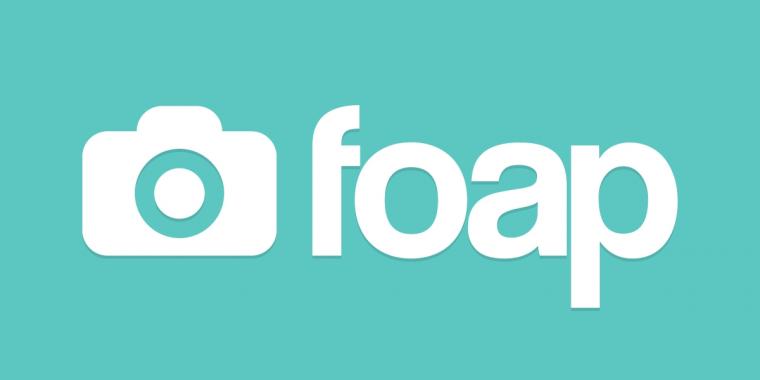 Foap is a visual content platform that allows users to sell photos, videos, and other content that they have created. You need to upload your photos, videos, or other content, set a price, and wait for buyers to come knocking.
With Foap, you can sell photos of yourself to various buyers, from individuals to businesses. Images are sold for $10, but the Foap platform takes 50% commission. This means that you'll earn $5 for every photo sold, and you can make up to $200 from Foap missions.
Foap offers a wide range of seller features, such as appealing templates and advanced marketing tools to help you reach out to potential buyers and showcase your photos in the best possible light.
So, if you are trying to figure out how to make money selling photos of yourself, Foap is a great choice. The platform is a great way to make extra money and is ideal for anyone who wants to monetize their creative work.
7. 123RF
123RF lets you sell your royalty-free photos to the web-based content industry and other buyers worldwide and earn a commission on each sale. But, you first need to sign up as a contributor and upload your photo portfolio before you can start selling. You earn from 30 to 60% commission when your photos are bought based on your contribution level.
123RF is a global marketplace that connects buyers and sellers of 3D printing files, photos, videos, vectors, audio, footage, and other digital products. And, with thousands of buyers and sellers worldwide, 123RF is a great platform to get your photos seen by a large audience.
You can sell your photos as part of an online portfolio or sell them as single prints or digital files. Either way, there's a good chance that your photos will sell well on 123RF.
Related Resources