Today, social media influencers are making a kill. So it's common for most to want to know how to become an influencer so they can also start making money online.
Making money online has become part and parcel of the current society. Everyone is looking for an easy way to make money without committing to the 9-5 pm job routine. But the good news is opportunities are endless.
Influencer marketing is one field that has made numerous millionaires in the past few years. Companies and brands have embraced the fact that some people have significant influence in their fields and can command quite large followings. As such, these brands are now using influencer marketing to get their products and services known to the public.
Being an influencer really pays. In fact, Kylie Jenner, the highest-paid influencer in the world, takes home over $1 million for each sponsored post. Now, who wouldn't want to earn such kind of money?
However, it's not all easy to start making such huge amounts of money. There is a process, like in any other career. And that's why we are here.
If you want to succeed as an influencer, this guide is what you need.
Who is an Influencer?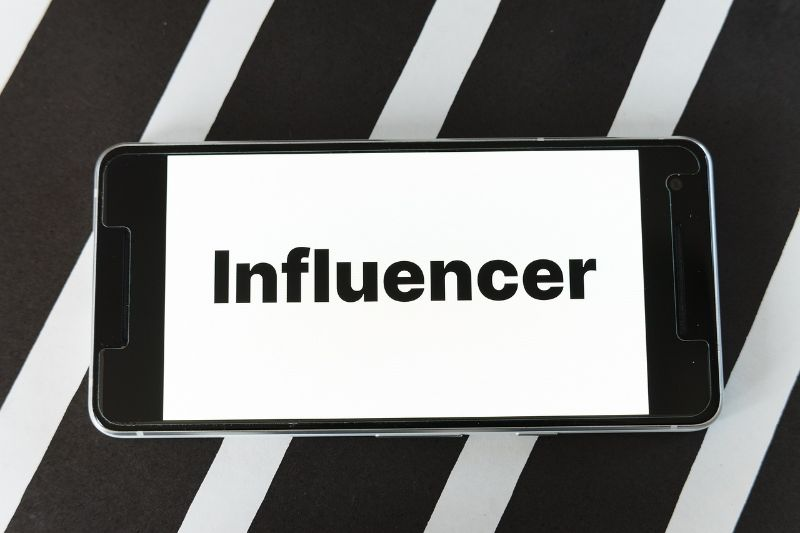 An influencer commands a certain number of followers and can influence their buying or spending habits. In the current social media era, they are mostly referred to as social media influencers, as they leverage social media platforms to make a difference.
Different influencers use their "charms" to attract a following, earning them money through sponsored posts, affiliate marketing, or even selling their own products. Usually, social media influencers build a brand by sharing their unique content on social media platforms like Twitter, Facebook, or Instagram. People will then follow the influencer based on how much they love the content.
Keeping their followers engaged, informed, and entertained is a strategy that helps keep the following growing. Influencers are known to build strong relationships with their followers and long-lasting ones that enable them to make a good amount of money.
But how do you become a successful social media influencer in an almost saturated industry? Well, that's the big hurdle. And we will handle that in a bit.
But before then,
What are the Main Types of Social Media Influencers?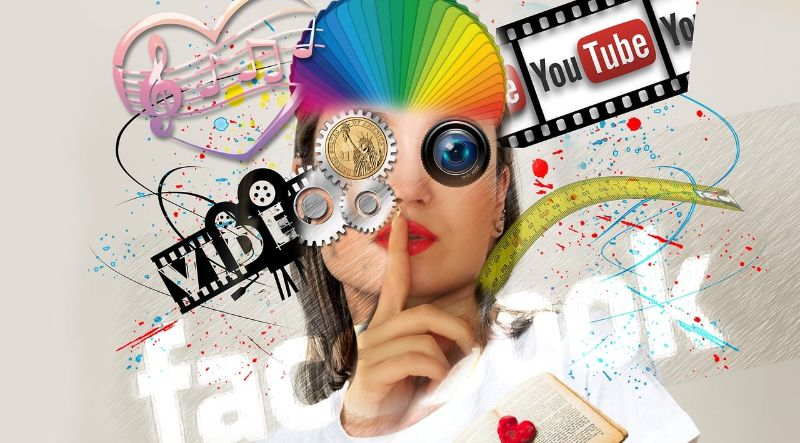 With the influencer marketing industry growing daily, new influencers are being born every day. This means there are different types of influencers, categorized mainly by the number of followers they command. Some are still budding, while some have already amassed a massive following.
So, how many followers will you need to become a successful influencer?
Nano Influencers: A nano influencer is a small-time influencer boasting between 500 and 1000 followers. Usually, these influencers focus on a specific niche and enjoy a closely-knit audience base.
Micro-Influencers: If an influencer enjoys an audience of between 1000 and 100,000, they can be referred to as micro-influencers. And this is the most prevalent group of influencers.
Macro-Influencers: These are influencers with a much larger audience base, reaching up to 999,999. You'll mostly find this kind of social media influencers in niches like lifestyle, gaming, beauty, business, or fashion.
Mega-influencers: These are the big time-influencers at the top of the food chain. They boast millions of followers, which in most cases, turn them into celebrities. And with such a following, the income is also significantly attractive at this level.
When starting the journey as a social media influencer, you'll certainly have fewer followers at the start. Also, the journey toward attaining a huge following isn't easy.
However, it's quite possible to hit those high numbers with persistence and the right content strategy.
See Related: Free Tiktok Likes
What is Influencer Marketing?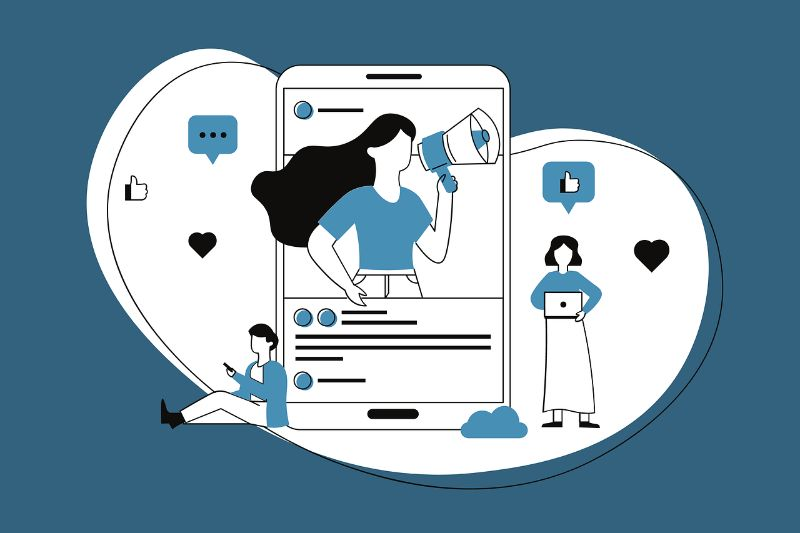 This marketing strategy leverages an influencer's audience to get a product, service, or message across. It is a way of getting your brand in front of potential customers while using social media influencers' visibility and authority to build trust around your brand.
According to the State of Inbound Marketing Trends report by Hubspot 2022, influencer marketing is at the top of emerging trends. The report indicates that around 34% of the marketers surveyed during the study use influencer marketing. This shows just how this industry is increasingly gaining popularity and fast.
The good thing about influencer marketing is that anyone can become one. Unlike becoming a celebrity, being an influencer only needs finding something that interests people and identifying the right strategy to grow your following. Whether you are into fashion, movies, comedy, or health, you can easily become an influencer.
Here are some interesting statistics about influencer marketing:
Up to 2021, the industry had grown to around $13.8 billion
Instagram influencers are the most preferred ones, with over 67% of brands choosing them
Many businesses generate an ROI of up to $5.78 per dollar spent on this form of marketing
The search for "influencer marketing" term on Google has grown by 465% since 2016.
These and more statistics show that the world is taking a new route when it comes to getting products and services in front of consumers.
Now, back to the day's question – how do you become a successful influencer? Let's find out.
Best Tips on how to Become an Influencer
Becoming an influencer is indeed an exciting career path. Not only will you get a chance to share your opinions and passions, but you will also get to inspire many people and make lots of money while at it.
So, if you want to learn how to become an influencer, follow these steps:
1. Approach it as any other business
Just because you are dealing with social media followers doesn't mean it's not a business. You need to consider this like any other business and devise a plan to grow your following, build trust around your brand, and generate revenue through marketing or selling products.
What to do in this step;
Set your goals: You need to clearly state what you want to achieve and how you intend to achieve it. For instance, how will you grow your following and generate income?
Identify the type of influencer you wish to become: What will be your brand? What topics will you be dealing with? And most importantly, which avenues will you use to make money?
Come up with a price structure for your services: This is one of the many ways to differentiate your brand from the competition, so be careful while setting fees for your services.
Come up with a business plan: This will help guide you on what to do and keep you focused on the end goal.
Identify the right tools: Every field has its tools of work. And as a social media influencer, you must identify what tools you need. For instance, you need an app like Canva for graphic designs, or Linktree, which helps you customize your bio link to reach more people with only one link.
2. Identify and Choose a Niche or Domain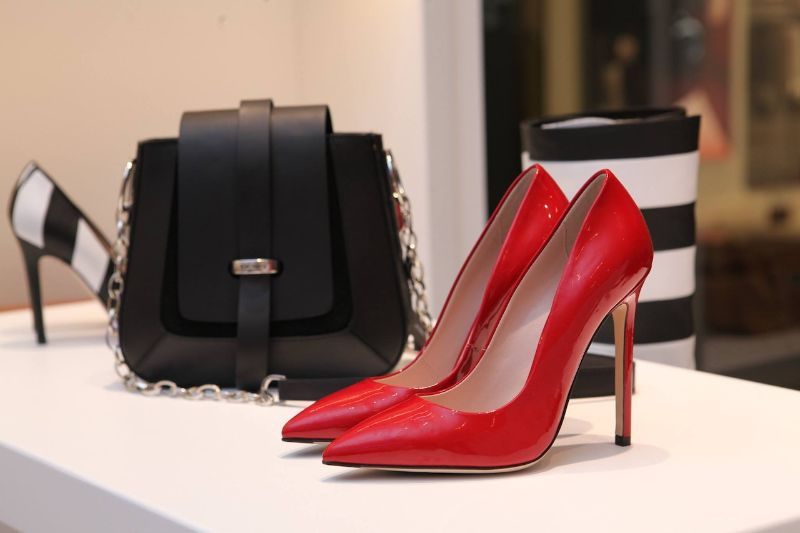 A Niche is among the most important initial stages of becoming a successful influencer. You need to establish a field of interest. Usually, this will be guided by your passions, expertise, and skills.
Choosing something you love means you will not strain or feel pressured to do it in the long run. This gives you a better chance of persevering even when things get tough.
On the other hand, skills and expertise help you to do or create something worth your audience's time. Combining these two can really help to propel your influencer career to the next level.
Some tips for choosing your niche include:
Understanding what is trending and what people want: Look at the topics that are gaining more traction and engage people the most. This will help you understand where the market lies and offer something unique to set you apart from the competition.
Create content that resonates with audience needs: Not all niches are created equal. As such, think of something you have a real passion for and help solve problems and answer questions people have in this area.
Do your research: The internet is a great place to start when it comes to finding out information about your potential audiences' needs, preferences, and interests.
Among the most popular niches to choose from include:
Travel
Beauty
Food
Fashion
Motherhood
Finance
Fitness
Gaming
The list is undoubtedly long. Therefore, choose wisely.
See Related: Ways You Can Make Money While You Sleep
3. Choose your Audience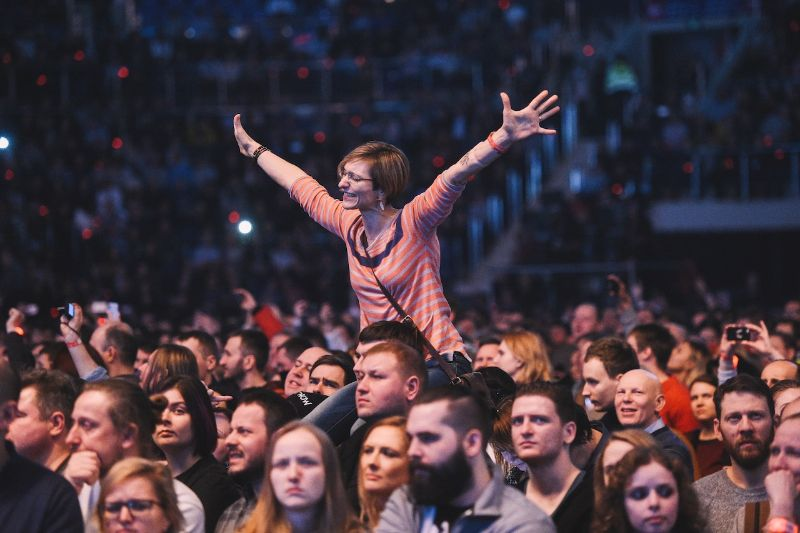 After identifying and being comfortable with your niche, you need to know your target audience. Who will your content or campaigns be targeting? Are you targeting young college students looking to enter the job market, young women looking for beauty products, or investors seeking to build wealth for their families?
A clear vision of your target audience helps you create and package content that suits them best. But, you'll also need to research widely about your audience and understand what interests them. Remember, you want to grow and maintain an audience that will constantly search for your content.
Browse the internet to see how your audience of choice responds to content, what type of content they love, and even how they comment on social media platforms. With such knowledge, you can create something that interests them.
You can also use social media tools like Twitter Analytics to understand your followers' interests, gender, and other demographics. Most social media platforms will have such in-built tools.
4. Pick your Platform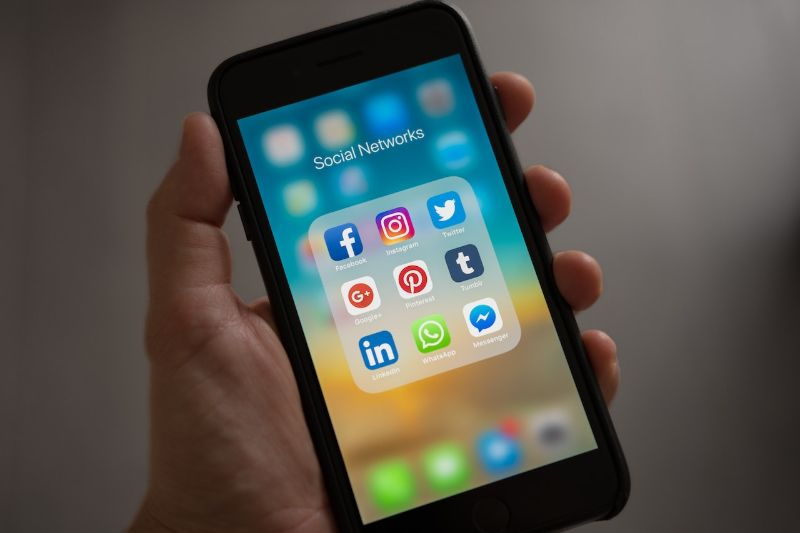 Now that you have a business plan, a niche, and a target audience, the next step would be to pick a platform to reach that audience. When researching the audience, you will undoubtedly learn which social media channels they mostly use. This helps you to pick a platform that ensures your target audience can easily access your content.
For instance, if your target audience mostly uses Instagram, it will not be a good idea to choose a platform like Twitter or Facebook, which your audience doesn't frequent. Also, look at a platform that supports your content and skills. For example, YouTube offers an excellent option if you are more into videos.
Some of the most popular social media platforms to consider include:
Instagram
Facebook
Twitter
YouTube
LinkedIn
If you target younger audiences on college campuses, Snapchat may work well too. Ultimately, the success of your influencer career will depend on how well you can identify and use the right tools to reach your target audience.
See Related: How to Make a Public Profile on Snapchat Account
5. Optimize your Personal Brand Identity
There are millions of people, if not more, trying to become successful influencers in your field. So, how do you ensure that viewers choose your brand over the others?
An excellent way to do this is by building an effective brand identity. This includes establishing a strong personal brand that highlights your unique talents and strengths. You should also offer consistency in your content and brand messaging.
Start by determining who you are as a person, what you stand for, and what makes you different from the competition. Then, use this information to create a clear content plan and promotional strategy that aligns with your niche and target audience.
Lastly, include an engaging biography, a good profile, and a cover photo. All these give your profile visitors a brief story of who you are and what you offer.
Note: If you wish to become an influencer, you must also convert your personal social media account into a business account. This opens up more features and opportunities for you.
6. Produce Relevant and Interesting Content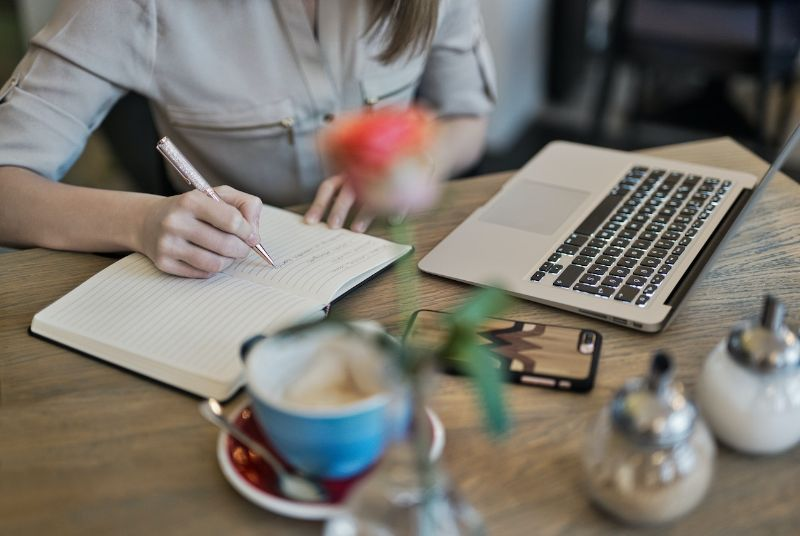 The internet is full of content! Content creators and influencers post new content each second to attract a following. However, not much of this content makes a difference for many influencers.
Why?
They are either generating recycled content or one that doesn't offer value to their target audience. But how do you beat this trend? Produce content that is interesting and that your target audience can relate with.
Ensure that your posts offer some value to your followers. Whether for entertainment or informational purposes, make sure your followers want to come back for more.
That's why you will need to develop a content strategy that allows you to find a blend of content that appeals to your audience. And even if you've concentrated on a specific niche, try to find twists to bring the best out of it.
7. Hone your Skills in your Field
As an influencer, you'll need to ensure that you hone your skills in the area of your choice. Whether it's photography and video editing, comedy, fashion, writing, or graphic design, ensure that you constantly improve on these skills to cut above the rest.
You should create time to find resources and learn about new trends and techniques in your field. You can also join communities and forums with like-minded people who share similar goals and interests to stay motivated along the way.
The best sources of valuable information here include:
Books
Courses
Podcasts
Influencer events
Connecting with niche experts
Remember, you are not alone in what you do. And if you cannot offer something better than others, you'll remain just an average influencer.
See Related: Best Books On Financial Independence
8. Post Regularly and Maintain Consistency
Posting one video after a few months won't do much to help you become a successful influencer. Your social media posts should be regular and consistent if you want to attract a following. This way, your brand, and image can form and stick in people's minds, who might eventually become your loyal followers.
Usually, most social media channels have algorithms that place accounts with regular posts better than those with once-in-a-while posts. For instance, a platform like Instagram prefers regular posting accounts regarding visibility. Therefore, if you want to be seen, you must post, post, and post consistently.
When deciding about your posting frequency, consider the platform you are using. Each platform has its requirements, and you should learn and adhere to them.
Let's take Twitter, for example. It requires quite a high-frequency posting to ensure you are seen. However, if you want to be an Instagram influencer, even two posts a week will do – just be consistent.
Make a posting schedule depending on your platform of choice. This can be daily, weekly, or even twice a week.
You should also establish the best times to publish your posts. Try to post during times when your post will attract maximum engagement. This is usually in late mornings and afternoons for most platforms, especially in the middle of the week.
9. Seek Brand Collaborations
Brand collaborations are where influencers' money is. The more brands you connect with, the more opportunities you can get and achieve success as an influencer. And for this reason, you must ensure that various brands realize you are open to collaborations.
But how do you do this? How will you let potential clients know that you are available?
Well, start by indicating it in your bio. And since you have already optimized your identity, potential clients will easily see it once they visit your profile. Additionally, providing your contact details will be another effective way for interested brands to contact you.
You can also cold pitch the brands you are passionate about collaborating with and see how they respond. This can be through a direct message or email to the brands detailing what you offer and how the brand will benefit.
But if you want to follow the indirect persuasion path, you can also do that. This includes mentioning or tagging a certain brand in your social media posts when discussing certain products or services. You never know what can happen if they see your posts.
Lastly, don't forget to create your influencer profile on various influencer platforms like Intellifluence or Influence. co. These sites help connect influencers with brands, and with a good profile, your chances of landing a brand collaboration are high.
10. Grow your Network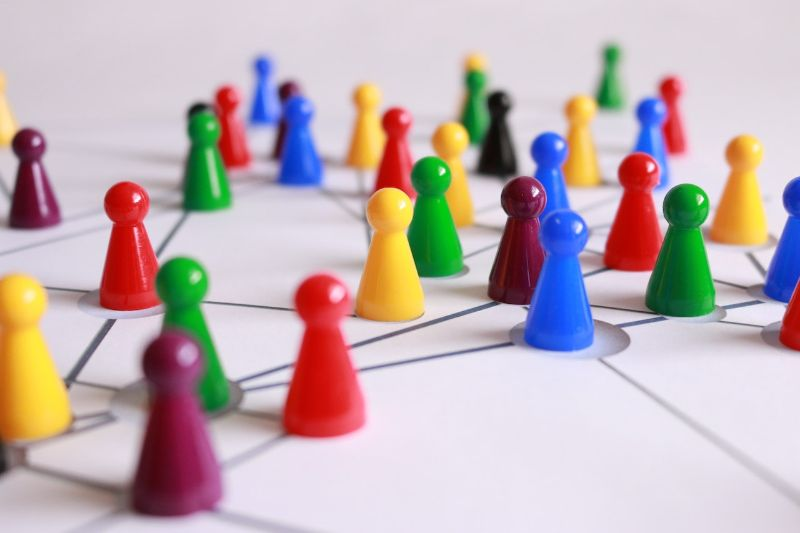 The last point on how to become an influencer is networking. Like in any other business, your network largely determines your success here. And for this reason, try your best to reach out and connect with other influencers who have made it in this field.
Networking can easily grow your audience in ways you can't imagine. For instance, if a famous influencer shares or comments on your post, it's most likely that their followers will see it. This means that you are exposed to more potential followers.
You can try connecting with other influencers by commenting, sharing, or simply interacting with their posts. And if this doesn't work, you can contact them privately for collaboration.
If they agree to include you in their influencer marketing campaigns, luck is on you. This can be the start of your journey to joining the big-time influencers club.
FAQs
How big is the influencer marketing industry?
We cannot deny that the influencer marketing industry is growing by the day. For example, since 2019, this market has doubled in size. By 2021, the industry was valued at approximately $13.8 billion, a number that is expected to hit $16.4 billion by the end of 2022.
Is it hard to become a social media influencer?
No. However, you need to have the right strategy, tools, talent, skills, and zeal to do it. The truth is not everyone can do it. But if you employ the right tactics and create content that attracts followers, it won't be long before you achieve your goals.
What are some tips for becoming an influencer on social media?
To be a successful influencer, you need to choose the right niche, create a business plan, pick the right platform, create good content, and connect to other influencers. These tips will give you a chance to grow your audience and finally get the collaborations that every influencer looks for.