When you want to learn a concept badly, you'll find all sorts of materials that teach about it no matter what. Similarly, investing in the best books on financial independence is the first step toward learning how to achieve financial freedom.
It's a no-brainer that financial independence does not happen overnight. It is a journey that takes time and effort. To gain financial independence, the first step is to equip yourself with knowledge. You need to learn the principles of money and how to grow wealth.
The best way to do it is by reading books. Fortunately, we have a lot of books depending on your knowledge value. We have books for young professionals, business owners, and people in debt.
If you are serious about achieving financial independence, immersing yourself in these books will significantly help. Which books are these that teach financial independence?
Top 12 Books on Financial Independence
There are numerous financial books that you rely on when you want to sharpen your skills in building wealth. However, this large number makes it hard to identify books with top-notch information.
But worry no more. These will certainly guide you toward the financial freedom you seek.
Rich Dad Poor Dad is the most accessible book to read for beginners. This book by Robert Kiyosaki teaches you basic money principles and how to manage your finances. In his book, he uses the analogy of a poor dad and a rich dad to pass simple money lessons.
Growing up, Robert learned lessons from two dads. His dad and one of his friend's dad. The primary lesson readers can learn from this book is that it is not how much you earn but how much you keep.
The best thing about this book is that it passes the money lessons in a way that is easy to understand. Many people can relate to this book because they have been in the author's position.
Unfortunately, the book does not offer practical or step-by-step lessons on growing wealth and gaining financial independence. But, the basic principles it offers will get you there.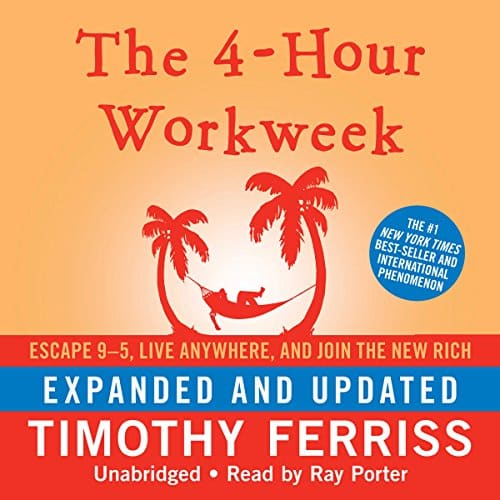 The 4-Hour Workweek by Tim Ferris is a book for those who want to live in the moment without waiting for early retirement. Tim Ferris has written this book focussing more on people who want to work and still do the things they love without waiting for the end of their careers.
Ferris uses his life experience to show readers how this is possible. In 2001, he started an internet-based nutritional supplement business that he sold in 2010. This business helped him to live his life without having to worry about work.
He encourages the importance of remote working and how freeing it can be. Interestingly, many businesses have adopted the remote working concept after the pandemic and have seen excellent productivity improvement. This shows that Tim Ferris is right about the power of remote work.
Unfortunately, working for four hours might not be realistic for everyone. Starting and growing a business takes time, so you will need more than four hours if you want a thriving business. Working four hours might only be possible once your business grows.
See Related: Ways to Get Paid to Read Books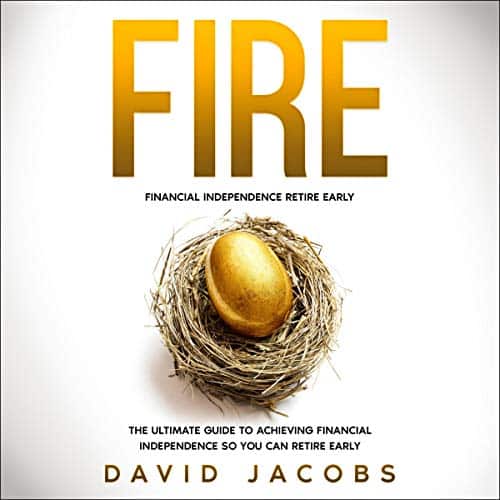 FIRE by Lee Ayman is not just a book. It is a movement of people who want to gain financial independence and retire early. According to Ayman, retirement is possible as long as you put a little more into savings.
Another way to achieve financial independence and retire early is to accumulate enough assets and grow a passive income. This will allow you to live comfortably without a regular job.
The book contains several chapters that will teach you how to manage money (personal finance), the basics for success, and financial education. It teaches you what exactly to do and even helps you with ideas on how to increase and grow your income.
However, this book might not be practical for everyone. For instance, you need 25 times your current expenses to retire early.
You also need to live frugally as you save for retirement, and many people are unwilling to take that risk. But if your goal is retiring early, this Financial Independence Retire Early book is what you need. As the saying goes, there is no gain without pain.
See Related: How to Build Wealth Like a Pro: Incredible Ways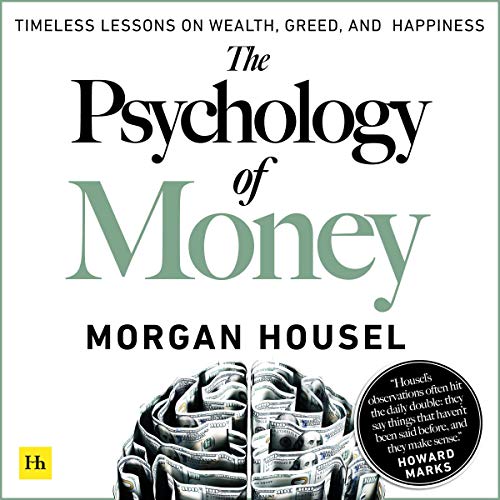 The Psychology of Money by Morgan Housel teaches behavior about money. According to the author, money, calculator and spreadsheets are not enough to make informed decisions about your money.
The decisions around money are influenced by behavior, making it quite important to understand the psychology of money. Usually, decisions around money are about ego, pride, marketing, and other aspects.
In this book, the author gives you an example using 19 stories. Each story looks at the different ways in which people think about money. These lessons will also help you to make decisions on how to make better decisions.
Unfortunately, the author seems to be giving insights to men only. Many examples in this book are also based on the American way of life, meaning the lessons might not be practical for people living in other parts of the world.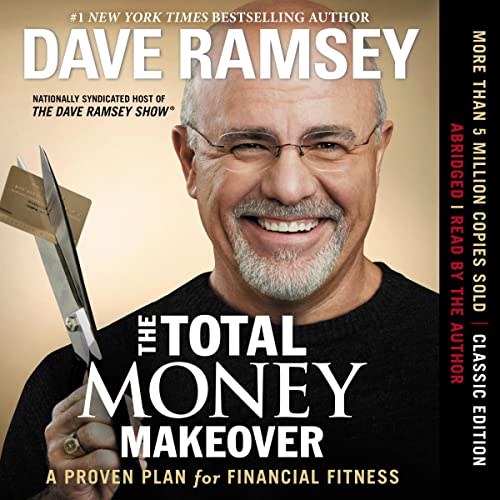 If you are looking for one of the best personal finance books, The Total Money Makeover by Dave Ramsey is undoubtedly one of them. Dave Ramsey is a television celebrity and has been a financial advisor for decades. He puts a lot of emphasis on the importance of living a debt-free life and also have an emergency fund to improve your financial life.
The author gives practical lessons on how to get out of debt. It also teaches them how to save money to help on rainy days. The book teaches money myths and offers insights on how to break bad money habits.
Dave Ramsey's main principles are geared toward a debt-free life, which might be hard for some people. People will need some debt to finance a mortgage or even buy a car. But, while you might not achieve an utterly debt-free life, working with good debt might complement Dave's teachings.
See Related: Best Passive Income Books to Read This Month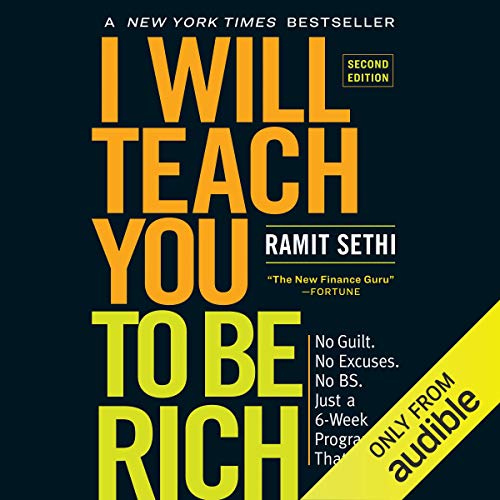 This book by Ramit Sethi takes you through a six-week program. During the six weeks, you will learn how to crush your debt, set up high-interest bank accounts, and save money. Like Dave Ramsey's book, it teaches you how to get out of debt but not through the traditional way of cutting your expenses.
Ramit presents his ideas in a fun and even comical way. This is a financial independence book that is not boring at all. In fact, you will undoubtedly enjoy reading it.
Ramit is particular about all investments, such as government bonds, domestic equities, etc. He has written the book from an American point of view, but anyone can benefit from the many incredible lessons and money principles within these pages.
The book's only drawback is that it does not address simple concepts such as saving money and buying real estate. This way, you will need to combine it with another book like the Millionaire Real Estate Investor.
See Related: How to Get Rich Quick: Amazing Tips to Build Wealth

Eric Jorgenson, the author of this book, believes that getting rich is not about luck. He believes we can all learn how to get rich and be happy.
Eric is an entrepreneur, philosopher, and investor, so he shares the skills that have made him achieve wealth and happiness. The book contains wisdom in the form of interviews and reflections.
Unlike other books, it is not a how-to book with step-by-step actions on how to do things. The book gives you wisdom and allows you to follow your path and shape your destiny.
Unfortunately, this book does not give you actionable step by steps. If you are looking for something that you can follow through, you might need to add another book to your list. But the wisdom contained in this book is undoubtedly enough to change your thinking toward personal finance and financial independence.
See Related: Invest $100 to Get a $1000 a Day: Top Strategies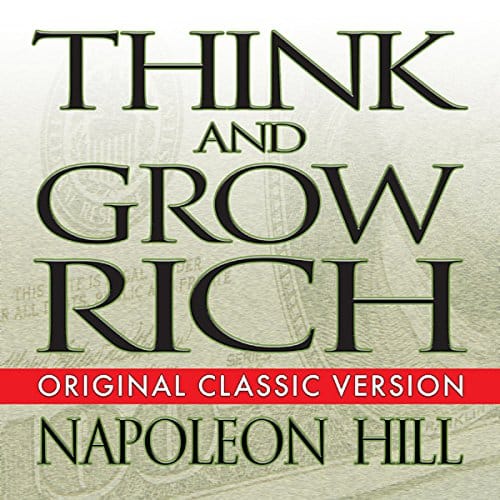 Think and Grow Rich by Napoleon Hill gives stories about millionaires. The author gives secrets from millionaires that will help you gain fortunes and become financially independent.
Even better, this book is not just about giving stories. It gives you practical lessons on what to do and how to do it to change your own life.
After applying these principles, the author promises you to gain long-lasting success. The book is about a philosophy and way of living. It not only guides you toward reaching financial independence, but it also shows you how to live a healthy financial life.
It helps you to understand that you have the power to control everything that is happening in your life. The 14 principles on wealth accumulation and personal finances in this book might be all you need to shorten your own journey toward financial independence.
See Related: Best Books on Flipping Houses – Make Money with Real Estate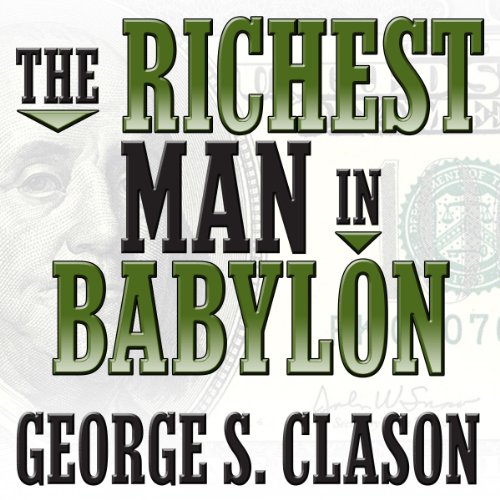 This book is a classic when it comes to personal finance. It is a good book if you want to learn the simple rules of making money.
The author uses the analogy of Babylon, the world's most prosperous city. And it teaches the emphasis on keeping your purse full of money.
The book gives stories about the people of Babylon, mostly in parables, that were set over four millennia ago. It is an old book that dates back to 1926, but most of the financial advice applied in the book still works to date. Many people consider this book the bible of financial freedom.
Unfortunately, the book uses old language. It might be challenging for beginners to understand the language used in the book. However, it still has valuable insights that can be applied today.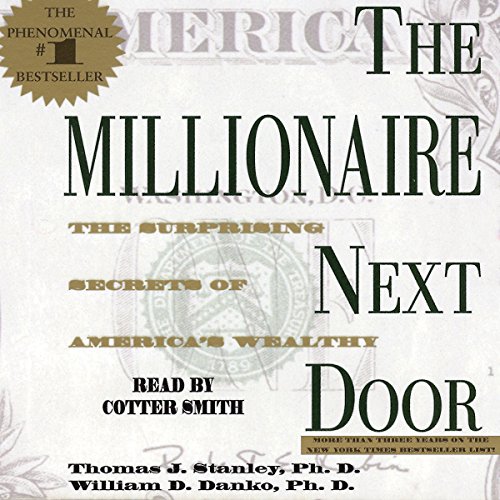 This is a good bet if you are looking for a motivational finance book. It gives the primary way to grow money by emphasizing that you should spend less and invest more.
The author teaches the importance of living a modest life. But perhaps the best thing about this book is that it gives facts and figures. Unlike other books based on concepts, the author gives you percentages and ratios to help you understand better.
Unfortunately, the core message of this book is cliché. It is about learning how to spend less and live a modest life. And this message might not be appealing to everyone. But aren't you looking to attain future financial independence? This might be the only sure way.
See Related: Which Investment has the Least Liquidity: Best Illiquid Asset Options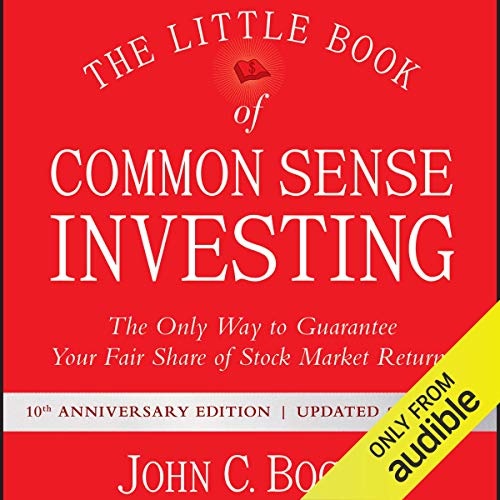 This is one of the few books that gives you simple insights on building wealth through the stock market. If you are a young professional venturing into the financial market, the book will help you to reach financial independence. This book's author is an index fund expert, so they will teach you how to start investing as a beginner.
If you are a beginner investor, do not be intimidated by the subject. It gives these complex lessons in a simple and easy-to-understand manner. The author has compressed it into a little book to ensure you don't get overwhelmed or bored when reading it.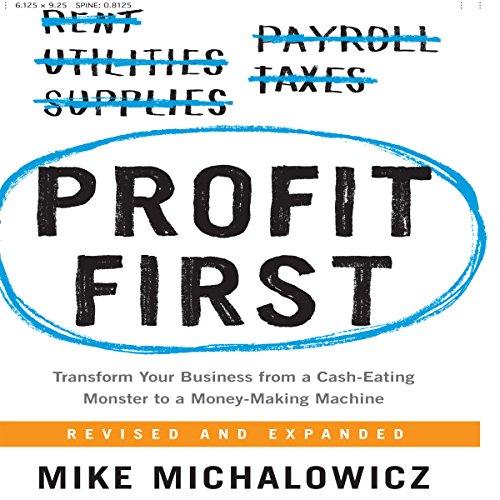 This is a good book if you are in business or you want to start your own business. It will help streamline your business once you implement the steps discussed between the pages. In fact, if the accounting concepts are too complicated for you, the book will help you understand them better.
The author is a serial entrepreneur who gives you lessons based on their experience. They give you a logical system that is easy to implement for everyone.
The core message in this book is about paying yourself first. Money management is one of the most important things for business owners, which can help you in your financial journey.
See Related: Best Books on Making Money
Where to Buy Books on Financial Independence
But where can you find these books? Well, you can get them online or offline. There are many bookstores around you, so you can just walk in and ask if they have the book.
Better still, order a hardcopy, paperback, or softcopy online. Some of the sites that sell books include:
Amazon
ThriftBooks
Barnes & Noble
BetterWorldBooks
FAQ
Which is the best book to help achieve financial independence?
Rich Dad, Poor Dad, tops the list. Its simple but elaborate explanations of personal finance and money management give you the best tips for changing your financial life.
Is it possible to reach financial independence and retire early?
Yes. It is possible as so many people have done it before. However, you have to have money discipline and learn the best money management principles. Otherwise, you might earn more but never get wealthy.
Are financial independence books worth it?
Reading financial independence books is worth it. These books give great insights and crucial lessons on financial management. If you are planning to make more money and invest, it is advisable to read books on finance. We have books that will give you actionable steps to gain financial independence.