Most of us are looking for an investment that requires little capital but offers good returns. But can one invest $100 to make $1000 a day? Are there any viable options for this? Read on to find out.
Investing is the best way to grow your wealth and achieve financial freedom. However, learning to do it right can help you fast-track the process and achieve your financial goals easily.
The truth is there are numerous ways to invest and make $1000 a day. While it's not easy, especially when your starting capital is only $100, it's still quite possible.
Today, I have good news for you. I will show you just how to invest $100 to make $1000. But, for all the strategies and tips we shall mention, dedication and patience are core values.
You don't expect to invest today and start making the $1000 a day in just a few days. It will take hard work, commitment, and patience. But at the end of it all, you will achieve your goal.
Let's dive right in;
Top Ways to Invest $100 to make $1000 a Day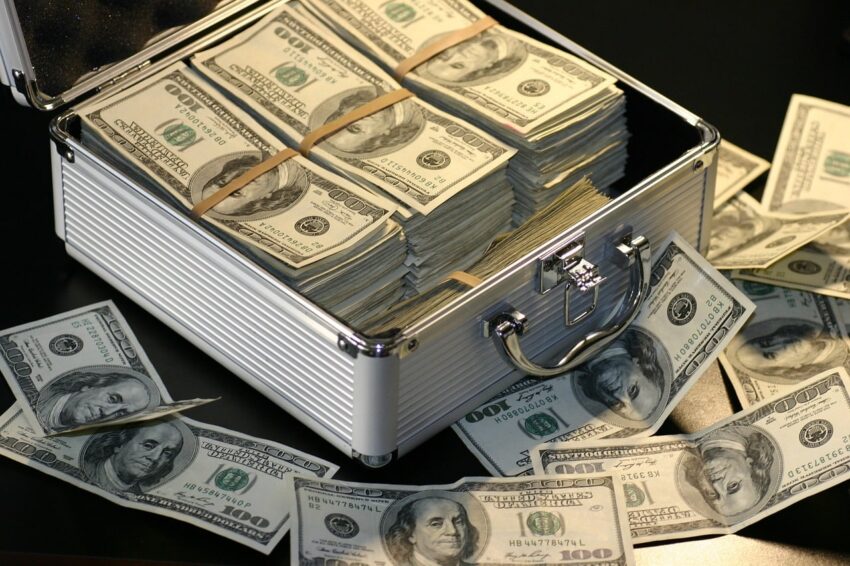 Do you want to learn how to make 1000 dollars a day? Check out these strategies:
1. Blogging
When I talk to people about blogging, most people don't seem to understand how this can make so much money. Some don't even see it as serious business.
However, blogging has worked for me, helping me hit over $1 million in net worth, from a -$95,000 net worth. And, if my experience seems too good, wait until you see how some of the top bloggers earn:
HuffPost: $500 million annually
Engadget: $47.5 million annually
Moz: $44.9 million annually
The list is long, and people are minting millions each year from blogging.
Even better, blogging is one of the easiest ways to invest $100 to make $1000 a day. I'll show you why!
First, starting a blog only requires a computer, your time, and writing skills. If you have these, the only other thing necessary is a web hosting plan, which will cost you as little as $3.95 annually with Bluehost.
This means that you might even spend less than $100 to start a blog.
After you start your blog, you only need to follow a few tips to make it work and start making money. These include:
Identify and research your target audience
Produce great content that appeals to them
Optimize your blog for search engines (SEO)
Be consistent
With time, your site's traffic will grow, which will allow you to earn through contextual ads, sponsored ads, affiliate marketing, etc. You can even sell products and services on your site if you have something unique that your audience will love.
If you want to get more details on how to make money blogging, check out our article on blogging as a professional.
2. Day Trading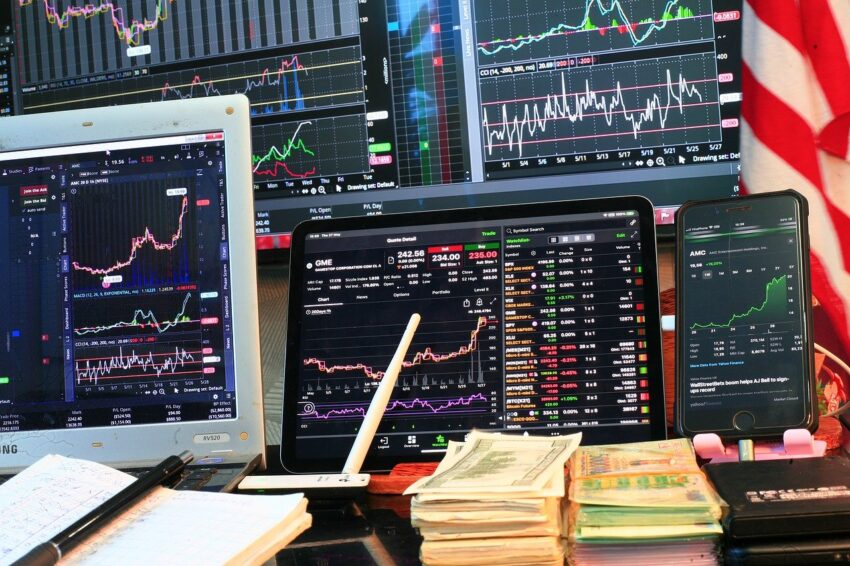 With the increased growth in technology, investing in the financial market has also become accessible to everyone. Unlike in the past when this area was left for professionals and investors with deep pockets, anyone can currently invest here.
Whether you want to invest in stocks, forex, or cryptocurrency, the opportunities are endless. And, we have so many platforms right now like Robinhood and Acorns, which are making everything simple.
In most cases, the stock market outperforms high yield savings accounts. This means that instead of letting your money lay on that savings account, you can make more money with it, investing in the stock market. All you need to do is learn how to trade or invest in stocks, and you are good to go.
Fortunately, there are apps and platforms made explicitly for this. For instance, Robinhood is designed to help beginners invest in stocks and cryptocurrency with ease.
The platform offers commission-free trades with no minimum account balance and zero transaction fees. This way, with your $100, you can start trading and growing your investment portfolio. Also, with Robinhood Crypto, you can trade in seven of the most popular crypto coins in the market.
On the other hand, Acorns automates everything, making it the easiest and cheapest platform to invest with. All you need is to download this app, shop through the app, and let it do the rest through the round-ups feature.
Invest $100 Make $1,000 a Day in Stocks: Best Tips
If you want to invest $100 to make $1000 a day in the financial market, here are some incredible tips you can use;
Understand the Stock Market
Don't rush! First, understand the market to establish what you want to venture into. You need to know the various types of financial assets you can trade and which one will offer more rewards at less risk.
While every business venture has its associated risks, having the right information will guide you into choosing the less risky one – especially if you are a beginner.
Pick the Right Investing Platform
This one goes without saying! If you want to make good profits, you must be able to identify the right platform. For instance, choose a platform that matches your financial goals in terms of capital and operating costs.
If you want an app offering commission-free trades, Robinhood, Etrade, etc., are excellent examples of that. If you want apps that automate your investments, Acorns does that best.
It is important to understand the stock market and the different types of securities you can buy, and the trades you can make before investing.
You can also consider buying your stocks through 401k or Roth IRA. These offer the most tax-efficient options.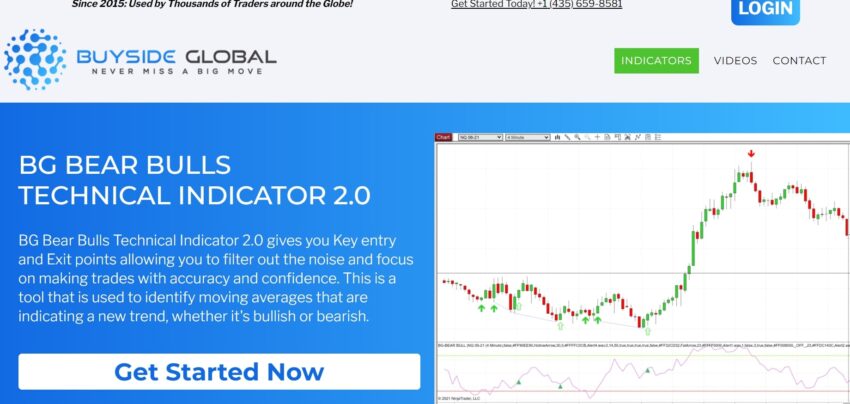 If you want to make the most out of your day trading, finding the best tools for the job is essential. BG Bear Bulls Technical Indicator 2.0 is an excellent example here.
This indicator helps you to identify key stocks entry and exit points, making your day trading quite enjoyable and profitable. It helps to show moving averages representing new trends (bullish or bearish).
For more information, see our blog on best trading indicators for day trading.
3. Making YouTube Videos
You certainly have seen how people are making awesome cash on YouTube! If you are wondering if you can do it yourself, the answer is yes.
All you need is your computer or a phone, a good camera, and your content. This is undoubtedly among the best ways to invest $100 to make $1000 a day.
Some of the highest-earning YouTubers are taking home even up to $50 million yearly from YouTube videos. And, there's nothing much they have done. As long as you can create videos that go viral be consistent in what you do, you can also reach there.
Generally, YouTube pays you for the number of subscribers, coupled with the number of watched hours. Therefore, if you can get people to watch and subscribe to your videos, you can start enjoying what many YouTubers are enjoying – good, easy money.
Do you want to start earning with YouTube? Here are some tips:
Choose your audience and research them well
Create great videos that they like
Be consistent
Monetize your YouTube
Make even more videos
The more people that subscribe and watch your videos, the more money you can take home.
4. Try Paid Survey Sites
Now, this one is easy and almost free. In fact, some platforms will pay you to join or sign up.
With most paid survey sites, all you need is time and a computer or a phone. From there, you can register and start taking surveys and other simple tasks to earn money.
While you are not generally investing any money on these sites, you are certainly investing your time. The rewards are usually in terms of points, which you can later redeem as hard cash or gift cards.
So, what are the best-paid survey sites to join?
For so many reasons, Survey Junkie appears at the top of the list. The site has, over the years, achieved what many other survey sites haven't, making it one of the favorites for many users. Currently, the platform has well over 20 million users, a number that keeps growing.
With Survey Junkie, you get paid to answer surveys, which can earn you around $.50 to $3.0 per survey. Sign-up is free, and you can join using your email, Google account, or Facebook.
The platform has, over the years, paid over $25 million to its users, making it one of the best paying survey sites around. Each month, over $400,000 in rewards are paid to panelists, which adds up to over $1 million a month.
You can withdraw or redeem this money once you reach $5 or 500 points.
See related: Survey Junkie Review: Can You Earn Legit Money?
Second, on this list is InboxDollars. With this platform, you can make money by answering surveys or completing other simple tasks.
The platform has a welcome bonus of $5, which makes it even more attractive for users. If you are looking for an easy way to make money, this might be an excellent choice.
The only problem with InboxDollars is that it doesn't pay much per survey. You will earn around $5 per successfully completed survey. This means you'll have to complete many surveys to make good money.
Once you accumulate around $30, you are free to withdraw your cash either through PayPal or via gift cards.
Swagbucks is also an excellent survey site you can try out. The great thing about this platform is that you have more options to make money. Besides taking surveys, you can also watch videos, shop online, or play games and get paid.
It is among the best sites to make money during your free time.
A survey here will pay between $0.5 to $2, but the number of available surveys is sufficient. This means that you can do more surveys to earn more. The platform also has a $10 sign-up bonus, and you can withdraw your money once you have around $30 in the account.
Rewards are redeemable via PayPal or gift cards.
You might not make $1000 a day with paid surveys, but it's an excellent way to make extra cash. You can use this option to get the $100 to start investing.
5. Create Online Courses
Finding that one venture to invest $100 to make $1000 a day isn't a walk in the park. But, when you know where to look, it will become pretty easy.
Are you good in a certain subject or field? Are you comfortable sharing your knowledge with the world?
Well, online courses are a great way of sharing your knowledge while you earn money from it. And, it doesn't require much investment – except your time in creating the course.
Luckily, technology has made it even easier. There are many online platforms that give you the opportunity to create courses and sell them online to interested learners.
Some of these platforms include Udemy, Teachable, etc., and people are making good money here. So, why not you?
The key to creating a course that will sell is identifying an area that you are well-versed in. Whether you are a teacher, a graphic designer, or a photographer, people are always looking for information. All you need is to package that information well and offer it to people at a small fee.
The good thing about these platforms, like Udemy, is they don't charge any upfront fee. They will only take a small percentage of your sale once people buy your course. So, when you think of a way to invest $100 to make $100 a day, online courses could be your solution.
It's even an excellent way to earn some extra passive income.
How Much Money do I need to Invest to Make $1,000 a Month?
This will all depend on the type of investment you choose to make. Some investment opportunities offer greater returns than others and may require less investment to achieve the $1000 a month.
However, others will demand higher capital to achieve this kind of monthly return. Therefore, choosing the right investment will greatly affect how easy it will be to earn that monthly income.
For instance, when you start your own blog, it might take some time to grow, but it can bring you some good returns – way higher than the $1000 a month.
On the other hand, if you are investing in the stock market, it will all depend on the price of shares or securities you are buying and how much you sell them later. If the margin is high, getting the $1000 will be easy.
Related Resources