Are you a day trader looking to make it big in the financial market? Here are some of the best indicators for day trading that can make your trading days quite fruitful.
They say nothing is more volatile than the stock market. You never know when things will go down or up. Since many factors-both local and global-affect the day-to-day actions of the market, a perfect prediction of what will happen is not possible.
However, with the best indicators for day trading, you can achieve some semblance of clarity and move to minimize loss or maximize profits.
But first…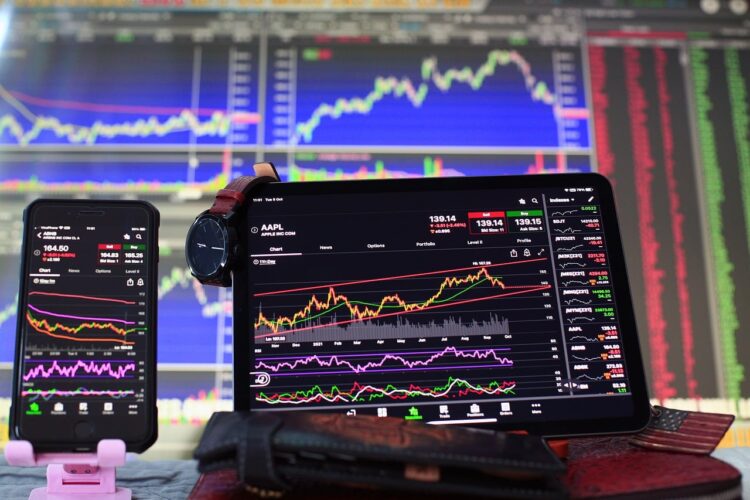 What are Technical Indicators for Day Trading?
Technical indicators are basically pattern-based signals generated by a wide range of price data, such as opening price, closing price, or highs and lows. By analyzing such historic data, analysts and intraday traders can predict how the prices of certain stocks will move in the future.
Using the best indicators for intraday trading can be quite useful in informing a trader on trends, volatility, as well as overbought and oversold conditions. While there are over 12 indicators to look at, not all of them apply to day trading.
Also, even with the best technical indicators for day trading, there is one platform I would really encourage you to make use of; Seeking Alpha Premium. While technical indicators are perfect tools of this trade, information is also key.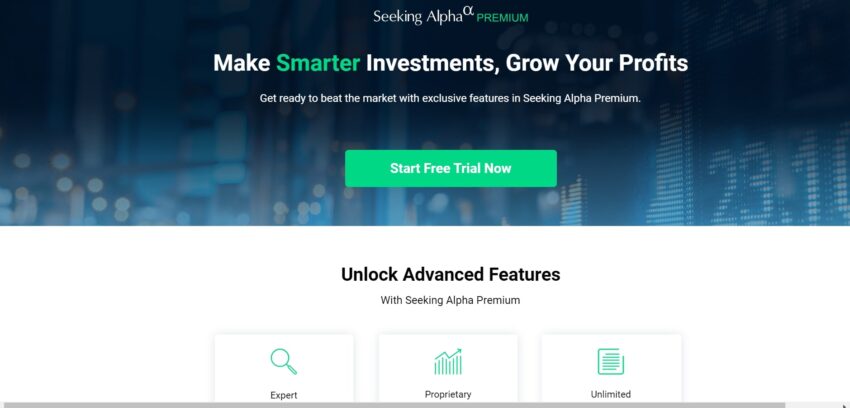 Seeking Alpha provides you with all the information you need about the financial market, sourced from millions of professionals, avid day traders, and other investors. This way, you are always in the loop of what is going on.
Best Indicators for Day Trading
Here, we have chosen six of the best technical indicators for day trading to help you make informed decisions every time.
1. Moving Averages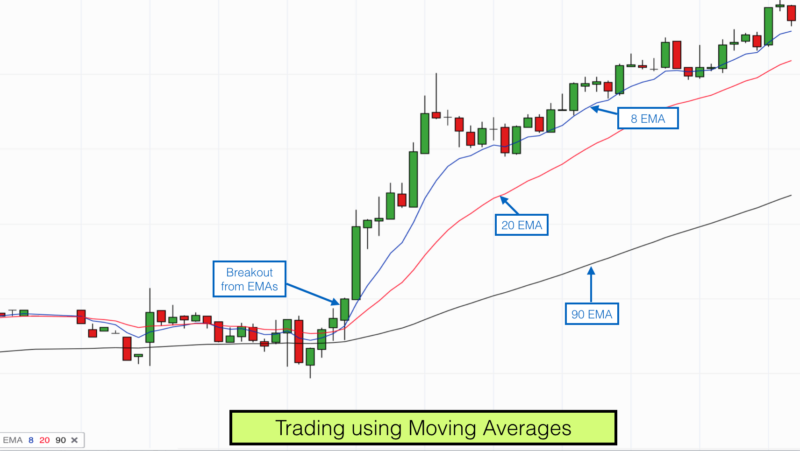 The truth is stock market prices keep on fluctuating, moment after the other. And, this usually makes it pretty hard to keep up with the changes to determine when to make a move.
Moving averages try to smooth out these fluctuations by combining the prices of a certain asset over a few days or periods. This gives you a smooth line that makes it easy to determine market trends.
If the line inclines upwards, you know that the trend is up and vice versa. The advantage of using moving averages as an indicator is that you eliminate the market noises and only see what's important. On the downside, this indicator can be relatively slow in showing the trend or reflecting the turning points.
For example, the popular moving average setting for long-term traders is 50-day and 200-days. A lot can happen within that time, costing you major losses if you are not careful.
2. Bollinger Bands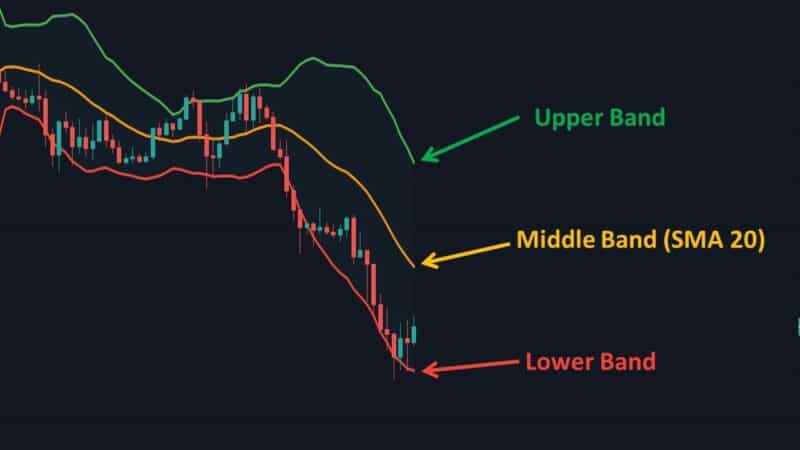 Bollinger bands indicator is a notch higher than the moving averages. It comprises three lines; the moving average, +2 upper limit, and -2 lower limit. All these are representations of the standard deviation, or rather the price increases and decreases of the stock price from its average.
Normally, the price of a particular stock moves between the lower and the upper band. When the market is fast and volatility is higher, the band widens. The opposite also applies when the volatility is less. The Bollinger bands help you as a trader to understand the price range of stocks in short-term trading.
3. Volume Price Analysis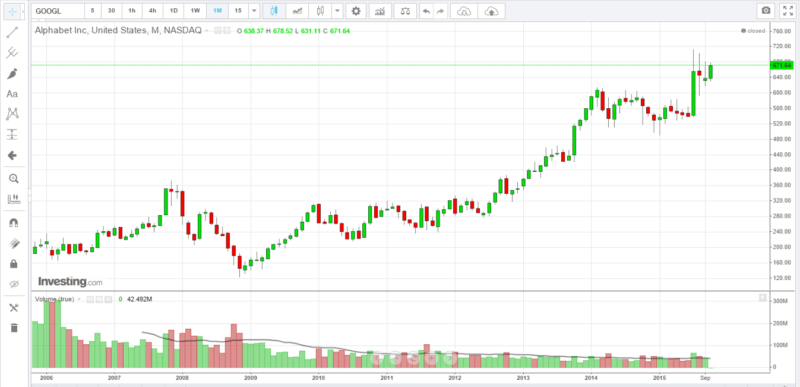 While some people ignore volume trade indicators, many have come to realize its worth and how effective it can be. Generally, volume tells us how the market is. In other words, it is the true picture of the financial market.
Trade volume is the measure of all the financial instruments bought or sold within a specific period. On the other hand, volume price analysis tries to determine how changes in the trade volume influence the prices in a market.
If you are new in the trading field or want to include volume indicators in your intraday trading, BUYSIDE GLOBAL's NinjaTrader 8 indicators will work perfectly for you. They include eight of the best indicators for day trading you can come across.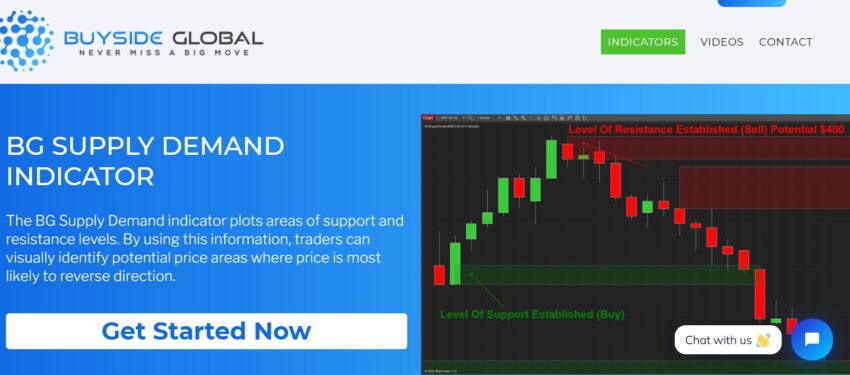 4. Relative Strength Index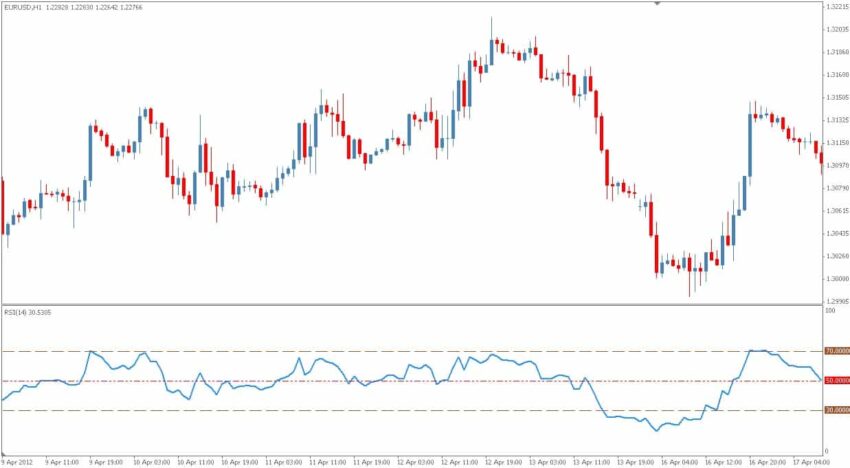 The RSI indicator is an oscillator that compares the up moves and the down moves. Traders will use this indicator to find overbought and oversold conditions in the stock market.
By comparing the swings between the two, a trader can tell if the price has moved too quickly and is about to take an about-turn. This will alert and warn them to abandon ship before the prices tumble, or stay on board. That is what the best indicators for intraday trading do.
Market analysts will tell you to sell the stock if the RSI is touching 70 and buy when its falls to 30 or below. However, not all stocks adhere to this pattern, so you need to look at other indicators as well.
See related: 8 Warning Signs a Stock Market Crash is Coming
5. Moving Average Convergence Divergence (MACD)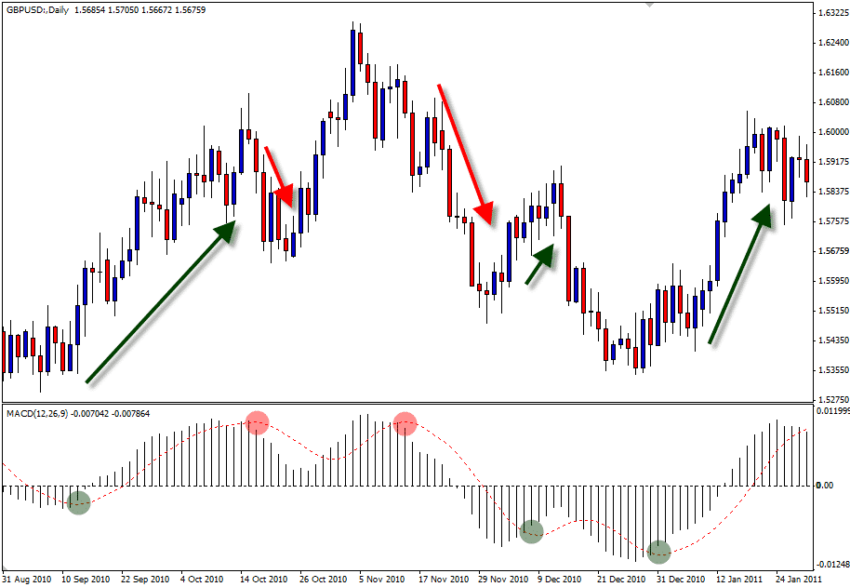 This is a powerful indicator used to check for changes in stock momentum. It does so by comparing one moving average to another. You use this indicator to identify potential buy or sell opportunities.
The MACD line is derived from subtracting a 26-period moving average from a 12-period moving average. In this case, the exponential moving average (EMA) is the average price of a particular asset over a given period.
When two moving averages come together, we refer to this as "Convergence." And, when they move further apart from each other, we call it "Divergence." Momentum decreases with convergence, while it increases with divergence. MACD is certainly among the best indicators for day trading that will help push your trading a level higher.
6. Average Directional Index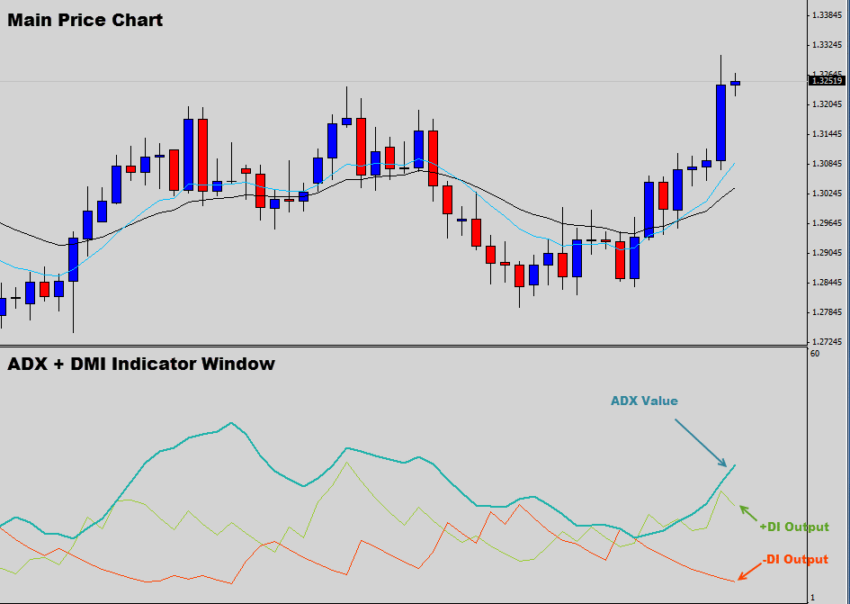 If you ask any good trader, a trend is the best way to know what will likely happen in the future. ADX indicator helps you determine the trend's strength and whether it will continue going up or down. Its values move between 0 and 100, and the higher the value, the stronger the trend.
In the average directional index, the default look-back time is 14 periods, but this can be changed depending on stock volatility. Usually, when the ADX value is below 25, it indicates a weak trend, whereas over 75 shows a strong trend. Since this indicator is not 100% accurate, you should use it with other indicators like the Super Trend to filter the false signals.
Bottom Line
The secret to making this work is combining three or four of the most accurate intraday trading indicators. For example, you can combine a volume indicator or trend indicator with a momentum indicator. This way, the signals given by one can be confirmed or refuted by another.
Using two or three of the best indicators for intraday trading together helps you avert risks and place appropriate trades based on the information and technical analysis. You also need to invest a lot of time in understanding the different tools of the trade and how they explain the stock market decisions and trends.
Related Resources
Disclosures:
U.S. Government Required Disclaimer Stock, Futures, Forex & Options trading has large potential rewards, but also large potential risk and it is not appropriate for everyone. You must be aware of the risks and be willing to accept them in order to invest in the futures and options markets. Don't trade with money you can't afford to lose. This is neither a solicitation nor an offer to Buy/Sell any securities. No representation is being made that any account will or is likely to achieve profits or losses similar to those shown on this website. The past performance of any trading system or methodology is not necessarily indicative of future results.
CFTC RULE 4.41 Hypothetical or simulated performance results have many inherent limitations, some of which are described below. No representation is being made that any account will or is likely to achieve profits or losses similar to those shown. In fact, there are frequently sharp differences between hypothetical performance results and the actual results subsequently achieved by any particular trading program. One of the limitations of hypothetical performance results is that they are generally prepared with the benefit of hindsight. In addition, hypothetical trading does not involve financial risk, and no hypothetical trading record can completely account for the impact of financial risk in actual trading. For example, the ability to withstand losses or to adhere to a particular trading program in spite of trading losses are material points which can also adversely affect actual trading results. There are numerous other factors related to the markets in general or to the implementation of any specific trading program which cannot be fully accounted for in the preparation of hypothetical performance results and all of which can adversely affect actual trading results.
Hypothetical Results Hypothetical or simulated performance results have certain inherent limitations. Unlike an actual performance record, simulated results do not represent actual trading. Also, since the trades have not actually been executed, the results may have under- or over-compensated for the impact, if any, of certain market factors, such as lack of liquidity. Simulated trading programs, in general, are also subject to the fact that they are designed with the benefit of hindsight. No representation is being made that any account will or is likely to achieve profits or losses similar to those shown. ONE OF THE LIMITATIONS OF HYPOTHETICAL PERFORMANCE RESULTS IS THAT THEY ARE GENERALLY PREPARED WITH THE BENEFIT OF HINDSIGHT. IN ADDITION, HYPOTHETICAL TRADING DOES NOT INVOLVE FINANCIAL RISK, AND NO HYPOTHETICAL TRADING RECORD CAN COMPLETELY ACCOUNT FOR THE IMPACT OF FINANCIAL RISK IN ACTUAL TRADING. FOR EXAMPLE, THE ABILITY TO WITHSTAND LOSSES OR TO ADHERE TO A PARTICULAR TRADING PROGRAM IN SPITE OF TRADING LOSSES ARE MATERIAL POINTS WHICH CAN ALSO ADVERSELY AFFECT ACTUAL TRADING RESULTS. THERE ARE NUMEROUS OTHER FACTORS RELATED TO MARKETS IN GENERAL OR TO THE IMPLEMENTATION OF ANY SPECIFIC TRADING PROGRAM WHICH CANNOT BE FULLY ACCOUNTED FOR IN THE PREPARATION OF HYPOTHETICAL PERFORMANCE RESULTS AND ALL OF WHICH CAN ADVERSELY AFFECT ACTUAL TRADING RESULTS. THERE IS RISK OF LOSS IN ALL TRADING. PAST PERFORMANCE IS NOT INDICATIVE OF FUTURE RESULTS. ALL RESULTS ARE HYPOTHETICAL. NO IMPLICATION IS BEING MADE THAT ANYONE UTILIZING ANY OF THE SERVICES OF BUYSIDE GLOBAL HAS OR CAN OBTAIN SUCH PROFITS AND RESULTS. THIS INFORMATION IS NOT A RECOMMENDATION TO BUY OR SELL AT THIS TIME, BUT MERELY A PRESENTATION OF TRADES STRATEGIES. THE INFORMATION CONTAINED HEREIN HAS BEEN OBTAINED FROM SOURCES BELIEVED RELIABLE, BUT IS NOT GUARANTEED AS TO THE ACCURACY OR COMPLETENESS. PLEASE CHECK MARKET FUNDAMENTALS AND TECHNICAL CONDITIONS BEFORE CONSIDERING THESE OR ANY TRADES. UNDER NO CIRCUMSTANCES WILL THE COMPANY BE LIABLE FOR ANY INDIRECT, INCIDENTAL, SPECIAL OR CONSEQUENTIAL DAMAGES WITH RESPECT TO THE SUBJECT MATTER OF THE AGREEMENT, LOSS OF DATA OR LOST PROFITS, REGARDLESS OF WHETHER OR NOT SUCH DAMAGES COULD HAVE BEEN FORESEEN OR PREVENTED.