Learning how to trade with small capital can be the start of your financial freedom. Read on to discover how to become a day trader with $100.
There are numerous jobs and investments that you can do online right from the comfort of your couch and still make awesome cash. The financial market is one place that people are making millions of dollars every passing day. And, since most people want fast cash, day trading has become the new way to get there.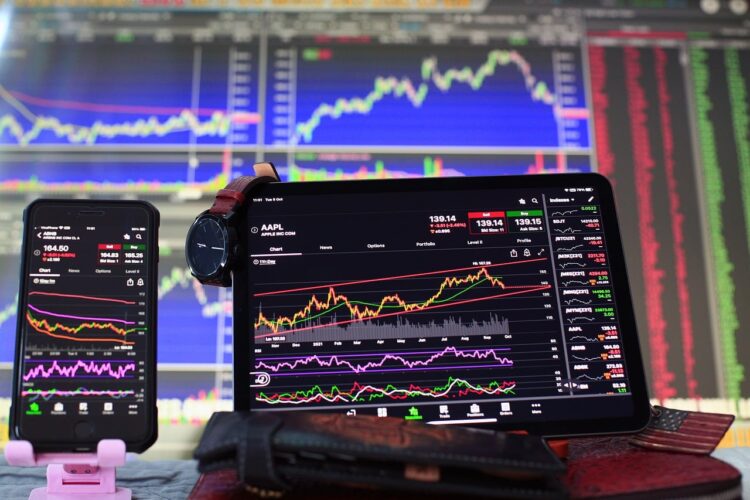 Numerous trading platforms now allow investors to open and close trades on the same day. This intraday trading allows the traders to make profits, no matter how small, within the same business day.
But is this feasible? And, how much do you need to become a day trader?
Well, day trading is as practical as it can get. And some platforms allow you to invest as low as $10. Today, we will explore more on how to become a day trader with $100.
But first,
Who is a Day Trader?
A day trader is an investor whose trades open and close the same day. In essence, they buy and sell financial market assets the same day.
Day traders do not hold any trades overnight. They look to profit from the short-term fluctuations in various asset prices within the day. They have the freedom to trade in stocks, currency, cryptocurrency, commodities, etc.
If you want to make some money in the financial market but don't have enough capital or aren't ready to take high risks, this article is for you. I will share with you a step–by–step guide on how to become a day trader with $100.
We will also find out whether it's profitable or not to trade with such a small amount.
Can You Day Trade With $100?
This is the first question we should answer. And the answer is a resounding yes.
However, so many things come into play. For instance, will trading with $100 be profitable? And, which brokers allow such kind of trading?
The truth is, it is possible to trade with $100. But for you to make money, you must have a good strategy and a good broker. For this reason, you need to conduct thorough research and do prior calculations to see whether you'll be making any profits.
So, how do you go about it? The following steps will show you how to start day trading with little money and still make profits.
Best Tips on how to Become a Day Trader with $100
As I stated earlier, there are various factors you must consider if you are to make tangible profits by trading with $100. For instance, which securities do you intend to trade? What is your trading strategy? And, who is your broker?
For you to succeed in day trading, follow these crucial steps:
1. Conduct a Self-Assessment
You need to have the necessary skills, knowledge, and traits. Also, your commitment and lifestyle also matter. Therefore assess yourself first.
For instance, do you have a mathematical or financial background? Do you have what it takes to deal with the challenges of the financial markets? These are questions that you must ask yourself first.
And, to make it big in day trading, you have to deal with issues like:
Long working hours
High-risk decisions
Little or no free time
Continuous self-training
Commitment
Most importantly, you need to have the right mindset. So, before you dive into the day trading arena, evaluate yourself and see if you have what it takes.
4. Get the Right Brokerage
The second crucial step of how to become a day trader with $100 is identifying the ideal broker. Your brokerage firm will significantly determine how much profit you make with your trading activities. Here is what you should look for in a broker:
Minimum deposit: Since you want to trade with $100, you need to look for a broker accepting a minimum deposit of less than $100.
Charges: Look for a broker with spread charges instead of commission-based ones.
Leverage and margin: With a $100 trading capital, you need to trade on leverage to make any reasonable profit. Therefore, look for a broker with favorable leverage and margin requirements.
3. Choose Securities
Since you don't have much capital to trade with, look for securities that offer higher gains. This will help your trading account to grow a little bit faster.
Higher volatility securities are the best in achieving the desired profits. For instance, the currency market offers such securities. Therefore, if you wish to make money trading in small capital, you can try out some currency pairs that seem ideal for you.
Some of the major forex pairs include:
USD/JPY
EUR/USD
AUD/USD, etc.
With such major currencies, you will enjoy fewer spread costs but higher volatility. This way, your chances of making better profits are higher.
4. Get a Strategy and a Plan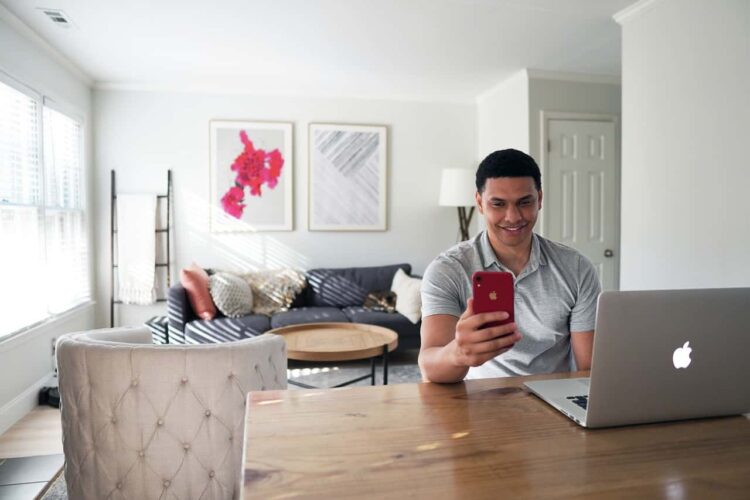 You will not succeed in day trading without a good strategy and a plan. Even with the best securities, a poor strategy might spell doom for your profits. When coming up with a strategy, these are the things you should consider:
When to trade
How much to invest per trade
Time to enter a trade
Managing risks
Time to exit a trade
A strategy that considers all these aspects will easily lead to profits even with low capital. You can learn more about day trading strategies by reading "Day Trading and Swing Trading the Currency Market" by Kathy Lien.
5. Start Your Trading Journey
By now, you have the right broker, a strategy, securities, and you have also assessed yourself. This means that you are ready to start trading.
Therefore, visit the official website of the broker you chose and create an account. Ensure you pick an account that accepts day trading with a $100 margin.
Most platforms will require you to provide your personal details during sign-up, including the email address, physical address, and an active phone number. You will receive a confirmation email about your new account.
Once the account is active, you have to fund it before you start trading. Download your broker's trading app and ensure that the leverage is at the right level.
From here, pick your forex pair and start trading.
6. Pick the Right Tools
The last step in learning how to start day trading with $100 is choosing the right tools to propel your trading. This is besides having the best strategy and a suitable broker.
After you you start your day trading, these two tools will ensure that you always make informed decisions.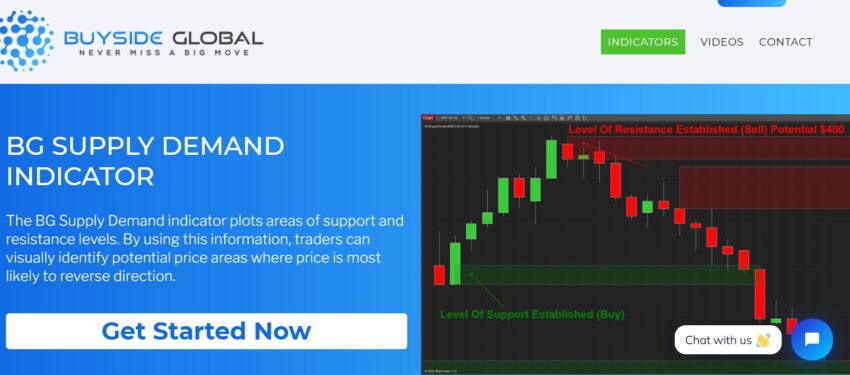 The platform has developed some of the best technical indicators in the market – NinjaTrader indicators. After you've chosen your trading platform, then these indicators will ensure that you never make abrupt decisions that aren't supported by facts.
The eight insightful indicators allow you to analyze stocks from various angles, always giving you an upper hand when trading. With these, you can quickly analyze the trade volume, identify crucial entry and exit points, or even assess supply and demand for a specific stock.
Seeking Alpha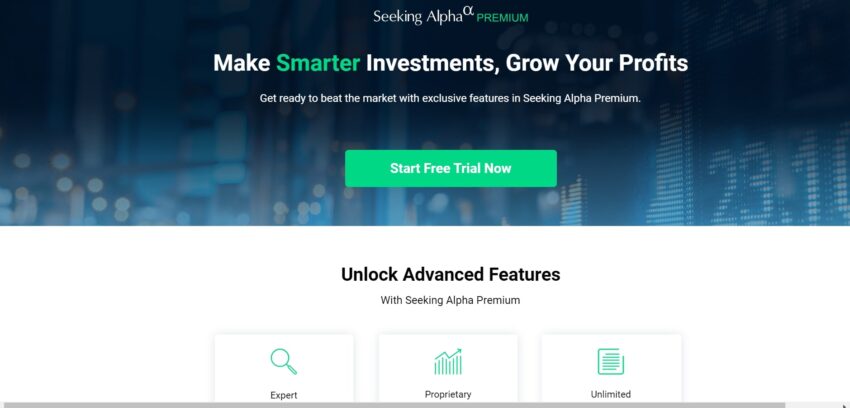 While trading, making the right decision starts with having the right information. And Seeking Alpha is the best place to find such information.
The platform pools together investing wisdom from millions of investors around the globe, bringing to your screen all the tips, news, and ideas you need to make wise investment decisions.
It offers information about stocks, ETFs, mutual funds, commodities, and even cryptocurrency. This means that you'll not only know what is happening in the market but can also get an idea of which investment decisions will profit you.
Don't trade blindly! Ensure that each decision is backed by credible and reliable information.
How much Can You Make Day Trading?
The average annual income for day traders in the US stood at $80,081 as of 22nd October 2021. This is around $38.50 an hour or $6,673 a month.
According to ZipRecruiter, some day traders earn as high as $253,000 annually, while others get as low as $11,000. The average pay range varies significantly, signifying an opportunity for a pay rise based on skills, experience, and even location.
A day trader's income will also be determined by the amount they trade, the time they spend trading, and their trading strategy.
How Much Can I Make Day Trading Starting with $500?
The hard truth is, making reasonable profits while trading with small money isn't easy. In fact, for a $ 500-day trading account, most traders won't make even $30 a month.
That's why you need all the above-mentioned tips to ensure you make profits with small capital. Small capital also limits your trading activities, allowing you to only trade in macro and mini futures contracts.
This is because trading instruments move in ticks. And, just a few ticks in the expensive instruments might be equal to your entire portfolio or more. Therefore, choosing expensive instruments might significantly increase your risk of loss.
However, even with cheap instruments, you can grow your account gradually. And, there are funded trader programs that allow you to trade more than your account holds.
The advantage of funded trading is that it gives you access to higher trading capital ranging between $25,000 and $150,000. Since you are funded, the funding company will pocket 20% of the trade's profit while you get 80%. The funding company also takes on any risks resulting from the trades.
Best Day Trading Platforms for Small Capital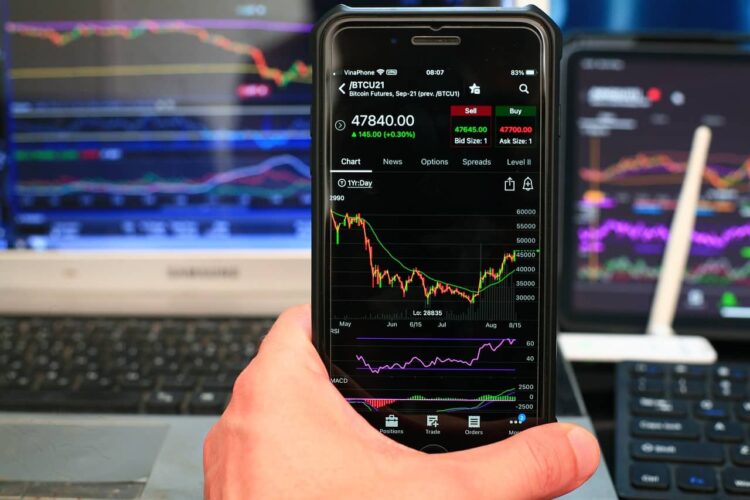 When learning how to become a day trader with $100, getting the right trading platform is curial. For this reason, I have prepared a list of some of the best trading companies, which will make your day trading dream come true.
1. TD Ameritrade
TD Ameritrade is among the best platforms for beginner day traders. It offers everything a beginner trader needs to succeed, including ease of use, research tools, educational content, etc.
Even better, stock trades are free on this platform.
Pros
Commission-free stock
Zero account minimum
Free research
Large selection of securities
Cons
Have no collateral shares
2. Fidelity Investments
Fidelity Investments takes the second position. It is among the most complete brokerages available in the market today. If you are planning to start day trading, this might be your ideal platform.
Pros
Zero fees for stocks and ETFs
Excellent mobile app
$0 account minimum
Numerous tradable securities
Extensive free research data
Cons
Lacks Forex trading options
High fees for broker-assisted trading
The platform is best for day traders and beginners.
See related: 12 Best Fidelity Alternatives [Similar Apps & Sites]
3. TradeStation
TradeStation has a 3.7 stars rating on Forbes Advisor, while Nerdwallet rates it at 4.5 stars. This makes it one of the best day trading platforms for active and day traders.
However, with TradeStation, you cannot trade with $100. The minimum account balance is usually $500.
Pros
Comprehensive research materials
Advanced tools
Top-notch trading platforms
Excellent mobile and web trading platforms
Commission-free trades
Cons
Has no forex trading
Inefficient deposit and withdrawal system
Poor customer service
If you are trying to succeed in day trading, especially with small trading capital, TradeStation is your platform.
4. NinjaTrader
NinjaTrader is an excellent trading platform for active traders. Founded in 2003, the platform offers some of the lowest trading fees among its competitors. When you fund your account, NinjaTrader offers free charting, live trading, and market analysis.
Pros
Quality educational materials
Excellent analysis tools
Free trading
Enhanced experience from open source apps
Cons
Limited trading, with only futures and options
Mobile app available only for clients using CQG broker
The platform is best for active traders, advanced traders, and those focusing on futures trading.
5. Robinhood
Robinhood is another US-based broker, ideal for day traders. The company was founded in 2013 and operates under the SEC (US Securities and Exchange Commission) and FINRA (Financial Industry Regulatory Authority) regulations.
If you are looking for an ideal day trading platform, here is what differentiates Robinhood from its competitors:
Pros
Zero fees per trade
Zero account balance
Streamlined trading
Offers cryptocurrency trading
Easy-to-use interface
Cons
Few trading products
Limited educational materials
Poor customer service
No retirement accounts
More Day Trading Platforms
Interactive Brokers – $0 account minimum
E*Trade – $0 account minimum
Webull – $0 account minimum
Lightspeed Trading – $10,000 account minimum
Cobra – account minimum of $5,000
How Long Does it Take to Learn Day Trading?
Trading is a skill. And, you need some time to learn and understand what takes place in the financial markets before you jump right in.
Generally, you need a few months (approximately 3) before you start your day trading journey. By this time, you'll have understood the basics and can trade without much assistance.
However, learning doesn't end here. You must continue learning every day to keep harnessing your skills. This will allow you to grasp the tricks and tweaks needed to make money in day trading.
Best Time Frame for Day Trading
Generally, day traders take the short-term trading approach. Most day traders will use shorter timeframes lasting between 15 minutes and four hours.
As a day trader, you have the freedom to choose different timeframes based on the liquidity of the market you chose, your trading strategy, and the available time.
Pros and Cons of Day Trading
Pros
You don't incur overnight funding charges
It takes a short time to know if you have gained
Allows you to take advantage of a volatile market
You are not exposed to overnight risks
Can offer you better leverage
Cons
It can consume a lot of your time
You incur several transaction fees
Relatively small gains
It needs a lot of commitment
It requires a lot of concentration to identify price shifts
Related Resources