Want to know how to make your money work for you? With the ever-rising cost of living, hourly wages aren't enough. You need to look beyond what you can work for to what your money can help you earn. Well, this piece helps you do precisely that!
In today's economy, making ends meet is becoming quite a challenge. That's why it's so important to have a strategy for making money work for you. And that can change your financial situation.
Several steps can let your money do the work, whether you're looking to earn an extra income through financial discipline or investments. I've compiled the practices in this simple post.
So, are you ready to find out how to make your money work for you? I'll introduce you to different methods for making money with your money and advise you on how to put each one into practice.
Let's get started. But first, what does making money work mean:
What does Making your Money Work Mean?
Making your money work means finding ways to reduce expenses and increase income. You can do this by:
Examining your spending patterns,
Trying out new financial strategies,
Curbing where you are losing money,
And making wise investments to achieve financial success.
Here is how to make money work for you:
How to Make your Money Work for You in 21 Simple Ways
How can you make money work and smile on your way to the bank? Let's find out:
Check your Personal Finance Objectives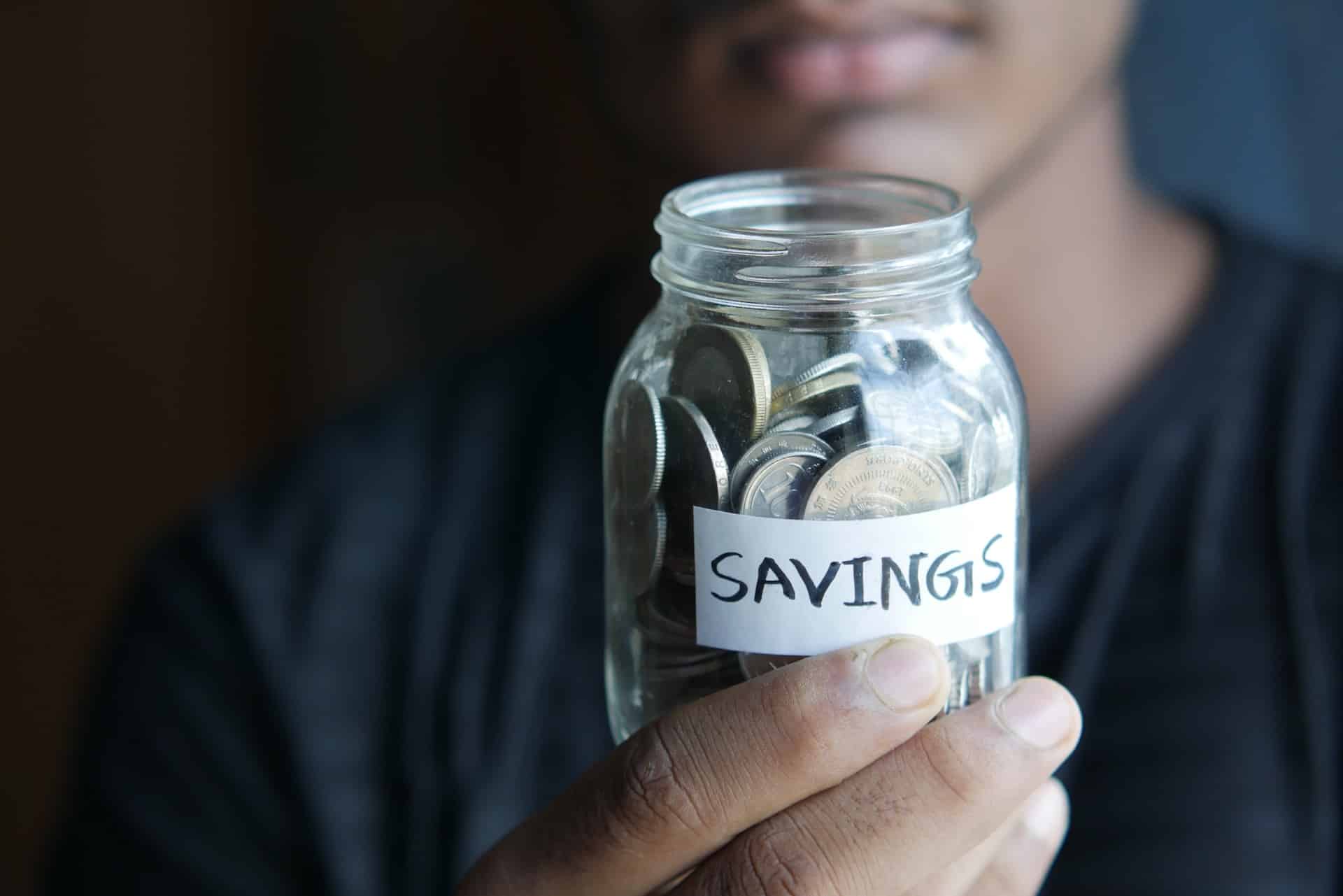 First, identify your personal finance objectives to make money work for you. Ask yourself:
-What are you hoping to achieve by working with money?
-Are you looking to save money, invest money, or both?
Once you clearly understand your goals, it's easy to figure out the steps to take to attain them. There are a few things that you can do to make sure that your money works for you. They include:
– Invest money in long-term opportunities that offer stability and growth.
– Make smart financial decisions to help save money and achieve financial growth over time.
– Stay disciplined and stay on top of your bills so you don't end up in high-interest debt.
-Work with a certified financial planner to help cultivate good financial habits.
Here are some personal finance objectives to pursue:
1. Create SMART Financial Objectives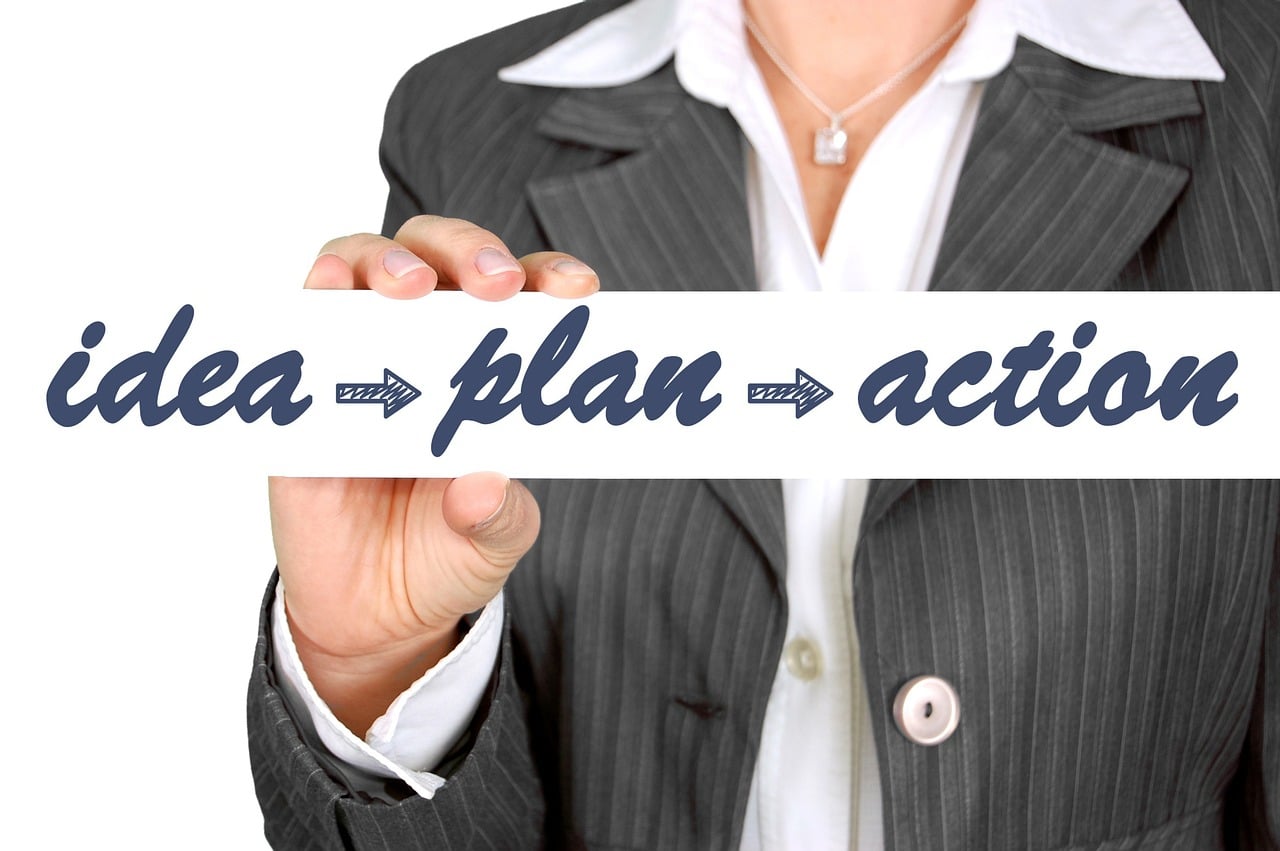 When making money work for you, first set SMART financial goals. This stands for Specific, Measurable, Achievable, Reasonable, and Time-bound. If you have SMART objectives, you'll be able to track your progress and stay motivated more easily.
Here's an example: You can say my financial objective for this year is to save $2,000. Is this a SMART goal? Yes, because it's:
Specific (I know how much I need to save each month),
Measurable (I'll be able to track my progress),
Attainable (by following easy steps, I'll achieve it),
Relevant (saving money will improve my overall financial situation),
Time-bound (I have a date by which I need to reach my goal, i.e., end of the year).
2. Create a Budget and Stick to It
A budget is an essential tool you have when it comes to making money work for you. Budgets are a great way to maximize your money and make it work.
With a budget, you can:
Track your income to see how well you're doing,
Set goals and limits for each expenditure category,
And make informed financial decisions about how you spend what you earn.
That will help you stay within your financial boundaries, save and invest more wisely. There are a few things that you need to keep in mind when creating a budget:
– Set realistic goals for your budgeted amount. Don't set unrealistic goals, or you'll end up frustrated and disempowered when unable to meet them.
– Do not overspend – if something costs more than what's allocated for that month, don't buy it. This may seem difficult initially, but it becomes much easier over time.
– Do not forget about recurring expenses – that include rent or utilities. These should also be factored into your monthly budget, so they're not entirely left out.
– Do not undervalue any aspect of your life – including your spending habits and financial resources. If something is worth investing in, it's worth including in your budgeting process.
After creating a budget, stick to it, even if it means making tough decisions. Why?
This will help you learn how to be more fiscally responsible with your money. Plus, it will help you save more and invest smarter. And last but not least, budgeting and sticking to it is a great way to get organized and stay on top of your finances.
3. Get Rid of Your High-Cost Debt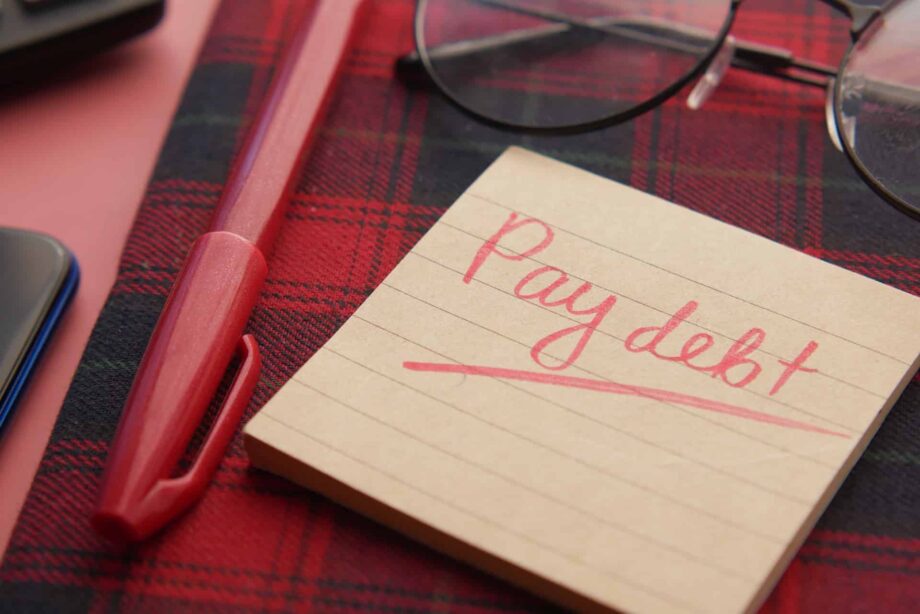 If you're looking for ways to make money work for you, you need to eliminate high-cost debt. This is a big priority for many people because it frees up more money to invest or spend on other things.
Debt can be a significant financial burden; if it accumulates, it can take a lot of effort to pay off. That's why it's crucial to get rid of high-cost debt as soon as possible.
There are a few ways to do this:
– Consolidate your debts into one affordable or low-interest loan. You can use a debt consolidation company to help you reduce your overall debt.
– Take out a personal loan based on your credit score and income.
– Use your earnings to pay off your debts gradually over time
– Sell your old possessions for cash and pay the high-interest debt
– Use a payoff plan to pay off your debts over time gradually.
-Use an app like Tally to help you get out of debt faster.
Whatever path you decide to take, make sure that you stick with it. Don't let yourself get distracted by other financial opportunities that may arise. Once you've eliminated high-cost debt, the rest of your financial goals will be much easier to achieve.
See Related: How to Get Free Money Instantly
4. Build Your Emergency Fund
One of the best ways to make money work for you is to build an emergency fund. This will allow you to handle unexpected expenses or financial challenges without worrying about quickly running out of money.
An emergency fund should ideally have at least six months' worth of living expenses. But it's also a good idea to aim for even twelve months. If something significant happens and your regular income isn't enough to cover your costs, your emergency fund can help you get by until things settle down again.
It's important to remember that an emergency fund isn't just for emergencies; it's also a way of preparing yourself for life's inevitable curveballs. And it can help you avoid unnecessary debt when you need to cover unexpected costs. Having enough money set aside in case of sudden changes, you'll be more prepared when they happen and won't find yourself scrambling in search of solutions.
Always ensure that your emergency fund is easily accessible – ideally, you should have direct access to it so you can withdraw funds whenever needed. Knowing that you're prepared for difficult times will give you peace of mind when tough times hit.
See Related: How to Borrow from Cash App
5. Automate your Finances
Automating your finances means taking steps to reduce the time you spend dealing with your finances and making it easier for you to track and manage your money. There are a few ways that you can automate your finances so that they work for you instead of the other way around.
The first step is to set up a bank account linked to your online banking system. This way, you can easily access your money and make transactions without manually entering every transaction.
Also, set up a payment plan, so you don't have to pay all your bills in full. This will allow you to save up money gradually so that you have more money available when it's time to pay off debts or afford new expenses. Trim is an ideal tool to help lower your internet, phone, and cable bills.
Furthermore, try using online tools like budgeting and spending tracking apps to track how much money you're spending each month and where it's going. Some ideal apps include Personal Capital, Stash, Mint, PocketSmith, Truebill, and Wally. This way, you can better understand where your money is going and make better decisions about how to allocate it in the future.
See Related: Best Mint Alternatives to Better your Finances
Open High-yield Accounts
6. Open a High-Yield Savings Account
Opening a high-yield savings account is a great way to make money work for you.
A high-yield savings account offers superior returns over standard savings accounts because it offers a higher interest rate. This means you can earn more money on your deposited funds over time. This will help you build up some wealth and grow your financial stability.
Furthermore, high-yield savings accounts have some added benefits, like no or little fees and minimum deposits. That makes them ideal for people who want to invest their money safely and reliably. You can also use them as emergency funds or credit options if you need to borrow money in a pinch.
7. Invest in Certificates of Deposits (CDs)
A certificate of deposit is a safe, low-risk investment that can offer you a steady income stream. There are a few things to keep in mind when investing in a CD:
– First, you should always select a CD with high-interest rates to maximize your profits.
– Also, ensure the terms of your CD are flexible so that you can easily withdraw your money when needed.
– Finally, compare different CDs and find the one that offers you the best returns and terms. There are different types of CD products, like high-yield or variable-rate CDs.
CDs are available at various terms and rates. So you can find one that's right for your needs.
CDs are also safe and reliable way to make money. First, CDs are insured by the Federal Deposit Insurance Corporation (FDIC). So, you remain confident that your money will be protected if something happens to the bank that issued your CD.
Maximize Credit Cards Rewards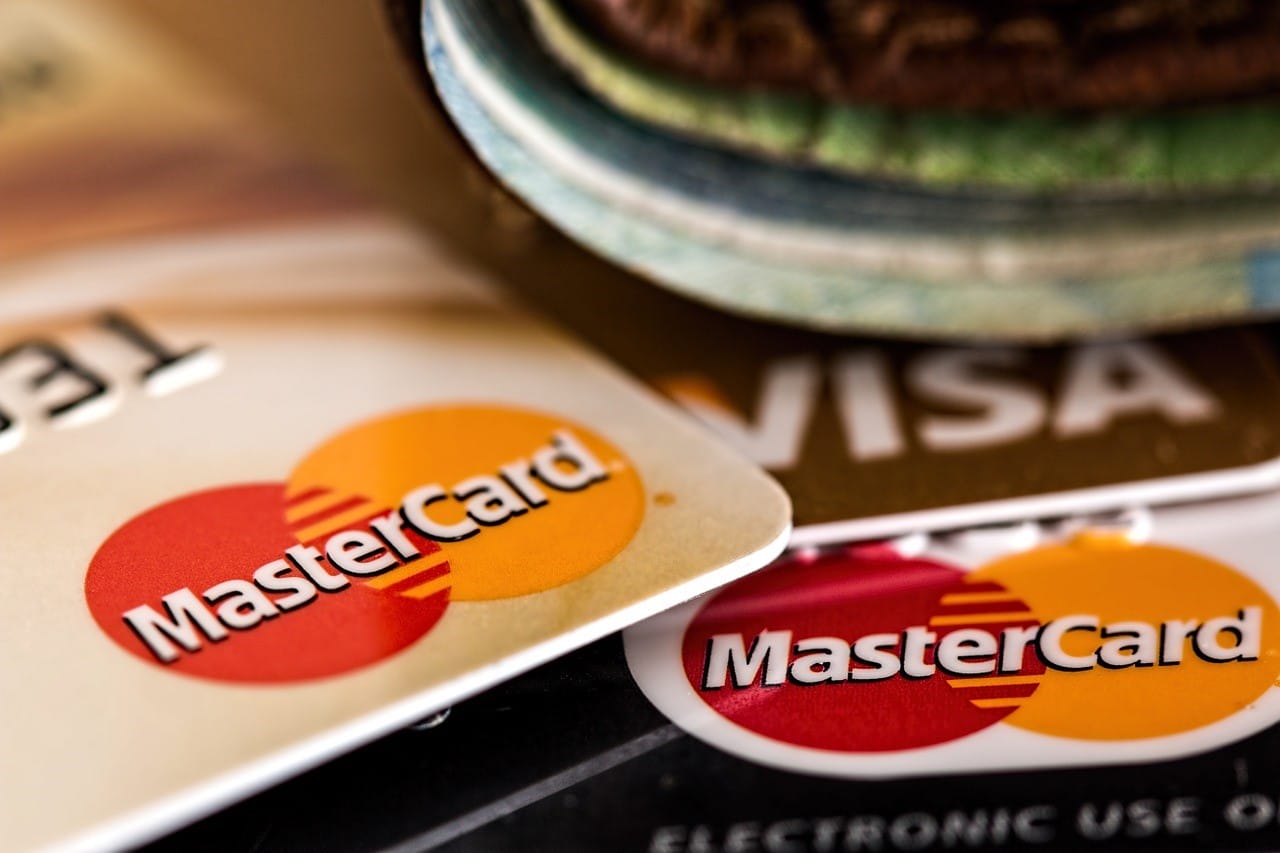 One of the easiest ways to make money work for you is by maximizing your credit card debt. There are two main methods you can use to maximize your rewards:
8. Use credit card for everyday expenses
This is the easier option, requiring you to use your credit card for regular everyday transactions. This includes buying grocery shopping, bills, and other small expenses.
When you do this, you earn points every time you use your card and then redeem them for rewards later. Credit card rewards are a great way to make money work for you. By using your credit card to make purchases, you can earn points that can be redeemed for rewards.
There are several different credit card rewards, but the most common are miles and points. These can then be used to buy items or services.
Miles and points can also be redeemed for travel upgrades or other luxuries, which means they have significant value beyond just earning rewards. That's why it's essential to use your credit card as much as possible to maximize your benefits.
The downside to this approach is that it takes a lot of effort — but it can be gratifying if you're flexible with how often and how much you use your credit card.
See Related: Free Money Hacks: Ways to Get Free Cash
9. Use Credit Card to make large purchases.
The second method is more effective if you have more significant expenses that you want to get rewarded for. For example, if you're planning on buying an asset whose value appreciates or something big like that, then using your credit card to purchase the item is the best way to go. That way, you leverage credit cards to build wealth
Build Your Retirement Nest Egg
There are a few ways that you can make money work for you in your retirement years. Roth Ira and 401K are some of the best retirement accounts to have.
Here are some of the best strategies:
10. Take Advantage of 401k Matches
One of the best ways to do this is by taking advantage of 401k matches. 401k matches are a government-sponsored program that allows companies to match a percentage of your salary saved into a 401k account. This means that every time you save money into your 401k, the company will also contribute matching funds up to a specific limit.
This can be a great way to build your retirement nest egg early. And it's always worth looking into whether the company offers additional benefits like tuition reimbursement or other financial incentive programs. Freebies, why not?
11. Max out Retirement Accounts with Mutual Funds
Maximizing your retirement account with mutual funds is also a great way to grow your money. Mutual funds are investment vehicles that allow you to invest in various stocks, bonds, and other securities.
Diversifying your holdings across many different assets makes you less likely to lose money, even in challenging market conditions. You can also use mutual funds as part of an overall investment strategy to create an income stream while you continue working.
See Related: How to Build Wealth like a Pro: Incredible Ways
Build a Diversified Investment Portfolio
Building a diversified investment portfolio that includes assets like stocks, bonds, and commodities is essential to make money work for you. This will give you the flexibility to handle fluctuations in the market and protect yourself from unexpected risks.
When building your portfolio, stick to sensible investment rules. For example, take into account your risk tolerance and long-term goals.
Ask yourself: Do I want to benefit from compound interest? And how risky is the investment? For example, investing in bonds is safer and less risky than making high-risk investments (like stocks or crypto).
Following these simple investment tips ensure that your money works for you:
12. Invest in Real Estate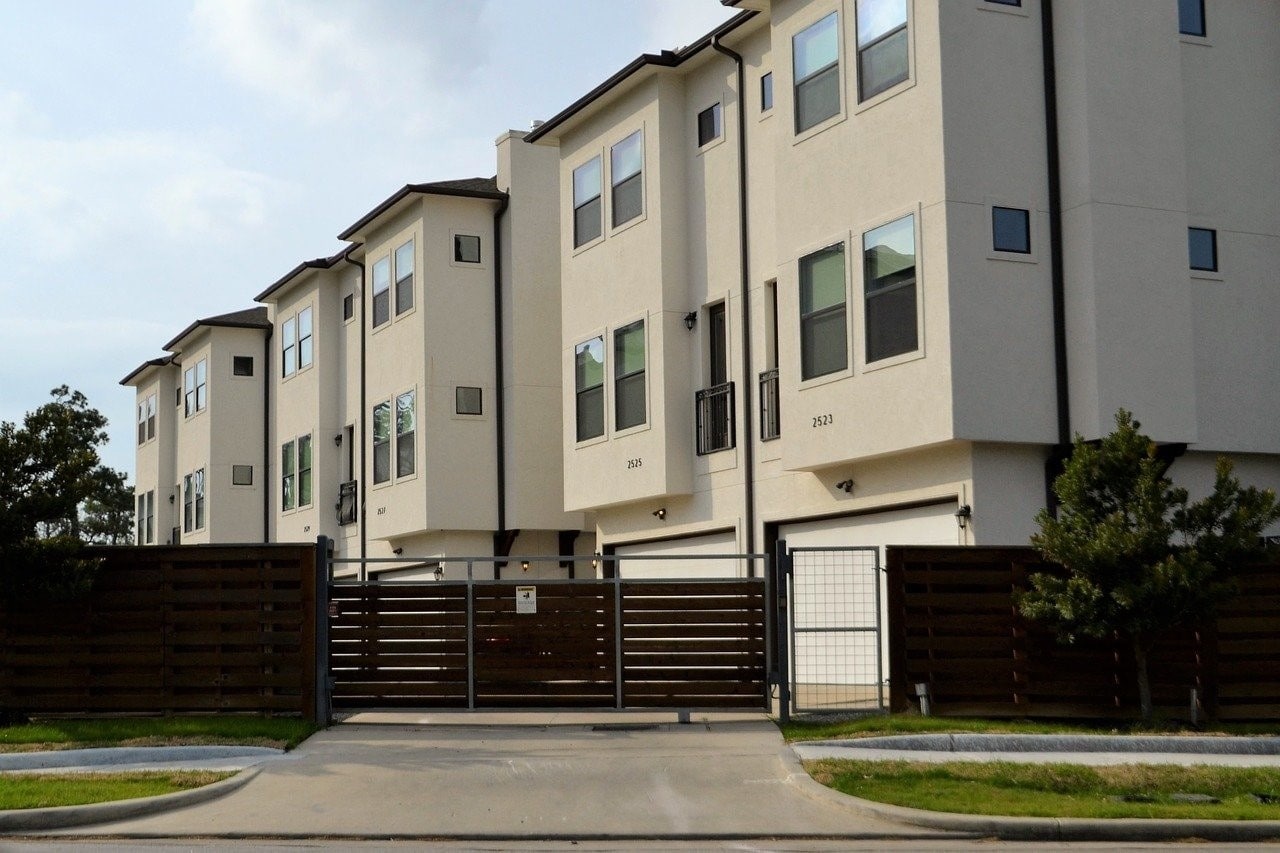 Real estate is one of the most reliable and profitable ways to make money. It's also a great way to diversify your investment portfolio, as real estate can be purchased and sold in various markets.
There are many different ways to do this. For example, property flipping techniques let you buy low and sell high. This means that you wait for the price of a property to drop after a massive crash before you buy it. Then, rehab it, and when the price rises again, you sell it at an increased value and make more money from it.
Also, you may consider other strategies like building or buying rentals to become a landlord and get rental income or invest in property development. Other great ways to invest in a real estate portfolio are to invest in REITs or real estate crowdfunding.
Some of the best crowdfunding platforms include:
Though each has its advantages and disadvantages, all of them have the potential to provide reasonable returns over time. By investing in real estate, you can take advantage of the rising demand for housing and property, which is expected to continue.
See Related: Fidelity vs. Robinhood: Which Platform Best Suits You
13. Invest in the Stock Market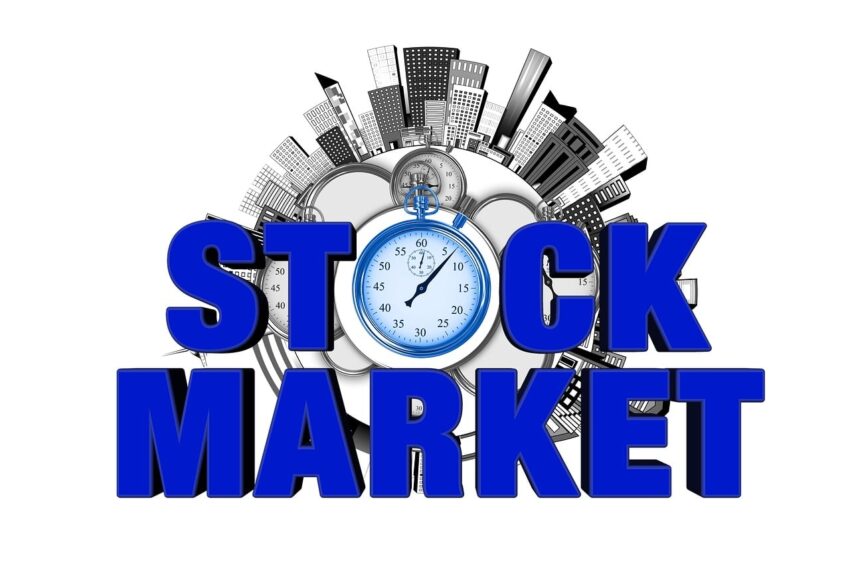 Investing in the stock market is one of the quickest and easiest ways to make money work for you. The stock market is a collection of stocks representing different companies worldwide. By buying and selling these stocks, you can earn money based on the performance of those companies.
Many different factors influence the stock market. So it's essential to do your research before making any investment decisions. Though the market is volatile, and there's no guarantee that it will be successful, this is a highly profitable investment option.
Good examples of stock trading apps are Robinhood, M1 Finance, SeekingAlpha, and Acorns. There are multiple ways to invest in stocks – but only one works: to buy low and then sell high. This means that if you want to make money with stocks, you need to buy them when they are cheap and sell them when they are expensive.
The best time to buy is when the price drops after a massive crash. This will allow you to buy more stocks at a lower price than usual – which means you can make more money off them later when they rise back up again in value.
If you're looking for a quick and easy way to make money, then investing in the stock market is your best bet.
See Related: Sites that Give Free Stocks-Start Investing
14. Invest in Mutual Funds
Another way to ensure that your money works for you is by investing in mutual funds. Mutual funds are vehicles that allow you to invest in various assets like stocks, bonds, and commodities.
Doing this can diversify your portfolio and minimize risk while maximizing potential rewards. This can help you achieve long-term financial stability.
15. Invest in Money Market Accounts
One of the best ways to make money work for you is to invest in money market accounts. These accounts are ideal for people who want to preserve their money while it's still accessible. They offer high returns and are FDIC-insured, so you can feel confident that your money will be safe no matter what happens in the market.
To open a money market account, you must find a bank that offers them and deposit some cash into it. You can also invest in these accounts through mutual funds or exchange-traded funds (ETFs). However, make sure that you research each one carefully before investing.
Unlike stocks, which go up and down with the stock market, money market accounts tend to remain stable throughout the year. If you choose an ETF based on a particular industry or theme, your investment may not do as well as other ETFs when the industry or theme goes down in value.
Money market accounts offer low-risk returns. This means that you can earn a consistent investment return without the risk of losing your entire deposit. Overall, investing in money market accounts is a great way to ensure that your money is secure and will still be there when you need it – no matter what happens in the economy.
16. Invest in Treasury Bills and Bonds
Treasury bills and bonds are both types of investments that offer investors a stable return over time. They're also relatively safe investments, which is why they're popular among people who want to keep their money safe.
Bonds are certificates of debt that provide investors with a fixed interest rate yearly. Governments, companies, or other entities issue them, and they usually have a maturity date (when the bond will be paid off).
Bonds are long-term investments that guarantee return and protection against any risks. They're usually considered more stable than Treasury bills, which is why people prefer them.
On the other hand, treasury bills are similar to bonds in that they're debt certificates. Their primary purpose is to provide liquidity (they can be sold quickly and at any time) rather than providing a fixed interest rate.
They are short-term investments that offer a low-interest rate, which means you'll be able to earn a higher return on them over a given period. They're also considered safe investments, as the government is unlikely to default on its debts.
17. Invest in Gold
Gold is a valuable investment that can provide stability in times of uncertainty.
Gold is a durable material used to store value for centuries. It's also an efficient way to store money, as gold doesn't rust or tarnish. Therefore, it can retain its value over long periods if stored properly.
Gold is not just for millionaires and billionaires; anyone can invest in gold and reap the benefits. All you need to do is find a trustworthy company that sells gold and invest your money there.
Gold is an excellent way to make money work for you because it's a reliable store of value that doesn't experience much volatility. In fact, over the years, it has remained relatively unchanged in terms of its purchasing power.
It's a natural hedge against inflation and other economic fluctuations. This means you'll likely make more money by investing in gold than other assets. Plus, you can keep your investments safe and protected from inflation and other risks associated with the stock market.
18. Create Passive Income Streams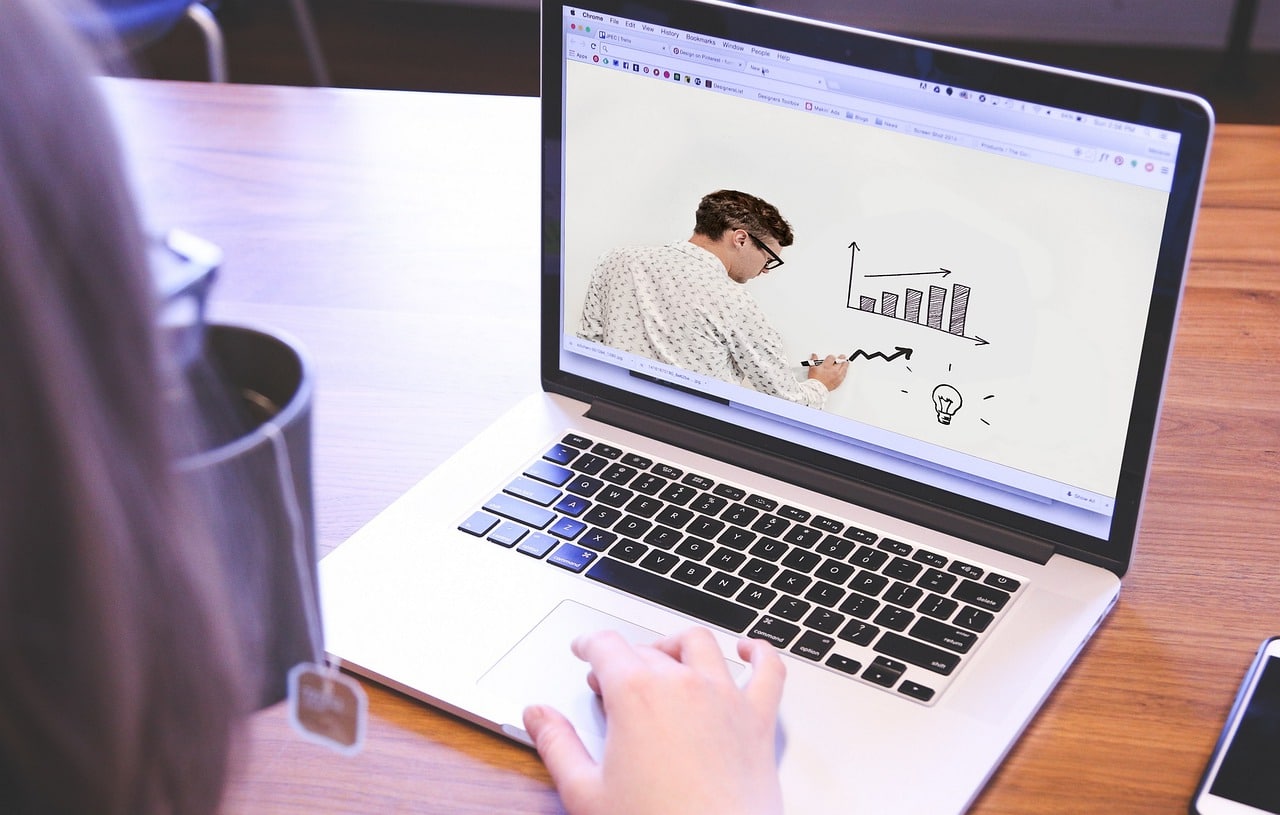 Having a passive income stream is an essential part of any financial plan. It allows you to maintain a comfortable lifestyle without stressing your monthly income.
There are several ways you can create passive income streams. The best way to discover is to experiment and find what works best for you.
Some perfect examples of passive income sources include:
– Investing: Investing in stocks, bonds, real estate, or other assets can also provide passive income. Make sure you research the market carefully before making any decisions, so you don't lose money.
– Renting out space: If you have some extra space available, renting it out can be a great way to generate passive income. This is especially true if your location is popular with tourists or people who work in nearby offices. You can use the AirBnB platform to get clients.
– Blog or sell ebooks: If you have some knowledge or experience that others might find helpful, writing articles or ebooks about it and selling them online can be a great way to make money quickly and easily.
Some other popular online passive income streams include online selling and affiliate marketing.
Also, consider selling digital products like:
online courses
Apps
designs
Themes
And plugins
If you have some creative ideas, start working on them – there's no limit to what you can achieve with a bit of hard work.
See Related: FarmTogether Review: Can you Earn Passive income
19. Invest in your Financial Education
Financial education is one of the best ways to make money work for you. Learning about personal finance can improve your financial stability and protect you from risky investments.
Many people don't have the knowledge or understanding of personal finance that they need to make intelligent decisions. This can lead to severe problems down the road, including high debt levels, crippling credit card bills, and a lack of savings.
There are several ways that you can invest in financial education. You could attend free seminars offered by your local bank or credit union or take online courses from accredited institutions.
In addition, you can read and learn from plenty of books and articles on the subject. The most important thing is to start early – getting started right away will help you build good habits that will last a lifetime.
20. Invest in Business
Starting your own business can be a great way to make money work for you. You can do this in several ways, and the best way to find out is by doing some research.
The first step is determining what you're good at and enjoy doing. Once you've established this, start brainstorming ideas for businesses that combine those two things. If you have experience in a particular field, consider starting a business that provides related services.
Another option is to think about what product or service people are looking for but don't have access to. And if you have unique selling points or know something about the market that no one else does, start a business based on that information.
The most important thing is staying committed and moving forward even when things get tough. The journey toward success usually involves taking several small steps rather than one giant leap – which is why starting your own business is a great way to make money work for you!
By creating your own business, you can control your work and career and set your working hours. This means that you can work when it's convenient for you and take care of everything related to the business.
There are several ways to start a business. You could start with the following:
– An online business.
– A small business offline.
– Franchising or licensing your business model.
– An e-commerce store.
– A consulting business model.
– Marketing your product or service.
– Charge customers to access your service or product.
See Related: Online Side Hustles you can do Anywhere
21. Get into Peer-to-peer lending
If you're looking for a way to make both easy and convenient money, then peer-to-peer lending might be the right option.
Peer-to-peer lending is a way of borrowing money from other people online. You don't need to go through a traditional financial institution like a bank because all the loans are made through online platforms.
There are several benefits of peer-to-peer lending over traditional methods of borrowing money. First, it's much faster and easier – you can get your loan approved in minutes instead of hours or days.
Second, it's much less expensive than using traditional methods. Finally, you have complete control over your loan – you can choose the terms and conditions and the interest rate you're willing to pay.
Some of the best peer-to-peer lending platforms include:
So if you're looking for an easy way to make some extra cash, then peer-to-peer lending may be your option. Make sure you carefully research each platform before applying to find the best one for your needs.
FAQ
Where Can I put Money to Earn passively?
There are many investments that you can make to start earning passively. They include real estate, stocks, Treasury bills, bonds, gold, money market accounts, websites, online courses, high-yield savings, and checking accounts.
Where do millionaires keep their money?
Most millionaires have their money in the form of assets that appreciate in value. This way, they let their money work for them.
Where can I put my money instead of the bank?
You can put your money in high-yield money market accounts, peer-to-peer lending, credit unions, or assets.