What are the options for making money for F1 students? Can F1 students invest in stocks and cryptocurrency? Check out this detailed piece to find out all these and more.
The questions are always common for international students studying in the United States on an F1 visa; Can F1 students invest in stocks? Can they work on or off-campus?
Well, the truth is, international students on an F1 Visa, have limited options when it comes to employment or investing. However, this doesn't mean they can't.
For example, there are several freelancing gigs or businesses that can help you make that extra dollar. Even better, you can invest in stocks. That's right! Stocks trading is possible for F1 students.
If you are in the US on an F1 Visa, stocks are an excellent way to start building your wealth while in school. But how does it work? Can you do it like any other person in the US?
Let's find out…
But first;
What Does an F1 Visa Mean?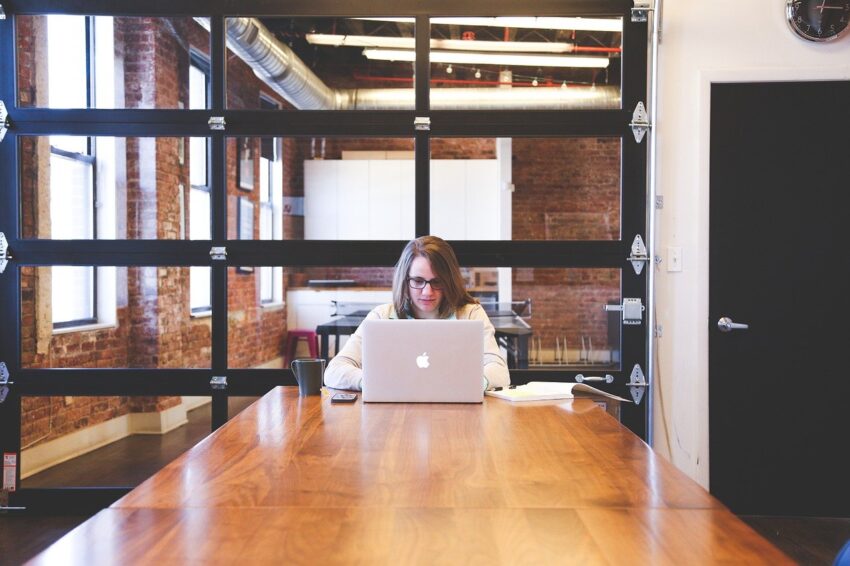 An F-type visa is a nonimmigrant visa given to international students who wish to study in the United States. There are two types of F visas:
F-student visa, which is for academic studies, and M-visa, which is for vocational or other professional training. The number "F" stands for "foreign student."
So what can you do with an F-type visa?
There are many things that you as an F-type visa holder can do while in the US on your visa. For instance, you can:
Study at an accredited school;
Take part in Curricular Practical Training (CPT) or Optional Practical Training (OPT);
Be employed on campus
Work as a research assistant
And what can't you do as an F1 visa holder?
Well, an F1 visa has its limits. There are a few things that you as an F-type visa holder cannot do.
For example, you cannot;
Have permanent residency in the United States
Get public assistance or welfare benefits from the US government
Become a citizen of the United States
Now that we know a bit about what F-type visas are and what they allow you to do, let's take a look at earning off-campus employment and passive income.
Working Off-Campus for F1 Students
As we have seen above, F1 students are allowed to work on campus. But can they work off-campus? The answer is yes, but with certain restrictions.
First, let's look at what the restrictions are. According to the US Immigration and Customs Enforcement (ICE), F-type visa holders can only work off-campus for up to 20 hours per week during the academic year and full-time during summer and winter breaks.
In addition, you can only work off-campus if you have been in the United States for at least one academic year and if your school has authorized you to do so.
So how do you get permission from your school?
You will need to get a letter from your Designated School Official (DSO) or Responsible Officer (RO). This letter will state that are in good academic standing
So what are the instances that allow you to work off-campus? You have a few options;
CPT – Curricular Practical Training: This is a type of work-study program that allows students to gain practical experience in their field of study.
OPT – Optional Practical Training: OPT is a program that allows F-type visa holders to work for up to 12 months after they graduate or complete their degree program.
If you really need the money: if you can prove that not working will cause you extreme financial suffering, you might be exempted to work off-campus.
Investing in Stocks for an F1 Visa Holder
Can an international student buy stocks? Yes! Generally, an F1 student can invest in stocks to earn passive income.
In fact, there is no restriction about this. Whether day-trading or holding stocks to sell later, international students can join the stocks market and make some passive income.
But note; when engaging in other types of passive income-generating options, ensure you first confirm with the International Student Office. Some passive income might be considered as work, subsequently resulting in the violation of the F1-student visa status. To help you counter this, always ensure that your trading activities are recorded as a hobby, for taxation purposes.
So, how do you invest in stocks as an F1 student?
Here are a few tips:
Talk to a financial advisor: A financial advisor can help you choose stocks that match your risk tolerance and investment goals.
Start small: Don't invest all your money at once. Start with a small amount and see how it goes.
Diversify: Don't put all your eggs in one basket. Invest in different types of stocks to spread out the risk.
Use a legit and reliable broker: Brokers can help you buy and sell stocks quickly and easily.
So, if you're an F-type visa holder looking for ways to make some extra income, investing in stocks is definitely an option worth considering!
Best Platforms to Invest in Stocks
When investing in stocks as an international student, here are some great platforms and tools to make your trading easy and fulfilling:
1. Webull Stocks Trading App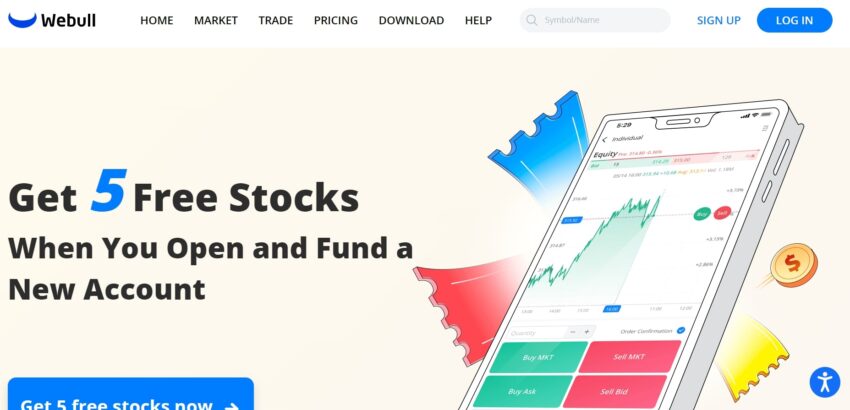 Webull app is great for beginner investors. For starters, it offers free stock trading and real-time data. You get 5 free stocks for simply joining and funding your account on the platform.
Right now when you sign up, you get $300 worth of stocks. And when you deposit any amount into the account, you receive $3000 worth of stocks (3 stocks)
The platform offers fractional shares and has even won an award for it, for being the best broker.
2. Stash Stocks Trading App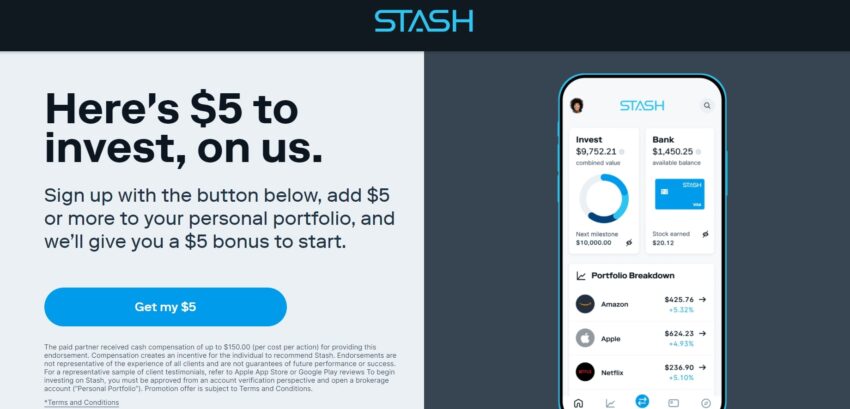 Stash is also an excellent trading app for F1 students to make passive income. Just like Webull, the app offers fractional shares, so you can start investing with as little as $0.01 per share.
The platform also offers a wide range of investment options, including stocks, ETFs, and bonds. And if you're not sure where to start, the app has an "Explore" feature that will help you find investments that match your goals.
For just signing up with Stash, you get a welcome bonus of $5. If you want to start investing in yourself while still studying, Stash is your app.
3. Acorns Stocks Trading App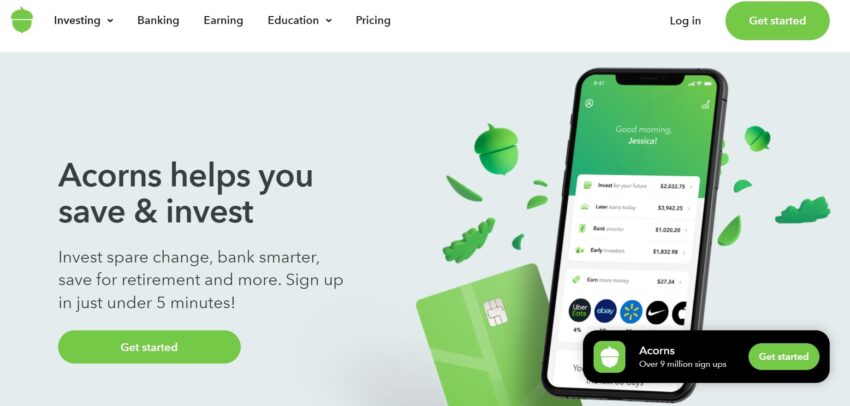 Acorns is a little different from the other apps mentioned, in that it doesn't offer real-time stock trading. Instead, it rounds up your purchases to the nearest dollar and invests the difference into stocks or ETFs.
This can be a really easy way to start investing without having to worry about buying individual stocks. And if you're not sure how much you should invest each month, you also don't need to worry. Acorns app has a feature that helps you set goals and automate your investments.
With this app, you can grow your passive income streams from spare change without feeling any pinch on your finances. The platform also has a referral program where you earn $5 every time a new member signs up through your link.
See related: Acorns vs Robinhood: Which One is Best
4. Seeking Alpha Premium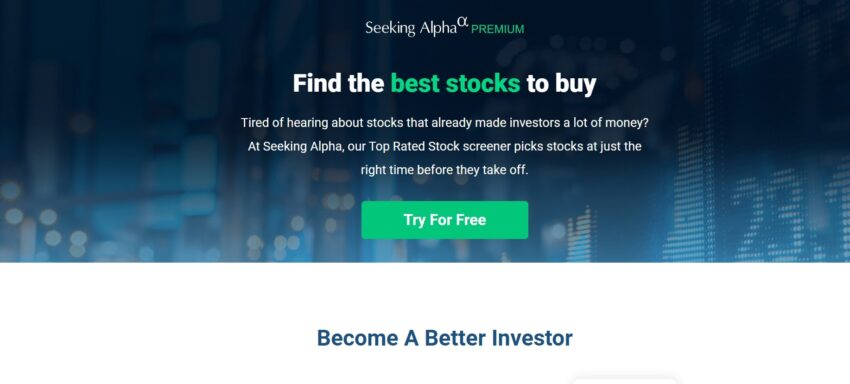 While this is not a broker or a trading platform, Seeking Alpha is one of the crucial tools you must have as a trader.
Seeking Alpha is a website that offers free and premium content for investors. The site has an extensive database of articles on stocks, including a detailed analysis of individual stocks and sectors.
The premium subscription also gives you access to the Wall Street analyst reports, which can give you an edge when trading. Therefore, if at all you want to make it big in stocks trading, this is a must-have resource.
The truth is, you might not know much about stocks as a student. And, even if you do, the platform offers the best advice and resources even for savvy traders. Information is crucial for a successful trading career.
Can F1 Students Invest in Cryptocurrency?
The simple answer is yes! You can invest in cryptocurrency as an FI visa holder in the US.
Like trading in stocks, crypto trading is not restricted by law, for F1 students. However, you must always report your crypto earnings to the IRS, as required by law.
Just like stocks, there are a variety of cryptocurrencies you can invest in. The most popular include Bitcoin (BTC), Ethereum (ETH), and Litecoin (LTC).
To get started with crypto trading, you need to open an account on a cryptocurrency exchange. These exchanges allow you to buy and sell different cryptocurrencies for other digital currencies or fiat currencies.
Some of the most popular exchanges include Coinbase, Bitfinex, and Binance.
When choosing an exchange, make sure it is reputable and has a good track record. Also, be sure to read reviews before signing up.
Key Take Away
So, can F1 students invest in stocks? Absolutely! As an F-type visa holder in the US, you have various options when it comes to making passive income, stocks trading, being among the best options.
However, as stated above, ensure you don't go against your visa status. Always be sure to report your activities as a hobby and keep tabs on any current changes on various laws affecting international students.
Related Resources