Day Trading vs. Swing Trading – what's the difference? If you are planning to become an active trader, these are two trading options that you should understand. While most beginners won't know the difference, this article aims to change that.
The final goal of trading is making profits! However, it's not always easy to make good profits. It requires continued effort and understanding of the system, to make any meaningful progress in the financial market.
Swing and day trading are the two categories of trading, common to active traders. Both strategies seek to make profits through short-term stock movements. And, while they look almost similar they also have fundamental differences.
So, which trading strategy is the best for you?
Well, both strategies will net you gains depending on the available capital, the time you have, and the type of market. However, their goals and outcomes will differ.
With this comprehensive day trading vs. swing trading guide, you will get all the answers you seek about the two. This way, you can easily determine the trading strategy that best works for you.
What is Swing Trade?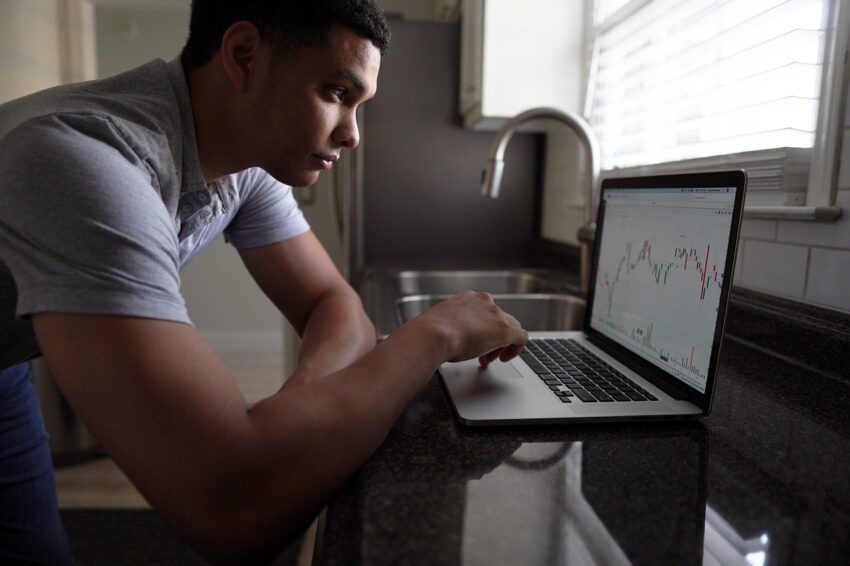 Swing trading is a strategy of capturing short to medium-term earnings in stock (or other financial instruments including cryptocurrency) over a few days to several weeks.
Besides using technical analysis to search for trading opportunities, swing traders also use fundamental analysis to study trends and price patterns. You can short or long a particular coin, security, or asset and hold on for the profits. Swing trading tends to be passive and doesn't bank on a fixed time plan.
Generally, a swing trader analyzes a fluctuating asset market and cash in a particular position that's contrary to it. Observing current events, past trends, and monitoring news determine the specific time and position of the swing. Once you're confident in your position, you'll wait until the stipulated end of the swing.
Most importantly, swing traders passively monitor the performance of their assets over the following days or weeks. Typically, observing the swing trades needs little attention because there's no reason to open numerous positions. Thus, swing trading is manageable for many traders.
Despite swing trading having the possibility of gaining a decent profit out of a swing, it holds a similar risk to make a loss. As a result, a swing trader depends on high volatility to get high profits.
Pros of Swing Trading
Needs minimal time investment

Requires little capital investment to start

You don't have to be an expert to trade

Higher profit margin in each trade
Cons of Swing Trading
Sudden risks

You need to be patient when trading

It can be challenging timing the market

Likelihood of higher losses on single trades
What is Day Trading?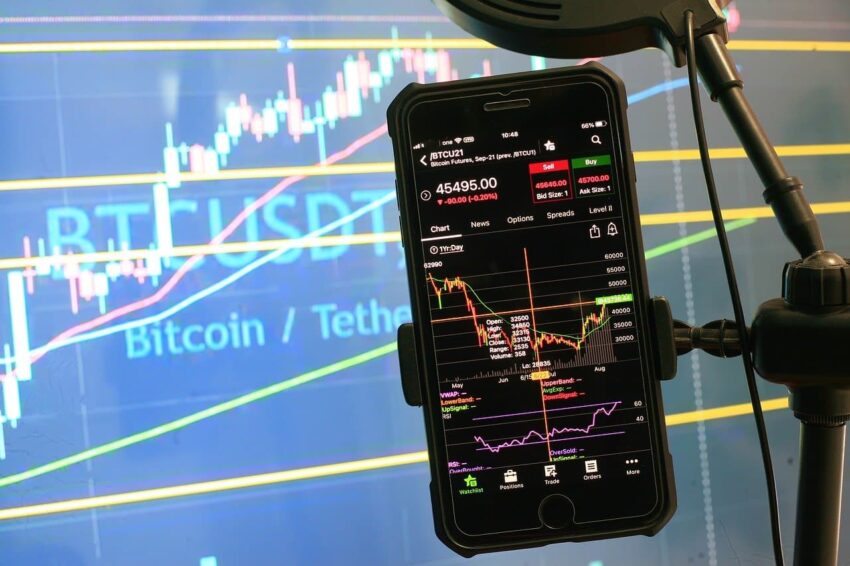 The most common type of trading is day trading. Day traders look for short-term price fluctuations and make quick trades to capitalize on these movements before they reverse or prices settle down again.
A good example would be buying shares in a company that has just had an earnings report come out with positive news, then selling those same shares once the stock starts going back up (or vice versa).
If you're looking to make money quickly, this may be your best bet! However, there are also risks involved because these types of investments aren't guaranteed – so don't put all eggs into one basket if possible!
Day trading is also not popular in guiding beginners getting into the market.
Considering the fact that, as a day trader, you'll position yourself to make a profit in a short time, you can experience the barriers to entry. First, you require the skill and expertise to carry out quick and frequent trades. At the same time, you need foresight patience to think of a clear plan.
Secondly, you need capital to make trading a profitable investment. The profit margin is limited since securities usually move by small changes in a single day. Thus, a day trader requires a significant amount of money to invest in their chosen asset or security.
Pros of Day Trading
High chances of making profits

Set trading schedules

No sudden risks

The results are immediately visible
Cons of Day Trading
You need a disciplined trading strategy

Lower margin of profits in trades

Higher chances of making losses

Requires high capital investment
See related: How to Make Money on Robinhood
Difference Between Day Trading vs. Swing Trading
Differentiating day trading vs. swing trading is easy despite them looking somewhat similar to many people. Clear lines separate the two strategies that fit different kinds of traders.
And, although day trading vs. swing trading diverges from a similar path, it's essential to understand their difference and build your basic knowledge of the two strategies.
Here are the key differences:
1. Holding Period
The holding period is the first key distinction between the two trading strategies. For instance, a day trader can hold a position for anywhere from a few minutes to several hours easily. But the time limit doesn't go beyond the operating times of the market.
On the other hand, the trends or swing's duration binds a swing trader. They have to hold their trading positions for days or weeks.
2. Number of Trades
The frequency of individual trades separates the two. Day trading works on the principle of "death by a thousand cuts," The desired profit is made up of a higher number of smaller trades. In contrast, swing trading depends on several bulkier trades to create a difference.
When it comes to day trading, you generally pay a higher transaction fee and a considerable need to observe. However, swing trading eliminates the option of taking a single significant risk.
3. Required Commitment
As mentioned before, day trading and swing trading are suitable for two different kinds of traders. This component is most evident in the trading dedication that the two require.
Indeed, day trading is a whole day of work that involves ongoing analysis, monitoring, trade placement, and position liquidation. Within the open market, this takes place across numerous trades.
Contrary to day trading, swing trading is flexible with less strict time limitations. It usually only takes two or three hours every day. You can spend the rest of the time inactively holding the position and waiting for the sell-off to occur.
Become a Better Investor Today
To become a good trader and make profits, you need to have the appropriate tools. Evaluating financial instruments' fluctuations and making the right decisions might be challenging.
Luckily, BG Bear Bulls Technical Indicator helps make the process quite easy. The tool enables you to remove distractions and make accurate and confident trading moves, resulting in profits.
With this trading indicator, you are able to establish the best trade entry and exit points for maximum profits. And, whether a beginner or a savvy trader, the information that the tool offers is always instrumental.
Related Resources