Do you want to benefit more from your credit card? Are you tired of the high-interest rates and poor credit score? The following credit card hacks are just what you need. Read on and make the most of your credit card.
Credit cards can help you save money if you use them correctly. Unfortunately, many people are clueless about proper credit card use and end up making costly mistakes without knowing.
Mistakes like making late payments and using your credit card irresponsibly can sink you deep into debts that will affect your financial future. But no worries! This article will help you make better decisions on your credit card spending and turn your finances around.
Learning a few tricks and hacks can help you clear your debt quickly, keep track of your finances, and even create wealth. As such, we've compiled a few credit card hacks and tips that you can consider when using your credit card.
This way, you can use your credit card to your advantage instead of to your detriment. And to keep all your finances in line, try using Personal Capital. It will surely change how you manage your finances for the better.
Important Credit Card Hacks to Money and Stay Safe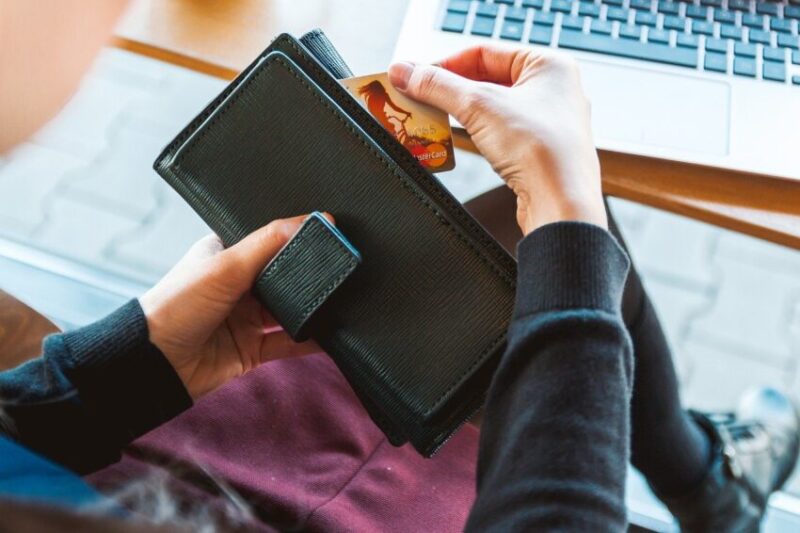 Let's dive right in and see what you can do:
1. Set Automatic Payments or Reminders to Avoid Late Payments
Late payments can really affect your credit score negatively. And many people make late payments simply because they forget to settle the payment on the due date.
If you are one of the forgetful ones, the best you can do is to set automatic payments. This way, money from your bank account automatically goes to your credit card when the date is due. On the other hand, you can set reminders to help you know when the date is due.
Besides negative credit scores, late payments attract unnecessary fees for late payments. So, prompt payment not only helps mend your credit history but also helps you save money on penalties.
2. Minimum Payments are not Always the Best
You have probably heard that making minimum payments is good for your credit score. Well, if you are struggling financially, making minimum payments might be the right decision for you. It helps you to avoid penalties as you work on eventually clearing your debt.
However, this is not always a good decision because it does not help you clear your debt quickly. You are still charged interest on the amount that is not yet paid, so you end up paying a lot of money in the process. If you can make more than the minimum payment, try and do that to keep your debt in control.
See related: How Old Do You Have to Get a Credit Card? Best Tips
3. Avoid Unnecessary Interest Rates
Interest rates can drive your credit card debt out of control. Fortunately, there are measures that you can take to keep those interest rates low or even avoid them. One of the ways to avoid paying interest rates is to pay balances before the due date.
Carrying your balances to the next month will only attract more fees, and you will end up paying more than you anticipated. Remember, your credit card issuer is out to maximize their profits. So, more interest will be charged if you don't pay on time.
Avoiding cash advances and bank transfers can also help as they attract high-interest rates.
4. Familiarize Yourself with Credit Card Rewards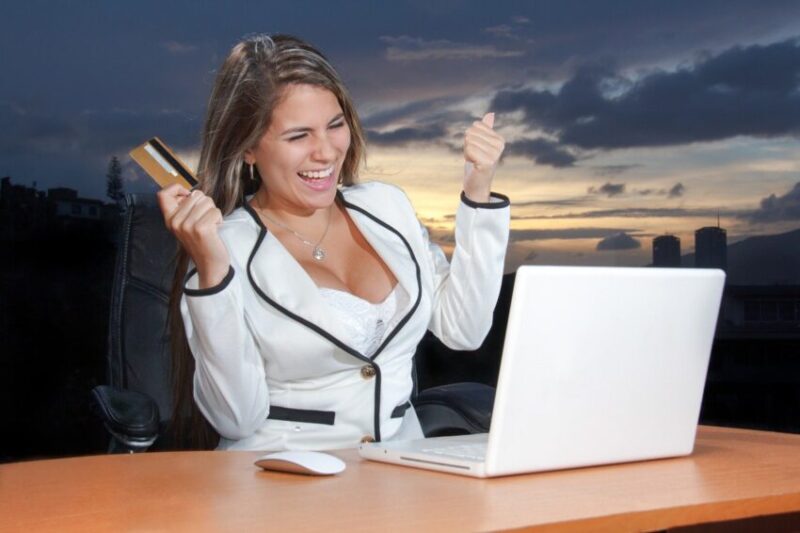 Credit card rewards can help you to save a lot of money. We have different types of rewards depending on your credit card issuer. Also, you can choose the type of rewards that you want depending on your needs.
For instance, we have cash back rewards where you earn a cashback of up to 2% for your purchases. Other credit cards have airline and hotel reward points whenever you travel. You can also get transferable points that you can redeem whenever you want.
It is important to familiarize yourself with different rewards so that you can take advantage of them.
5. Take Advantage of Bonuses
Credit card issuers offer a variety of bonuses to their clients. If you open a new credit card account, you are eligible for a welcome bonus on your first sign-up. The bonus rewards can go up to hundreds of dollars, so you need to take advantage of them.
However, if you want to earn these rewards, you have to meet the conditions. Most credit card providers will want you to spend a certain amount of money in the first few months to be eligible. During this period, you can take advantage of the offer but make sure that you make payments on time so that you earn the bonuses and avoid penalties.
6. Look out for Credit Card Providers with Low Fees
An annual fee is always a big headache for most credit card users.
Usually, most card issuers will offer very attractive bonuses and rewards to make you sign up. Unfortunately, when you decide to renew your card, you realize that the fees are too high. But with many credit card providers, it is easy to make comparisons and find one with a low annual fee.
Apart from checking the annual fees, remember to check other hidden fees that might make the cost of running the credit card high. It is always a good idea to shop around before settling for a specific credit card company.
7. Use a Credit Card with Buyer Protection
You will be using your card to make purchases! So, buyer protection is important. Your consumer credit provider should prioritize buyer protection to make sure that you do not lose money when making purchases online or in any other place.
For instance, if you decide to get a travel credit card, it should protect you in case your travel plans do not go as planned. You should be able to get refunds in case your trip is canceled, or you get other inconveniences. The goal should be to provide secure consumer credit to protect your interests as a buyer.
8. Close All Unused Accounts
Once you pay your credit card debt, the next step should be to close the account. You can wait for a few weeks, but do not forget to close the account. Simply forgetting the account existed can be detrimental because such accounts tend to attract annual fees and interest rates.
In a matter of years, the credit card will have accumulated a lot of money and take you back to debt. This way, when you require a credit report for another loan, you might not get a favorable one.
Therefore, always remember to close credit card accounts that are not in use. With that, you can easily monitor the ones that you are operating.
See related: How Long Does It Take to Build Credit?
9. Always Read the Fine Print
It is always tempting to sign up for a new credit card before reading the fine print. It seems like a waste of time to read the terms and conditions of using a credit card. Unfortunately, not knowing how the credit card works can be very detrimental.
Always make sure that you go through the details and ask for clarifications before you sign up. The terms and conditions will give you details on interest rates, fees, and other important information. After reading all the details, you can decide whether the credit card is for you.
10. Monitor your Monthly Statement
Monitoring your monthly statement is the least you can do to save money. It takes some time to go through your statement, but it is important to know how you are doing financially. Keeping an eye on your transactions will help you know how much you are spending each month.
It is a good way to know whether you are maxing out your credit. This is also a good time to check for any fraudulent transactions. If you notice a suspicious transaction, you can take note and follow up to get a refund.
11. Avoid Maxing Out your Credit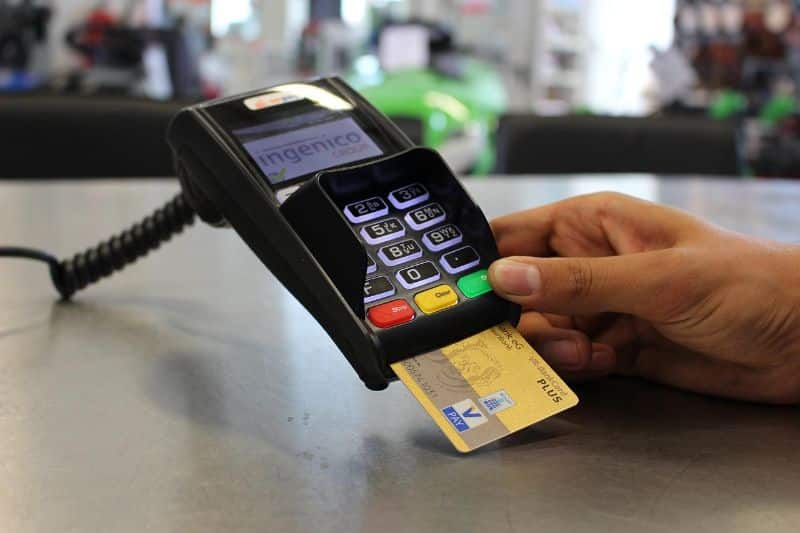 Maxing out your credit limit is not always a good idea. When you get your credit card, you will realize that it has a credit limit. It is advisable to avoid charging too much on the credit card.
Usually, this is referred to as credit utilization and measures how close you come to maxing your credit card. It's the percentage of the money charged on the card against the offered limit. And maintaining a good credit utilization ratio adds to your credit score.
If you always max on your credit, it shows that you are not responsible financially. If you want to improve your credit score, make sure that you do not spend more than 70% of your available credit. This way, you can get a positive credit report when you need one.
12. Avoid Applying for Multiple Credit Cards at Once
Applying for multiple credit cards at once can be detrimental. It can affect your credit score because all the credit companies are requesting a credit check. When many requests are made at the same time, your credit score is likely to go down for a moment.
It is advisable to wait for some months before you apply for a new card. This is a good way to make sure that your credit score is not affected because by numerous requests.
13. Choose the Right Credit Card for your Needs
Credit cards are not the same. There are different types of cards depending on your needs, financial status, and even credit score. Taking a credit card is a big financial decision, and you need to be wise about it so that you save money.
Always make sure that you do your research before settling on a particular type of card. For instance, before you commit, make sure that you know about their fees and other aspects.
Choose a credit card that meets your needs so that you benefit fully from it. If you travel often, we have credit cards that are ideal for travelers. Use TopCreditCardFinder to identify the card that best suits you.
See related: Can you Buy Money Order with Credit Card?
14. Use your Credit Card at Trusted Merchants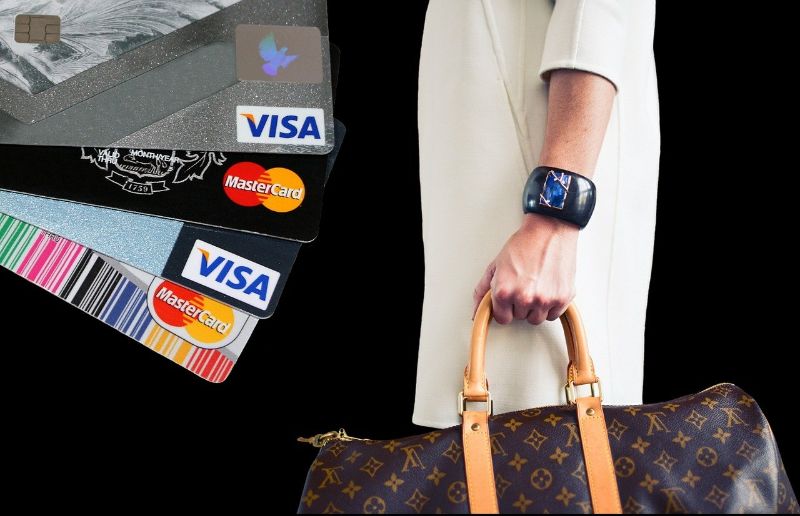 Using your card at trusted merchants is very important. Do not go dishing out your card to everyone who accepts credit card payment. Your goal should be to protect your card information at all costs.
Some merchants end up stealing your information, and this can expose you to fraud and scams. The best way to protect yourself is to only give your credit card to trusted merchants. This way, you can be sure that your information is safe from scammers.
15. Keep your Credit Card Safe
The least you can do is to keep your credit card safe. Do not allow anyone to touch or use your card without your consent. Any paper trail of your card or information can expose you to scams.
Every time you want to use your card, make sure that you store it in a safe place. In case you suspect that someone has tampered with your card, make sure that you closely monitor it for unauthorized purchases.
16. Report Lost or Stolen Cards Immediately
If your purse gets lost or stolen, protecting your credit cards should be your main priority. Make sure that you report lost or misplaced cards as soon as you notice that it has happened. The reason why they encourage you to make a report immediately is to avoid a lot of damage from taking place.
Credit card thieves are very swift, and they start using your card as soon as they have it. It can lead to losses that will be difficult to recover. Reporting lost cards as soon as possible blocks any authorized persons from using the cars.
17. Use a Strong Password
In this age of online shopping, the use of credit cards is now very common. Unfortunately, technology comes at a price, and using a weak password can compromise your credit card safety. If you allow one-click purchases, it becomes even worse because you now do not have to confirm your password.
Fortunately, you can protect yourself by using a strong password. Always use a password with lower case, uppercase, numbers, and other combinations. Making your password difficult to guess will protect you from scams from online shopping.
18. Use your Money Wisely
Using your money wisely is the greatest advice you can get once you get that credit card. Financial discipline is especially important when using credit. Always make sure that you use your card for essential items that you need.
Unfortunately, many people use the card to splurge on luxuries, and they end up falling into debt. Responsible use of your credit card can help you to grow your credit score, and it can also teach you financial discipline.
19. Do not Close your Card Abruptly
Credit card companies allow you to call and close your credit card account without any notice. You can always close your credit card account at any time, but it is not advisable. If you want to maintain your credit score, it is advisable to follow the right procedure.
Do not just stop using it and assume that everything shall be alright. If you have any debt, make sure that you first clear it.
Remember to follow the company's procedures before you call and close the account. Doing this will help maintain your good credit score.
FAQ
Is using a credit card worth it?
Certainly yes! Using a credit card is worth it. If you use it well, you not only get access to purchases on credit, but it also helps you grow your credit score and wealth.
Are credit cards safe?
This depends on how you use and protect your cards. Usually, credit cards are safe due to the 2-factor authentication process. However, if you go dishing your card and its information to everyone, it can easily compromise your card's security.
What is credit card utilization?
It's the ratio of the credit card balance (charged amount) against the credit card set limit. A credit card utilization score of 30% is desirable for a better credit score.
Related Resources