Line of credit vs credit card, which one is better? While these two have several common aspects, they also are different. And, your needs determine what best suits you. Let's explore what each of them entails.
One of the key aspects of money management in personal finance is being financially literate. If you have or are planning to borrow money to meet the working capital needs of your business, you will likely come across various business financing options. These include credit cards, traditional fixed or variable-rate loans, peer-to-peer social lending, or even donation sites.
But, hardly will you ever think of seeking a line of credit. A reason for this may be due to the fact that financial institutions such as banks rarely advertise lines of credit. On the other hand, most potential borrowers don't think to ask about it either.
While lines of credit and credit cards offer you the funds you need, they're not the same. This article will look into how these types of credit differ, their pros and cons, how each of them affects your credit score, and so on. Read on.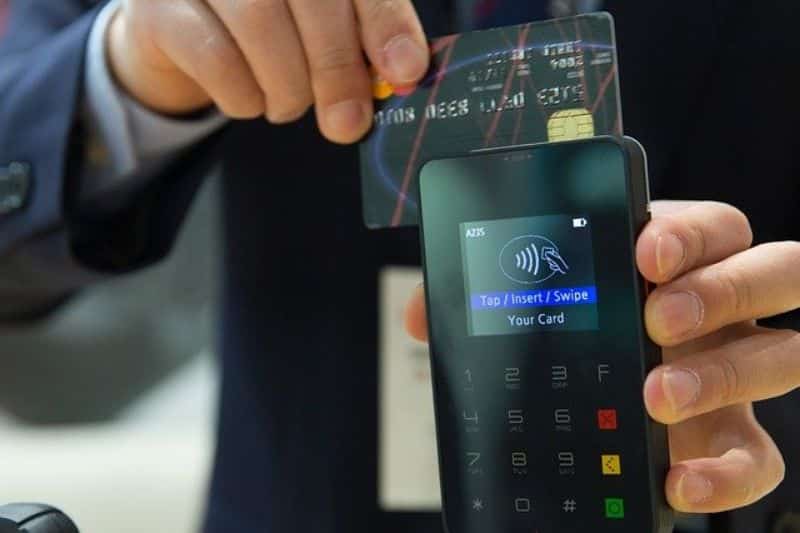 What's the Difference Between a Line of Credit and A Credit Card?
How is a line of credit different from a credit card? While both are types of revolving credit, their most notable difference is how and when you can access the funds.
Here's a detailed breakdown of lines of credit vs. credit cards and how and when to use each one.
What's a Line of Credit?
A line of credit is a revolving loan from a financial institution such as a bank that allows you to borrow an interest-based and limited amount of money for whatever reason you wish. You are then required to repay immediately or after a specified period.
Like in a loan, you will be charged interest as soon as you draw on your line of credit which you pay combined with the principal in your minimum payments. You may also be charged a fee any time you use a credit line.
How Does it Work?
To open a line of credit, you'll need to talk to your financial institution and ask about any probable fees associated with the opening of the account. Such charges could include registration or administration fees.
Once your credit line application is approved with a given limit, you can access money by:
A check from your credit card issuer from your line of credit.
Get the amount through an ATM
Request, either by phone, in person, or through your bank's website, for a direct deposit into your bank account.
Plan with your bank or credit union to automatically draw on your credit to pay for any outstanding balance on your checking account.
You'll receive a statement indicating how much you owe on a monthly basis. And you'll need to make minimum monthly payments (in most cases, the monthly amount of interest). However, there's no deadline for repaying the full amount.
The interest rates associated with credit lines vary depending on the type of account you open. Also, your credit score may affect your interest rates.
If you have a high credit score, you might be considered for lower rates since you're more likely to pay back the debt.
See related: Best Ways to Find Quick Cash
Types of Lines of Credit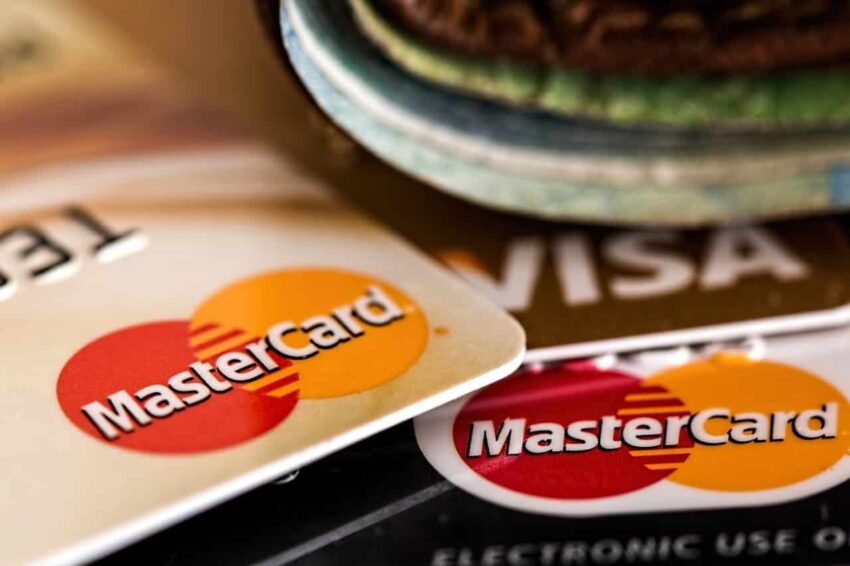 Lines of credit are categorized into two:
Secured lines of credit
Unsecured lines of credit
Secured Line of Credit
A Secured line of credit allows you to borrow any amount you need at any time against your asset (s) through an established lien by the lender.
Your assets act as collateral that's subject to seizing by your lending institution in the event of default. Since you're using your assets to secure the loan, a secured line of credit usually has a lower interest rate in comparison to other types of credit lines.
The rates can vary but some banks may offer a fixed rate option on part or the whole of your balance. Also, they have a draw period which is when you can borrow money. Examples of such a loan include the Home Equity Line of Credit (HELOC) and the Business line of credit.
Home Equity Line of Credit (HELOC)
The HELOC is a secured line of credit that uses your home as collateral. These loans have low-interest rates and high credit limits.
In the event that you default on your Home Equity loan, you could be risking losing your home.
For such a loan, make sure you borrow within your means and against a property you can afford to lose.
Business Line of Credit
Most lending institutions offer secured lines of credit for small business owners. To sweeten the deal, they may give you a better interest rate if you pledge collateral.
However, please note that some of these financial institutions may charge an annual fee or origination fee. Also, you'll have to give additional details including the period your business has been in operation.
Pros of Secured Credit Line
Lower interest rates
Lower credit scores are considered when applying for financing
Possible longer loan repayment terms.
Cons of Secured Credit Lines
You need high-value collateral to secure this type of a credit line
You could lose your property placed as collateral in the event of a default
Beware of the variable interest rates to avoid getting stuck with high-interest rates
Unsecured Line of Credit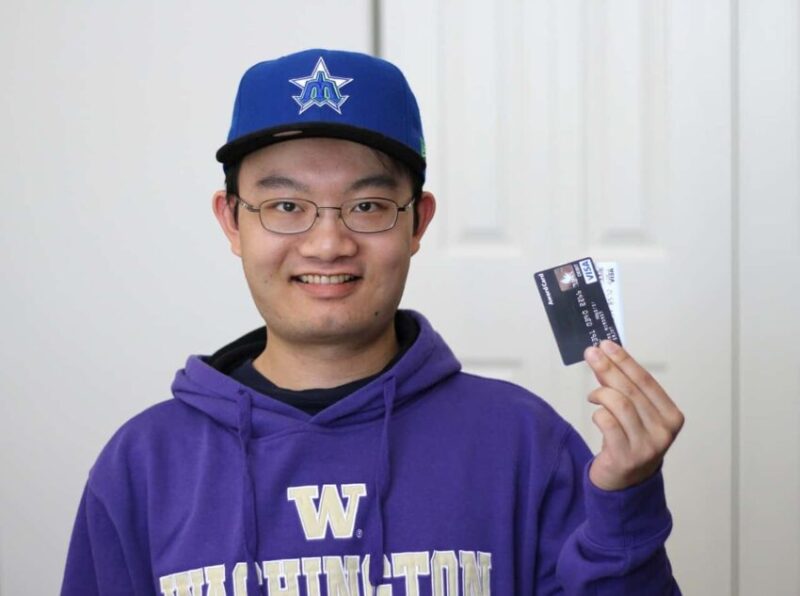 Unlike the secured line of credit, an unsecured line of credit is riskier as your assets are not liquidated for compensation upon default. As such, its interest rate is much higher.
With an unsecured line of credit, you need to have an existing checking account with your lending financial institution for approval. Once you borrow, you'll receive a monthly bill where you'll be required to make minimum payments.
Interest rates for an unsecured line of credit can vary depending on the prevailing market conditions.
A good example of an unsecured credit line is the personal line of credit.
Personal Line of Credit
A personal line of credit is an open-ended type of loan that allows you to access funds as you wish for a set period of time. You can withdraw this money through bank transfers or lines of credit. And, you'll have a set credit limit for the loan term which you cannot exceed.
The credit limits for personal lines of credit can range from $1,000 to $100,000. Your interests will start accruing immediately once you withdraw the amount. This interest is only charged on your outstanding balance until you pay it off within the present repayment schedule.
Here, you can opt to make minimum monthly payments which often vary. It can also be charged as a fixed fee, 1% or $25 – whichever is higher.
While personal lines of credit are unsecured loans, some lenders may still prefer that borrowers deposit collateral for more favorable interest rates. Surcharges are also applied for returned and late payments.
A Personal line of credit allows you to use the amount as you wish as long as you're within the credit limit. The repayment structure for most of these loans varies, therefore, you should be wary of the specific terms and conditions linked to your loan.
For instance, some personal lines of credit can have a different draw and repayment period to allow you to withdraw the money during the draw period while still making monthly payments during the repayment period.
Other personal lines of credit may have the balloon payment structure or the demand line of credit repayment structure. For the former, you'll be required to pay the whole balance at the end of the term where you can refinance if you're unable to repay the full amount.
The demand line of credit is quite rare but is similar to a standard line of credit. In this case, your lender has the right to call the loan for repayment at any time.
To qualify for a personal line of credit, you should provide the following:
Payment history to demonstrate that you're a responsible borrower
Credit scores that prove your ability to repay the loan
Financial condition including your debt-to-income ratio or cash at hand which proves your ability to pay back debts.
You can use a personal line of credit for:
Emergency expenses
Cash-flow management
Debt consolidation
Long-term projects such as paying for college
Does a Line of Credit Affect Your Credit Score?
A new line of credit can affect your credit score in the following ways:
1. New inquiry: After applying for a credit line, your lender makes a hard inquiry on your history from the credit bureaus. The credit history will be on your credit report for two years and may affect your FICO score for up to 12 months.
2. Length of credit history: Having a new line of credit reduces the average age of your accounts, which, in turn, lowers your credit scores especially if you don't have a lengthy history.
3. Credit mix: Opening a new line of credit will add a revolving credit account to your history thus boosting your credit mix if you didn't have a revolving account before.
4. Amounts owed: Once you draw on your line of credit, you affect your credit utilization ratio.
5. Payment history: Paying your monthly obligations on time can help build and increase your credit scores. Late payments will lower your credit score.
What is a Credit Card?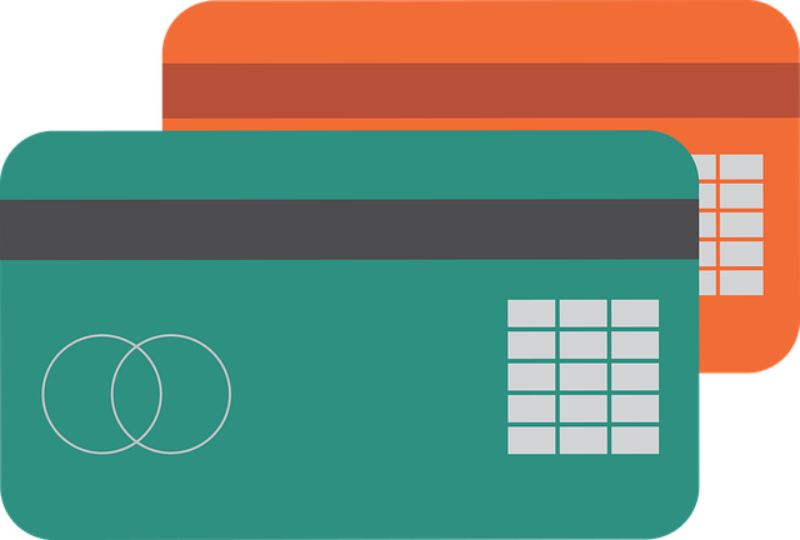 A credit card is a revolving credit that allows you to pay for everyday purchases using a line of credit instead of cash. After using swiping or inserting your physical credit card into a terminal to make purchases, your account accrues a balance that's payable every month.
Most credit cards have a grace period where you're not charged any interest if you pay all the balance before the due date. Upon failure to pay the whole balance, you may lose the grace period and your remaining balance will start accruing interest.
You'll be required to pay at least a minimum monthly payment on every billing cycle by its due date. Otherwise, you'll have to pay a penalty APR.
Some credit cards have reward programs where you earn by charging purchases to the card. You may earn cash back or points that you can redeem for statement credits or gift cards.
See related: How Old Do You Have to Get a Credit Card? Best Tips
Does a Credit Card Affect Your Credit Score?
Yes, a credit card, just like a line of credit can greatly affect your credit scores. Here's how:
1. New Inquiry: A new inquiry can potentially lower your credit rating once it's entered into your credit report.
2. Length of credit history: Opening a new credit account reduces the average age of your accounts which lowers your general score.
3. Credit mix: Opening accounts for credit gives you a revolving credit account. If you didn't have a revolving account before, having one, through a credit card can greatly improve your credit mix, thus improving your rating
4. Amounts owed: A high amount of your credit card debt could raise your credit utilization ratio which could make it look like you're a risky borrower and eventually lower your score.
5. Payment history: Your payment history hugely affects your credit score. If you pay your credit on time, your credit score will improve.
If you want to check your credit score for free, use Credit Karma or Credit Sesame.
Line of Credit vs Credit Card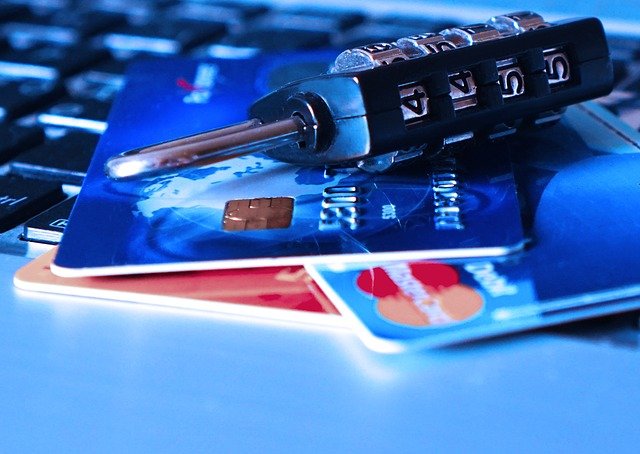 While they both offer revolving credit, there are key differences:
Eligibility: You need to provide the correct financial information including existing banking relationships and credit history, when applying for a credit card while applying for a line of credit needs documentation that proves your income, such as credit history.
APR and Credit Limit: While the terms may differ for different lenders, the APR and fees for cash advances for a line of credit are lower than that of a credit card. The credit limit for a line of credit is higher than that of a credit card.
Access and Rewards: A line of credit has no rewards, but a credit card has rewards and perks depending on the type.
Type: In most cases, credit cards are unsecured while credit lines are as secured as they're unsecured.
Ideal Use: A line of credit is mainly used for large purchases and business payments while a credit card is used for daily purchases and bill payments.
Collateral Requirements: In most cases, banks will need security (stocks, bonds, CD or savings account, or equity in a home) for various types of lines of credit. This is common if you're looking for a large line of credit. Credit cards have many options for credit limits that do not require collateral – only a secured credit card requires collateral specifically for borrowers looking to establish or rebuild their credit for a higher credit limit.
Which is Better for Your Business?
It really depends on the person involved, and you can only choose the winner for your situation. For instance, if you're just looking toward making purchases without needing to carry cash on hand, credit cards will do fine.
However, in situations where you want a higher credit limit, a line of credit will serve your business well. Further, you may also want to make purchases without paying them off right away or withdraw money directly into your bank account. Lines of credit have way lower interest rates and are easier to withdraw funds into a bank account than credit cards.
Whichever your choice is, make sure you keep a good credit score by avoiding frivolous spending or going delinquent on your account.
Frequently Asked Questions (FAQs)
Can I use a line of credit to pay off a credit card?
Yes, you can. You can move your debt from a high-interest card to one with lower interest – you'll pay less interest as you pay off the balance.
Is there a minimum income required for a line of credit or a credit card?
Typically, for a line of credit, you must have a minimum household income of $35,000 to $50,000 to qualify. Different credit card issuers have different minimum income requirements. However, the general assumption is that you need a Debt Income ratio of 43% according to Consumer Protection Bureau.
How long does it take to be approved for a line of credit or a credit card?
It can take a few seconds or a few days to get approved, depending on the product and issuer. Credit cards have a faster approval rate.
Related Resources