Turning 18 opens up many opportunities for you financially. But, the question is, how old do you have to get a credit card? If you are thinking of getting your first credit card, this article answers all your questions about the age limit.
Being a teenager comes with many new responsibilities and privileges, such as getting your license and voting. You also have some financial benefits like getting a bank account and receiving your first credit card.
Credit cards are usually considered one of the most critical steps in building your credit history and good financial standing. But to be eligible for a credit card, you must meet the required age.
Owning a credit card is a huge responsibility. Thus, you'll need to understand if you meet the age limit and any other requirements. While it is true that you have to be 18 years old to enter into a credit card agreement, getting a credit card before the age of 21 may not be easy.
So, how old do you have to get a credit card? Well, let's dive in and see the age limit for getting a credit card and the various options that you have.
How Old Do You have to Get a Credit Card? Comprehensive Guide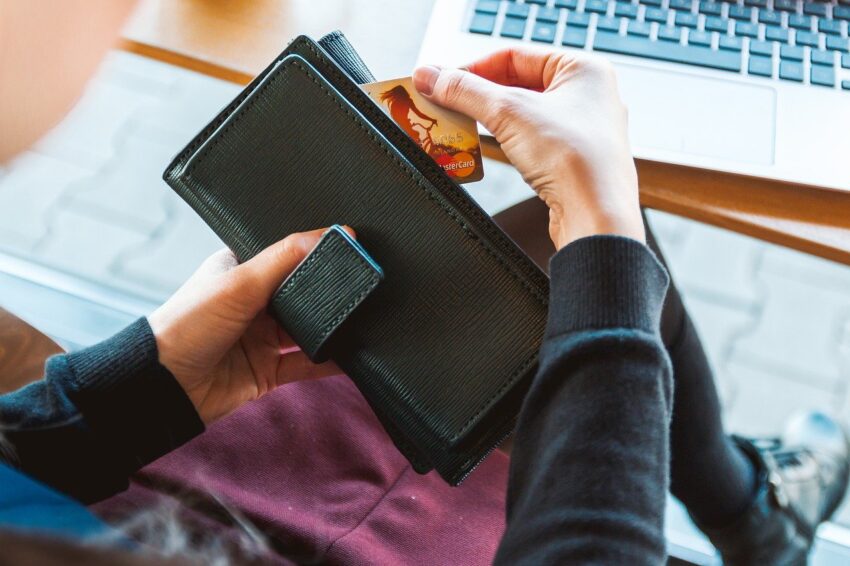 You might be wondering how old you have to get a credit card. The truth of the matter is that you can only use a credit card in most cases if you're 18 years or older.
In fact, it is not easy to acquire one if you are under 21, especially since you lack a credit history. Remember, you have to prove that you're able to pay your bills on your own by providing proof of income.
So, does it mean that you can't get a credit card before you hit 18 years? What happens if you're 18 but lack the income to qualify for a credit card?
Well, no need to worry! Fortunately, there is a way out.
The good news is that you have some alternatives you can work with to get a credit card. These might include opting for a secured credit card or getting a cosigner. With these two options, you can enjoy the benefits of owning a credit card without having achieved the legal age or even having a credit history.
However, you should always note that your cosigner or the authorized holder's credit history will affect your credit score. For instance, if they have a poor credit history, it negatively impacts your credit score. And if it's positive, it's a plus for you.
Although your first credit card can be rewarding, you must remember that it comes with great responsibility. As a first-time credit card user, you should be careful when buying with a credit card. Most importantly, always try to purchase using cash and pay on time to avoid interest.
Can You Get a Credit Card at 17?
As I mentioned earlier, having a credit card under the age of 18 may be possible. If you so badly want to get a credit card at 17 years, here are your best options:
1. Get a Prepaid Card
A prepaid card is the best option if you're below 18 years. Even though a prepaid card looks and works like a credit card, it is easier to apply for as it has fewer restrictions.
It's important to note that you've to pay in advance for any purchase you make with a prepaid card. This means that you load your card first before making any purchase. In essence, you are using your money.
2. Authorized User
You become an authorized user when an adult gives you access to their credit card. If you're an authorized user, your card will have your name on it, which will allow you to make purchases.
Although the primary account holder will be responsible for payments, you might have to cover those payments. This is especially if you make purchases on the account on behalf of the primary account holder.
Should I Get a Credit Card at 18?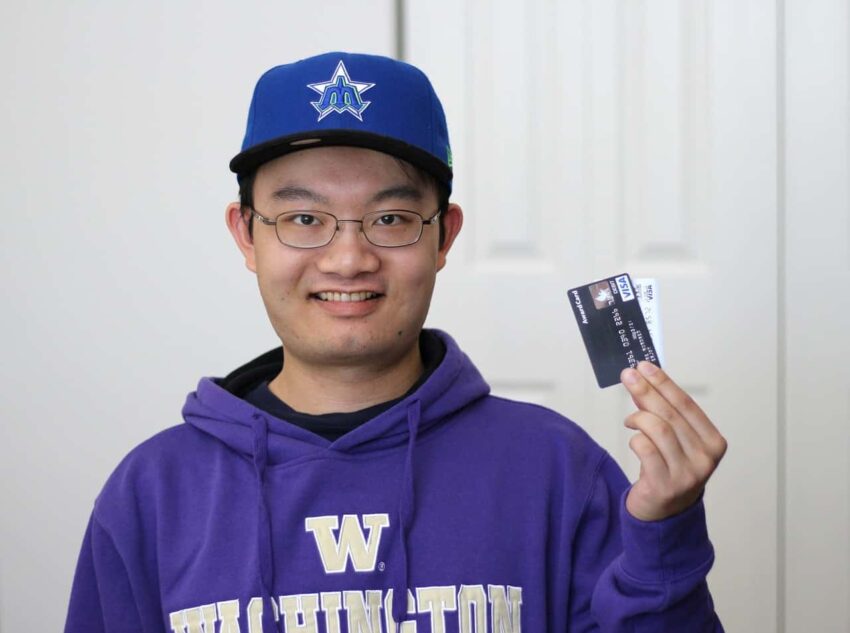 At 18, you don't need to get a credit card. The risk of getting into debt with a credit card is high. In addition, getting credit before you're ready can damage your credit history before you've even had a chance to start.
But you can get one if you have a stable job or can consistently make your credit card payments on time. So, before we conclude on how old you have to be to have a credit card, its best to become a cardholder if:
You have good credit
If you know something about budgeting
You've established a credit history
See related: How to Build Credit without a Credit Card: 6 Best Ways
Credit Card for an 18-Year-Old
If you are 18 when you receive your first credit card, you may be in school or working. And, you can use credit cards to earn rewards like cash back in addition to making everyday purchases.
If you are a first-time cardholder, you may be better off with a college credit card or secured card that is more likely to be accepted.
Here are your best options to get that card:
1. Be an Authorized User
Getting a credit card without filling out an application is easy as long as you are an authorized user. The cardholder permits you to access their account, and they can charge the card.
Your main goal is to build credit towards a better card. Thus you should create a payment plan with the primary user to avoid late payments.
2. Secured Credit Card
Secured credit cards are a good alternative when you don't have a cosigner. Moreover, you'll deposit in advance cash for the credit limit you want. The money acts as collateral in case you default on the payments.
Since your spending is already secured, the lenders are more willing to offer these kinds of cards for people under 18 years.
3. Get a Cosigner
Your cosigner should have excellent credit because you'll get approved based on your cosigner's record.
Undoubtedly, cosigners are not as easy to find as they seem. They are responsible for ensuring that you pay your charges in full.
4. College Credit Cards
Credit cards for college students are generally for those with little or no credit history. Unlike regular credit cards, they are usually easier to qualify for and typically have lower credit limits. However, their interest rates may be higher.
Regardless of how old you have to have a credit card, your payment history and debts are vital. Once you own a credit card, your credit history will begin to grow, which can help you later get loans and reasonable interest rates.
How to Build Your Credit History
Instead of asking how old you have to be to get a credit card, you should be figuring out how to build and improve your credit score. Once you get a card, you must use it responsibly. You can boost your credit score in no time if you start with good credit habits.
It can be tempting to splurge with your newly available funds as a new credit user. But If you want to avoid getting into credit card debt, you should only spend within your means. Use your credit card for what you can afford to pay back at the end of the month.
As much as you need some credit activity on your credit report, establishing a well-rounded credit history requires discipline. Paying your credit card bills on time is among the most important ways to improve your credit score.
A good credit score will allow you to qualify for better rewards, better interest rates, and better welcome bonuses.
Getting a Debit Card
How old do you have to get a debit card? Well, at the age of 13, children are eligible for a debit card, and their parents and legal guardians are allowed to open a joint checking account. However, some financial institutions refuse to issue debit cards to minors until they turn 16.
For children under 16 who cannot own a debit card, prepaid debit cards offer the advantage of giving you a debit card without creating an account. However, they may not have all the features of other debit cards.
How to Get a Debit Card
As a teen, you may obtain a debit card specifically designed for use with your parents' or guardians' checking accounts or prepaid debit cards. The goal of a debit card is to provide you with a sense of financial freedom while also learning money-management skills.
The best debit cards give you the convenience of purchasing without cash and provide educational tools to learn financial responsibility. A sound card will also include financial literacy tools and a mobile app for easy access on the go.
However, a debit card only allows you to spend the balance present in your checking account or the money you load on the card.
You should note that debit and credit cards may function similarly, but only credit card activity contributes to your credit report. Becoming an authorized credit card user is one of the easiest ways to build your credit.
Related Resources