What are the best ways to find quick cash, especially when you are in a tight fix? Well, while it's not always easy to find legit ways to get quick money, we have a solution for you. Here are some incredible ways to get your hands on quick genuine money.

In today's economy, almost everyone will find themselves in need of quick cash to fix emergencies. The good thing is finding fast cash has never been easier thanks to technological advancement.
But with so many options available, it's still hard to know where to start. Whether you need a small sum of cash for an emergency or a large sum of money for a longer-term goal, getting a safe solution that transforms your financial status right away is vital.
From doing odd jobs, selling stuff, freelancing to borrowing, there are many options available that can help you get the cash you need in almost instantly.
This post will discuss the best ways to find quick cash without risking your financial stability or legal rights. The tips will help you find a way to get the money you need without any wasted time or effort.
Let's dig in;
Best Ways to Find Quick Cash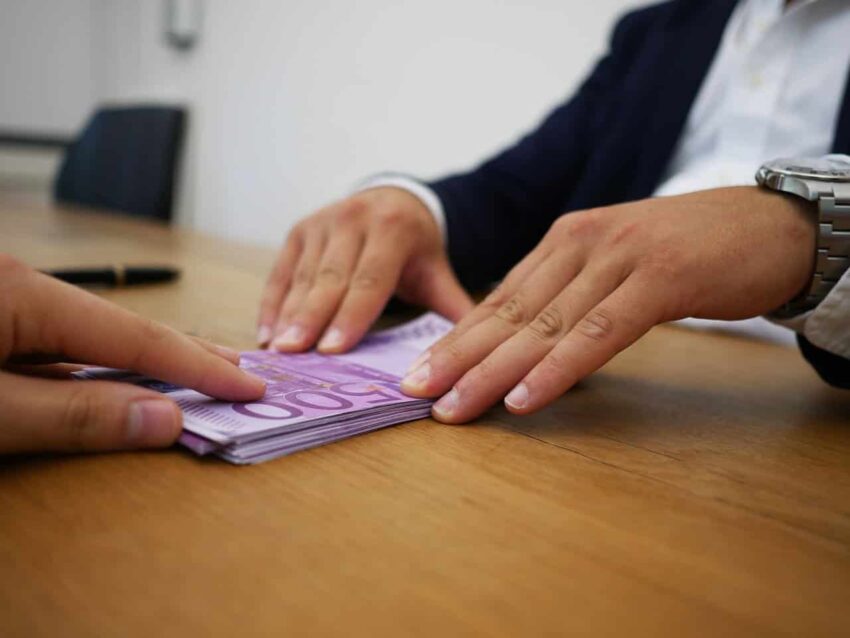 1. Garage Sale
A garage sale is one of the best ways to find quick cash. This involves selling unused merchandise, including collectibles, decorations, clothes, and more.
You may have collectively owned items that don't see much use in your home or office space. Disposing spare furniture or unnecessary household paraphernalia is a great way to get rid of stuff you probably won't need anymore and make some quick bucks while at it.
You can sell things you don't use but still valuable to people around or online on eBay, Amazon, Etsy, VarageSale, etc. Depending on what you are selling and how large your garage is, you can plan how you'll go about it.
For example, If you sell furniture, art, appliances, tools, or anything other than household goods, you will need to create a sales flyer and set up a sale schedule. Also, you can advertise the items on Facebook, Craigslist, and other similar websites.
A garage sale is a great way to get rid of unwanted items and one of the best ways to find quick cash. You'll certainly sell these items for a fraction of their original price. But, with the money you receive, you can fix that financial emergency.
2. Rent out a Spare Room
Another great alternative to selling things at a garage sale is renting out your home or spare room on Airbnb. Airbnb is a popular website that allows people to rent out their homes and spare rooms on a short-term basis.
You can earn a good amount of money by renting out your house or spare room on Airbnb. This is an excellent way to make extra money without doing extra work. It is also very convenient as you don't have to move out.
All you need is to create an account on Airbnb and share your place with travelers. Once the traveler books your home, you get paid. Also, you can rent out your house for short periods, for example, a week or two weeks.
3. Take Out a Loan
If you need money to sort an emergency like pay bills, repair appliances, buy groceries, or simply pay for your next vacation, you can use a quick cash loan. These loans are typically short-term and often come with fixed rates and repayment terms.
They can be a good option if you need to raise funds quickly and don't have time to sell something or borrow from friends or family. They are also great for those who want to keep their borrowing costs low and aren't looking for a long-term loan.
Some of the best loans that can help you find cash quickly include:
Payday loans are short-term, unsecured instant loans suitable for people with bad or no credit history. If you're eligible for a payday loan, the money is deposited into your account within a few hours.

Pawnshop loans- These are loans that you get from a pawn shop in exchange for a valuable item. The lender retains the item until you pay back the loan. If you default, they sell the item to recover their money.

Personal loans – Some lenders can offer instant personal loans if you have an excellent credit score.

Community loans – Look for non-profit associations, community centers, or local religious centers that offer short-term loans to help cater for financial emergencies like rent and utility bills.

Title loans – This is a loan taken against a vehicle. The amount of cash you get depends on the value of the car. The car owner leaves the logbook with the lender until the loan is repaid. If you default, the lender can sell the vehicle to recover their cash.

Credit card cash advance – This is a loan you take against your credit card, and it depends on your credit limit.

Take a loan from your retirement account- You can take out a loan on your individual retirement account or the 401(k). However, you must fulfill the terms and conditions in place.
4. Make Quick Money by Completing Online Surveys
Online surveys are another great way of making quick cash. By completing simple surveys and several other tasks, you earn money that you can redeem for cash. Payment options include PayPal cash and gift cards, depending on the platform's policies.
Taking surveys is a quick and easy way to earn some extra money while you're waiting for your next payday. Some of the best companies to take surveys for cash include:
Taking surveys is not the only way to earn through these companies. There are many ways to make money on the website, including:
Playing games

Watching videos

Using their browser extension

Shopping

Referring others
See related: 17 Best Survey Sites [Take Paid Surveys for Money]
5. Do Odd Jobs for Money
There are many ways to make money on the side, whether you need a quick fix or want to build a long-term income stream. Here are some options for odd jobs that could provide an immediate cash infusion: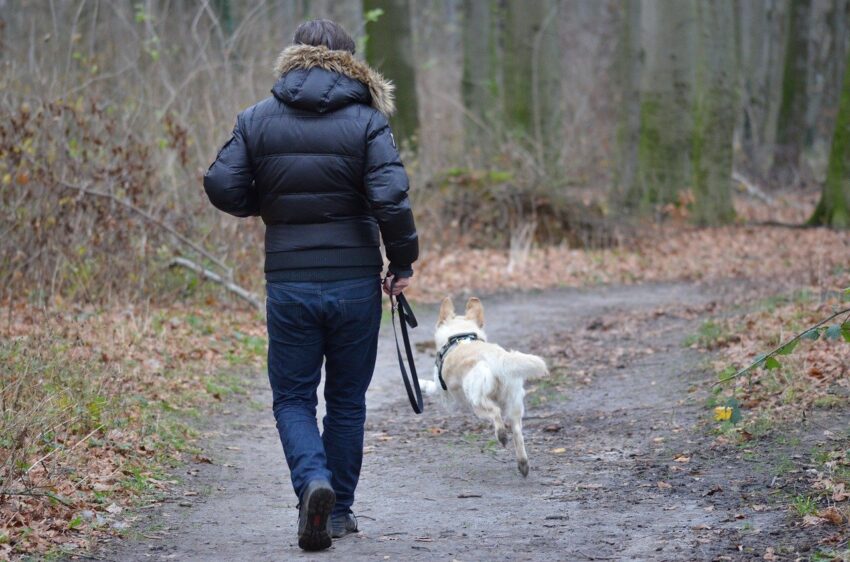 Dog walking is one of the best ways to find quick cash. Not only do you get paid to walk dogs, but you also get a chance to socialize with the animals and help their owners with daily chores.
The money you earn can be deposited into your bank account or used for bills. It's an easy way to make extra money on the side, without too much additional work.
If you are short on time but need money, do household chores for cash. Some families might need someone to come over and clean the kitchen or tidy up the house because they lack an opportunity for those tasks.
While many would balk at the idea of staying with young children, it is possible to get paid well for doing so.
Ensure there are guidelines set up in terms of how often you need to look after them. Also, make arrangements on time if the kids have school or similar commitments.
If you have some skills being a handyman can also pay. All you need is to do your work well, get paid, and maybe get some referrals. It increases your chances of contacting others who may require house maintenance or improvements.
6. Do Delivery Jobs
If you are looking for a convenient way to earn quick cash, becoming a delivery person is best. You can work as a delivery person for any product that offers courier services.
Fortunately, you can start with just a few hours a week and work your way up to a full-time delivery person. It is straightforward to get started as a delivery person, especially with so many apps in the market.
Even better, you don't need any prior experience or special skills. As long as you can read, write, and drive, you are good to go. Delivery drivers or riders earn around $500 per week on average, which is enough to make it worth the time.
Save Money to Increase Cash-at-Hand.
Saving money helps increase your cash at hand. There are many ways to save money and some of them can be very effective. Some of the most effective ways when it comes to saving money include:
Pay off your debts as soon as possible. Some of the best ways to quicken paying off debts include refinancing loans, consolidating debts, etc.

Don't go on unnecessary shopping trips- Opt for bulk buying, which is one of the best ways to save money. You can also use an app like Shipt to save on your purchases or make extra cash.

Reduce your electricity bills by switching off lights and appliances when not in use

Don't waste money on unessential things- There are many ways to cut unnecessary items. For example, avoid buying single-use items. If you can get a place to hire it and return it after use, opt for that.

Ask for forbearance on bills – Ask your creditors to forbear on bills for a while. This will allow you to catch up on bills and build a better credit history. It is essential to remember that requesting forbearance does not mean you can default on debt.

Cut insurance premiums – You can opt for a lower-tier plan that will allow you to save on your premium payments.

Change your cell phone plan- changing your cell phone plan, for a cheaper one, is an excellent option when looking to save some money. It will help you save money and probably give you more data.
Related Resources