I need 100 dollars now, how can I get it? This is a popular question asked by many people! This post provides you with the best ways to get 100 dollars instantly.
In today's technologically advanced world, there is a lot you can do to raise 100 dollars fast. There are many ways to save or make money to sort that financial crisis instantly.
Whether someone wants to raise capital to start or boost a business or repair a broken boiler, it's frustrating if they don't have the funds on hand. But, with so many options available to make money instantly, it's not difficult to get 100 dollars.
So, what do I do if I need 100 dollars now? If that's your question, Here are incredible tips on how to get 100 dollars now.
I Need 100 Dollars Now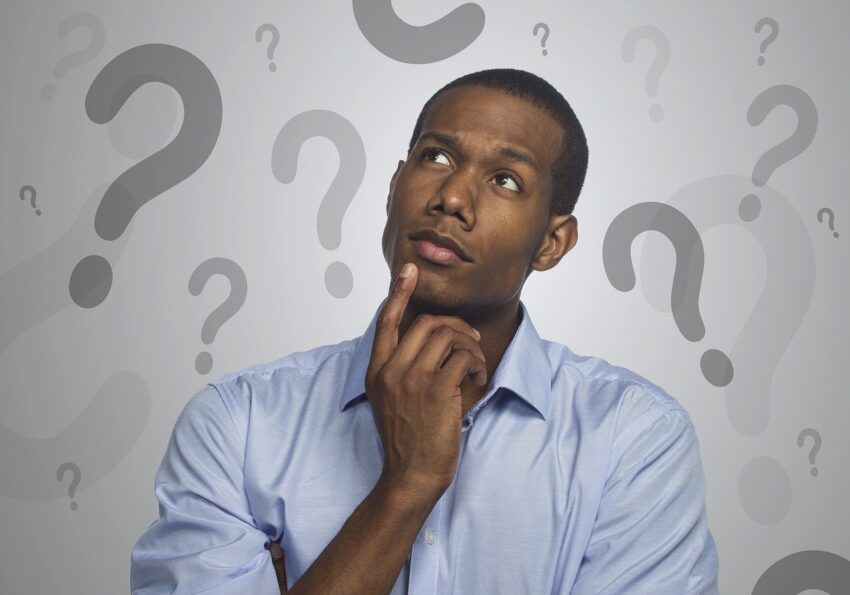 Well, there are many ways to raise 100 dollars fast. They include:
1. Get a Loan
If you need cash urgently, a few borrowing options are available. For example, you can borrow 100 dollars from a bank, credit union, online lender or ask for a handout from someone you know, like a friend or relative.
Whichever route you choose, be sure to do your research first to understand the terms and conditions of the loan or handout. Once everything is set up, it's time to get to work.
Here are some of the loans you can consider:
Payday Loan
Taking out a $100 payday loan is ideal for raising money instantly. A payday loan is a short-term, small-dollar, unsecured loan with a quick approval process, usually approved the same day or in one business day. Customers can use payday loans to cover unexpected expenses like rent, car repairs, or medical emergencies.
The interest rate can be pretty high, often in the triple digits. According to Let's Talk Credit, the typical APR ranges from 300 percent to 1000 percent or more.
You can quickly get a $100 loan no credit check from various payday lenders. This kind of loan is ideal for US citizens who have attained 18 years with no or bad credit history.
All you need is a valid bank account, proof of income, and a government-issued photo ID such as a valid ID or driver's license. When someone borrows money from a payday lender, they agree to pay back the loan with interest after a set time, usually 2 to 4 weeks.
Payday lending is regulated in some states but not in others. In some states, the practice is prohibited. Ensure that you check with your state laws to understand the regulations governing payday lending in your state before you apply for the loan.
Cash Advance
Another way to get 100 dollars now is to take out a cash advance. Like a payday loan, a cash advance is a short-term loan that can help you access money right away to fix unexpected expenses, including car repair and utility bills. The only difference is that a cash advance is a loan taken out through a credit card and is based on your credit limit.
The cash advance applicants receive it within 48 hours. The typical APR(annual percentage rate for cash advances is 24%. A cash advance is available at most prominent financial institutions and credit unions. You can apply for it online from select app lenders.
Pawn Shop Loan
A pawn shop loan is a short-term loan secured by the pawned item. The pawnshop will typically keep the item until the loan is paid back.
A pawn shop loan is usually a high-interest short-term loan that is easy to get. The APR for a pawn shop loan varies. According to CBNC, payday loans have the highest fees, averaging at 400% nationally.
Title loan
You can take a loan against your car. The good thing is you can get far more than 100 dollars if you borrow against your vehicle.
With this kind of loan, you use the logbook as the collateral. Meaning if you're unable to repay the loan, the lender can repossess the car.
The amount given depends on the value of the car. The loan will have monthly repayments that rely on its value at auction if sold as-is or from what is agreed upon between buyer/seller and insurance brokers when using a third-party valuation company.
2. Take Online Surveys
Completing surveys is a perfect way to make 100 dollars. Several survey apps and websites pay people to offer opinions about products and services. They include:
Swagbucks
Swagbucks is a rewards program that provides users with points for every purchase they make. You can then redeem these Swagbucks points for cash back, gift cards, or money paid via Paypal. For every 100 points, you get $1 or $10 for 1000 points.
You can earn through Swagbucks if you complete surveys on the platform. Other different ways to make money on Swagbucks include:
Shopping online through Swagbucks at over 1500 retailers, including Walmart, Amazon, Starbucks, Target, Hotels.com, etc.

Swagbucks offers a $5 free sign up bonus

Watching online videos

Reading featured deals

Browsing the web using Swagbucks as your search engine

Playing online games
According to Swagbucks, some users have earned up to $10000. This is not an easy feat, but you can get there over time if you commit to using the platform more often.
Rakuten
Rakuten is another legitimate platform that lets you earn free money when performing certain activities, including taking paid online surveys. There are other different ways to earn cashback on Rakuten, including:
Signing up to Rakuten, you get a $10 bonus

Shopping online through Rakuten on qualifying purchases in over 2500 stores, including Walmart, Macy's, Ace Hardware, etc.

Using Rakuten browser extension
See related: Now 17 Best Survey Sites [Take Paid Surveys for Money]
InboxDollars
With InboxDollars, you get paid to complete simple online tasks. They include:
Take all profile surveys

Complete cash offers

Watch videos on InboxDollars

Clip your coupons and buy Groupon

Use the platform as a search engine
Survey Junkie
Survey Junkie is a website that allows users to take surveys online. Users can find and take surveys from various sources, including online survey companies and independent research firms. Survey Junkie also offers tips and advice on how to get the most out of taking surveys. Other ways to earn on Survey Junkie include:
Validating email addresses

Completing profiles

Installing a browser
Drop App
Drop app is yet another legit loyalty reward app that pays you simple tasks online. Founded in 2015, Drop App is a reward platform available for users in Canada and United States.
You can earn through the Drop app when you complete surveys. Here are other ways to make a few bucks through Drop App:
Referring friends- signing-up earns you $5

Shop online- You earn cashback and reward points redeemable via gift cards in exchange for shopping through the platform.

Playing arcade games – You can get up to $30 worth of points when you play and reach certain levels.

Finding deals
Opinion Outpost
Opinion Outpost is an online survey company owned by Survey Sampling International, LLC. Opinion Outpost offers rewards, cash, and points redeemable for gift vouchers from different stores, including Amazon and Alawar.
One hundred opinion points are equal to $10. In Opinion Outpost, you can also earn through signing up and referring friends.
3. Watch Online Videos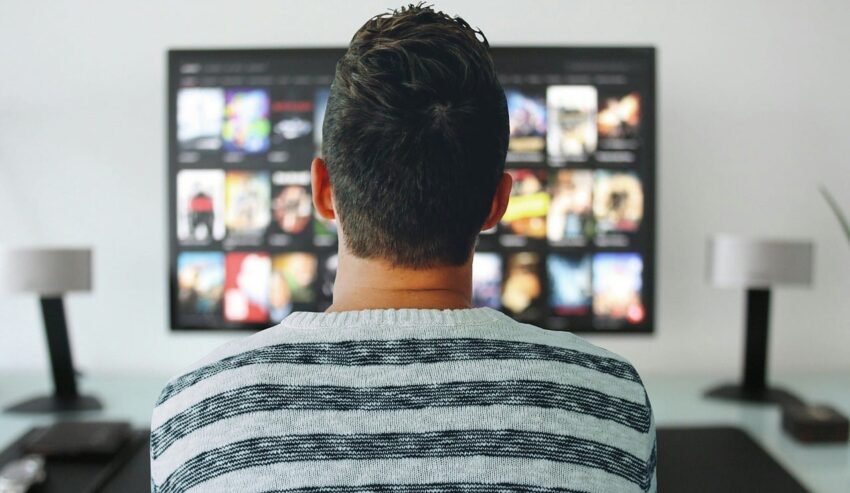 Watching videos online is a great way to earn quick cash. Yes, that's possible because these videos have ads. Therefore when you watch the ads, you get rewards. Some legitimate sites that pay you to watch videos include Swagbucks, Nielsen, MyPoints, iRazoo, Earnably, and KashKicks.
All you need to start making money is to register with these sites, agree to their terms and conditions and complete the simple tasks, including watching videos. Most of these apps also offer other ways to earn. Be sure to take advantage of these earning opportunities to maximize your income.
4. Sell your Stuff
A quick way to make 100 dollars fast is to sell your unused items. So, If you have items stacked up in your attic or basement that you no longer use but are still in good condition, consider exchanging them for quick cash.
You can simply put your things up for sale through a website, such as Amazon or eBay, and sell them to people who are willing to buy them. You have to decide whether they will pay enough to cover your cost.
eBay allows you to make an astounding four figures in one hour, primarily when you sell large items such as furniture, valuable jewelry, or electronics gadgets.
5. Sell Items on Etsy
Etsy is an online marketplace that sells handmade and vintage items. You can quickly put your unique crafts from pottery to crocheted items up for sale.
Etsy's tools and features enable crafters to find a buyer, communicate about their order's progress, and follow through with payments. Given the many options available on Etsy for selling goods-from clothes to home decorations – you can create your own market niche and sell items.
6. Earn Money with Delivery Apps
Several delivery apps are available that allow customers to pay for their orders in advance and have them delivered to their door. This can be an easy way to make some extra money. Some of the most popular delivery apps include Uber, GrubHub, Caviar, and Postmates.
A great way to make extra money is by driving for Uber or Lyft (if you're a Prime member). You can earn up to $35 per hour with no hourly minimums. Therefore, you only need three hours to make over $100.
Related Resources