Who doesn't need money! We all do at one point. If you need to make good money, here is a list of surefire ways how to make 100 dollars a day.
Let's all face it: we've all been there – stuck at a nine-to-five job that we don't even like, perhaps downright hate it. Others find themselves working in more than one job to make ends meet.
Whether you need to make money to pay off your mortgage or buy your favorite video game, making money online today is a lot easier than you think.
According to a recent study by Global Workspace Analytics and FlexJobs, there has been an increase of about 159% in the remote workforce from 2005. You can join the ranks of these statistics by getting on board with a side hustle or a gig.
How to Make 100 Dollars a Day Online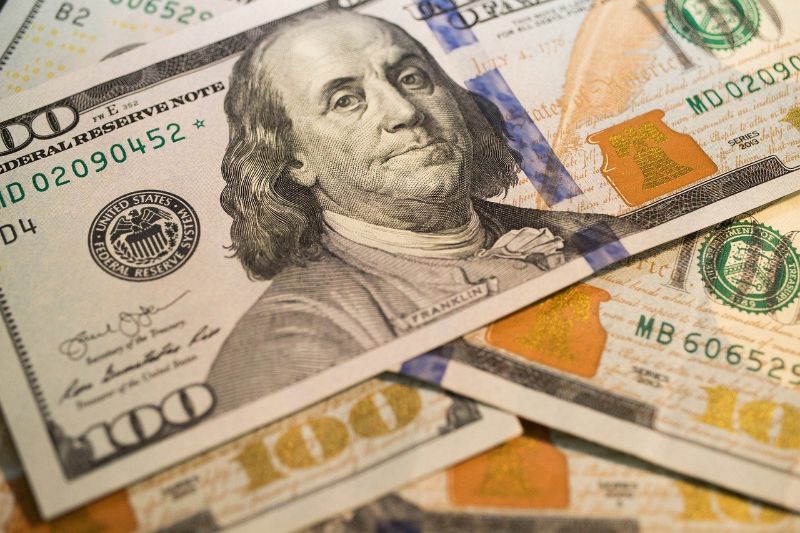 While making $100 a day working online sounds like a fantasy, it's not. But the reality is that you'll have to put in some work. Best part? Most of the options don't require specific skills to start making money.
We've prepared a grand list of the 25 legitimate ways to make money without selling your soul. Be sure to add them to your list, pronto!
1. Start a Blog
You can make money from publishing content online. While making money blogging requires a lot of work upfront, you can build a long-term income stream where you could earn money fairly hands-off.
To start a blog, you need to:
Choose your topic
Create content
Sign up to start a blog on your preferred web host
Create an email list
Focus on building a brand rather than creating a website that echoes a more popular website. This is where most people go wrong – you read blogs relating to dating, how to make money online, tech reviews, and others, then copy these topics on your blog.
Stop! All you need to do is ask yourself what you love doing and monetize it. If you're into smart home technology, then blog about that. Be unique as much as possible.
With the following blogging tips, you're sure to start making $100 a day online.
Do you have skills? Do people ask you for help or advice in one specific area most of the time?
What can you talk and write about effortlessly?
You want to blend these two topics to decide on your niche.
2. Google Adsense
Google Adsense is a passive stream of income that connects publishers to advertisers. It's one of the simplest and most effective advertising programs that allow you to run ads on your website or YouTube videos. You earn whenever a visitor clicks or views the ads.
These ads are generated and paid for by advertisers looking to promote their products to an audience similar to yours. These advertisers pay different prices depending on the type of ads they want to be placed on your website.
All you need to do is sign up for the program. However, Google always wants to keep a high quality of websites and maintain the honor of their ad network. As a result, they're very particular about who they add to their ad network. The basic requirements include:
At least 18 years old when signing up
Active Gmail account that is not linked to an Adsense account
Website that meets all of Google's terms of service
Once you've signed up, Google will provide the ads to your website. You'll receive codes, known as Adsense code, that you'll copy and paste on your website. Google will also customize the ads based on your blog's content.
The best part of this is that you can add Adsense to your blog even if you're just a starting out or have a few monthly views. With a little over a hundred views per month, you'll be eligible to earn a few dollars.
But you can only get your Adsense revenue once the amount reaches $100. As your website grows, you can make it to $100 a day.
3. Watch Videos
Watching videos online is a sure way of making $100 a day. You can do it during your free time or short breaks at work in your nine-to-five job.
There are plenty of websites that pay to watch videos online, including:
Here's a small selection of how you can earn online while watching videos:
Write film subtitles on a freelance basis. You could charge more if you speak more than one language.
Review TV and films. Due to its competitive nature, you might want to consider starting at lower rates to attract clients and build your profile. You could even turn this into a competitive business into a full-time job.
Watching movie trailers. Sites such as InboxDollars pay you for watching cooking tutorials, short films, ads, and movie trailers.
4. Complete Paid Surveys
Taking a paid survey is a simple way to earn money online to supplement your income.
It's not among the money-spinning ventures, but it's worth giving it a try as it is simple and easily available.
There are tons of survey sites that allow you to take online surveys and pay for them.
Paid surveys are legitimate and are used by hundreds of companies to get opinions about their products and services from their users and buyers. This way, they get to better their products and services.
Some of our top picks that you can use for paid surveys include:
5. Freelance Writing Jobs
Working as a freelancer is one of the best ways to make $100 a day online with no investment required.
If you can string a decent sentence together, you can quickly get the hang of the various topics within no time.
There are a handful of sites where you can look for freelance work. The only thing you need to do is sign up and update your skills, expertise, and related experience.
You can make over $100 per day, depending on your client's budget and the number of words. You can also apply for freelancing gigs through specific websites in line with your niche.
Some of the current best freelance websites include:
6. Play Games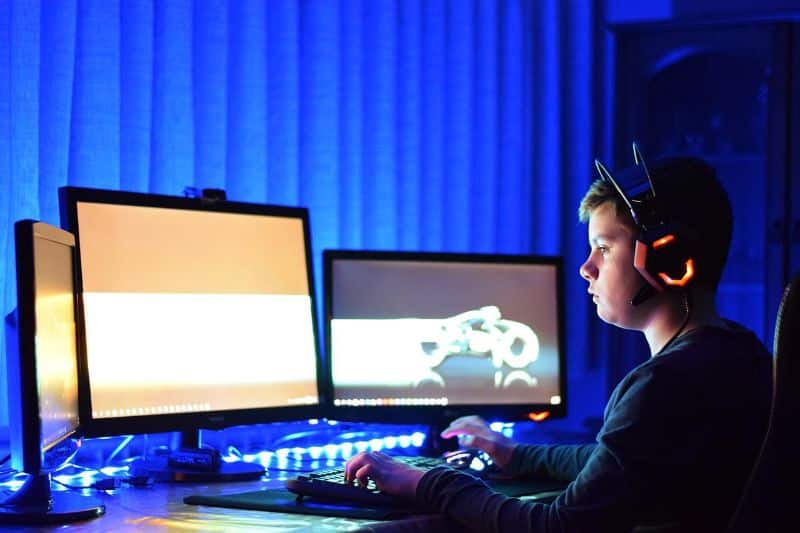 Playing games online is another way to make money while having fun. If you love gaming online, this can be an addictive but easy-to-make $100 a day and more.
Websites that pay to play games include MistPlay and InboxDollars. For the latter, you can do more than play games.
Once you've reached the $35 threshold, which is the minimum withdrawal limit, you can withdraw through your PayPal account, gift cards, or other available options.
All you need to start playing games online for money is a computer, internet, and prior experience.
7. Create Online Courses
We're all experts in something, and you can turn that information by creating and selling online courses to generate passive income.
Although you need some upfront work to create an online course, you only need to drive traffic to make sales after launching the course.
Below are some of the best websites that will help you set up your online courses:
Udemy – It's a popular website that gives sellers a vast space to showcase their talents and expertise through online courses.
Teachable – This site has a free webinar that teaches you how to get started faster and easier to create your online courses and offer coaching services.
Skillshare – You can select the topics you have expertise in from the many categories available to teach online students.
8. Become a Virtual Assistant
Working as a virtual assistant is another great way of making free money online. Through outsourcing, a virtual assistant work on behalf of established blog owners or businesses who don't have the luxury of time to do them on their own.
The tasks include basic administration duties, email management, and editing blog content to curating social media content like Pinterest.
Some prior experience will give you an edge to make $100 a day. Some virtual assistants earn as much as $50, and if you fall in this category, you could make over $200 bucks working four hours a day.
If you're ready to make big moves toward achieving your financial goals, check out the top companies that hire Vas, such as Belay Solutions Fancy Hands. You get to determine how much and how you'd like to get paid.
9. Sponsored Posts
Through sponsored posts, you write a relatable post with a link back to a third party's website.
Don't be discouraged once you make $100 only over a long period of time, as this will increase as your web traffic increases.
Eventually, you'll be able to increase your rates to even over $1,000 for one sponsored article.
10. Affiliate Marketing
This is the Holy Grail of most bloggers. However, you can only become an affiliate marketer if your website has a high number of viewers.
In many instances, you'll need a minimum of between 30,000 – 40,000 views every month for affiliate marketing to work.
To start working as an affiliate marketer, you need to write a product or service review for an affiliate company on your website. Your affiliate marketing profit will increase as your website traffic increases.
You get paid whenever they make a sale from a referral through your website.
11. Display Ads
You've obviously seen ads on different sites and probably slightly understand how this works.
If you have a blog or website, you might get a third party willing to pay you to advertise their products or services on your page.
The payment may be a flat fee or depending on the number of clicks the ad receives on your site. If your site has high traffic, then this can be a lucrative opportunity to make passive income.
12. Selling Leads
Leads are among the most profitable online business ever – it's a money-making beast. You can become your own AngiesList and make money by generating or selling quality leads to companies you recommend.
Most companies pay somewhere between $5 – $50 per lead. Just like with most types of advertising, quality and quantity can get you higher rates.
13. Investment Returns
Like most people do to boost their income, you can create an online brokerage account and buy ETFs or stocks. This is a passive opportunity to make $100 a day online or more.
Open an account with Scottrade, TD Ameritrade, or any other online brokerage to grow long-term wealth. However, as much as investment gains seem like a quick money bait, it's also a quick way to lose money. You, therefore, need to be sure of what you're doing.
You can consider social media platforms such as YouTube to learn as many skills as you need to prosper in investment returns. This could be day trading, index fund investing, or options trading.
14. Peer-to-Peer Lending
Peer-to-peer lending is a traditional way of making money through investment returns. It refers to lending money to people or businesses and charging a certain percentage of return based on the lending agreements.
Through great websites such as Lending Club, Prosper, Upstart, or Funding Circle, you can easily connect with borrowers and choose to invest in crowdsourced loans if the borrowers want to borrow all over the United States.
Crowdsourced loans have high returns compared to other lending options.
15. Selling Products Online
You can use websites such as eBay, Amazon, and Etsy to sell physical products every day. By spotting a gap in the market, or better and cheaper products that could give you an advantage over your competitors, then you can easily make $100 a day online.
You can purchase your selected product from wholesalers like AliExpress, and set a price tag you want.
The manufacturer can even ship the products directly from their warehouse through dropshipping. You, therefore, don't have to worry about a spare room for storage, hence an opportunity to save money.
Another way you can sell products online without having to buy from wholesalers or manufacturers is by considering craft websites such as Etsy. If you have inessential items in your house, you can declutter by selling them on eBay, Facebook Marketplace, or Craigslist.
16. YouTube Channel
Consistent YouTubers make a lot of money, and you can do it too. All you need to do is create a YouTube channel that is completely free and start creating and uploading quality videos.
You can market your channel through networking and social media to gain subscribers fast. Additionally, you can use User engagement to rank your videos.
Once you reach your first 1,000 YouTube subscribers, you can earn from ads by monetizing your channel. The more the views, the more money you earn.
17. Buying and Selling Websites and Domain Names
Buying and selling websites and domains is similar to buying and selling stocks. The only difference is that you'll be trading websites instead of company shares.
Buying and selling websites and domains is a continuous process where you sell websites whose owners are tired of running and instead opt to sell them.
Your clients could be people who want a site but don't want to create one from scratch.
18. Brand Sponsorships
Brand sponsorship is a fast rate way to earn $100 a day online as it needs a highly successful website driving a lot of traffic. If you have a site or are anticipating building one to this level, companies may approach you to take part in a sponsorship project.
You may begin with one sponsored article or a number of them or create videos and social shares to promote your client's products and services.
Although it's work-intensive, it's a sure way to make some huge chunks of money through your site.
19. Social Media Management for Small Businesses
Most small businesses are starving for successful social media campaigns as big businesses have taken over the market.
With expertise in social media management, you can earn $100 a day online, setting up campaigns, giving out new releases about the company, or giving descriptions for the company's products and services.
As businesses are looking to market their services on social media platforms to increase sales, you can be the point of contact crucial to handling customer inquiries and complaints and even initiating sales.
You can be a remote social media manager and advertise your services through media sites such as LinkedIn.
20. Designing T-Shirts on Teespring & Amazon Merch
If you are creative and are looking to make passive income off it, then designing t-shirts, mugs, and hoodies on Teespring and Amazon Merch is a good fit for you.
But what is Teespring? Teespring is an American company that allows designers to create custom-made t-shirt designs and sell them online. You only need to register for free, create your online store, and design.
For every design you create, you get the privilege to decide how much it should sell. The designs are pasted on Teespring's public store for buyers to view and buy. You earn a commission for every design sold.
If you design 500 or more t-shirts and are up for sale on Teespring's store, you have a chubby opportunity to make a few hundred dollars and more.
See related: How to Make Money on Amazon: 6 Best Ways
21. Become an Online English Tutor
You can make a lot of money by becoming an English tutor. There are plenty of serious websites that are willing to pay serious money, well, over a hundred dollars a day to teach English online from the comfort of your home.
So, if you're a native English speaker or are good at speaking English and looking to make extra cash online on a daily basis, thousands of people are willing to drink from your stream of knowledge. You can start teaching online today.
You receive earnings between $7 to $11 for every 30-minute session. Websites such as VIPKID and Talk 51 are a few of the best that pay to teach English.
However, these websites have strict qualification criteria. For instance, VIPKID requires that you have at least a Bachelor's degree in English.
On the other hand, to qualify as an English Tutor, you must have a Bachelor's degree or Teaching English to Speakers of Other Languages (TESOL) certifications.
You can also find other websites where you can make money without any certification requirements. Once you go through the registration process, you're in for a juicy stream of easy money.
22. Sell Photos
Using your android phone, you can take beautiful photos that you can sell for some cash. You don't have to spend on editing.
There are thousands of people browsing the internet looking for premium photos.
There are a handful of websites where you can sell your photos, including:
500px
Shutterstock
iStock Photos
Getty Images
AdobeStock
Pixie
Pexels
FOAP
Publish an E-book
If you're good and knowledgeable about something, you can create an e-book to share your expertise and make money. You can make a hundred dollars and more by publishing e-books that impart value to your readers.
ZipRecruiter estimates an average of $72,649 per year – equal to $199 per day for e-book authors. You only need to create an e-book that can be a simple checklist on doing something to tutorials.
Once done, convert your document into the acceptable type, for instance, PDF, and upload it on e-book stores such as Amazon Kindle Publishing, GumRoad, or Smashwords.
You're not only limited to making over 100 dollars a day alone by publishing an e-book, but you can also create important connections that can yield volatile opportunities in the future.
23. Review Music
Do you think you have a good ear for music? If you do, you could possibly make a few bucks off your love for music. By simply reviewing songs, most websites such as Genius.com or SlicethePie.com will ante up.
By using these apps, you can also transcribe music or refer to your friends and make some extra cash.
Tips for Making $100 a Day Online
With the above list of making 100 dollars a day already in mind, you should consider the following tips to increase your chances of success.
Set realistic goals: How fast do you need to start earning this extra cash? Well, don't stress if it takes longer than expected since some options require specific skills or expertise. The best way is to set realistic goals and hold yourself accountable.
Maximize your strengths: Consider the skills and knowledge you hold at the moment and see how you can leverage these skills to make money fast.
Juggle several side hustles: Mixing several apps and hustles is a great way to meet your financial goals easily.
Conclusion
There you have it! 25 guaranteed and legitimate ways to earn fast cash working daily, from the comfort of your own home. You could even make extra money online with some more effort and at your time depending on your own schedule. You can start earning today with some of the money-making ideas in this article.
Depending on your financial need, earning extra money a day could go a long way in sorting out most of your financial challenges, such as bills, student loans, or taxes, and gain the most wanted financial freedom.
Related Resources