Looking for free money hacks? Making more money is fulfilling. It's even sweet when you can make it easily without a sweat. But how many legit ways are there to help you make easy, free money? Let's have a look:
Well, the truth is that while there are many ways to make free money, identifying the genuine ones is also not easy. Sometimes, you'll encounter more scams out there than there are genuine ones.
But worry not.
This piece intends to lay it all out there. After reading this, you'll know the genuine free money hacks to pursue.
Whether you are looking for simple ways to get a few extra bucks or ones that can earn you enough to change your financial situation, we have you covered.
We have scoured the internet and done some practical trials ourselves, just to bring you the most comprehensive list. With our list of the best free money hacks, you're certain to find one or two ways that fit your need to make free money.
They may not make you rich, but they can get you some free dough with little effort. So, let's do this.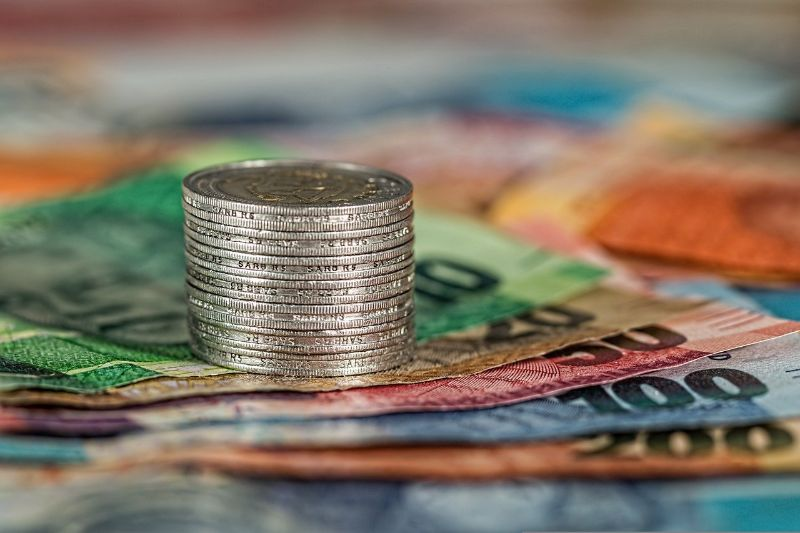 Paid Surveys: Best Free Money Hacks
Registering for paid survey sites is perhaps the easiest free money hack you'll ever find. For starters, it doesn't require much to register, and you get yourself more than enough options to get an extra dollar.
Also, while they might not make you a millionaire overnight, most sites will pay you enough to clear some bills, such as energy bills and car repairs, or cater to small emergencies.
In some cases, if you complete enough surveys, you might even use this cash to save for your dream holiday. But, you need to be consistent and find the best sites. Once you have a few good sites, just sign up, take surveys, and get your rewards.
Here are a few of the best-paid survey sites we've found:
1. Survey Junkie
This platform will never miss among the top platforms when it comes to online surveys. That's because Survey Junkie has been there for a while (from 2011), is always consistent in paying its users, and offers simple surveys.
This platform operates similarly to InboxDollars. However, unlike InboxDollars, surveys are the main source of free money here. Survey Junkie doesn't offer those extra activities like watching videos or playing online games.
But this doesn't mean it's less capable of helping you get easy money. As mentioned, its surveys are short and simple and also quite available. This is because the platform is a market research community that helps connect companies with consumers to get reliable feedback. And as such, surveys are in abundance.
Once you sign up, you start taking surveys. And for each survey, you receive compensation between $0.50 and $3. The rewards are paid either as free PayPal money or e-Gift cards for major stores like Amazon.
See Related: Survey Junkie Review: Can you Earn Legit Money
2. InboxDollars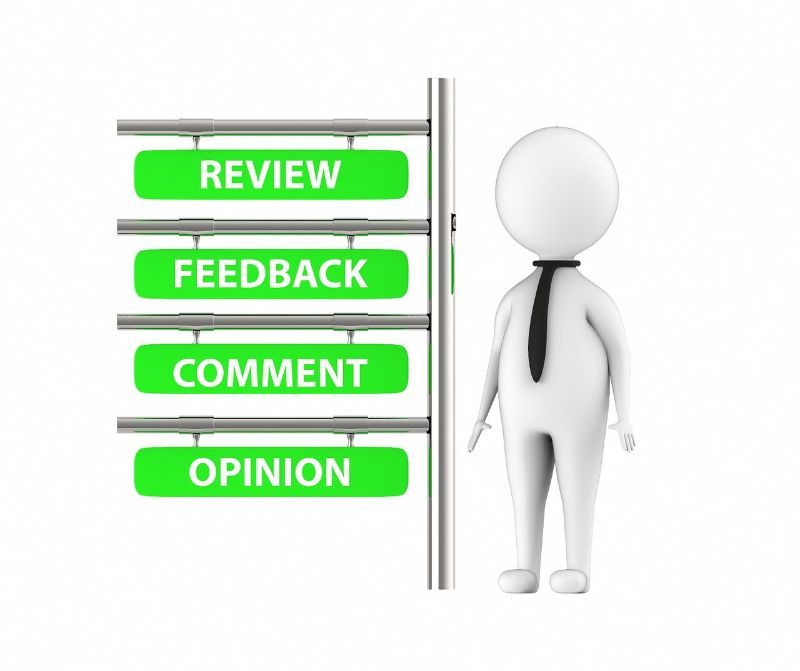 InboxDollars offers an easy and legit way to get free money. How? You might wonder!
Well, InboxDollar is a get-paid-to platform that essentially rewards you for everything simple you can think of.
Firstly, the platform pays you just to sign up. Now, that's easy, right? You get $5 for just picking up your phone and signing up.
Secondly, you can complete simple surveys once registered and receive $0.50 to $5 for each survey. These simple short surveys take between 3 and 25 minutes to complete.
As if that's not enough, the platform offers even more ways to make easy money – your daily online activities. For instance, you get paid to read emails, play games, watch videos, and even go shopping. This way, almost every online activity leads to cash in your pocket.
This platform, which has been in the market since 2000, has made payments worth over $80 million to its users. And you can join and become part of that community and make some extra cash.
See our full review of InboxDollars for more details.
3. Swagbucks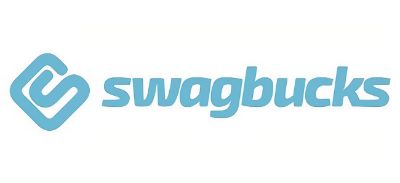 Swagbucks is undoubtedly among the most popular get-paid-to platforms. You probably have heard of it before, and that's not surprising, considering that it has over 20 million members.
Swagbucks helps you make free money by taking surveys, watching videos, and even searching the web. This means several opportunities to pick up some quick bucks with little effort are available.
You usually need between 3 and 10 minutes to complete a task and earn points. One hundred points on Swagbucks are worth $1, which can be redeemed as cash deposits into your PayPal account. You can also redeem the reward through a Visa gift card.
With Swagbucks, you have a chance to participate in daily polls and sweepstakes to earn even more money. So, if easy free money hacks are what you seek, Swagbucks offers an excellent option.
4. YouGov
YouGov is a global research and data analytics company – one of the most reputable. It offers surveys in all areas, including politics, entertainment, and the consumer market. The platform also partners with some of the biggest companies in the world, like Unilever, Hilton, and Apple, to help them gather reliable consumer feedback.
Therefore, if you are looking for a platform that helps you get free money quickly by taking surveys, YouGov is an ideal option. The surveys offered here are usually short and simple, taking between 5 and 10 minutes to complete.
For each survey completed, you earn points. These points can be converted into cash and withdrawn via a PayPal account or e-gift cards. But, you need at least 5,000 points (equivalent to $50) to redeem the rewards.
The number of surveys available on YouGov depends on your demographics. And the demographics will be based on the answers you provide during your signup process. So, the more comprehensive your profile is, the better your chances are of getting more surveys.
5. Branded Surveys
This is also one of the top market research platforms that reward you for your honest opinion. Usually, you must sign up, answer several questions about yourself, answer surveys, and get paid. The signup bonus here is 100 points.
Branded Surveys are available in the UK, US, and Canada. And with over 3 million members, it is among the most popular GPT platform.
Branded Surveys will match you with surveys based on your profile like other survey panels. The platform uses a point system for its rewards. Typically, you need 500 points to redeem $5, as 100 points equal a dollar.
Once you hit that threshold, you can redeem your money through PayPal, Branded Pay, or gift cards from major stores like Amazon or Walmart. You can also choose to donate your earnings to charities.
See our full Branded Surveys review for more information.
6. PrizeRebel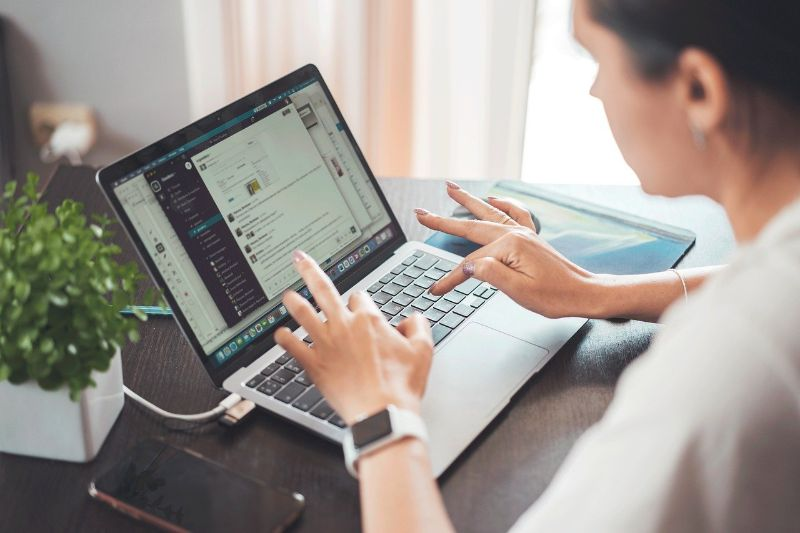 PrizeRebel is available in multiple countries and has at least 12 million members. The platform has conducted surveys since 2007 and does a great job connecting companies and brands with consumers.
Similar to Swagbucks, this platform offers various opportunities to make money – from taking surveys and watching videos to completing other micro-tasks offers.
Sign-up is free. And once you are a member, you'll have access to thousands of surveys and offers. Also, you have a chance to earn up to 30% of what your referrals earn when they complete surveys – that's double earning.
As for redeeming your rewards, the platform gives you several options. You can use PayPal or opt for the hundreds of gift cards they offer. For instance, whether you want to shop on Amazon or Walmart with your gift card, PrizeRebels grants you that wish.
7. PineCone Research
Choosing several good survey platforms can help you earn more money. PineCone Research is another great paid survey site you can add to your list. This platform is available in the US, UK, and Canada.
You must be 18 years old to sign up for an account. Also, you can only have one account per household.
The only difference between PineCone Research and other online paid surveys is that signups here are only through invitations. This means that unless an existing member invites you, you can not join. However, sometimes the platform offer invite links to the public.
After signing up, you get invites to complete surveys. These will earn you points, giving each survey at least 300 points. Every 100 points are equal to one dollar based on your country. So, every time you complete a survey, your reward is around $3 or more – it's certainly a great free money hack.
As for the rewards, you can redeem them in several ways, including bank transfers, e-gift cards, prepaid virtual Visas, or merchandise.
See Related: Top Apps like Qmee -Get Paid Online
8. Opinion Outpost
Are you looking for an easy way to get free money? Try Opinion Outpost.
With around two million users globally, this is one of the legit paid survey platforms that you can trust. Opinion Outpost is free to join, although you must be at least 18 years old.
The platform allows you to take online surveys and participate in focus groups. You can also test products – which is great if you love trying new stuff.
Their surveys range from social issues, banking and finance, shopping, and retail. And when you are signed in, you have access to a list of surveys the platform recommends.
Each survey earns between $0.50 and $5 or between 5 and 50 points. These will require around 15 minutes to finish, making it an excellent easy money hack. It also allows you to join paid focus groups or test products for cash.
You can withdraw your reward through prepaid master cards, PayPal, or gift cards.
Get CashBack on Your Shopping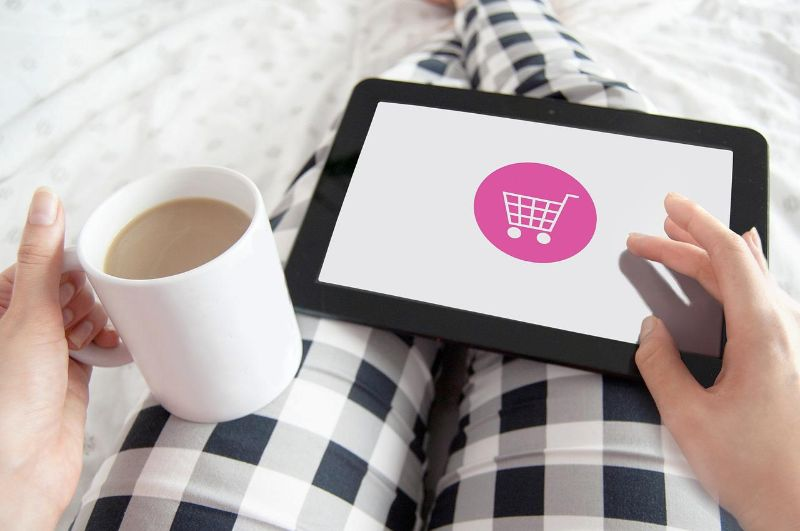 If you love shopping online or in stores, this free money hack is for you. You can actually get paid to do something you already enjoy- shopping! And no, we're not discussing getting hired as a personal shopper.
Several apps and websites now offer cash back on your shopping. So, whether you're buying groceries, clothes, or home goods, you can earn a little money back on your purchase. Over time, this can add up to a significant amount of savings.
Here are some of the best platforms that offer cash back on shopping:
9. MyPoints
MyPoints is a great platform that offers multiple ways to make easy money online. The platform has been around for over 20 years and has helped millions of people get free cash.
Online shopping is the main way of making money on the MyPoints platform. In other words, the platform is more than a survey site. It has a cashback program allows you to make money when you shop online at select stores.
MyPoints is among the bigwigs when it comes to online shopping rewards. For instance, it has partnered with major retailers such as Walmart, Target, and Amazon.com to ensure everyone can benefit.
When you shop at these stores through MyPoints, you earn up to 40% cash back, which you can redeem for free gift cards, PayPal money, or travel miles.
And that's not all; MyPoints also offers more opportunities. Here, you can earn money for referring friends, watching videos, reading emails, browsing the internet, or taking advantage of deals. Plus, you get $10 free cash for completing the signup process.
10. Rakuten
Do you want to save money? Rakuten is among the best free money hacks for that.
With over 15 million members making money on the platform, Rakuten is among the world's most popular cashback sites/apps. It partners with over 3,500 retailers, including big names like Walmart, eBay, and Amazon, to enable shoppers to save money and make more.
Whenever you shop at one of Rakuten's partner stores, you get a percentage of your total purchase back in the form of cash. You can withdraw this money via PayPal or check once your balance reaches $5.
Rakuten is a great way of getting free money without having to do anything extra. Just shop like you normally would and get paid for it. Plus, you get a $10 signup bonus after your spending hits $25.
11. Ibotta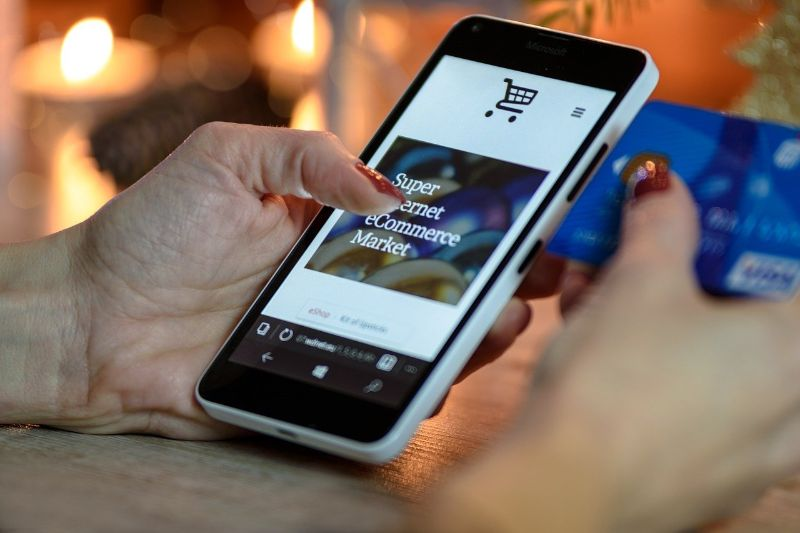 Ibotta is one of the most popular cashback apps, with over 23 million users. The platform promises users up to 30% cash back for purchases from thousands of retailers.
In addition, it offers more variety than most other cashback sites. For instance, with Ibotta, you will be rewarded for shopping online, in-store, mid-travel, or dining. So, if you want a free money hack that covers almost every area of your shopping activities, Ibotta takes the day.
Even better, Ibotta allows you to shop either through their app or a browser extension. This way, you are at liberty whether you want to use your phone or laptop.
Using Ibotta is easy; just download the app and browse through the list of available offers before heading to the store. Once you've made your purchase, take a photo of your receipt and submit it on the app. The cash will then reflect in your Ibotta account within 48 hours, and you can withdraw it through PayPal, gift cards, or Venmo once your balance hits $20.
12. Dosh
Dosh is a rebate app that rewards with up to 10% cash back for shopping through the app.
It is one of the most convenient rebate apps since it doesn't require you to submit receipts or scan barcodes. Instead, you need to download the app, sign up, link your debit or credit card, and shop- cashback is automatic. If saving money is your thing, this is the app for you!
Moreover, Dosh partners with some of the biggest brands in the US, including Macy's, Walmart, Nike, and Target. This means you can get cash back on almost all your shopping activities.
Plus, once you hit the app's $25 withdrawal threshold, you can redeem your reward through direct deposit or PayPal.
See Related: Ways To Get Free PayPal Money
13. Drop App
Do you want to earn free money from your everyday spending? Try out the Drop App.
With this app, you only need to download the app, create your account, link your card (debit or credit), and earn your rewards. The app rewards you through points you can later redeem through gift cards once you hit 5000 points. Here, every 1000 points are equal to a dollar.
Besides shopping, you can also get free money by referring friends, completing mobile offers, or integrating other apps. It's easy to do what you usually do and make money.
The app turns shopping into more exciting moments! Getting free money online can't get any easier.
More Easy Ways to Get Free Money
Besides surveys and rewards platforms, there are even more ways to get free money. Here are great examples:
14. Switching or Opening a New Bank Account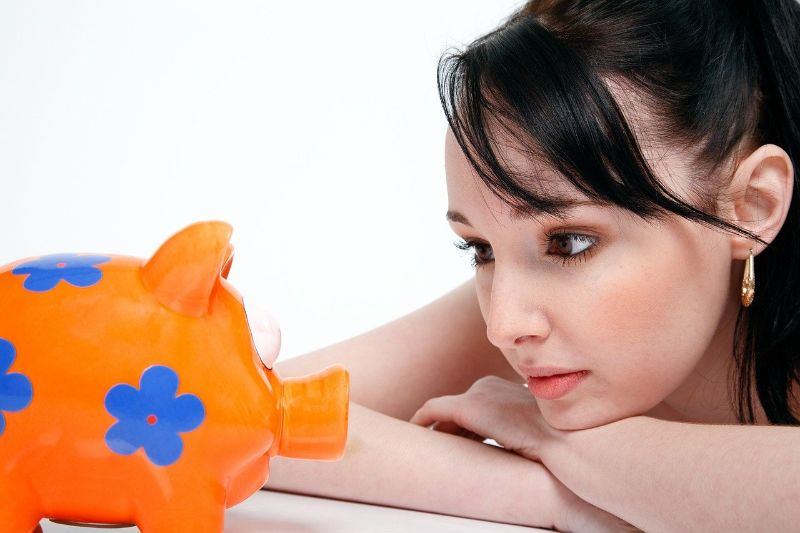 Not many of us might know about this, but it's actually an excellent way to earn some free bucks. Banks, like any other companies out there, are looking for customers. And when they have a chance to attract some, they don't mind spending a little for it.
Usually, many banks will pay you up to $300 to switch your account to their bank or open a new account with them. And all you have to do is deposit some money, which will later be available for withdrawal.
Now, this is some good free money, especially since all you need is an hour or so to complete the switch or account opening. And I'm sure that $100 or $300 can sort some bills.
However, there is one thing you should be wary of. Some banks might offer this bonus but require you to deposit a huge amount of money with them – which doesn't make any financial sense. Some might charge higher than your previous bank, eventually rendering that bonus useless.
So, ensure that you do your research first. Some banks offering such bonuses include:
US Bank
Chase Bank
Barclays Bank
First Direct
NatWest
Try one today and see what bonus they offer.
15. Invest Your Coins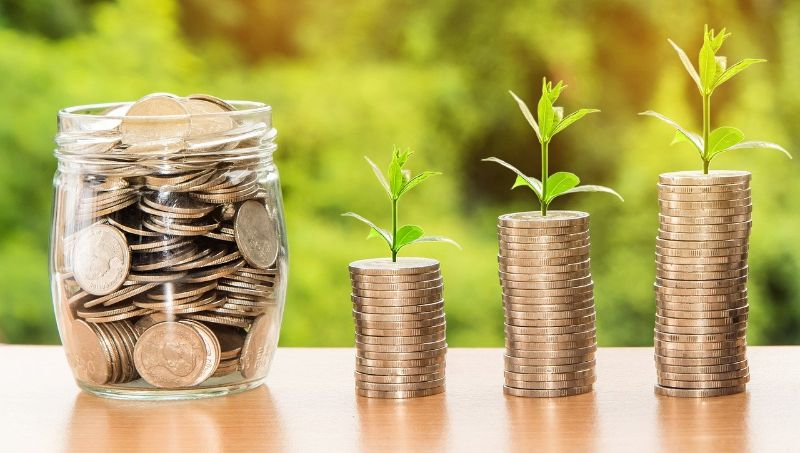 This doesn't sound like free cash, right? I know!
However, it's actually not the type of investing you are thinking about. As we all know, investing needs time, effort and money. And that's not free.
However, the Acorns app makes it so easy and almost free. That's right!
With Acorns, you only need to shop as you usually do and let the app invest for you. But first, you need to download the app, link your card, and choose the investment plan you want.
From here, every time you make a purchase, the app rounds up the cost of the purchase to the nearest dollar. It then invests the rounded-up pennies for you such that you don't even notice.
This way, your earnings here qualify to be called free money. Or don't they?
16. Get Your Unclaimed Tax Refund
It might not be all easy to earn free money. But sometimes, you don't even need to do anything to get it. With tax refunds, all you should do is make a claim.
Usually, many of us overpay taxes during the year, and at the end of it all, when it's time for the tax return, we get a refund. If you have ever filed for a tax return, then you know this already.
The good thing is that claiming these refunds is pretty easy. Simply visit the IRS websites, locate the "Where is my Refund" section, and fill in the prompted details. You never know; the government might be owing you a lot.
And who wouldn't want to land their hands on some free bucks?
17. Turn to Freelance Writing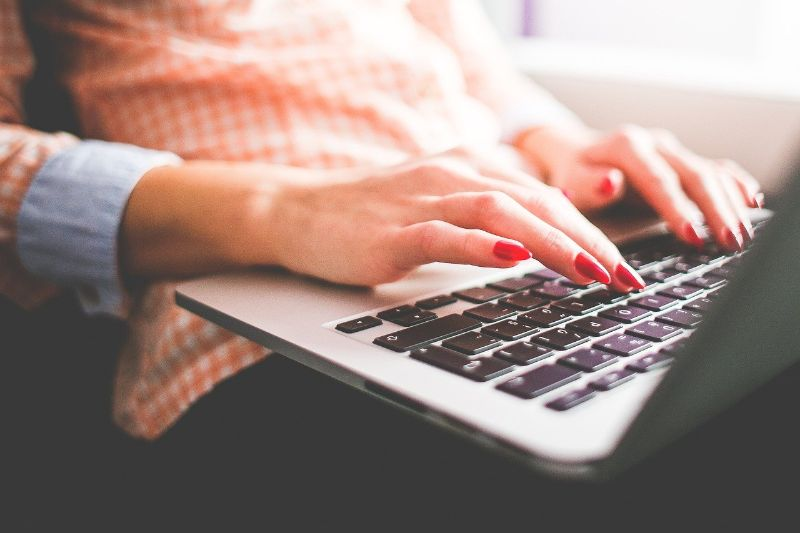 This might actually not be completely free money, as you need to put in some effort. However, if you are good at it, you can really do it easily and make some good money. A little effort won't hurt!
The best thing about freelance writing is that you can do it part-time (when free) or even as a full-time gig. It all depends on you and the amount of money you want to get from it.
What's even more impressive is that once you build a good portfolio and client base, you might get some good writing gigs that will earn you hundreds or even thousands of dollars. Not too bad for some easy money.
Luckily, these jobs are out there just waiting for you. You can start your search on job boards or online classifieds websites. Some of the most reliable platforms to try out include:
Turn your passion for writing into money.
18. Advertise with Your Car: Easiest Free Money Hack
Have you ever seen a car wrapped with advertising materials from a particular brand? Well, most of them don't even belong to those companies.
They are cars from individuals who get paid to let the company brand the vehicle with adverts. And it can be quite lucrative.
How does it work?
Well, companies are always looking for new ways to market their products, and one way to achieve this is by branding people's cars. That's where you come in.
This might be the perfect gig if you own a car and live in an area with high vehicular traffic. You need to contact these companies and inquire about their car advertising program.
Wrapify and Carvertise are some of the most reliable companies you can work with. Give it a try today. Turn your car into a moving billboard and make money.
20. Start a Vlog
If you have something interesting that you love talking about, you might want to start a Vlog. It's one of the easiest ways of earning free money online.
The best thing is that you can talk about anything under the sun, from product reviews to sharing your travel experiences or even offering tips and advice on a subject.
You might make good money from sponsorships, ads, or even product reviews and endorsements with a good following. Some of the best platforms that will help you earn free money online via vlogging include:
YouTube
Instagram Live
Vimeo
Facebook
So, if you aren't shy about talking on camera, try making money with a Vlog.
21. Rent Out your Car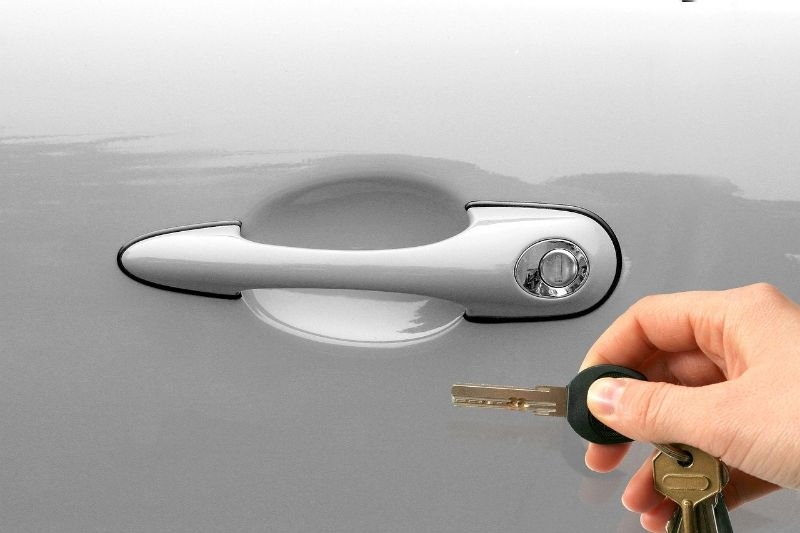 Sometimes you have your car sitting in the garage for hours or days, gathering dust. But did you know that you can rent it and earn free money?
It's actually quite easy.
There are now platforms that will help you do it without any hassle. You must sign up, list your car, and start earning. The best part is that you get to choose the rental days and rates.
Getaround and Turo are some of the most popular car rental marketplaces. Give it a try today. That car can cost you an extra $500 to $1000 a month without the hassle.
Now, if that's not good easy money to pay some monthly bills, I don't know what is.
22. Locate Unclaimed Monies
Does it sound improbable? Well, it's quite possible that, over the years, you have left some money unclaimed somewhere. It could be in the form of unpaid checks, insurance claims, utility deposits, or even an old bank account balance.
Luckily, there are multiple ways of locating these funds and claiming them. For instance, websites like MissingMoney.com or Unclaimed.org do exactly this sort of work. You simply need to provide your name or social security number, and they will help you search.
If there is any unclaimed money for you, it certainly can be a good surprise and boost your finances.
23. Earn with your Lockscreen
This might just be the easiest free money hacks around. Imagine making money from your phone's lock screen – having to do absolutely nothing.
Well, it's quite possible with Slidejoy, ScreenLift, or Fronto. This is an app that basically puts some adverts on your phone's lock screen. And for that, you get paid every time you unlock your phone.
So, if you don't feel like watching those online videos, playing games, or taking surveys, you can still make easy free money with your phone. Just rent them your lock screen.
Payments are made via PayPal or can be redeemed for gift cards. So, give this a try if you don't mind having a few ads on your lock screen. Earnings are undoubtedly meager, but it's certainly free and easy money.
24. Play Online Games
Online games come in handy when you want to unwind and relax. You might even spend several hours on that screen enjoying your favorite games.
But what if I told you that you can actually get paid to play online games? There, I said it! You can get free money by playing games online. How cool is that?
There are now several websites and apps that offer cash rewards or even prizes for playing games. So, if you love gaming, this might be the perfect gig.
Some of the best sites where you can make free money by playing games include:
Mistplay – a loyalty program for Android gamers
Swagbucks – rewards program with over 20 million users
GameHag – best app for mobile and desktop games
Flash Rewards – earn coins for each minute you play your favorite game
Bananatic – Play or test new video games for cash
Instead of just playing your Valheim or Minecraft for fun, play now and make some free money with these apps. It might even become one of your favorite free money hacks.
See related: How to Make Money with Anime: 14 Incredible Ways
25. CrowdFunded Real Estate Investing
Last but not least on our list of best free money hacks is crowdfunding investments. Typically, this is not free as you need to invest some money to start. However, the process of earning your profits is effortless, making it more of free money.
What do I mean?
With crowdfunding real estate investing, you become part of a group of investors who pool their money to buy a property. The profits are then shared among the group according to their level of investment.
The good thing here is you do nothing else after contributing. The crowdfunding platform does all the work, and all you will do is share the profits. In addition, this option isn't just for making a few extra bucks – you can make quite good money from it.
This is it if you are searching for an additional reliable income source. Also, it's passive, meaning you don't do much to earn.
Check out platforms like Lending Club or Fundrise to start investing in real estate and earn free money.
FAQs
Are there genuine free money hacks?
There are definitely some genuine free money hacks that can help you earn some extra cash. However, don't expect to get rich quickly with these methods. They are more like easy ways to make extra money in your spare time.
What is the best free money hack?
The best free money hack is probably earning cashback on your everyday purchases. This is because it requires very little effort and can really add up over time. Another great option is online surveys, as they are pretty easy to do and can be lucrative.
How can I get free PayPal money?
You can get free PayPal money by completing surveys, playing games, watching videos, or shopping online. Now, many websites and apps offer cash rewards or even prizes for completing certain tasks.
Related Resources