Investing in real estate is a great way to make money, and there are many different ways to do it. Here is a perfect guide on how to invest in real estate.
According to CNBC reports, real estate is still one of the most popular investment options. And there are several reasons why.
First, real estate remains the most reliable investment in today's complex and volatile market. That's because owning real estate investment property provides a high level of stability while allowing you to grow your holdings. Hence, it's an excellent way to diversify your portfolio.
Unlike other investments, real estate has a predictable return path that doesn't vary much from year to year. If you lock in a good deal at the right time, your investment will be very profitable in the long run. Thus, real estate is a tangible asset that provides a steady passive income.
This piece will explore how you can invest in real estate. But first, how do you determine the ideal real estate investment? Here are the factors to consider:
What to Look for when Investing in Real Estate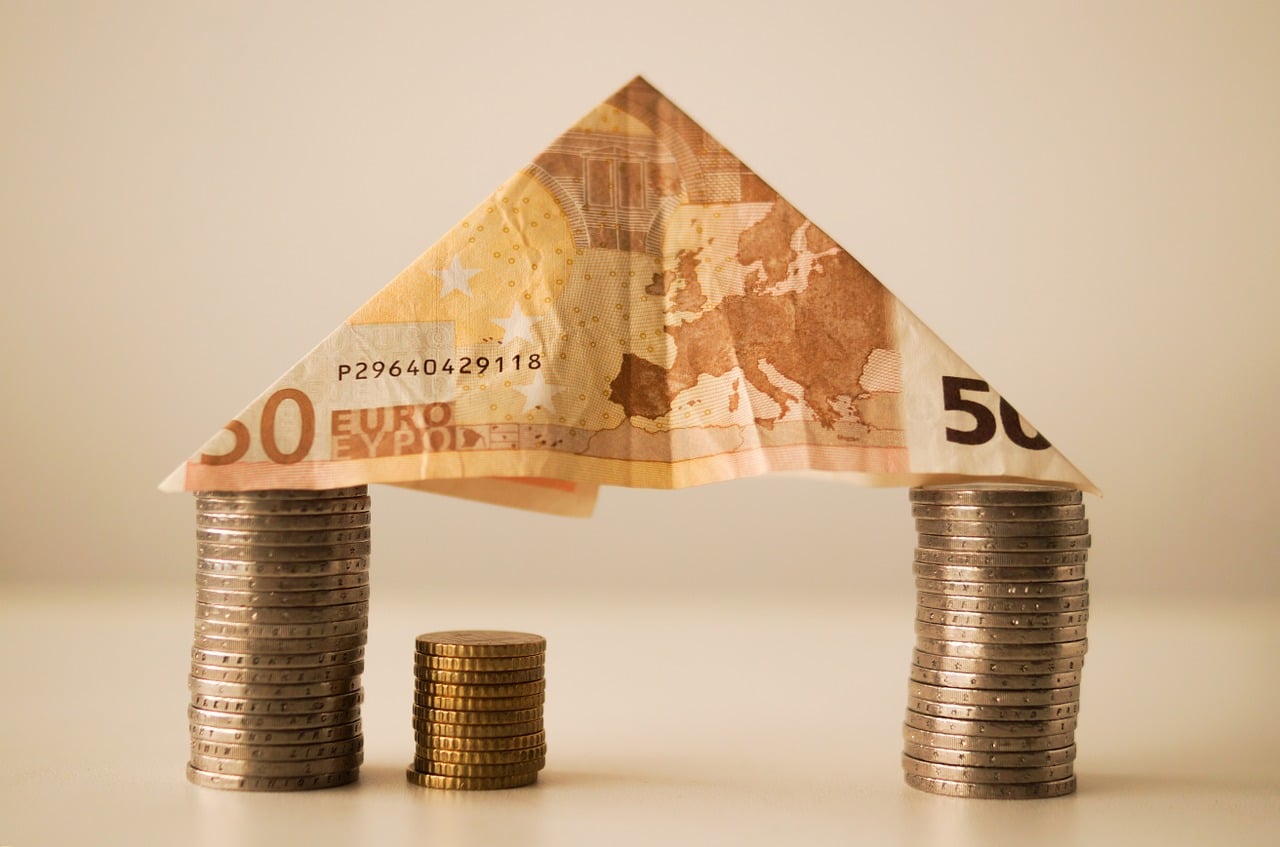 When investing in real estate, just as with any other business, many factors require careful consideration. You can't throw all caution to the wind and hope to achieve significant returns on your investments. You should consider the following factors to help maximize your profits:
A credit score is one of the most critical factors when investing in real estate. It affects your ability to qualify for a mortgage and lenders' terms. A high credit score means you're a low-risk borrower, making getting a loan easier and vice versa.
People often ask, "How much do I need to invest in real estate"? There is no one size fits all answer to this, as it largely depends on the project you want to undertake.
For instance, you can invest as little as $450 in fixing and flipping a family property, and on the other hand, you may need as much as $200,000 in a residential-to-office rebuilt project.
You can even venture into real estate with no money or little investment. This is how to invest in real estate with no money- use a reverse mortgage. This helps you relinquish your home equity in exchange for regular payments. Hence, you don't need to be loaded with any cash to make this investment.
Go for a home equity line of credit (HELOC) if you're looking for an investment with little money. HELOC allows you to borrow a maximum amount (usually 80%) of the value of your home within a specified period (between 5-25 years). Then, you can use the money obtained for any purpose — including investing in real estate.
You only have to pay back the principal amount plus interest using a lumpsum balloon payment or a loan amortization schedule. With this method, you only spend a little on the down payment. Hence, this is a perfect idea for those who want to understand how to invest in real estate with little money.
Investing in real estate stocks through online apps is also a perfect way to invest with little to no money. Some real estate apps let you invest as low as $10, and even free sites give free stocks to start investing, like Acorns, Robinhood, Stash, and M1 Finance.
See Related: 10 Sites that give Free Stocks: Start Investing
The property's location is crucial when investing in real estate. The property near social amenities such as schools, hospitals, and places of worship are attractive to many people and will always be in high demand.
Similarly, properties near scenic views such as beach fronts or the heart of a city or close to warehouses, markets, freeways, and transport hubs are also attached to a high value. Finally, properties in areas with tax exemptions play a crucial part in commercial property valuations.
So, what is the best place to invest in real estate when investing in real estate?
The Best Places to Invest in Real Estate Investing
If you desire to make sound real estate investments, invest in properties that will bring you significant returns on your investments. This means choosing a property in a good location.
Let's look at the best places to invest in real estate in the US and reap good benefits:
Now without further ado, let's dive into the nine best ways to invest in real estate:
How to Invest In Real Estate
There are countless ways to invest in real estate. They include:
1. Buy REITs (Real Estate Investment Trusts)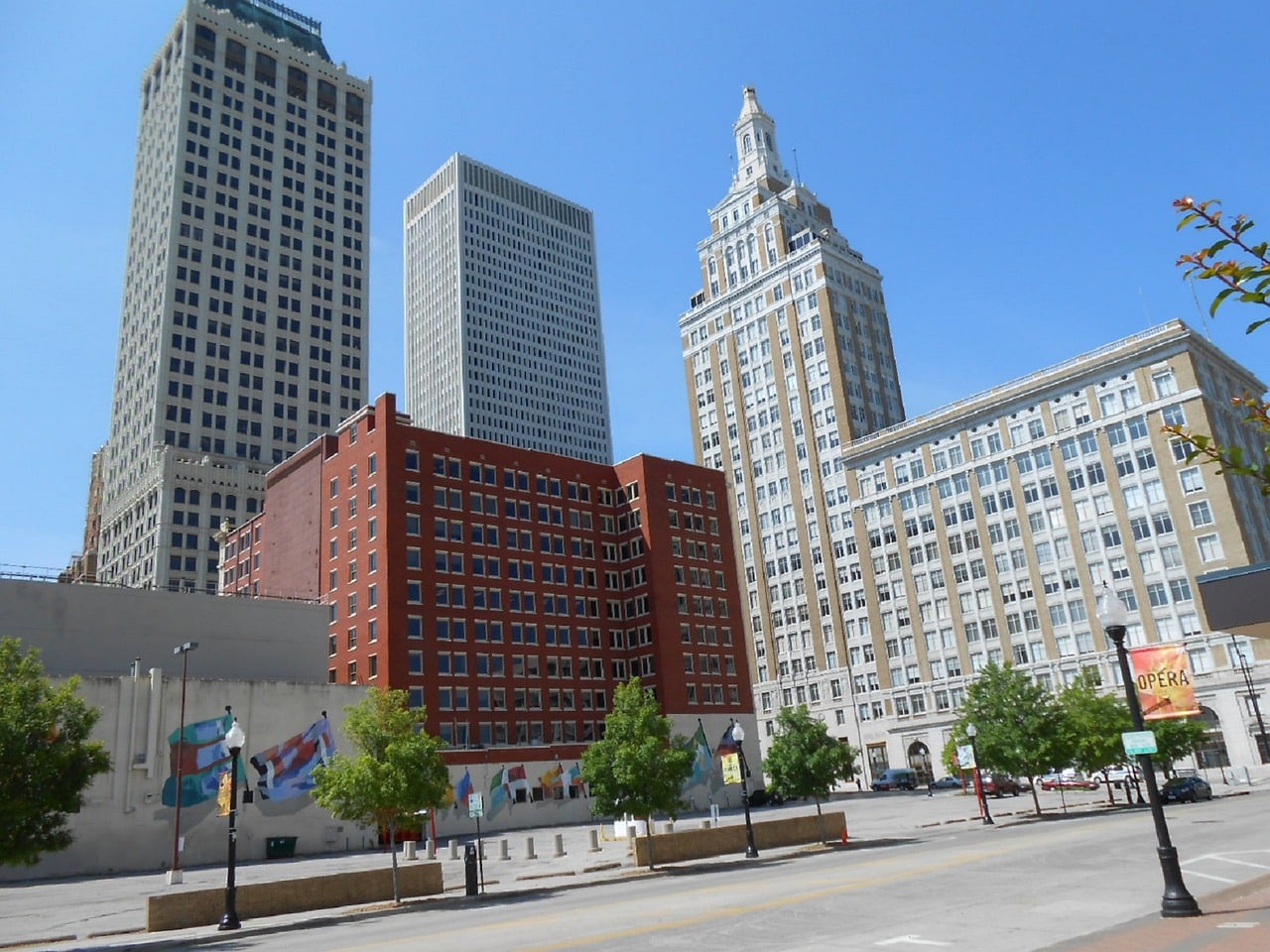 Real estate investment trusts (REITs) are a great way to venture into real estate. But what are they?
A real estate investment trust is a type of investment vehicle that allows investors to buy shares in a company that manages, finances, owns, or leases commercial properties. This means that you can diversify your portfolio by investing in various income-generating properties, including:
Office buildings
Shopping malls
Warehouses
Apartment buildings
Hospitals
Commercial forests
There are three major types of REITs. These include mortgage-backed REITs (invest in mortgages and generate revenue through interest income), Equity REITs (invest in properties and generate revenues through rental income), and Hybrid REITs (a mix of equity and mortgage REITs). These can further fall under publicly-traded REITs, public non-traded REITs, or private REITs.
This first category of REITs are publicly non-traded REITs and are illiquid assets. These are registered by SEC but are not easily bought or sold. You can only purchase them through a broker participating in public non-traded assets and offerings, such as the Online Real Estate Broker (Nareit).
The second REIT category is registered with SEC and traded publicly on significant stock exchanges. You can acquire them through an ordinary brokerage account. These are one of the most liquid REITs. And as a new investor, or if you have little cash, you can use apps to invest in real estate online such as:
The third category of REITs is the private ones. These are unregistered by SEC and unlisted as the hardest to place value and trade. Also, they pose an additional risk because they don't have any disclosure requirements.
See Related: Which Investment has the Least Liquidity: Best Illiquid Assets Options.
Benefits of REITs Investments
Investing in REITS has numerous benefits. One reason REITs are such an attractive option is that they offer high returns on your investment. While the stock market is volatile and can be risky, REITs tend to be much more stable and predictable.
Plus, unlike most forms of investing, REITs provide a steady passive income over time. That's because they pay almost all their profits after property taxes (90% of taxable income) to their dedicated investors as dividends.
In REITs, the management takes care of rental logistics and ownership. So, when you invest, you'll just be waiting for your dividends without hassle. Hence this makes an ideal side hustle.
See Related: Are There Lucrative Side Hustles: Here are our Top Options
2. Participate in Real Estate Crowdfunding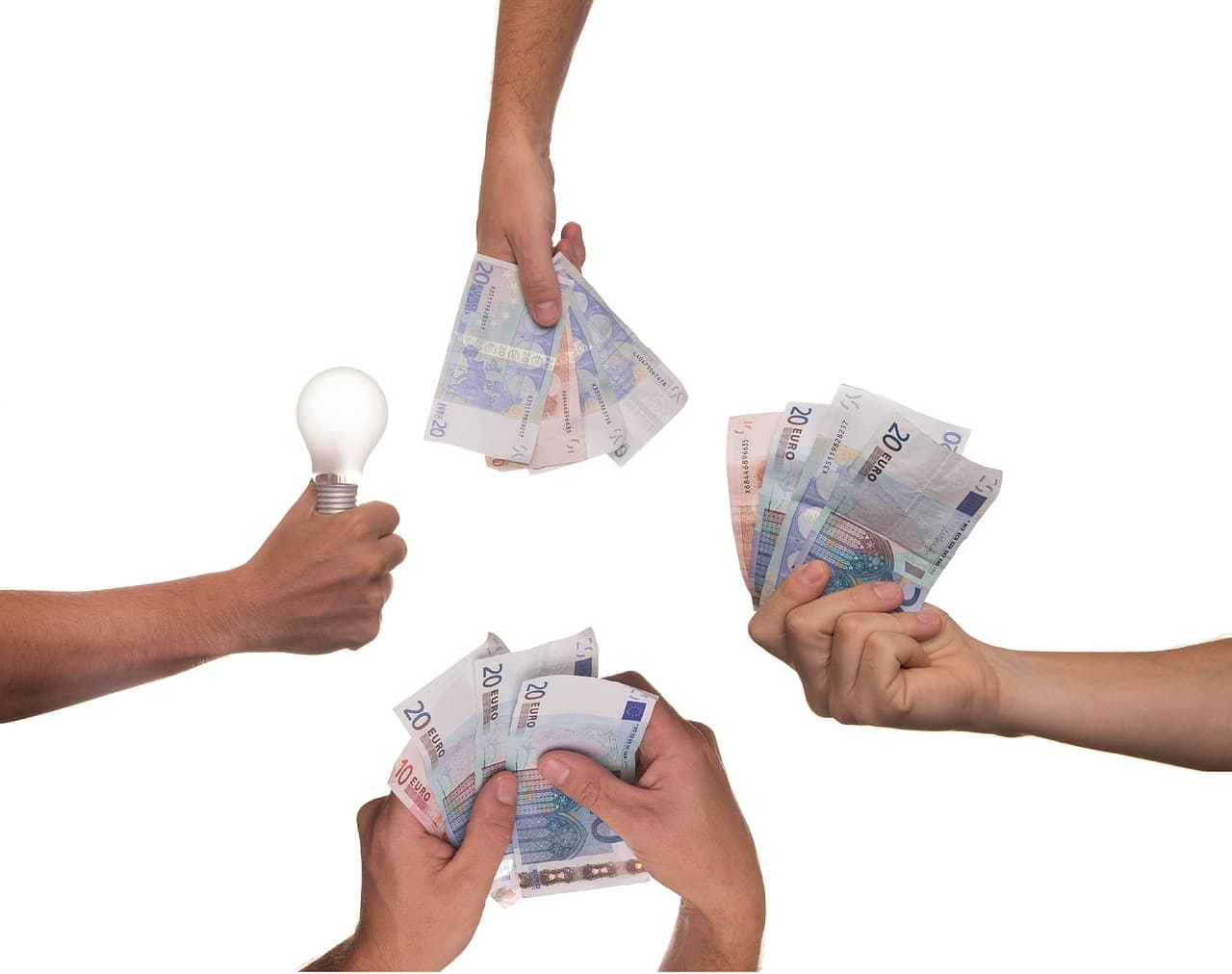 Real estate crowdfunding, also called property crowdfunding, is a method of raising cash for real estate investment by combining a pool of investors to give a small amount of money towards a specific project. In other words, it's a way of raising money that enables small real estate investors to finance big projects that only the rich could fund.
Real estate crowdfunding is a billion-dollar industry. It allows investors to enter the real estate market while diminishing some of the intrinsic risks you encounter in all investments. Though some are not suitable for everyone, real estate crowdfunding offers you several attractive features such as;
Ability to invest in your backyard and strengthen your community
Allows you to diversify your portfolio
Wide variety of deals,
No property management struggles,
Little minimum investments,
Asset transparency.
There are three types of real estate crowdfunding. They include:
-Debt – This is a method of investing where you finance a property loan using that property as collateral. Potential returns are fixed.
-Preferred Equity- In this method, you hold an equity interest (sometimes notes) in an entity that invests in the company that owns the property. The potential return is fixed.
-Common equity – This works just like the preferred equity, but their potential returns are not fixed because investors share the property's net profits.
Several real estate crowdfunding platforms are available that make it easy for people to invest in real estate projects. Some of the most popular online real estate platforms include:
CrowdStreet– This is one of the best platforms. But it's only for accredited investors. The minimum investment is $25,000.
PeerStreet – This is best for investing in loans. The minimum investment at PeerStreet is $1000. This is for accredited investors only.
RealtyMogul – You can search for REITs and other private market offerings in RealtyMogul, as it's one of the best platforms for property research. You don't have to be an accredited investor to use this platform; you can start with as little as $1000.
Fundrise – If you're a beginner investor, Fundrise is the ideal platform. It accepts both accredited and non-accredited investors. In Fundrise, you can invest as low as $10.
DiversifyFund – This is the best REIT option for a real estate investor. It accepts both accredited and non-accredited investors. You can invest for as low as $500.
EquityMultiple- This platform is best for institutional and commercial real estate investors. You can only use this platform if you're an accredited investor; the minimum investment is $10,000.
StreitWise -Accredited and non-accredited investors can use this platform and start with as low as $1000.
These platforms allow people to invest in various real estate projects, ranging from residential properties to commercial buildings.
Each platform has its own unique features, so it is essential to research which one is right for you. Overall, these platforms are an excellent way for investors to get involved in the real estate market without taking risks.
See Related: Real Estate Crowdfunding Guide: What is It and How to Invest
3. Join Real Estate Investment Groups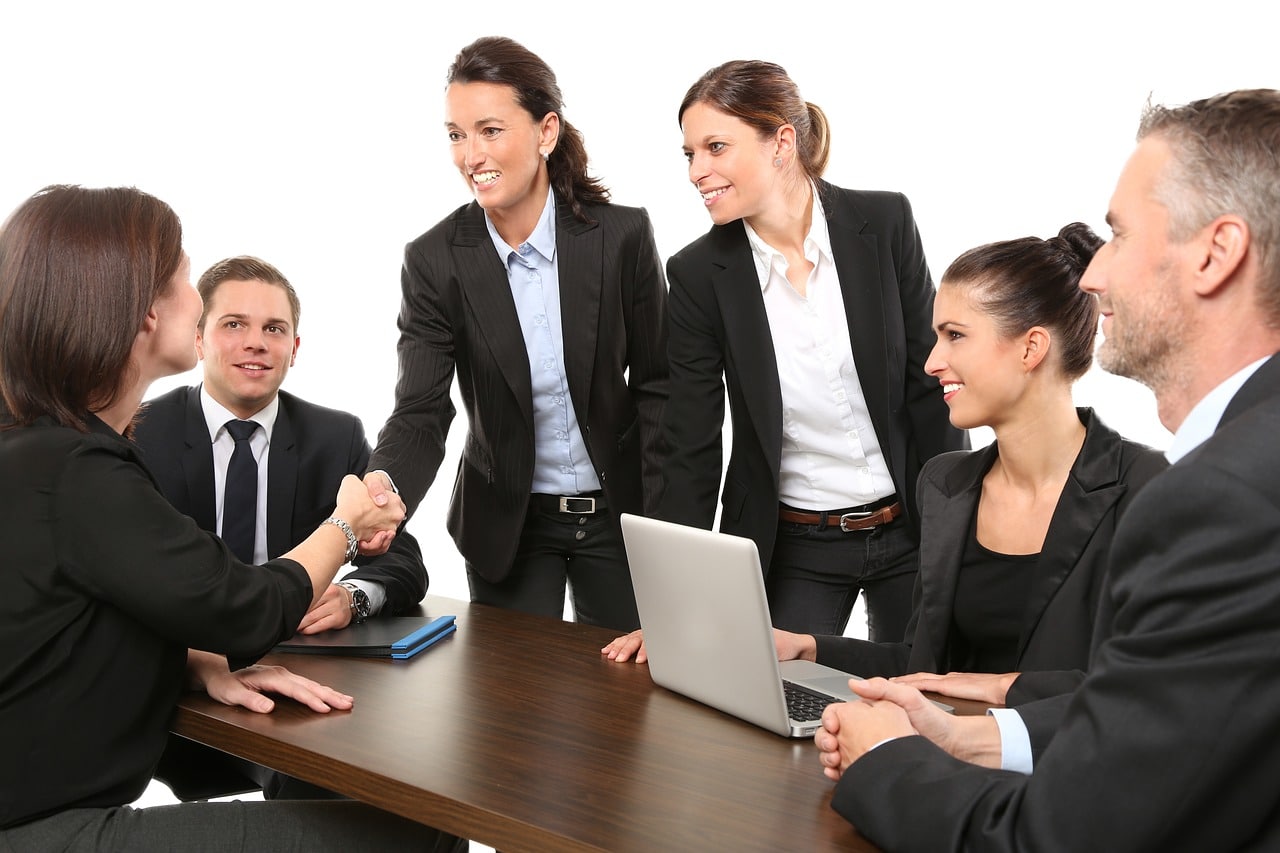 To achieve something, you must do what it takes to get it. Right?
One way to reap the benefits of real estate investments is to join real estate investment groups. To succeed in this, search for such groups locally or online and identify their primary goal. Ask relevant questions about the group's initiators and their objectives for starting the group.
For example, did they need to learn and invest together? Did they desire to sell their products? Ensure you understand the group's motives before investing a penny to avoid future frustrations.
Real estate investment groups typically offer a variety of services, such as:
– Helping you identify promising properties
– Advising you on the best way to buy and sell them
– Facilitating the process of securing mortgages and other financings
– Make sure all the paperwork is done correctly and on time
Joining a group can be a great way to get started in real estate investing – and it's also a great way to connect with like-minded individuals who can help you achieve your goals.
4. Start a Real Estate Investing Website
Starting a website is good if you're interested in investing in real estate. You can set up a modern, technologically- updated site to function as a hub for your real estate clients and customers.
Your website doesn't have to be the most stunning globally. But it should at least articulate correctly who you are and what you are offering to potential customers and give people an easy way to reach out to you.
Then start creating captivating, helpful content that applies to your target audience. You'll never have to worry about getting new leads if you do so.
You'll always get customers if you do it right, as most people want to invest in real estate online. This will allow you to share your thoughts and experiences with others who are also interested in this market.
Many platforms help start a website. For example, you can use WordPress, Bluehost, or Hostgator. Write articles on your own using an editor like Microsoft Word and Google Docs. Once you've created your blog, you'll need to add some basic SEO (search engine optimization) techniques so potential customers easily find your website.
5. Invest in Real Estate Stocks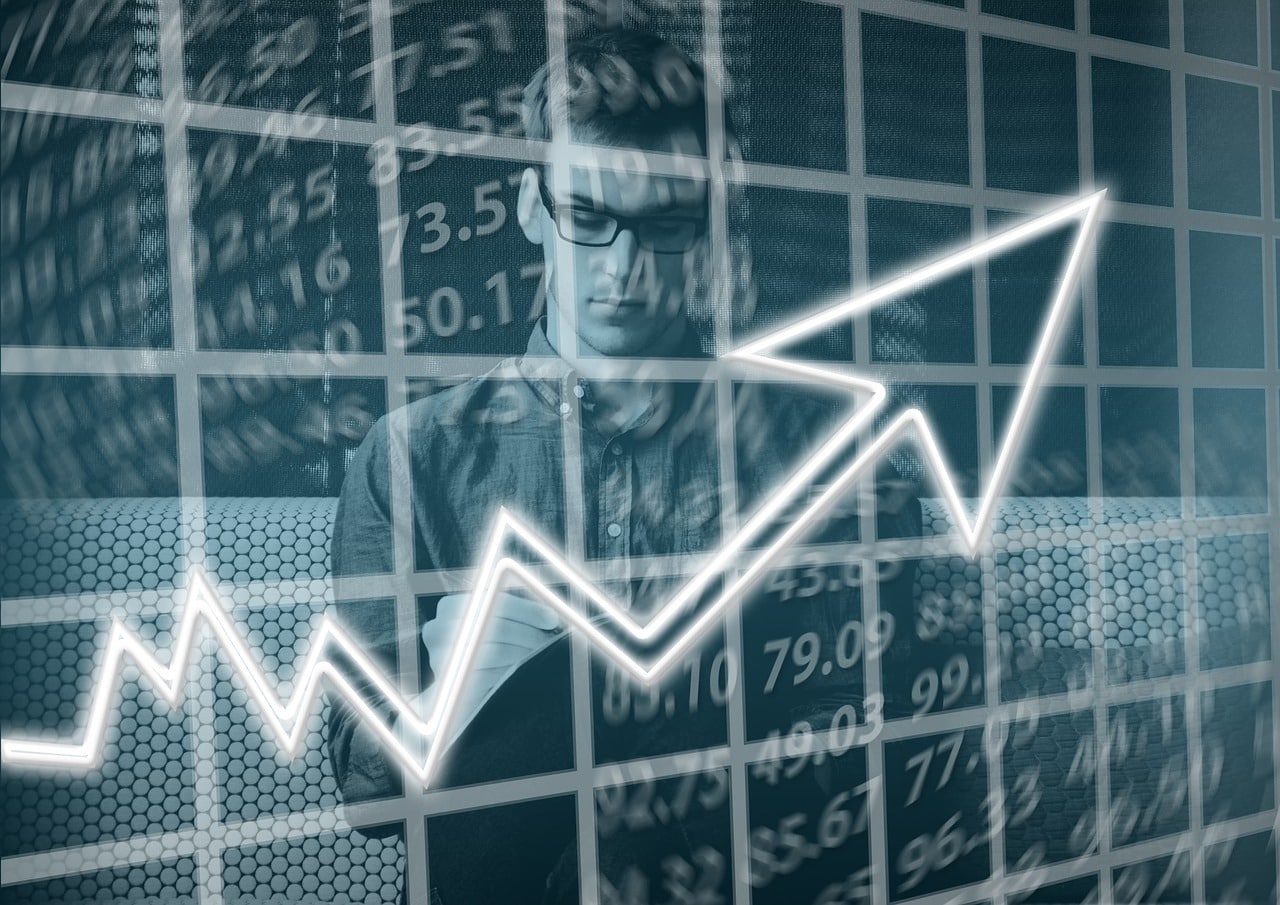 Real estate stocks are excellent if you're looking for a safe, solid investment option. There are different ways to invest in real estate stocks: mutual funds, ETFs, REITs, or individual stocks.
Each of these has its own benefits and drawbacks, so it's essential to carefully consider which one is right for you before making a decision. However, they all have the same goal: to provide consistent returns on your investment over time.
While many types of investments can be volatile, the stock market is one of the most volatile. Stock prices often fluctuate significantly in short periods due to several factors, including economic indicators, company performance, and news events. This makes stocks potentially risky for those not prepared for such volatility.
However, stock investing may still be a good option if you understand the risks and have enough financial buffers (such as diversifying your portfolio across multiple asset classes or hedging your positions). Make sure to research, so you're well-informed about all the latest trends and developments before making any investment decisions.
Several things to keep in mind when investing in real estate stocks:
– Make sure that you understand the company's financial situation and what its future looks like.
– Make sure that you have enough capital available to cover any losses that may occur.
– Be prepared to wait for the market to go up before buying, and be patient — it can take years for a real estate stock to appreciate.
Overall, investing in real estate stocks is an excellent way to get your money into something that will likely provide you with long-term returns.
See Related: Can F1 Students Invest in Stocks
6. Think of Flipping Investment Properties
Flipping properties is one of the most profitable ways to invest money in the real estate market. What is flipping? It's a process of buying and selling properties quickly and profitably.
First, you can invest in underpriced, almost abandoned homes, renovate them as cheaply as possible, and resell them for a profit as soon as possible. Also, find and buy properties in good condition and sell them quickly for a higher price than you paid.
If you're interested in flipping properties, there are a few things you need to know:
-First, make sure you have enough capital to buy the property and cover your renovation expense(it's not advisable to use the money to flip property that you cannot afford to lose).
-Secondly, carefully research the market to find properties in high demand and worth more than what they sell.
-Thirdly, be prepared to take on some risk by investing in larger projects rather than smaller ones.
-Fourth, keep good records to track your progress and stay accountable.
To maximize your profits, get experienced partners or real estate developers to help you estimate your expenses.
See also: Best Books on Flipping Houses: Make Money with Real Estate
7. Build Rental Properties
Building rental properties is the perfect way to go if you're looking to invest in real estate. This is because you will generate income steadily. Plus, rental property prices are always going up, so there's always a potential for big profits anytime if you decide to sell it.
There are a few things you need to take into account before starting this process:
– Research the market carefully. Make sure that the area you're interested in accepts rental properties and that the prices are reasonable compared to other similar places.
– Choose a location with good infrastructure and access to roads and utilities. Make sure that it's easy to get customers into your property and that there aren't any zoning restrictions that might halt your plans.
– Get organized and plan out your construction timeline carefully – remember, this is an expensive undertaking!
– Be prepared for the long haul – it can take several years before your property becomes profitable. Stick with it; eventually, you'll be rewarded for your patience.
– You need to have some cash saved up – as investing in building real estate properties often requires a substantial amount.
– You'll need to be comfortable with the property's long-term potential – if you're not sure, then it might be best to stay away.
– There's a lot of paperwork involved in rental real estate projects– from signing contracts and obtaining permits to ensuring your tenants are paying rent on time.
See Related: Best Business Rental Ideas-Making Money Renting your Assets
8. Real Estate Syndication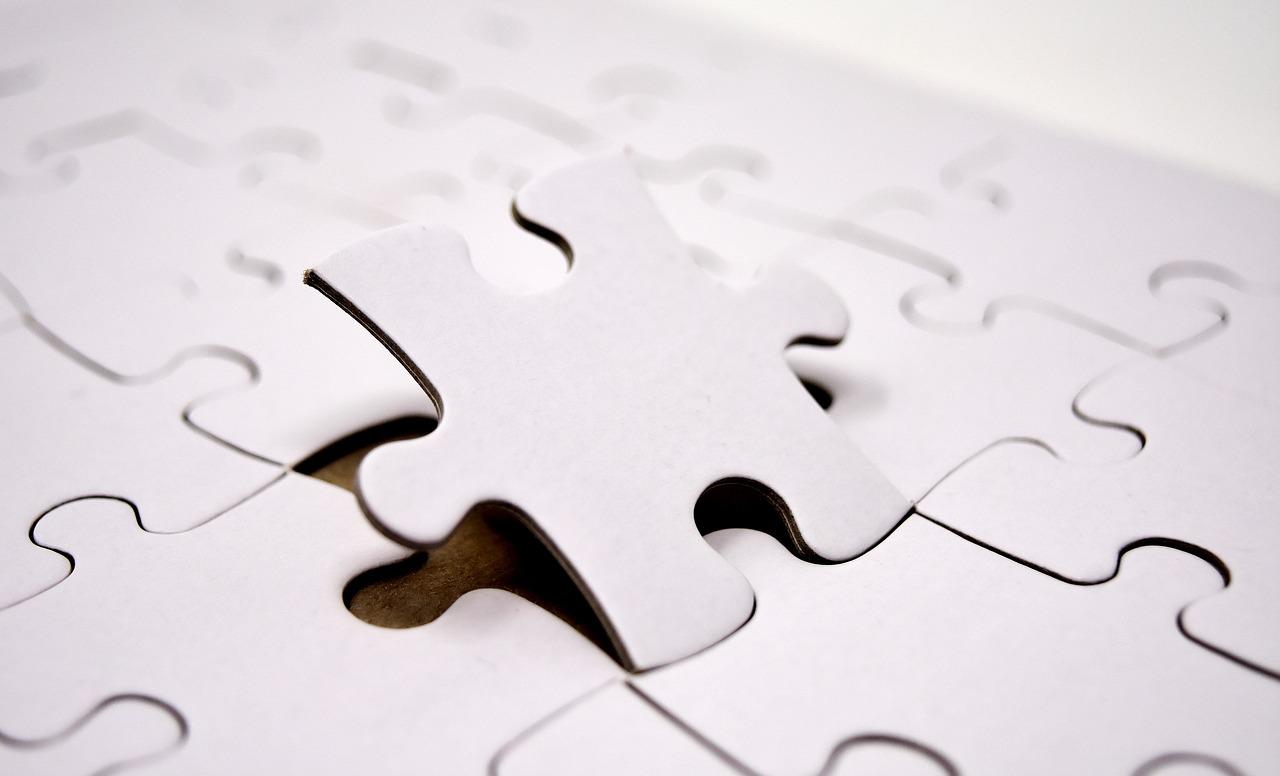 What is a real estate syndicate? A real estate syndicate is an investment vehicle allowing multiple investors or companies to pool their money and invest in a particular property type requiring significant capital.
The minimum investment in a real estate syndicate is $50000. Thus, this is one of the investments that require you to have a lot of money to participate.
Real estate syndicate invests in anything from housing projects to commercial properties. The goal is generally to achieve higher returns than if each investor were trying to buy and sell individual units independently. Additionally, this allows them to share the risks and rewards associated with each purchase, which often leads to more productive deals overall.
Several factors go into determining whether or not a real estate syndicate is a good investment. These include the market trend, location of the project, team behind it, stability of ownership arrangements, and eventual resale value.
Real estate syndicates can provide opportunities for passive and more active involvement by your group members. Passive participants (limited partners, equity investors, or passive income real estate investors) simply hold onto their shares and give up control over the investment. On the other hand, active participants (sponsors or general partners) negotiate or manage day-to-day operations depending on their arrangement with the project management team.
Overall, investing in real estate through a syndicate could be an excellent way to diversify your portfolio. Plus, you gain access to high-return investments without the hassle of buying and selling individual pieces of the property yourself.
9. Invest in Multifamily Real Estate
When investing in real estate, multifamily is a great option because it's a relatively safe investment that offers good returns. Multifamily real estate typically refers to housing complexes of three or more units for multiple families. It can include any residential property with several housing units, each with a separate kitchen and bathroom, from a two-family duplex to a high-rise apartment.
Investing in multifamily real estate can occur in several ways: buying the property directly or investing through real estate developers or mortgage loans. There's no doubt that real estate is a lucrative investment, and multifamily real estate is incredibly lucrative.
Here are five reasons why:
It's a relatively scalable investment- It is easier to grow compared to single-family rentals, where you'd require to acquire one unit at a time
Attracts tax benefits- With a multifamily investment, you can take advantage of cost segregation and real estate depreciation tax benefits.
More access to Finance- In most cases, the multifamily investment has a higher value than a single-family unit in the same area, and securing financing for it is easier. Many personal financial institutions easily finance multifamily properties because they are assured of predictable cash flow. So, getting a loan with good terms and interest rates is easy.
Good Cash flow – It promises reliable monthly cash flow from rental income.
Passive income- Multifamily properties bring steady passive income. This is especially possible if you get a property manager or management company to handle tenants' day-to-day issues.
If you're interested in investing in real estate, there's no better time than now. The real estate industry is booming, and there are many benefits to reap from it.
FAQs
What advice can you give those starting with real estate investments?
If you're just starting out, it's important to carefully consider the types of real estate investments that are right for you, as various options are available. First, research thoroughly before investing. Also, if possible, contact a real estate agent to help. Stay updated on the current market trends and finally do preliminary calculations before diving into it.
How can you be sure that the investments you make in real estate are safe?
When investing in real estate, you want to ensure that the property you buy is safe for your investment. There are several ways to do this, including verifying the location. Do a real and extensive search of the property. You may consider contacting an independent real estate agent to help do the search and navigate the legal system. If you still want to add an additional layer of protection, consider investing insure the property. 
How can  I invest in real estate online?
You can use different online apps to research and invest in real estate. Some of the most popular platforms for investing in real estate include Zillow, Trulia, and Realtor.com.Remember that investing in real estate is not without risk, so be sure to do your homework before making any decisions. But taking advantage of online tools and resources becomes more accessible than ever for anyone interested in becoming an investor in this rapidly growing market area.