Real estate investing! Is Dallas a good place to invest in real estate? If you are thinking of investing in Dallas city real estate, here is everything you should know.
Everyone wants to achieve financial freedom. No one wants to work for the rest of their lives just to be able to survive. And, the earlier you can achieve this, the better!
Real estate investing is among the most viable forms of passive income that can easily help you achieve that financial stability that you seek. However, so many factors and variants affect this market. For instance, for you to succeed, location is a crucial factor that should never be ignored.
This leads us to our main question today: Is Dallas a good place to invest in real estate? Well, different cities in the US offer varying opportunities when it comes to real estate investing. Dallas is one of the cities in the US that has seen immense growth in almost every aspect over the past few decades. Currently, everyone wants to invest in the city.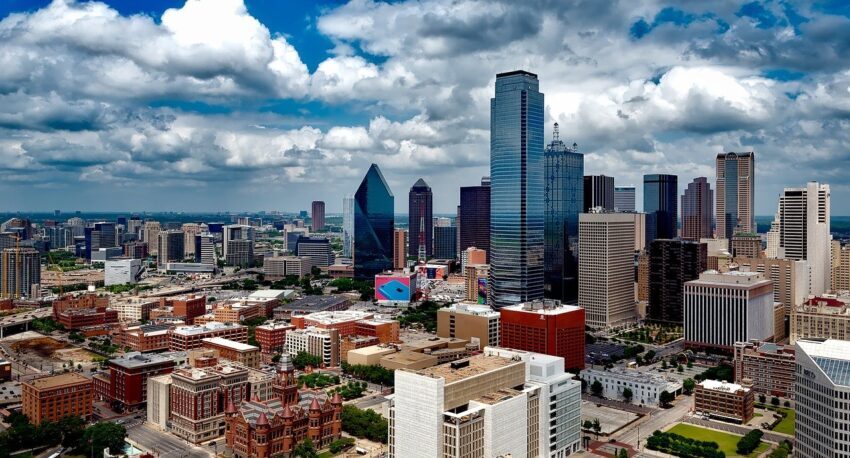 So, what are these new trends that have made Dallas real estate so attractive?
Let's find out.
Why is Dallas a Good Place to Invest in Real Estate?
The main reason why anyone settles for a certain type of investment is an attractive rate of return on investment. Dallas real estate investing promises just that.
But what factors guarantee you a high ROI when you invest in the Dallas real estate industry?
Well, let's dive right in:
1. The Dallas Real Estate Market Forecast
According to recent Dallas News, home prices in the city will continue the upward trend through 2021 and into 2022. This might not be so surprising, especially due to the increased demand for houses in the city.
More people are actively looking for homes in Dallas, influenced by the low mortgage rates, whereas the supply for new homes is relatively low.
This situation has made homes value continually rise over the years. Also, the value of land in Dallas continues to appreciate, which is an attractive factor for investors eyeing the city's real estate market.
Home values in DFW (Dallas-Fort Worth) shot up by 7.5% in 2020, a trend that experts expect to continue through 2021 and 2022. According to Zillow Home Index, the average home value in Dallas currently stands at $287,282, which is a 19.6% rise from October 2020 to October 2021.
However, you should note that forecasts expect the appreciation of Dallas County homes to be higher than that of the metro area. For instance, the MetroTex Association of Realtors puts the average home value in Dallas County at $302,000.
All these are indications that the real estate market in the city is growing and that this is the best time to make your investment move.
2. Population Growth
A report by the Dallas Business Journal shows that there is continued growth in population in the entire Texas State. According to the report, the population in Dallas metro area has grown by almost 2% in the last year. This saw Texas add more residents than any other state in the country during that one year.
Currently, Dallas has over 1.3 million residents in the city and over 7.5 million people in the metro area. The city ranks 3rd in the list of largest cities in Texas and 4th in the largest metropolitan areas in the US list.
Over the last ten years, Dallas city has seen immense population growth than any other metro area in the country. This trend is expected to continue over the next decade, meaning that the area's real estate market will also continue to grow.
According to forecasts, Dallas-Fort Worth might experience the largest population growth in the US over the next ten years. It is projected that the population might grow by around 18% by 2029. Now, this is something that should make real estate investors yearn to get a piece of the market.
Also, with the median age in Dallas being 35.2 and 43% of the population ranging between 20 and 49 years, it means that the real market is only going to keep growing.
3. Low Cost of Living with High Wages
Compared to other big cities like San Francisco or New York, the cost of living in Dallas is relatively low. Generally, Dallas has a per capita income of around $36,274, with the median household income standing at $72,265.
These figures have resulted in more people becoming financially able to invest, especially since living costs are also low. High average income affects a place in two different ways: First, the people have more borrowing power, thus can easily invest. And second, residents can accumulate enough money over time to make cash real estate purchases. All this leads to the growth of the real estate market.
Dallas enjoys these two crucial factors, which is why more people are moving into the area seeking better economic opportunities. The region attracts more families each year, all looking to improve their finances and quality of life.
Get more information on how to finance your real estate investment here.
4. Attractive Renters' Market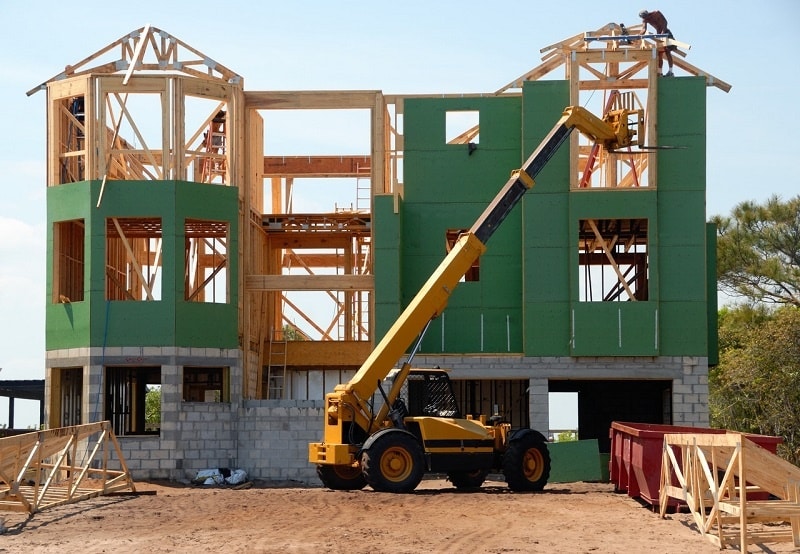 Dallas has become one of the fastest-growing real estate markets in the country. This is especially as the demand for rentals skyrockets with each passing year.
According to Dallas News, the increasing population, high income, and low mortgage rates have played a major role in the growth of this industry. There is increased housing demand mainly brought about by both in-state and remote investors. This has seen rental prices rise by up to 50% in popular neighborhoods.
Other key Dallas statistics you should know:
The median rent for a 3-bedroom house in Dallas is $2,200 per month.
Rent prices in Dallas increase by around 13% each year.
About 44% of the total population in the Dallas metropolitan area live in rented houses.
Glencoe Park, Uptown, and Lakewood are the most expensive Dallas neighborhoods, with rents reaching $4,800 per month.
Five Mile Creek, Cockrell Hill, and Preston North represent some of the most affordable Dallas neighborhoods, with rents averaging $1,000 per month.
It, therefore, means that the rental property market is quite an attractive one to invest in here.
Roofstock is an excellent platform to help you invest in rental properties here, especially if you wish to invest in single-family properties.
5. Booming Economy
It's no secret that investors are flocking Dallas each passing day. This is mainly because of the high potential that the city presents when it comes to return on investment.
Subsequently, this trend has created a more diversified economy, which makes the city an attractive spot for real estate investments. The growth of various sectors such as education, communications, technology, etc., has seen this economy grow more than ever before.
However, this has also made it significantly difficult to purchase residential properties. In return, more investors have turned to rentals, which has also increased the demand for rental properties.
The city now offers its residents a myriad of rental properties, right from affordable apartments to lavish condors. This way, no matter your income level, you'll have a place to call home.
Dallas is also open to the world through its Fort Worth International Airport. The airport offers 210 nonstop destinations, with 56 of them leading to international cities. This brings more business to the city, which only contributes more to its growth.
In fact, Dallas city was ranked 2nd in offering job opportunities. It has created over 500,000 job opportunities in the recent past.
See related: 15 Step Real Estate Due Diligence Checklist
How to Invest in Real Estate in Dallas
Now that you know that Dallas is an excellent place to invest in real estate, how do you go about it? How do you identify the best properties to invest in?
Well, you are pretty lucky as numerous platforms and companies have come up to make real estate investing very smooth, no matter where you are. With remote investment platforms like RealtyMogul or Fundrise, you can invest in real estate without worry.
For instance, if you've heard of Fundrise you know what I am talking about. This is one platform that I would also refer to as the "future of real estate investing."
Generally, Fundrise gives investors an easier way to invest in the real estate market, no matter where you are or how much money you earn. It offers low-cost, diversified portfolios that allow you to reap the sweet fruits of the real estate market, even with your limited capital.
If you've been wondering how to invest in real estate with 10k, Fundrise will show you just how. In fact, you can invest in Fundrise, with as low as $500. So, don't let your financial freedom dream slip away, just because you lack large capital. Learn more about the platform on our Fundrise Review.
Other incredible platforms that will help you invest in real estate include: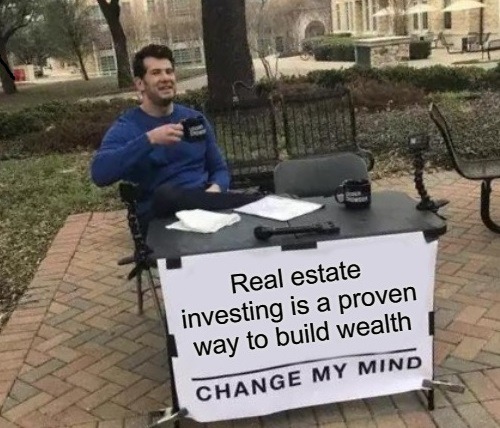 If you need to invest in the real estate market, you must find the best platforms. CrowdStreet is one of the best and with valid reasons.
CrowdStreet is considered the largest online real estate investing platform. Investopedia even ranked CrowdStreet as the best overall Crowdfunding platform in 2021.
The platform's internal rate of return (IRR) stands at 18.2%, having invested over 2.4 billion dollars in various deals over the years. So, if you want a platform that guarantees growth for your money, choose CrowdStreet.
The only drawback is that their minimum investment amount is $25k, which is a bit higher than in most other online platforms. However, if you wanted to learn how to invest 30k in real estate, CrowdStreet has more options for you than you can imagine.
The platform gives you a chance to invest in high-yield real estate, with just $5k initial capital. Its investments are professionally managed, meaning that your chances of making a good profit from your investment are quite high.
Equity Multiple is designed to ensure that accredited investors can access investment opportunities in the private, illiquid real estate, and make good money. It can be regarded as a lazy way to invest in real estate, as the professionals do all the work for you, while you relax and earn money.
PeerStreet offers a hassle-free opportunity for real estate investors. The platform works a bit differently from other investment platforms – it is a two-sided investment platform! How do I mean?
Rich investors invest their money in the platform. The platform uses this money to offer real estate secured loans to interested parties. The interest on these loans is used to pay the initial investors (lenders).
Both parties benefit from investing in real estate.
With Origin Investments, you have an excellent opportunity to grow your wealth by investing in multifamily properties. It is the best platform for accredited investors who seeks to grow their income while investing in multifamily real estate.
The advantages of investing with Origin Investments include higher returns, diversification, strong demand, and inflation hedge. The current IncomePlus Fund's distribution yield is around 5.7%.
Real estate investing goes beyond rentals or private properties. Farmland is another lucrative option in the real estate market.
With FarmTogether you can easily grow your wealth, by diversifying your portfolio into farmland. This all-in-one investment platform is one of the best ways to grow your passive income.
With DiversifyFund, investors can now invest beyond traditional stocks or bond markets. It allows investors to make passive income and build their wealth by creating diversified real estate investment portfolios.
And, with just $500, you can start your wealth creation journey with DiversifyFund. Don't get stressed up by the volatile financial market, invest in something that guarantees growth.
Key Takeaway
So, is Dallas a good place to invest in real estate? Certainly Yes!
Dallas has shown immense potential in the real estate market, and this might be the opportunity you've been looking for. Whether you have the money at hand to do so or seek a loan to invest in Dallas, the market is absolutely worth the risk.
Projections indicate an even higher growth in the region's real estate, meaning that the time is ripe.
Related Resources