How many jobs are available in real estate investment trusts? Is it a good place to start or grow your career? Let us explore this together.
If you want to venture into a financial career, there is a myriad of job opportunities in the real estate investment trusts sector (REITs) that you can consider.
According to the US Bureau of Labor Statistics, there was an additional 16,000 new jobs in the financial sector in August 2021 making. This made it the 5th fastest growing industry for employment opportunities. And, REITs were among those that had grown exponentially.
But, before we look at some of the best-paying jobs in real estate investment, let's explore what REITs are, why they are important, and how to invest in them.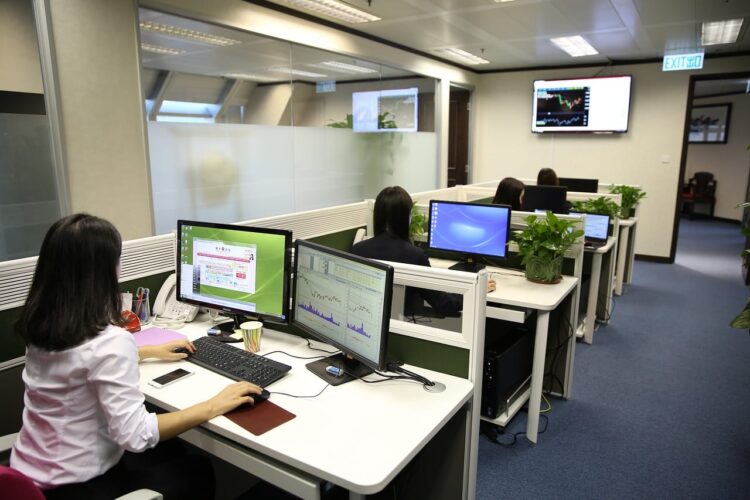 What are REITs?
Real estate investment trusts (REITs) are companies or firms that not only own but, in most cases, also operate money-generating real estate properties.
A REIT company owns commercial or residential real estate or both. Commercial real estate can range from offices, warehouses, movie theaters, shopping centers, hospitals to hotels. Residential real estate, on the other hand, includes apartment buildings, single-family homes, student housing, and manufactured homes.
Other REIT sectors include infrastructure REITs, Industrial REITs, Diversified REITs, retail or specialty REITs. They can also either be equity or mortgage REITs.
Are REITs a Good Investment?
Statistics show that nearly 145 Million Americans have invested in REIT stocks. REITs come with many advantages, as follows:
Lets investors benefit from real estate market gain without direct spending on a property,
Allows partial independence from the performance of the S&P 500,
Consumers enjoy dividend yields,
Investors benefit from easy liquidity,
Have favorable tax conditions as most countries have a REIT law that entitles a real estate company to pay less in capital gains tax and corporation tax.
How to Invest in REITs in the US
There are different ways to invest in REITs, including buying publicly-traded REITs stocks, exchange-traded funds, and mutual funds. REITs also play a significant role in defined contribution and defined benefit investment plans.
Many Americans have access to REITs through ETFs and mutual funds, in their 401(k)s, the Thrift Savings Plan (TSP), IRAs, and pension plans.
Individuals can also purchase REITs through online platforms such as:
This is a type of online platform that investors can use to buy shares of real estate investment trusts. Investors can diversify their portfolio through Fundrise with as little as $10.
This is another online platform where REITs are traded. With a minimum investment amount of $1,000, Investors get both debt and equity investments and can also have "private REITs." These are similar to REITs traded on the stock exchange.
Statistics of the Jobs in the Real Estate Industry
How many jobs are available in real estate investment trusts? Reports show that in 2019, approximately 274,000 professionals were employed full-time in the REIT industry. Around 2.6 million jobs are created indirectly by the REITs industry.
Every day, new job opportunities are listed on job boards like Indeed.com, FlexJobs, and LinkedIn. A recent LinkedIn survey reveals that there are around 1,000 jobs on the site. On the other hand, Indeed lists even more jobs, sometimes going up to 3000 daily.
REITs careers command high wages, which attracts most people to venture into this industry. For example, the average wage of REITs sales agents in the US is over $51,220 per year. A REIT analyst takes home $106,412 annually, which is more than double what real estate sales agents and brokers earn.
Best Paying Jobs in Real Estate Investment Trusts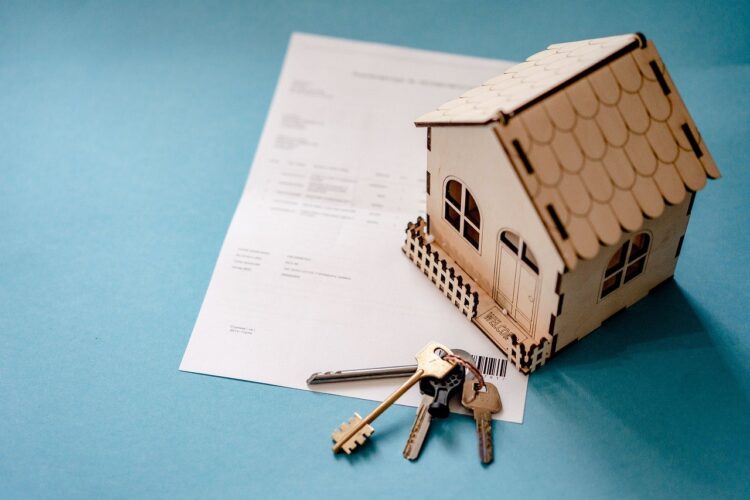 Many jobs are available in real estate investment. REITs create endless opportunities for many people.
However, candidates that command good pay have to meet specific job requirements that most interested parties may not fulfill quickly. The good thing is these jobs provide a relatively high return on the investment, and thus it's a great career path to pursue.
Here is our list of the best paying jobs in real estate investment trusts:
1. Asset Management Roles
Asset management is one of the highest-paying jobs in the real estate investment trusts sector. An asset manager oversees the operational and financial performance of the REITs' portfolio of assets.
Asset management functions must collaborate with acquisitions, accounting, finance, and development to achieve their objective. And while working, they have to remain compliant with the REIT and SEC regulations.
You can also be a vice president or senior vice president of asset management. The VP or the senior VP monitors the asset managers.
To land a position of VP or senior VP, you must hold a bachelor's degree and have experience of at least 10 years. Roles in other departments, including acquisition and property management, also give you good experience to hold this position. With this role of VP, your annual wage can go up to $250,000.
2. Property Development and Management Jobs
Working as a property developer is another way to benefit from this growing industry. A property developer handles contractors and subcontractors, and they work together in designing and inspecting the building of a new property.
Along with property developers are property managers who have minor requirements to fulfill – compared to property developers. The role of a real estate property manager is to deal with clients, sell, or rent properties at the best prices possible, according to the prevailing market rates.
The salary of a project developer depends on the REIT firm, but it's a six-figure amount. Therefore, this is a job worth looking into.
See related: Passive Income Books: 4 Best Books
3. REITS Analysts
REITs Analysts' role is to analyze and research new business opportunities. They help the company make prudent decisions when purchasing properties.
Some of their roles include helping in property acquisition, disposition, financing, marketing, and leasing. Analysts use financial tools and modeling to evaluate the company's current assets and purchases.
REITs analysts also manage REITs company's official websites, and they keep track of their social media accounts. They maintain the company's GIS system too.
The analysts generate good income for family portfolios, and they manage investment properties for clients of the trusts. To become a REIT analyst, you must possess:
Analytical skills
Research skills
Organizational skills
Bachelor's degree in real estate, finance, or economics
Experience in managing reports, programs, and other workloads
Adequate knowledge in local property markets, financing, and more.
4. Real Estate Property Appraiser
A real estate property appraiser's role is to determine the value of either a commercial or residential property. Different market and economic factors influence the value of any property. They monitor all these factors to come up with a property's worth.
To work as a property appraiser, you must pass an appraiser course and obtain a license. Also, you must have an educational background in finance, economics, real estate, and other related courses.
In the US, the average pay of an appraiser is $53,000 per year. Therefore, this is an excellent career to pursue if you're looking for a high-paying role in the real estate industry.
5. Real Estate Attorney Jobs
Becoming a REIT attorney is another way to join this lucrative industry. Lawyers play a significant role in REITs.
First, they act as mediators between the buyers, sellers, and the firm. Property ownership involves entering into contracts. Therefore lawyers have to get involved as a go-between the parties involved.
Secondly, attorneys solve legal disputes in property ownership and transfers. They mediate issuance, transfer, and documentation of title deeds, among other legal disputes associated with real estate property ownership.
Finally, attorneys offer legal guidance to both buyers and sellers. That helps prevent disputes in any real estate transaction as they ensure that all the parties involved follow proper guidelines.
To become a REIT attorney, you must have an educational background in law and real-estate-related subjects. REITs attorney jobs are well-paying. On average, REIT attorneys pocket between $119,000 to $125,000 annual pay.
6. Acquisition Jobs
In real estate, the acquisition function involves sourcing new investment opportunities and closing a perfect deal. If you're in acquisitions, then you must have a good background in calculations. This role involves working with numbers.
You need to have obtained a bachelor's degree and a bit of experience in finance, marketing, and capital markets to apply for this position. This is a well-paying job, with most acquirers making up to approximately $80,000.
Other High Paying Jobs in Real Estate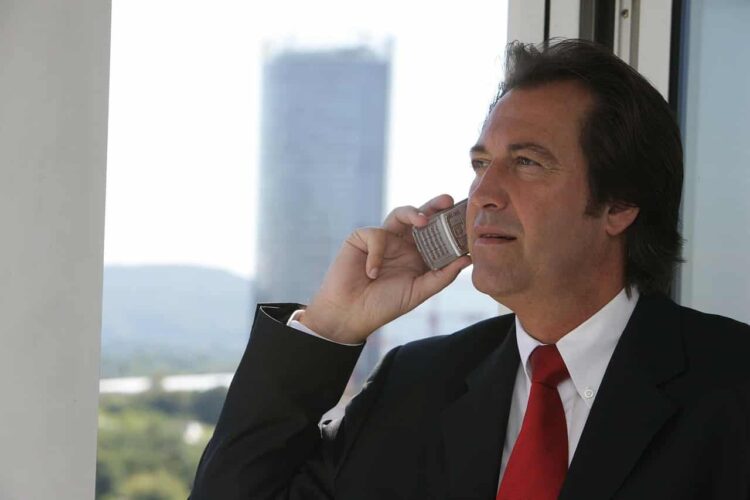 The role of a real estate agent is to assist in buying and selling real estate properties. Real estate agents can either deal with residential or commercial properties.
Those that deal with residential properties act as a medium, and they connect the buyers and sellers of residential properties. They deal with residential houses, beach houses, condos, and more.
Agents that deal with commercial properties connect buyers and sellers of commercial properties. They specialize in shopping malls, resorts, hotels, offices, warehouses, rental apartments, etc.
To become a real estate agent, you must get a professional license. Real estate agents usually work for a brokerage firm.
Most people confuse real estate agents with brokers. They are entirely different as brokers are licensed and have acquired certification to work independently or with agents.
Real estate brokers negotiate property prices. As discussed above, unlike agents, brokers have a license and have to pass a standard qualification test before they start working.
Brokers get certificates that allow them to work either with agents or solo. Brokers also get a six-figure salary which makes it a perfect career choice in REITs.
How Many Jobs are Available in Real Estate Investment Trusts: Key Takeaway
There will always be people looking for a house to stay in or to do business. Going by how many jobs are available in real estate investment trusts, REITs is a growing industry with no signs of slowing down. Therefore, you'd make an excellent choice if you decide to pursue a career in REITs. Most jobs come with comprehensive benefits, steady income, and insurance.
Related Resources