Manufactured homes! How viable is this kind of investment? Are manufactured homes a good investment? More on this in a bit.
Are you considering investing in a manufactured home? If so, you're not alone. Manufactured homes are becoming increasingly popular as affordable and sustainable forms of housing.
But there's this one question that interested new manufactured homeowners can't shake off. Are manufactured homes a good investment?
The truth is there are numerous factors that determine the viability of investing in a manufactured home. These might include your location, condition of the market, etc.
Generally, manufactured homes have been deemed as a lesser good investment than traditional homes due to the perceived depreciation factor. But is this depreciation a fact or just a perception that only makes these kinds of homes look like a bad investment?
Today, we'll take a closer look at manufactured homes as an investment option and help you decide if it's right for you.
But before we dive all in;
What are Manufactured Homes?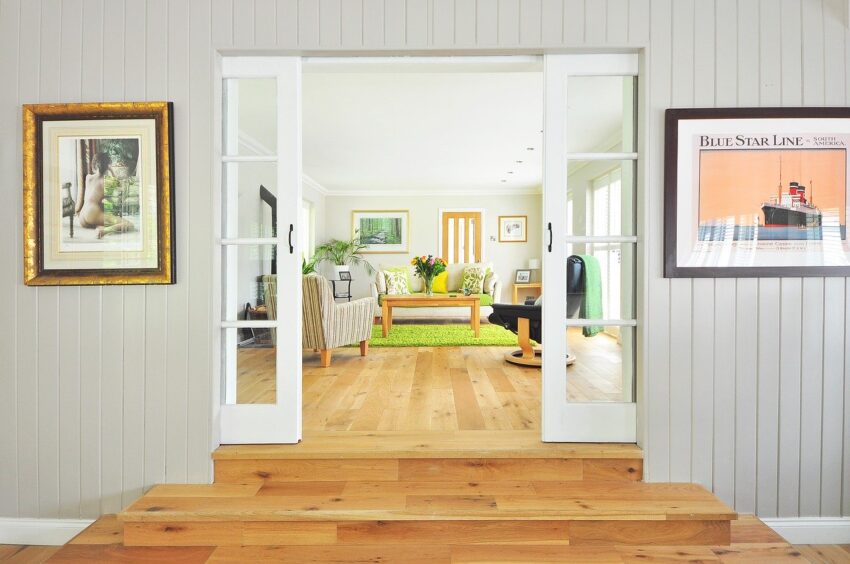 Just as the name goes, manufactured homes are factory-made. This means that the entire process of building these types of houses happens in a factory. You read that right!
The homes are later transported as complete units to the buyer's location, ready for occupation. Like traditional houses, manufactured homes come in various shapes, sizes, and designs. But, there is this one feature that manufactured homes share – they are usually cheaper than the traditional type of houses.
In addition, they are more sustainable, easy to maintain, and also easy to acquire.
With acquiring traditional homes becoming more and more expensive, most people are now shifting to this cheaper option. In fact, BBC News reported that more than 20 million Americans live in mobile homes. Such reports show just how this type of housing has become popular, and the trend doesn't seem to change any time soon.
So, if you are still wondering whether manufactured homes are the best type of real estate investment, some people seem to have made the decision already.
The hard fact is manufactured homes are a good investment. But, the viability of this investment will depend on these factors:
Your financial goals
Current rent if you live in a rented house
The amount of money you'll need to rent a mobile home space
Whether you'll buy an old or new home
Your source of the purchase money (cash or loan)
Considering these factors first will make the decision a lot easier. And from this, you can tell whether your investment will be worth it or just another project to derail your finances.
Are Manufactured Homes a Good Investment: What You Should Know
Real estate investments are among the best options when it comes to the creation of wealth. First, they offer an excellent source of passive income, appreciate with time, and are almost a sure bet for profits if done the right way.
Manufactured homes are not any different, but before you put both your feet in, here is what you should know:
1. They Require Less Capital but offer More Profit
Unlike traditional homes, manufactured ones require less capital to acquire. For instance, while owning a manufactured home in 2018 required around $78,500, a traditional home would have cost you 385,000. Now, that's a huge difference.
This means that you don't need so much capital to invest in manufactured homes like the traditional ones. Also, the demand for these types of homes is increasingly growing by the day. Meaning you will certainly sell the house at a good profit if you opt to sell it later.
In this light, manufactured homes are a profitable investment. But when buying an old home, ensure that the repairs don't sink your finances too much.
2. Location is Vital
Location is one factor that greatly influences how profitable a manufactured home investment will be. Like any other form of real estate investing, if you choose the right location, you are set for a good profit. But, if you pick the wrong location, you can forget about the beautiful profit stories investors tell.
Some areas are better for these homes than others. The best locations to ensure value for your manufactured home include near beaches, public amenities like hospitals and schools, and near-natural resources. Also, those homes in neighborhoods that are considered safe will also attract more value.
3. The Purpose for Buying the House
When buying a manufactured home, you must have a clear goal in mind. For example, what are you planning to do with the house? Do you want to rent it out, or do you wish to sell it later?
Depending on your goal, here are a few notes you should consider.
Buying to Rent
Are you buying an existing or new home? Where does the home sit, or where will you place the new one? Remember, if the home will be in a mobile home park, lot fee or lot rent is mandatory, regardless of the house is being occupied or not.
The lot fee issue might seem minor at first, but it might significantly reduce the amount of money you pocket from your investment. A manufactured home sitting on your own piece of land will earn you more money.
Buying to Sell
Several factors will determine how profitable your manufactured home investment will be. For instance, a good location means better returns.
Also, before you decide to make that purchase, you might want to know that these types of homes might be hard to resell. Generally, not many financiers are ready to finance manufactured homes. The reason is the homes are thought to depreciate with time, and the financier might lose their money.
Subsequently, while there might be several buyers interested in your property, getting that loan becomes hard. So, unless you make substantial upgrades to your home, you might not get good profits as you anticipated.
If you are buying to sell later, ensure that the location is right and that the property sits on a good piece of land.
4. Old Manufactured Homes Aren't the Best Choice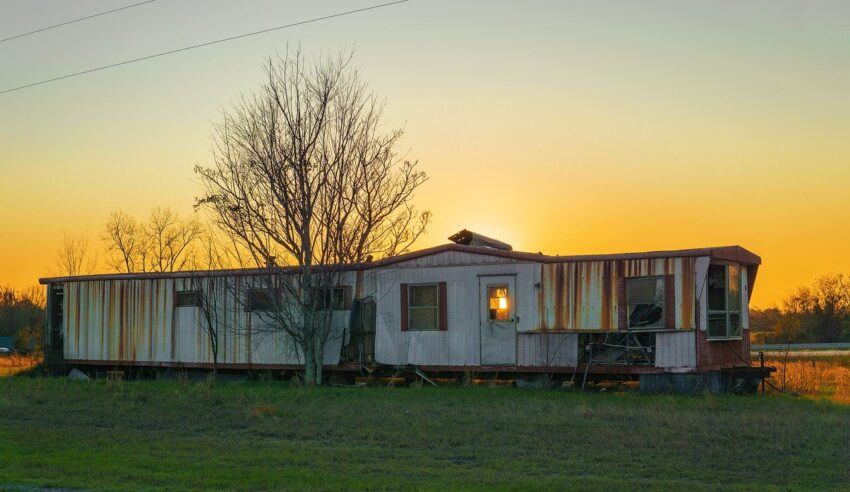 Some old manufactured homes can be sold at incredibly low prices. This might be quite tempting as you anticipate buying, renovating, and reselling the property at a higher price. However, this might be the worst mistake you make.
Some of these houses, especially those built before the year 2000, were built using sub-standard materials. The regulations by the United States Department of Housing and Urban Development, requiring quality construction of these homes, were only effected fully on post-2000 homes.
For this reason, if you happen to buy a pre-2000, you might be falling into the worst trap. The cost of repairs and upgrades might cost you a lot, eating into all your profit.
See related: 15 Step Real Estate Due Diligence Checklist
Advantages of Manufactured Homes
The reason why manufactured homes have become that popular over the years, is because they offer numerous benefits. These include:
1. Affordability
As we pointed out earlier, manufactured homes are cheaper than traditional ones. This means that many people can afford a manufactured home.
These homes are usually cheaper because they are mass-produced, helping them to benefit from the economies of scale.
2. Demand is Sufficient
Being affordable, coupled with the high cost of acquiring a traditional home, shoots the demand for manufactured homes. So, whether you are buying the house to resell later or rent it out, there is certainly no shortage of customers.
3. Offers More Luxury
The cost of acquiring manufactured homes is way lower than that of traditional ones. As a result, homeowners are left with some extra cash, which they can use to customize or upgrade their homes as they like.
Even better, the more you upgrade your house, the more price it will fetch in the market, either during a resale or through rent.
4. Low Maintenance Cost
Currently, manufactured homes are made under strict supervision by HUD when it comes to quality. Subsequently, when the home gets to your location, it will demand less maintenance over time.
This saves you money and the hassle of frequent repair projects.
5. They offer Eco-Friendly and Energy-Efficient Options
Most new manufactured homes meet the required standards for sustainable and energy-efficient homes. As a result, your tenants will not be complaining every time about high energy bills. And you'll also rest easy knowing that you are contributing to the betterment of the environment.
Happy tenants mean low tenant turnover, which in return results in a constant income stream for you.
Investing in Manufactured Homes
Nowadays, it's quite easy to invest in real estate. Whether it's residential, commercial, or industrial properties, technology has made everything easy.
For instance, investment platforms like Crowdsource, RealtyMogul, Roofstock, etc., helps you to invest with minimal hassle. Joining these platforms is easy and sometimes requires as low as $100 to start investing.
When investing in manufactured homes, you have several options. Here are the best sites to do your shopping for these types of homes.
Champion Home Builders: best overall
Fleetwood Homes: best designs for families
Clayton Homes: makes the best energy-efficient homes
TRU Homes: best place for new investors
Skyline Homes: popular with people seeking tiny mobile homes
Adventure Homes: known for the best custom designs
Depending on what you are looking for, any of these companies will sort your home investment needs.
We hope that we've comprehensively answered your question – are manufactured homes a good investment? And that making the right investment choice will be easier for you.
Related Resources