Real estate is an excellent passive income source when done right. But are mobile homes a good investment option? Read on to find out.
The truth is investors are always on the lookout for solid investments that won't disappoint and that offer safety for their capital. In addition, they are constantly looking for projects that offer some good returns on investment. Platforms like EquityMultiple, PeerStreet, Roofstock, etc., have made it possible for individuals to invest in real estate without encountering the expenses or hassle of managing a property.
Lately, mobiles homes have been the center of discussion all over the internet. Everyone wants to know whether buying a mobile home is a good investment decision. But what is the answer to this?
Are mobile homes a good investment, especially with their perceived depreciation rate?
Well, while the answer isn't all straightforward, as it depends on various factors, the truth remains that mobile homes are a good investment.
But before we elaborate more on this, let's first understand what mobile homes are and how you can invest in them to make money.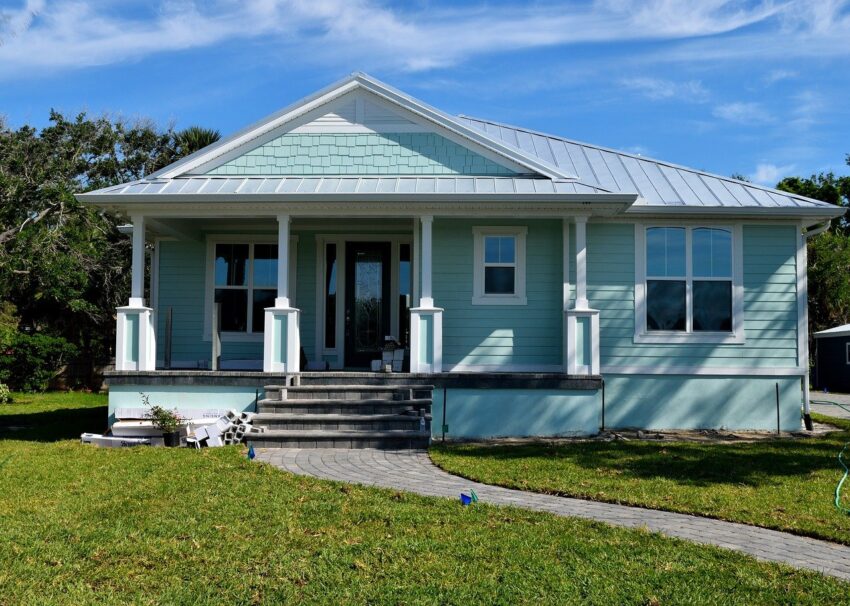 What are Mobile Homes?
Also referred to as manufactured homes, mobile homes are prefabricated houses assembled in a factory and transported to the buyer site after purchase. Being pre-assembled in a factory means that they come ready for occupation.
People use mobile homes either as their primary residence, rental property, or even a vacation home. And according to BBC News, over 20 million US residents live in mobiles homes. Now, this is a huge number, and that continues to grow with each passing day.
As per the recent statista.com reports, Texas leads in the list of states with the most mobile homes in the country. Louisiana, Alabama, and North Carolina follow closely. These numbers show just how people are embracing the use of mobile homes as compared to conventional site-built homes.
However, even with so many people shifting to mobile homes, one question still lingers in most people's minds – are mobile homes a good investment? And as I said earlier, it is certainly a good investment.
But, this will depend on several factors such as:
Your current rent amount
Whether you are considering new or used mobile homes
The cost of renting a mobile home space in your area
Your financing options if, for instance, you wish to borrow money for the purchase
Your long-term financial goals
All these factors help you to evaluate whether buying that mobile home will be profitable or not.
What is the Zoning for Mobile Homes?
If you plan to buy a new mobile home or relocate an old one, understanding what zoning is and how it works is quite crucial.
Generally, zoning refers to a set of rules or standards that many cities use to govern the type of structures that can be built on a certain parcel, as well as its usage. These rules dictate how a building, whether commercial, residential, or industrial, relates to its environment.
In most cases, zoning for mobile homes will determine whether you can build a mobile home in a certain parcel of land or not. But, these rules will mostly vary based on your location, hence the need to research them first before deciding to buy that mobile home.
The general zoning requirements for mobile homes include:
The land must be at least 10 acres
Maximum dimensions for a mobile home should be 20 feet wide and 30 feet deep
The manufactured home should rest on a permanent foundation
In most cases, the mobile home should be at least 10 feet away from other property lines.
These rules will usually apply to any mobile home, whether rented or owner-occupied. And, some cities might still have additional restrictions regarding backyard housing.
Why are Mobile Homes So Cheap?
It's no secret that mobile homes are significantly cheap compared to site-built homes. But why is this so?
Well, the first and most obvious reason is that they are mass-produced in a factory. That's right!
Since manufactured homes are pre-assembled in a factory, the "economies of scale rule" applies. The large number of homes being produced makes them relatively cheaper and affordable for many people.
Also, factories can monitor and standardize every production stage, preventing possible losses and wastage. Even better, the factories don't experience delays from bad weather conditions, which is quite common with site-built home projects. The only drawback is that it's somewhat complicated when applying for a mortgage for such homes.
According to the MHI (Manufactured Houses Institute), a mobile home cost around $78,500 (without land) in 2018. On the other hand, the cost of a traditional site-built house was around $385,000 (with land) the same year. This price difference shows just how affordable a mobile home can be even with land included, compared to traditional homes.
So, are mobile homes a good investment even with this perceived price difference? We cannot have a clear understating of this unless with explore the main advantages and disadvantages of owning a mobile home.
Are Mobile Homes a Good Investment? Advantages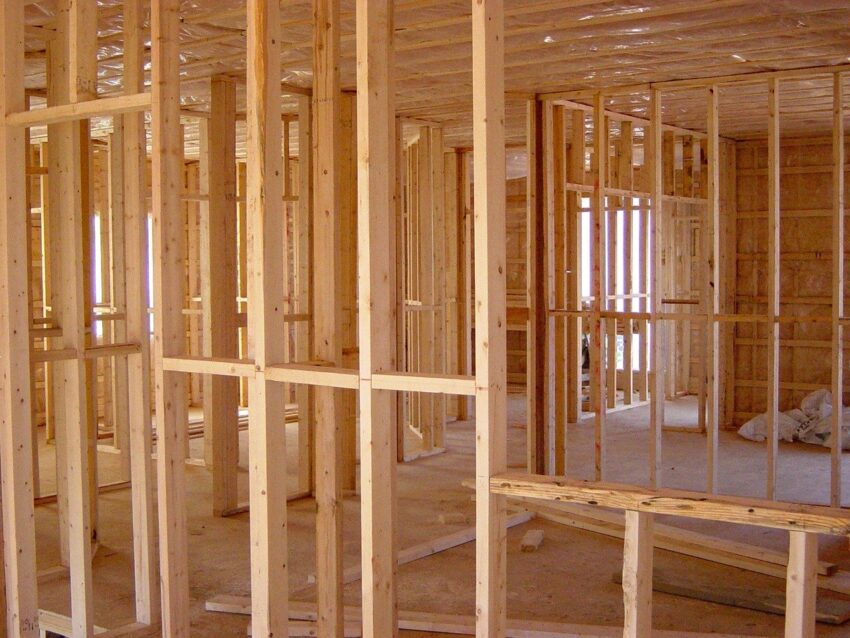 Why should you opt for a mobile home over a site-built one?
Here are the main benefits of buying a manufactured home.
As seen earlier, mobile homes are significantly affordable than conventional homes. And, this stems down from how these homes are built.
Since they are mass manufactured in a factory, the economies of scale apply. Also, there is some degree of safety as the manufacturer can minimize losses and wastage. Factors like weather conditions also don't affect the production process of these homes.
All this and more contribute to their low prices, which makes them more affordable.
When making any investment decision, investors will consider the rate of return on investment (ROI). Everyone wants an investment option that can promise lucrative returns with minimum risks.
Since mobile homes are relatively affordable, their demand keeps on rising as more people search for affordable accommodation. This means that when you buy a mobile rental home, it will be quite easy to find tenants, keeping your cash flow constant.
Low Maintenance and Repair Costs
When renting out your mobile home, the tenants are responsible for any maintenance or repairs on the home. This not only saves you the hassle of having to deal with contractors every now and then but also lowers the costs associated with the property.
Subsequently, your return on investment becomes more attractive.
Unlike the common belief that mobile homes depreciate, the truth is that they can also appreciate. And, while the rate of appreciation might be relatively lower than that of site-built apartments and single-family or multifamily homes, they still appreciate in value.
If you wish to invest in multifamily homes, Origin Investments and DiversyFund are perfect platforms for this.
Offers More Options for Luxury
Buying a mobile home saves you money. This means that you may have extra money to afford some luxury items for your home. For instance, you could be able to install granite countertops, or hardwood flooring, making your house more luxurious.
If you are buying a mobile rental home, this added luxury will help you fetch more rent. Subsequently, the house becomes more profitable.
Mobile homes have some set production standards as per the US Department of Housing and Urban Development requirements. This way, even if you are planning to invest in an area prone to storms, hurricanes, or any other known natural disasters, you are sure that all safety measures for the structure have been followed.
Even with the high number of people seen buying mobile homes, the homes are still few compared to the interested population. This means that for the investors, competition is significantly low, something that offers even more opportunities for them.
Disadvantages of Mobile Homes
Generally, many well-to-do people might see mobile homes as a housing alternative for the poor population. Others will even consider these structures as unsafe, something that is absolutely wrong.
Such mentality and beliefs might hinder some people from investing in mobile homes or even renting one.
While it's not entirely a must that a mobile home depreciates in value, many will do. This makes the homes less attractive for future resale, and when you do sell, they might not recoup your entire capital.
If you don't already have the space for placing your mobile home, you might need to buy or lease one. The cost of the land will entirely depend on the location and the prevailing land costs at that time.
The only cheaper alternative is to find a mobile home space in some mobile home park, which can be quite difficult.
Expensive Financing Options
Unlike site-built properties, mobile homes have limited financing options. Not many traditional lenders are willing to finance mobile homes.
For this reason, if you are thinking of buying the home through a loan, chattel loans might be your only option. These are loans that use movable personal property as collateral. The danger here is that these loans charge relatively exorbitant rates.
See related: Is Dallas a Good Place to Invest in Real Estate?
How to Invest in Mobile Homes
Investing in real estate has become significantly easy for everyone, especially with the emergence of online platforms like Crowdstreet, Fundrise, RealtyMogul, etc.
But are these platforms ideal for acquiring mobile homes?
Let's find out as we look at the best ways to invest in mobile homes.
1. Buy, Sell, and Finance
Since any investor looks for consistent cash flows, this is an excellent way to invest in mobile homes. All you need to do is buy a mobile home and sell it to a person looking for financing. This means that you become both the seller and the lender. Here the buyer pays you the agreed down payment, with subsequent installment payments.
This method relieves you of the hassle of dealing with tenants as well as the costs of maintenance and repairs, which now go to the buyer.
2. Become a Landlord – Buy and Hold
If you don't mind being a landlord, you can buy a mobile home and rent it out to tenants. This way, you will be receiving a constant monthly income, as long as the property is occupied.
This is also an excellent source of passive income, and the homes are cheap to invest in.
3. Buy and Sell – Retail
Some people just want to buy and sell the property to make some profit. If this is you, this option fits you best, especially if you don't want to tie your money to a long-term project.
Unlike when you are both the seller and the lender, this option allows you to get all your capital money and profit once, without waiting for monthly installments.
4. Buy and Wholesale
Unlike the retail option where you sell your mobile homes to end users, the wholesale option involves buying and selling to other investors.
However, in this option, you should always ensure that you have a ready market and that the profit margin is available.
5. Private Money
This method is ideal for investors who don't want to deal with the hassle of buying and selling properties. Here, you can always lend your money to investors at an interest.
This way, you grow your money without directly involving yourself with mobile homes.
Mobile Homes Rent to Own
This is a homeownership agreement that gives the tenant a chance to become the home's owner after some time. This means that you can enjoy being a tenant of a mobile home while you look for funding to purchase the home.
The agreement clearly outlines the rent amount, the tenancy period, and the expected future selling price.
Where to Buy Mobile Homes
There are numerous places to buy manufactured homes all over the country. But to make your search easier, here are some excellent manufacturers you can check out:
What are the best Mobile Homes to Buy?
If you are looking to buy a mobile home, here are some of the best types and designs you can consider:
All these types of mobile homes offer you the best investment options when it comes to mobile homes real estate investing. With such homes, our main question, "are mobile homes a good investment," is perfectly answered.
Related Resources