Have you heard about the lazy way to invest in real estate? What does it mean, and how does it work? If you want to invest in real estate without using a huge capital or too much effort, this article explains just how.
Before Robert Kiyosaki's book, The Lazy Way to Invest in Real Estate came out in 2019, many people had no clue there were so many ways to get into real estate. What's more, it broke the myth that you need a lot of money to invest in real estate or be a landlord.
But the term "LAZY" in the title, the lazy way to invest in real estate, probably doesn't mean what people think it means. In reality, there is no lazy way of investing. You must do your homework, look for finances (even if it's from other sources) and follow up to ensure your investment is well managed.
What lazy means here is that you can invest in real estate without being a landlord. In fact, you can be a real estate investor and start earning money without buying a single property.
But how?
Let's look at a few options.
How to Invest in Real Estate with Little Money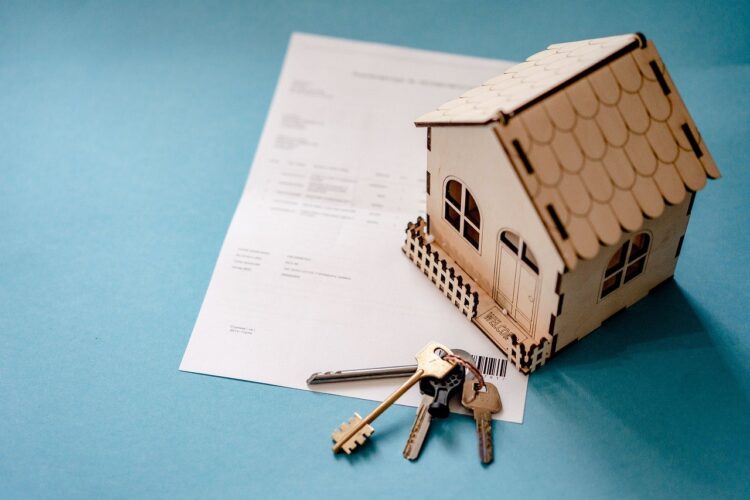 The saying that you need money to make money rings true in real estate than any other industry. Yet, people are finding a way around it every day. Granted, you can't invest in real estate without any money. But that money doesn't have to come from your pockets.
For most people today, a dream backed up with a lot of hustle is all they need to get started. For you reading this, here is a simple guide on how to start investing in real estate with little money.
1. House Hacking
House hacking is the ultimate definition of the lazy way to invest in real estate. This is where you generate rental income from your own home. The best house hack is to purchase a multi-unit property like a triplex or a 4-plex and rent out the extra units. If you live in a high-cost city, rent out the extra bedrooms or basement apartment to some people.
The assumption here is that you already own a home. If you don't, however, it's easy to obtain owner-occupant financing to buy a home. Options include;
FHA loan (3.5% down)
VA loan (0% down for veterans)
USDA (0% down in rural areas)
Conventional loans (3% to 10% down)
2. Live-In-Then-Rent
Closely related to house-hacking, the live-in-then-rent strategy allows you to buy a house, move in, and then rent it out later. Like house hacking, you will benefit from the small-zero down payment loans of owner-occupant houses, except you don't need to live with your tenants.
Find a modest house that will make sense financially as a rental and make it a home during the few years or months you will live there. Once you finish paying for that house, repeat the process and get a new property.
3. Live-In House Flip
Instead of renting out your house, you can improve it and then sell it for a profit. Live-In House Flip requires you to live in a house for at least 2 years before you can flip it and pay no taxes on the profits up to $250,000 as one person and $500,000 as a couple.
The great thing about Live-In House Flip and Live-in-to-rent options is that you will have plenty of time to improve the house and make it a buyer's/renter's dream. Income property for sale is incredibly profitable because you can mark up your investment as much as possible.
4. Seller Financing
Last but not least is seller financing, where the seller of the property plays bank and gives you the finances to buy their property. This works if you don't have a good credit score or enough money to pay a down payment.
You will pay the loan with monthly installments at friendly terms. The best thing about seller financing is that these individuals are not bound by any rules, so you can negotiate better terms and lower down payments.
How to Invest in Real Estate without Buying Property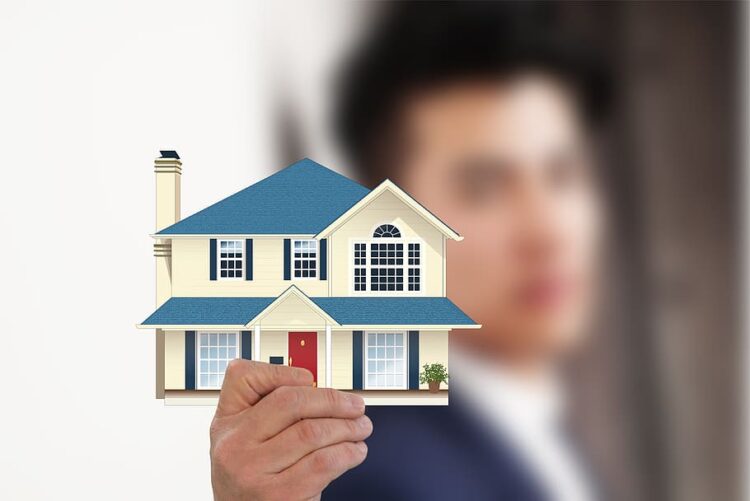 According to famous industrialist Andrew Carnegie, investing in real estate is the best way to build wealth. And yet, only 15% of Americans have started their journey in real estate investment.
Why? Wrong mindset!
We have been taught that the only way to invest in real estate is to buy a property and become landlords. But that needs to change now.
If you don't want the hustles of dealing with tenants, constructions, property taxes, and all those nice things that come with owning property, here are 5 alternative ways to invest in real estate without buying property.
1. Master Leasing
Here is a kicker, you don't need to own property to make rental income. With master leasing, you simply need to rent a property and get permission from the owner to sublease it to other tenants. This is what most Airbnb partners do.
For example, you can rent a 4-bedroom condo for $1500/month and rent out each room at $600 or more. Since landlords rent out ready to move houses, you only need a security deposit and a few months' prepaid rent.
2. Real Estate Crowdfunding
Real estate crowdfunding is still a new concept of indirect real estate investing, but we must admit its genius. With as little as $1,000, you can invest alongside a group of other real estate investors in a property. This can be a rental property where you all get a cut of the rent periodically or wait for it to be sold for a profit.
Crowdfunding is a great picture of the lazy way to invest in real estate because you will have property managers to deal with the tenants, taxes, building management, and all that fun stuff.
However, you should be an accredited investor to qualify for real estate crowdfunding in most cases. This means you have a net worth exceeding $1 million (your home excluded) or make an annual income of at least $200,000. Origin Investments is an excellent platform for investors looking to invest in multifamily properties. And if you want to specialize in single-family properties, Roofstock has got your back.
However, even the non-accredited investors also have a chance of making it big in real estate investing. Some real estate investment companies like CrowdStreet, DiversifyFund, Yieldstreet, etc., allow investments from people who are not accredited, investors. The companies allow you to get started with as little as $500. Meaning, real estate investing has become even easier and accessible for everyone.
3. Real Estate Investment Trusts (REIT)
REITs are very similar to real estate crowdfunding and mutual funds. Essentially, you buy stock in a REIT, which lets you own a piece of commercial, income-producing properties. This is truly passive income since you don't have to do anything else once you invest.
The difference, however, is that with REIT, you can sell your stock anytime you like. There are plenty of Real Estate Investment Trusts in the country, but you can start with RealtyMogul as it offers investments that are all vetted. Also, the process is pretty easy.
4. Real Estate ETFs
A real estate exchange-traded fund, commonly known as ETF, is a collection of bonds and stocks in one fund. This plan is similar to index funds and mutual funds in that there is a broad diversification of real estate and low cost in general.
Real estate ETFs are the way to go if you ever wonder how to build equity without buying a house. The secret is to research well and go with a company that knows what they are doing.
Vanguard's VNQ, for example, is a fantastic real estate ETF that's responsible for stocks issued by REITs to purchase hotels, office buildings, and other types of property.
See related: 9 Best Paying Jobs in Real Estate Investment Trusts
5. Real Estate Mutual Funds
Mutual funds are very similar to ETFs with very small differences. For example, you can only buy or sell a mutual fund at the end of the day, based on its net asset value at that time.
Mutual funds also require a higher minimum investment compared to ETFs, and their expense ratio is also high. That said, it's one of the best ways to invest in both commercial and residential real estate without owning any property.
The Lazy Way to Invest in Real Estate: Is Land a Good Investment?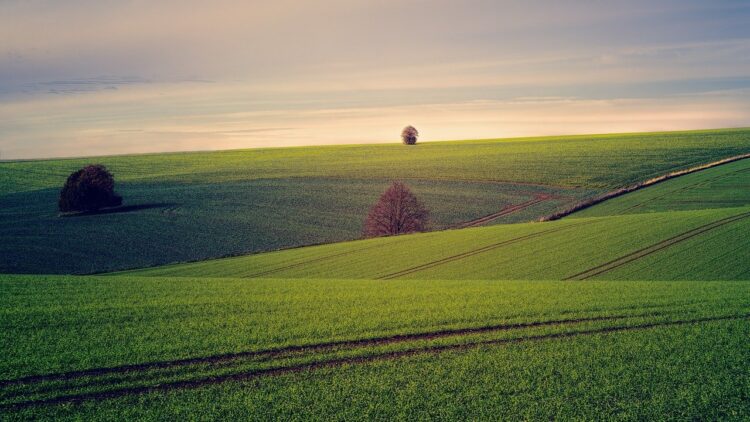 Conventional knowledge will tell you that the lazy way to invest in real estate is to buy land, hold onto it, and then sell it at a profit. I mean, it doesn't get any lazier than that.
Besides paying annual property taxes, you don't need to lift a finger throughout the entire period the land is in your possession. According to Seth Williams of REtipster, land has a great return on investment, is low cost, requires little to no maintenance, and there is always demand for land because God is not making any more of it.
But, is land as good an investment as we have been told over the years?
Absolutely, but you need a good game plan. Buying land for investment is not as simple as picking a piece of land, paying for it, and then waiting around for it to appreciate so you can sell. You need to start by picking the right piece of land. As you shop around, consider these things;
Is the land solid enough to accommodate the building plans meant for it in the future?
How are the surrounding properties?
Is there road access? Will the buyer be able to get large trucks and equipment to the property?
Are water and electricity accessible?
Are there zoning issues that could ruin the buyer's future plans?
How about sewerage and drainage? Will the land flood when it rains?
You need to know enough about land and do your due diligence before purchasing one. If you are lucky, you will get a nice parcel at a great deal.
So, what's next? How do you make a profit with raw land?
1. Flipping land
Most of the people you see buying land for investment use this method to make a profit. Essentially, you buy a piece of land at a low price, make some alterations and sell it at a profit. Tax sales and foreclosure auctions are fantastic places to find such land.
The alterations could be as simple as getting the proper entitlements, subdividing the land into smaller pieces, and getting the property zoned and cleared for development. All these add value to the property, allowing you to sell it at a huge mark-up.
To get the best vacant land and cheap properties, Land Century is excellent for just that.
2. Farmland Investing
Did you know you can invest in land without actually buying it? With farmland investing, you buy shares in companies like AcreTrader and FarmTogether and let them do all the income-generating activities for you.
You will mostly own a piece of land for five years, upon which you will be getting a return on investment periodically. And then, you will get your principal amount back if the land is sold.
3. Buy and Hold
Unless there is a property bubble, land will always appreciate because demand is higher than supply. Some land investors buy raw land and hold it for a couple of years until it has appreciated enough to sell.
If you choose to take this path, know that you will be responsible for paying property taxes and maintaining the property in the meantime.
4. Buy and Lease
Selling land at a profit doesn't have to be the end game. You can buy and make passive income by leasing it to third-party users. For example, if you have a large piece of land, you can lease it out to a farmer who wants to do cattle or poultry farming.
They can also plant corn or other seasonal plants that can make them enough money to pay the lease.
5. Buy and Sell with Owner Financing
Finally, and this doesn't close out other options, is to sell the land with owner financing. This is where you, the seller act as the bank and finance the buying of the land.
The buyer will be free to use the land as long as they pay the agreed monthly installment towards clearing the loan. This is a better way to earn passive income and make more from the land than you would by selling it in cash.
In Summary
Did any of the above ideas stand out as the lazy way to invest in real estate? Perhaps two or three? If you'd rather not go the traditional way of owning real estate, there are plenty of other ways to invest and make a killing without lifting a finger.
Be that as it may, you still need to educate yourself on all matters of real estate. Know the lingo, know the risks, opportunities, and responsibilities, and know where to look for information. The best way to do that is to take a real estate course and be certified.
Alternatively, you can read valuable books like The Lazy Way to Invest in Real Estate or Real Estate Finance and Investments: Risks and Opportunities to learn everything you need to know about the industry.
And to simplify your real estate investing, you can acquire some of the best tools to help you with this. For instance, a platform like Rentometer helps you to compare rent prices for properties near you, helping you to set the right prices for your properties. On the other hand, LandLordStudio, helps you automate all your rental properties, making tracking of rental income and expenses easier, faster, and even more accurate.
Related Resources