Investing in real estate as a beginner! Everything you need to know about real estate investing for dummies. Invest like a pro.
Sometimes, investing seems quite an uphill task, especially when it comes to real estate investments. Individuals, especially beginners, aren't sure how to start investing in real estate, where to buy properties, or which the best platforms for this type of investing are.
The fact is, you might know how lucrative the real estate industry can be, but getting to start investing in it becomes a challenge. Well, no need to worry anymore. This article explains all the principles behind real estate investments, how to choose the right properties, and the best platforms to use.
Remember, the goal is to find real estate properties that guarantee good returns on capital, ensuring that your future finances are secured. So, go through our comprehensive real estate investing for dummies guide, and see how easy it can be to achieve that financial freedom you so much seek.
Top Ways to Make Money in Real Estate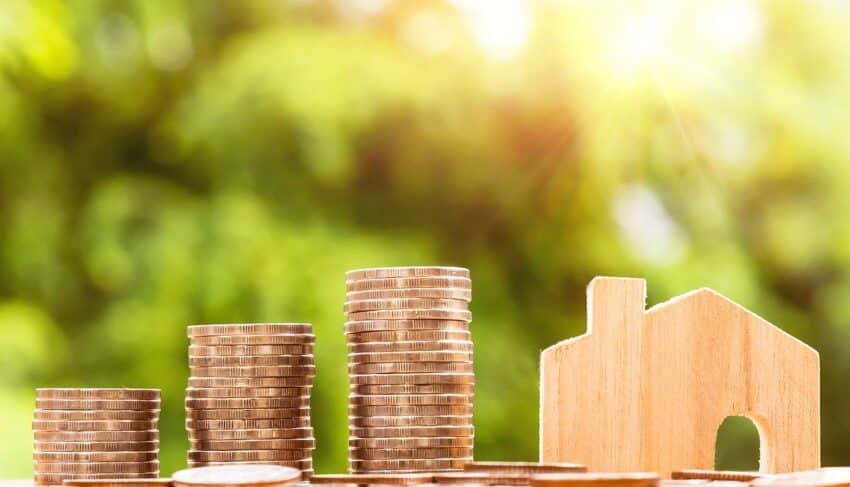 When you decide to invest in real estate, you have several options to do so and make money. These options include:
1. Real Estate Appreciation
When you buy a property, the chances are that it will appreciate in value after a while. However, the rate at which the value of such a property rises depends on several factors, such as the location and the demand for real estate properties in the area.
This means that you can buy a property, hold it for a while, wait for the prices to rise, resell it, and make your money. You can also do some upgrades to the property to increase its value and fetch a better offer.
2. Cash Flow Income
Property flipping is not the only way to make money in real estate. You can also buy a property and rent it out to tenants. This way, you achieve a constant flow of income every month from rent – what is popularly known as passive income.
How much you can fetch through this option also depends on the location and demand for rental property, either residential or commercial.
3. Ancillary Income from Real Estate Investment
This is a type of real estate investment income that doesn't come directly from the primary property. For instance, you can install a vending machine in an office building that earns you extra cash or even a laundry machine in your rental apartments.
These investments will still make money for you.
4. Real Estate Related Income
Even without investing your money directly to buy a property or part of a property, you can still make some money in the real estate industry. For instance, if you are a professional in the real estate industry, let's say a property appraiser, broker, or property manager, your income comes from real estate.
These individuals make money from commissions paid when they assist in the sale of properties.
Mistakes that New Real Estate Investors Do
If you are venturing into real estate as a beginner, you must be extremely careful, lest your investment leaves you more broke than you started. The hard fact is, the process can be tricky if you don't know what you are looking for or how to go about it.
Here are some avoidable mistakes that beginners make:
Only Looking for the Highest Yield
Everyone wants the best returns for the money invested. However, high-yield properties are not always the best.
Generally, these properties also have higher risks and expenses. For instance, they are prone to high tenant turnover, expensive repairs, and vacancy.
So, before running for high-yield real estate properties, ensure that you've done thorough research on them.
Not Considering All Possible Costs
More than often, beginner investors only look at the cost of buying a property. This is extremely wrong! There are numerous other expenses that you'll incur with the property, including repairs, vacancies, insurance, taxes, etc.
Considering all costs allow you to accurately determine the expected returns. This way, you can know whether you are putting your money to good use or not.
Investing Only in Local Properties
While this is the best place to start, you shouldn't limit your investing to only local properties. You should also explore far and wide to see whether other areas offer a better chance of making more money.
You should always remember that the primary goal of your investment is to find properties with the best returns but at the lowest initial capital or investment.
Real Estate Investing for Dummies: Crucial Steps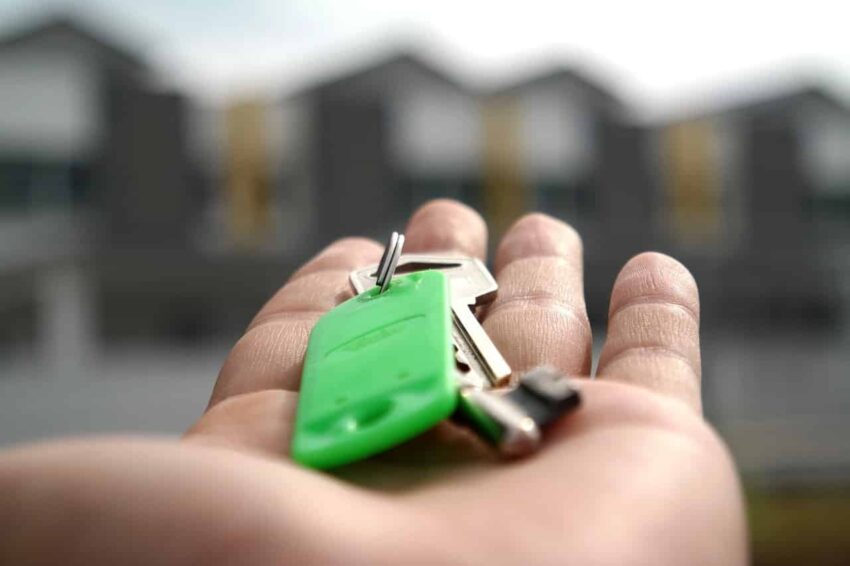 If you are new to real estate investing, here are the steps you should follow. These steps cover both residential and commercial real estate investing for dummies.
Step 1: Identify the Property
The type of property you buy and its location determines the size of your returns. For this reason, take time to choose a great property. And to pick a property that promises attractive ROI, you must consider factors like:
Your intended market
Location
Demographics
Demand
All these factors are crucial and should always be considered when selecting a property.
Step 2: Buying the Property
After identifying a property that guarantees constant cash flow or a great resale value, it's time to acquire it.
Here, you have to decide on how you are going to pay for the property. And, you have four payment options for this, as follows:
Cash – pay the total amount required for the property upfront
Financing – pay some down payment (25%) while the bank finances the rest
1031 Exchange – use the equity of other properties to acquire a new one
SDIRA – use IRA account's funds to acquire the property
Solo 401k – use money from your retirement account to invest in real estate
After this, you need to place your bid, conduct the necessary inspection and analysis, and finally close the deal.
Step 3: Property Management
As a new property owner, you now need to decide whether you wish to rent out the property or hold it to resell later. However, in either case, you need to complete the following tasks:
Renovation
Marketing
Tenant screening
Leasing/ Selling
If you are renting the property, you need to renovate it first, then advertise it to get tenants. On the other hand, those intending to flip the property can renovate and wait for a while for the properties value in the area to increase.
You can hire a marketing professional to market the property for you so as to attract quality tenants or buyers.
See related: Is Dallas a Good Place to Invest in Real Estate?
Real Estate Investing for Dummies: Getting Started
Nowadays, investing in real estate isn't as hard as it used to be. You can either decide to get hands-on in real estate investing or joining platforms that make all that work easier for you.
Currently, there are numerous incredible platforms that allow you to get a piece of the real estate industry without too much hassle. You can decide to invest through platforms that allow you to buy physical real estate properties, such as Fundrise, DiversyFund, RealtyMogul, etc., or try your luck through REITs.
REITs are companies that, instead of helping you buy a physical property, take your money and invest it in all kinds of real estate properties. In other words, a REIT company owns and manages properties on behalf of its clients.
How Much Money do you Need to Invest in Real Estate?
Buying a property upfront through cash or financing requires an immense amount of capital. For instance, according to HousingWire, most residential houses in the US will require up to $15,000 as a down payment.
This will, however, vary depending on location and from state to state. For example, the median price for a house in California is around $570,000, while that in Dakota is $190,000.
Luckily, you don't need to have all that money to start investing in real estate. If you've been wondering how to invest 10k in real estate or less, we have good news for you.
Some of the above-mentioned investing platforms, plus others like Origin Investments, PeerStreet, or RealtyMogul, allow you to invest with so much less.
For example, with just $500, you are good to start investing on the Fundrise platform. On the other hand, RoofStock requires around $5,000, which is way much lower than the cost of purchasing that property upfront.
Therefore, if money is not an issue, all you need is to follow the above steps, and you are good to go. But, if you are looking to invest in real estate with little money, these crowdfunding platforms are the best options for investing online for dummies.
With such platforms, all you have to do is analyze them and decide which one best fits your investment needs. Others like FarmTogether and Origin Investments might require more capital or include stricter investing restrictions, but they are also excellent platforms for those who qualify.
If you find our guide on real estate investing for dummies helpful, starting your real estate investing journey is the next step. Take the step and join the millions of investors, making it big in this industry.
Related Resources