Which investment has the least liquidity? This is a common question most investors interested in long-term investments ask. And the answers you seek.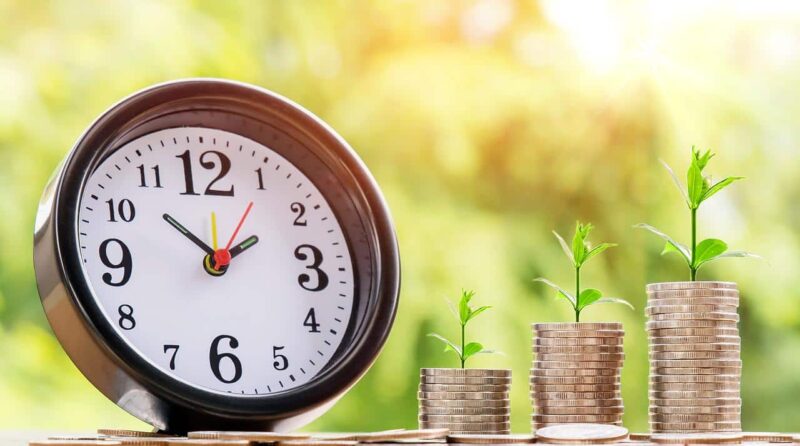 Liquidity is the ability of an investment to be bought and sold quickly and without affecting the market price. The level of liquidity is a crucial consideration when it comes to investments.
Some investments are considered low liquidity because they are not traded on major public exchanges, aren't well-known, or are difficult to sell. For example, shares in small companies that are not well known by the public are often less liquid than those in larger companies. This means that it can be difficult for people to find a buyer for these stocks.
When only brick and mortar exchanges were available, the stock market had lower liquidity as investors could not sell their shares quickly. However, this has been dramatically reduced with modern technology and the online free trading apps we now have like Robinhood, Acorns, and M1 Finance.
So long as you do your research before investing in anything, you should be able to find a suitable investment with low liquidity and make some money off it. This piece explores which investment has the least liquidity, but first:
See Related: Highly Liquid Investments: Keep Cash on Hand while Invested
What is an Illiquid Investment?
An illiquid investment refers to an investment that has low liquidity. That means it's difficult to sell or convert to cash without drastically changing the asset's price. But, they are usually lucrative in the long run and help to save money.
Least liquid assets typically have a high degree of volatility, meaning their value can change rapidly and unexpectedly. This can make it challenging for investors to get their money quickly when they want to.
If you're thinking about investing in any asset, then be sure to do your research first to know whether an asset is likely to have low liquidity or not. This will help you make an informed decision about whether or not it's a good idea for you.
Why is Liquidity Important?
Having liquidity is essential because it allows you to quickly and easily sell your investment if the market conditions change and when you no longer want to hold on to it.
Some factors that can influence the amount of liquidity available in investment are its size, market value, and the market's activity. The more liquid an investment is, the easier it is for you to sell it at a fair price.
However, this doesn't always mean that an investment with high liquidity is a better choice. Sometimes, choosing assets with low liquidity is best as it allows you to save money on assets that provide immense profits in the future.
So, illiquid assets might be the best if you want to invest in assets that don't require much of your involvement but guarantee good returns.
Which Investments Have the Least Liquidity? 13 Least Liquid Investments
So, which investment has the least liquidity? I will explore the best 13 investments with low liquidity that you can invest in for a balanced portfolio. They include:
1. Real Estate Assets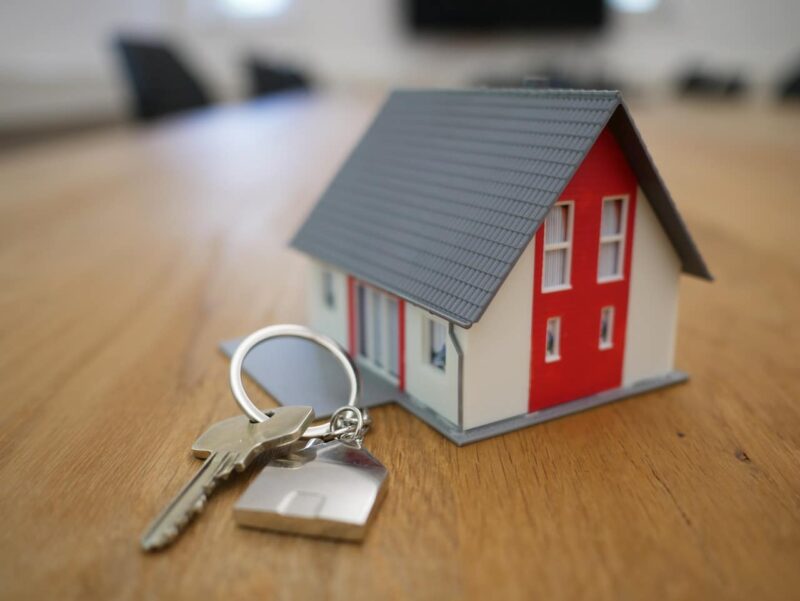 Real estate assets top the list when looking for which investment has the least liquidity. This means that it's difficult to sell or trade your real estate holdings quickly.
Though there are exceptions to this rule, the majority of real estate tends to be illiquid investments. This is because most properties are not available for immediate sale or trade due to zoning restrictions, time constraints, or other reasons.
As a result, the prices you're likely to receive for your property will be lower than what you would get if it were more readily available for sale.
Real estate agents can also significantly impact the sale of the asset. That's because they can often convince potential buyers to make an offer higher than what the property is worth. They can also manipulate the amount of information available to the public steering potential buyers towards specific properties.
As a result, it can be difficult for investors and consumers to get accurate data about which assets are actually worth investing in. This makes it difficult for them to find an investment with the least liquidity — meaning it's not easy to sell or buy at any given time.
However, real estate investment is one of the best sources of passive income. Also, it offers some of the most stable investment opportunities that are more than likely to give you good profits. Therefore, if you don't want fast-moving assets, you certainly should consider the real estate industry.
See Related: How to Invest in Real estate with 10k
2. Investments in Retirement Accounts
Retirement accounts are low-risk investments and least liquid investments. This is because they typically have low withdrawal rates and require a long time to withdraw funds. In addition, these accounts tend to be relatively immune to market fluctuations since they are backed by real estate or other assets.
IRAs are typically some of the least illiquid investments because they're designed specifically for retirement savings. This means you can't usually withdraw your money until after retirement (unless you're 59 1/2 or older). This is one reason why it's essential to start saving for retirement early in your career to grow your account over time.
Though Roth IRAs are more liquid than traditional IRAs, they both have some liquidity restrictions. Early withdrawals of traditional IRA earnings attract a 10 % penalty with exceptions like death, disability, medical expense, first-time home purchase, etc. Also, unlike traditional IRAs, it's possible to withdraw your Roth IRAs earnings after five years without paying taxes and penalties.
3. Private Equity Securities
Private equity securities offer the chance to invest in companies that are not publicly traded on stock exchanges. This means they are not as liquid as other types of investments, making them harder to sell or exchange.
Private equity investments are made by three investors: the angel investor, venture capital, and a private-equity firm. It can take a long time for private equity securities to be sold, which means that they are generally less liquid than other investments. This makes them risky investment options because if the market suddenly turns against them, selling them quickly and getting your money back can be difficult.
Some of the factors that can affect the liquidity of private equity securities include the size and complexity of the deal. Also, the regulatory environment plays a major role.
It's also important to consider how well-known the company is and whether there're any ongoing legal proceedings or investigations. Overall, private equity securities are a high-risk investment that should only be considered by those willing to accept these risks. But, their returns are worth the risk and time.
See Related: Can F1 Students invest in Stocks
4. Fine Art, Antiques, and Other Collectibles
Artwork and other collectibles are illiquid assets. Thus, selling them quickly at a fair price can be difficult. This is because only a few people are interested in buying them. And they're not always easy to find a buyer willing to pay the "asking" price.
Additionally, these types of investments are usually expensive to buy and maintain, as collectors often have to spend a lot of money on artwork or other collectibles to keep them in good condition. This can lead to financial problems if the market for these items falls significantly.
Some good examples of these collectibles include old musical instruments, coins, cars, watches, gold, etc. Overall, artwork and other collectibles are not a good option for long-term investment purposes. And may not be the best idea to invest in these types of assets in 2022.
5. Certificates of Deposit (CDs)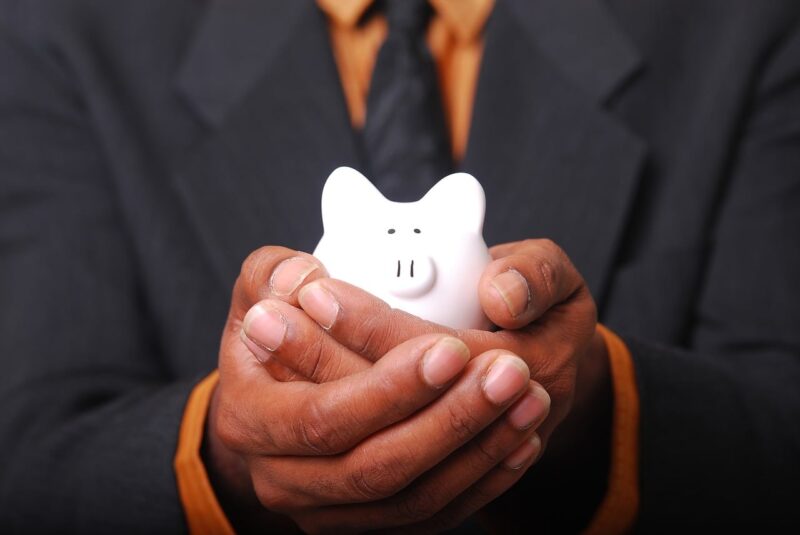 Certificates of deposits (CDs) are issued to a person after depositing money in savings accounts in a financial institution for an extended period and at a specified interest rate. This is a perfect example of investments with the least liquidity. That's because they're not available to withdraw from the Federal Deposit Insurance Corporation (FDIC)-insured bank or National Credit Union Association (NCUA)-insured credit unions.
Though they offer a relatively stable return over time, there's always the risk that they won't be able to pay off in full and can lead to big losses if you decide to withdraw your CDs early on. Plus, CDs often come with penalties for early withdrawal, making them difficult to use if you need the money sooner than expected.
Additionally, CDs are less liquid since they're tied up in the banking system. This means they can't be used as collateral for margin borrowing, making them less attractive than options like stocks or ETFs.
CDs are a good option for people who want to lock in their rate of return and aren't interested in fluctuations in the stock market or the economy. They are the best low-risk investments but are not as immune to market fluctuations as retirement accounts.
CDs are worth considering for the long-term. However, ensure you understand the terms and conditions of investing in CDs before investing.
See Related: Alternative Investments: How to Invest in Different Asset Classes.
6. Venture Capital
Venture capital is a private equity investment used to fund startups and emerging and early-stage businesses. It's usually a form of financing, managerial and technical expertise put into a new small business with high-growth potential. This helps the business to grow and achieve its goals.
Venture capital funds usually come from investment banks, wealthy individuals, or financial institutions. This type of investment can be provided at different stages of business growth.
The investors' investment return depends on the business's growth and profitability. It's important to note that venture capitalists invest in exchange for an equity stake in the startup and therefore have a say in the running of the business.
Venture capital investments tend to be very illiquid. This means that it can be difficult to sell them when you desire. But if the business does well, the investment can be quite lucrative.
Venture capitalists should do due diligence before they invest in any business.
7. Stocks Subject to a "Lock up" Period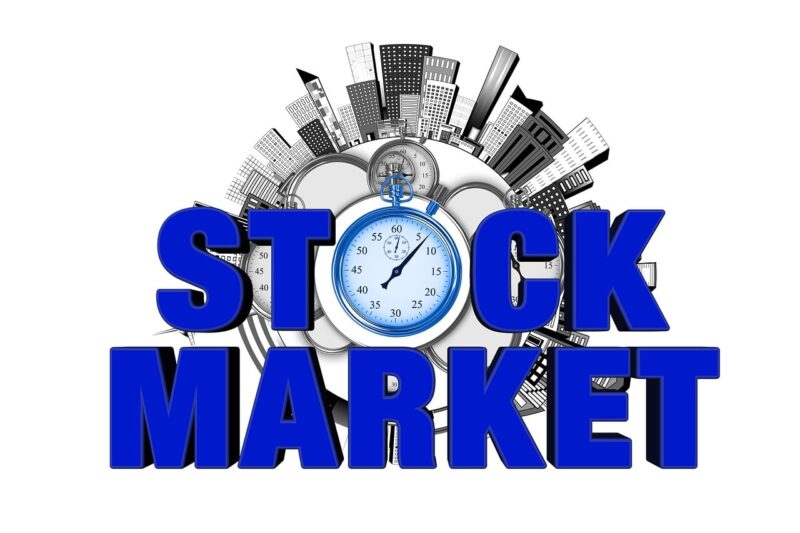 Stocks are subject to a lock-up period, which is a time when investors have to wait until the stock has been released before they can sell it. This is done to prevent them from dumping the stock on the market. If this happens, it would drive down its value and make it difficult for other investors to buy in.
Stocks with a lock-up period are subject to a situation where the stockholder is not allowed to sell them for a certain time. This lock-up period usually lasts for three months, but there are some exceptions to this rule. For example, companies listed on a foreign stock exchange may have a lock-up period that lasts six months.
This can prevent market fluctuations and make the stock more stable. Another purpose of the lock-up period is mainly to protect shareholders.
Some reasons why investors might want to use this type of lock-up period include to:
Avoid short selling or margin trading in the stock,
Prevent insider trading,
Avoid volatility in the price of the stock.
See Related: Sites that Give free Stocks: Start Investing
8. Securities with Low Trading Volume
One of the best ways to make money with investments is to find securities with low trading volumes. This means that not many people are trading them, making it difficult to buy and sell.
Stocks are considered low trading volume when trading between 10,000 and 100,000 shares a day. On certain days, these stocks may not have any trades at all.
There are a few reasons why securities with low trading volumes are unpopular investment choices. For one, getting your hands on these stocks is difficult, especially if you need to buy them in a hurry.
Low-trading stocks have low liquidity. That means they are not easy to trade. However, these factors also make them incredible illiquid investments.
Since you cannot easily relinquish them, it means they are an excellent way of saving money in the long term. And they might even have a higher return rate when you sell them.
See Related: Day Trading vs. Swing Trading: Which Trading Strategy is Best
9. Limited Partnership Interests
Limited partnership interests (LPIs) are a type of investment with low liquidity. This means that it can be difficult to sell them quickly.
LPIs are investments in partnerships that are typically used by businesses to raise money. Partners own a stake in the business entity. These partnerships allow the investors to share in the profits and losses of the business while also receiving an equity stake in it.
LPI holders usually have to wait several years before selling their shares. This means that they may not receive as high of a return on their investment as other types of investments.
Additionally, LPI holders often have to bear the risk associated with the partnership. For example, if there is a decline in business activity or if the partners disagree about how to run the business. Because of these risks, LPI holdings tend to be more volatile than other types of investments.
Limited partners have no voting rights or direct involvement in the operation of the business. Instead, they are responsible for receiving distributions (i.e., payouts) from the partnership over time.
Because these investments are not easy to sell or trade, it's important to research before investing in one and be aware of the risks involved. For example, limited partners may not get their money back if the partnership fails.
The good thing about this kind of investment is that the profits can be very attractive if the business is doing well. Also, it's ideal for investors looking for long-term projects or passive income streams.
10. Exotic cryptocurrencies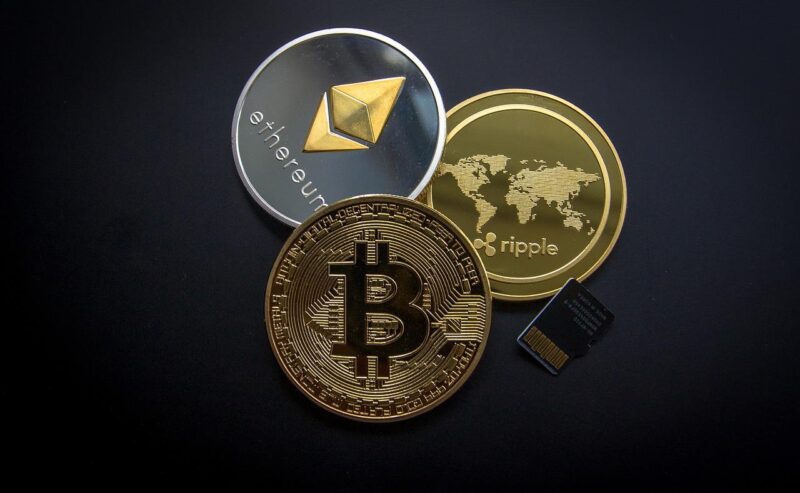 Cryptocurrencies like Bitcoin and Ethereum are popular because they have high liquidity. This means that you can easily trade them between different people and businesses.
In contrast, some more exotic and less-known cryptocurrencies have low liquidity. This means that it may be difficult to find a buyer or seller for them. If you want to lock your money in something that can bring exponential profits in the future, this is it.
However, it's important to do your research before investing in any cryptocurrency. Make sure to find a reliable coin or cryptocurrency not in the major exchange applications.
Buy now to sell later at a higher price. Always keep an eye on the prices of cryptocurrencies to know any changes that might happen.
Generally, cryptocurrencies are a high-risk investment option. But if you're willing to take the risk, they could be a great way to mint millions of dollars in the future.
11. Fixed Annuities
A fixed annuity is an insurance company product that offers a guaranteed monthly income for the contract's life. Fixed annuities have very low liquidity – this means that you can't sell them quickly and get your money back. So, a fixed annuity is a great option if you want something long-term
Fixed annuities have two withdrawal methods. First, you can take monthly interests, or you take everything as a lump sum. A major downside is that they often have high withdrawal fees, which make it difficult to take advantage of their benefits.
But, fixed annuities are a good option for people who want to save money and get good interest in the future.
12. Money-Market Accounts
A money market account is a low-risk investment with high-interest savings. And they are investments with low liquidity. That means it's difficult to exchange your currency for other assets or withdraw your funds at short notice.
The main reasons why money market accounts are difficult to exchange your currency for other assets or withdraw your funds at short notice are:
They're usually kept in savings accounts, which are FDIC-insured and offer some degree of liquidity.
They're subject to interest rates that are usually lower than those offered on other investments.
They require a minimum balance requirement, making them less accessible to people who need quick access to their funds.
However, in the long run, these are excellent investment options for people looking for long-term projects. Your money will be locked for the set time, which allows you to get an attractive return on investment.
13. Savings Bonds
Savings bonds offer investors a high rate of return but low liquidity (that is, they're difficult to sell). This makes them a good choice for people who want to invest money they won't need immediately.
The US treasury offers two types of savings bonds, including the EE and the Series I savings bonds. The latter is a mix of inflation and fixed rate investment, while the former earns you a fixed amount for 30 years.
And, since there's no risk of losing your money if the bond issuer goes bankrupt, savings bonds are generally considered safe investments. In addition, savings bonds offer additional benefits like tax-free interest.
If you want to get your money back quickly or in the event of a financial emergency, you can cash out. This is possible after 12 months of the EE bonds, and you lose money (three months of interest).
So, whether you're looking for a high-yield investment option or something safe and easy to use, Savings Bonds may be the perfect fit for you.
FAQ
Which are the most highly liquid investments to consider if you don't want illiquid assets?
Consider investing in highly liquid investments like mutual funds. These types of investments let you invest in low-risk investments like government-backed bonds, treasury notes, and bills. Such assets will be easier to sell and trade, so you'll make money from them when an opportunity arises.
What is the difference between a money market account and a money market fund?
A money market account is a low-risk investment that offers higher liquidity than a money market fund. This means that you can typically withdraw your funds at any time without worrying about the transaction's timing. On the other hand, money market funds are designed for longer-term investments and offer lower liquidity levels.
What's the difference between ETFs and mutual funds?
An ETF is an investment vehicle that allows you to invest in a basket of securities, usually stocks or bonds. It's similar to a mutual fund, but unlike mutual funds, it has much higher liquidity (or easy accessibility) because it trades on the stock market.
Related Resources