How is the current crypto market? Is it too late to invest in Bitcoin? If your interest is investing in this famous crypto coin, this article has all the answers you seek.
Since 2020, Bitcoin prices have been on the upraise. In November 2021, this cryptocurrency hit its highest, reaching above $65,000. And while these prices have been up and down, they have not slid below $30,000.
Compared to how it all started with the coin, these prices are extremely high. For instance, in 2010, Bitcoin's prices never went above $0.39.
This difference has made many people question the viability of investing in Bitcoin. It seems like this famous coin has reached its growth plateau.
But has it? Is it too late to invest in Bitcoin right now?
Well, so many factors come into play here. But, the fact is, with this trend and the growth of the cryptocurrency market, the coin might still be in its budding stages. There might still be a huge room for growth, and investors still make good money.
Investing in Bitcoin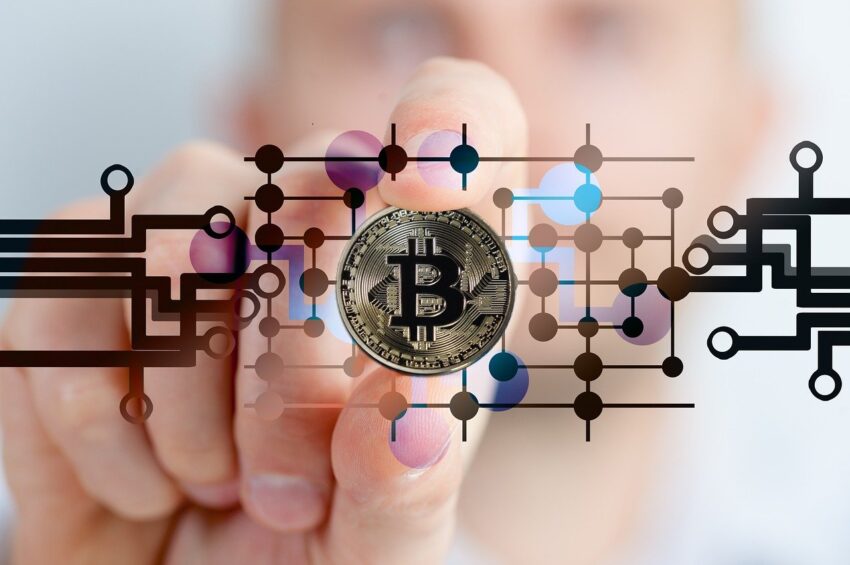 Bitcoin is the biggest cryptocurrency in terms of market capitalization. This means that as long as the demand for crypto coins is there, this coin will continue to grow and make money for investors.
However, unlike some years ago, you'll have to part with more money when investing in Bitcoin. The only advantage is that various platforms that sell the coin allow you to buy in bits.
Just like with fractional shares, you can buy bitcoin with the little money you have. All you have to do is find the best exchange and make your purchase. And fortunately, these exchanges are plenty and easily accessible from your PC or smartphone.
But what makes Bitcoin such a Special Coin?
Unlike fiat currencies, which are backed by governments, bitcoin is underpinned by mathematics. The total number of bitcoins that will ever be created is capped at 21 million. This makes bitcoin deflationary, meaning that its value could increase over time as opposed to fiat currencies, which usually lose value over time.
Bitcoin has also been very volatile in the past, which might be quite beneficial to investors. For instance, in January 2021, one Bitcoin was worth around $33,000 US dollars. As of March 2022, one Bitcoin is a few dollars shy of $500,000 US dollars!
This means that if you had bought just one bitcoin in January 2021, your investment would have reaped a profit of around $17,000! Clearly, there is potential for growth in this digital currency!
So, is it too late to invest in Bitcoin? Certainly not! This digital currency shows more than great potential for growth. The crypto market doesn't seem to slow down any time soon, as more coins are introduced every day.
In fact, if you want to invest in Bitcoin, this might be the ideal time. It's true that the prices keep rising and falling, but that hasn't stopped people from making millions of dollars. Do your calculations right, and you might reap big very soon.
Why Invest in Bitcoin?
As per the current statistics in Bitcoin's growth, it's not a question of if you should invest in Bitcoin. It's a question of when and how much. What are your future financial goals, and what is your investing capability?
With these two guiding parameters, you can invest something that won't hurt your finances and wait for the harvest time. All that's needed for these coins is time.
So why should you invest in Bitcoin?
Well, Bitcoin is still young in the market. This means that as the world's economy continues to grow, so will this alternative mode of payment. Therefore, investing in Bitcoin now could potentially yield high returns in the future!
Another reason to invest in Bitcoin is that it is a hedge against inflation. As we mentioned earlier, fiat currencies usually lose value over time due to inflation. However, because bitcoin is capped at 21 million units, it is immune to inflation! This means that your investment will be worth more in the future if there is inflation.
Lastly, investing in Bitcoin can be a way to diversify your investment portfolio. Many experts recommend that you should not put all your eggs in one basket. This means that you should not invest all your money in one asset class or even one country. By investing in bitcoin, you can add another asset class to your portfolio and thus reduce your overall risk.
Is it too Late to Invest in Bitcoin? Pros and Cons
Like any other investment, investing in Bitcoin has several advantages as it also has disadvantages. Looking at both will help you evaluate whether it's the right investment type for you or if it's too late to buy bitcoin.
Pros
Bitcoin is an alternative mode of payment that is growing in popularity, offering more room for growth.
It is immune to inflation, which means your investment will be worth more in the future.
Bitcoin can be a way to diversify your investment portfolio.
Cons
Bitcoin is a very volatile currency, and its value could decrease as well as increase.
Investing in Bitcoin is risky, and you could lose all your money if the currency fails.
Best Tips on Investing in Bitcoin
Investing in bitcoin is easy, just find a good brokerage or exchange and start trading.
But how do you get the most out of bitcoin investments?
Well, here are some tips to help you out!
Don't invest all your money – like any other investment, don't put all your eggs in one basket. Diversify your investments by also investing in other assets classes such as stocks, bonds, and real estate. This will help cushion you against too much loss if something goes wrong.
Do your research – before investing in anything, do your due diligence and research the asset class or company you want to invest in. Understanding where you are putting your money, and all the dynamics involved will help you make better choices.
Use a stop-loss order – this is an order that will automatically sell a security when it reaches a certain price. This can help protect you from losing too much money if the investment decreases in value.
Think long-term – Bitcoin is still young, and its value could increase or decrease over time. So, think long-term when making investment decisions and don't get caught up in the short-term volatility.
Investing in Bitcoin can be a wise decision if you do your research and invest responsibly. By following these tips, you can maximize your chances of success!
Best Platforms to Start Investing in Bitcoin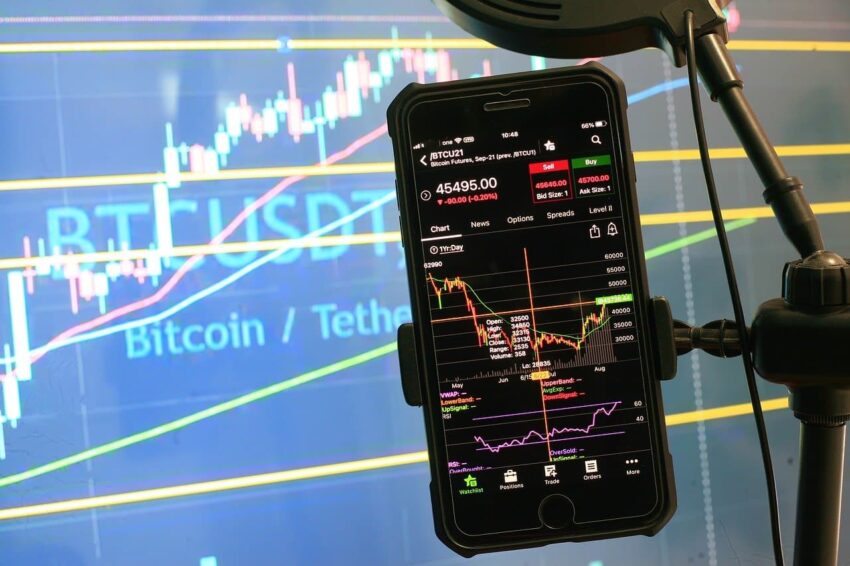 As I mentioned, choosing the right platform is crucial. While bitcoin prices will not vary much based on platforms, so many other factors determine a good platform. For instance, ease of use, legitimacy, associated fees, number of coins handled, etc.
After you've established that this is your best time to invest in cryptocurrency, here are great platforms you can try out.
1. Coinbase
Coinbase is one of the most user-friendly platforms when it comes to investing in Bitcoin. You can buy and sell coins, as well as store them on the platform. It's also one of the most legitimate platforms out there, with over 56 million users.
However, Coinbase does charge fees for its services and doesn't offer a wide variety of coins like some other platforms do.
2. Immediate Bitcoin
This is one of the easiest Bitcoin trading bots in the market. Founded in 2016, Immediate Bitcoin is designed to assist beginners, and ordinary traders get the most out of the cryptocurrency market.
The platform purports to have an accuracy of about 90%. With that accuracy level, an investment of around $250 can generate even up to $2500. Now, this is a great ROI.
Generally, this robot's performance depends mainly on the market's volatility. This is quite different from other platforms that depend on prices changes.
Also, with a rating of 4.5/5 stars in TrustPilot, it shows that investors and traders trust this AI robot. So, you don't have to fear when you deposit that $250 minimum investment.
See related: Robinhood vs. E-Trade
3. Binance
Binance is a great option for those looking for a more diverse selection of coins. They offer over 200 different cryptocurrencies to choose from! However, the platform can be a little confusing for beginners.
If you are planning to invest in Bitcoin, Binance is an excellent option. But, if you are a novice, you'll need to take your time to learn and understand how the platform works.
Here, you can buy, sell, convert, deposit, or withdraw your coins the way you want. The only disadvantage is the fees. It's usually higher than most other exchanges.
4. Robinhood Crypto
While other exchanges charge even up to 4% to trade, Robinhood Crypto offers a free way to do it. This means when you buy $500 worth of crypto, you will receive $500 worth of crypto. No deductions!
Others like Coinbase and Gemini charge a fee of 2.99%, which means a $500 purchase will end up being $497.01.
Even better, the platform allows you to start low, with as little as $1. That's not a privilege that most other platforms offer.
And, you can easily trade in any of the major coins, including Bitcoin, Ethereum, Litecoin, Dogecoin, etc.
You can find more details about this platform on our Robinhood Crypto review.
Key Take Away
Is it too late to invest in crypto? The answer is a resounding No! This is a market that will continue to grow for years to come.
Therefore, if you're wondering whether it is too late for Bitcoin or other altcoins, the best time is now. However, ensure that you do your own analysis of the market. And, don't be in a hurry to invest today and make money tomorrow.
While this might be possible, the long-time investment in the crypto market offers better returns.
Related Resources