What is the credit score needed for Apple Card? If you are looking to apply for the Apple Credit Card, here is what you need to make your approval more probable.
Apple and Goldman Sachs launched the Apple Card – a rewards credit card prioritizing security, privacy, and financial management. It helps users pay off their balances, save money on fees and interest, and build credit gradually.
Just like other companies, Apple requires credit scores to be accepted for the Apple Card program. A credit score is a 3-digit number that falls between 300-850, 850 being the highest. It measures an individual's creditworthiness, and the higher the score, the less risky a borrower looks to potential lenders.
A credit score is based on five credit factors including, payment history, amounts owed, length of credit history, account inquiries, and credit mix. And while there are many models for calculating a credit score, the FICO score is by far the most preferred by financial institutions.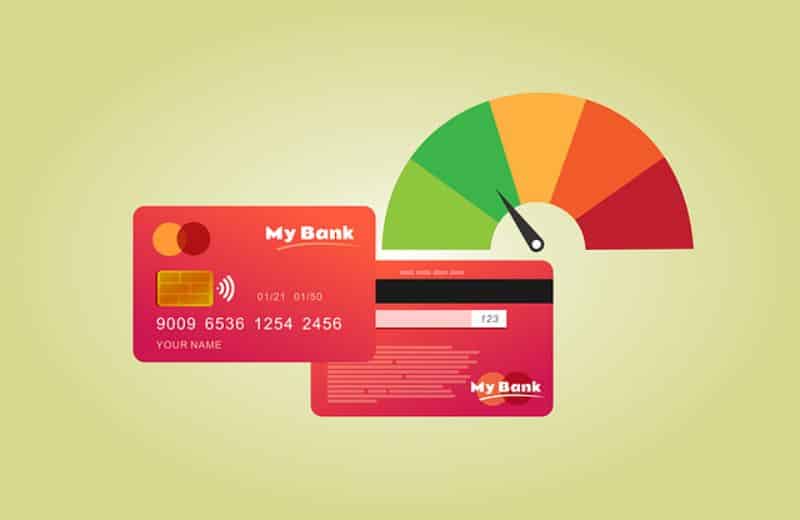 According to Experian, the average FICO credit score (scores issued by any credit bureau including, Experian, Equifax, and TransUnion) in the US is 714 as of 2021. This average FICO score may result from shrinking debt, less to no late payments, and a decline in total debt/total credit ratio.
So, what credit score do you need to qualify for Apple Card? Let's find out!
How Do You Apply for an Apple Card?
Applying for an Apple Card on your iPhone is easy and fast. Follow the steps below:
Sign in to iCloud with your Apple ID
Open the Wallet app and click on the add button
Select Apple Card
Fill out your personal details i.e. name, address, etc.
Complete your application by accepting the terms and conditions.
If your application goes through, the digital Apple card will be added to your wallet app. If you wish to request a physical card, you can do so and it'll only take a few days to receive it in your mailbox.
You can use the Apple Card by logging in to your Apple Card account to make online and in-store purchases. By using the Apple Card together with Apple Pay, you can earn unlimited daily 3% cash back on all your purchases online from Apple, whether you buy them at on Apple Stores, iTunes, the App Store, or Apple.com. You can also earn the 3% cash back reward if you purchase products through select partners such as:
Uber and Uber Eats
Ace Hardware
Exxon and Mobil gas station
Using a physical Apple Card can earn you 1% cash back on eligible purchases.
Even better, you can use the Apple cash back rewards on other Apple products, or transfer to a friend or relative who has Apple Cash. Also, you can use them to pay off your Apple credit card utility bills.
However, to redeem all the options for your cash back rewards, also called daily cash rewards, you'll need to set up an Apple Cash Account where all your earnings from Apple Pay purchases will accumulate.
See related: Reliable Ways to Get Legit Walmart Cashback (Up to 15%)
Why Should You Apply for the Apple Card?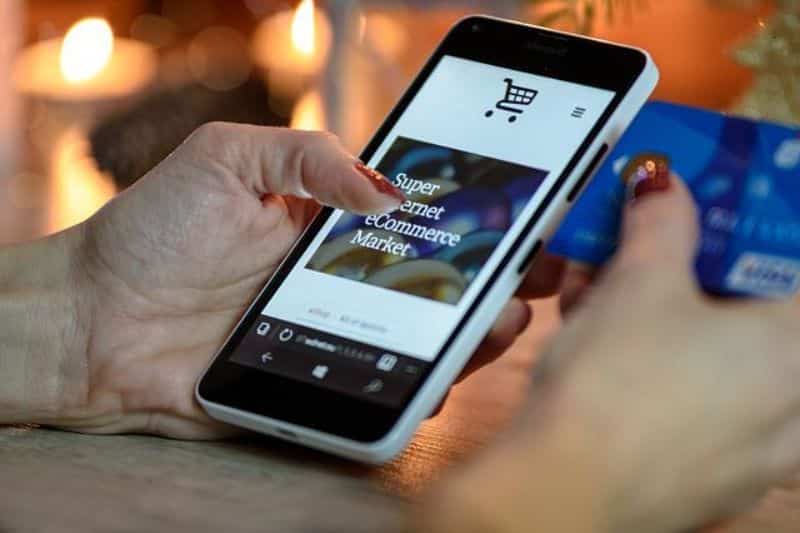 In addition to the Apple Card rewards program, there are other benefits to sweeten the deal. These include:
Security
If there's one thing Apple is well known for is, you know, security; be it the security of its hardware or software devices. This is a factor that stands true for the Apple Card too. For example, the Apple Card comes with in-built alerts to give you a heads-up of your due date payments.
You also receive a notification once a purchase is made to protect Apple Card users against fraud. This way, anytime an unfamiliar charge pops up, you can notify Apple by a simple tap.
Besides that, the Apple card comes with all the security features of Apple Pay.
Simple to Use
While you have a lot of benefits to unpack with the Apple Card, the best of all is how easy it is to use.
You can easily classify all your expenses to see where you're overspending. You can break down your spending into a weekly or monthly plan to make budgeting a breeze.
Further, the Apple Card has an interest rate estimator that shows you how much interest you'd be charged after making certain payments for Apple purchases.
Apple Card Fees
Unlike other cards, the Apple Card does not charge any fee as follows:
No annual fees
No cash advance fees
No international transaction fees
No over-the-limit charges
No returned payment fees
No late fees
In a nutshell, according to Apple, there are no hidden fees associated with the card. This poses it as ideal, making it more appealing especially if you're conscious of costs and extra charges.
For the annual percentage rate, the Apple Card family pays a variable rate depending on a range that is comparable to most users.
Best Tips on Credit Score Needed for Apple Card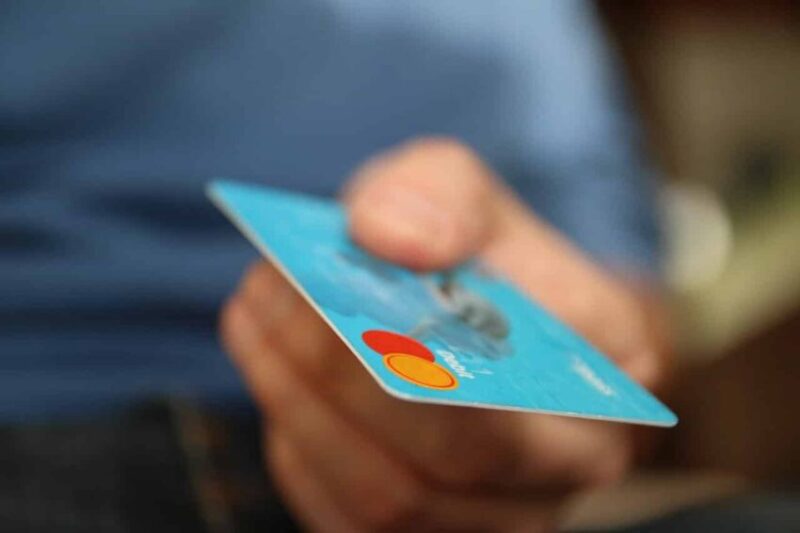 You're probably looking forward to the Apple Card's fine print– from zero annual fees to zero foreign transaction fees. You've figured it's time to hop into the Apple Wallet app and sign up for the card.
But before you go straight to filling out an application, there's one thing you should do first: ensure you're in the best position to be approved. Like other companies, Apple has conditions to offer credit cards.
One of the vital conditions is credit scores. While you can survive with bad credit, it's not always easy or cheap – the Apple Card is not built for such scenarios. Apple and Goldman Sachs require a decent credit score for anyone who wishes to have an Apple Card.
Although there's no mention of a minimum credit score on the company's digital platform, it does point out that you're "more likely to be approved" if your credit score is equal to or more than 690 points.
This number is at the high end of the FICO score's "fair" category. The basic range of the FICO scoring scale is as follows;
300 to 579 – Poor
580 to 669 – Fair
670 to 739 – Good
740 to 799 – Very good
800 to 850 – Exceptional / Excellent
If your score falls below 600, your odds for approval are low and your application may be declined. However, you might get an invitation into the Path to Apple Card program which contains customized steps to help you get approved for the card in the future.
Lastly, Apple Card has an APR of between 13.24% – 24.24% depending on your credit score. This means that Apple approves even those with lower credit scores but at a higher interest rate.
Note, while your credit score is one of the most important factors that Apple considers for your credit approval, it's not the only factor. As a result, it's important to check out whether you meet the eligibility criteria and how your Apple Card is evaluated to be on the safer side.
See related: How Long Does It Take to Build Credit?
What are the Apple Card Requirements?
To qualify for the Apple Card, you should:
Be a U.S citizen or legally residing in the U.S with a residential address (not a P.O Box or a military address).
Use a two-factor authentication of your Apple ID
Sign in to iCloud with your Apple ID
Lift a freeze on your credit report, if any
Verify your identity using a driver's license or state-issued photo ID
How is the Apple Card Application Evaluated?
Goldman Sachs puts together a combination of factors that could affect your Apple Card application. Here are a few reasons why you may get declined.
1. Past or Existing Debt Obligations
If you currently or in the past had debt obligations you failed to meet on time, your checking account was closed by your bank for various reasons, or you've recently defaulted against medical debts, chances are, your application for the card will not be considered.
2. Negative Public Records
A recent bankruptcy, property repossession, or a tax lien on your assets could cause a negative public record which could in turn deter your card application.
3. Heavily Indebted or Insufficient Income to Pay off Debts
Having reached full credit utilization, and having less disposable income after clearing off existing debts are a few factors that could dip you into heavy debts.
This means, you're a high risk to potential lenders and render you unfit for the Apple card. Your credit utilization ratio counts for 30% of your FICO score.
4. Frequent Loan Applications
You could be denied the Apple Card if you have many credit applications.
5. Low Credit Rating
Goldman Sachs uses credit bureaus such as Equifax to assess your Apple card application. If your credit score is 600 and below, Goldman Sachs may not approve your application. it's, therefore, important to confirm your credit rating before applying.
See related: How to Build Credit at 18
How to Check Your Credit Score and Report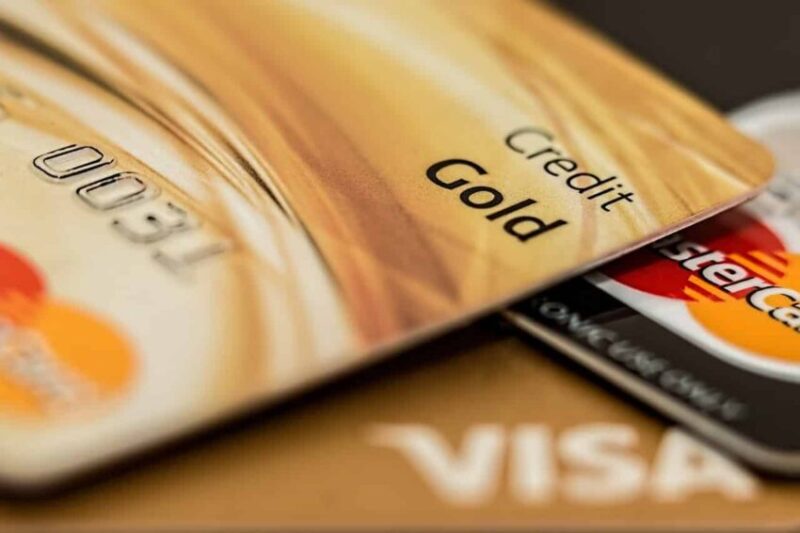 Your credit report shows how responsible you've been with credit. Upon applying for credit, potential lenders can request your credit report from either or all of the three credit bureaus and other credit reporting agencies to evaluate your credit risk.
What's Included in the Credit Report?
Your credit report provides:
Personal Identifiable Information (PII) – This includes your name, address, Social Security Number, Date of Birth, and your employment information.
Past and Current Credit Accounts – Your lenders account for the number of times you have established an account with them. Other details include the type of account (for example, mortgage, student loan, or auto loans), the date these accounts were opened, your credit limit, accounts balances, your payment history, and whether you made the payments on time.
Credit Inquiries – This lists every lender who has requested your credit report for the last two years.
Public Record and Collections – The credit bureaus request your public record information from the state and county courts. The public record information includes recent bankruptcy, overdue debts sent to collections, foreclosures, etc.
How to Access Your Credit Score
There are a few free ways to access your score:
Credit Karma in partnership with Equifax and TransUnion offers free credit reports. All you have to do is sign up to access your reports for free anytime by logging in directly through their website or mobile app.
Credit Karma uses your credit report information to estimate your loan limits and offers that you may be eligible for depending on your credit standing.
2. Check with your Credit Card Issuer or Lender
Most credit card issuers offer free credit score services to their cardholders. Check with your provider to see whether this benefit is included in your card.
3. Nonprofit Credit Counselor
Your credit counselor can access your credit scores for free and help you through the details. You can find a credit counselor at National Foundation for Credit Counseling.
How to Improve Your Credit Score (Recommended by Apple)
While you can take advantage of Apple's Path to apple Card following your application's rejection, there are plenty of financial moves that can help you boost your credit score.
Most of the steps needed to increase your credit score are the same irrespective of what your goals are. However, Apple offers the following tips to improve your score enough to qualify for the Apple Card.
1. Make sure you pay your bills on time. Payment history counts for 35% of your FICO score. Making on-time payments for all your bills can increase your rating.
2. Reduce the amounts owed. Generally, amounts owed refer to the total debt you owe in relation to your credit limit. While it does not count much in your credit score, it greatly affects your credit utilization ratio which is the second most factor for FICO credit rating.
Using a high percentage of your available account balance could easily lead to late or missed payments. Decrease your credit utilization rate by lowering your personal loans and credit card debt.
3. Pay due debts. Apple cautions that payments that are due proportionately affect your approval rates depending on how late you are.
Wrapping Up
Just like most potential lenders in the credit card industry, Apple demands a specific credit score for any person willing to take credit through the Apple card. Also, the company has to look at your credit history to learn how your finance perform.
To know your credit score and credit history, you can request a report from the three credit bureaus for free. There are other credit bureaus where you get your credit information without paying a dime.
If you have a low credit score according to the three, there are several ways to build credit.
Frequently Asked Questions (FAQs)
Is Apple Card worth getting?
Of course, if it has the features and benefits that speak for you. Ask yourself what is most important to you and choose wisely.
Do you need a good credit score for an apple card?
Generally, you'll need a good credit score (690 or better).
Is there another way to get my Apple Card application approved?
Yes. The new Path to Apple Card is a program meant to increase Apple's customer base. Even if you have a lower credit score, you can receive an invitation to reapply once you've improved your score.
Related Resources