Do you wish to learn how to create wealth without requiring too much capital? Here are incredible tips on how to get rich from nothing.
No one likes being broke. I surely know I don't. However, getting rich and attaining financial freedom is not always easy. And, if you don't get a big kick start from a hefty inheritance, it gets even harder.
However, this doesn't mean that you can't get rich even without much capital. In fact, so many people have done it. For instance, the likes of Jeff Benzos, Bill Gates, or even Mark Zuckerberg.
These guys started their businesses from quite humble beginnings but are now on the top of the world's richest individuals. So, what did they do that you can do to replicate that success?
Well, if you want to learn how to get rich from nothing, the fact is that it's not impossible. However, it will require your effort and dedication to achieve it. This article explores various tips on how to get rich from nothing.
But first…
What Does It Mean to be Rich?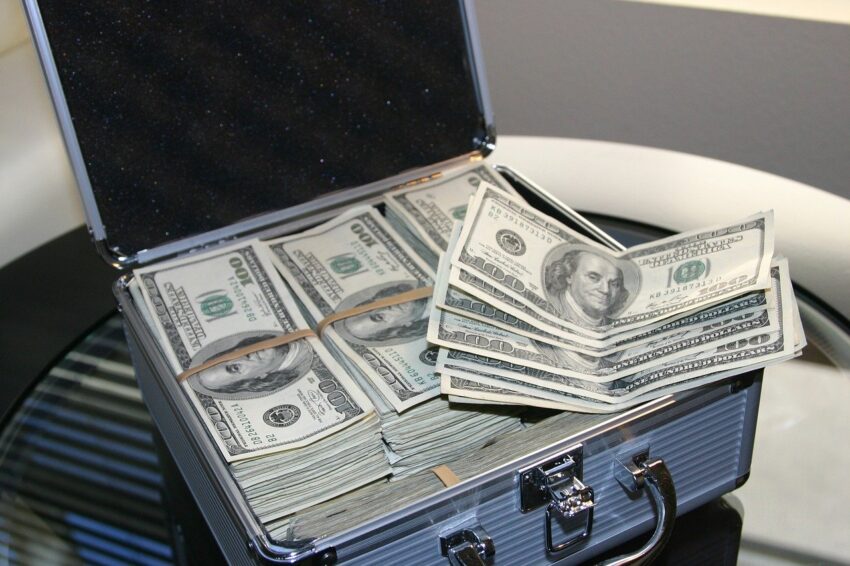 The truth is, being rich implies different things to different people. For instance, someone may consider earning $5,000 a month as being rich, while someone else will regard having properties worth millions of dollars as being rich. In essence, being rich is relative, depending on who is looking at it.
However, the fundamentals of richness lie in the ability to provide for one's self, without undergoing too much struggle. In other words, what experts would call financial freedom.
Richness doesn't mean having properties, cars, or even going on several vacations. Remember, most people do so through borrowed money, which they end up paying back with huge interest rates. And, the goal is to be rich, not to look rich.
Rich vs Wealthy
This is where the aspect of net worth comes into play. For instance, while most people will define richness by the amount of money you earn, being wealthy, on the other hand, is determined by your net worth.
Take this example:
Person A has an annual income of $100,000 but a net worth of $500,000. Person B earns $75,000 annually, but their net worth is $100,000. Of these two people, who is rich and who is wealthy?
The truth is, people will have different opinions and explanations. Some will say that the first person has a great potential to earn more money in the future. On the other hand, some would argue that the second person is better as they can liquidate some of their assets (which are gaining value each passing day) to invest in even more streams of passive income.
In my opinion, unless the first person finds a way to invest his money to grow his net worth, the second person will always be ahead. Therefore, the first person may be rich, but the second one is even richer.
In most cases, rich people will show their money by leading a flashy lifestyle. In comparison, wealthy people save and invest their money for a more comfortable future.
Tops Ways on how to Get Rich from Nothing
As we will see in this article, there are more than enough ways to become a self-made millionaire starting from scratch. Therefore, if you are tired of your constantly empty wallet, here are excellent tips on how to get rich from nothing:
1. Climbing the Corporate Ladder
For most people, career growth seems like the most viable way to become rich. And, I don't refute that. Many people have indeed made it in life by climbing the corporate ladder, although this isn't still my favorite option.
While those that make it to reach their careers' apex enjoy all the perks, respect, and money that accompanies it, it's also not an easy process. And, not many people get to reach there.
For instance, in a company of as many as 10,000 employees, there is usually one CEO, President, and several chief officers. So, while these few people take home hefty perks and lead a great life, the rest of the park remains on the "average life" status.
Therefore, if you want to follow this route to become a millionaire, you must be determined to work extremely hard to achieve those few top positions. One thing you should note here is that promotions are usually performance-based – unless some friendship, trust, or favoritism comes into play.
However, when you reach those top positions, you'll undoubtedly enjoy the fruits of your toil and years of dedication.
Generally, the average age of CEOs in the US is around 54.1 years, according to Statista data. And, the average annual income for big companies' CEOs has risen over time to reach a high of $17.1 million, according to a report by Economic Policy Institute.
The data shows that while it may take long before you reach there, the pay is worth the wait.
2. Start your Business
Starting a business is another excellent option for those looking for a way to get rich from nothing. As I mentioned earlier, some of the world's richest individuals started their businesses from scratch.
So, what do you need to start a business?
Must you have that "billion dollars" idea to succeed in business?
Well, while most of us dread the idea of starting our own businesses due to the uncertainties involved, the truth is that the process can be quite easy. So many people have done it before, and even the simplest idea can become the next thing.
Also, if you don't let go of that employment comfort and venture into the world of infinite opportunities through business, you might never achieve those dreams of once becoming rich.
So, what are the dynamics of starting a business?
Follow these steps:
Define your Business Idea
You must have something in mind about the kind of business you want. Start by evaluating it well, looking at it in both lights – negative and positives.
If there are other businesses like yours in the area, try to find out how you can be unique to attract more customers. What will differentiate your products or services from the rest of the businesses?
Formulate a Business Plan
After thoroughly evaluating your business idea, you should now come up with a business plan. This step outlines exactly what the business entails and how it will operate.
It also includes how you intend to make profits and recoup your capital. In essence, it includes the short and long-term goals.
Come Up with a Business Name
Find a unique name that is easy to remember. Ensure that the name is not already registered and reserve it.
Also, create a website for your business as everything nowadays is going online. This will make it easier to market your business.
Starting any business, no matter how small, requires some capital. Therefore, depending on the size of the business you wish to start, try to find some funding.
You can fund your startup from your savings, support from family and friends, angel investors, or even financial institutions if your credit score is okay.
See related: How to Raise Money for Real Estate Investing
Since you now have a business idea, a plan, a business name, and the money, it's time to register the business and start working. This includes getting business registration for the said type of business from the state and your area's local authorities.
After registration, you also need to get operation permits and licenses from the relevant local authorities. Also, open a business bank account. After this step, you are all ready to start business operations.
3. Invest Wisely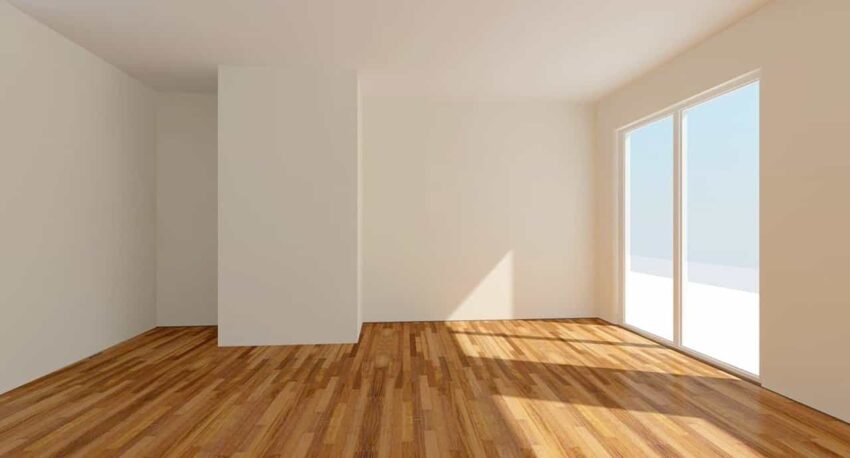 Do you still want to learn how to get rich from nothing? Here is the third option for you.
If the first two options seem like too much work, investing might be just what you need. In fact, if you want to know how to become wealthy in 5 years, investing is the way.
But where do you start?
Luckily, you don't need millions of dollars to start investing. In the real sense, investing has currently become so accessible to anyone, such that even with just $500 or $1000, you can start your investing journey.
This is through some incredible platforms like Fundrise, RealtyMogul, PeerStreet, etc. Even better, some of these investment platforms have automated the process. This way, all you need is your small capital, choose a portfolio, and wait to make money.
If your main question is how to become rich with no money, real estate investing is the number one option. It offers the desired financial freedom by providing the best source of passive income. But, you must know how to invest wisely.
There are several ways you can invest in real estate, including:
Residential properties
Commercial properties
REITs
Each of these types of investing has its merits and demerits. And, it's upon you to decide which one fits you best. Let's take a look at each:
1. Residential Real Estate Investing
Depending on your location, this type of real estate investing can be quite lucrative. It involves investing in single-family homes, multi-family homes, apartments, mobile homes, Condos, etc.
If you decide to invest in single-family homes, the RoofStock investment platform has your back. And if your interest is in multi-family properties, Origin Investments and DiversyFund platforms work best. You can also decide to buy these properties by yourself, and either rent them out or resell them at a profit.
2. Commercial Real Estate Investing
Commercial properties include office buildings, business premises, etc. It also includes buying and renting such properties to tenants or reselling them at a profit.
The good thing about renting the property is that it creates a passive source of income. But, reselling it might offer larger cash flows and profits. And, if you are looking for the best platform to help you invest in commercial real estate, CrowdStreet best fits this position.
Advantages of Residential and Commercial real estate investing includes:
Tax advantages
Building equity on such properties
Large cash flows and returns
However, if you are out rightly buying these properties, the cost is high. And since we are looking at how to get rich from nothing, looking for platforms that allow you to invest in real estate despite your small capital is the way to go.
3. REITs
REITs are a great alternative to the traditionally known way of investing in real estate – buying to rent or flip. REITs allow you to invest in all types of commercial and residential properties, even with the smallest amount of capital. In essence, they are companies that own and manage various real estate properties for investors.
According to Investopedia, some of the best value REITs currently include Annaly Capital Management Inc., AGNC Investment Corp, and SL Green Realty Corp.
How to Become a Millionaire Overnight?
Unless you've won a lottery or the prices of some cryptocurrency you had invested in skyrocketed, there is no easy way to become a millionaire without working hard for it.
However, this doesn't mean that you won't encounter some get-rich-quick schemes promising millions of dollars for doing almost nothing. But, if you want to get rich genuinely and avoid losing your money, the above-mentioned ways work best.
Don't rush! With time, you will have more than enough knowledge and skills on how to become a millionaire without risking your hard-earned money.
Rich Verses Broke
While rich people can afford themselves a great lifestyle, broke people can't. Broke people have not yet attained financial freedom.
However, while some people will portray a rich lifestyle, they might actually be more broke than you may ever know. This is because they are living beyond their means, with huge credit card debts and loans everywhere. This way, almost everything they earn is used to sustain their flashy lifestyles, leaving nothing to invest in for the future.
What's the Point of Being Rich?
The primary reason for striving to be rich is to be able to provide for yourself and your family. However, being rich doesn't necessarily imply the properties you own or how much money you earn. Sometimes it's all about your state of mind.
This way, whatever you have, whether meager or huge, is enough for you. Also, at least you can still spare some for the future.
Related Resources