Building wealth is something that can be achieved by anyone willing to put in the work. This post will discuss how to build wealth step-by-step—interested in learning more? Keep reading!
Wealth is essential for everyone, and there are many reasons to start building it now. More money will allow you to live a better life, do what you want, and provide opportunities you never thought possible.
But building wealth is something that the vast majority dream of but few achieve. Why? It takes dedication, working not just hard but smart, and a bit of luck – but with the right approach, financial freedom is definitely achievable.
First, it's essential to understand that wealth is created differently. And the key to wealth accumulation is using different strategies like regularly saving, investing in the right assets, and diversifying your income streams. An important aspect is ensuring you stay disciplined. Once you have a solid foundation, your wealth will start compounding.
So, how can you accumulate wealth? Let's get into details:
Top Tips on How to Grow Wealth
To get more money, create wealth, and have financial freedom, here are incredible ways you should consider.
Take Control of Your Personal Finance Issues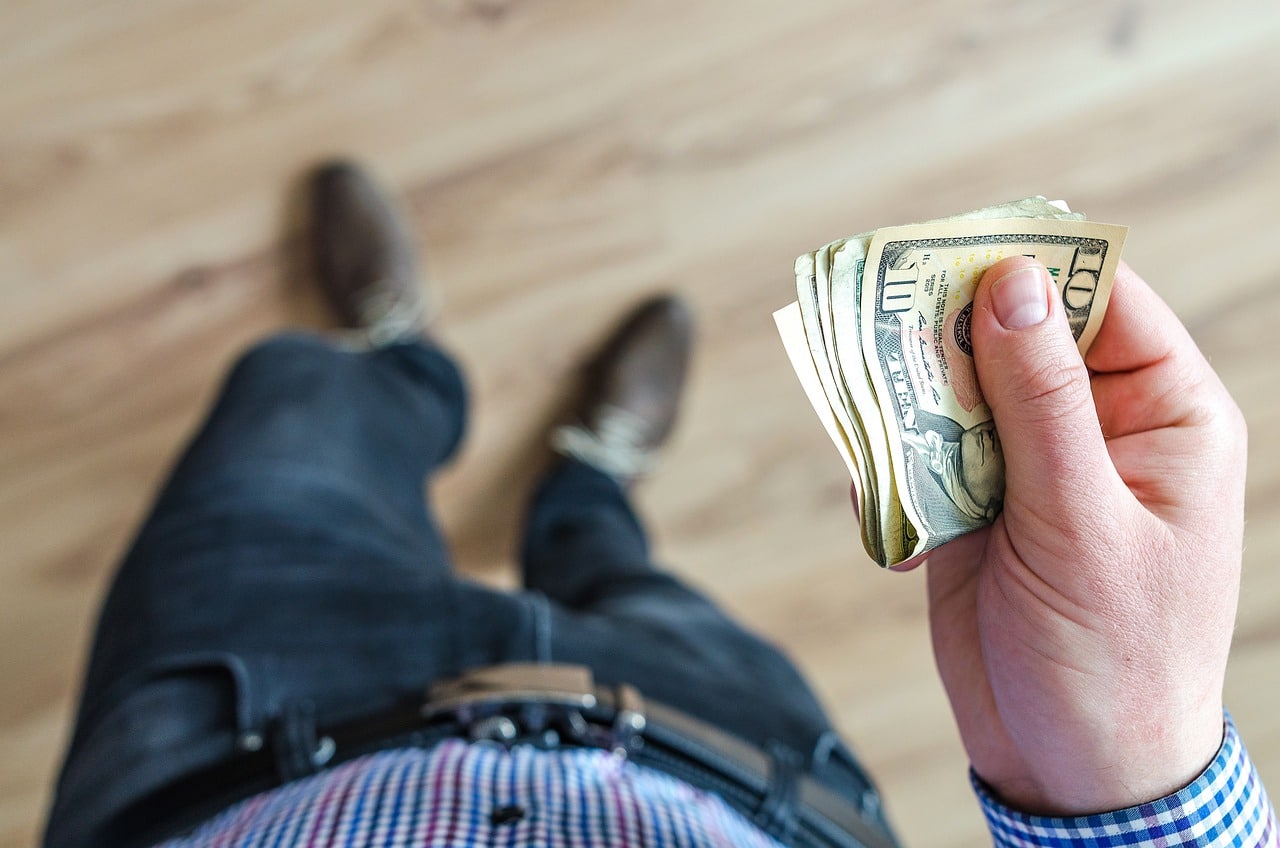 It's essential to stay on top of your personal finances to secure your future financial life. First, you may consider talking to a certified financial planner. A certified financial planner can help you create an investment and financial plan and provide advisory services on the best ways to achieve them. A planner will also help you compare different financial planning options and pick the one that best suits your needs.
Also, take the simple steps that will help you manage your personal finances. Here are a few tips to help take charge of your personal finances:
1. Create and Stick to a Budget
If you want to build wealth fast, one of the most important things you can do is create and stick to a budget. This will help you stay organized and ensure that every penny is being spent in the most effective way possible.
A budget will help you identify your needs and priorities and determine how much money you spend each month. It will also help you save money by sticking to a set amount of money that you can use to purchase whatever items or services you need.
Of course, creating a budget alone isn't enough – you also need to be consistent with it. You need to be able to stick to it even when times are tough.
Following a budget can save you money every month, which you can invest for long-term gains. So, stick to a budget and discipline yourself with spending – this will help increase your accumulated wealth.
See Related: Ways to Save Money on a Tight Budget
2. Build an Emergency Fund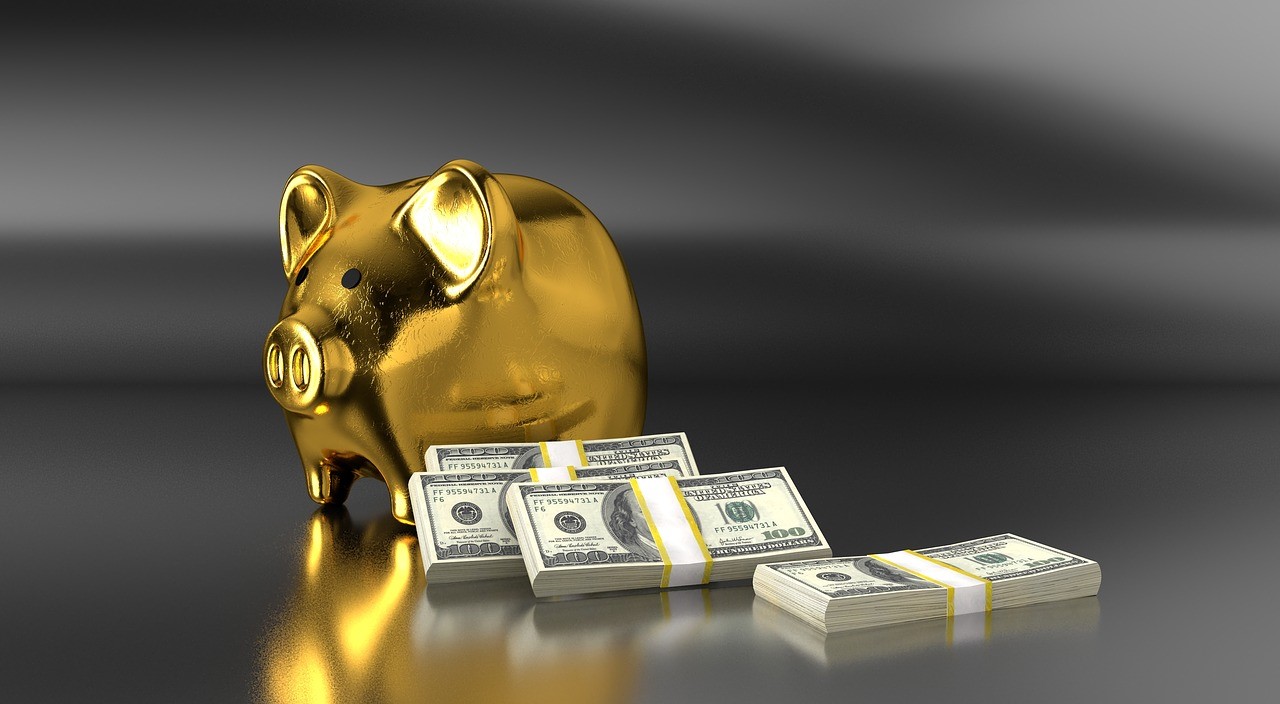 A vital step to take in building financial security is to have emergency savings. Saving money is essential for your financial stability in the long run.
To save money, live below your means, cancel automatic subscriptions, and use cash-back platforms when shopping online. The money you save can cover unexpected expenses, like a car repair or missed rent check.
An excellent way to build your emergency fund is by contributing to a personal retirement savings plan like Solo 401k or Simple IRA. You will get tax breaks for doing this, which makes it even more beneficial.
Also, consider depositing your money in a high-yield savings account. It's safe since the Federal Deposit Insurance Corporation covers it, and you earn interest.
This emergency fund should ideally cover at least six months' worth of living expenses. So, make sure you transfer a fixed percentage of your income into monthly savings to build a buffer for difficult times.
Creating an emergency fund is equally as important as having a healthy bank account – without savings, you would find it challenging to deal with financial setbacks down the line.
3. Pay-off Debts
Wealth is not a destination; it's a journey. It starts with understanding the difference between good and bad debt and avoiding the latter. Bad debt can actually be quite dangerous to your wealth – it can lead to bankruptcy.
First, pay off your bad high-interest debt, like payday loans, and avoid them. Then clear off other debt like student loan debt and title loans to reduce your monthly payments. This will free up more monthly money to invest in productive assets that can grow over time. And it will help you accumulate wealth faster than spending the same amount on interest and fees every month.
Paying off your debts as quickly as possible also improves your credit score and shows lenders that you're a responsible borrower who takes care of your financial obligations. You can pay off your debts through debt consolidation.
Debt consolidation can also be a great way to save money on loans – especially if you have several high-interest debts bundled together into one payment plan. By doing so, you'll avoid interest payments altogether and possibly even qualify for better terms (since creditors may be more willing to offer less favorable rates when there's only one loan involved).
You can also save even more money by refinancing your home equity loan into a low-rate loan or HELOC. You'll have fewer total costs (including interest and principal) over the life of the loan, so there's really no reason not to take advantage of these opportunities.
And finally, always keep a close eye on your financial goals – knowing where you want to end up will help guide decisions regarding debt repayment.
4. Have an Insurance Coverage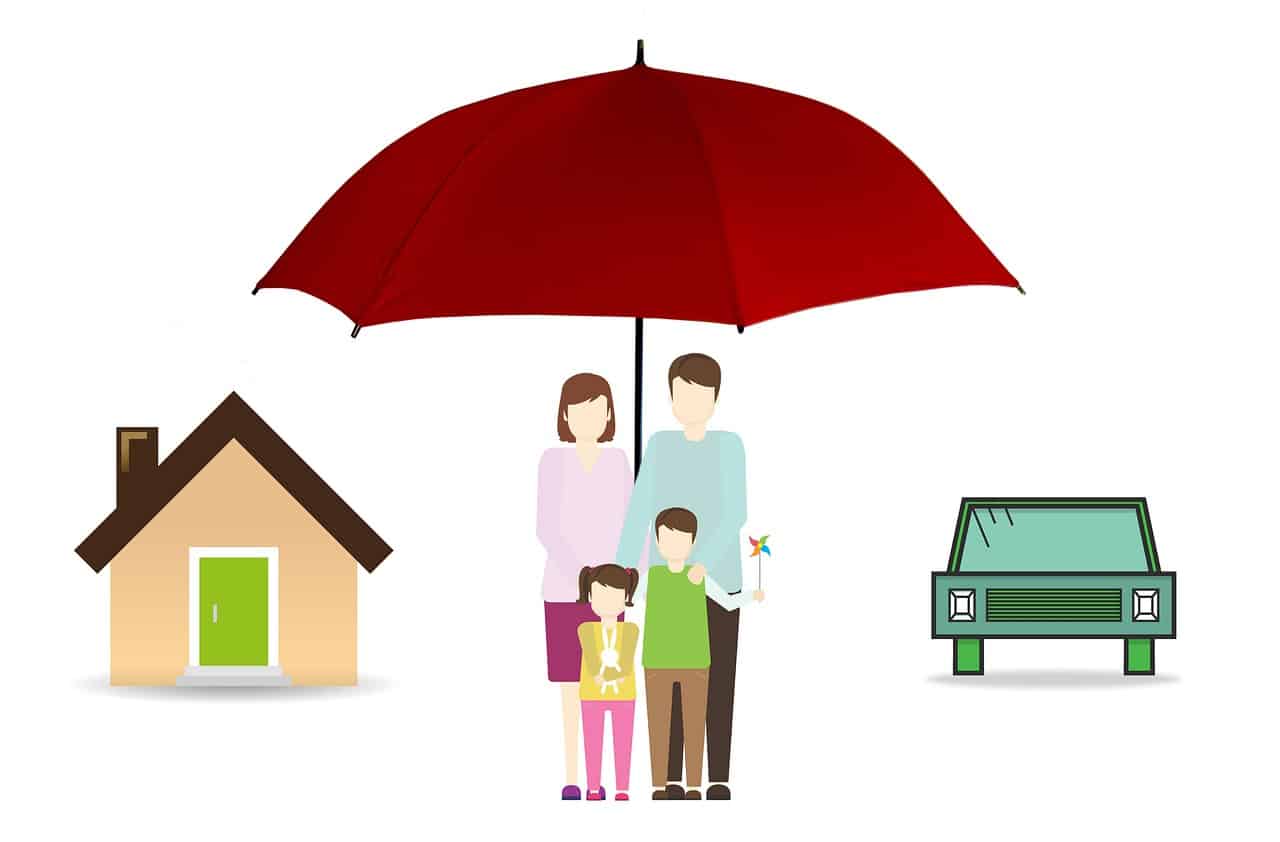 Wealth is built by taking care of your financial health and protecting yourself from potential risks. One crucial way to do this is to keep all your assets hidden from thieves – using a safety deposit box or private bank account is one way to achieve this goal.
Another crucial way is to have insurance coverage. Make sure you have comprehensive insurance coverage for medical expenses and financial losses if something goes wrong.
There are a few different types of insurance covers that you should consider having, depending on your situation and budget:
Health insurance is especially important if you have chronic illnesses or use prescription medications. It can help cover costs for things like surgery, hospital stays, and prescription drugs.
Disability insurance: If you become handicapped or lose your job, this coverage can help ensure that you can live comfortably while trying to get back on your feet.
Life insurance is essential if you have a family or are planning on having children in the future. It pays off your debts and provides comfortable financial security for your loved ones if something happens to you.
How to Use Life Insurance to Build Wealth
If you want to grow wealth over the long term, then life insurance is a great way to do it. Life insurance can help you protect your family and assets if something happens to you. It also gives you a secure financial base from which you can start building your wealth again.
Different types of life insurance cater to different needs and budgets. Some policies offer cash benefits in the event of your death, while others provide coverage for your dependents. You can also choose policies with early payment options or lifetime income guarantees.
No matter what type of life insurance policy you choose, read the fine print carefully and get expert advice from a licensed professional before purchasing it. It's essential to ensure that the policy meets your specific needs and protects your loved ones as best as possible.
5. Monitor your Bank checking and Savings Account
Wealth building is all about making smart investments and saving money. Keeping a regular check on your savings and checking account is essential to make the most of your money.
You can monitor your bank statements regularly to know your financial situation. This will help you spot any sudden changes in your finances, and you can then take appropriate action (like budgeting more or cutting costs) to protect yourself from potential financial risks.
You can also invest in a wealth management plan to help you grow your money over time. A wealth management plan includes advice on how to make intelligent investment decisions, as well as tips on how to protect yourself from market volatility and other risks. It's a great way to ensure you're getting the best possible return on your investment while keeping everything under control.
You should also keep an eye on your credit score, as low scores can lead to higher borrowing costs and limit your access to certain financial products. Also, monitor the amount of debt you're accumulating and make sure that you are paying it off as quickly as possible so that you don't end up with a heavy debt burden that will be difficult to manage.
Finally, ensure your savings account has enough money to cover you during unexpected crises or economic downturns. So, stay vigilant by regularly checking your bank account balance, credit score, and investment portfolio performance to ensure everything is in order, so there are no surprises down the line!
6. Save in Retirement Accounts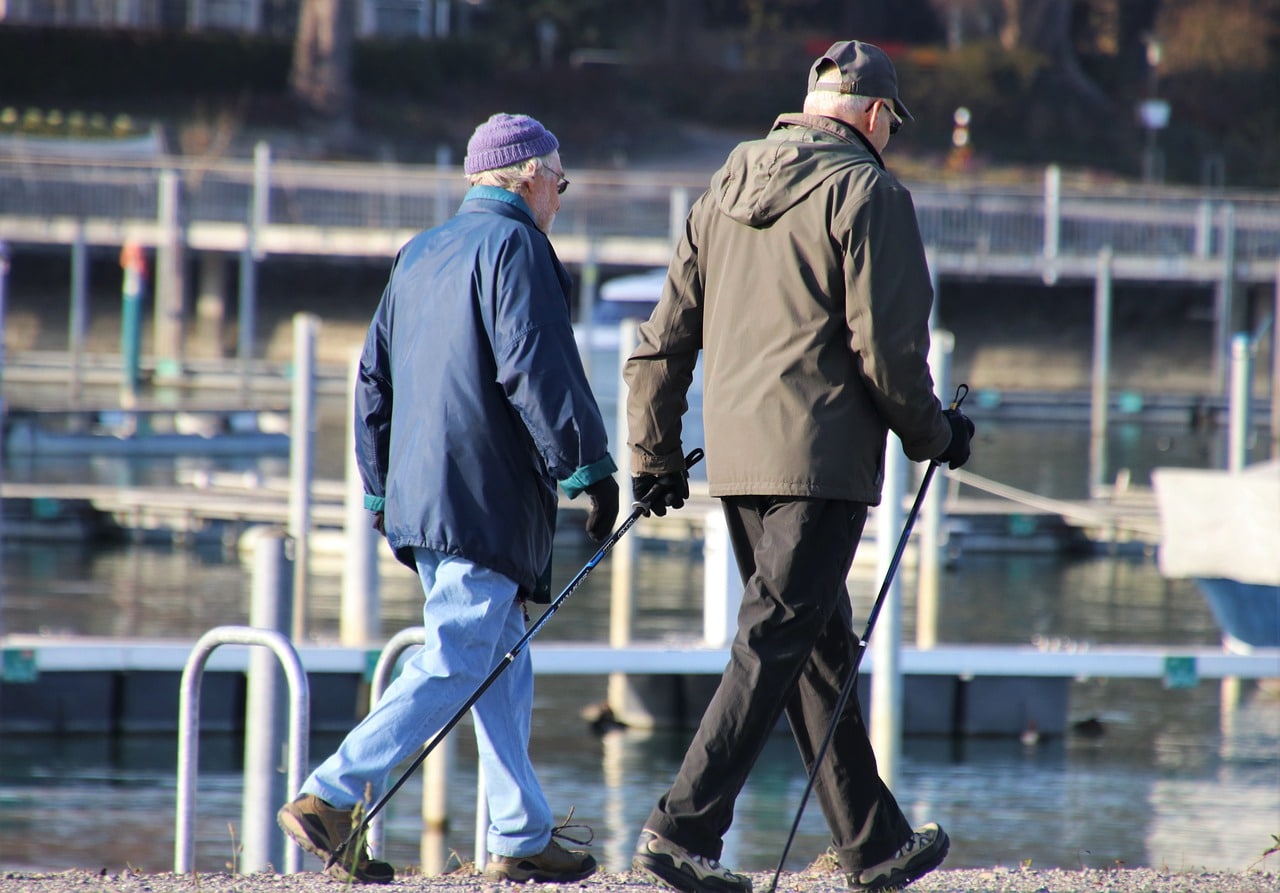 Retirement account contributions are a great way to save for retirement age. Also, investing your money wisely can help you achieve financial security in your retirement years.
There are various types of retirement accounts available – such as an IRA account or 401 (k). It is beneficial to have multiple savings and investment options so that you can adapt as market conditions change over time.
The best thing about having these accounts set up is the peace of mind they provide during uncertain times – knowing that your money is safe and will grow steadily over time.
7. Roth IRA
There are many account types available when it comes to investing, but a Roth IRA is one of the most beneficial. This retirement account type is a tax-free tax on contributions, and withdrawals are also not taxed and are penalty-free, which makes it a great way to save for retirement. Since contributions aren't taxed as long as they remain in the account, it'll result in more significant returns when you start investing.
In addition, your wealth is fully protected if something unfortunate happens and you lose your job or home ownership entirely. A Roth IRA should definitely be at the top of your list when looking into investment options that will grow your wealth!
8. 401(k)
401(k)s is another excellent way to save for retirement. This is an employer-sponsored personal pension account. It can either be traditional or Roth 401k. These differ primarily on how taxation occurs.
For example, the traditional one is pre-taxed, meaning they reduce the taxable income, but withdrawals are taxable. On the other hand, the Roth 401k are made with income payments, but withdrawals aren't taxable.
The maximum amount to contribute to 401k changes with inflation rates. In 2022, the annual employee contributions are $20,500.
How to Use Debt to Build Wealth
One of the best ways to build wealth is to use debt to purchase assets or to invest in income-generating opportunities. This is because debt allows you to buy things you can't afford outright but will eventually be able to pay off. Also, when you borrow money, you can invest it in something and get a higher return on your investment.
For example, if you want to buy a house, you can use a mortgage to do this. The mortgage company will lend you a set amount of money, and you'll have to pay it back over time with interest. However, since the house will eventually be worth more than the original loan amount, you'll make a profit on your investment.
9. Use Credit Card Debt
Do you know how to Leverage Credit Cards to Build Wealth? Well, credit cards are a great way to build your wealth. And credit companies know this very well.
Simply use the cards to purchase items you can afford and then pay off the monthly balance.
But when using a credit card to build your wealth, there are some basic rules you should follow. For instance, when it comes to your credit card debt:
Always pay your bills on time,
Keep your spending under control,
And don't use the cards for frivolous things like gambling or eating out excessively.
If you follow these simple guidelines, then you're guaranteed to succeed in building wealth with credit cards.
See Related: How to Leverage Credit Cards to Build Wealth
How to Build Wealth from Nothing
There are many ways to grow wealth over time. But perhaps the most important thing is finding a passive income stream that will supplement your regular income. There are a lot of options out there, but some of the best ones include:
Investing in stocks or other securities
Running a business
Investing in real estate
10. Make Investments in Stocks and Other Securities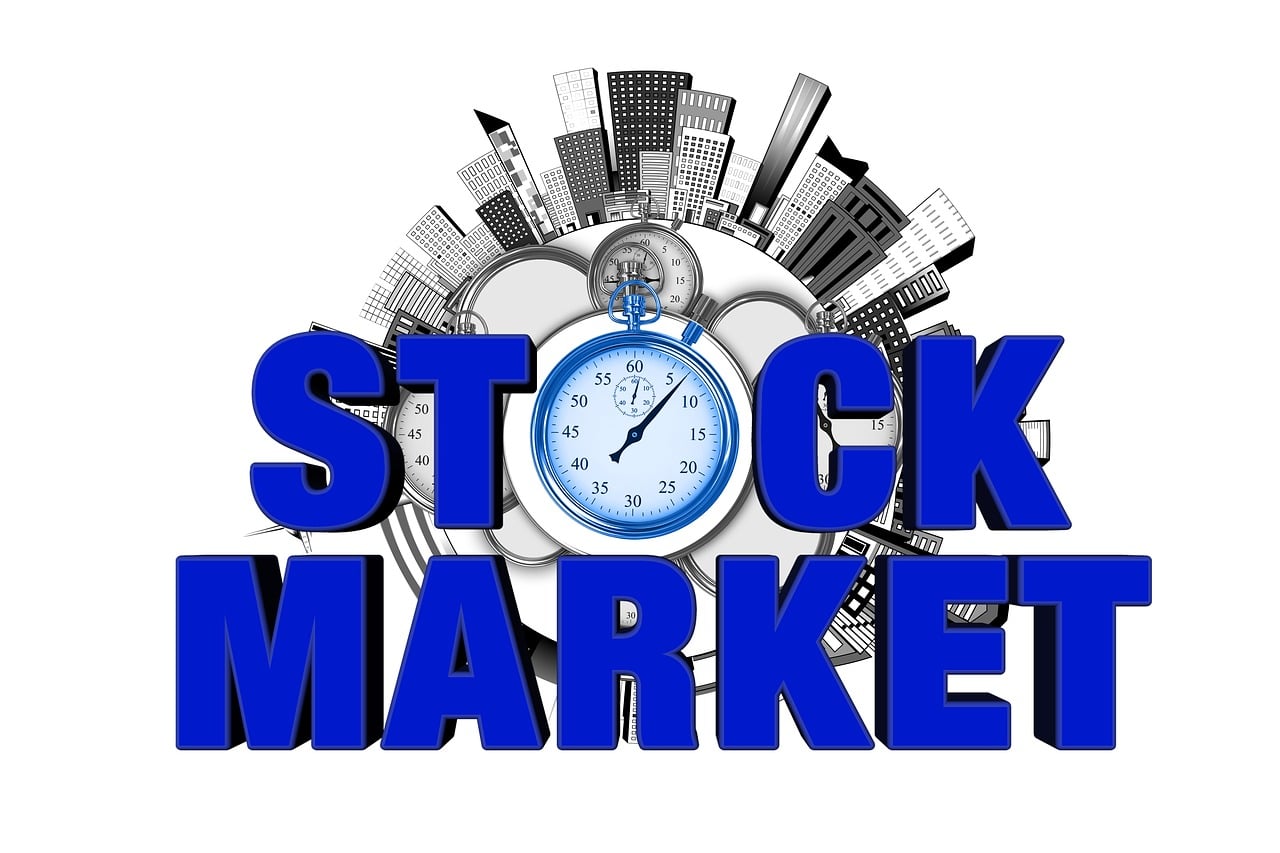 To protect wealth over time, invest in high-yield securities and mutual funds that provide stability – something that won't fluctuate as much as stock market prices during volatile times. By following these simple steps, you'll be on the right track to building long-term financial security.
How to Invest Money in Stocks
Investing in stock that will provide stability can build a nest egg that can last for years. Invest in a diversified portfolio, so you don't get emotionally attached to any stock or industry. Doing this makes you less likely to be affected by sudden market changes, so you can focus on building long-term wealth.
You must understand the stock market basics and stay informed about current events to make sound investment decisions. This includes understanding what stocks are and their different risks, knowing how dividends work, understanding stock options, etc.
Also, consider getting an investment advisor to help you decide on the best investment strategies. Doing this will help protect your wealth while also giving you an edge in investing smartly in the future market.
Before investing in any particular stock, it is essential to do your research. Understand the company's financials and how it plans to generate future revenue growth. Additionally, be aware of any potential risks involved – stock prices can go down and up.
When buying stocks, you may invest in publicly traded companies. This way, you get a sense of transparency and accountability regarding corporate governance. As long as you diversify your portfolio so you are not overly dependent on one stock or sector-wise investment strategy, investing in stocks should be an enjoyable experience.
Use a Brokerage Account to Invest in Stocks
What is a brokerage account? A brokerage account is a great way to invest and grow your money over time. The financial institution also protects it, so you can rest assured that your money is safe and will be able to grow at a healthy pace.
There are many different brokers – find one that best suits your needs and budget. Perfect examples of best brokerage accounts include:
Once you have an account with them, you can start investing in stocks, ETFs (exchange-traded funds), real estate, and more. Make sure to track your progress regularly to know the returns on each investment.
See Related: How to Withdraw Money from Robinhood
Use Robo-Advisors
Robo-advisors are investing platforms that automate the entire process of investing. This means you don't have to worry about it – the Robo-advisor does it all!
Robo-advisors are a great way to get financial advice that you can trust. By automating your portfolio and giving you regular updates on how the investments are performing, these services can help save you time and money.
A variety of Robo-advisors are available on the market, so it is essential to do your research first. Make sure you understand their fees before investing any money, as this could be a costly mistake.
Perfect Robo-advisor apps include:
Personal Capital – Best for portfolio management
M1 Finance -Best for low-cost and sophisticated investors
Betterment – Best for beginners
Wealthfront – Best overall for goal planning
Merill Guided – Best for education
See Related: Robinhood vs TD Ameritrade: Which Platform is Best
11. Make Real Estate Investments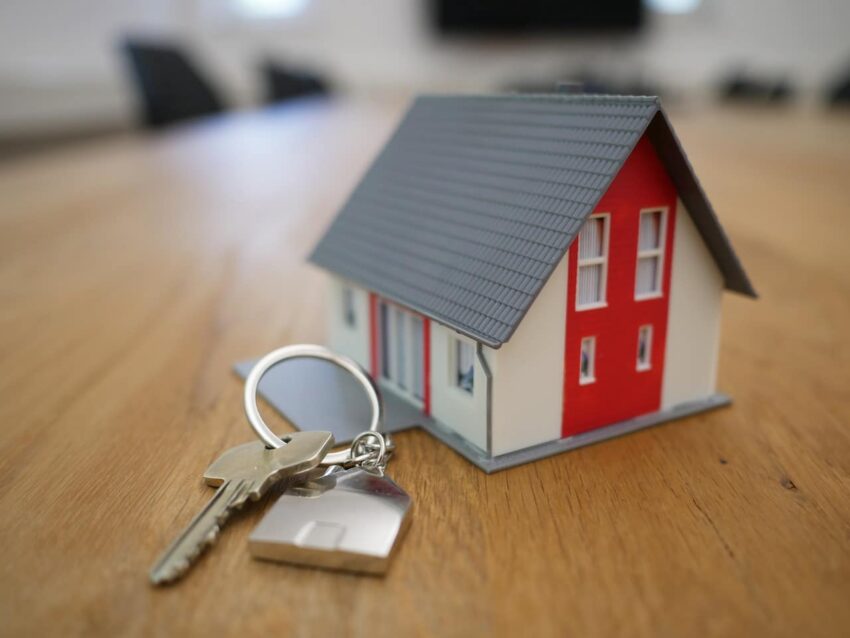 Real estate investment is a high-return investment that can provide you with great wealth over time.
To start off, invest in low-risk real estate assets such as REITs. Then make timely adjustments to your portfolio by getting into other real estate investments like flipping houses, turnkey projects, etc. Over time, real estate investing can be one of the most profitable ways to grow your wealth.
Try these incredible options if you want to know how to build wealth with real estate investing.
Real Estate Investment Trusts (REITs)
This is one of the best ways to generate income over time. Real estate investment trusts are a type of investment that allows you to invest in income-generating properties.
With Reits, you can invest in real estate without dealing with the hassle and risk of owning or managing the property yourself. This is because REITs operate as an intermediary between landlords and tenants, providing both the benefits of ownership and reducing the risk associated with renting.
See Related: How to Invest in Real estate Without Being Landlord: Ingenious Ways
Real Estate Crowdfunding
Real estate crowdfunding is a great way to invest your money in a volatile market and get exposure to a wide range of properties. The best thing about crowdfunding real estate is that it allows you to invest in high-quality properties at a fraction of the cost of buying them outright.
Another great benefit of crowdfunding real estate is that it gives you access to properties that would be otherwise unavailable to you due to geography, price, or timing. Crowdfunded properties may also be more diversified than those available through traditional methods, giving you better odds of finding something that meets your needs.
Some of the best platforms to use to invest in Real Estate Crowdfunding include:
See Related: Real Estate Crowdfunding Guide: What is it and How to Invest
Increase Your Income
Building wealth is all about making smart choices and investing in the right places. There are many ways to do this, from selling services or products online to establishing a good reputation and staying up-to-date with industry changes.
You can also maximize your income by working on behalf of others. For example, you could be a personal assistant, marketer, delivery person, or consultant.
Finally, take advantage of the latest technologies to grow your business faster. This includes social media, email marketing, and website design and development. Here is how you can increase your income:
12. Take Up High-Paying Jobs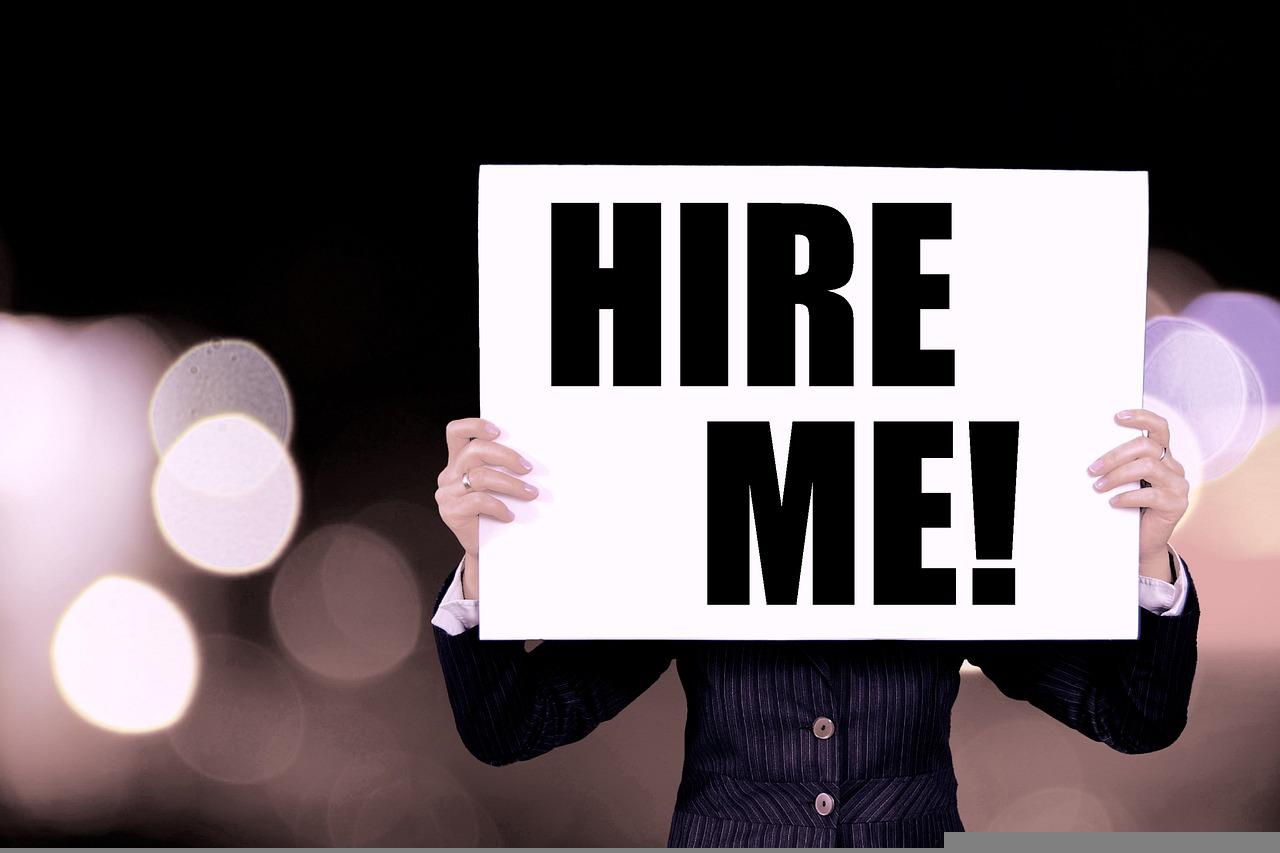 Taking up high-paying jobs is one of the most brilliant things you can do for your wealth and financial security in the long term. It is essential to have multiple income streams, so you are not entirely reliant on one particular source of income. This way, if something goes wrong with that source of income, you won't go into debt or experience financial hardships.
13. Start Side Hustles
Another way to create wealth is to make extra money with side hustles. It can be offline or online side hustles like starting a blog or doing affiliate marketing.
Running a successful side hustle is not an easy task. However, you can get there with the right approach and hard work.
14. Venture into Business
There are many exciting opportunities for those who want to venture into business. Whether you have an idea, there is a way to make it happen – through building a solid team and investing in the right resources.
Before you even think about starting your own business, it's essential to be financially ready – having enough capital set aside and making sure everything is legally in order. Once you have all this, the most important thing is putting together a solid business plan to help guide your future decisions.
Make sure that everyone working on your project has their role firmly defined, so nothing falls through the cracks during intense planning periods and crunch times. And last but not least: be involved in every bit of it.
FAQ
How can I build wealth in my early 20s?
Start saving as early as possible by having a budget and sticking to it. Another important strategy is to invest in yourself. This means learning new skills and developing your talents to reach your full potential. It's also important to stay disciplined and focus on completing tasks efficiently – this will help you achieve success faster.
How can I build wealth in my 30's and 40s?
First, start saving as early as possible. After saving, make sure you invest in quality stocks and bonds, and don't forget to take advantage of compound interest. Secondly, make sure you are doing something that brings in income. This could be working on the side, freelancing, or even starting your own business.
Third, stay mindful of your spending habits. Make smart choices with your money and treat it like an important asset you need to protect vigilantly.
 
How can I build wealth in my 50s?
Make sure you've saved enough for retirement. Secondly, invest in assets that will grow over time – Stocks, mutual funds, and real estate are all good choices for long-term growth. Thirdly, ensure you're paying your taxes – This is especially important if you're earning a high or investment income. Fourthly, keep your expenses low – This may mean cutting back on unnecessary spending or finding cheaper alternatives. Finally, save money every month.
Related Resources