Do you know how to withdraw money from Robinhood? After taking your time to trade or invest with the Robinhood platform, getting the money into your bank account should also be as easy. Follow these easy steps to make your first and subsequent withdrawals.
Robinhood has proven to be among the best financial platforms for stocks and cryptocurrency trading. Not only is the platform easy to use and friendly for novice traders, but it also gives investors an excellent opportunity to see their money grow and create passive income.
In essence, the platform's one-click action to investing is the best way to make money online through trading. However, one question always comes up for investors wanting to join the platform – how can I withdraw money from Robinhood?
The truth is, after making money on the platform, you need it in your account. But not to worry! We have compiled this comprehensive guide on how to withdraw money from Robinhood just for you.
This way, you'll not only enjoy making money with Robinhood but also enjoy using the money when you need it.
Step-by-Step Guide on how to Withdraw Money from Robinhood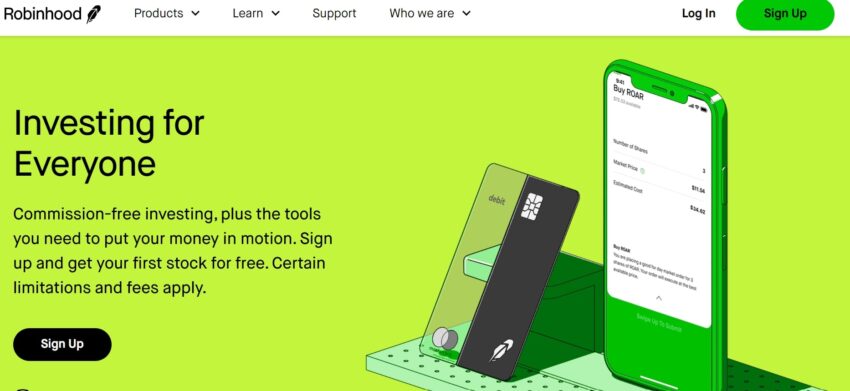 Actually, getting your money from Robinhood is not only possible but also pretty easy. For starters, you can withdraw Robinhood money into your account through the Web or an app from your Android or iOS device.
Secondly, the platform allows you to make a maximum of 5 withdrawals in one business day. And that's not all. With the 5 withdrawals, you can withdraw even up to $50,000 into your account. Now, that's impressive!
However, with the opportunity of withdrawing such large amounts in a day, you should certainly be careful. Ensure the account you are withdrawing to is correct, lest you lose huge chunks of money.
You should also note that although the withdrawal steps might be a bit different when using the Web, steps on the app, whether Android or iOS, take an almost similar process.
Let's start with Web withdrawals.
Withdrawing Money Robinhood Money through the Web
Here are the steps to follow:
Visit Robinhood's official website through your PC and log into your account.
After login in, locate the "Account" tab on the top-right corner of your account and select.
Choose the "Banking" option and locate the withdrawals tab.
Enter the desired withdrawal amount and confirm the withdrawal.
Wait for confirmation and reflection of the withdrawn money into your account.
How to Withdraw Money from Robinhood via the App: Android or iOS
Generally, the menus are similar whether on phone or PC. When using your phone to make the withdrawal, follow these steps:
Open the app from your smartphone.
Locate the "Account" tab. Here, it's located on your screen's bottom-right corner.
Tap the icon to find the "Transfers" tab, and click.
Under the transfers, choose "Transfer to your bank."
Locate the bank account you wish to transfer your money to and enter the amount.
Confirm you are withdrawing to the right account and initiate the transaction.
Wait for the money to hit your account.
Withdrawals from Robinhood are free. And if you are wondering how to withdraw all your money from Robinhood, the above steps still apply. There are no minimum balance requirements on Robinhood.
How to Withdraw Money from Robinhood: Withdrawal Rules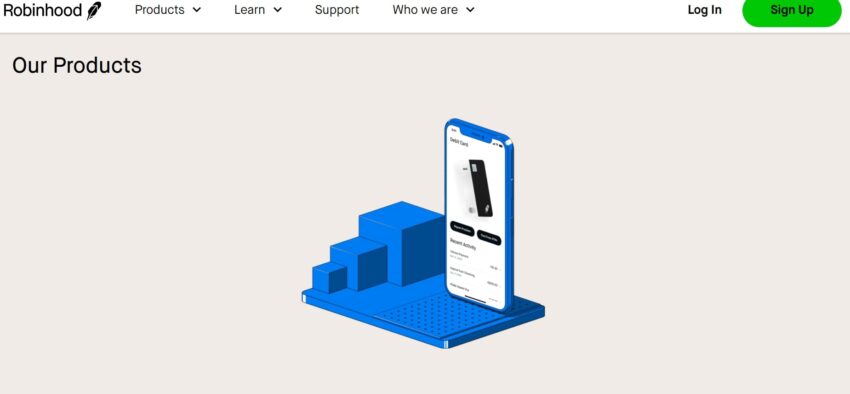 Generally, there are some rules you should note when withdrawing money from your Robinhood account.
1. Deposit Pending
Deposits can sometimes stay pending for up to five business days. During this time, you can neither withdraw nor use your money. You can only use or withdraw the money once the transaction is marked complete.
2. Settlement Period
Sale funds cannot be used or withdrawn instantly. The funds have to "settle" before you can use them in any way.
This process takes around three days, counted as the trading date plus 2 extra business days (T+2). The money is available for withdrawal on the third day.
3. Account Restriction
If you have a restricted account, making withdrawals from your Robinhood account might be impossible. You should contact Robinhood to help you find and resolve the problem.
4. Withdrawals to a Different Account
If you wish to withdraw funds to another account, different from your primary account, you might be requested additional information for verification. This is especially, if 60 days have not elapsed since you made your deposit.
Here are some details you might be required to offer for verification:
The reason why you don't wish to use your primary account for this withdrawal
Your government-issued ID (photo of front and back)
Bank statements to verify that you are the owner of the two accounts
The specific bank and funds you wish to transfer.
See related: M1 Finance vs Robinhood – Which is Better?
How Long does it Take to Withdraw Money from Robinhood?
While we have instant deposits on the Robinhood platform, there are certainly no instant withdrawals. The reason is bank transfers might take some time before being completed.
As mentioned earlier, when the money hits your Robinhood account, there are some 2-3 days you have to wait before the money becomes withdrawable. The funds need to "settle," before you can withdraw or use them. This usually includes the trade date plus two more business/trading days.
Therefore, don't get disappointed when you don't get your money in a day or two. It is just the normal bank procedures taking place.
It's our hope that our guide on how to withdraw money from Robinhood is helpful and will help make your subsequent withdrawals effortless.
Sign up here to start trading and making money with Robinhood.
Related Resources