Do you know that there are various ways to invest in real estate without being a landlord? Many people dream of investing in real estate but might be hesitant to take the plunge and become a landlord. Luckily, there are other options that allow you to invest in real estate without being a landlord. Let's find out which ones.
How to Invest in Real Estate Without Being a Landlord
Owning physical real estate property can be a great way to generate passive income. But, not everyone wants to become a landlord.
That's because being a landlord comes with its fair share of challenges. Firstly, being a landlord requires you to manage properties, screen tenants, and gauge how much to charge them, which can be quite time-consuming and stressful.
Secondly, in most jurisdictions, you are liable for any damages to your rental property. This can be a huge burden if you don't have the proper insurance in place, as you'll be responsible for the entire cost of repairs.
Finally, as a landlord, you are also responsible for ensuring that your tenants comply with local and state laws and regulations. If they don't, you could end up with hefty fines and penalties.
Investing in real estate without being a landlord is always a welcome option to avoid such issues. And there are various ways to do so, from flipping houses, buying & holding properties, to investing in REITs.
Let's explore the best ways to invest in real estate without being a landlord in detail:
Ways to Invest in Real Estate without Being a Landlord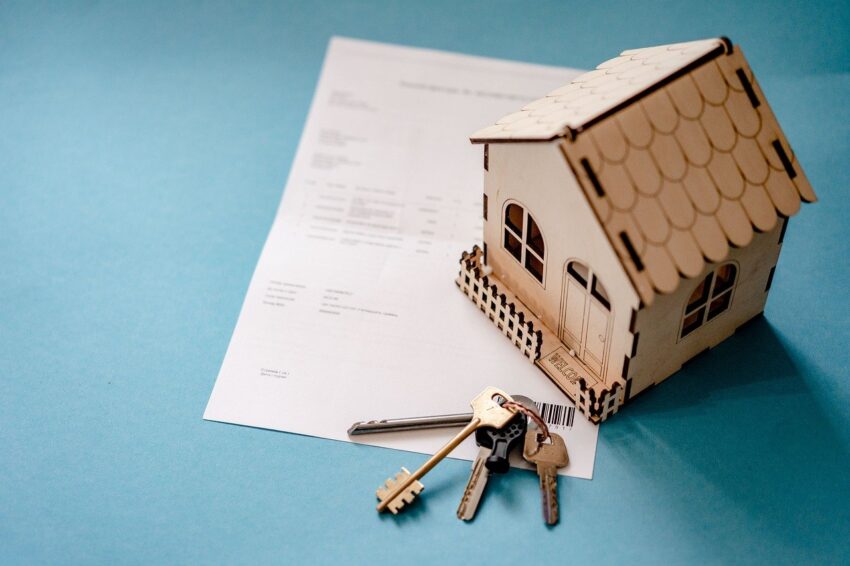 1. Invest in Real Estate Investment Trusts (REITs)
If you're interested in real estate investments but don't want the hassle of being a landlord, consider investing in a REIT instead. REITs (real estate investment trusts) are companies that invest in properties and manage them for their shareholders.
With a real estate investment trust, you can take the risk of buying and selling real estate and passively enjoy steady returns over time. REITs allow real estate investors to take advantage of the growth potential in the real estate market while still enjoying the security of knowing that they are not personally liable for any losses that may occur.
REITs are registered investment companies that invest income-generating real estate such as malls, hotels, office buildings, and residential properties. Some of the common types of REITs include retail, mortgage, residential, healthcare, and office REITs.
There are many platforms to help you start investing in REITs. For example, DiversifyFund is one of the best platforms to invest in growth REITs.
See Also: How to Earn Passive Income with REITs
2. Real Estate Syndications
Real estate syndications are investments where investors pool resources to invest in bigger projects or large rental properties such as apartments, land, mobile home parks, etc. This is one of the most lucrative ways to invest in real estate without being a landlord.
Real-estate syndications have two players, including the passive investors and the syndicator. The real estate syndicator, also known as general partners, is a property management company responsible for operating and structuring the real estate syndication. This allows investors to focus on their other investments without worrying about day-to-day operations and maintenance.
Some of the duties of the real estate syndicator include:
Undertaking thorough due diligence on the property
Creating and executing a business plan
Underwriting the deal
Asset management
Finding the investors
Handling the investor relations
As a passive investor, your only role is to provide a portion of the capital required to purchase the property. By owning a piece of the real estate property, you receive monthly, or quarterly returns from rentals and a fixed percentage of the income generated when the property is sold.
3. Note Investing
Note investing is a real estate investment strategy where you buy real estate notes(mortgage notes) to generate profits. Real estate notes are "IOU" that use real estate property as collateral for mortgage-backed loans.
A real estate note comprises a promissory note and lien. While the promissory note contains the loan terms, the lien, also called the mortgage deed, is an instrument retained against the property title in the county lands records.
With this type of investment, you don't own the property. Typically, you hold a note that entitles you to interest payments and a percentage of the sale proceeds, usually around 20%.
4. Buy & Hold Real-Estate Properties
The Buy & Hold investment strategy involves buying a property and then holding onto it for an extended period, usually over five years, and refinancing or selling it when the time is right. Over time, as the market for properties changes, you can benefit from these changes by selling your property at a higher price point.
By buying and holding properties, you'll be able to ride out any fluctuations in the market and make a steady stream of profits over time. An investor generates rental income and accumulates wealth over time as the property appreciates. This strategy is usually done alongside others like flipping.
To get started with real estate investing as a buy-and-hold investor, consider using Roofstock. This ideal platform connects buyers and sellers of real estate properties.
5. Flipping Real Estate Properties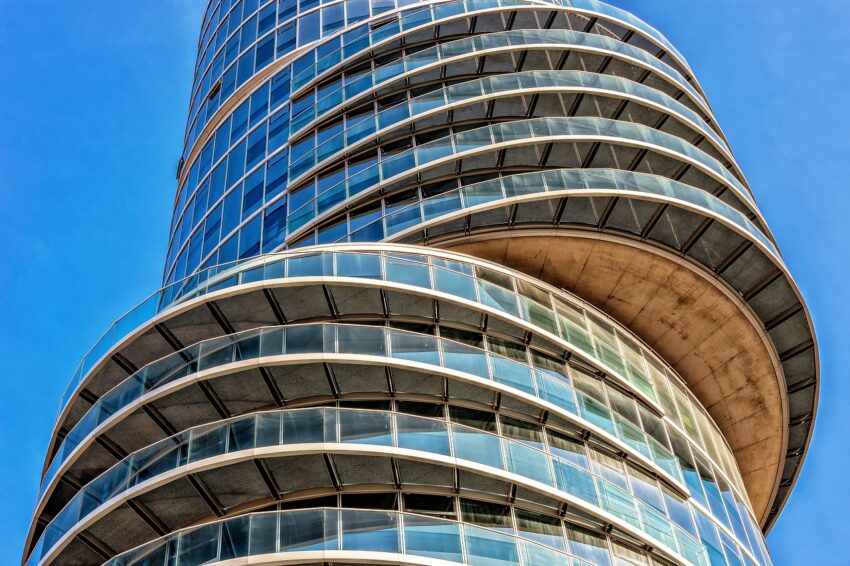 Flipping properties is another way to benefit from real estate without being a landlord. There are three types of flips, including wholesaling, fixing and flipping and wholetailing
1. Wholesaling Real Estate Contracts
Wholesaling real estate contracts allow you to purchase a share of a property or an entire property and then sell the contract to a final buyer.
This involves finding discounted property from a developer or a landlord and getting them under contract. Then locate a third-party investor willing to buy the property at a higher price and assign them the contract. The property is usually in a distressed condition and requires extensive remodeling.
The goal of wholesaling is to act as an intermediary and find buyers for properties that are not yet ready for sale. When you invest in wholesaling real estate contracts, you become a party in the transaction.
As a wholesaler of real estate investments, you get the opportunity to invest in properties that may be too expensive or difficult to purchase as an individual buyer.
2. Fixing & Flipping (Rehabbing)
Fix, and flips refer to buying and repairing property to add value and then reselling it at a higher price. As the investor, you purchase a distressed property, rehab it, and place it for sale.
When you locate a property, you must calculate the maximum purchase price and consider the costs of rehabbing and holding when selling the property. This will help you understand your total investment and the potential profit margin.
To sell a property, you can list it in the multiple listing service (MLS) to sell the property to another investor or an end-user. By taking on the risk of such an investment, you can reap the rewards by doubling your money or more in just a few short months without worrying about your investment's long-term sustainability.
Unlike wholesaling, rehabbing require higher upfront capital and a longer timeline. Also, it has higher risks as you're the one to supply the resources to flip.
See Also: 11 Best Books on Flipping Houses- Make Money with Real Estate
3. Wholetailing a Property
Wholetailing is a real estate investing hybrid strategy that combines fixing & flipping and wholesaling principles. With this kind of investment, you buy properties at a discount and sell them at or near their retail value.
The first step is to get a discounted property. Then instead of putting it under contract like in wholesaling, you buy the property. Finally, you make minor cosmetic improvements and list them for sale at or near the property's full market value.
Real Estate Crowdfunding
If you're looking to get into the real estate market without all the hassle, real estate crowdfunding is the perfect place to start. Real estate crowdfunding involves pooling your money with other investors to purchase properties.
Real estate crowdfunding has revolutionalized the investing landscape. This strategy, which was once reserved for the most affluent investor, has become mainstream.
Most platforms have lowered their minimum account balances, operating fees, and other requirements. Today it's easier to start investing with even as little cash as $10. This is a simple and hassle-free way to get into real estate investing.
See Also: 10 Best Real Estate crowdfunding Options for Non-Accredited Investors.
Best Real-estate Crowdfunding Platforms
Here are the best real estate crowdfunding platforms:
1) Fundrise
Fundrise is a great platform to invest in various properties across the United States. You need to sign up, choose a portfolio you want to buy or invest in, deposit your money into the account, and Fundrise will take care of the rest. The minimum you can have in your Fundrise account is $10.
This is one of the best platforms for a non-accredited investor. With Fundrise, you can easily find your next investment opportunity without spending hours on research.
2) PeerStreet
With over $121 million raised by accredited investors, PeerStreet has a long history of success when it comes to raising money for real estate ventures. Peerstreet allows you to invest in fractional real estate loans.
It has an easy-to-use online portal that makes it easy to invest in real estate. The minimum you can invest on PeerStreet is $100. And their servicing fees range between 0.25% and 1%.
3)CrowdStreet
Crowdstreet's unique platform allows you to invest in many properties, ranging from residential to commercial spaces. Crowdstreet platform is designed specifically for accredited investors.
To get started on CrowdStreet, you must have a minimum net worth of 1 million. An investor must maintain a minimum account balance of $25,000.Their project fees vary, and the costs for funds range between 0.50% and 2.50%.
4)YieldStreet
YieldStreet is one of the best platforms for non-accredited investors. It allows you to make a real estate investment with as little as $500. The operating fees on YieldStreet are between zero to 2.5% if you will enable the platform to manage your investment.
5)RealtyMogul
Realty Mogul is another ideal real estate crowdfunding platform for non-accredited investors. All you need to get started is to sign up and enjoy the benefits of owning your piece of real estate.
The minimum account balance is $5000. With the Realty Mogul platform, you can invest in properties and reap property appreciation benefits. The management fees on this platform range between 1% and 1.25%.
See related: Fundrise Vs. RealtyMogul: What Site is Best
6)EquityMultiple
With EquityMultiple, you can invest in real estate without being a landlord. This platform for accredited investors lets you get started in the real estate market without the hassle and commitment of actually owning and managing a property.
You need to sign up for EquityMultiple accounts, deposit a minimum of $5000, and choose the real estate portfolio that interests you the most. Once you've made your investment, the platform team of experts will work hard to bring your investment to life and manage all the necessary paperwork for you for only 0.5% to 1.5% of your investment.
6)AcreTrader
Established in 2018, AcreTrader is a company that invests in farmland. This platform helps accredited investors choose farm offerings and do due diligence when investing in farmland. The starting minimum investment for AcreTrader is $10k.
The AcreTrader annual management fee is 0.75%, plus the closing fees associated with every investment property. Investors benefit from the appreciation of the land and annual rent payments from those that lease the farm.
7)FarmTogether
FarmTogether is another incredible real estate crowdfunding platform that allows investors to buy farmland. The firm has various investment offerings designed for accredited investors.
The crowdfunded farmland offerings minimum investment starts at $15,000. The minimum investment for the sustainable farmland fund starts at $100 000 for class A and $5,000,000 for class I. Sole ownership Bespoke offering starts at$3,000,000 and 1031 Exchange at $1,000,000. The management fees depend on the type of offering.
FAQ
How much money do I need to start investing in Real Estate?
You can invest as little as $10 in a platform such as Fundrise.
How much should I put down on my first investment property?
This depends on several factors, including the property's location and market condition. However, a good starting point would be to put down at least 5-10 percent of the property's estimated value.
Related Resources
FarmTogether Review 2021: Can You Earn Passive Income
How to Raise Money for Real Estate Investing
The Lazy Way to Invest in Real estate