Kids who learn about good financial habits don't struggle to manage finances. Here is how to teach kids about money.
How to Teach Kids about Money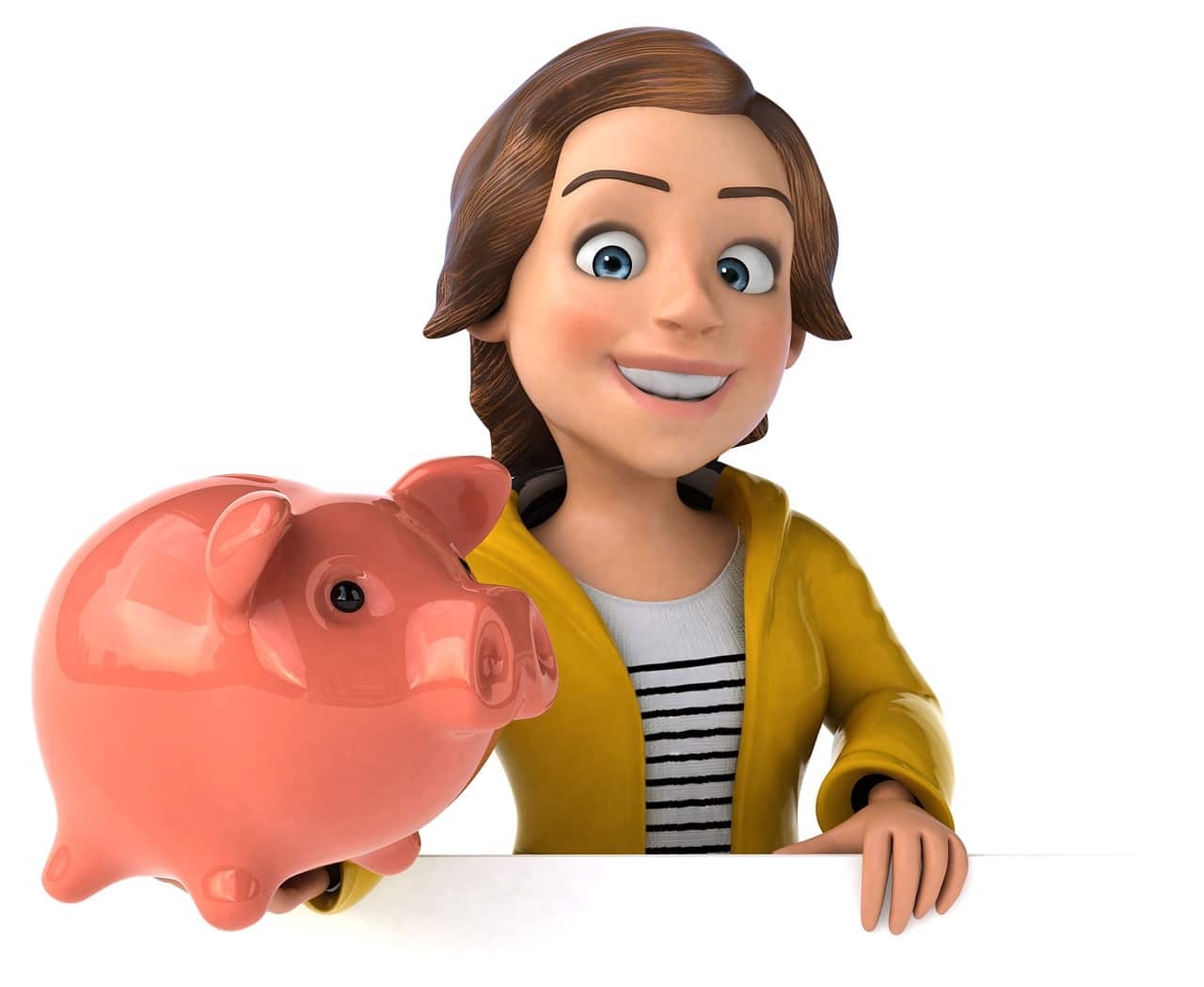 Kids go to school to learn about skills they need to get jobs. And, it's no secret that jobs are essential to earning money.
But, how many kids understand the concept of money from an early age? Many kids don't get a chance to learn about money from a young age and end up with financial struggles later.
It is easy for children to develop bad money habits if they're not taught sound financial practices. They may grow up not knowing how to make good money decisions.
Financial education is hence an essential topic for kids. And it's something that you should introduce to them from a tender age. If you teach young kids about money, you're preparing them for future financial success.
However, teaching children about money could be daunting for many parents. Sometimes, it is hard to find the right balance between teaching kids the importance of money and not to create a financial burden for them.
This post will provide you with some tips on how to teach your children about money without overwhelming them. Also, you'll learn how to teach kids about good money habits in an engaging, fun, and practical way.
So, start by explaining the meaning of money.
See Related: Jobs for 15-year-old Near Me
Explain to Kids What Money Means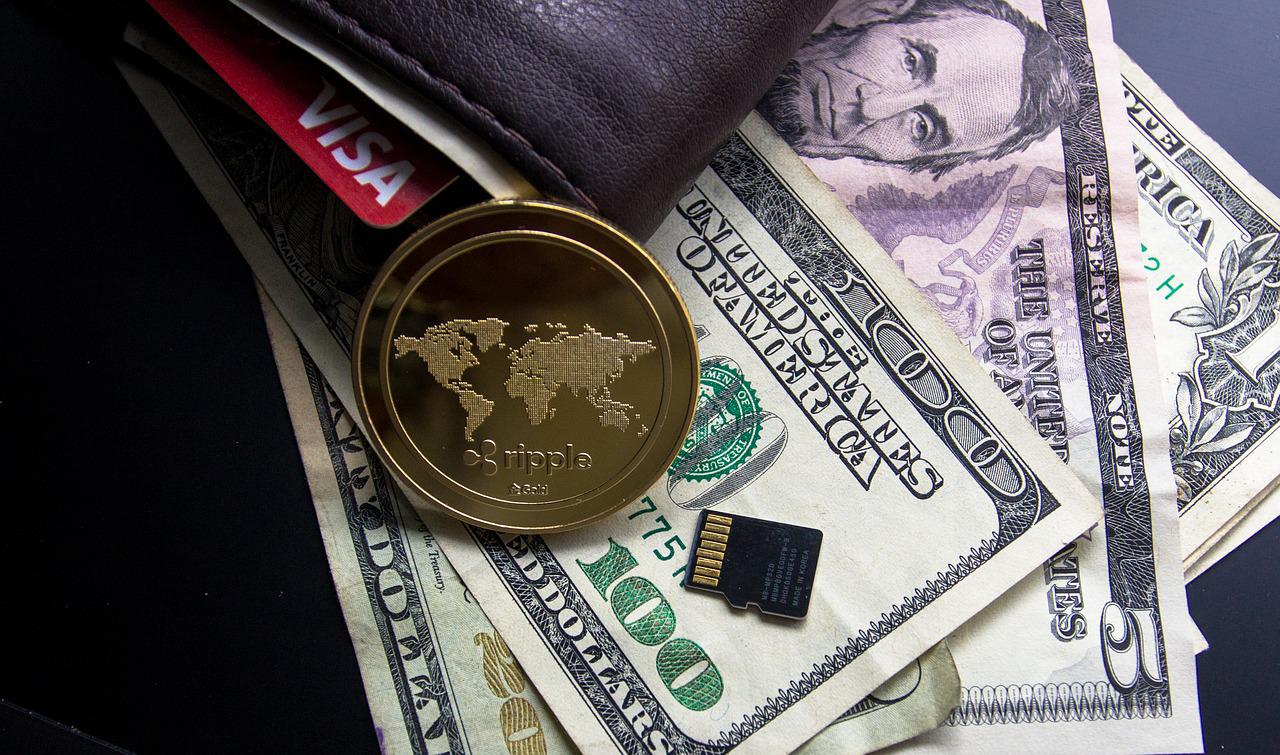 The first step is to explain to your kids what money is in a way they'll understand. For example, explain that money is a system of values used to buy the things we want or need. It's a way of measuring the value of something.
Next, teach how money works and the different forms of money. There are coins, commodity money, paper money (like notes or bills), book money, and electronic money (like debit cards, credit cards, or online payments).
See Related: How to Make Money on Cash App: Incredible Options
Explain the Value of Money
Understanding the value of money is essential to kids. Introducing these topics early can help your child understand money and finance, which is crucial to a stable financial life.
Help your kids to learn about financial responsibility. Talk to your kids about why managing personal finance is essential. Additionally, show them how to handle money well and ensure that you set a good example and model good financial behavior. While this can be challenging to put together, here are some valuable tips to help:
– Teach them about the origins of money. Tell them that money is a valuable resource used throughout history to help people achieve their goals.
-Explain the difference between earning and spending money. Kids should understand that they need to save some of their earnings to use later when they want something else besides what they currently possess.
– Teach them about saving and investing money. Help them understand why they need to put some cash away for a rainy day, an emergency fund. Also, teach them the importance of compound interest when they invest.
– Show them how debt works. Explain how loans work, for example, and how interest rates affect the economy.
-Finally, in a language they understand, explain how government policies (like inflation or deflation) impact the value of certain currencies.
See Related: How Old Do you Have to Be to Get a Credit Card: Best Tips
Introduce Age-Appropriate Financial Lessons
When it comes to teaching kids about money matters, there are a few things you need to keep in mind. First of all, kids learn better when you use age-appropriate financial topics. So, you need to choose different teaching techniques that will interest your child and help them learn about money at their age.
For a first-timer, you can incorporate these general tips, which are helpful for all ages:
1. Incorporate financial literacy into your child's curriculum and start early – Financial literacy is the ability to understand and manage financial affairs responsibly. Ensure your child is taught about budgeting, saving, investing, and other critical financial concepts early so they can make informed decisions when they're older.
2. Help them distinguish between needs and wants – Kids need to understand the difference between needs and wants and how one can use the money to meet those needs.
For example, explain that needs are things an individual or a family needs to survive, such as food, shelter, and clothing. One can use their money to purchase these things, but it's important to remember that they are not always the most affordable options.
On the other hand, wants are things an individual or a family desires but don't necessarily need to survive. These might include expensive electronics, designer clothes, or vacation trips. A person can use their money to purchase these things, provided they're within the person's financial means.
3. Use simple activities to teach – Money lessons can be made exciting and fun by puzzles or games involving money. Teaching kids with activities will make learning more enjoyable and engaging.
So, how do you teach using activities:
How to Teach Kids about Money through Stories
One of the best ways to practically teach kids about cash is through stories. This means using examples from real life to illustrate critical points.
For example, you could tell your kids a story about a family with too much money and doesn't know what to do with it. Or, you could tell them the story of a family struggling to make ends meet. This will help them understand money better and give them an idea of what it's like to be in someone else's shoes.
How to Teach Kids about Money through Games
Another way to teach kids about money is through games. Use physical or online games and assume you're teaching players how to save their earnings and invest wisely. This can also help children learn about different saving and investment instruments. Additionally, this can allow you to share ideas for better financial planning with the kids.
These are just a few examples of how to teach kids about money. The most important thing is to find what works best for your child and adapt it accordingly.
See Related: Here is the Best Financial Advice you Need to Know
How to Teach Pre-Schoolers and Kindergartners about Money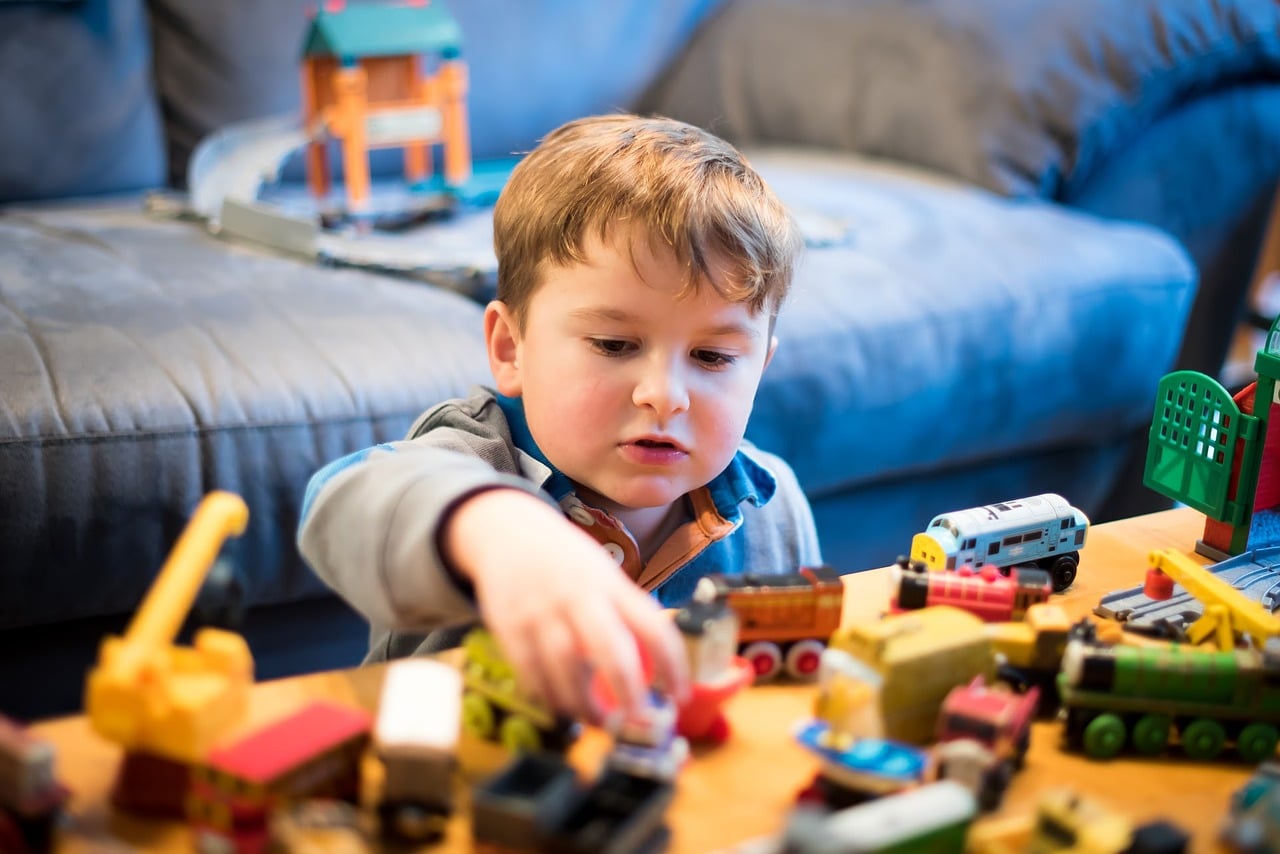 Younger children want toys or candies they see in stores and advertisements. You can use this to teach them about the value of money and why they shouldn't take it for granted. There are a few crucial steps that you can take to teach your little kids about money:
Introduce the Money Concept
The first step is to introduce them to the concept of money and show them everything costs money. This will help them understand how it works and why it matters. You can do this by having them play money games, drawing or making paper money, or reading stories about characters who earn and spend money.
Teach about Allowances & Earnings
To teach about allowances, you can make an allowance of something small like 1 dollar a week. Then, next time they see something they want in the store, you can convince them to save for it using their weekly allowance.
This can help them build the habit of patience, delayed gratification, and saving. If it goes well, they will start learning only to choose items they want instead of choosing every nice-looking toy due to their limited allowance.
Show them that Stuff Costs Money.
Another thing you can do is that when you are buying something at the store, verbally explain your financial decisions to your child. For example, tell them, "This batch of bananas cost $1.50 less than the name brand batch of bananas so I will get these bananas instead". This will teach them about comparison shopping.
Teach them How to Plan the Money to Spend
Next, you need to teach them about budgeting. This is especially important because it's a skill that will be vitally important as they get older and start paying for things themselves. By helping them create budgets and track their spending, they'll be able to manage their finances better and stay within their limits.
To teach these younger children, start by asking them what they want and need. There may be small goals that one can buy right away, but there might also be some larger or more expensive goals that will take a while to buy that they need to save for.
You can use this to remind your child why they shouldn't spend all their money immediately and that they should save. To help keep, give them a personal kitty of some kind. This can be a simple 3-slot piggy bank with three separate money jars or even a junior bank account. Have three sections: Spending, Saving, and Donations.
Teach about Spending
The spending account will contain a portion of the total money amount. Show them how to spend the money in this portion on things they can easily buy or for short-term goals.
Teach about Saving Money
The savings jar or piggy bank is usually the largest portion of the total balance. Show them how to use this jar to save money for the long run to use on long-term goals.
When parents encourage kids to set aside a certain amount of money each month in a savings account, it familiarizes them with responsible saving habits. Also, it'll help them feel proud of themselves when they reach a preset financial milestone down the road. Most importantly, let the kids understand the importance of saving.
Teach about Giving
The donations account may be the smallest portion of the total balance and the money. This portion can be given to charity or shared with needy cases. Saving in this account helps teach kids about donations to non-profit organizations such as charities and other good causes.
You can even have them choose a cause they want to donate to and let them volunteer there as well. Doing this can teach your child an essential virtue about helping those in need.
See Related: How to Save Money Fast on a Low Income
How to Teach Elementary Students and Middle Schoolers about Money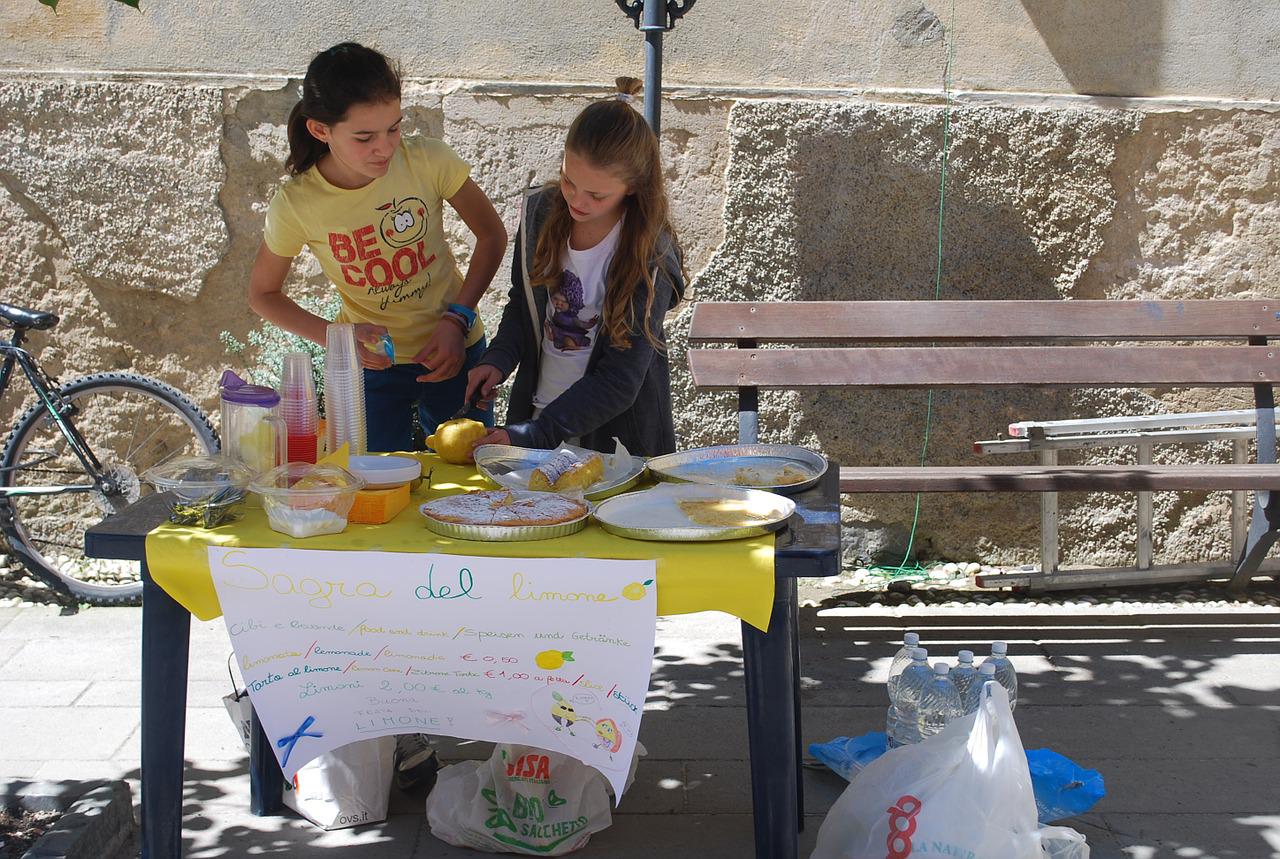 Money is one of the most important subjects that elementary and middle schoolers need to learn. Not only does it help them understand how the world works, but it can also help them build healthy financial habits for their future.
When teaching elementary and middle school students about money, it's important to start when the kids are still forming their ideas about what is essential in life and what they want to achieve. By introducing money to them at this stage, you can help set a good foundation for them as they get older and begin working on developing their own financial goals.
Here are a few tips to help teach this group about money:
Teach about Earning and Spending
Teaching your elementary and middle-schoolers the concepts of earning and spending is essential. Likewise, it is important to teach them about responsible money management. This can include showing them how to live within their means, manage their finances wisely, and stay away from financial scams.
Talk to your child about budgeting tools like cash flow statements or monthly income/expense reports so they know exactly where their money goes each month. You can do this through simple games or activities that involve real-world applications.
For example, have them participate in an income-generating activity and see how much they can make in a week. Then, let them do a weekly budget and see how much they can spend and how much they can save if they stick to their limits.
Encouraging kids to stick to these limits even when things are tough teaches them about living within one's means. This can help build a healthy foundation for future financial success. It is vital to ensure they understand why certain things (like spending money on unnecessary items) are bad for their wallet.
Additionally, saving some cash will help them understand the importance of having a cushion in case of emergencies, setting goals for their future, and working towards achieving them.
Other Key takeaways for this group include:
– Participating in a family activity like budgeting. This will help your children develop a strong understanding of how their spending affects the overall house budget.
-Understanding opportunity cost-Opportunity cost is the concept of forfeiting a benefit because you choose one thing over another. That means teaching the kid to forego the benefits of buying a PlayStation because they decide to buy a doll house.
– Finally, teach them how to deal with difficult conversations about money – especially if they want to live responsibly with their own finances in the future.
Teach about Investments
Next, at this age, you can explain that money is not just something they use to buy things. But it's also something they can use to work on their behalf and make extra money. At this point, you can introduce different investment accounts to them.
Teach Money-related Etiquette
Children at this stage need to learn about money-related etiquette. This includes:
Being honest with others about their finances.
Acknowledging those who have more or less money than they do and behaving respectfully to everyone regardless of their money situation.
How to Teach Teenagers (13-16-Year-olds)about Money
For teenagers, you can start by explaining the difference between short-term goals, such as a 5-10 dollar toy, or a long-term goal that will take time to save for, such as a Playstation or a new iPhone. Like younger children, it will help them identify a long-term goal they want to save up for.
See Related: How to Make Money as a 13-year Old: Awesome Ways
How to Teach Teenagers about Earnings and Allowances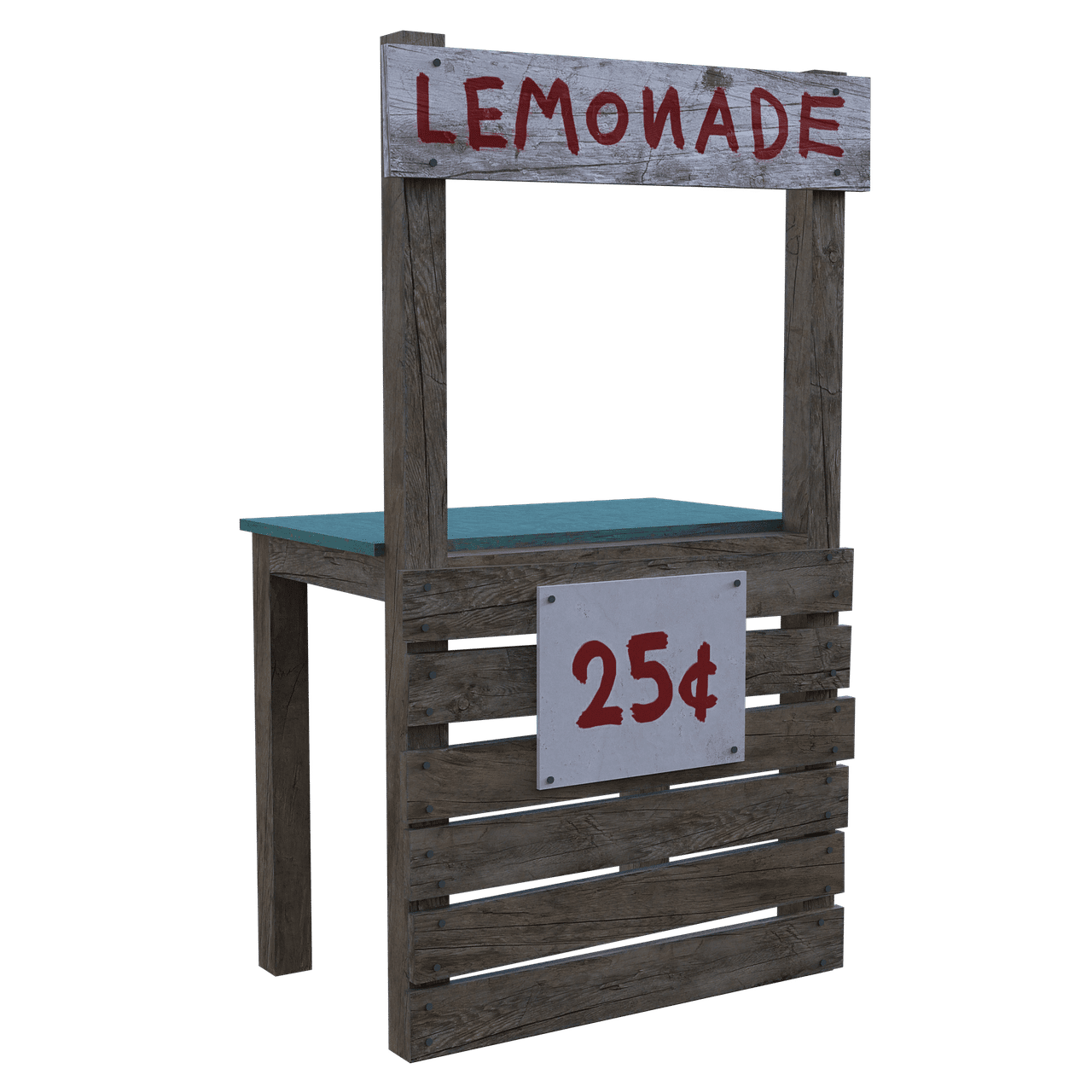 At this stage, your child is old enough, and you can have them try to learn ways to earn money, such as doing side hustles or doing things as simple as making lemonade stands. This can help them understand the value of money and how to start small businesses.
You can also have them make a yard sale for toys or objects they no longer use and have them set the ideal objects' price. This can help them think about how much money an item is worth.
Finally, you can make them earn an allowance if they work or help with chores. You can have them do tasks like dishes for 3$ or cut grass for $5.
How to Teach about Budgeting
After they earn, explain to them how to create a personal budget. This will help them plan their own money by only spending a portion of what they make so that they can save the rest for the future or long-term goals that cost more.
Teach them that the amount they spend should be proportionate to their earnings and they should never spend more than they have. Explain that spending beyond one's means can lead to bad financial habits like getting stuck in a debt cycle.
Tell them that you won't give them money if they exhaust what they have. That will teach them that if they spend all their money at once, they won't always have someone to bail them out in the future. Leave room for mistakes but be strict so that it instills discipline in them.
See Related: How to Make Money as a Teenager: Proven Ways
How to Teach Soon-to-be Adults (17-Year Old) about Money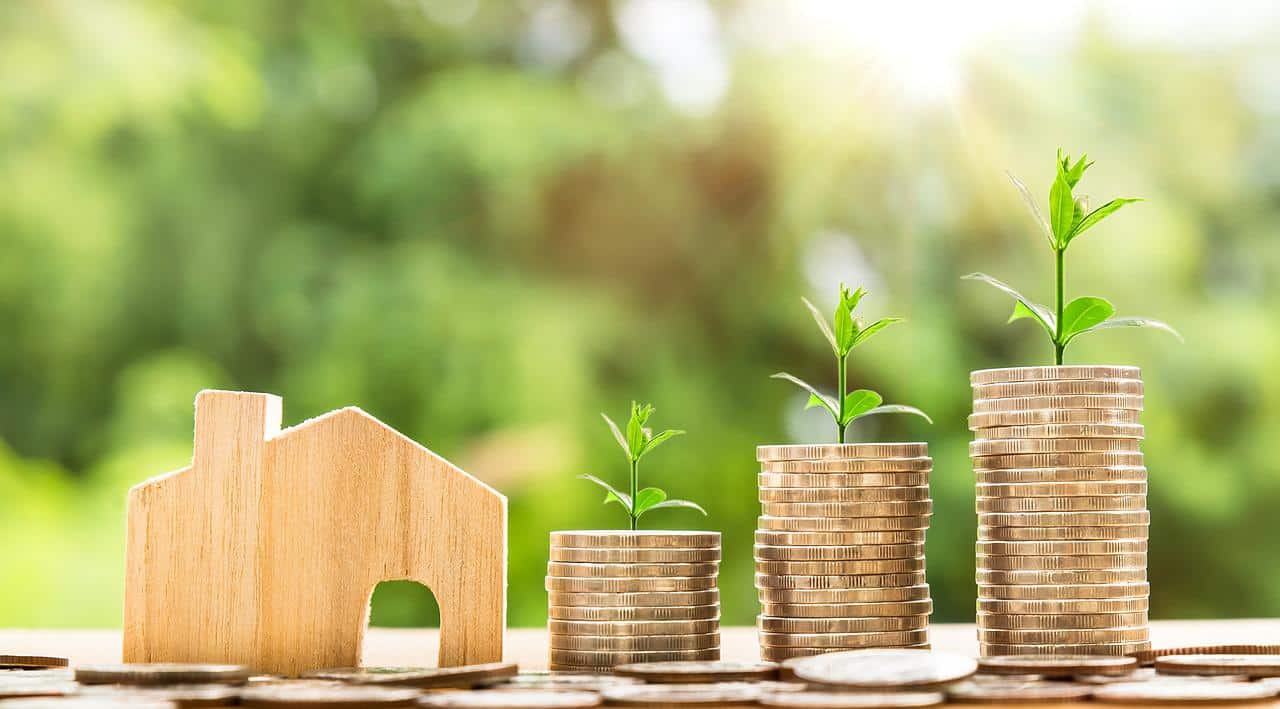 For soon-to-be adults, you want to delve into more complex topics such as debt, college funds, retirement planning, investment accounts, and more. These topics may be a bit tricky for many parents. But, there are many different ways to go about it.
For example, you can seek a financial advisor or a certified financial planner and tag your child along. They may offer tips about good financial habits in a more elaborate manner. You can learn more complex financial topics, such as interest rates, different ways to save, how to calculate investment payoffs, etc.
Another crucial lesson for this group is about college funds. This delves into topics, like the amount of money needed, what a kid can contribute, options for financial aid, what they can do to earn more, etc.
Also, lessons on responsible credit card use to avoid debt can be handled. This can include an introduction to credit score, the consequences of low credit score, how to manage your money, ways to earn more money, etc.
Teach about Earnings and Allowances
To help teach your kids about earnings, first, you can have them do chores for an allowance and pay them accordingly. That means, if they help with handy work, you pay them $8; if they fold the clothes, you pay them 5$.
This helps them create the habit of earning. Also, it shows that not all money comes free and that they need to work.
You can encourage them to find side hustles to build wealth. This can include making a lawn-mowing, driveway-cleaning business, etc.
Teach about Saving and Budgeting
To teach your young adults about saving & budgeting, you can help them build a simple budget. With a budget, they can manage how much they spend and how much they save.
Have them map out all their expenses. Once they have done so, have them proportion the expenses into portions of what they spend from their earnings. You can have a custodial account to keep a proportion of what they make and let them have some spare money to spend.
Once they have mapped out everything they spend their money on, have them divide their necessities into proportions of what they earn while keeping a ratio for a rainy day. Then, have them spend their money according to these proportions.
This can help them learn to save while managing the money they earn so they can learn not to overspend on some categories. Also, you can always go to your local bank to see if they have classes on money management where your child can learn about money management and enroll.
How to Teach about Investing Money
To teach your kids about investing, you should start with the basics, such as risks and rewards, stocks, bonds, etc. If you have previous experience in the stock market, you can explain how you started investing and why you invested in the stocks you did.
With that information, you can have them choose the stocks they want to try investing in. Also, if possible, you can help them make a balanced portfolio. This will encourage them to invest money in various stocks or other options when they get older.
FAQ
At what age do you introduce your kids to money lessons?
Start as early as they start asking the money questions. It's important to start teaching your kids about money as soon as possible.
Why should kids learn about money?
There are a few reasons why kids should learn about money. First, this will help them develop good financial habits as they age. Second, it will give them an understanding of how the economy works and how money is used in society. Finally, it will equip them with the skills they need to manage their own finances well when they become adults.
How do you teach kids the difference between Good and bad debt?
There are a few key differences between good and bad debt that you need to know when teaching your kids about money. Good debt is when you use the money you borrow to invest in something that will make you money in the future. This includes things like buying a house or starting a business. The goal is to eventually pay off the debt, so it's a long-term investment. On the other hand, bad debt is when you use the money you borrow to buy things you can't afford – like toys, clothes, or dinners out with friends. In most cases, this bad debt will never be paid off and will cost you a lot of money in interest payments and penalties.