Can I get jobs for 15-year-olds near me? Certainly yes! But not any kind of job. This article digs deeper into the kinds of jobs that 15-year-olds can apply for and get employment.
The United States government allows part-time jobs for 15-year-olds. They can work 3 hours per day on school days and a maximum of 18 hours a week. On none school days, they can work for 8 hours a day and a total of 40 hours a week, according to the Fair Labor Standards Act (FLSA).
However, the type of jobs that 15-year-olds can work is limited to non-hazardous, non-manufacturing, and non-mining jobs. This means that you can easily find babysitting jobs for 15-year-olds but none in the manufacturing industry. Finding 15-year-old models is also common as modeling jobs fall under non-hazardous jobs.
But where do you find these jobs? What are the best jobs for 15-year-olds near me? And, do they require any special application?
Let's find out;
How to Find a Job as a 15-Year-Old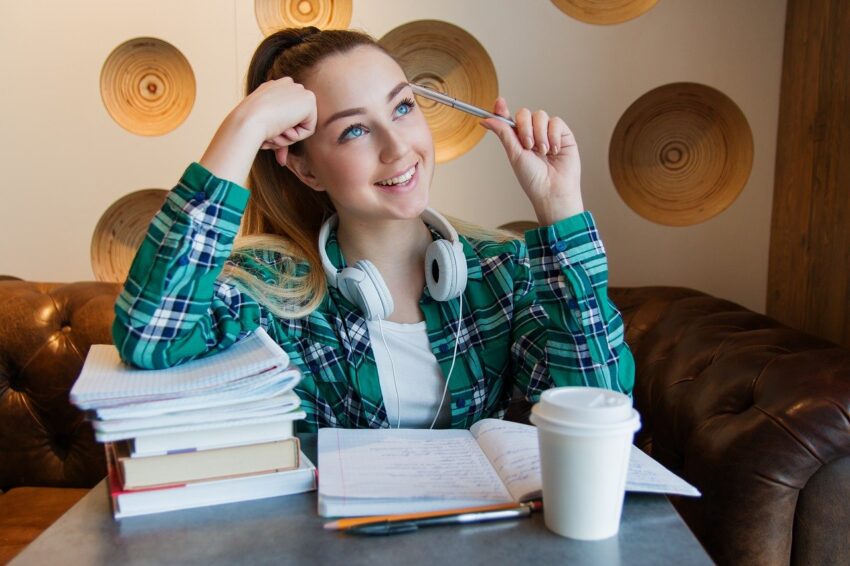 Finding a job as a 15-years-old isn't hard. However, there's one main condition for this. You can only work part-time. So, if you were looking for a full-time job, you might want to rethink. The government requires you to continue with school.
Fortunately, the job options are many. All you need to do is to narrow down your options to find the best job that suits you.
Here are some tips to help you find a part-time job as a teen:
1. Have a Rough Idea of What You Want
When looking for a job at 15 years, you most likely, don't have any professional skills. However, you can still narrow down your options and have a rough idea of what you want.
If you love pets and children, then you can do babysitting or pet sitting. You can also work in retail stores to learn how operations are carried out. But, having a rough idea of what to want can be very helpful.
2. Create a Good Resume
You still need a resume even when preparing for your first job. At this point, your resume might be only one page, but you still need to make sure that you have one. Also, it should be appealing and compelling to the employer.
In the resume, remember to include all the jobs you have ever done. This is also a good time to include hobbies related to the type of job you will be doing. Creating a good resume can help you to get selected when the job is getting competitive.
3. Build Networks
Proper networking can be helpful when looking for a job. You can get a part-time job in your local church or even among your parent's friends. Let everyone know that you are looking for a job and tell them what you can do.
Building a proper network can be useful because you can get jobs without going through the normal job application process.
4. Be Ready for Rejection
You might not get every job that you apply for. Therefore, be ready for rejection because it will help you to build your character.
You are likely to get some interview invitations, but you might lose others. When you get interview invitations, make sure that you are ready.
5. Prepare for the interview
Adequate interview preparation is very important. You need to know the kind of questions that you are likely to get and know how to answer them correctly. Prepare for the interview by learning how to answer questions and also dress appropriately.
6. Be Ready to Balance School and Work
Creating a balance between school and work is necessary. If you are 15 years, you will still need to go to school, so make sure you manage your time well.
This can be an excellent time to learn how to manage your time, ensuring that you do not disappoint your parents, teachers, or colleagues at work. It is possible to go to school and work part-time, so you need the confidence that you can do it.
See related: 5 Simple Ways to Make Instant Money Online Absolutely Free
Best Jobs for 15-Year-Olds Near Me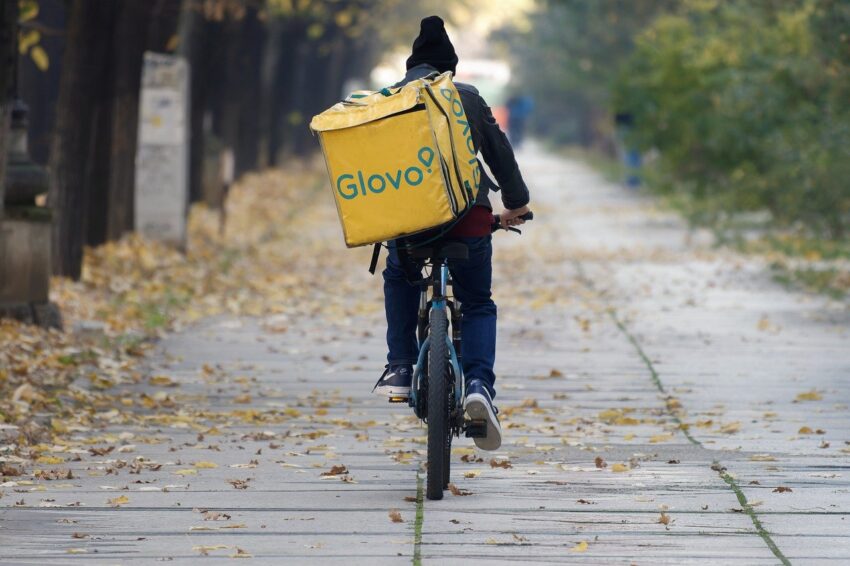 1. Jobs for 15-Year-Olds Houston
Some of the jobs allowed for 15-year-olds in Houston include office/clerical work, cashiering, modeling, and advertising. In retail stores, 15 olds can do price marking by hand or using machines, packing, and shelving items. They can also pack and execute customer orders.
15-year-olds are also permitted to carry out errands by foot, bicycle, or public transportation. In the kitchen, they can do food and beverage preparation as well as serve the food. Cleaning and packing vegetables are allowed, but they cannot work in the meat section or freezers.
2. Jobs for 15-Year-Olds Chicago
In Chicago, a 15-year-old can work as a crew member in McDonald's. They can also work in childcare to help with kids' activities and games, although they might be required to take a short training course.
15-year-olds can also work in games as soccer referees, but they need to have some experience in the sport. It is also possible to work as a lifeguard when you are 15, although you need to present a work permit. A game room attendant is also a common job for 15-year-olds, but they are not allowed in the kitchen area.
3. Jobs for 15-Year-Olds NYC
In New York City, school attendance is mandatory for minors under the age of 16 years. 15-year-olds are only allowed to work part-time until they are 17 years. They can do clerical work in an office with an enclosed office or similar work in services like shoe repair or dry cleaning.
Other jobs for 15-year-olds include hand harvest of fruits, berries, and vegetables. They can also do sales and delivery of newspapers or shopping to homes or businesses.
4. Jobs for 15-Year-Olds in California
What are the best jobs for 15-year-olds near me in California? Well, this is an all too familiar question.
And, like many other states, California has put some limitations on the kind of jobs that 15-year-olds can do. Some of the jobs that can be done by 15-year-olds include working as a cashier, selling, office clerical work, advertising, packing, errand work, cleaning work, and horse riding exhibition.
They can also do modeling and artwork. However, some jobs are restricted, such as factory work, railroad, soldering, excavation, and acrobatic work.
5. Jobs for 15-Year-Olds San Antonio
In San Antonio, 15-year-olds can do most jobs apart from the prohibited jobs by the government. Some of the permitted jobs include babysitting, modeling, and working in retail stores.
Retail store jobs are popular among teens, and they can work as a cashier, pack items for customers, and even work on the shelf. However, they have to adhere to working 3 hours on school days and staying away from manufacturing or mining jobs.
6. Jobs for 15-Year-Olds Maryland
15-year-olds in Maryland have access to a variety of jobs, from babysitting to tutoring. For 15-year-olds performing well in school, tutoring younger kids part-time can also be a great job.
Other jobs include being a busser in a restaurant and taking orders. You can also work as a car wash attendant to clean cars or do people's lawns. House cleaning is also a great job because it pays well and you do not need any qualifications to become a house cleaner.
7. Jobs for 15-Year-Olds Texas
Texas is a big city, so there are plenty of jobs to do there. Baby-sitting and pet sitting are some of the best jobs you can do before you turn 16 and qualify for other jobs.
You can also work in grocery stores packing goods and wiping the shelves. Working in summer camps as an organizer and helping out in the farmer's market is also ideal for a 15-year-old.
Advantages of Taking a Job as a 15-Year-Old
1. Make Some Money
The obvious reason to take a job as a 15-year-old is to make some money. You might need to make some money to supplement what your parents give you, or to help them clear some bills at home.
Also, it can help you to start saving for your first car or even to build your savings account. Making money is always a good idea because it teaches you how to be responsible with money.
2. Develop Life Skills
Taking a job as a teenager will teach you important life skills. You will learn communication, networking, and how to interact with everyone. This is because you will meet different types of people at work.
You'll also learn how to be responsible and learn proper time management. These are skills that will prepare you for adulthood and also for your future jobs.
3. Prepare for Your Future Career
The best way to prepare for your future career is to start by taking a part-time job. And you do not have to take a job in the career field that you want to pursue.
But taking a job in a related career can help you discover more about the field. It is a learning experience for you, and you can use this time to assess yourself to determine whether you are ready for the field.
4. Stay Productive
A part-time job as a teenager will keep you productive. You can spend your time well and learn good time management skills when you have a part-time job.
With a job, you will learn how to use your time well and still get an opportunity to do a lot of activities. Time management and productivity are important life skills because they will make you efficient in everything that you do.
It is possible to get a job when you are 15 years. But, make sure that you get a job in a field that is permitted. Minors are restricted from working in certain industries like mining so ensure that you put that into consideration. Know that your search for "jobs for 15-year-olds near," me is limited to government regulations.
If you are not getting a referral from a family member or friend, indeed.com is an excellent site to find good jobs for 15-year-olds.
Related Resources