Making money as a teenager can be both fun and fulfilling. But do you know how to make money as a 13-year-old? Well, here are some incredible options you can try out.
Have you been thinking about how to make money as a 13-year-old? Maybe you want to earn extra cash or make your own money and stop depending on your parents for everything?
The truth is people want to make money for various reasons! And as a 13-year-old, there are a few ways you can earn some more spending money. All you need to do is set aside a few hours after school, during the weekend, or on holidays. 
Keep reading and discover 19 different ways to make money as a teenager. Some pay good money and can even turn into bigger careers later.
Best Ways How to Make Money as a 13-Year-Old
Whether you want just a few extra bucks or to save for something major, we've got you covered. Check out these money-making options;
1. Play Games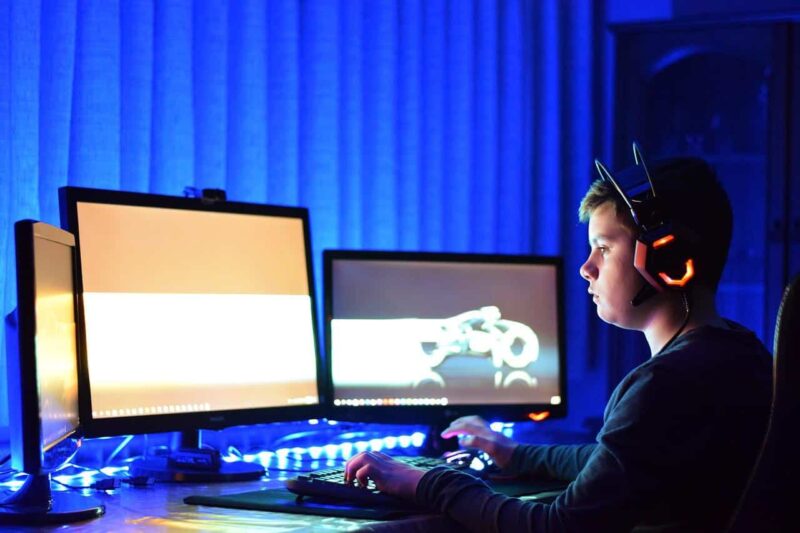 Did you know it's possible to play online video games and earn some good money? Yes, it is!
As a 13-year-old, you can turn all those hours spent playing games into cold hard cash! Instead of just playing for fun, you can earn some dollars from it. Sounds awesome, right?
Generally, it's pretty easy to make money online by playing video games. However, the amount you earn varies depending on the games you play.  
Gamers can earn even $20 an hour or more depending on the game. And, the more you participate in different tournaments, the better your earning capacity. Always check out which tournaments have cash prizes and the rules of engagement before you sign up as a participant. 
Besides playing games, you can also create gaming tutorials. Come up with a video helping others learn the ins and outs of specific games and make easy money online. When you post such content on YouTube and grow a following, making money will not only be seamless but also passive.  
2. Own a Small Business
At 13, you can also start your own small business. In fact, there's no limit to how old you must be to start and grow a successful business. A quick search online reveals many young teens who've come up with great ideas and now run successful companies. 
Having your own business is a great way to earn extra money as a 13-year-old. Take time to develop a good idea, then create a business plan for it. Ask for assistance from parents or mentors on how to turn your idea into a business. 
It's good to have an adult help with the business's legal matters of business registration and contracts. Once the business is set up, you can start earning your own money and take over ownership once you turn 18. 
Your business can be as small as a lemonade stand on a hot summer day, a beauty shop for fellow 13-year-olds, or a bigger idea. 
See related: How to Make Money Fast as a Woman
3. Do Paid Surveys
Now, this is a fun and easy way to earn money online. And, the options here are almost endless.
For instance, various paid ad sites require you to fill out surveys for the products you watch on ads. Doing so earns you extra cash and also bonus items like gift cards. Other platforms are compiling market data for their clients and pay you to be part of the research team or panelists.
Some of the best-paying and legitimate survey sites to consider include:
This goes without saying! The platform is among the industry's bigwigs, both in terms of great rewards and the number of members. Who doesn't want good pay? Well, Survey Junkie offers just that for the simplest tasks.
According to Indeed, Survey Junkie enjoys a user review of 4.1 stars out of possible 5 stars. Now, this shows how much users like the platform.
Reasons?
Survey Junkie is easy to join, is legit, and pays well (around $3) for every survey you complete.
MyPoints is also an excellent paid survey platform. For starters, you get a $10 bonus once you sign up. And, for every survey you complete successfully, you make between $0.27 and $2.23. Averagely, you make $1 per survey.
With InboxDollars, pay per survey starts at $0.50 but you can also make up to $5 based on the length of the survey. Surveys here are short and simple, mostly ranging between 5 and 25 minutes. Isn't that an easy way to make quick bucks?
See related: Best Survey Sites [Take Paid Surveys for Money]
4. Pet Sitting
Consider spending extra hours after school, on weekends, or on holiday pet sitting. Pet sitters are some of the most sought-after service providers for pet owners. So, if you're 13 and love pets, you can offer your friends, family, and neighbors to pet sit for a small fee. 
When you opt to become a pet sitter to earn your own money, inform your parents or guardian. This is important so that they know where you are, who you're with, and for how long. It's better to pet sit in a familiar environment with friendly pets. 
After you agree to become a pet sitter, there are certain duties the pet owner requires you to do. First, feed the pets and fill their water bowls. Second, spend time with the pet playing or relaxing in the home. Third, clean up after the pets if they make a mess and change the pet litter. 
All in all, your job will be to provide tender love and care for the pet for the duration you have them. Some pet sitters opt to go to the pet owner's home while others pet sits in their own houses. But, ensure you clear with your parents before you bring over some pets for your pet sitting business.
If you can't find many pet sitting jobs in your area, you can join Rover, which is an excellent pet-sitting platform. This way, you'll have access to a wider scope of pet owners who need the services.
5. Selling Items or Crafts Online
Do you know how to pick out creative items or make amazing crafts? Have your friends asked you to make some for them or help them choose items like toys or jewelry? 
If you are artistic and creative, then this is something worth venturing into. You can make good cash selling online and offline crafts.
It's possible to start selling such items or crafts online in an eCommerce store. Nowadays, it's easier to open an online store and put different items for sale. Those who like these items place an order, pay, and you ship them to them. 
Basically, there's no limit to what you can sell online and make money. But, you must ensure it's legal.
Online sales are great because you can run the business from your home. That way, you don't have to pay for a store, license, and other requirements of such an establishment. 
At a young age, you can learn many things by selling items or crafts online, like money management skills. Also, you can master sales pitches, pricing, marketing, and advertising. These are great skills that can also benefit you later in life. 
Online sales for items that have demand can earn you some serious money, even at 13. Some young entrepreneurs have made million-dollar online stores from humble beginnings. A great place to start your online store would be Shopify.
6. Dog Walking
If you prefer to be outside than indoors pet sitting, you can become a dog walker. As a teen, this is among the easiest and best ways to earn extra money. Since both you and the dog owner have a need, they pay you for the service you provide. 
As a dog walker, the dog is in your care from when you pick them up from the owner until you drop them off. As you walk the dog, it's your responsibility to clean after them and ensure they have loads of fun. 
Ideally, dog walkers earn between $5 and $10 a day for walking one dog. You earn extra money if you can walk 2 or 3 dogs at a time. If you combine dog walking and pet sitting, you get paid for two services by the dog owner. 
But, ensure you check your availability and manage your time depending on how many dogs you walk. Also, let your parents know you want to become a dog walker. Inform them of any jobs you get and which routes you'll take when walking the dogs. 
Rover will still be a great platform here to help you get these dog walking gigs.
7. Print and Sell T-shirts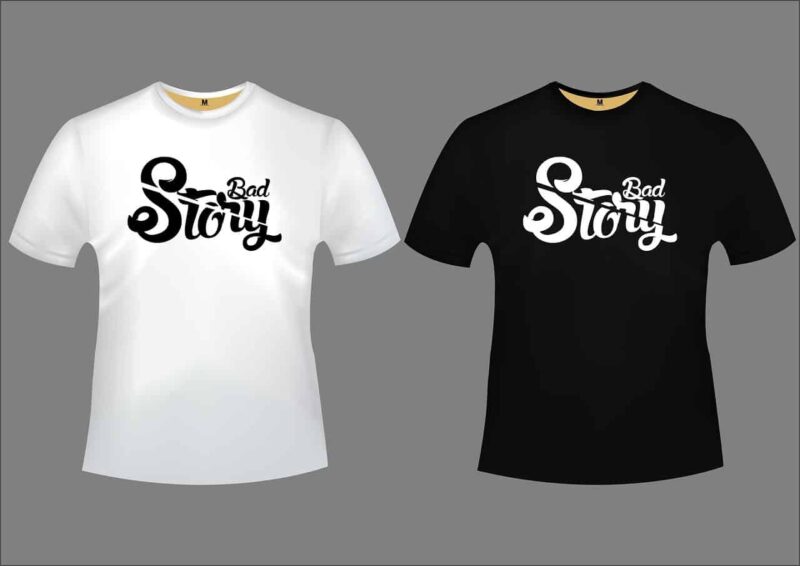 Carnivals, craft fairs, and similar places are great avenues for you to sell different things. Start a T-shirt design and printing business, then sell them to people. Folks will buy T-shirts with catchphrases and images that bring back memories or convey specific messages. 
When you have free time, come up with creative design ideas for your T-shirts. Having an idea of what to print for them is the first step to running a small T-shirt printing enterprise. The images and messages can capture an audience and bring you many customers, so take time to plan this step. 
Next, find out where to print the T-shirts. Are you willing to run the printing operation from your garage? Will your parents help you buy the machinery? Are they willing to let you turn the basement into a full-on T-shirt printing operation?
Another option is to hire the services of a printing company to do the heavy-lifting for you. Here is where your business skills and money management prowess get tested. Calculate how much it costs to design the T-shirt, purchase the T-shirt, print it, advertise, and ship it. 
When you consider the costs, you can know the right selling price to earn a profit. Apart from shipping, you can set up a stand at a craft fair at an additional cost. Or sell door to door in your neighborhood.
Even better, Merch by Amazon makes everything easy and more profitable. It allows you to sell your designs on Amazon, helping you reach a wider customer base. With the help of Merch Informer, all you need to do is create great designs and Amazon does all the heavy lifting.
See related: Fun, Profitable Hobbies That Make Money
8. Save Money with Kid's Savings Account
Some excellent kid's savings accounts are available where you can save your money to earn interest. This is a great way to ensure the money you make from other gigs works for you. 
The best savings accounts pay interest on any balance. This means you can save any amount for a specific duration and earn interest. In addition, you don't have to worry about the minimum balance and fees charged on the money you save. 
Another plus for such savings accounts is keeping track using a free app on your phone. The app also has parental control, which is crucial in safeguarding your privacy. Also, you get a teen checking account with a debit card. 
While such savings accounts have a low-interest rate, they're excellent for saving the extra cash you earn. Perhaps you are pet sitting to save money for a trip after high school. The savings account is one of the best places to save money and earn interest on it before your travel date.
Try out CIT Kids Win Savings Account, if you want to save some money and some good interest.
9. Sell Unused Stuff
At times you don't have to search elsewhere for things to sell to earn money at 13. All you need to do is go to your room and take stock of the things you own. 
Do you still fit in those classy shoes that you once liked? If they're in good condition, you can sell them second-hand. Perhaps you like shopping, and there are different clothes you've never worn in your closet. Well, it's time for spring cleaning and an online or physical garage sale. 
Have a conversation with your parents about selling unused stuff. It's a great way to declutter and can work for everyone. You can even inspire everyone in your neighborhood to bring you their unused stuff so you can sell them for a small cut. 
Today, there are many ways you can sell items that clutter your bedroom. Take some time to create piles for those you want to keep, those that you're unsure about, and those to sell. Have mom or dad help you out with moving big items and pricing. 
There are online marketplaces you can market the products. These require taking actual pictures, creating an account, and posting them. It's even possible to do so on social media platforms where your friends can buy the unused stuff. Or, you can set up a yard sale on a summer day.
Try out various marketplaces such as Craigslist, eBay, or Facebook Marketplace.
10. YouTube Channel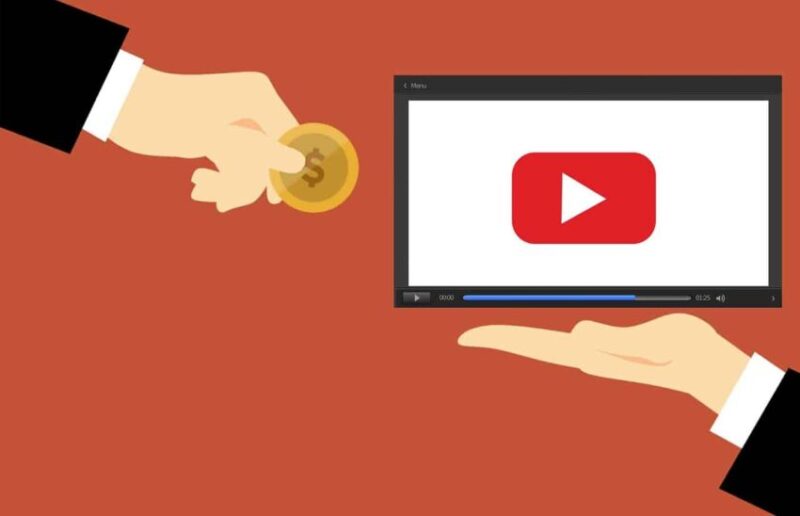 At 13, you can start a YouTube channel and have YouTube once you hit the required views and watch hours. Many teens from all over the world are creating content and posting it on YouTube. Once you have subscribers and monetize your videos, you start earning. 
Making content is easier since most teens have access to smartphones and cameras. But, you have to devise a plan for the content you want to post. Such a plan helps you get and stay creative, thus growing your audience. 
YouTube pays around $3 to $5 per 1000 views per video. But, know it might take time before you start earning more money. The rates are low, and you need a balance of $100 before you can cash out. Still, the sky is the limit when you want to make money using a YouTube Channel. 
See related: YouTube Secrets You'll Never Hear from the Pros
11. Light Cleaning and Organizing
Are you good at keeping your room clean and organized at home? Perhaps a friend or two have asked you to help with their chaotic rooms!
Light cleaning and organizing is another great way to make extra money. You can earn money cleaning messy rooms and advance to cleaning houses. But, always state the services you offer before you accept any cleaning and organizing job. 
Any person who needs a cleaner will pay by the hour and detail the work they need to be done. Perhaps it's helping hang a mountain of clean clothes piling in a corner, or cleaning a messy room with dirt and dishes everywhere.
Knowing the job in advance can help you decide how much to charge before starting. 
12. Self-Publish eBooks
You no longer need to meet with a publishing company when you want to publish a book. All you need to do is develop a book idea, create the content, self-publish and sell it online. There are great online marketplaces like Amazon, where self-publishers can sell eBooks. 
Creating an eBook is simple, but you have to create inspiring content people want to read. Perhaps you can write short stories, novels, poems, or how-to guides for fellow teens. When you target the right audience, all these can make you some good money. 
Once you have a complete eBook after picking the right genre, let people know about it. Apart from marketplaces, you can advertise them on social media to your friends and family. Being social helps word get around the book and bring you more customers. 
13. Baby Sitting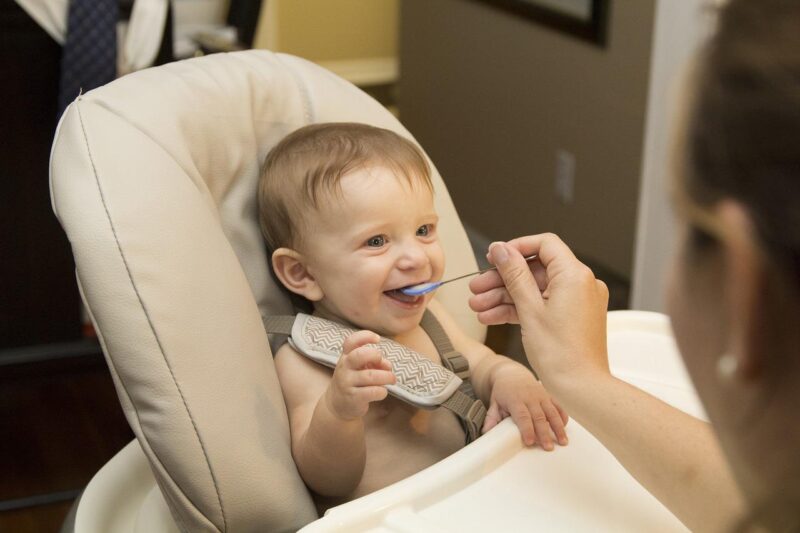 Perhaps you're not into dog walking and pet sitting. How about babysitting? 
At 13, you can start a babysitting business that you do during your free time. Many parents need babysitting services so they can leave the house for a few hours. You can offer this service and charge them by the hour. 
Babysitting will require you to be fun with the kids and responsible and in control. So, consider your strengths and weaknesses when dealing with small kids. Speak with your parents when you decide to start babysitting to earn extra money. 
They can recommend the best people to approach and offer your services. They can also know your location and pick you up after your babysitting gig. Most teen babysitters provide their services near their homes since it's a familiar environment. 
14. Online Tutoring
Another great gig is providing online tutoring. As a math, language, science, or arts whizz, you can help others learn. 
Tutoring services have now gone online, and you can find paying students from anywhere in the world. Simply use your social media platforms to let people know you're offering online tutoring. Pick the subject you want to tutor, and devise a lesson plan. 
You get paid by the hour as a tutor, and there's no age limit. All you need to do is be well versed in the subject you want to teach. Tutoring can benefit both you and the one paying for the lessons.
15. Review Music
Did you know you can become a teenage music reviewer? Yes, all those hours you spend listening to music can now earn you extra cash. 
A teenage music reviewer can start earning as young as 13. The review sites pay 10 cents per review, which can earn $5 per hour. It's a good way to use your free time to make a few bucks that translate to a good sum at the end of the month. 
Your earnings increase as you frequent the review website and create better reviews. It's possible to raise your earnings to $10 per hour. 
But, before earning, you must register an account with websites like Music X-ray. Another platform paying teens to review music is Slice the Pie.
Check if a site is legitimate before you sign up and provide your personal information. Payment is made using online money platforms like PayPal.
16. Golf Caddy
Living near a golf course can be a great opportunity to work for several hours as a caddy. Since you have free time during weekends or holidays, spend time at the local country club. 
Golf caddies must undergo training at the golf course before starting work. Avail yourself of the training and let your parents know your intentions. As part of your training, you learn the golf course and the proper way to conduct yourself. 
Also, it would be best if you were physically fit to carry heavy golf bags. Caddies earn $100 to $150 to carry 2 golf bags with clubs for 18 holes.
Apart from the money you earn as a caddy, there's also the opportunity to get tips. That's extra cash in your pockets. 
17. Graphic Design
Are you good at graphic design and seeking ways to earn your own money? You can turn that skill into a way to earn some serious money. 
Graphic designing entails creating illustrations, logos, and images. Companies can hire you to do the same for them when you come up with content.
At 13, you can charge $10 to $15 per hour as a graphic designer. There's so much work available for graphic designers on digital platforms. All you have to do is be creative in marketing your skills. 
Be social and tell people what skills you can offer to get paying jobs. Also, invest in the necessary software and hardware for professional gigs. 
See related: How to Make 100 Dollars a Day
18. Watching Videos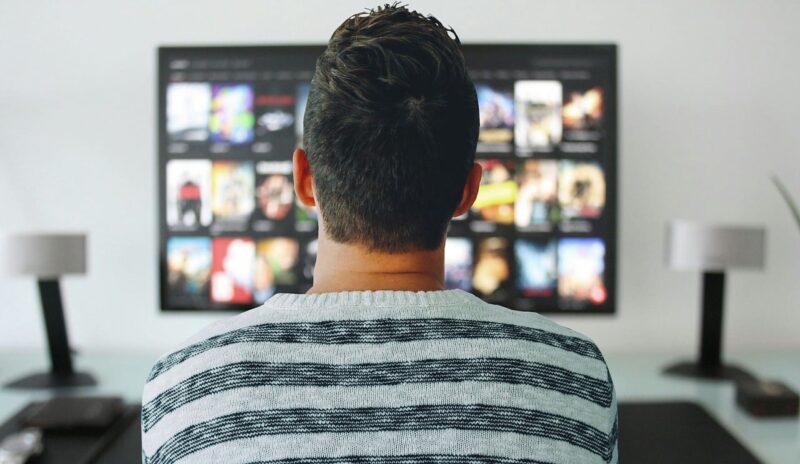 Watching videos is one of the entertaining online jobs. You can spend a lot of time watching your favorite videos online and get paid cash.
This is a great way to earn extra cash as a teenager. But, it might not be as lucrative for those who want a full-time income. 
The videos you watch online are usually paid ads, and the more you watch, the more money you make. It's possible to earn $100 and above every month, but that requires spending lots of time online playing video games. 
Many sites that pay people to watch videos online have an hourly rate of $5. But the amount varies depending on the one you use.
Always be cautious when giving out your details on the sites and learn which are legit. 
FAQ
Can you make money online as a 13-year-old?
Absolutely yes! There are tons of gigs, both online and online that can help you make money as a young teen. Whether it's online paid surveys, pet sitting, babysitting, or becoming an online tutor, the opportunities are endless.
Can you get a job in the US as a 13-year-old?
Yes! Certain jobs like becoming a golf caddy or a graphic designer are available even for 13 years olds. You might not get an actual job at an office, since you must be 14 years and above, but making money is quite possible.
What is the easiest way to make money as a teenager?
You have more than enough options to make money as a teen. For instance, you can play video games, answer surveys that accept 13-year-olds, or even pet-sit. All you need is to choose what works best for you.
Related Resources