Anyone can find themselves cash-strapped and in need of quick money. Women are no exception. Here is how to make money fast as a woman.
Working women are the rule rather than the exception. While it's harder for women since the labor workforce is majorly male-dominated, there remains a question about the wage gap.
According to statistics, a woman makes $0.82 for every dollar a man earns.
However, due to struggles and family obligations, there's a tremendous increase in women in the labor market—many opting to work from home or start an online business.
Whether you want to make some extra cash to pay your bills, create an emergency fund, or save money for retirement, here are a few ways that you can use to add more money to your bank account.
20 Ways how to Make Money Fast as a Woman
There are some legitimate jobs as you try to think of how to make money quickly as a woman, working part-time or full-time.
Check out the following extensive list of flexible options you can start making money online.
Make Money Through Content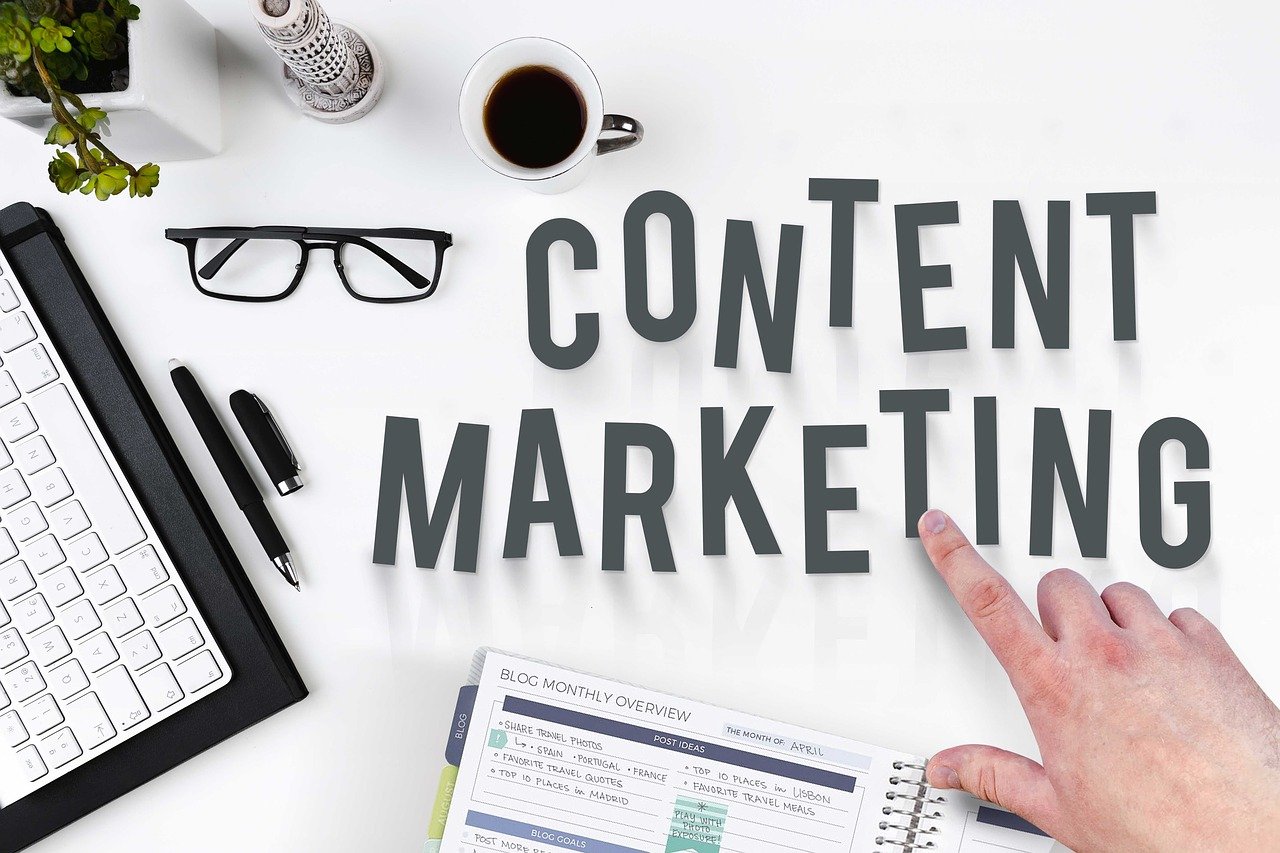 Unlike in the olden days, creating content nowadays is not just a hobby. It's a career. Content creators are making millions each year. The question is, how do they make money?
With all the platforms and avenues present in the online world, you can expect stiff competition from other users. There are over 2Million content professionals. While the demand for content is rapidly increasing, social media algorithms are changing all the time.
However, as a content creator, you can make money fast by getting a good grounding of yourself in your creative niche before jumping into content creation.
Here are proven ways that you can use to make more money fast as a woman through content:
1. Become a Virtual Assistant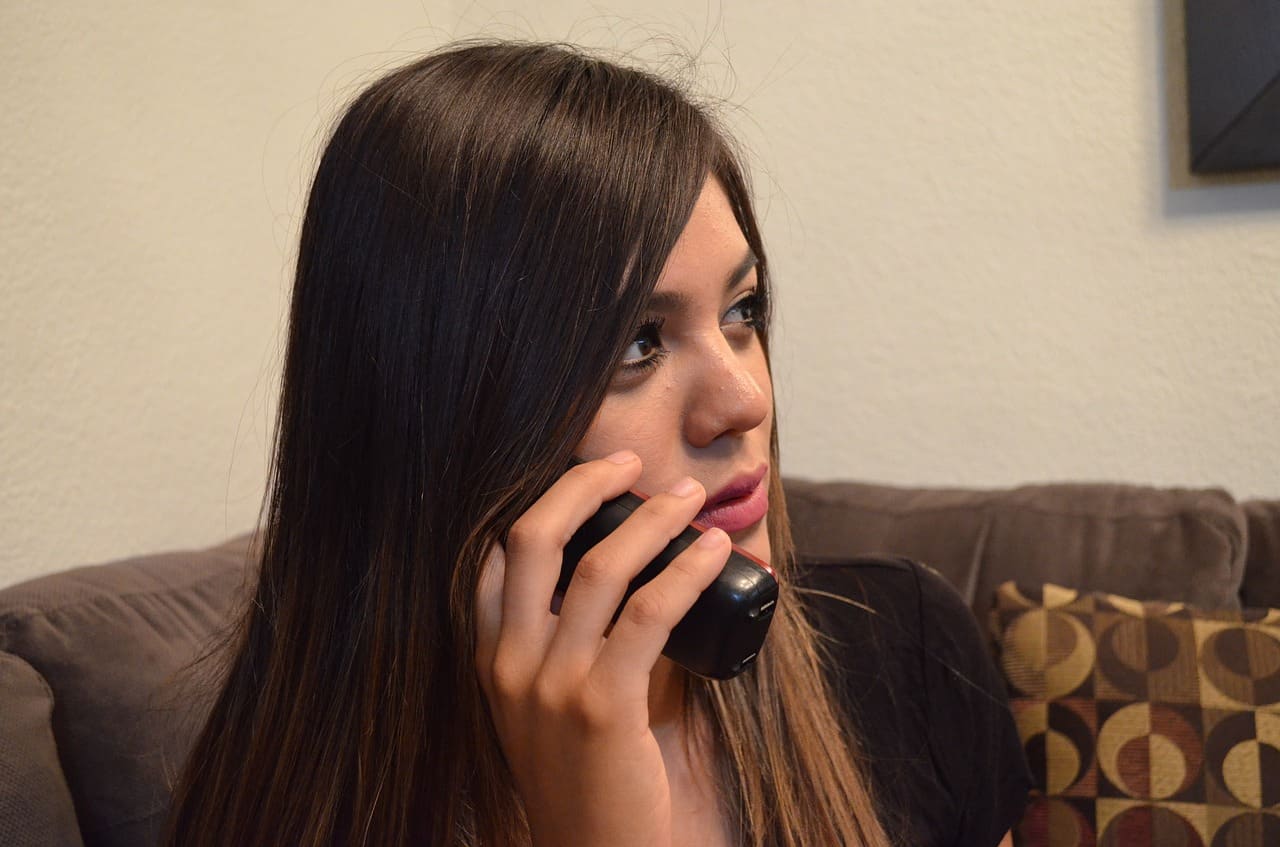 There has never been a better time to work online from the comfort of your couch or a beach in Thailand; working remotely has increased by 44% in the last five years alone. Thanks to high-speed internet and cheap conference calling systems.
If you fancy the idea of working from home and having a career where you can earn more money fast, then virtual assistant work is among the most profitable side hustles for women.
You don't need a degree to become a virtual assistant. And you can turn it into a lucrative full-time income if you do it right.
Basically, a virtual assistant helps online business owners with responsibilities ranging from administrative tasks to social media marketing.
Popular Skills You Can Offer as a Virtual Assistant
Bookkeeping
File management
Setting up spreadsheet
Data entry
Travel arrangements
Email management
Social media management
Customer service support
Calendar management
eCommerce store management
Virtual assistants offer plenty of service options- pretty much every task that a general office assistant on-site would do, except bringing the coffee.
Be sure to pick a skill you can quickly learn and don't mind doing.
2. Start a Blog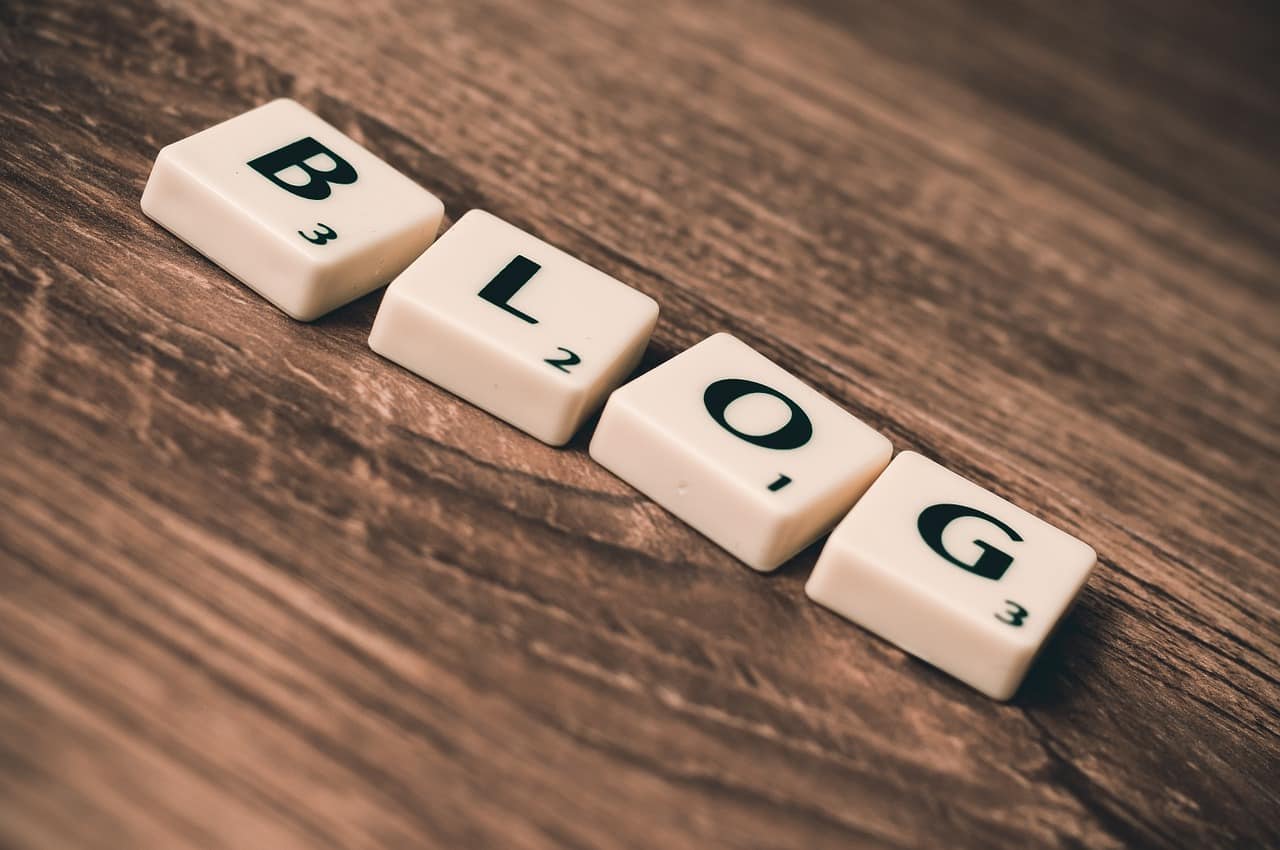 A blog is a website with articles on a specific niche or topic. As a freelance writer, you can provide options and valuable information to your readers by answering their questions to build a profitable online business through your blog.
Blogging is one of the incredible ways to make money online as it is lucrative, and you can blog on any topic of your choice.
Some of the niches that you can specialize in include:
Personal finance
Cooking
Fashion
Parenting
Pets
Self-improvement
…and pretty much any other topic under the sun.
Better still, once you start your blog and start getting traffic, your blog can go on to make a large passive income.
Roughly, you can make up to $10,000 and above per month, depending on your niche and how you choose to monetize your blog to build traffic.
How to Start a Blog (In a Bird's Eye View)
Pick a blog name and choose your blog hosting
Customize your blog through WordPress
Protect your blog
Add standard blog pages and write compelling content
Set up a custom blog email address
Register social media accounts
Decide on your blog's posting schedule
Promote your blog
3. Social Media Management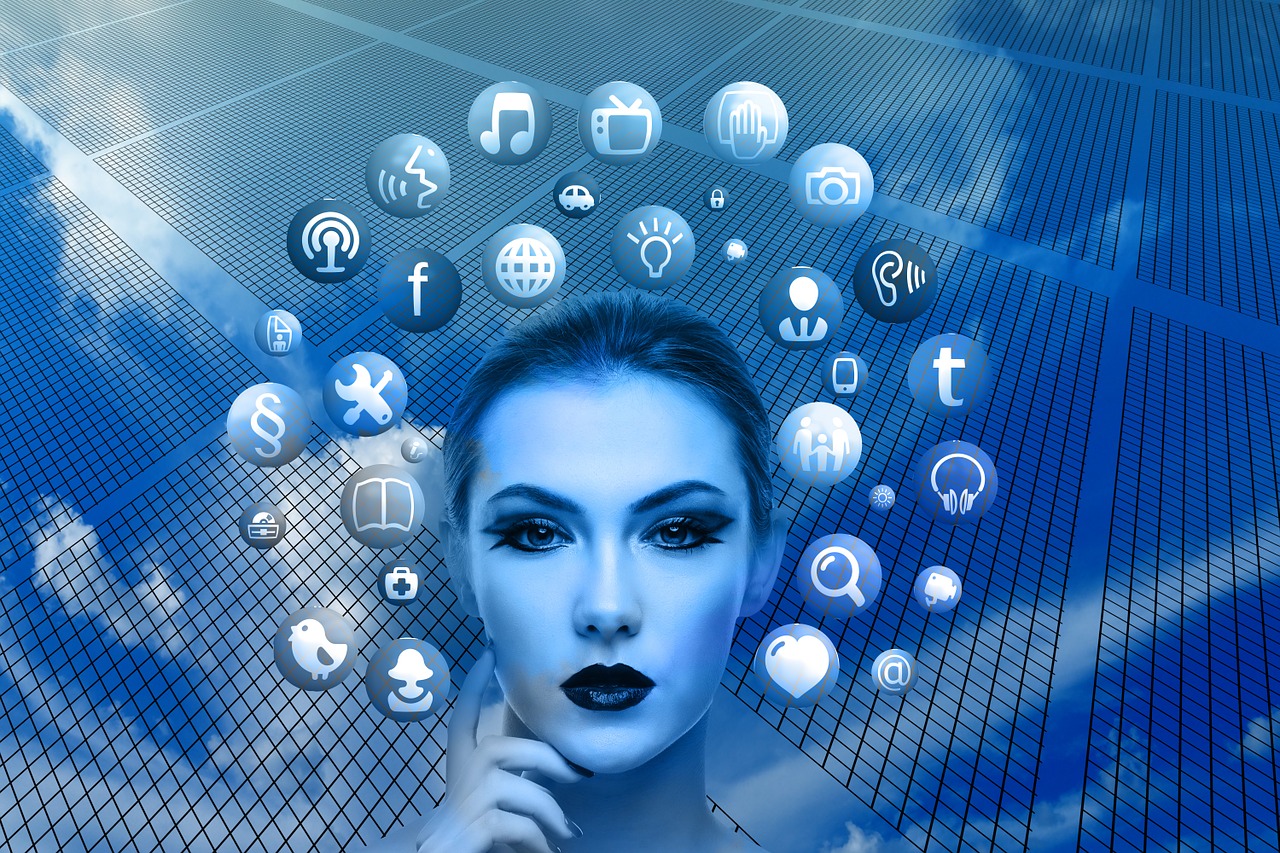 If you have a knack for keeping up with social media, you can make money managing social media accounts for different companies or individual clients.
You can use your skills to help market your clients' brands and get paid. You also get to offer a variety of different social media services.
Examples of Social Media Services
Social media platform management
Influencer marketing
Community management
Email marketing
Content creation and marketing
This side hustle needs less to no upfront investment or even a degree to start. The benefits of working as a social media manager include:
Flexible and scalable schedule
Choose the platforms you want to work with
Earn extra cash
Set your own rates
Most social media managers earn an average salary of $71,216/year. There are plenty of chances in this niche in the U.S. Most businesses, small-scale businesses, are fighting hard to make a name for themselves through good online exposure.
Handling social media accounts is a great option to make money online fast as a woman. You need a laptop or a smartphone and a good internet connection.
4. Freelance Online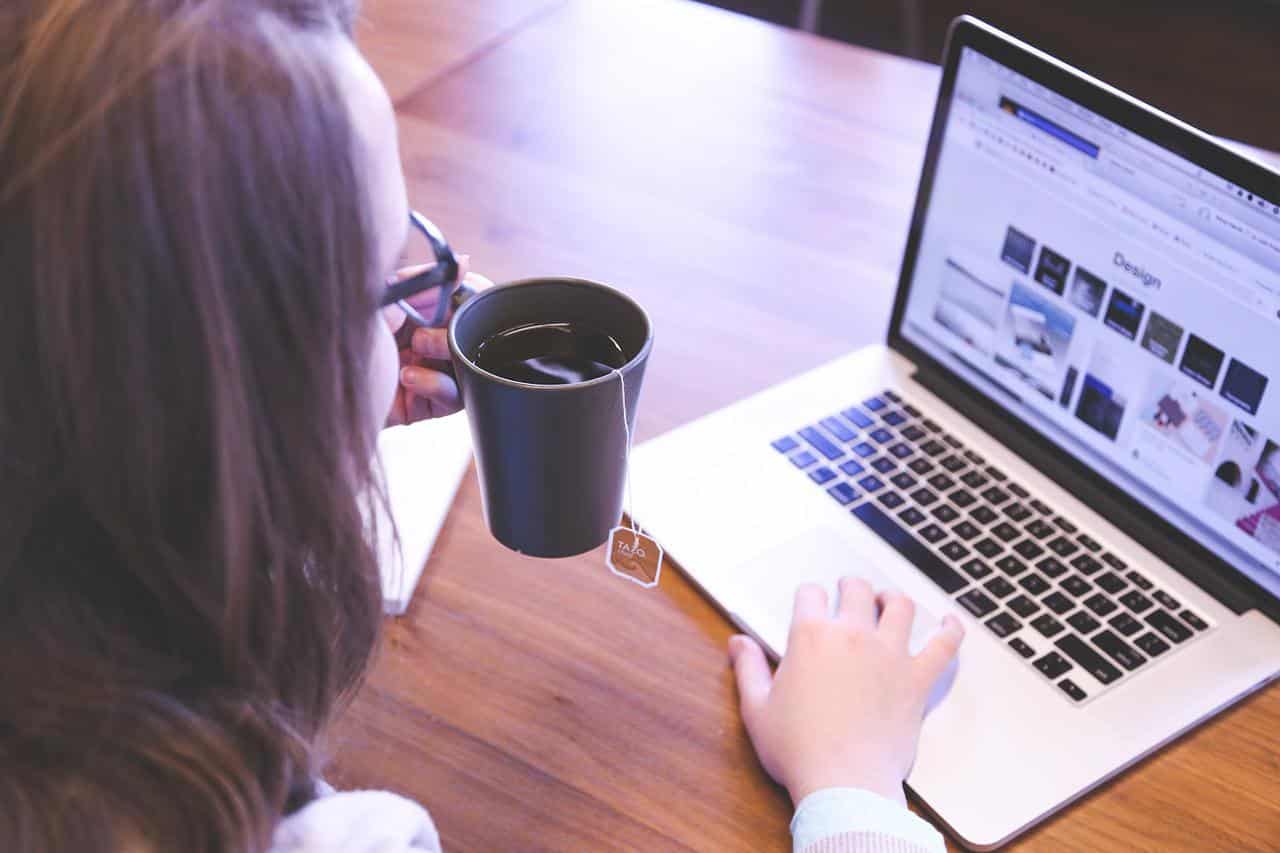 There are high chances that you have the skills and knowledge others seek. So, why not get out there and start making extra money fast online?
After all, at least 35% of the U.S. workforce is freelancing due to higher potential earnings and flexibility than traditional jobs.
Unsurprisingly, freelance writing keeps growing because sites like Fiverr and Upwork make it easier to find freelance jobs
In addition to freelance writing, if you have the following skills, then you are on the right track to making extra money online fast as a woman:
Website design
Translation
Transcription
Freelance editing
Video editing
Proofreading
Graphic design
Digital marketing
Copywriting/copyediting
Social media marketing
There are over 100 categories of freelance services that you can offer as a freelance writer. After you determine what skill you can bring to the table, use the following apps for marketing your services:
Upwork
Fancy Hands
People Per Hour
Freelancer
We work remotely
Indeed
Toptal
Behance
SimplyHired
Dribble
5. Be an Affiliate Marketer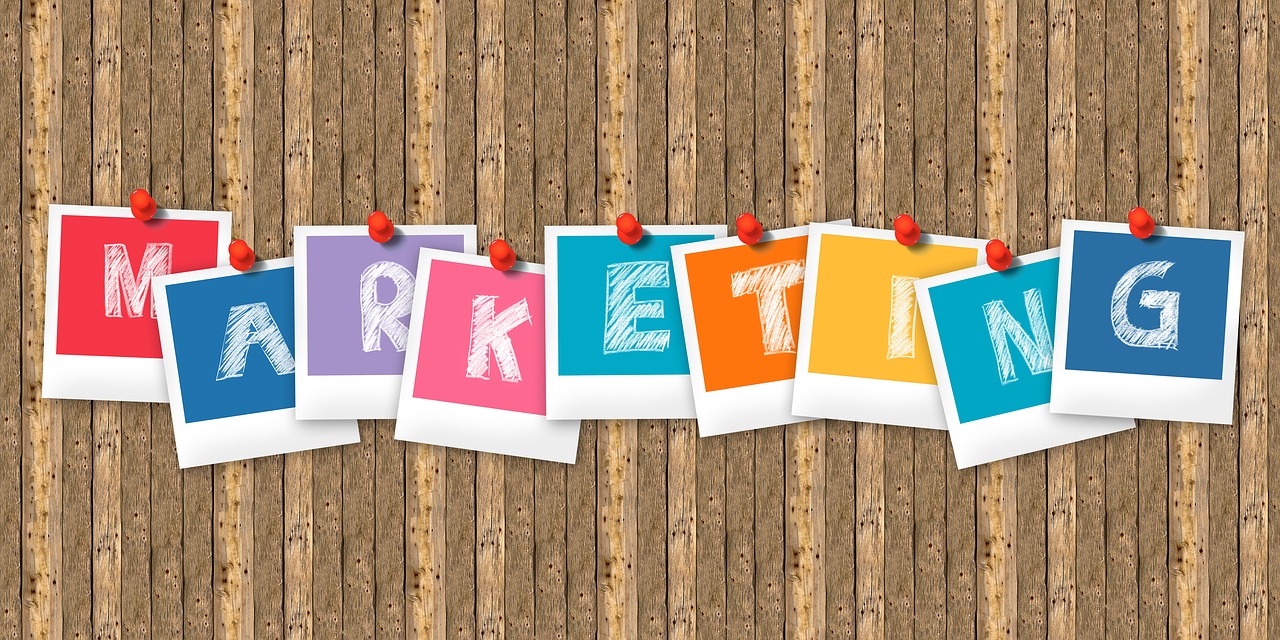 Affiliate marketing is one of the commonly known ways of driving sales and generating good revenue. It's also one of the easiest side hustles for women.
There are two things you need to do to become an affiliate marketer:
Choose a specific niche and create a website or a blog
Choose affiliate products that you'd wish to promote
With these two in place, you can start monetizing your site and turn it into a successful online business.
6. Teach Online
Online tutoring is taking off, ladies! Gone are the days when tutors would meet students in cafes or libraries for their teaching sessions.
If you have a knack for tutoring and excellent subject mastery, an upsurge of online teaching platforms helps students learn various subject materials.
Most Popular Subjects for Online Tutors
Mathematics – from basic maths to calculus
Music – from music theory to specific musical instruments
English – from writing, and reading, to grammar
Standardized tests such as ACT, SAT, GRE, and GMAT
Science, including general science to advanced physics
Art such as history, painting, and drawing
Tutoring online is scalable – you can take more or fewer students depending on your availability. Also, you're in total control of your hourly charges and can expect to earn anywhere from $15/hour to $50+ an hour, depending on your experience.
Lastly, online tutoring gigs allow you to teach an online course to students worldwide from the comfort of your home.
The schedule is flexible, and you can do it whenever convenient for you. Some of the great companies that you can work for as an online tutor include:
Tutor.com
Skooli
Yup
TutorMe
Outschool
TakeLessons
Varsity tutors
VIPKid
Make Money Through Investments
Making money through investments is typically easier said than done – it doesn't have to be that way. If you want to increase your cash flow within a short period, try your hand at investing.
Granted, most of these investment strategies, like the stock market, are risky, but it's a sure-fire way to take control of the money you make.
Here are your safest investment opportunities to make money online fast as a woman
7. Insurance Franchise
You can start and run a business by creating it from scratch or buying an insurance franchise agency.
Running a business from scratch would require a lot of input and is inherently risky. On the other hand, running a business by buying an insurance franchise is easy and could earn passive income. It's also highly feasible.
You can look for a parent company that allows you to start and run your insurance franchise effectively.
After successfully securing and partnering with a parent brand, the rest of the setup will be simple, even if you have no prior experience.
8. Invest in the Stock Market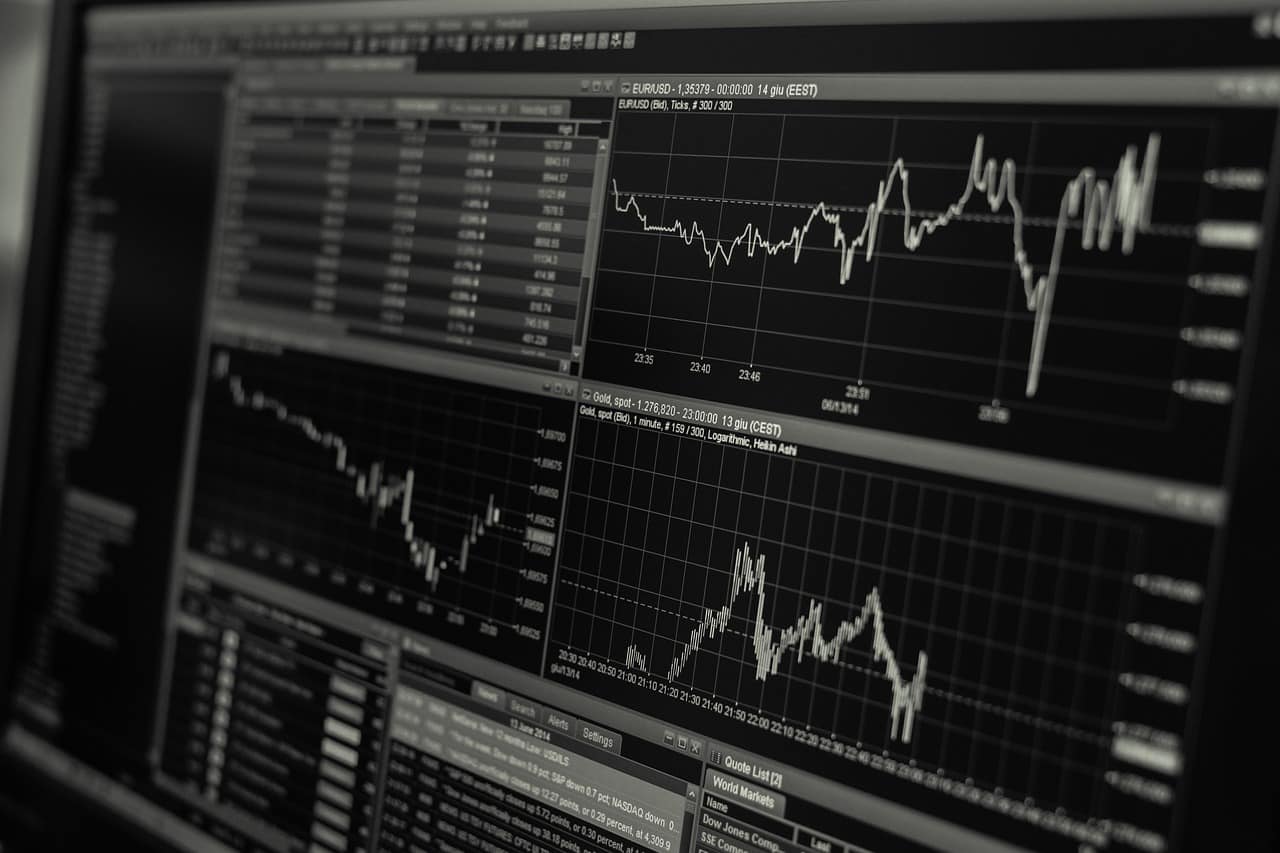 Investing in the stock market is one of the most overwhelming side hustles for women since it's a male-dominated field. Another factor is the risk associated with it. However, it can also be a great way to make money online once you learn the ropes.
If stock market trading is something you'd wish to dip your feet in, you can start by selecting your preferred broker. Be careful when choosing a broker and check out their different perks and features.
You can use apps like Stash to invest in stocks, ETFs, and other assets with less or no commission.
To avoid losing money in this risky investment, you can practice investing money virtually through your broker's demo account. You can polish up your trading skills and, in turn, make profits.
With the right skills and expertise, you can earn an average of $54,000 a year. Start small and grow big.
See also: 10 Sites that Give Free Stocks- Start Investing
9. Online Real Estate Investor
You no longer have to play landlord or need a huge capital to invest in real estate. Today, online real estate investing is one of the easiest and most lucrative ways of making extra income fast from home.
Earning profits in real estate is unlimited; you could make from tax benefits, rental income, or property appreciation. How is this possible?
We've found an easy way to make your dream of making money fast as a woman a reality – commercial real estate crowdfunding.
Online real estate crowdfunding is accessible to anyone looking to make profits irrespective of their investment share.
Best Real Estate Crowdfunding Platforms
Remember, online real estate investment is not as easy as it looks on paper. While you don't have to manage, develop, or scrutinize your investment property by yourself, there are other essential aspects you'll need to be aware of.
Doing due diligence and choosing a platform best fitting your needs should secure your investment.
An average eCommerce real estate investor makes an average income of $70,000/year, equating to around $6,000 per month.
If you choose online real estate investment, odds are you'll make it a full-time job before you even know it.
See also: Real estate Investing for Dummies
Make Money Fast During Your Spare Time
Whether you are a stay-at-home mom or a career woman in the corporate world, you don't have a lot of spare time even though you want to make some extra money.
The good news is that you don't need a lot of spare time to make money. For any side hustle below, just a little bit of time here and there will suffice.
10. Become a Personal Shopper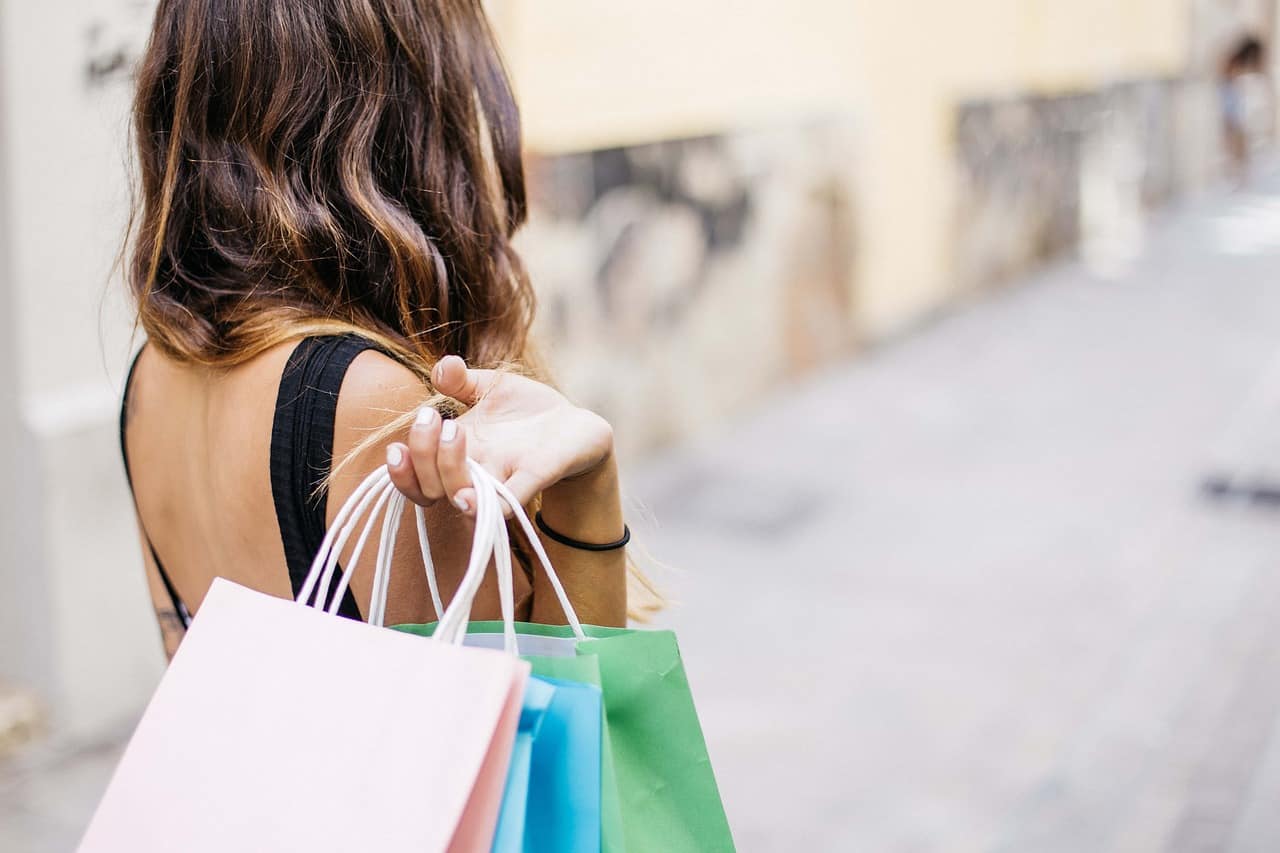 Most women love shopping. As a personal shopper, you can provide your services to busy professionals who don't have the time to shop for themselves but still want to look good.
This can be a freelance opportunity where you can work with clients over email, phone, or video chats and assists them in choosing what's best for them by shopping online.
The average income for a personal shopper is up to $30,000/ year working part-time. This is an excellent opportunity of making over$1,000 per month if you work during your free time.
See also: Shipt Shopper Review: How Much Can you Earn
11. Start an In-Home Laundry Business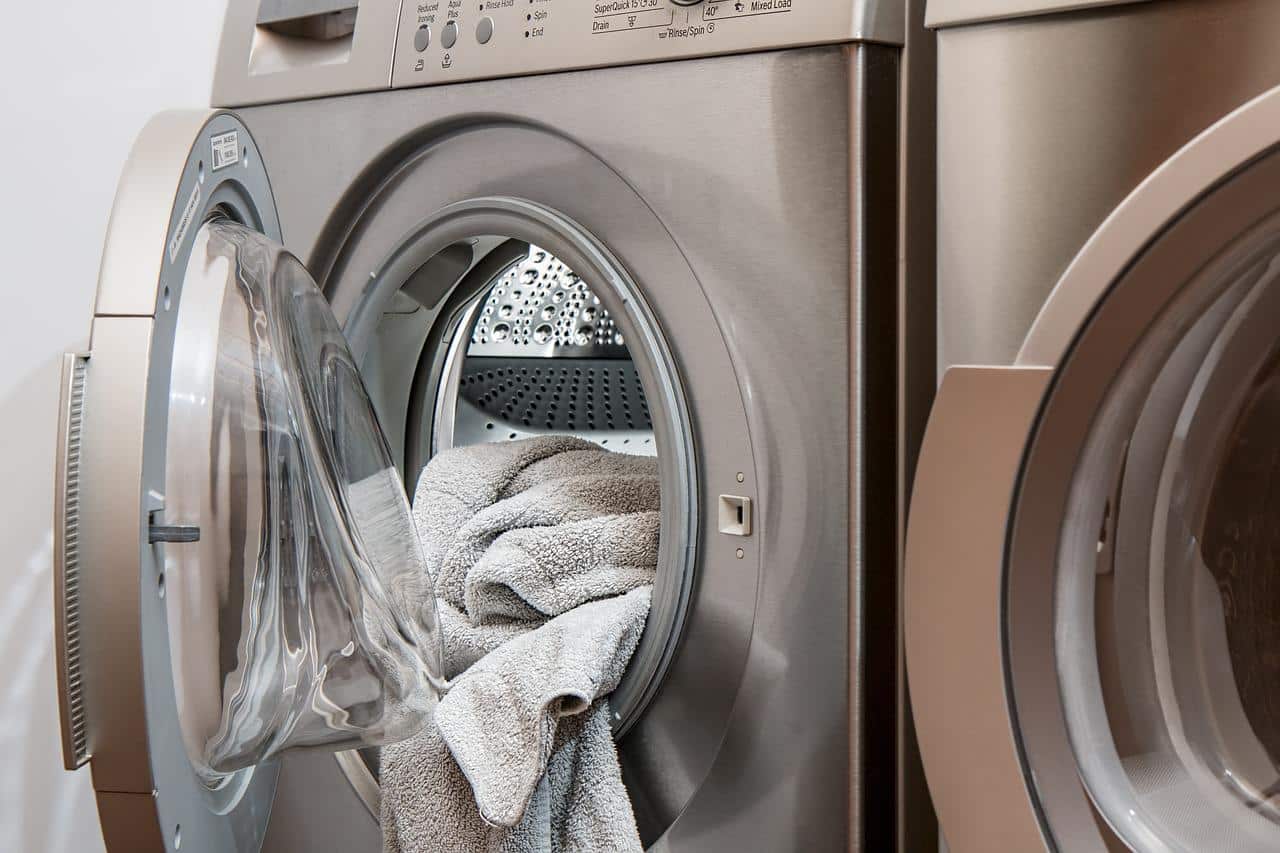 For many people, doing laundry is one of the most tedious chores; you can leverage this and turn it into a fast-well-paying side hustle.
You don't need a lot of capital to start your own wash-and-fold laundry business. You can market your laundry services through platforms like TaskRabbit, Care.com, and Laundry Care to easily find clients within your locality.
The following are a few of the basic equipment you need to launch your wash-and-fold laundry business:
A washer and dryer
Easily accessible means of transport that can access your clients in different areas
Dedicated space to prepare laundry, wash and fold
Other non-basic items include:
Laundry bags or hampers
Garment covers
Bag tags
Hanging scale
Wash-and-fold laundry business is one of the most common side hustles for women, and you can make anywhere between $15-$20 per hour. This could be more dependent on your reviews and reputation from your clients.
12. Be a Mystery Shopper
Mystery shopping is one of the exciting side hustles for women as women love to shop. It's an easy way to make money online, working from home or traveling.
All you need to do is find shops online, go in, and review the experience.
You could shop, dine out, and visit different locations, then give a review of your experience to get paid.
The aim is to make the shop's customer experience as accurate as real life. Mystery shopping is an excellent opportunity if you love to explore the world around you.
The pay for mystery shoppers varies, but the median average is between $18-$20 per hour. How much you make is determined by your time and expertise.
13. Become a Professional Organizer
For most people, organizing is tough, but it has to be done. If you can help the cluttered get their things in order, it'd take no time for the word to spread and start getting clients.
Professional organizers work from their clients' homes. As such, it's vital to keep note of your hours during the day to avoid countering your regular schedule.
If this is a side hustle you'd wish to try out, the best way would be to join a group such as the National Association of Productivity and Organizing Professionals (NAPO) and be among the ever-growing catalog of organizers.
You can expect to make around $22/hour if you don't have the experience and want to work part-time.
14. Be a Parttime Model
Are you aware that you can get paid for your body pictures? I bet not!
Think about the cosmetic and beauty industry and how much revenue it makes for a minute.
The global cosmetics industry is expected to amount to about 49 billion U.S. dollars by 2022; skincare accounts for 39% of it.
Modeling your hands, feet, hair, and legs can be lucrative to earn money fast as a woman. There are hundreds of women making hundreds of women by selling feet pictures online.
You, too, can do it! All you need is a good camera or a smartphone and enough confidence. However, the amount you can make from selling your body pictures depends on several factors, including:
1. The platform you choose to market and sell your pictures. You can charge high and reasonable rates on platforms with good exposure and significant interaction with the clients.
2. Online presence. Social media platforms have over 300 million active users. This vast global reach can go a long way in helping share pictures and earn some money.
3. Picture quality. It's pretty apparent – high-quality pictures make a lot of sales, while those with poor lighting or angles can hardly attract customers. For good picture quality, follow the following tips.
Ensure aesthetic backgrounds and sceneries that would capture your seller's eyes
Ensure good lighting; you can buy a ring light to enhance your pictures
Have a smartphone with a decent camera
Invest in a camera and a tripod if necessary, and buy a selfie stick for more flattering photos
Use a tool or software to edit and enhance your pictures to a higher level
You can sell your body pictures on platforms including 500px, Stylinity, Etsy, Beatbox, FanCentro, and SmugMug.
You can also create your website, start a YouTube channel, or get paid using stock libraries to maximize your potential reach and earnings.
Use Your Professional Skills and Creativity to Make Money Fast
The following creative and professional outlets are great ways to make money online. You can earn a few extra thousand dollars every month without the need to spend hours.
15. Personal Chef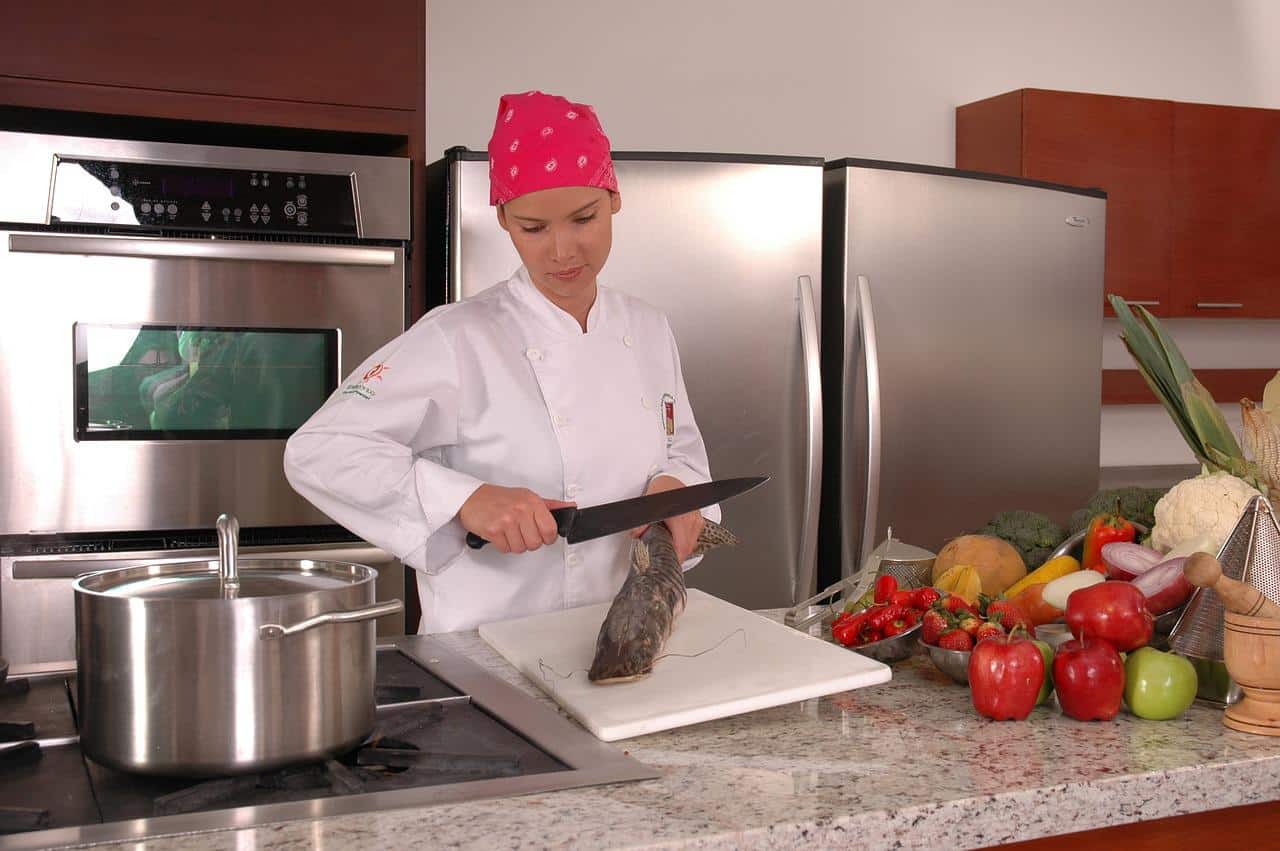 Do you get praises for your cooking every time you invite friends over for dinner? If yes, you can start making money from your passion in the kitchen in your spare evenings.
While personal chefs usually only cook for millionaires in their mansions, you can also do so as a freelance chef through your site or social media platforms. People who intend to host memorable dinner parties or gatherings can contact you and take the stress of cooking off their hands.
You could even land cooking weekend gigs. With a few regular clients and working on weekends or up to two nights every week, you can make at least $1,000 without much struggle.
16. Open an Etsy Shop
Are you crafty or a dab hand at design? You can turn your passions into a thriving fast-money-making business by opening up an Etsy shop. The e-commerce site allows you to monetize your craft.
You can leverage Etsy's audience of over 69 million buyers to build a business of your own. Some of the different products you can sell on Etsy are:
Handmade items
Jewelry
Printables
Print-on-demand items such as t-shirts
Clothing and accessories
You can start selling on Etsy as a side hustle and then grow it. Depending on how business-savvy you are and the time you dedicate to it, you can expect to earn $100+ extra each month.
See also: Etsy Keyword Tool: Sales Samurai
17. Online Gamer
Online gaming is a win-win situation. After all, who wouldn't like to make fast money while killing time playing online games? The most popular game that you can play online to earn big is TapChamps.
TapChamps is a popular Android app that connects game creators and players. You can participate in games of your choice based on your interests and expertise. The app earns its revenue from the creators and shares some of it with you.
All you need to do to get started is sign up by filling in a few of your details. You'll receive a notification on all the games that match your profile, play, and start receiving money instantly.
Other popular apps that pay for playing online games are:
How much you can earn playing games online depends on your skills and time into playing. The average income of a professional gamer is $60,000 a year.
While it might be impossible to start at this level, it's possible to make $1,000 a month by playing during your spare time, such as breaks in between your chores.
Earn Through Your Extra Space and "Junk"
Do you have an extra room or items that you're not using cluttering your space? Consider the following to help you earn and save money fast.
18. Flip Items to Make Money Fast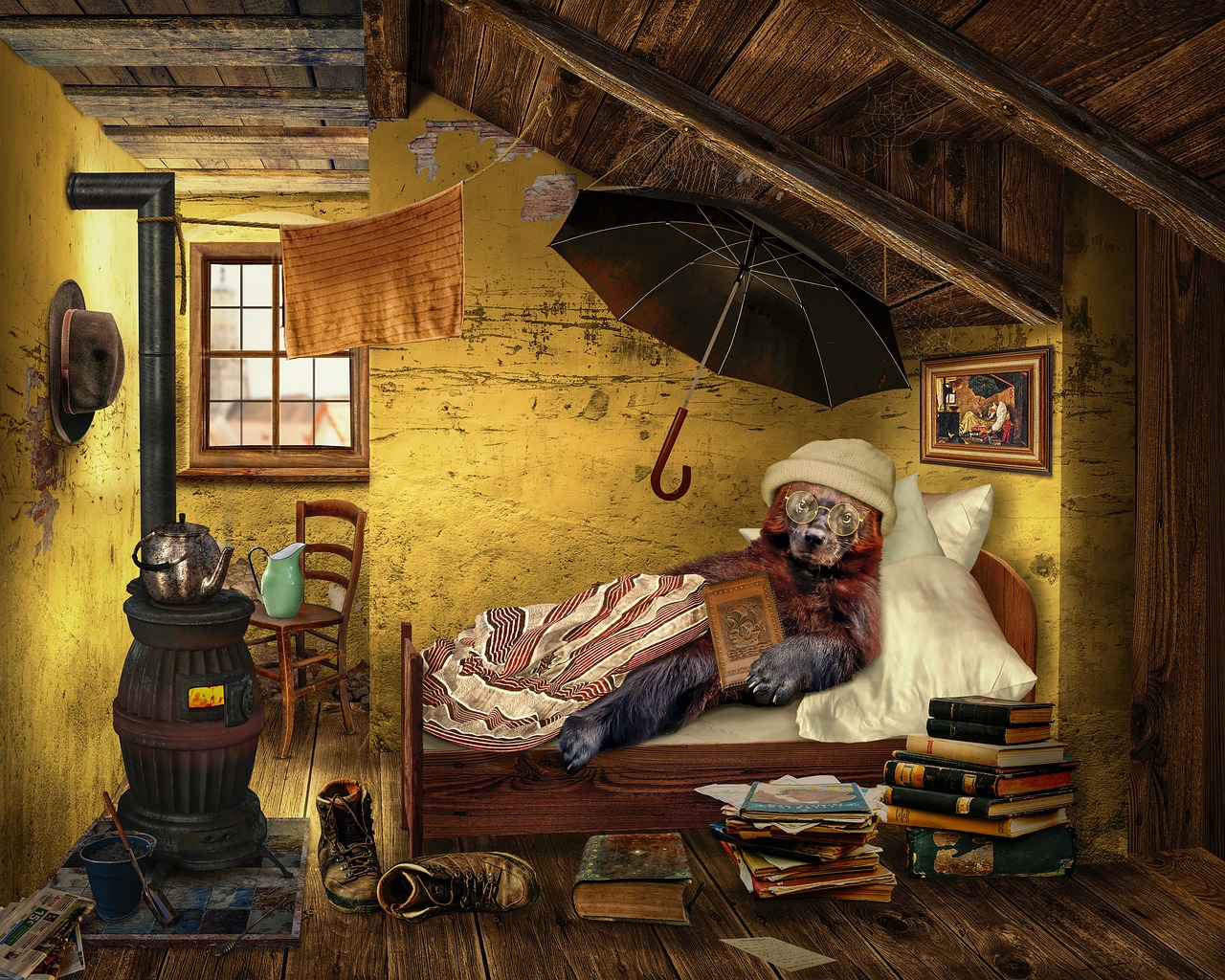 The easiest way to make money fast is to look around your house for any items that you no longer need. They could be from your garage, attic, or even your own et.
If you don't mind getting your hands dirty, you can find reusable items to flip through your curbside garage, junkyards, or even dumpster diving.
How about reaching out to friends and family to see if they have any time they no longer use? You'd be surprised how many people will offload their "junk" for free just to throw it off.
Once you've exhausted acquiring the free "junk" to flip, you can find other places to buy at a cheap and make huge profits, such as:
Flea markets
Estate sales
Auctions
Websites and app
Yard sales
Thrift stores
The trick here is to buy low and sell high, which could be done in your spare time or during the weekends.
See also: 11 Best Books on Flipping Houses-Make Money with Real Estates
What are the Best Items to Flip?
Clearance items in retail stores or websites of well-known brands, seasonal items, and limited editions which could be selling at a discount
Reselling on Amazon
Online arbitrage by sourcing for similar products with bigger pricing gaps between Amazon and other websites. You can use software tools such as Tactical arbitrage and OAXRAY to source your inventory online and compare prices.
Bed-in-a-box mattress returns: You could use companies like Sharetown to pick up mattresses from unsatisfied customers. As a local Sharetown representative, you could:
Regularly pick up mattresses that are barely used.
Clean and sanitize them.
Re-list the mattresses for resale on online spaces such as Facebook Marketplace
This is a low-risk side hustle, provided you have storage space and easy means of transport. Also, you don't have to pay for the mattress until it resells.
Furniture. Flipping furniture is a typical side hustle as most people are constantly moving, and others are looking to downsize or change the designs of their spaces. In such scenarios, people want to quickly dispose of their furniture, which could mean a chance to buy low and sell high to willing buyers.
Furniture flippers can make anywhere between $50 to $500 monthly with the ability to earn more depending on how much work you put in.
19. Sell on Poshmark
Poshmark is an app created for women to sell new and old clothes. You can sell brand-name clothing and accessories straight from your closet or shop online at a wholesale price and resell them at retail to make extra money fast.
The amount of money you make will depend on the number of items you sell, your pricing, and how fast you can ship them out to your clients.
If you're a woman with an entrepreneurial spirit, you can scale your Poshmark selling and use the platform to open your own boutique.
If you work part-time, you can make anywhere between $100 to $1,000 a month or a six-figure a year if you build your brand and business the right way.
20. Airbnb Host
Are you a lady living in a famous tourist city? You're sleeping on a chance to make money fast without a lot of hard work.
All you need is a spare room and open an Airbnb host account.
The average Airbnb host earns about $1k every month, but this could vary depending on your location, season/time of the year, size, and type of rooms you've set up for rent.
After knowing the ins and outs of Airbnb, you can gradually increase the potential earnings from the global average of $110/night.
The best part of Airbnb hosting is that you get to set your rates. The nicer and more attractive your furniture and appliances, the higher the chances of attracting clients resulting in higher income.
Final Word
You now have your tips on how to make money fast as a woman.
There are many ideal side hustles for single moms, work-from-home moms, and women in general that can help them make extra income. In addition, you can start right away as most of them don't need formal training.
If you choose one of the options in this list, it won't take you long until you start earning a few bucks to finance your needs while working within your own schedule.
Go through the list and make sure you pick an option that best suits you, and everything will fall into place.
If you still want more tips on how to make money fast as a woman, you could try to take online surveys, create and sell online courses, teach English online, or be a food delivery driver, among other specialized services.
Related Resources
20 Best Stay-at-Home Jobs for Moms and Remote Workers
14 Best Side Hustles for Single Moms