Do you want to know how to make money fast? Are you tired of trying to stretch a limited budget but seeing no progress? Worry no more.
The truth is making more money can seem impossible, especially when all your hard work isn't adding up. However, don't give up hope just yet.
We want to help with your financial goals by showing you incredible strategies to grow your bank account in no time.
If you're ready for real, tangible results from the comfort of your home, you've come to the right place. For even more tips, you can also go through our article on how to make money online.
Now, let's get down to it.
Best Tips on how to Make Money Fast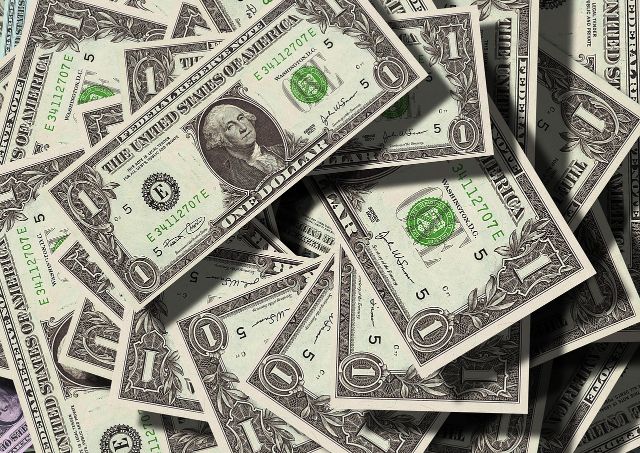 Everyone is looking for money. Both the rich and the poor alike. But how do you make money quickly without too much struggle? How can you pay your bills and care for your family without slaving away at your job?
Check out these options that will help you achieve your financial independence.
How to Make Money Online Instantly
The internet has significantly opened up the world, making it possible for anyone to make money from anywhere. You need a computer or a phone and a reliable internet connection.
With that, you can take advantage of the numerous online opportunities and start making money. Some of the most amazing ways to make easy and quick money online include:
See Related: Games that Pay Instantly to Cash App
1. Taking Paid Surveys
Various companies pay real money for surveys. All that's required of you is to complete the surveys and get a certain amount of money.
Generally, surveys are an effective way of collecting consumer information that allows companies and brands to tailor their offerings to what the consumer want. Through these surveys, companies can position themselves better in the ever-competitive market.
So, try paid online surveys if you want an easy way to make free money online. But where do you start?
Try out these top survey sites;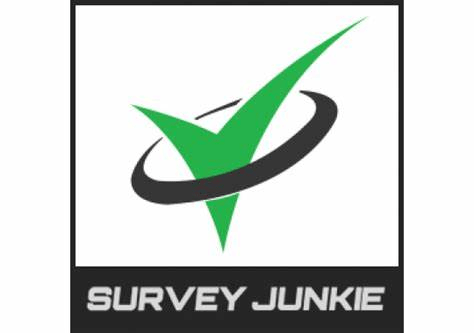 Survey Junkie is an excellent platform if you are looking for an easy way to make a few extra dollars. All you have to do is sign up, answer their questionnaires and receive your rewards.
Survey Junkie offer surveys that pay between $1 and $50 per survey, although most will average around $3. This variation in payment per survey depends on the length and complexity of the survey.
But the good thing is you can fill out as many surveys as you'd like. Our in-depth SurveyJunkie review explains more.

InboxDollars is another excellent survey platform for those looking for an easy way to make money. The website pays you cash to take surveys, watch videos online, search the web, and complete other tasks.
Since its establishment in 2000, this survey platform has paid over $80 million to its panelists. And if you want to join this happy lot, you must go through an easy, free sign-up process that also awards you $5 once you complete it.
Each survey in InboxDollars fetches around $0.50 to $5. But, some surveys earn more, even up to $20 per survey.
The only drawback with InboxDollars is that it's available for US residents only. Also, you must be at least 18 years of age. You can learn a lot more on this InboxDollars Review.

Like InboxDollars, this platform also pays its users to complete the simplest tasks online. From taking surveys, watching videos, playing games, and searching the web, you get paid for every activity.
Swagbucks will pay you anywhere from $0.5 to $2.50 per survey. However, some more complex surveys can fetch you up to $35 a survey. The more time a survey takes, the higher the rewards tend to be.
The great thing about this platform is that it offers a $10 bonus when you join. Plus, you have multiple ways to redeem your rewards, including PayPal cash, gift cards, and even charity donations. This Swagbucks review explores more.
See Related: SurveyJunkie vs. ImboxDollars vs.Swagbucks: Which Pays the Best?

With over 5 million members in over 70 countries globally, LifePoints is also an incredible survey platform ideal for making money online. The platform, which is part of Lightspeed, will pay you for completing surveys.
Every survey will earn you several points, which you can accumulate and redeem as cash or gift cards. Also, you get a 10 points bonus for signing up.
When redeeming your points, all you need is at least 550 points. These are equal to a $5 gift card. So, if you are looking for an easy way to make money online, LifePoints should be a great place to start.
See Related: LifePoints Review: Can You Make Legit Money?
2. Create an Online Course
Do you have a special skill or knowledge? How about turning that into an online course and making money from it?
Creating your own online courses has never been easier, especially with platforms like Teachable, Thinkific, Udemy, and Skillshare. Here, you get to create a course around something you're passionate about and teach it to others looking for answers to certain questions.
For instance, you can create and sell a course highlighting web development or design basics if you have a web development or design expertise. You must use the platform's tools to upload your course materials, set a price, and start marketing your course.
The best part is that if you make an effort to push your course using these platforms, there is a good chance that you'll make good money. Plus, this can be an excellent source of passive income for those seeking financial freedom. You create the courses once, and you reap the fruits continually.
See Related: Best Blogging Courses to Build Your Brand
3. Selling Your Stuff
Another great way of making quick money is by selling your stuff online. Several online platforms offer extremely easy sell-and-buy opportunities for users, where you get paid in cash or via gift cards.
If you have some items that you no longer use but think that they can fetch you some money, consider selling them on these platforms;
See Related: How to Make Money Selling Photos of Yourself

One of the most popular platforms for selling your stuff is eBay. Here, you create an account, create a product listing, and set up an automatic payment method.
When creating a listing, you must upload clear pictures of the item you need to sell. This can be done via your mobile phone, using eBay's mobile app.
Whether you are looking for extra money or a way to declutter your place, eBay is undoubtedly a perfect solution. Make money as you create more room for new stuff in your house.
If you want to avoid the 10-15% fee charged by Amazon and eBay, Craiglist offers the best alternative. Plus, it is an incredibly easy-to-use platform for anyone who wants to dispose of their old stuff.
Unlike other platforms that include several restrictions, like how many pictures to upload, Craiglist doesn't. In fact, you upload as many images of your item as you want. Also, the item remains active on the platform for around 30 days.
See Related: How Much Money is 6 Figures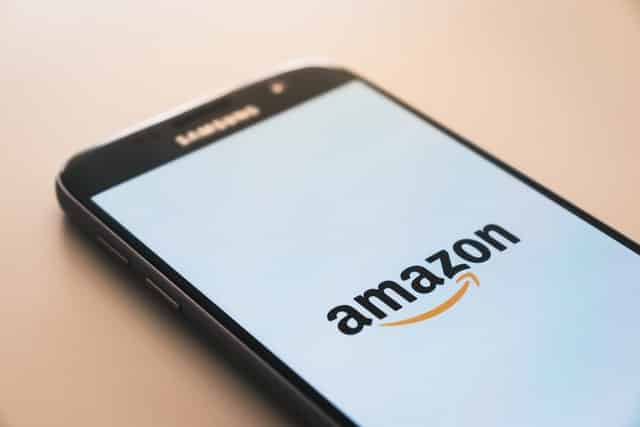 If you have old books, jewelry, toys, phone accessories, or electronics, AmazonSeller might be just what you need. Over the years, Amazon has grown its seller services, including numerous features that make selling your stuff fast, simple, and secure.
All you need is to open an account with Amazon. Then, you create your product listing, upload your items, set pricing, and wait for an interested buyer. Once your item sells, you'll get paid in cash or via Amazon gift cards.
The great thing here is that you can sell either as an individual or a professional. However, the charges for these options will vary.
See Related: How to Make Money on Amazon: Best Ways
Facebook is among the largest platforms globally in terms of user base. With over 2.9 billion active monthly users, this is an excellent marketplace for your products.
Here, you create an account and post your product listing on the platform. And to make it easier for potential buyers to find your products, ensure that you use relevant keywords in the description section of each item. Also, include clear images of the items you sell and set a reasonable price.
See Related: How to Earn Money on Facebook $500 Everyday: Proven Ways
Real Ways to Make Money from Home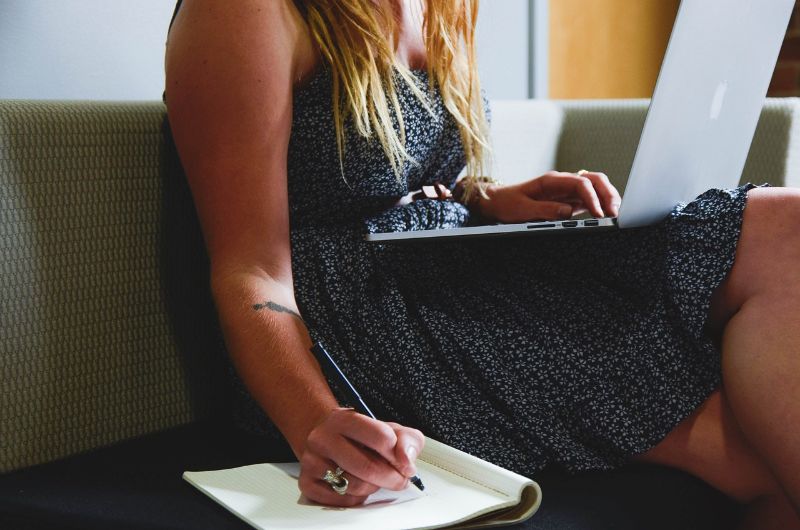 If you are tired of your routine 9-5 job, there are numerous 'make money at home' jobs that you can opt to try. Luckily, unlike the options mentioned above, these can even become your primary source of income if done right.
This way, these options will suffice if you want extra money to supplement your primary income or do away with your day job completely. Let's look at the most reliable ones.
4. Freelance Writing
Writing is one of the most lucrative opportunities for those seeking to make money from home. It involves writing content for websites and blogs, either full-time or part-time.
The best part is the freedom of choosing your working hours and the niche to focus on. Even better, numerous platforms make getting a job as a freelance writer quite easy. For instance, you can try out Upwork, Peopleperhour, or Fiverr.
These platforms help you to connect with clients and ensure that your dues are protected. They are also free to join and will mostly charge you per work.
Generally, most freelance writers will make $10 to $20 an hour. However, this is just the average. Some skilled writers even make up to $250 for a 1000-word article. In other words, you can make freelance writing your full-time job and still lead a comfortable life.
See Related: Types of Freelance Jobs to Know About
5. Start a Blog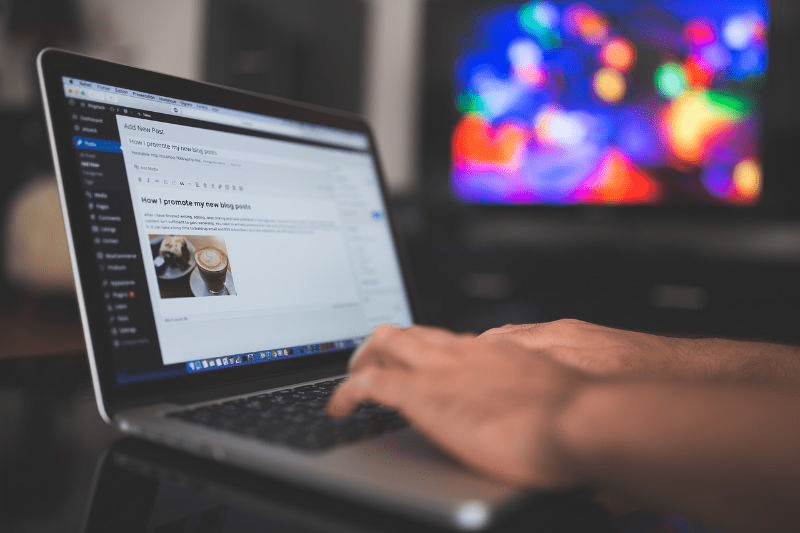 When it comes to writing, opportunities are infinite. If you feel that freelance writing doesn't give you the freedom to write your own stuff and showcase your creativity, then starting a blog might be what you need.
A blog can be about anything, from cooking, parenting, technology, fashion, and health to blogging. Just make sure it appeals to your target audience.
The first step to starting a blog is identifying your passion and choosing a niche that aligns with that. If you do what you love, you will likely scale to greater heights in your career.
However, also ensure that the chosen niche has enough audience to offer traffic to your blog. Remember, a blog with little traffic means little money. And since different topics and niches have different audiences, get to know what your audience wants and offer them that and even more.
Luckily, starting a blog in this age and era is pretty easy. With a platform like Bluehost, you only need $2.95 monthly to get your blog hosting. You have no excuse as to why you are not making money at home via blogging.
See Related: How to Blog Anonymously and Make Money
How to start a blog
Once you have identified your niche, the first thing is to buy a domain and get it hosting. After that, install WordPress, which is usually done within minutes with Bluehost Hosting.
Next up is designing your blog's theme. Now, using Bluehost Hosting, you can access numerous free themes. But if you do not find any of them appealing, consider paying for a theme that attracts more readers to your blog.
Once the theme is in place, it's time to start writing and publishing content regularly to attract visitors to the page. How often? At least twice a week will suffice. Ensure also to include images and videos in your content for better engagement.
Lastly, ensure you monetize your blog with affiliate programs, ads, sponsored posts, or by selling eBooks, among other methods.
How much money can you make from blogging? This comprehensive blogging course teaches you everything, including how much to invest and earn.
Well, the amount of money depends on the traffic your page generates. While some bloggers make just a few dollars, it's possible to make up to six figures monthly, depending on how well you do.
See Related: Best Laptops for Blogging | Options for Bloggers & Vloggers
6. Become a Virtual Assistant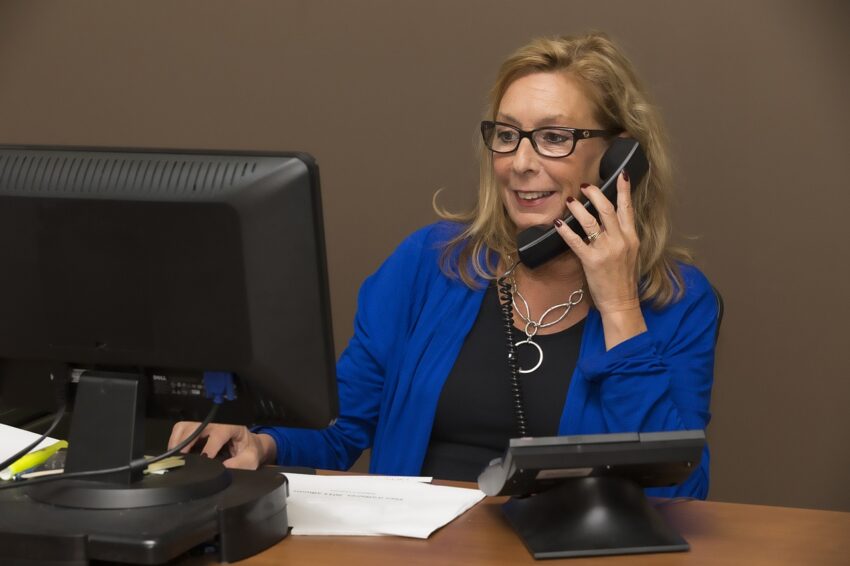 Becoming a virtual assistant might be an awesome option if you have excellent organizational and efficient computer skills. This involves helping online entrepreneurs manage their tasks remotely.
You can specialize in different fields, such as customer service, email management, social media marketing, transcription, and content creation. And how much money you can make will mainly depend on your expertise and experience.
On average, virtual assistants charge $15 to $30 per hour for their services. This can easily translate to about $39,900 annually.
So, how do you get started as a virtual assistant? Sites like FlexJobs, Indeed, and Upwork are great places to start.
See Related: How to Make Money Fast as a Woman: Realistic Ways
7. Sell Homemade Items
Some people are just creative with their hands. If you are among them, you can make and sell homemade items online to make good money.
How?
There is no one perfect way of doing it. There are different ways of going about it, depending on what works best for you and your financial goals.
One way is to create your own website or store online. You can also do it on Etsy or eBay and make some good money from the comfort of your home.
The amount of money you make on your items will entirely depend on the quality of your work and the uniqueness of your products. Therefore, try to make something that stands out from the rest.
See Related: How to Make Money on Etsy: Step-by-Step Guide
8. Become a Dropshipper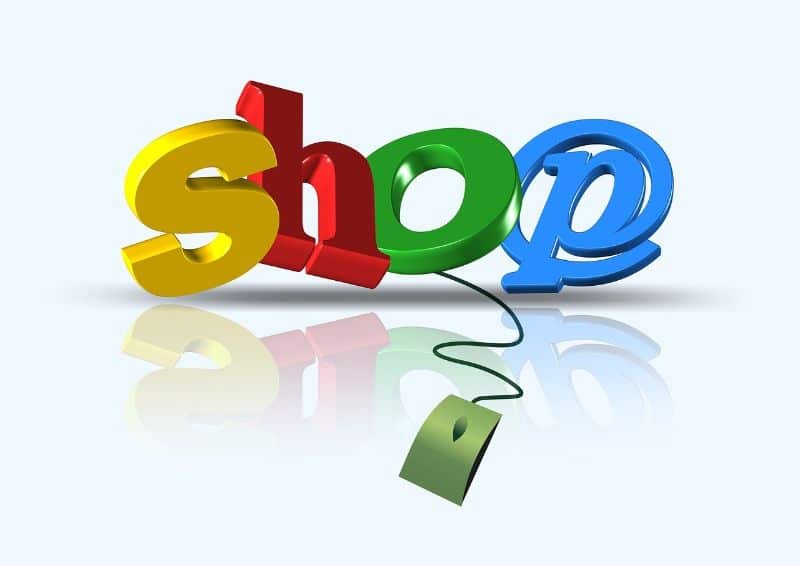 As we said earlier, there are more than enough proven ways to help you make quick money. And dropshipping is an incredible online business option you shouldn't ignore.
How does this work?
Dropshipping involves creating an online store, finding reliable suppliers for your products, and promoting those products on social media or other relevant platforms. Customers will then visit your store, and if they like the products, they will place their orders.
The great thing about dropshipping is that you don't need to purchase any inventory or create a physical store. All you need is an online store and reliable suppliers. Also, you don't have to bother yourself with the items delivery process – the suppliers ensure that the customers receive their products.
But what are the best platforms for dropshipping? Shopify and WooCommerce are two of the most reliable ones. You can also try Magento or OpenCart.
See Related: How to Start Dropshipping
9. Online Trading
If you want to make quick money, you should consider online trading. It can be a bit tricky for beginners but quite lucrative.
Basically, online trading is buying and selling stocks. But, you will need to monitor all stock movements to maximize profits.
The good thing is that we have several platforms available where you can do all your trade activities conveniently and with ease. Plus, you don't need to be an expert trader to make money; a good understanding of the stock market will do.
If you want to get started, platforms such as TD Ameritrade, Roofstock, eToro, Charles Schwab, Fidelity, and Betterment will do. With these platforms, you can access quality tools and resources to help you make smart trading decisions.
See Related: Sites that Give Free Stocks- Start Investing
10. Teach Online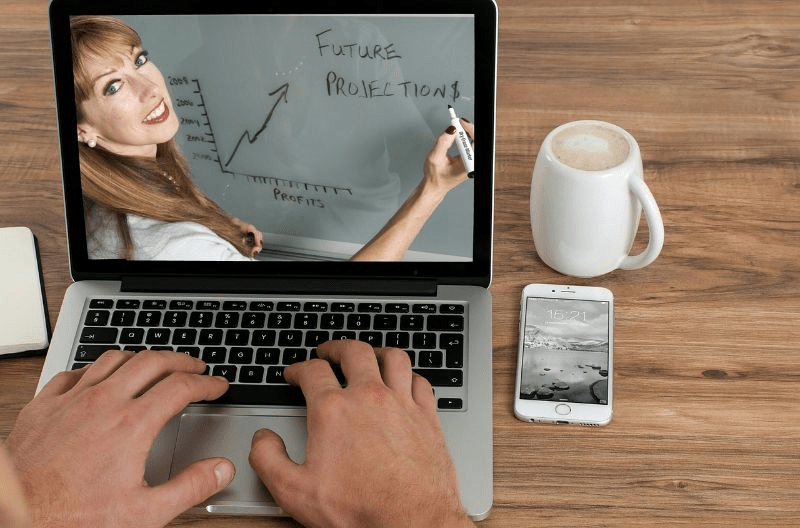 If you trust yourself in a particular subject, teaching online is one of the best ways to make money fast. Plus, you don't need to leave your home to do this job.
You can teach students via Skype, Zoom, or other video conferencing tools available on the internet. You must prepare your teaching materials, get a reliable internet connection, and share your knowledge with students for money.
Fortunately, you don't need to worry about the technical aspects of teaching online. You can familiarize yourself with the process through online tutorials.
See Related: Ways Teachers Make Extra Money
Simple Gigs to Earn Money Fast
If none of the above money-making options amuses you, here are simple gigs that can help you make money instantly.
11. Food Delivery
Food delivery apps offer the best option for someone seeking quick cash. For starters, most people prefer ordering food to eat from home, and you don't need much to start. If you have a car, a scooter, or a bike, you can easily start making money delivering food.
What's more, numerous easy-to-use delivery apps enable this. For instance, you can try Uber Eats, Doordash, or Postmates.
Usually, you will earn an average of $13 an hour to deliver food with these apps. However, experienced drivers can make up to $21 an hour.
If you need quick cash, you must take your car or bike and start your delivery schedule. And within no time, you will have your money.
See Related: Postmates vs. DoorDash: What is Better for Work?
12. Pet Sit for a day or two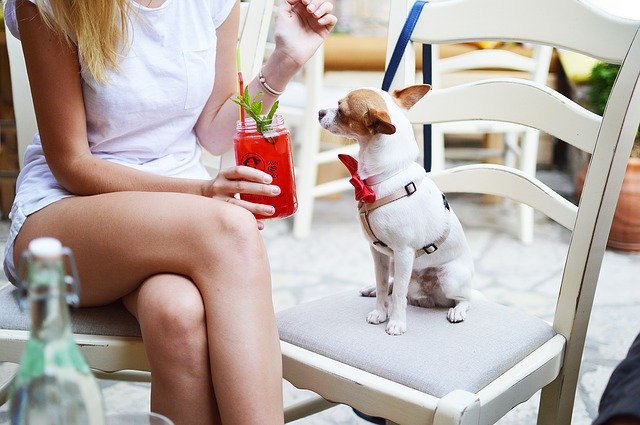 Pet owners need people to take care of their pets, especially when they are away on holidays or on job trips. And you can take advantage of such an opportunity to make some quick bucks.
You work here to stay with these pets for a few hours, feed them, walk them, and make money. It is an easy job that requires no qualification except a love for pets.
Luckily, you don't even have to look for customers manually. Several trusted platforms connect pet sitters with pet owners.
For instance, Rover.com, Fetch, PetSitter, and Care.com are among the popular sites you can try out. Each platform has its registration and operating requirements, but they are worth your time. Instead of worrying too much about how to make money fast, join one of these platforms and make money by taking care of your favorite pet animal.
See Related: Ways to Earn Quick Cash for the Holidays
13. Review Websites for Money
Imagine reviewing websites for money. That might be the easiest way to make money online. Even better, numerous reliable platforms enable you to do that.
If you are new to this, the UserTesting platform is a great place to start. Here, the first thing would be to sign up and do a practice test. And after you are accepted, you can review test websites, give necessary feedback, and get paid.
For every 20-minute long test, you get a $10 reward that you can redeem as cash. While it might not earn you thousands of dollars, it will certainly help you get that extra cash you need.
The beauty of reviewing websites for money is that you can do it during your spare time. The tests are not time intensive, whether during that one-hour lunch break or on your ride home from work.
Other platforms that offer websites testing opportunities include:
Enroll
Clickworker
UserFeel
TestingTime
TryMyUI
Pick one or two of these and start making easy money. Usually, the payment is made every week through your PayPal account, meaning it's reliable for people looking for quick cash.
See Related: Great Ways to Get Paid to Test Things
14. Try Babysitting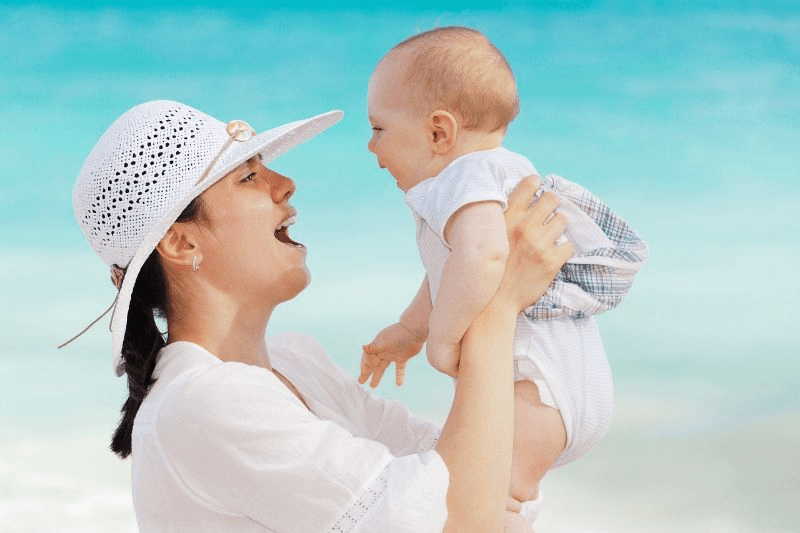 Kids are adorable! But that's only if they are well-mannered. When they aren't, they might be quite a handful.
Regardless, you can make money by babysitting for a few hours or days. That doesn't sound too tasking.
Usually, parents are more than willing to pay you to take care of their kids while they step out, either for date nights or job trips. It is a great way to make quick cash without much hassle since most babysitting requests come over the internet.
You can use platforms like Care.com, UrbanSitter, and Sittercity to connect with potential customers interested in your services. And if you are good at your work, you can get more clients and make good money.
See Related: Best Jobs for 13 Years Olds
How to Make Money in One Hour
If you need money in an hour or less, here are your best options:
See Related: Best Same Day Pay Jobs You Should Try Today
15. Sell Items at Pawn Shop
Need money fast? Head to your local pawn shop and see what items you can sell. Depending on the item's condition, the pawn shop will decide how much money they will pay you.
You may not make a killing from here, but sometimes all you need is quick cash in an hour or less. You can sell anything from video games, consoles, jewelry, unused gift cards, musical instruments, or any other valuable item.
Fortunately, if you don't want to part permanently with your item, you can decide to use it as security for a loan. The pawn shop will grant you a loan, and you get back your item when you repay it. If you default, you lose your item.
See Related: How to Make Money on Audible
16. Do Freelance Work
With a reliable internet connection and the right skills, you can make money in an hour or less by doing freelance work. That's right. Some clients offer small tasks that require an hour or less of your time.
Once done, you'll receive your payment and can do whatever you need the money for. Sites like Fiverr are great for finding quick, one-time jobs that don't require a long-term commitment. You can also find other freelancing sites like Upwork, Freelancer, Fiverr, and Guru, although some sites might take longer to deposit your money.
See Related: Best Freelancing Skills Most In-Demand
17. Drive for Uber or Lyft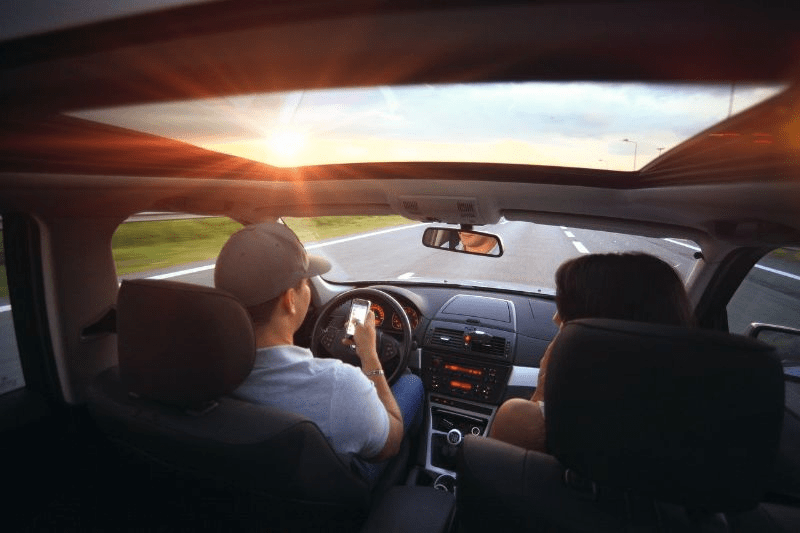 Rideshare service is a popular way to earn quick cash – even within an hour. Drivers can make easy money ferrying passengers to their destinations using their personal cars.
The best part about being a freelance driver is that you get to create your own schedule. This way, you can make money driving when you want.
Uber and Lyft are some of the most popular rideshare apps. These platforms connect drivers with individuals who want a taxi service. Booking is online via the app, and so are the payments.
Once you ferry a passenger, payouts are immediate, meaning you can withdraw and use your money instantly. However, you must be over 21 years old to register for these services. Also, your driving license should be clean to be approved on these apps.
Lastly, Uber's referral program can help you make more money even when not driving. Simply refer more drivers to the app and earn cash for it.
See Related: Uber Eats vs. Postmates- What Is Better to Make Money?
FAQs
What are the best ways to make extra money fast?
The best ways to make extra money fast include driving for Uber or Lyft, selling items at a pawn shop, creating online courses, taking surveys, freelancing work, tutoring, and babysitting. The list of great money-making ideas is endless as long as you know what you are searching for.
How can I make $100 a day?
You can try taking up freelance transcription jobs, field work like delivering food or grocery shopping for others, or even selling items online. There are plenty of ways to make $100 a day without even leaving the comfort of your home.
Is it possible to make money from home?
Yes! It is possible to make money from home through blogging, freelancing, taking part in paid surveys and studies, selling products online, and creating online courses. With the internet offering more opportunities than ever before, making money from home has never been easier.
Related Resources